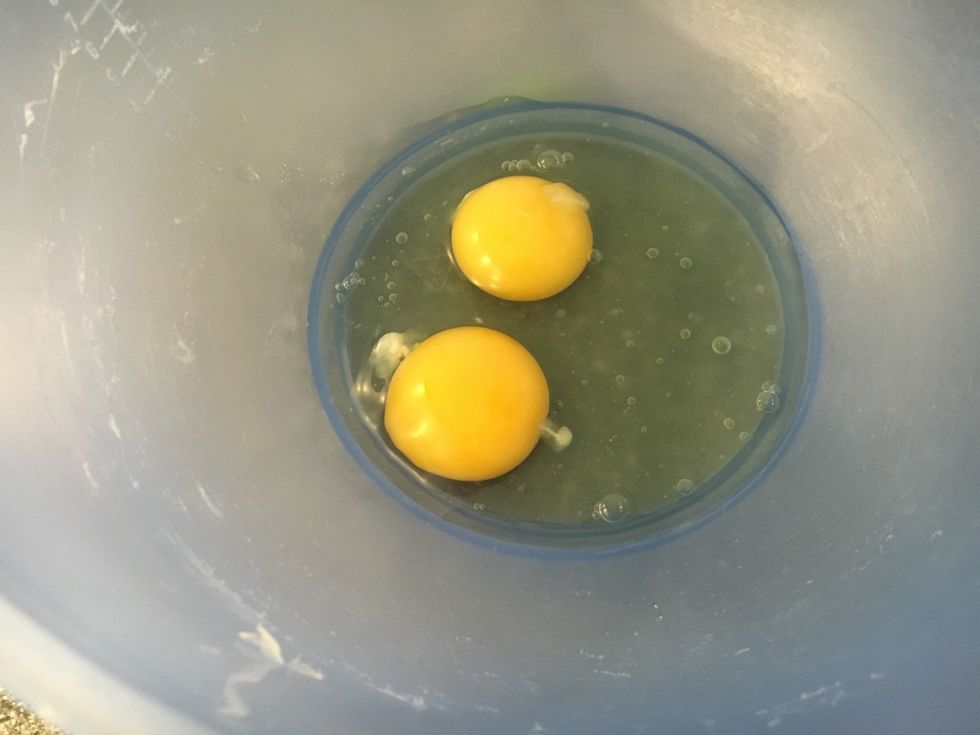 Place eggs in a bowl.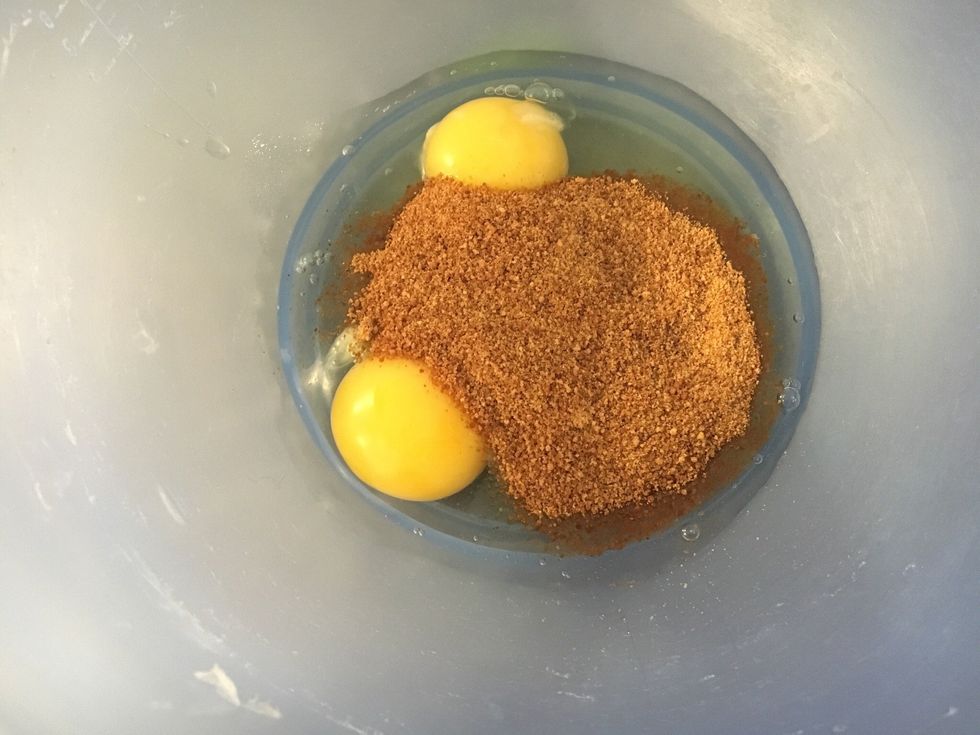 Add coconut sugar.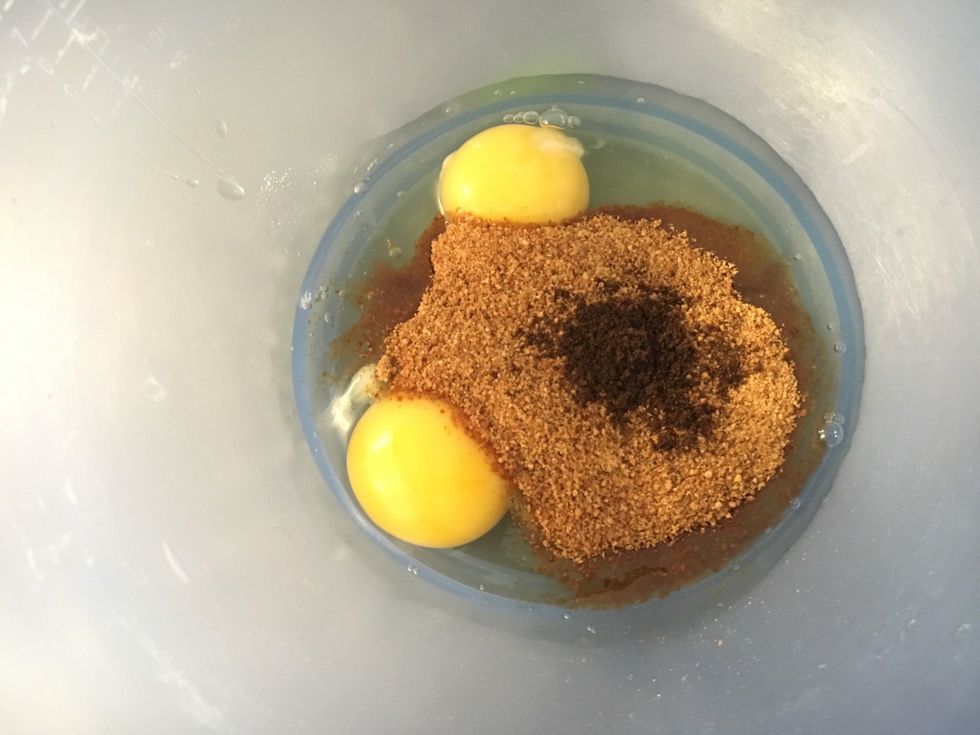 Add bourbon vanilla. Whisk fluffy.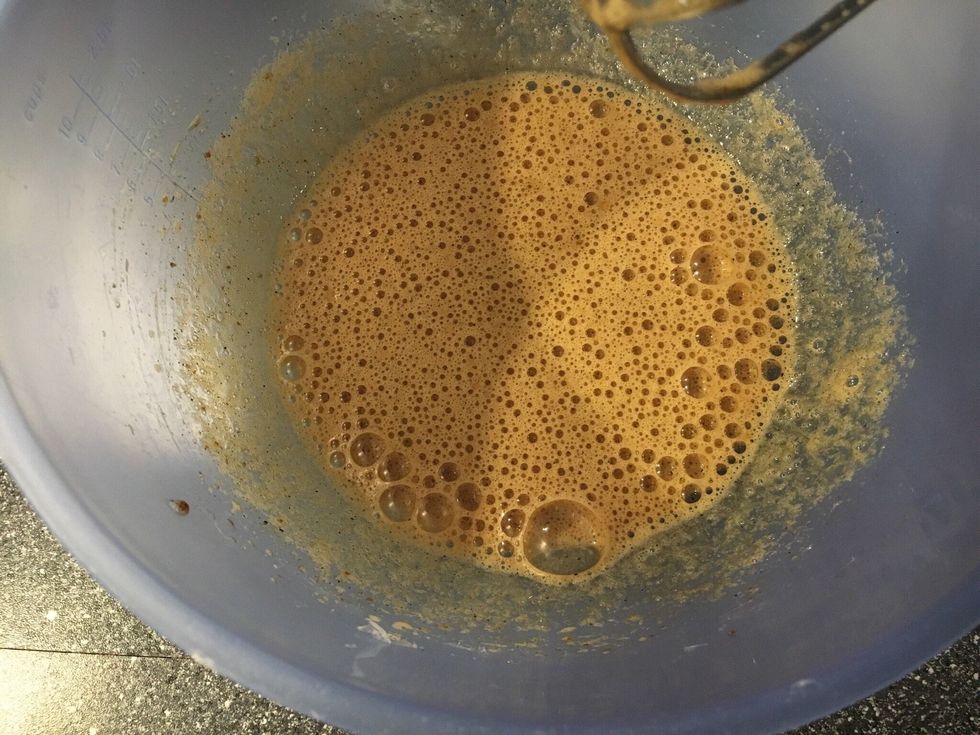 Like so.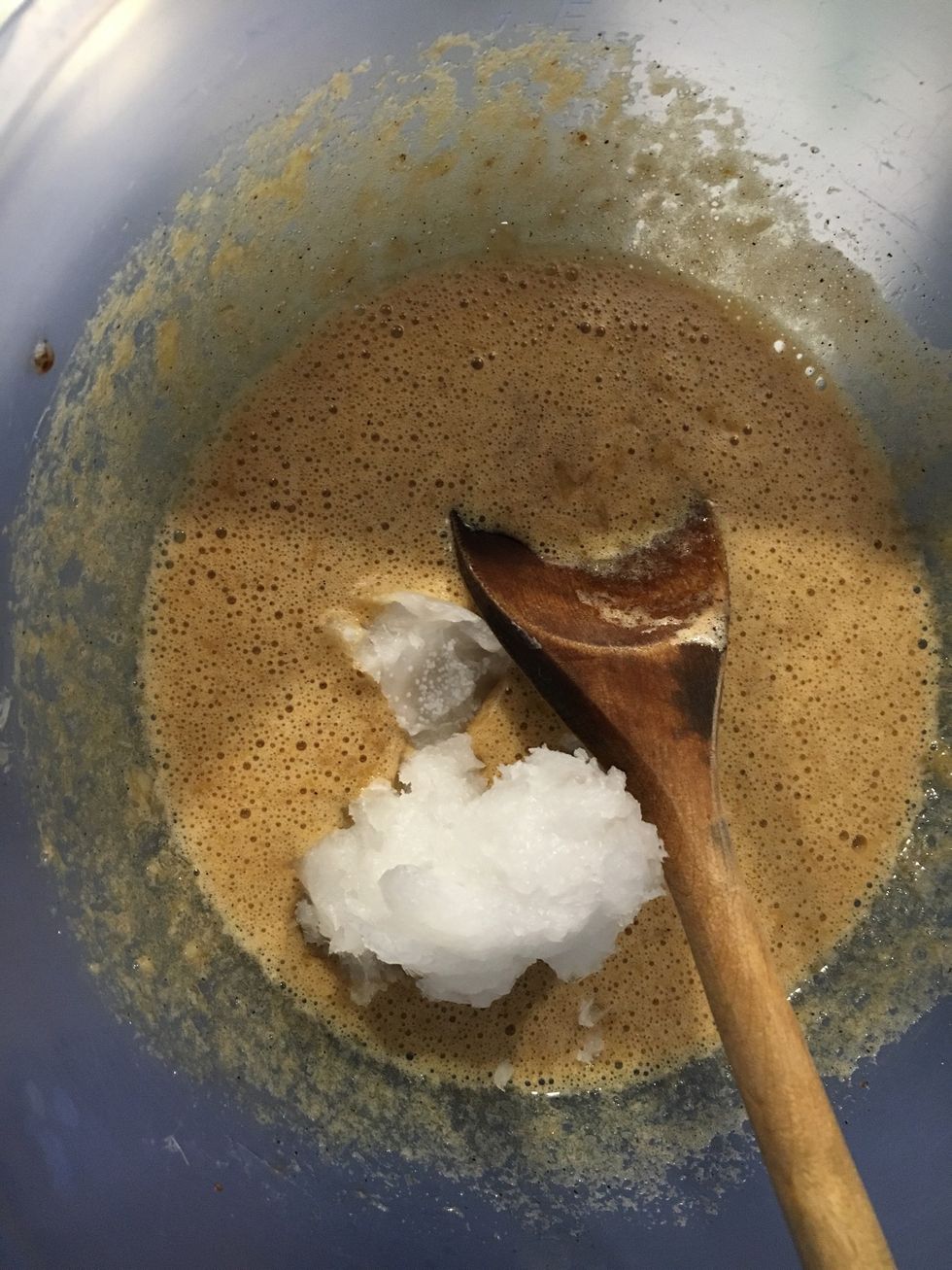 Add the banana, and the coconut oil BUT rather heat it up somewhat before to avoid lumps. I didn't but will next time.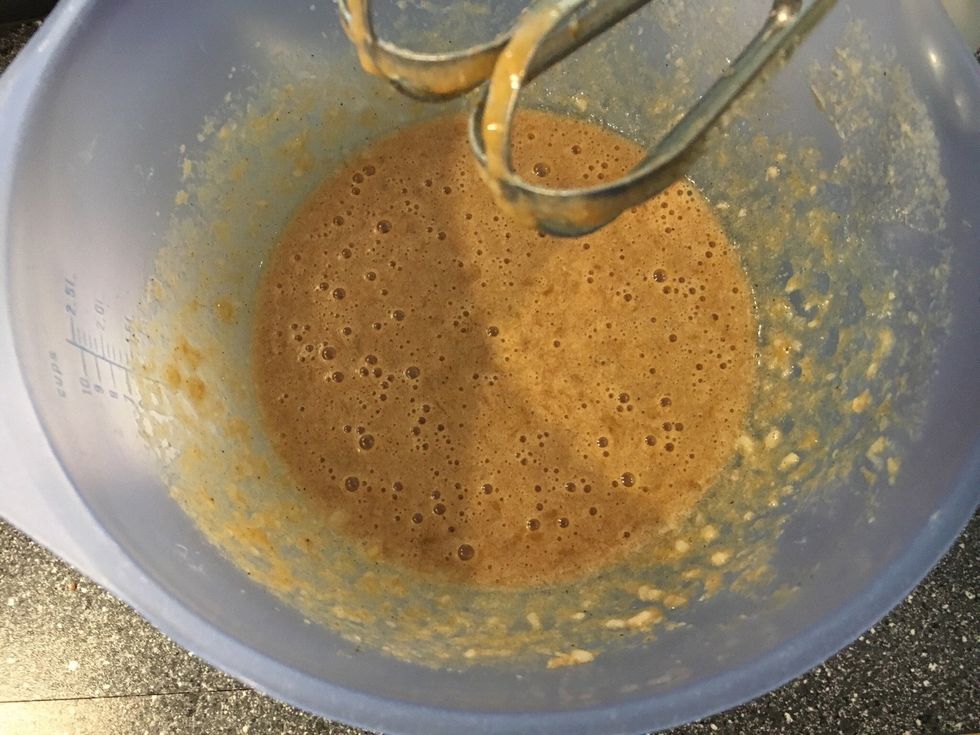 As you can see on the side of the bowl it was difficult to smoothen the batter with the coconut oil lumps. Using an electric whisk helps, and if you heat it up it's enough to stir with a wooden spoon.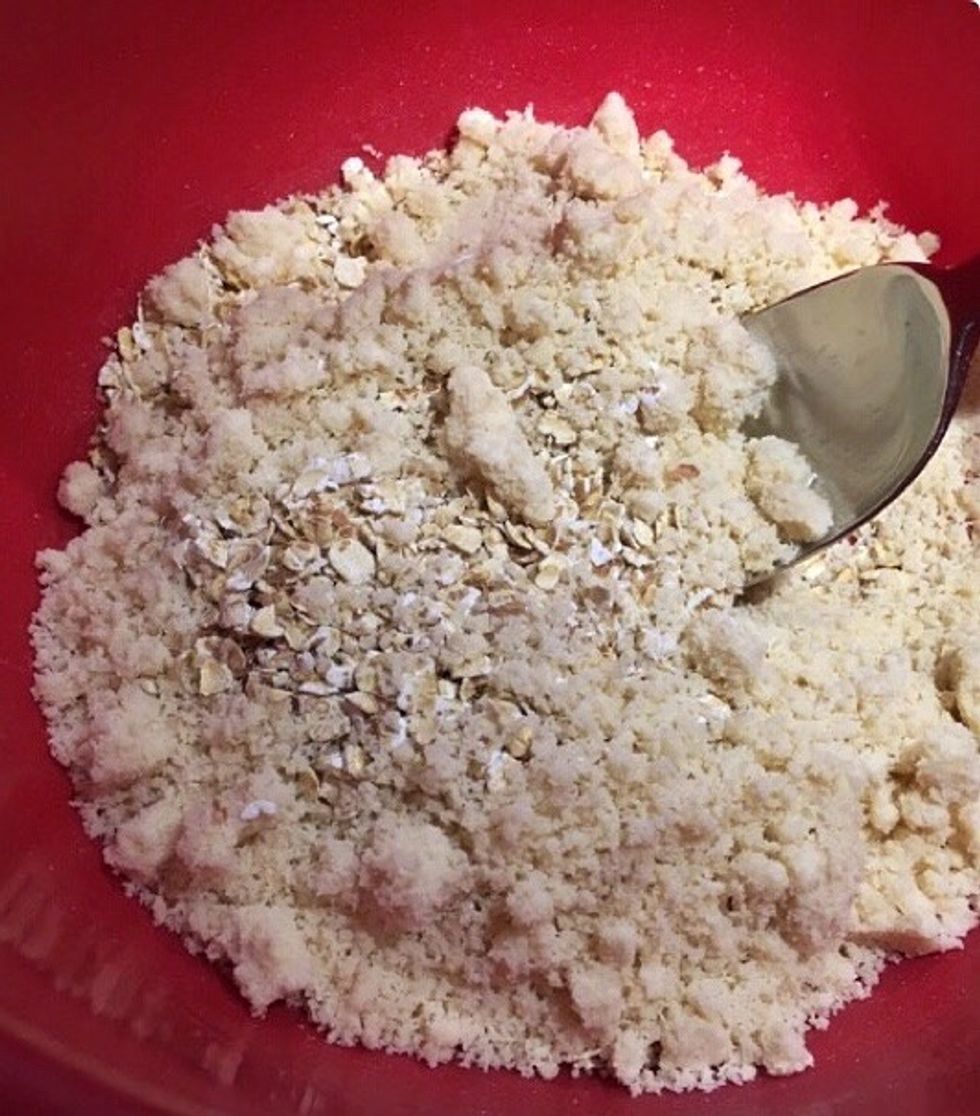 In a separate bowl mix the dry ingredients: oats, almond flour..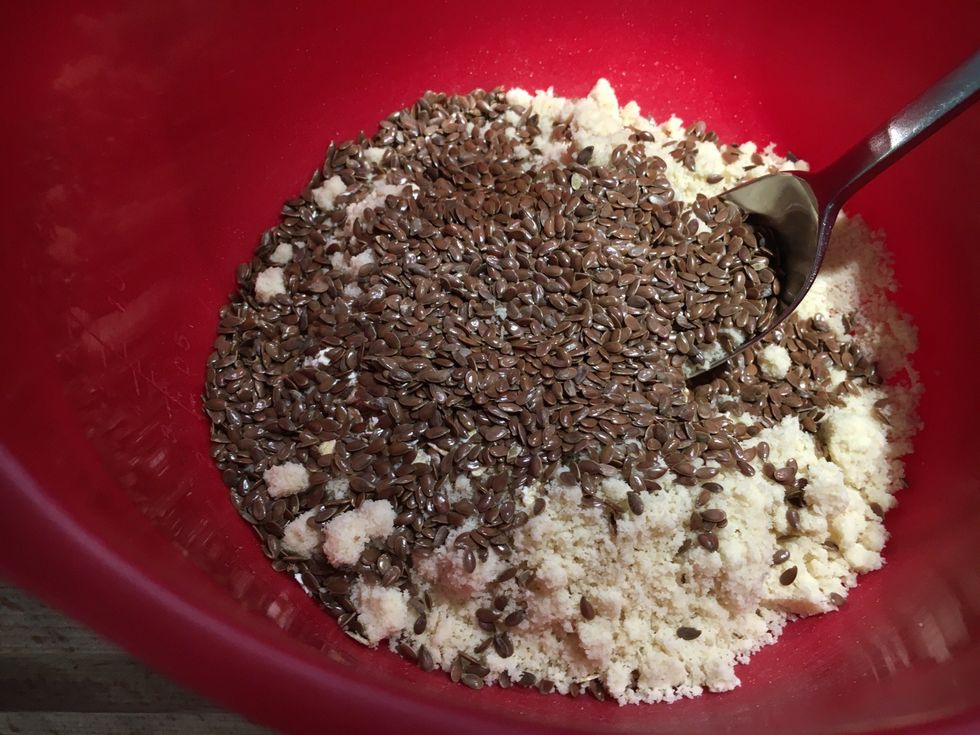 ..flax seed, bicarbonate and baking powder.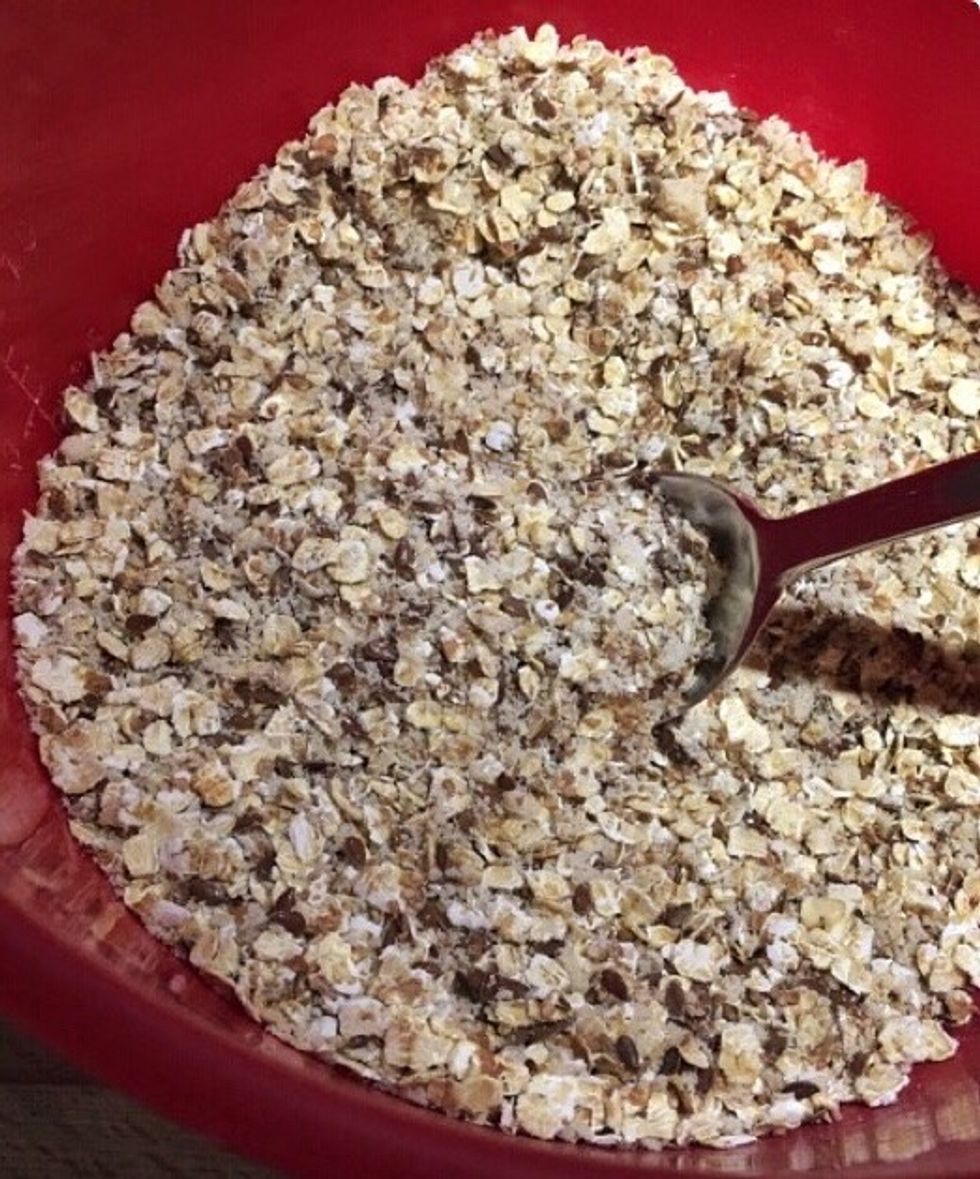 Stir..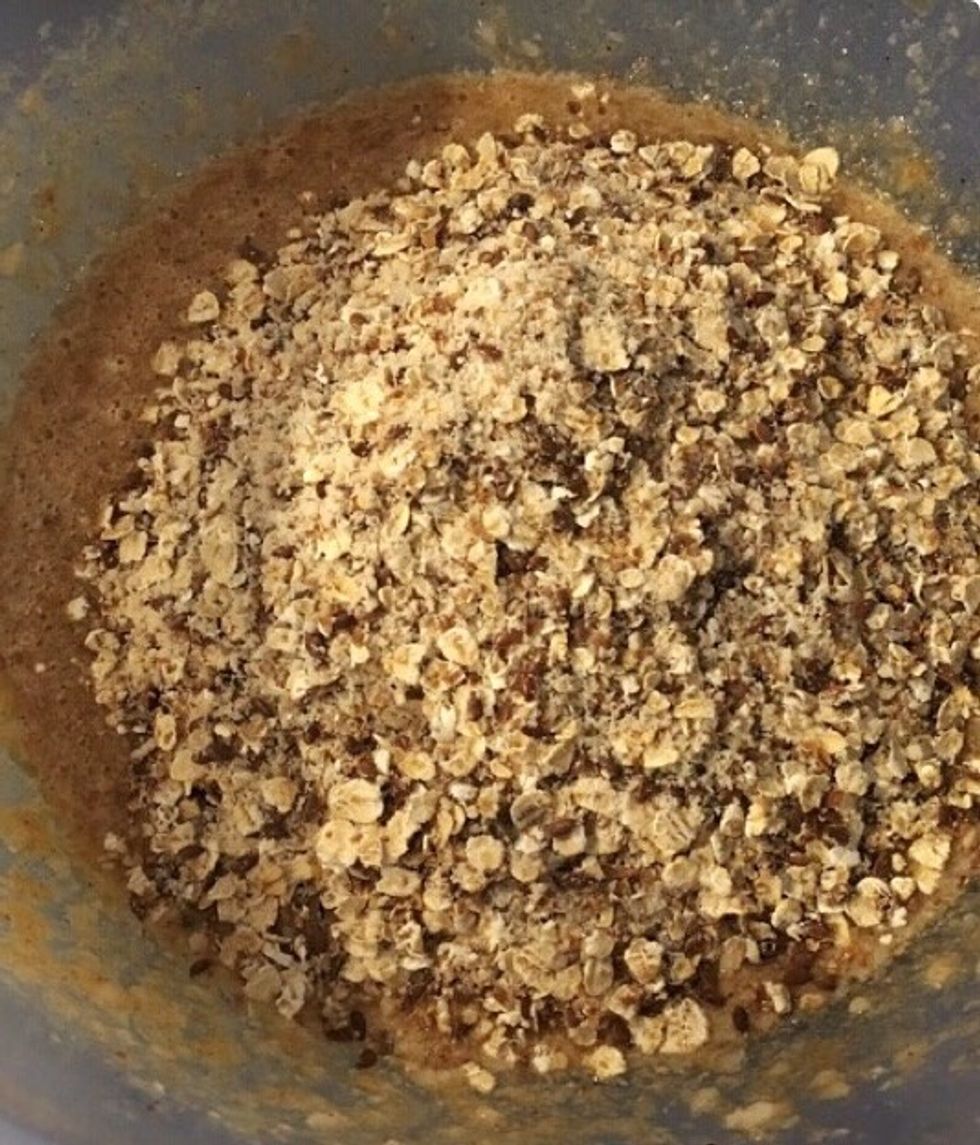 ..and add this to the bigger bowl.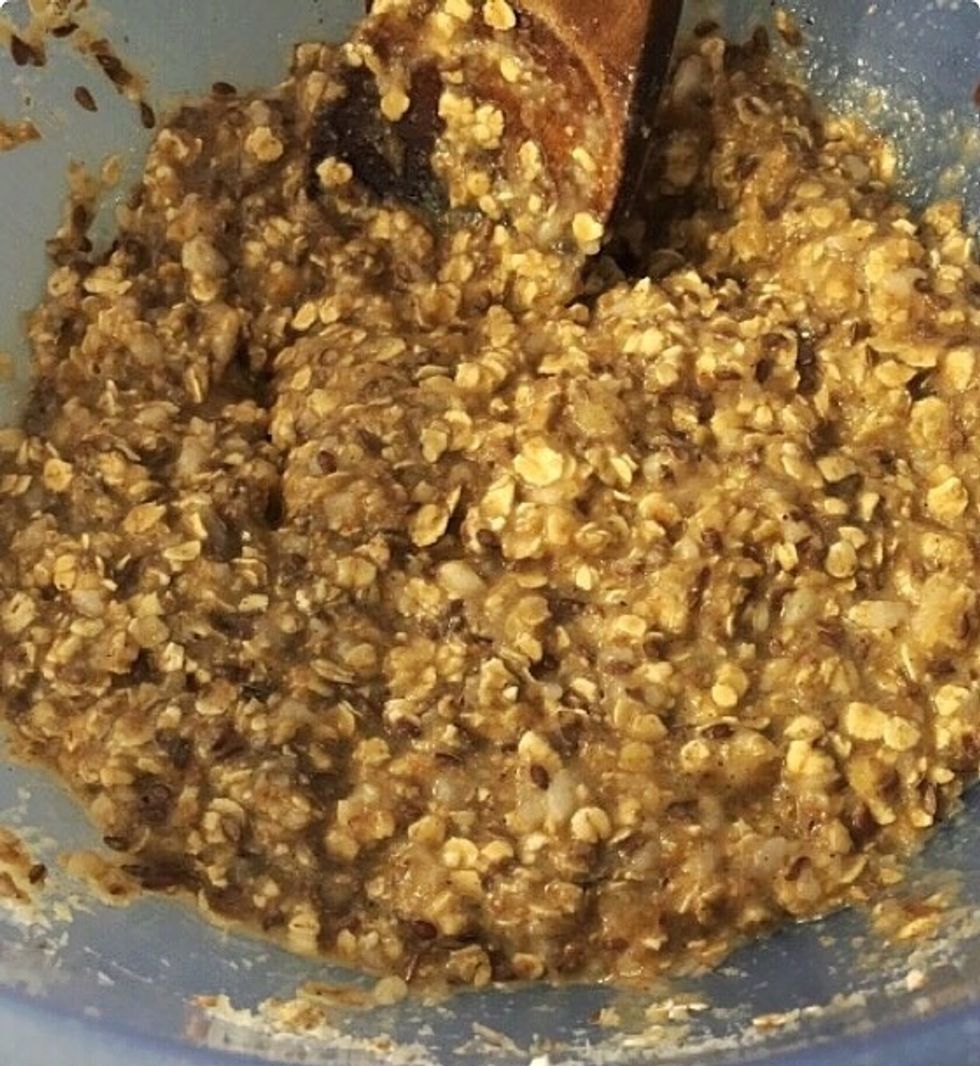 Mix and pour into muffin tins.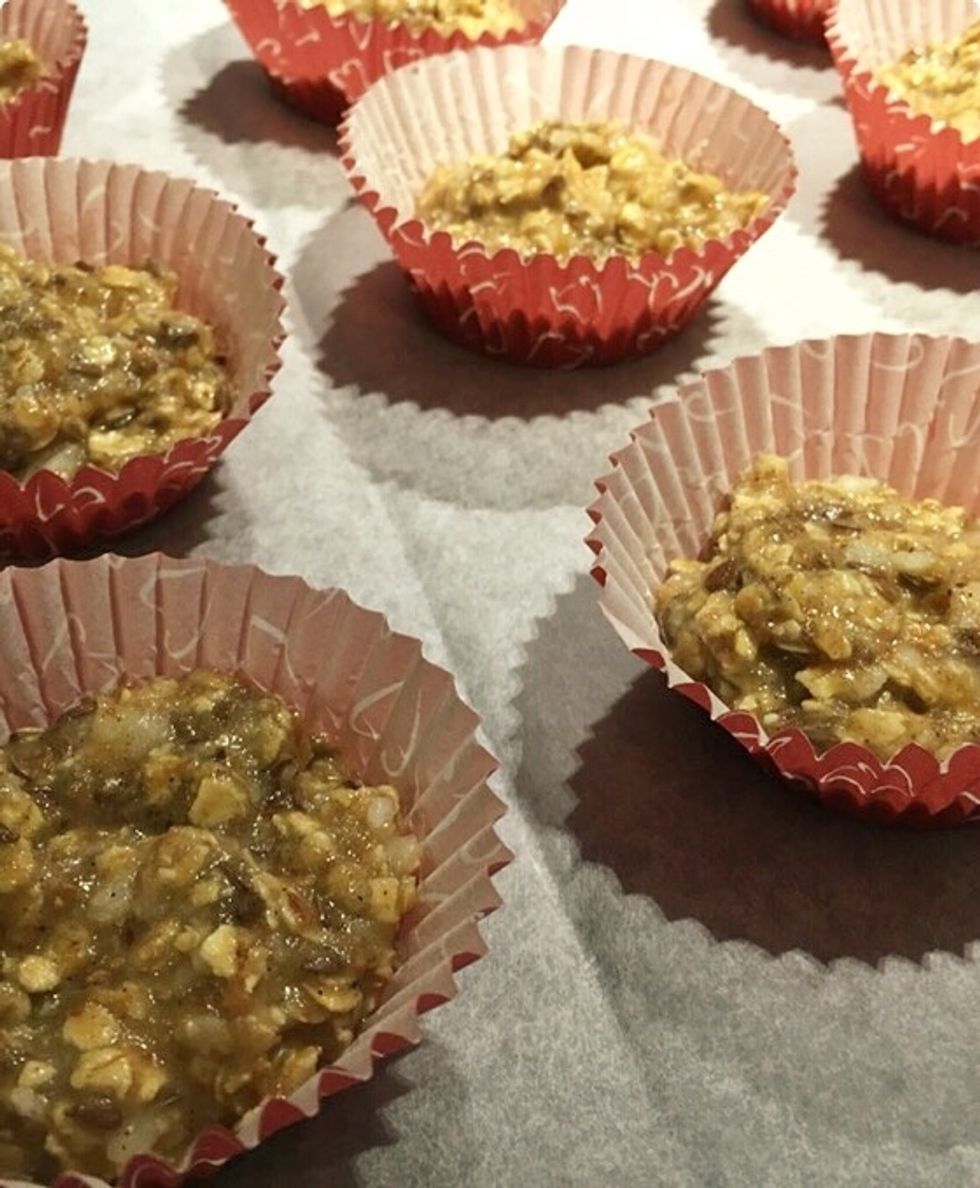 Like so. Bake at 200 C for 10-13 min.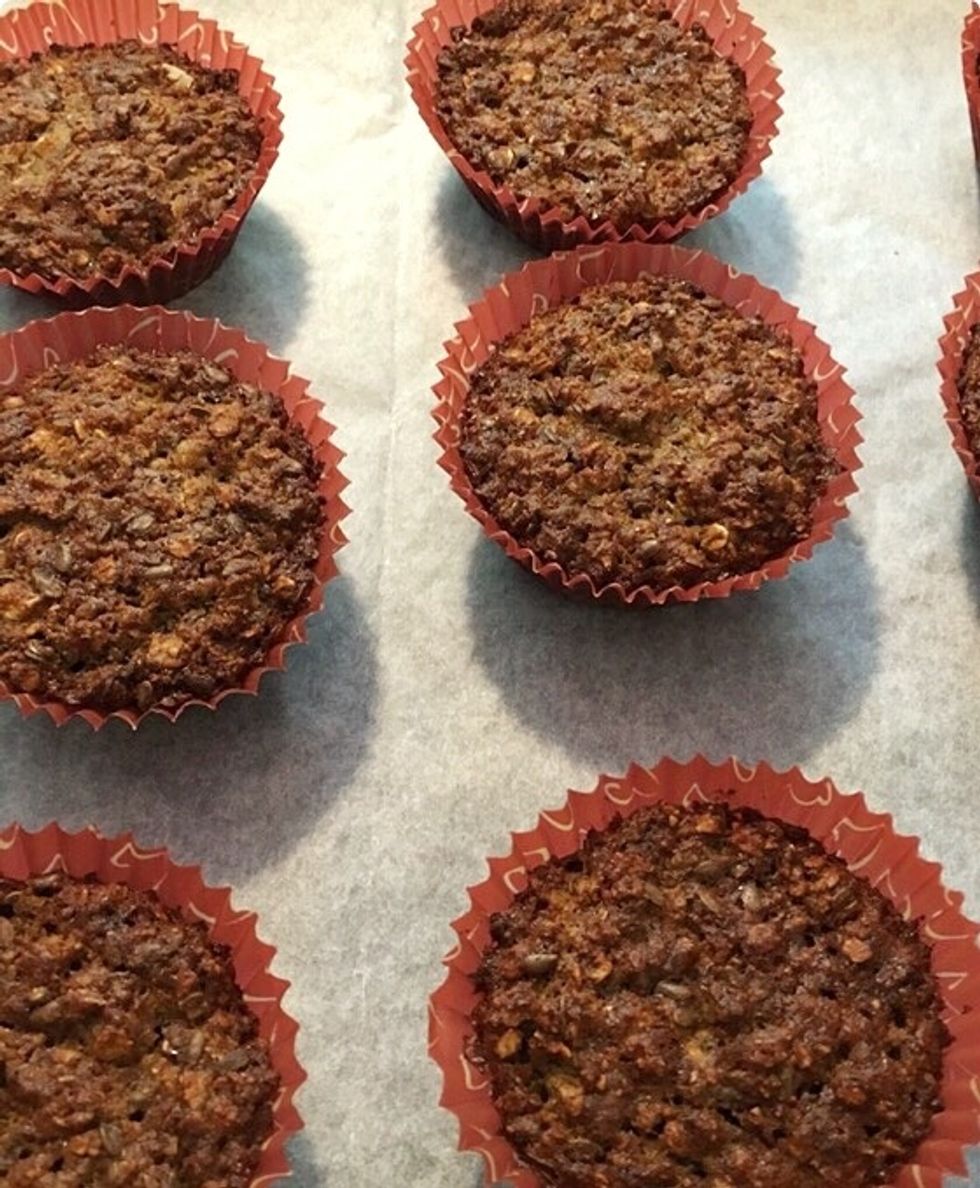 Mine got a little too much color but still tasted great!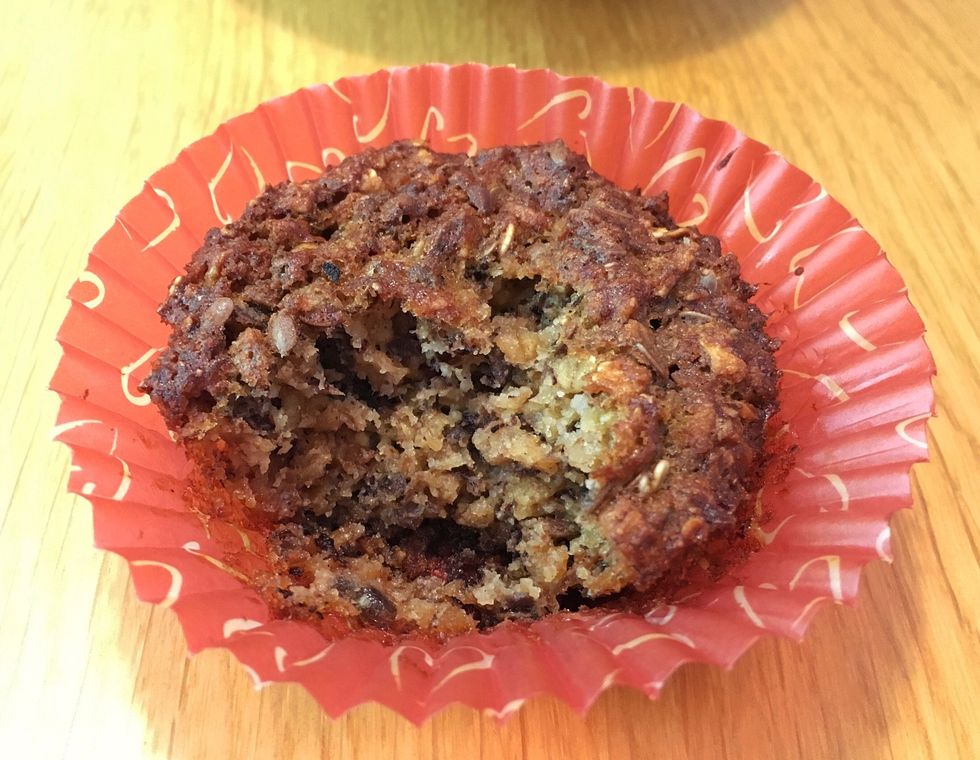 Snack away!
2.0 Eggs
30.0g Coconut sugar
3.0Tbsp Coconut oil
1.0 Banana
80.0g Fiber oatmeal
40.0g Almond flour
35.0g Flax seed
1.0tsp Bicarbonate
1.0tsp Baking powder
Karin Siöö
Lives in Sweden. Gets inspiration from trips, blogs & international students I meet at work.