My own recipe of a swedish cookie;) You can either make it with a chocolate taste or vanilla.
15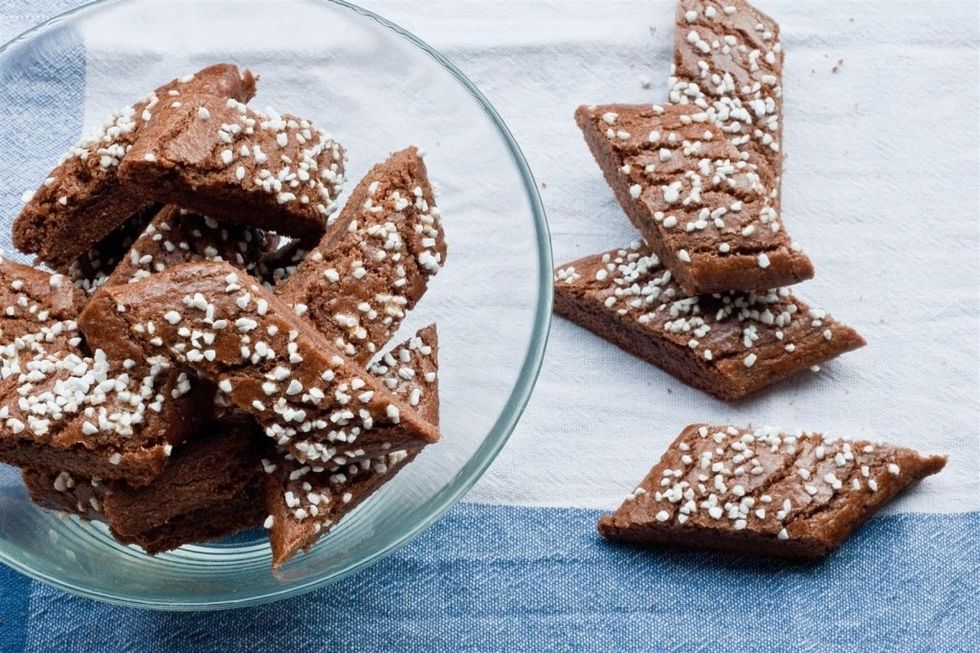 This is what the chocolate version looks like:)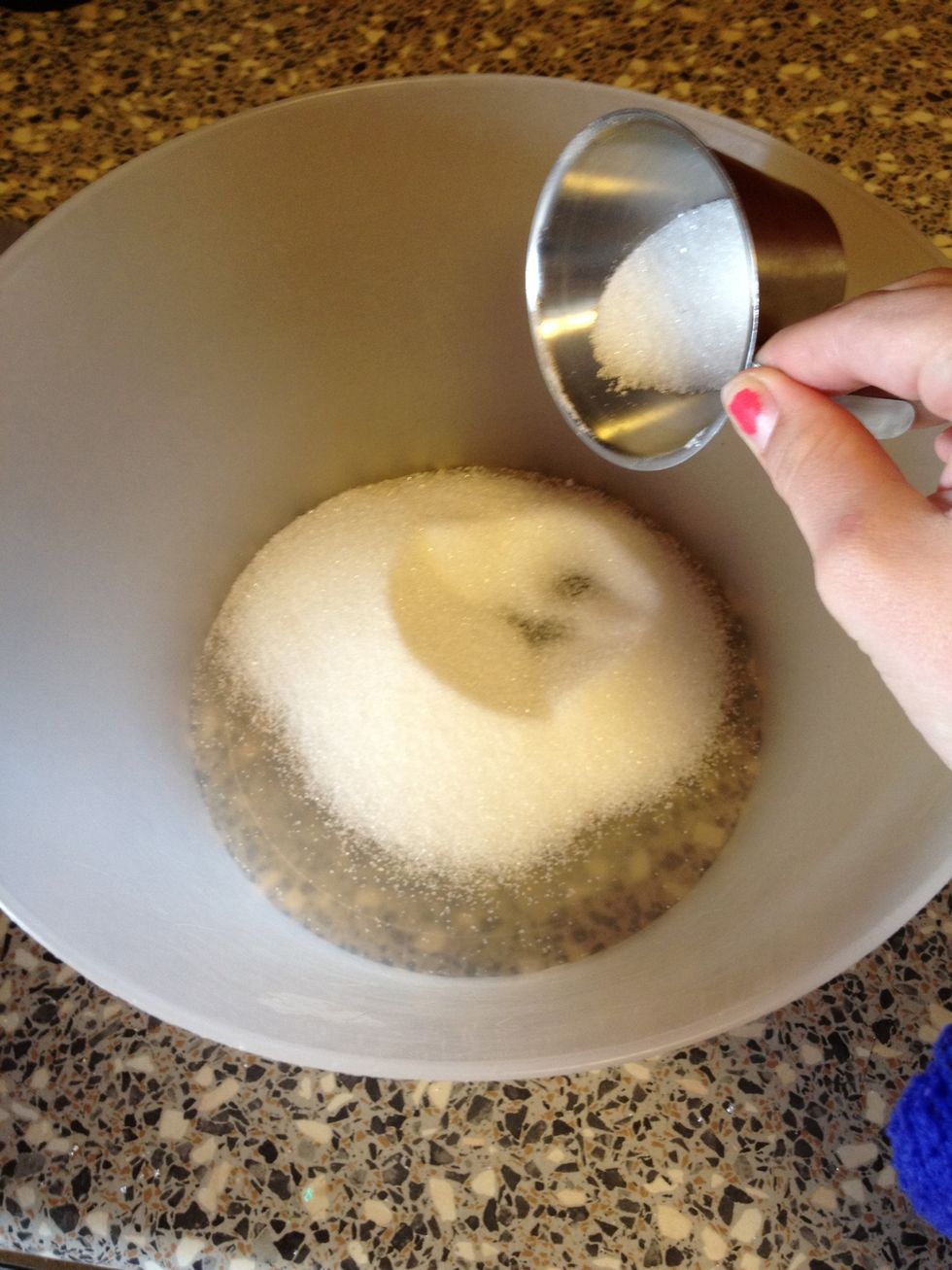 Pour 1/3 cup or 1 dl of sugar in a bowl
Add the 100g of room temperatured butter and mix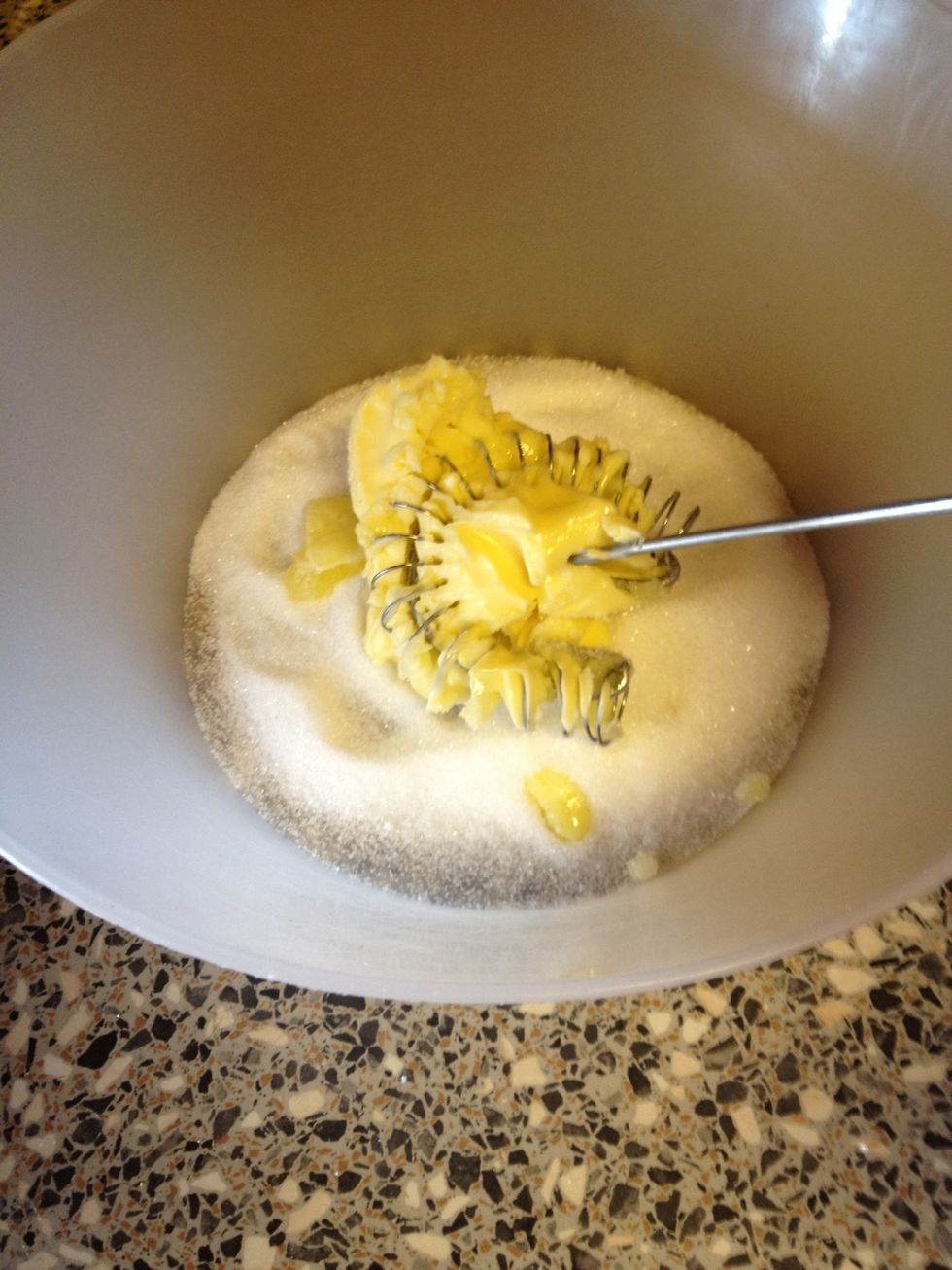 Whisk/mix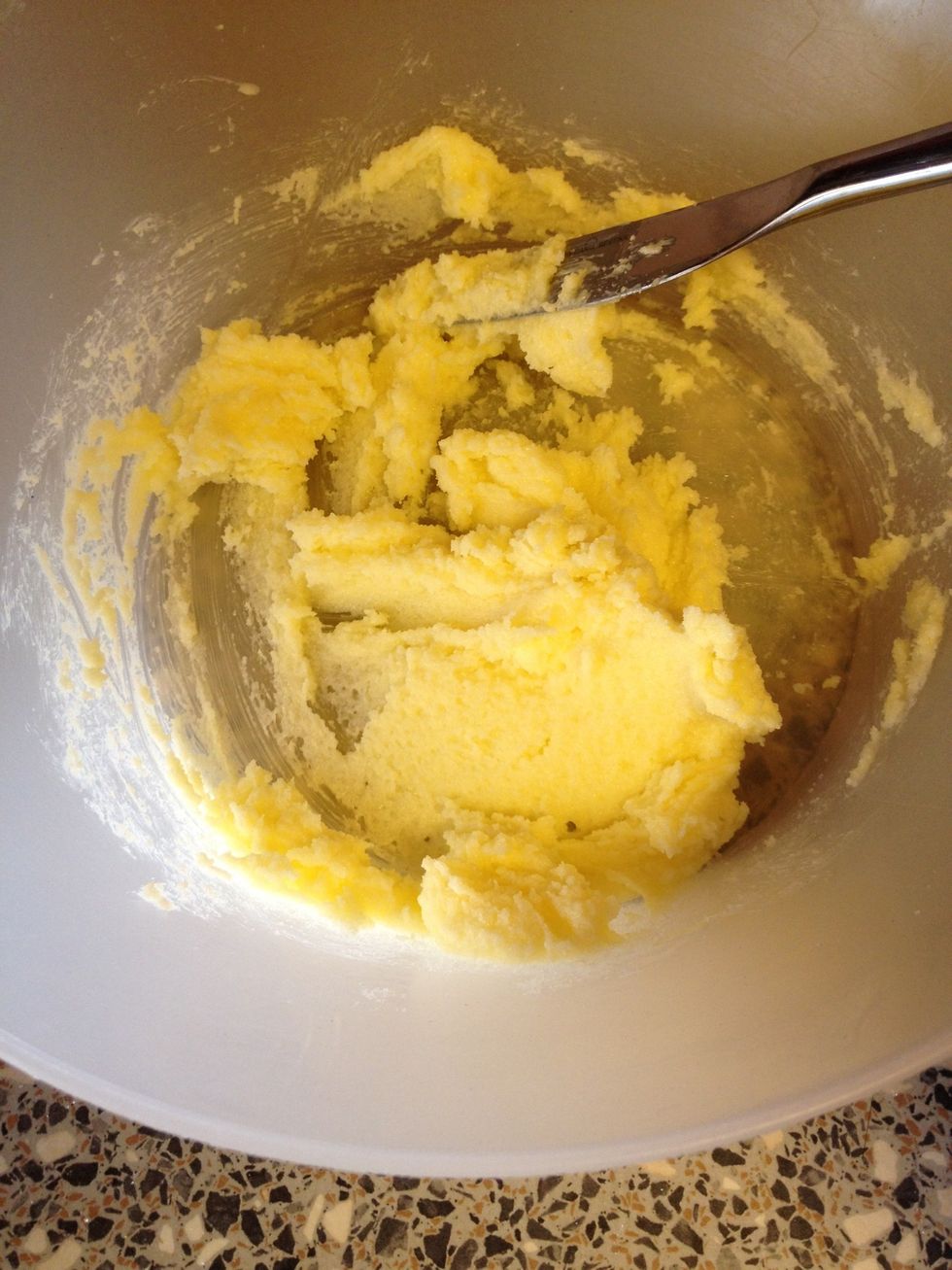 This is what it should look like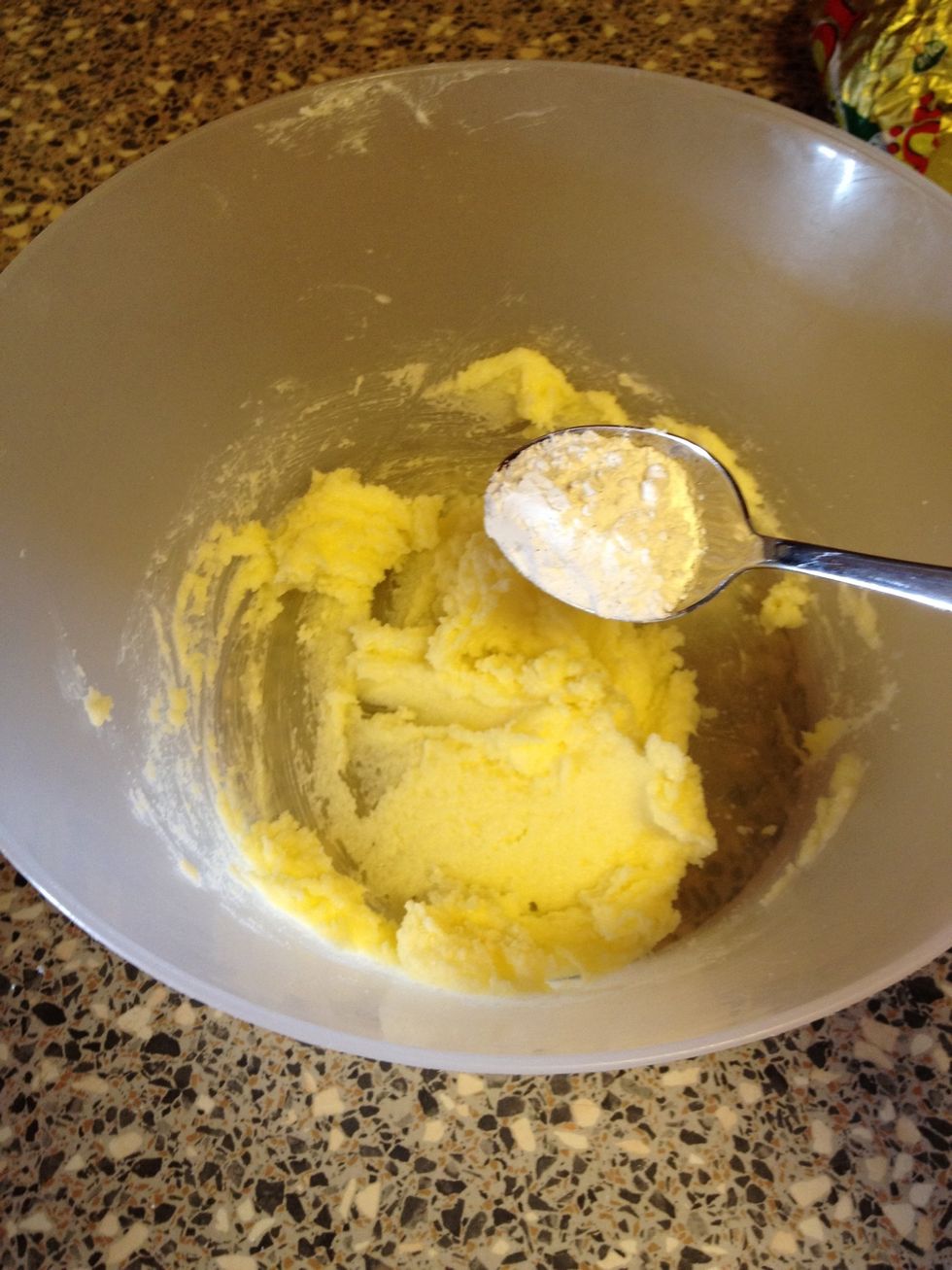 Add 1 tablespoon of vanilla extract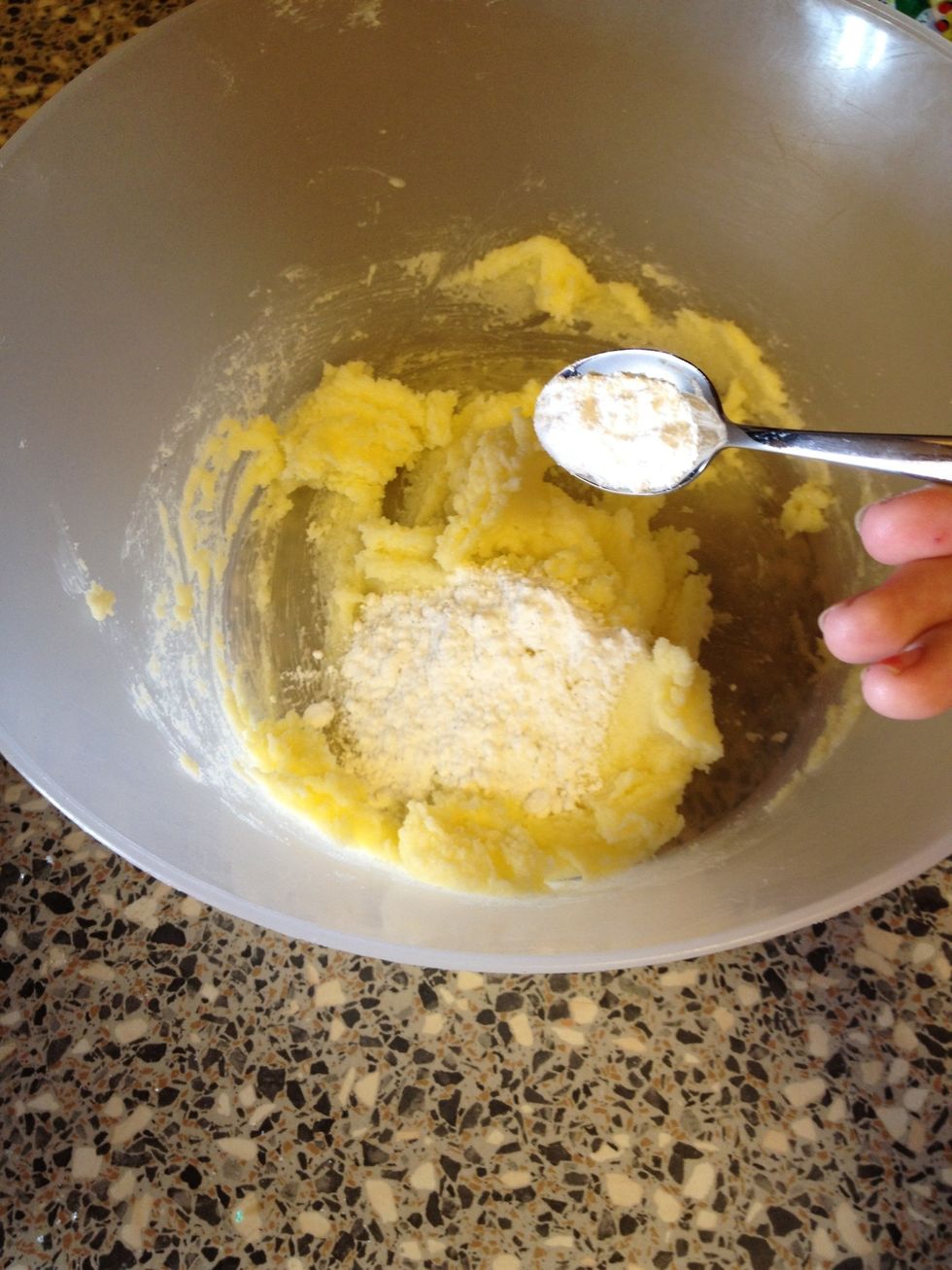 Add 1 teaspoon of baking powder.. Mix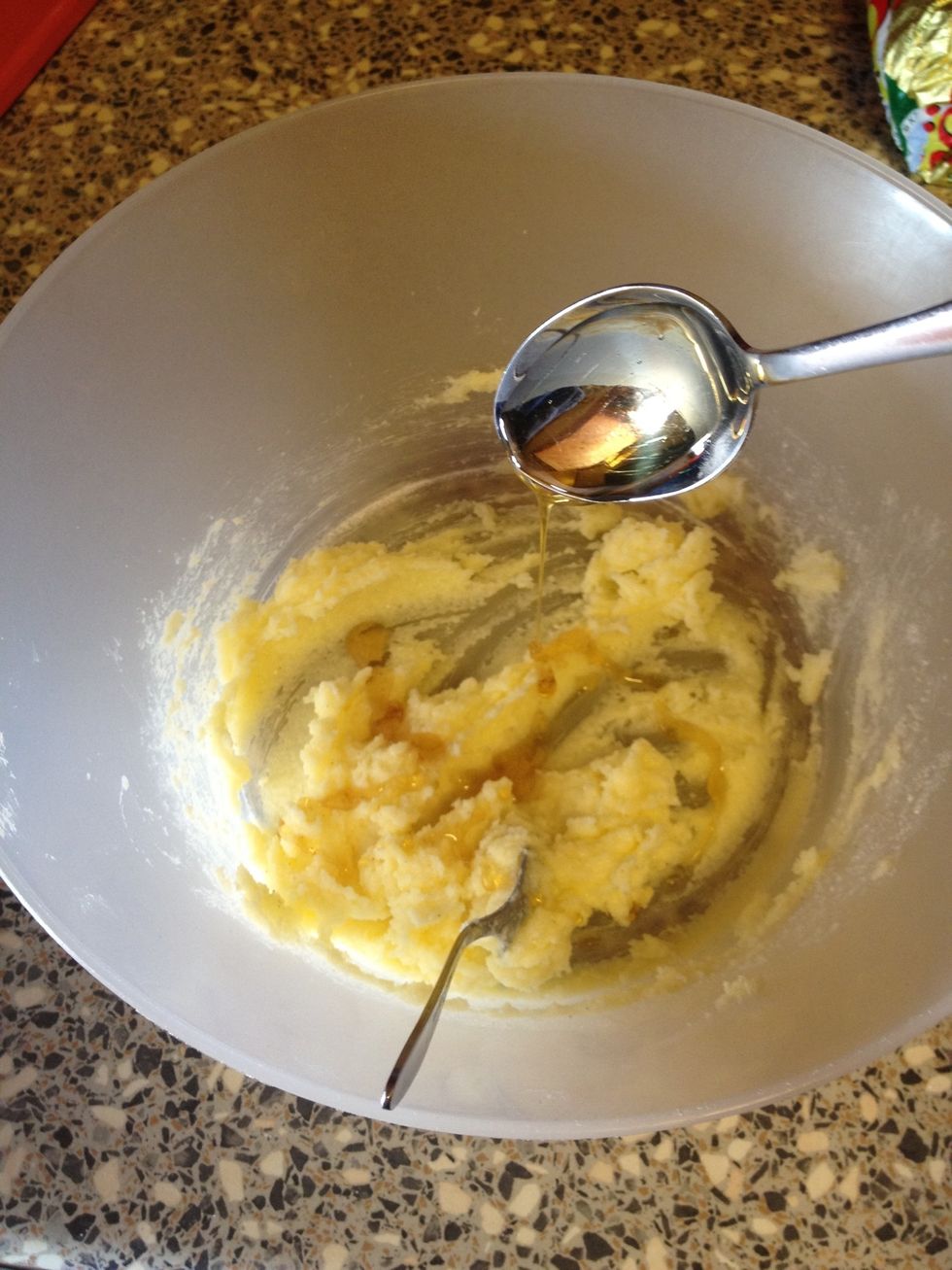 Add 1 1/3 tablespoons of sirup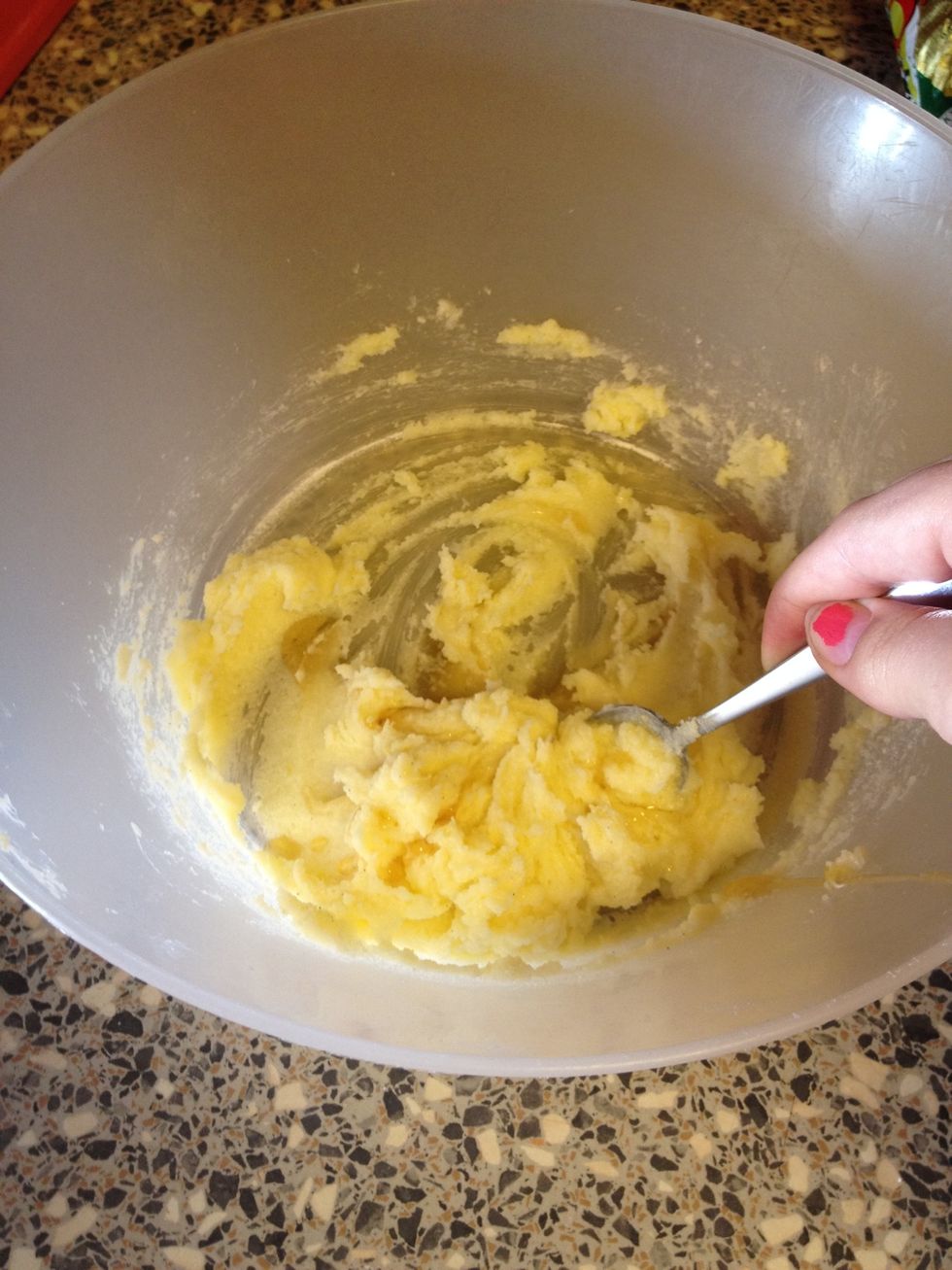 Mix it well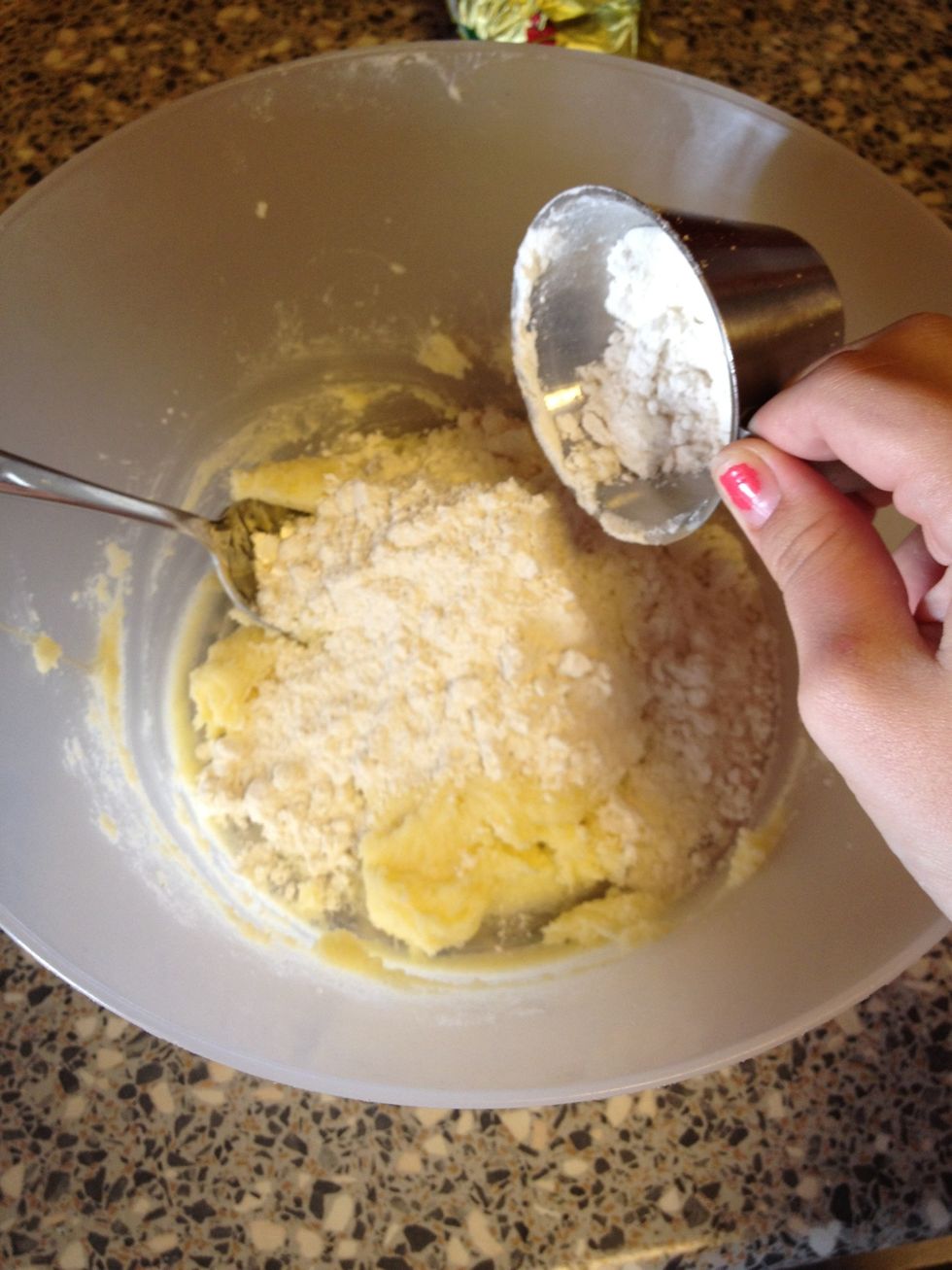 Add 1 cup of flour (2.4dl)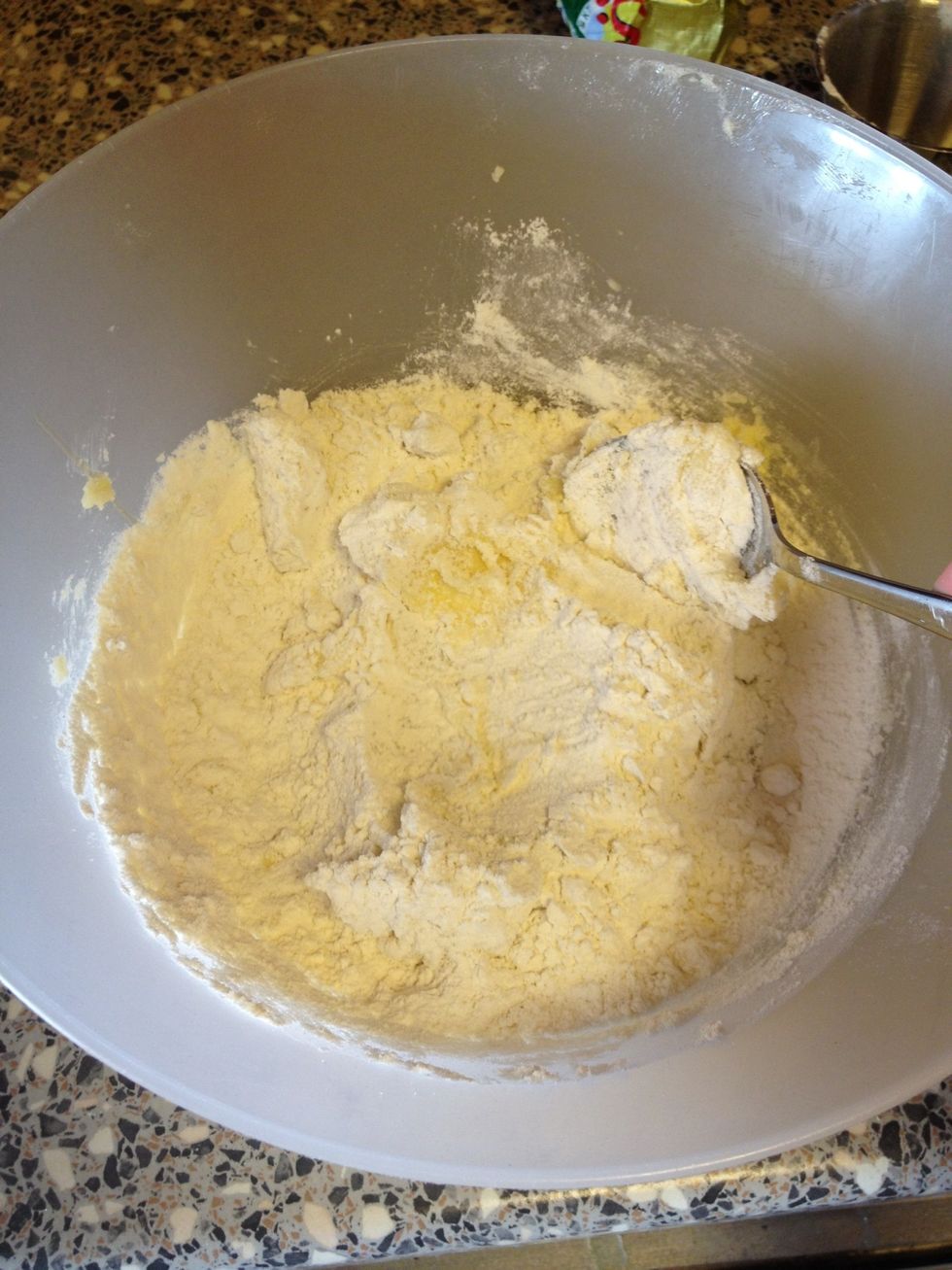 Mix well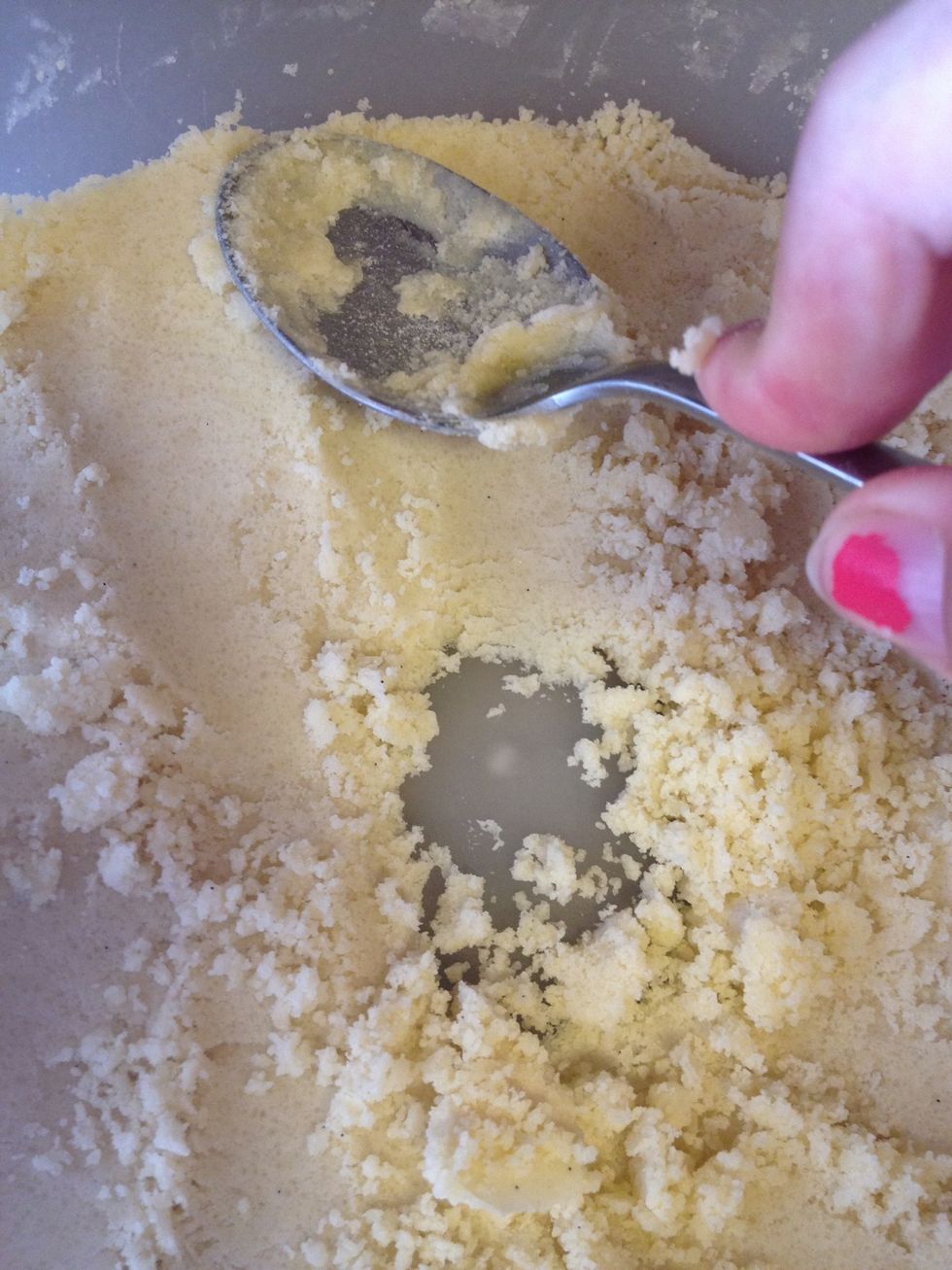 Press with the spoon towards and make sure that it stays that way/leaves a mark.. Like on the pic
If it doesnt leave a mark or you feel uncomfterble with your mixture... add about 3 tsp of water ;) Or comment...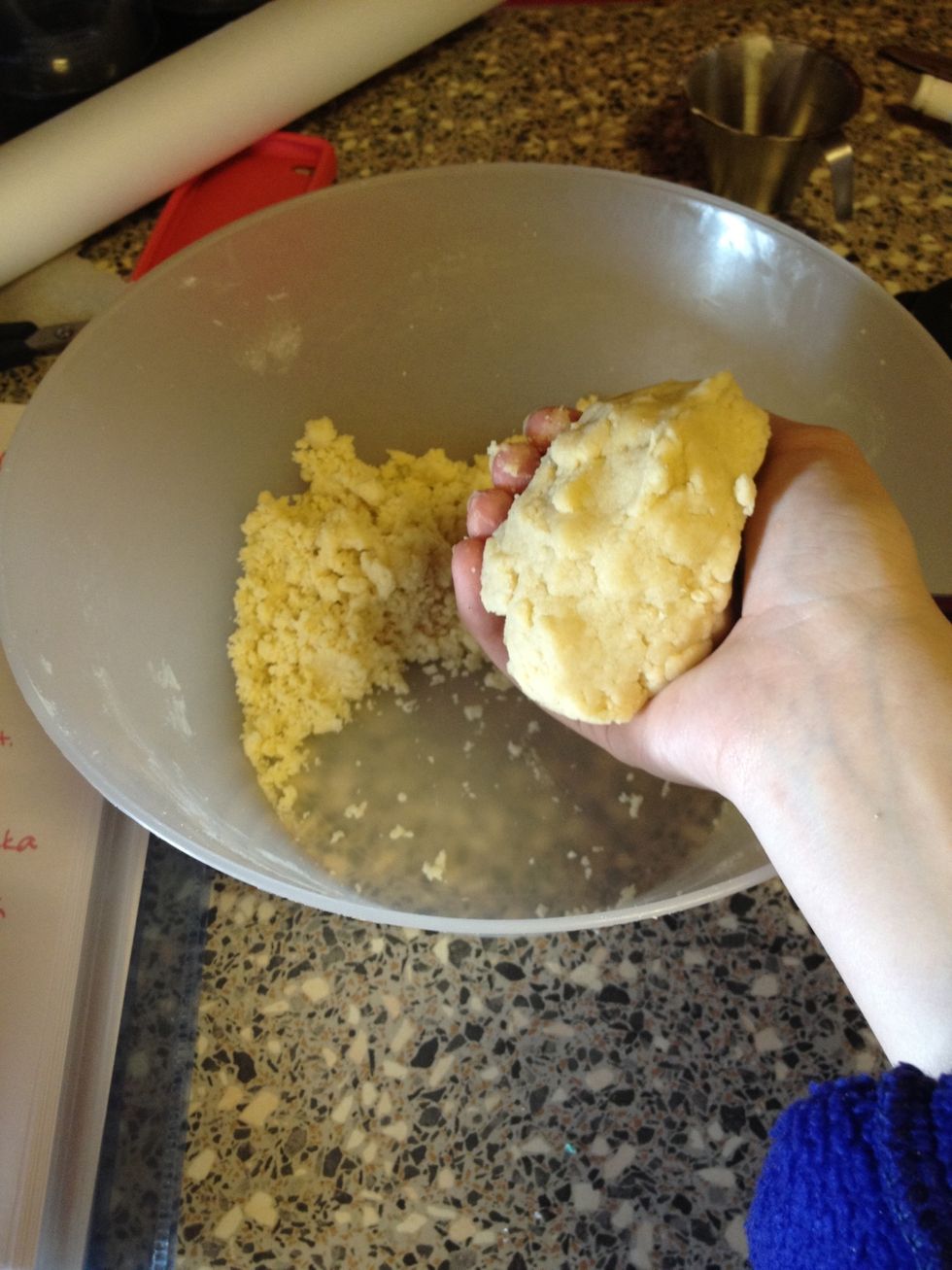 Pick up half of the mixture... Hold it like a snowball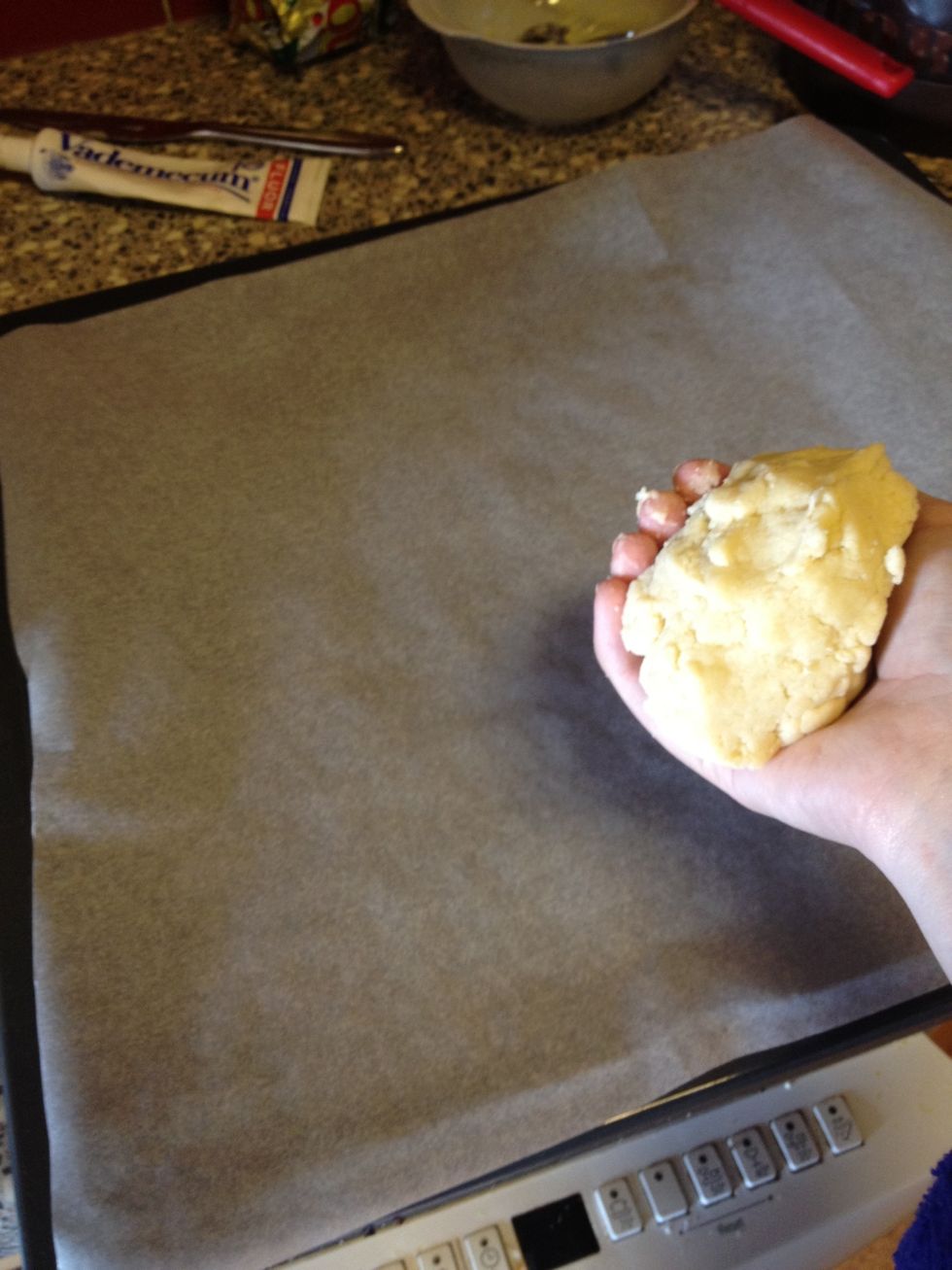 Put it out on a piece of nonsticking baking paper.
Roll it like a sausage :) very ugly done... Im aware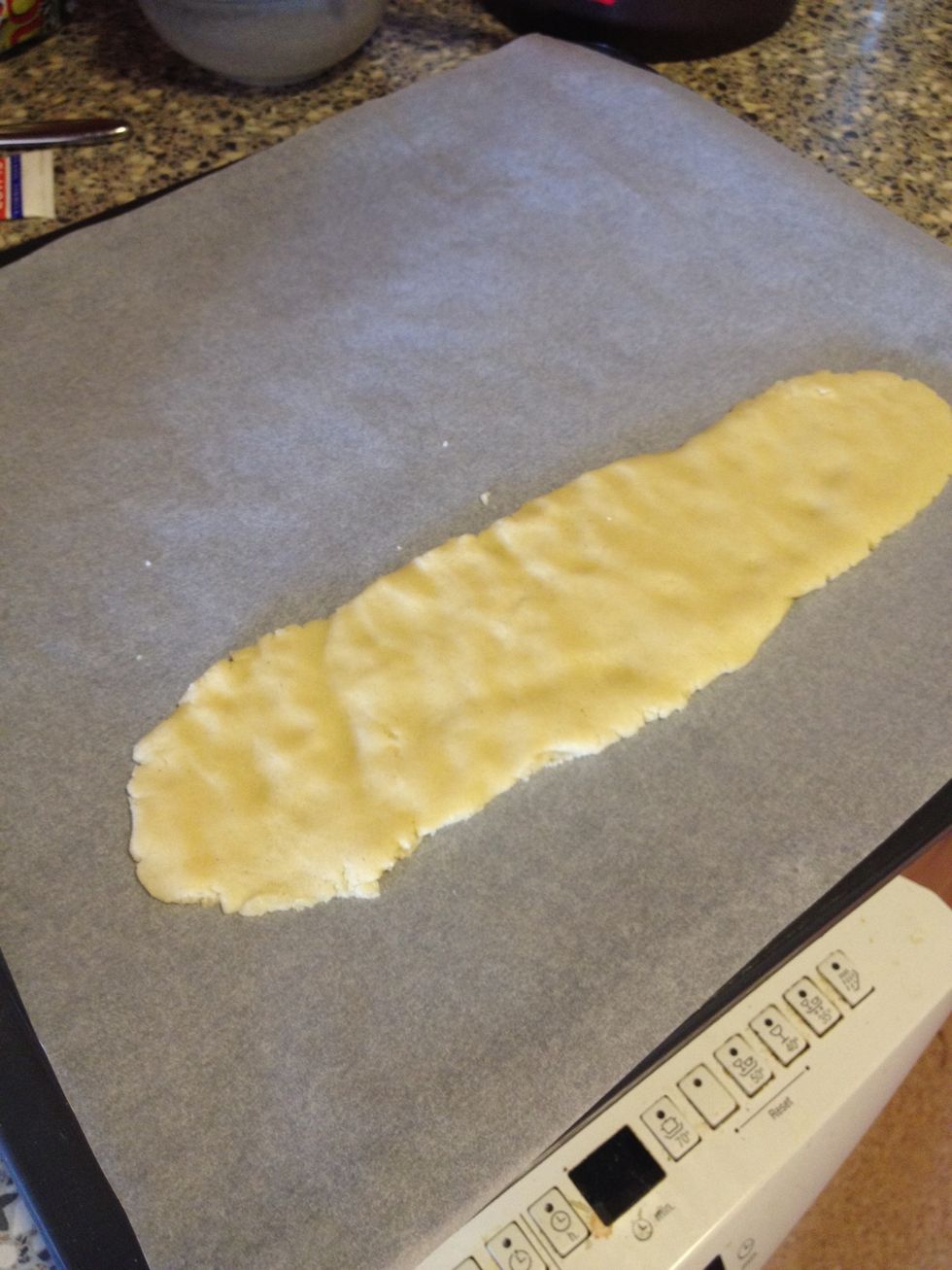 Punch it flat! Like your punching your boss/teacher/ex! Dont worry about prettiness it comes later!
Now either do the exact same thing with the other half or keep on looking for the chocolate recipe:D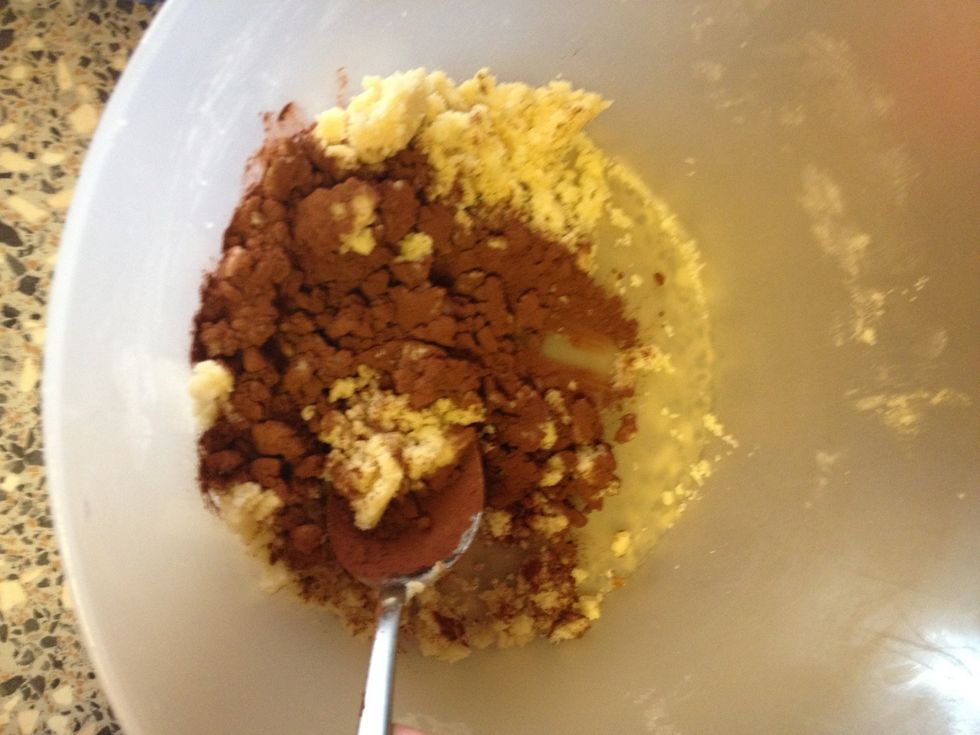 Add as much cacao powder as you like depends on how much chocolate taste you would like but I used 2-3 tsp.... Mix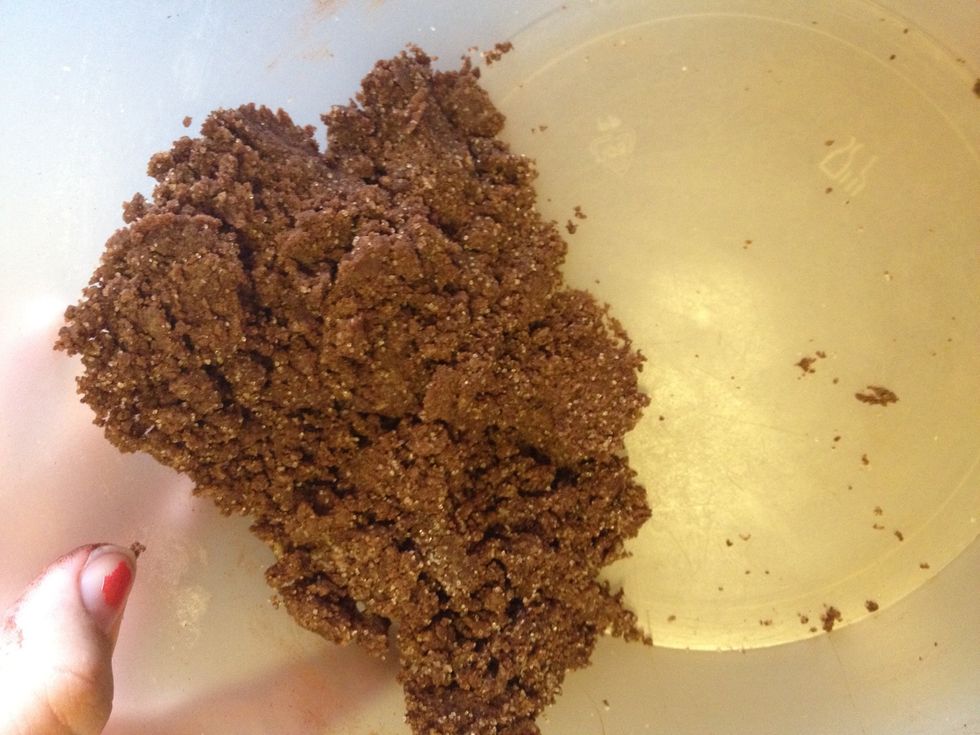 Mix it well... Better than this...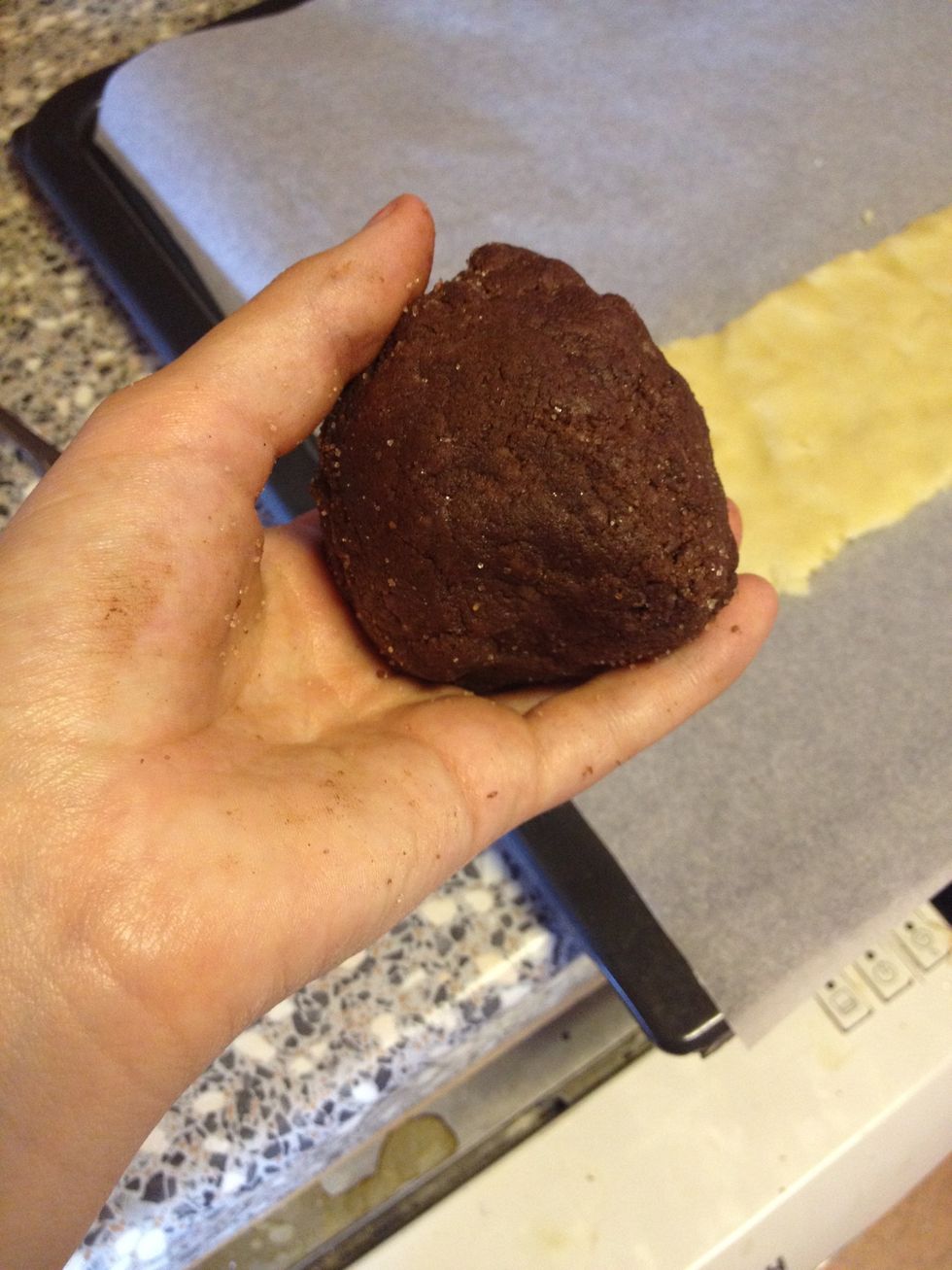 Roll again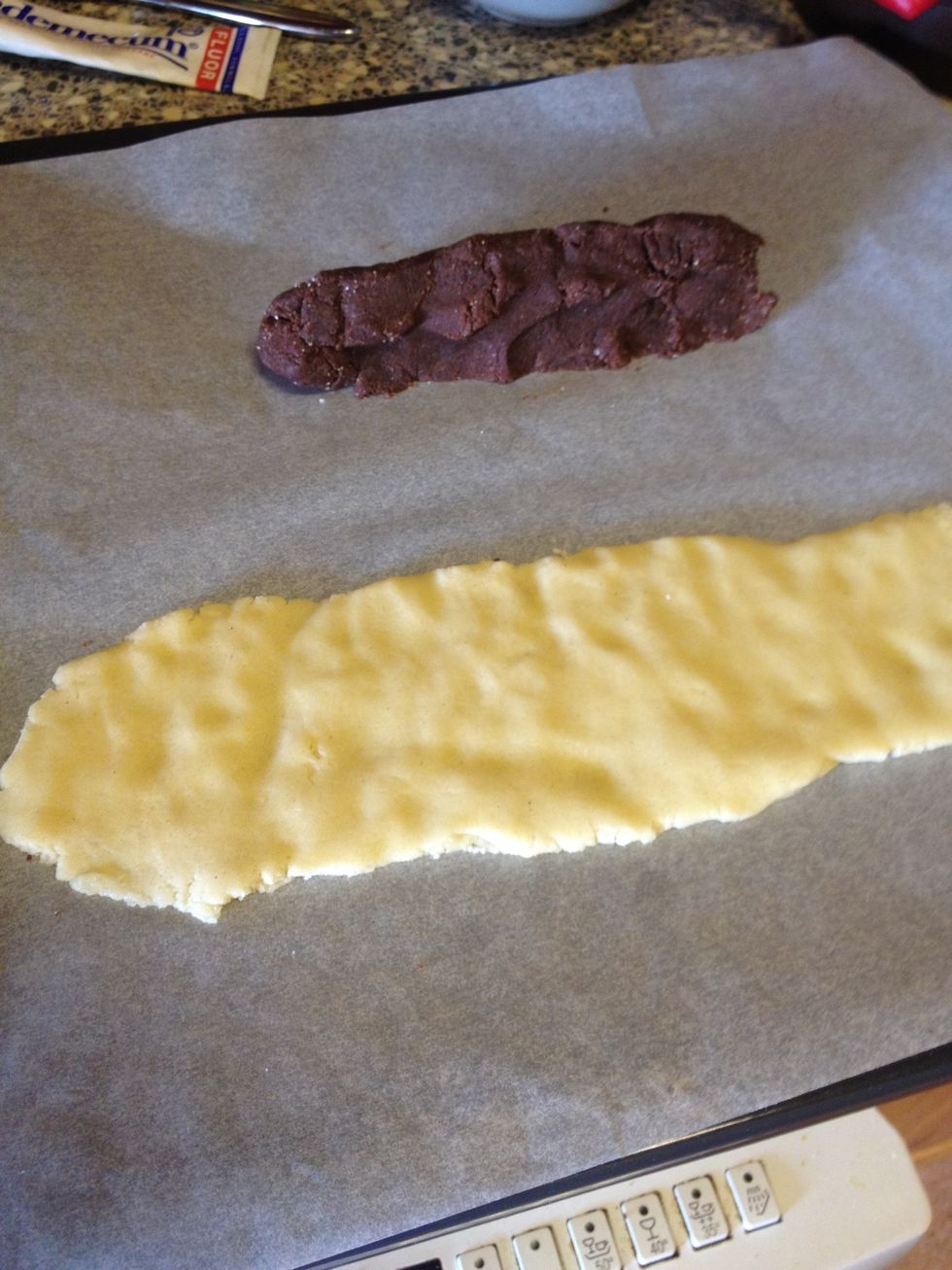 Make a sausage:)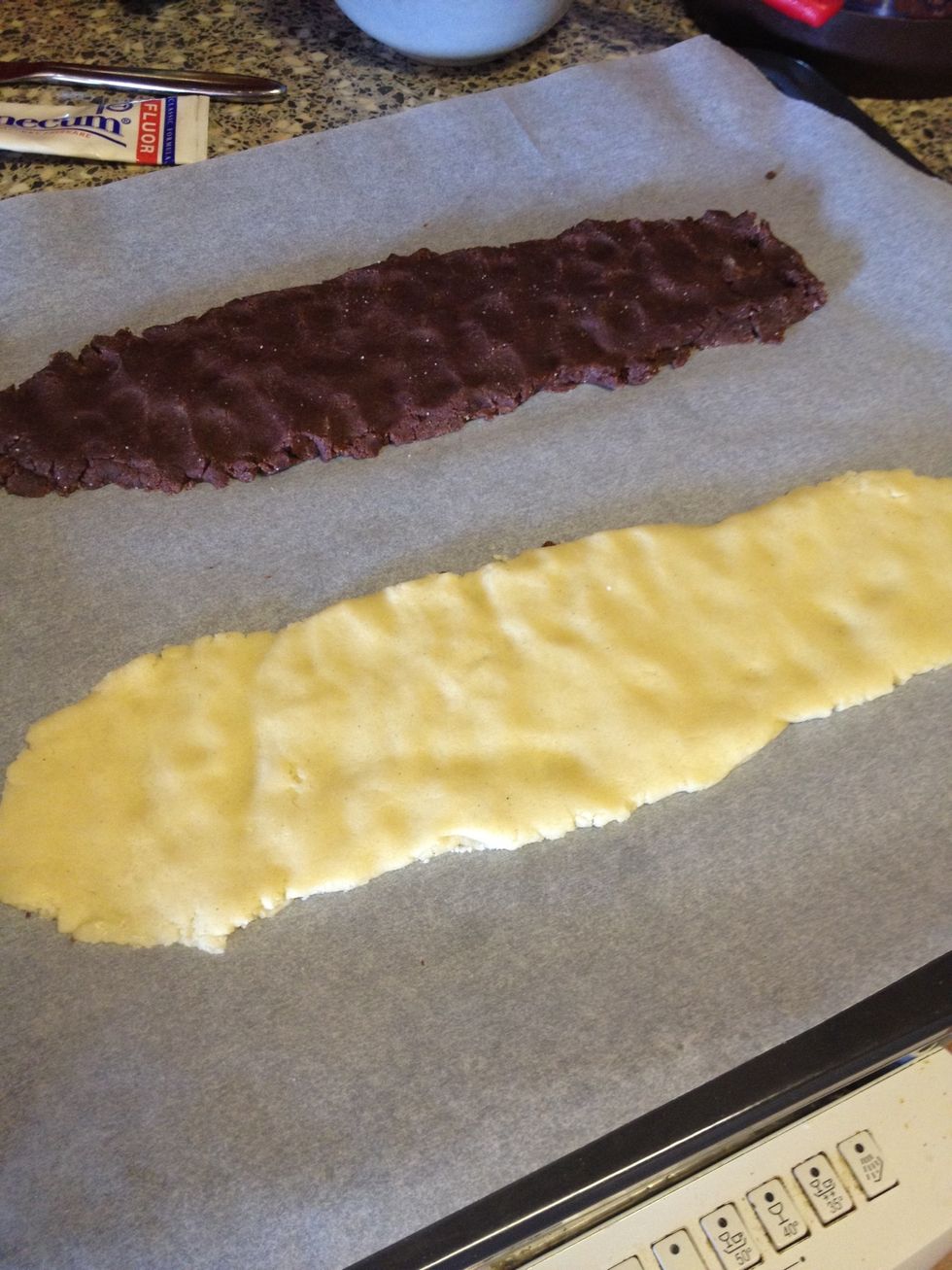 Killll itt! Punch it!!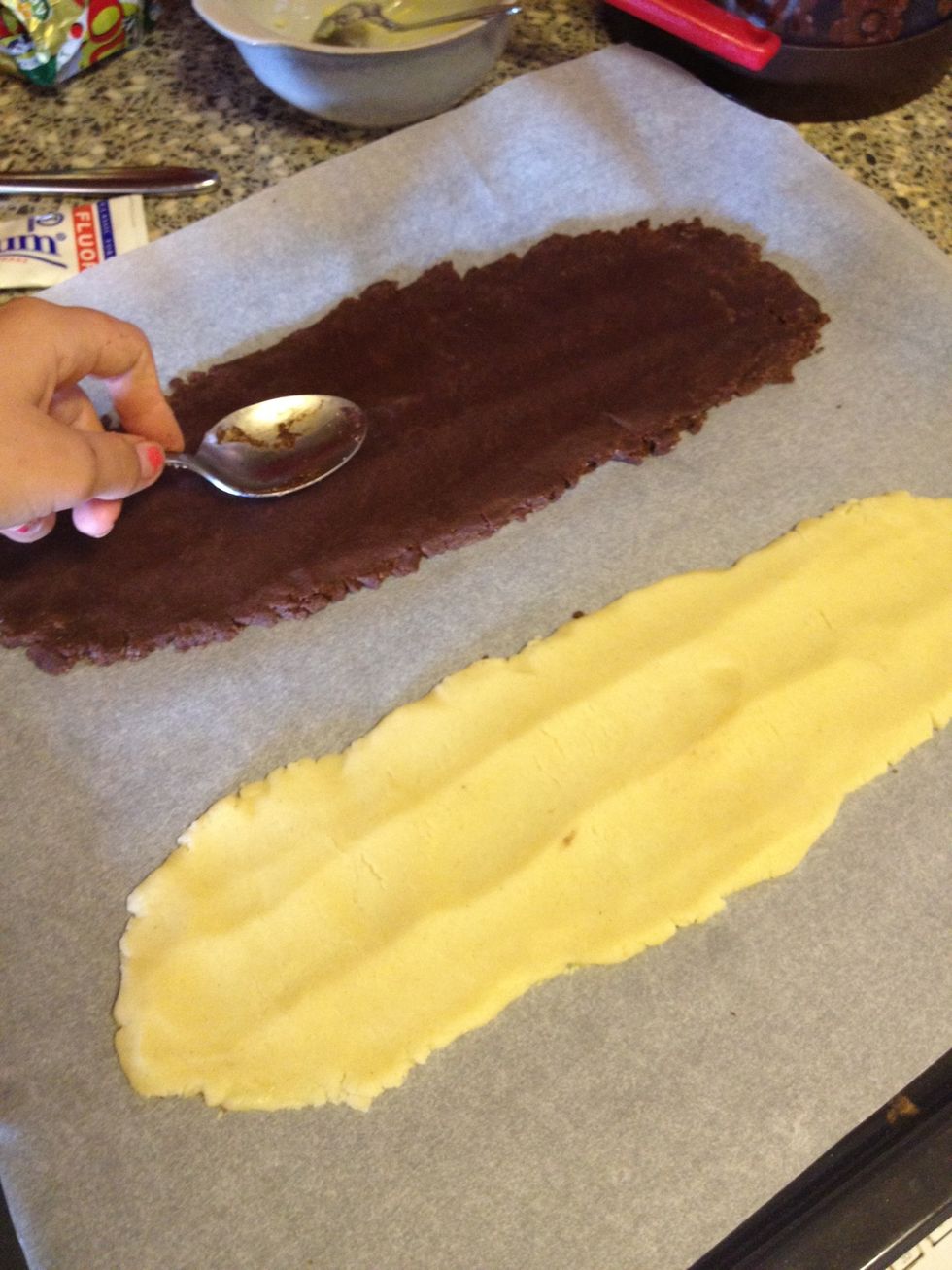 Use a table spoon to make it flat and to create a nice pattern.... It should be 1-- 0.5 cm thick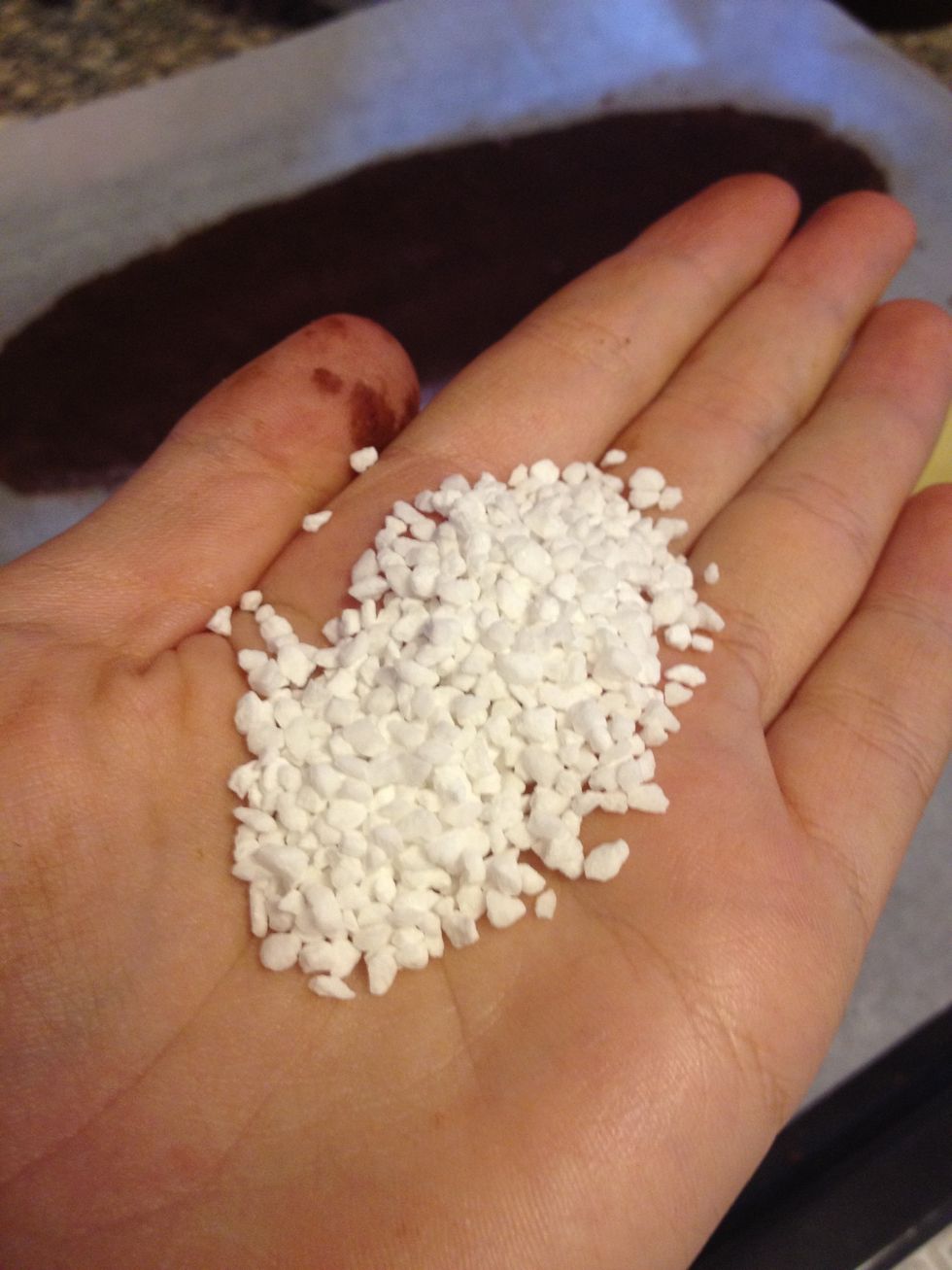 Take any kind of yummy stuff... I used nib sugar:)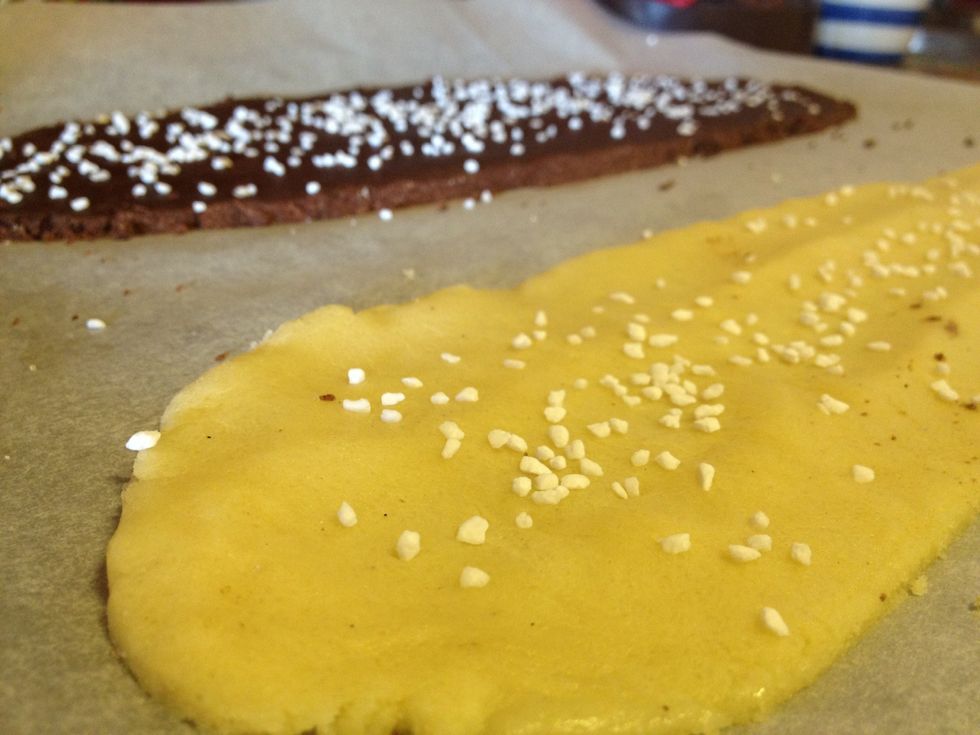 Spread it over as dekoration.. THE SUGAR IS VERY DELICIOUS AND YOU CAN EAT IT!:)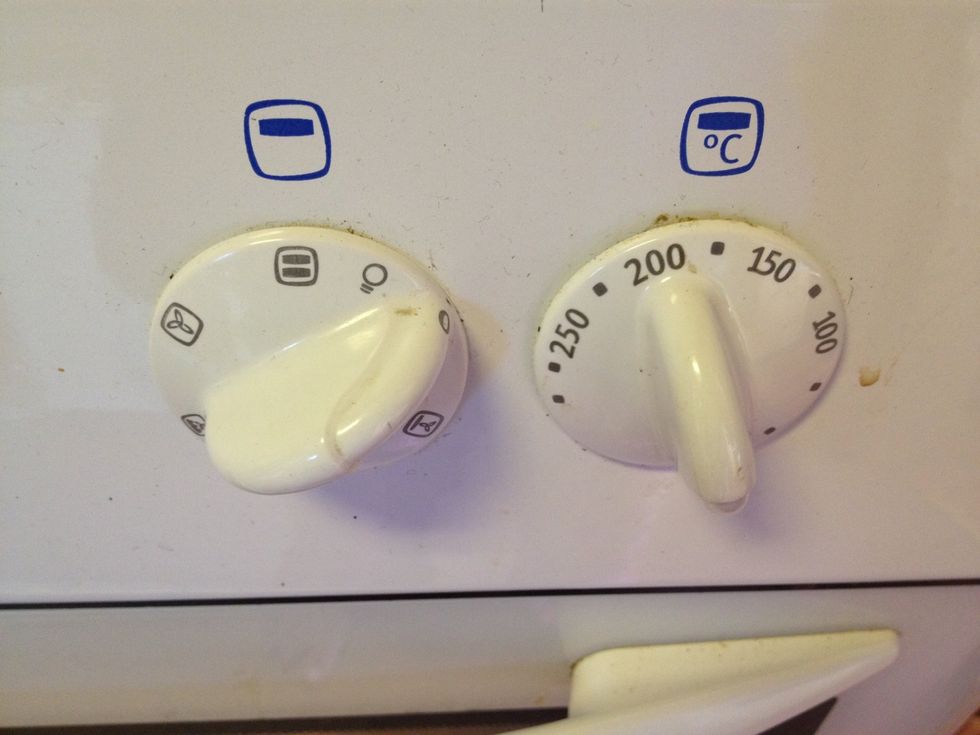 Heat the oven to 347 F or 175 C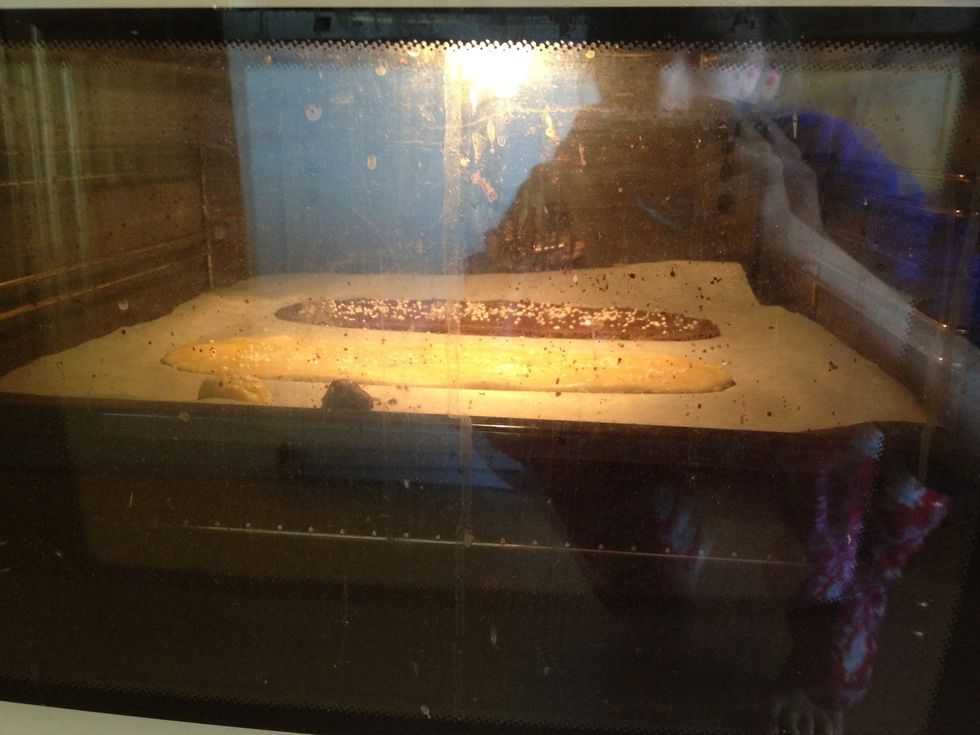 Bake them for 10-12 min
Make sure to cut them right away while they are still soft after you take them out! Cut them sideways like on the pictures ahead:)
Cut them right away when you take them out while they are still soft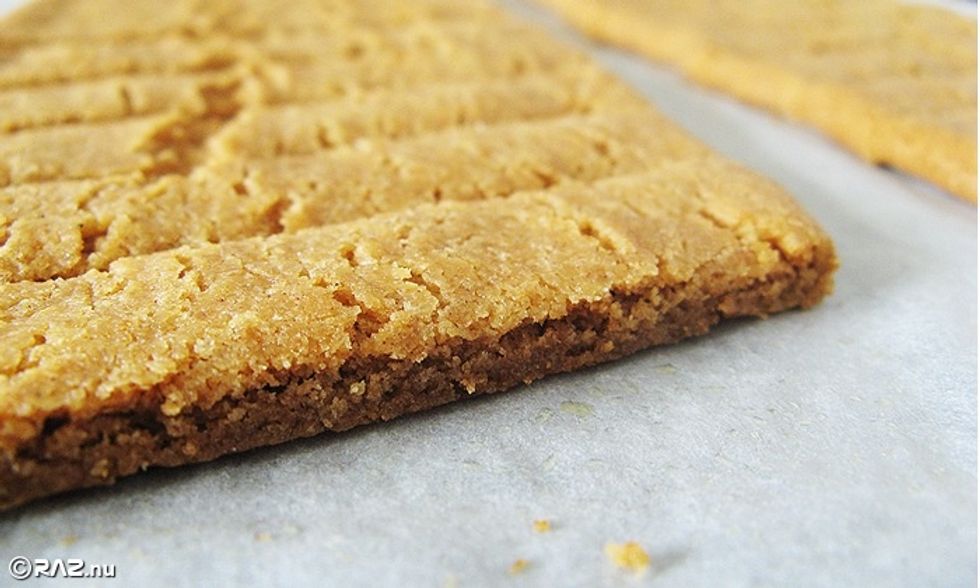 Finally DONE! YUMM!!
EATING TIME!!!
100 g butter
1/3 cup or 1 dl sugar
1 tsp vanilla extract
1 1/2 tsp sirup
1 cup of flour (2.4)
4 tsp cacao