This is a canvas I purchased on sale. I loved how it already had the burlap panel on it, this will help with some wonderful texture.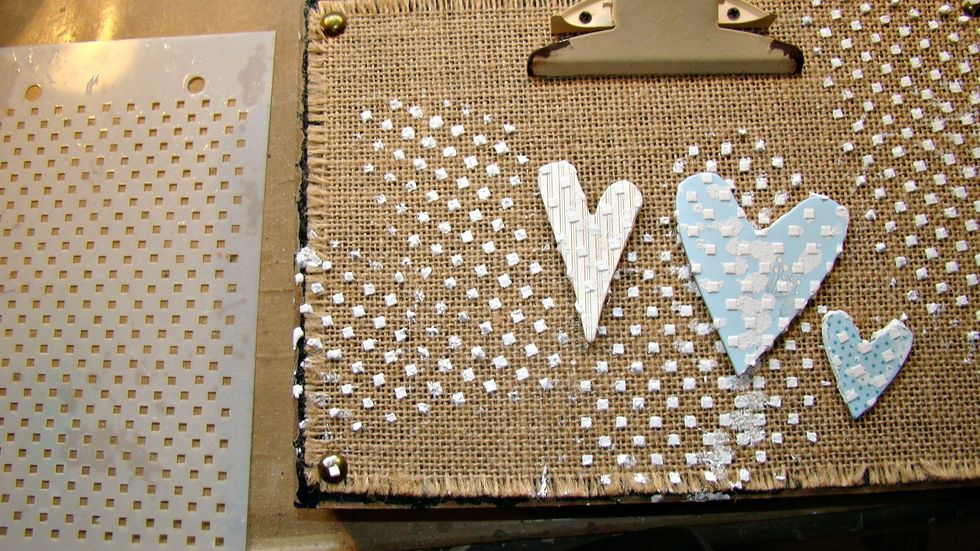 Started by adding some texture with Mud texture paste our AA's square dot stencil. Also added it to the chipboard pieces.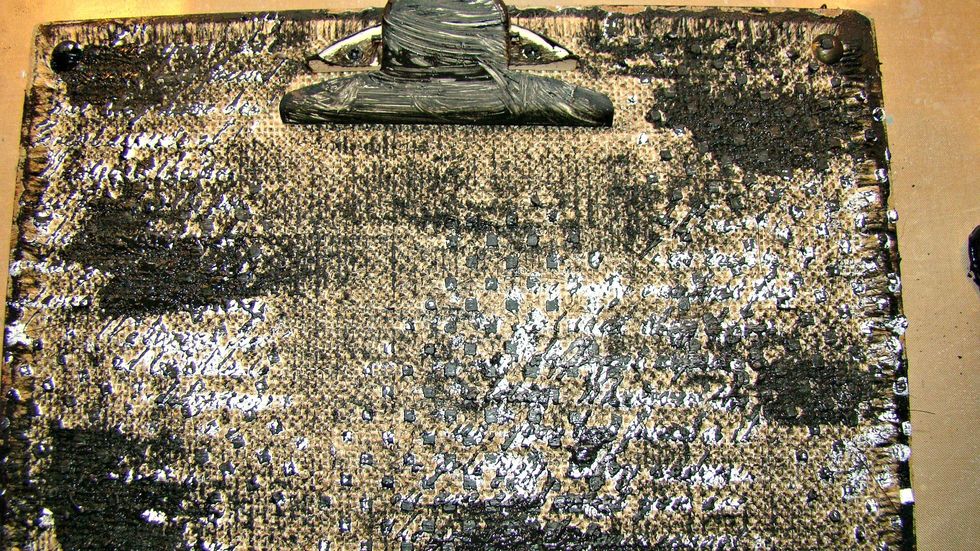 Dry brushed white and black gesso here and there. I like to use both in random spots so that when my paints are added highlights and shadows are created.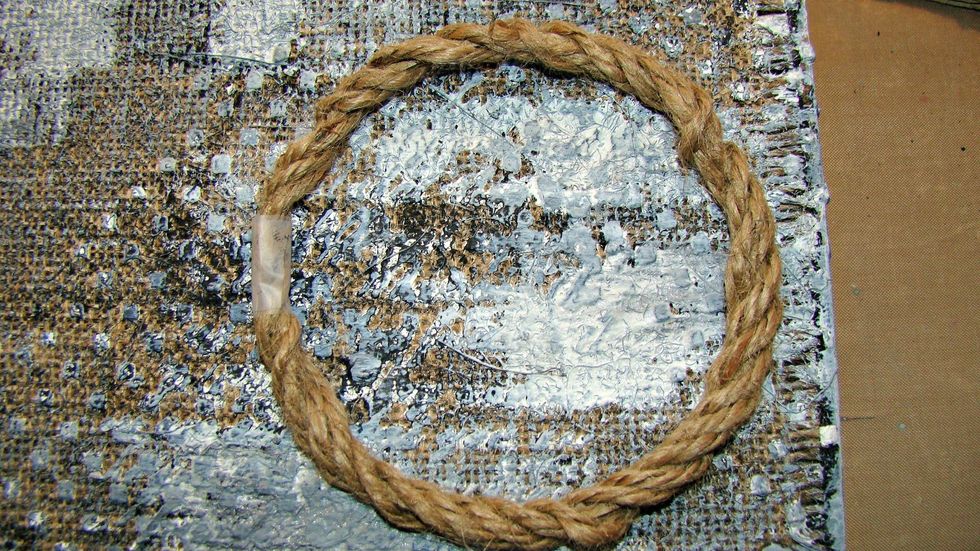 I took a piece of wire and made a circle, then wrapped twine around it several times to create this frame.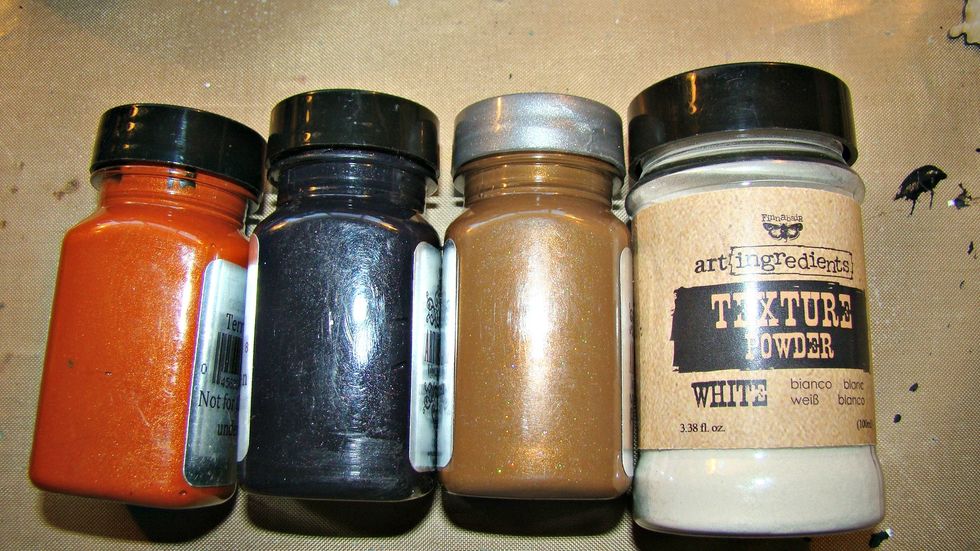 Added some Texture powder to my paints to give some grit and started applying to my canvas.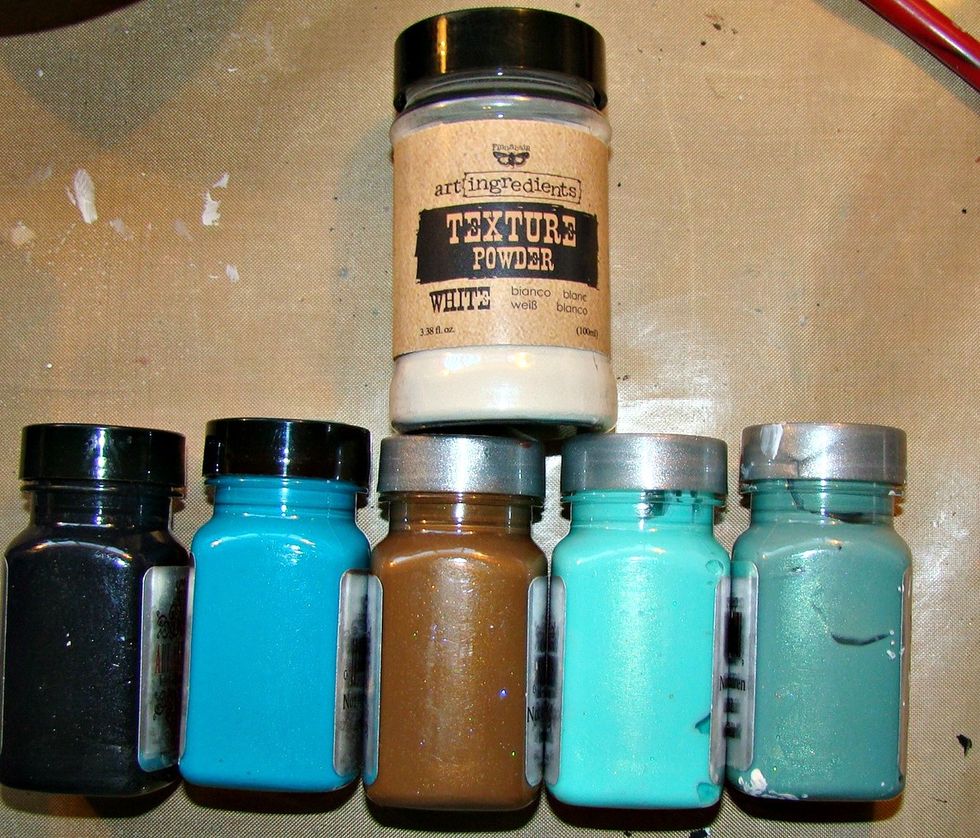 Once again, added the texture powder to these colors also to provide more dimension to the canvas.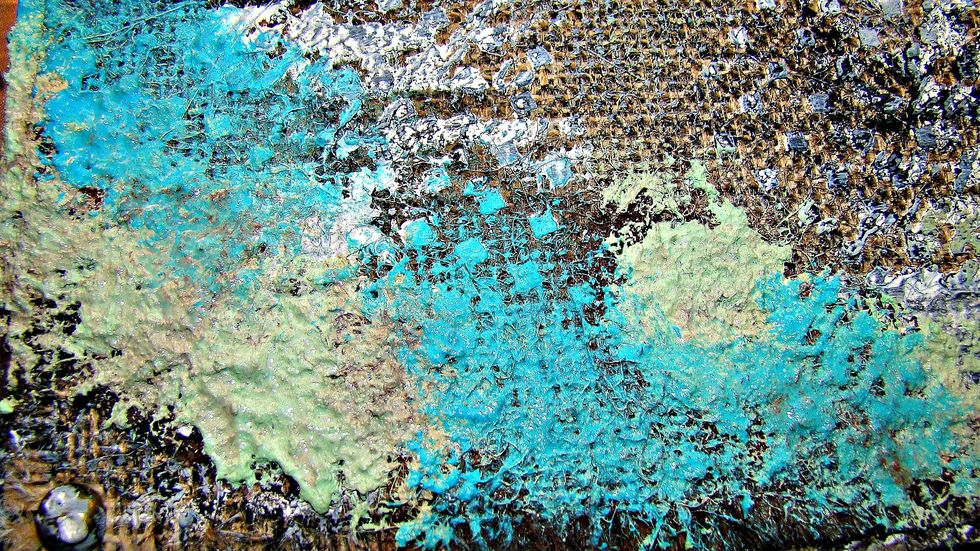 Start adding your paints. Spritz water to allow blending of the colors and then dry.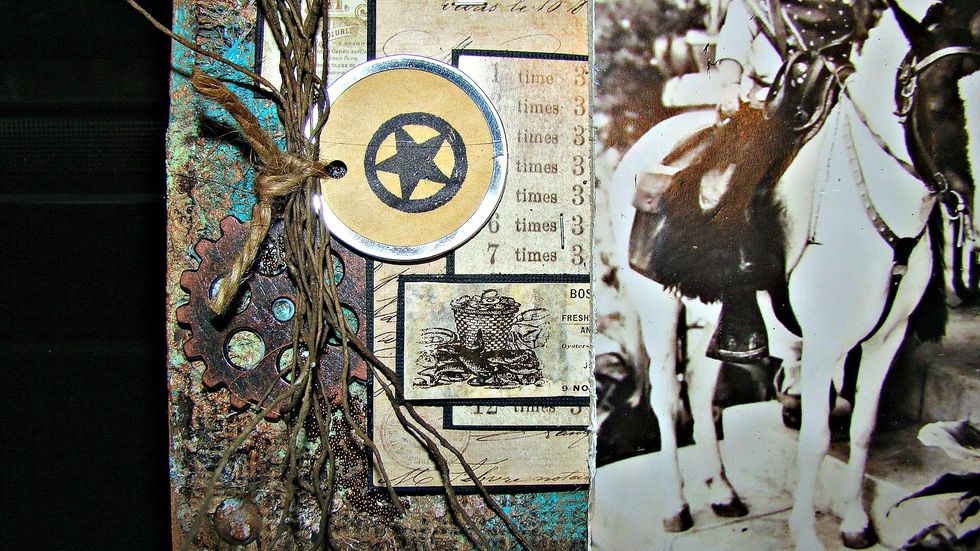 Took some ephemera and matted, did some stamping on my tag, added some floral twigs and cogs to provide that masculine touch.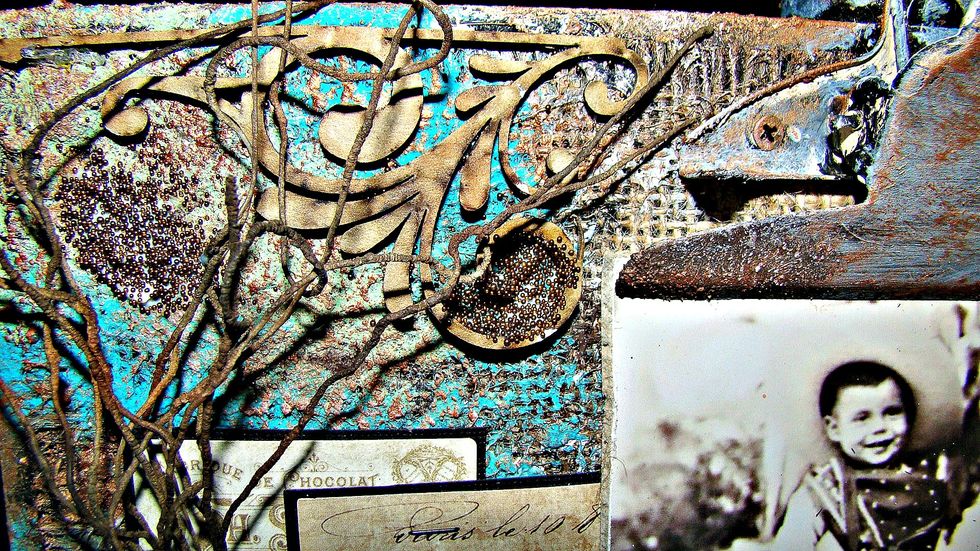 Seed beads were glued using gel medium and the chipboard was stained by adding instant coffee granules and wetting with water.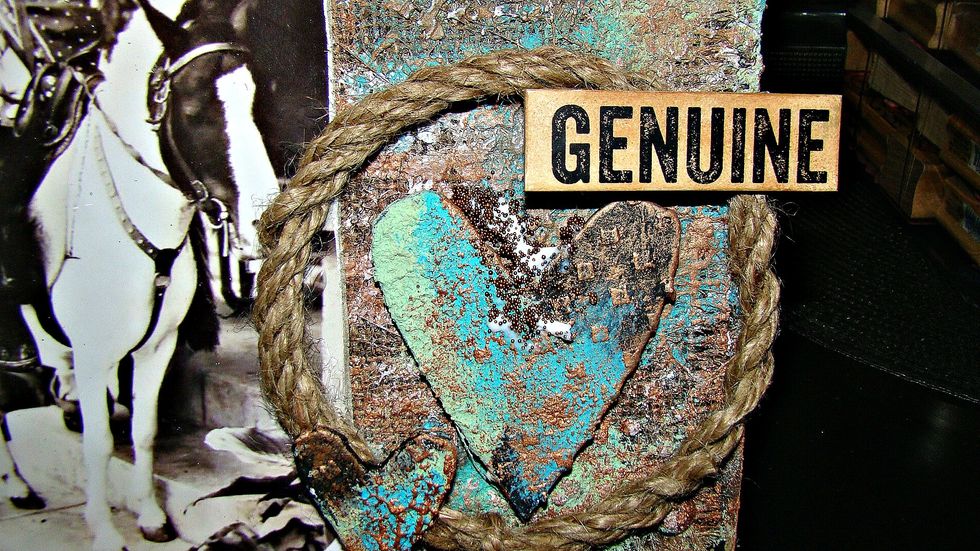 Title chipboard was inked with Walnut Distress Ink and added to the project.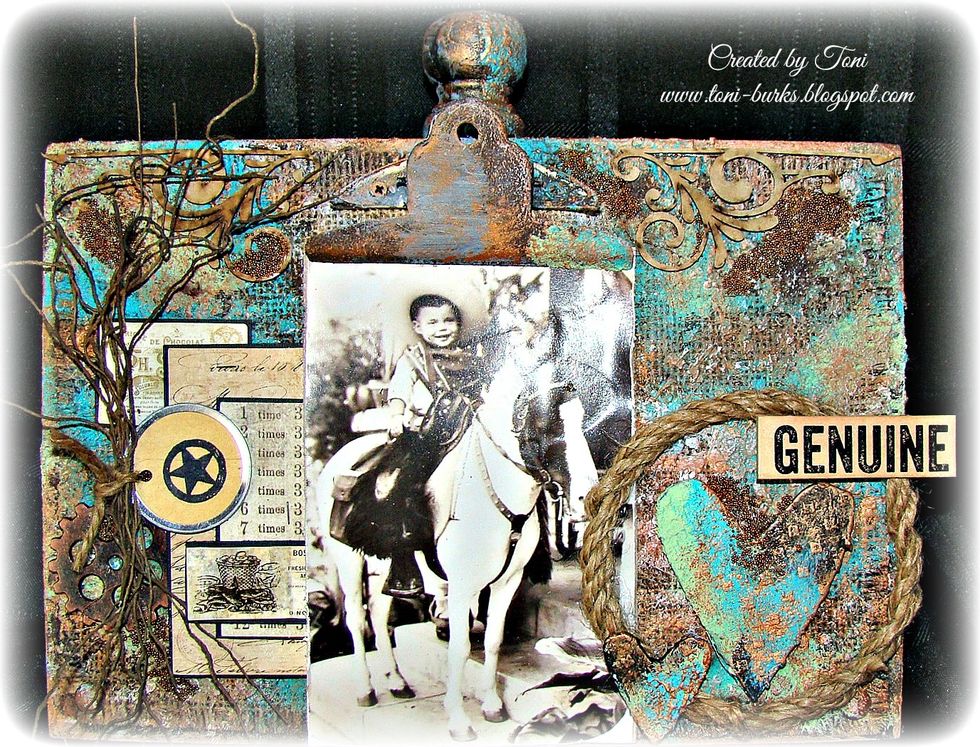 Hope you have enjoyed my process and would love for you to stop by my blog for more inspiration. http://toni-burks.blogspot.com/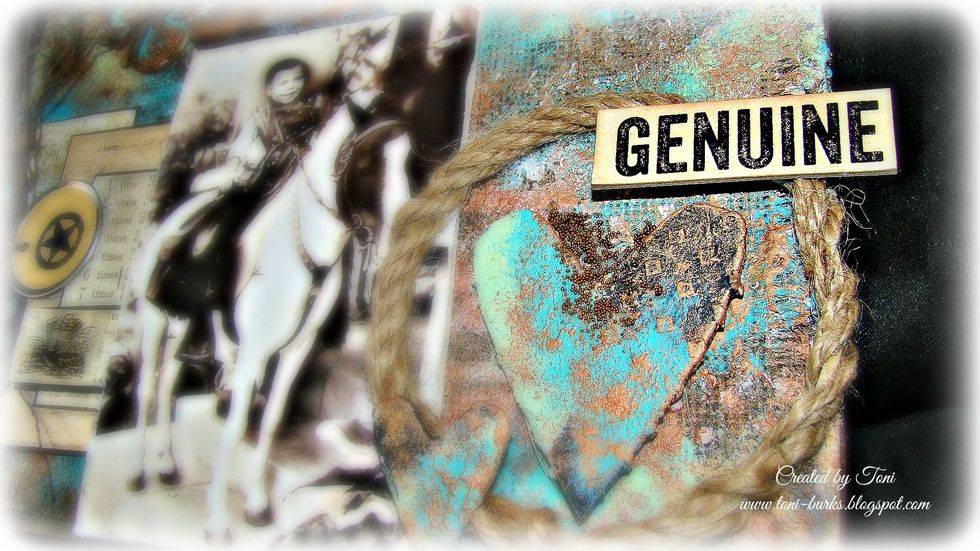 Also stop by and follow me on the following: http://toni-burks.blogspot.com/ https://www.pinterest.com/tonilburks/ https://www.facebook.com/toni.burksgrijalva https://www.instagram.com/tonilburks/
The products used with * in front are Art Anthology Products and can purchased here: https://www.artanthology.net/
Canvas
*Velvet paints - Tuxedo , Fiji , Terracotta
*Sorbet - Chocolate, Pixie, Mint Julep
*Stencil -Blocked
* Mud Texture Paste
Black and White Gesso
Assorted Ephemera
Assorted Embellishments
Twine
Crafting Wire
Toni Burks-Grijalva
♥ getting messy with my inks & paints. I hope I can provide some fun tutorials for your creative journey. Visit my blog @http://www.toni-burks.blogspot.com/
Rancho Cucamonga, California