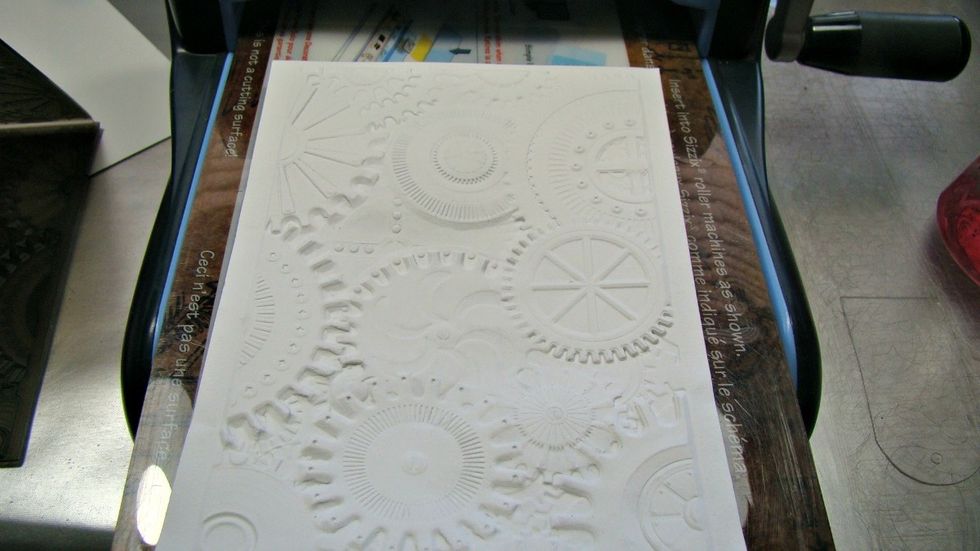 I decided to start my texture on my page I was going to utilize T!m's new 3D Texture Fade with the gears. You always can use texture paste ran through a stencil if you prefer.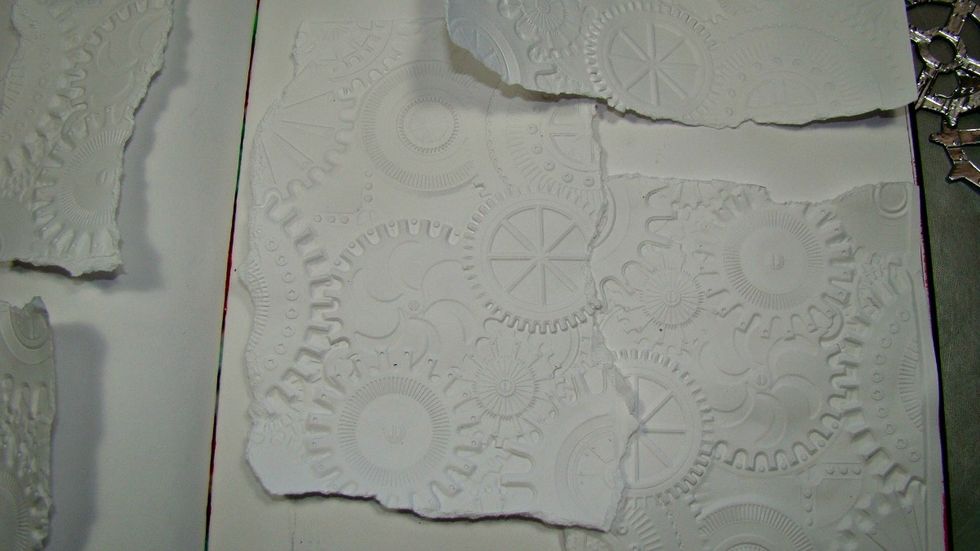 Ran about 6 sheets off and ripped the edges and applied to my journal pages with matt gel.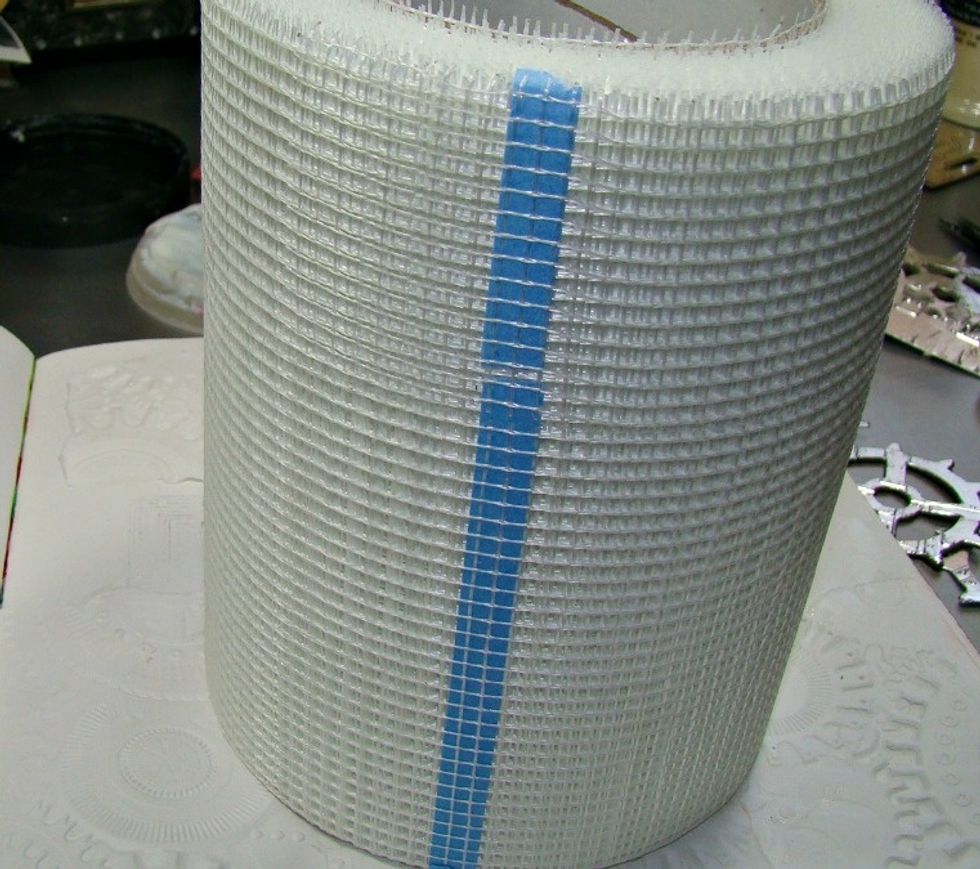 Using some drywall tape I cut sections and adding to the background.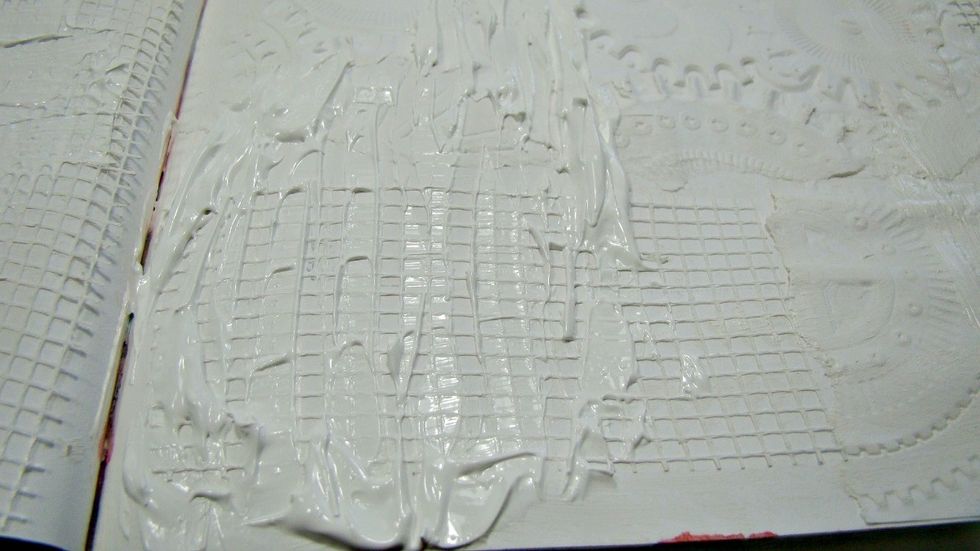 Randomly I added crackle paste here and there over the top and allowed to dry over night. You can dry with heat gun, I prefer to allow this to dry on it's own.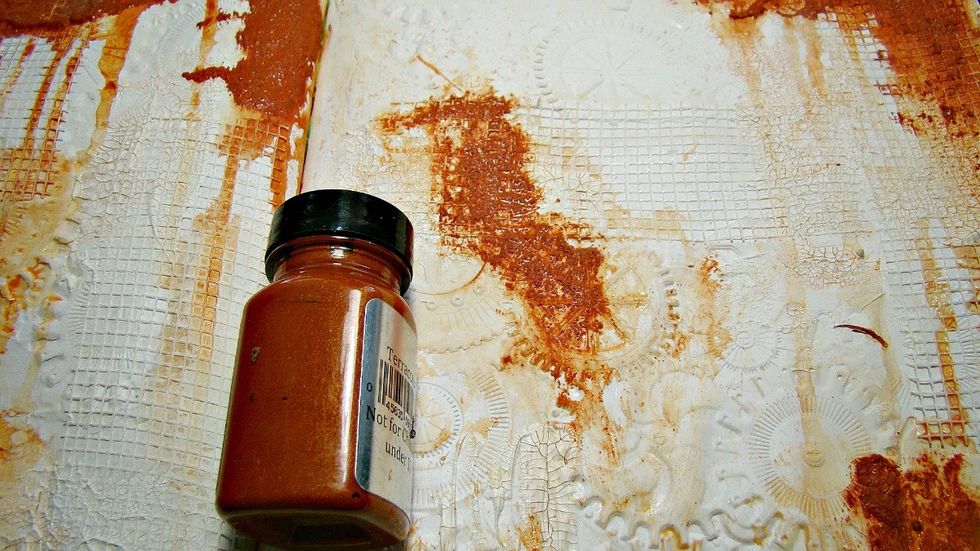 Next day I took my Rust Velvet Terracotta and mixed some craft sand with it then added it to sections of my background. Spritzed it with water and blended with finger to cause it to run and drip.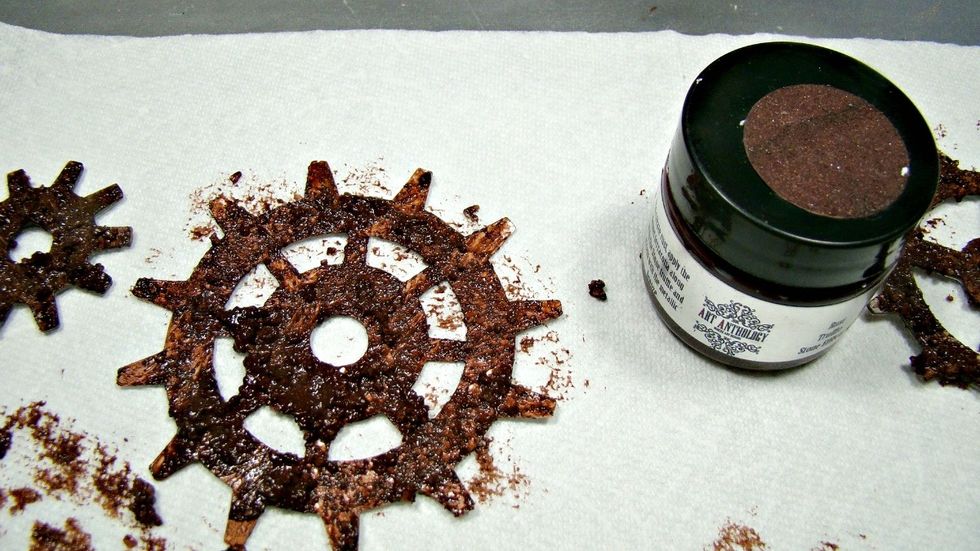 My gears I cut out of Sizzex Cogs and Gears in chipboard and then coated with Rust Truffle Stone Effects.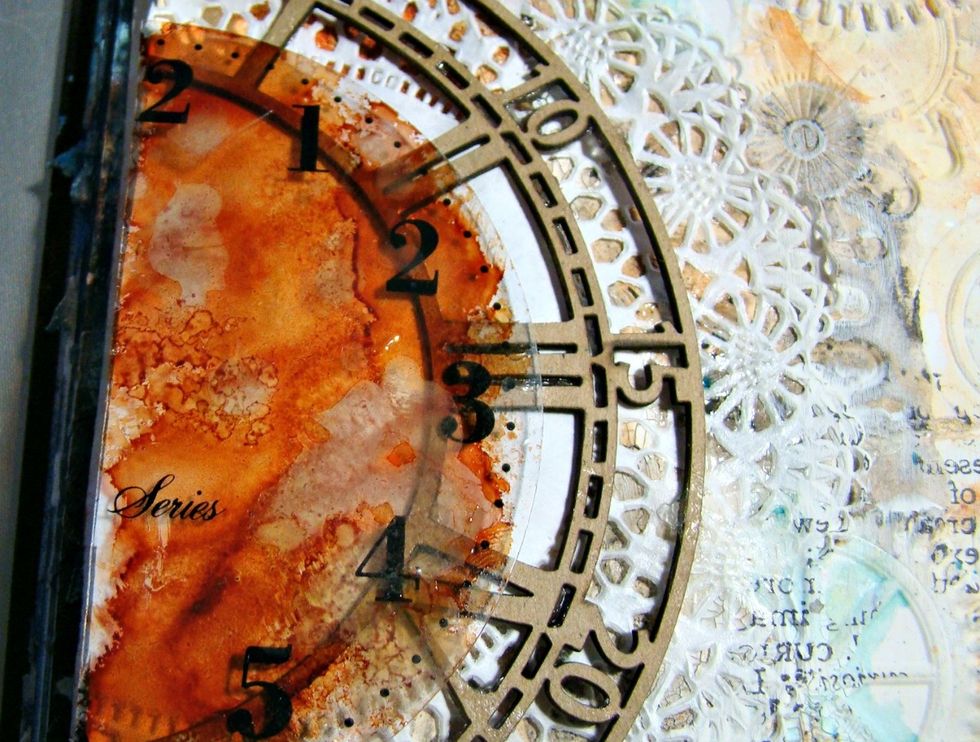 I had this piece of clock acetate and decided to add alcohol ink in Ginger then spritz it with alcohol 70% for the blotches. Adhere to my chipboard piece.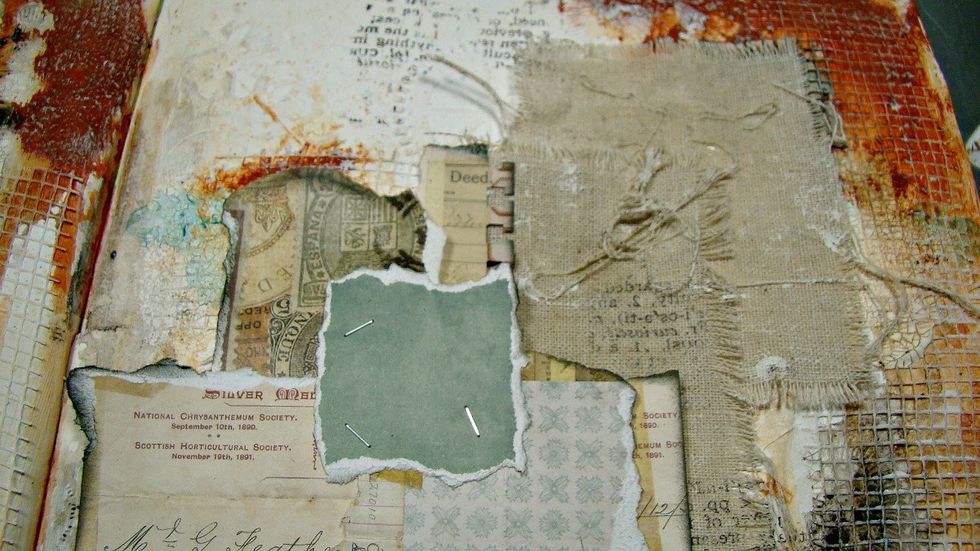 Rip ephemera randomly and make a mat effect to put behind your paperdolls. Ripped pieces of muslin and adhered with matt gel, stamped with black archival ink and text stamp.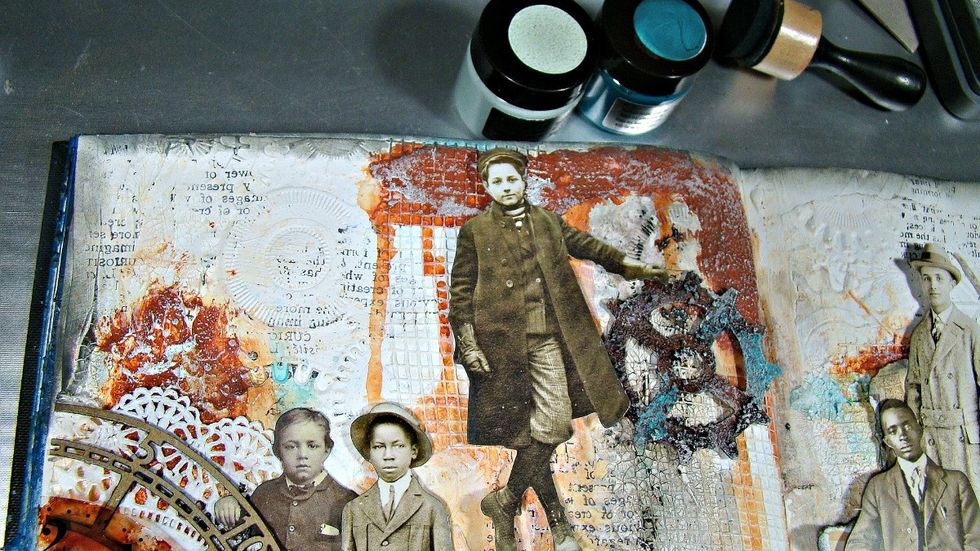 Start adding your paper dolls, some I added 3D foam pieces to create height and depth. Also dry brushed the tops of all the textures on the backdrop.
Using AA's Patina set, I applied the Teal and Seafoam Green to my cogs and also allowed it to drip a bit.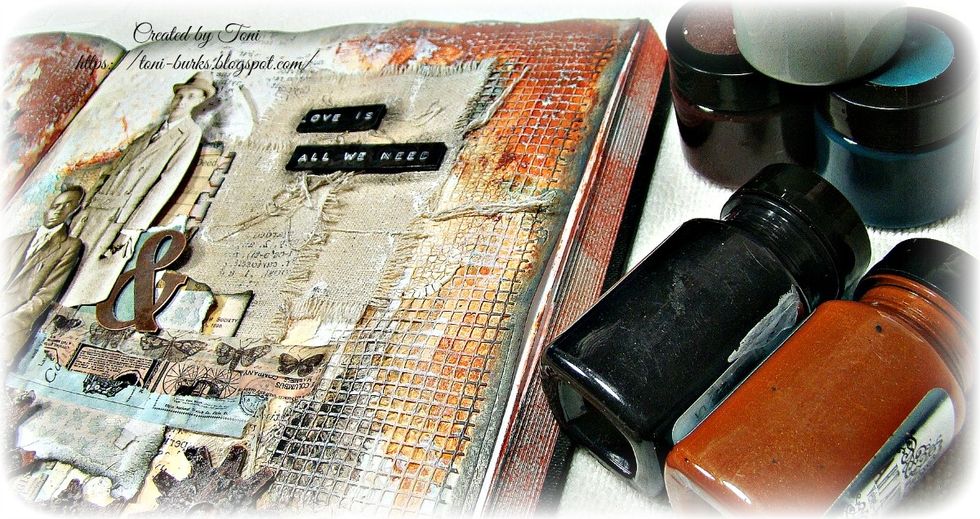 Hope you were inspired to get messy in your art journal book. It's a great place to let loose and try to techniques as well as unleash your inner creative soul.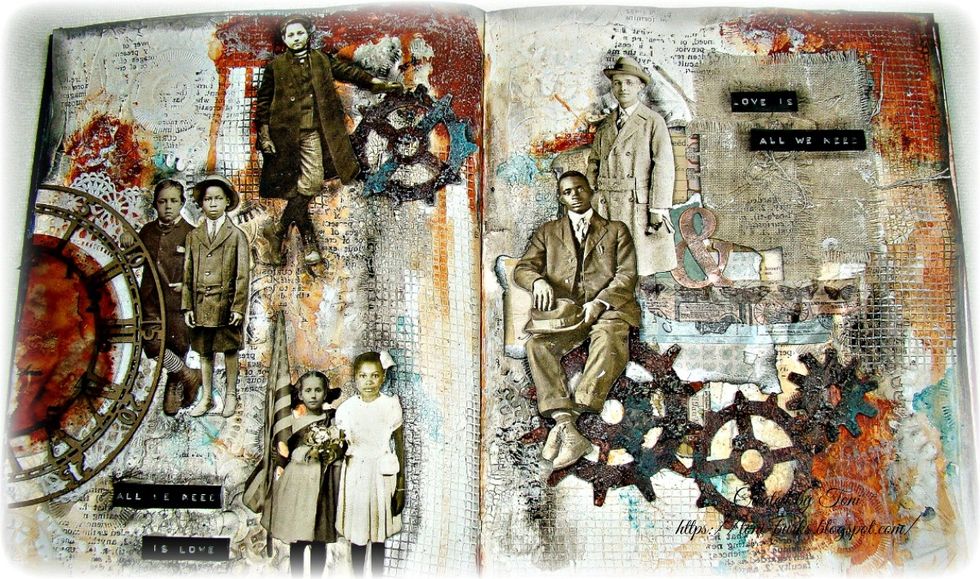 Take time to express yourself visually with your art. It can be very healing.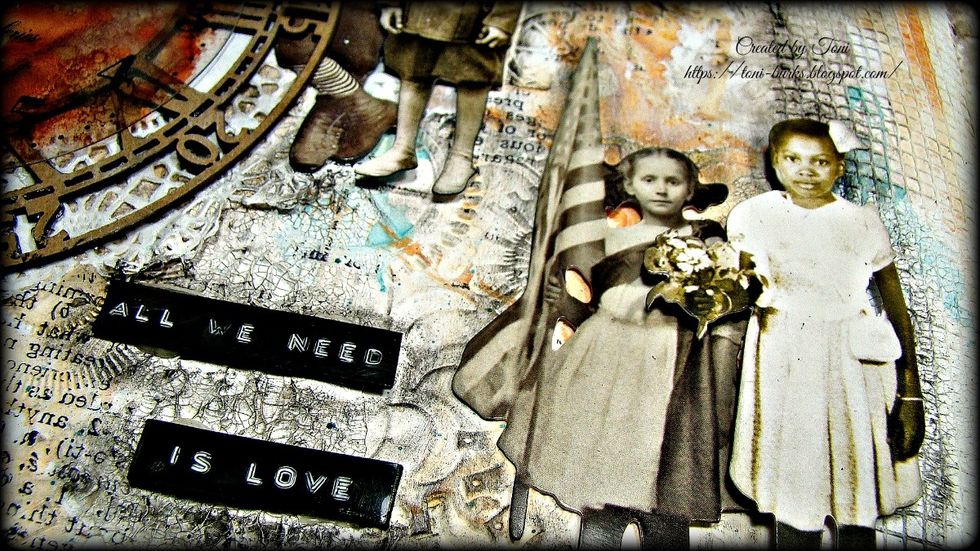 Would love for you to join in with us and create and post your art on our Facebook page https://www.facebook.com/groups/741057632686564/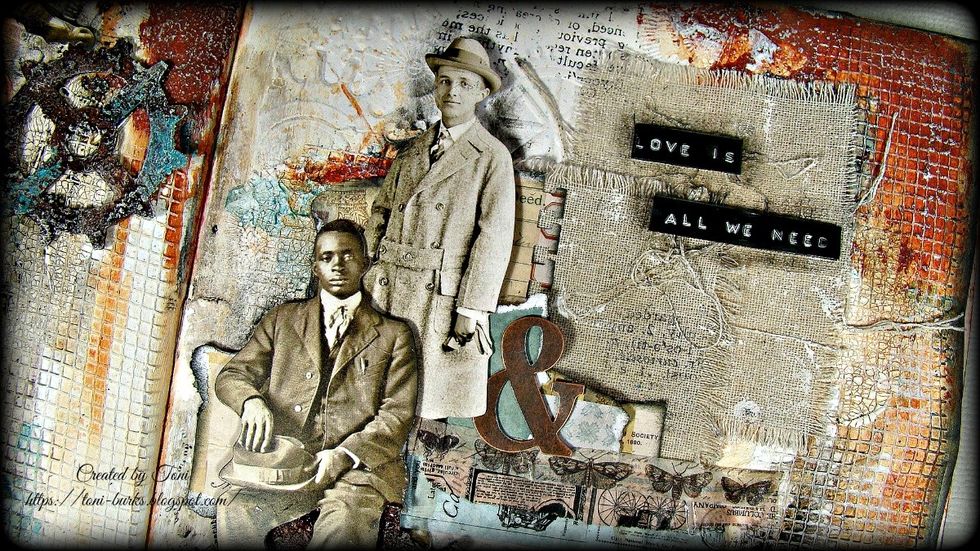 For more inspiration check out our blog http://artanthologyinc.com/blog/ and https://www.pinterest.com/artanthology/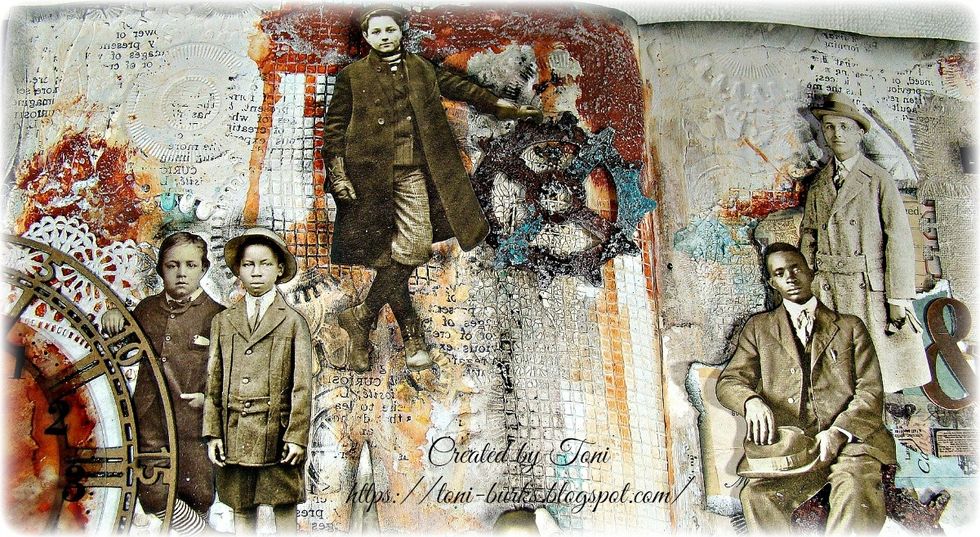 To shop for Art Anthology supplies stop by here : https://www.artanthology.net/
Patina Set -Teal & Seafoam Green
Rust Set-Truffle
Velvet - Terracotta, Tuxedo
Art Anthology
Art Anthology is a manufacturer of dimensional mediums.\n\nCome chat with us in our Facebook Group: Art Anthology Adventures in Art