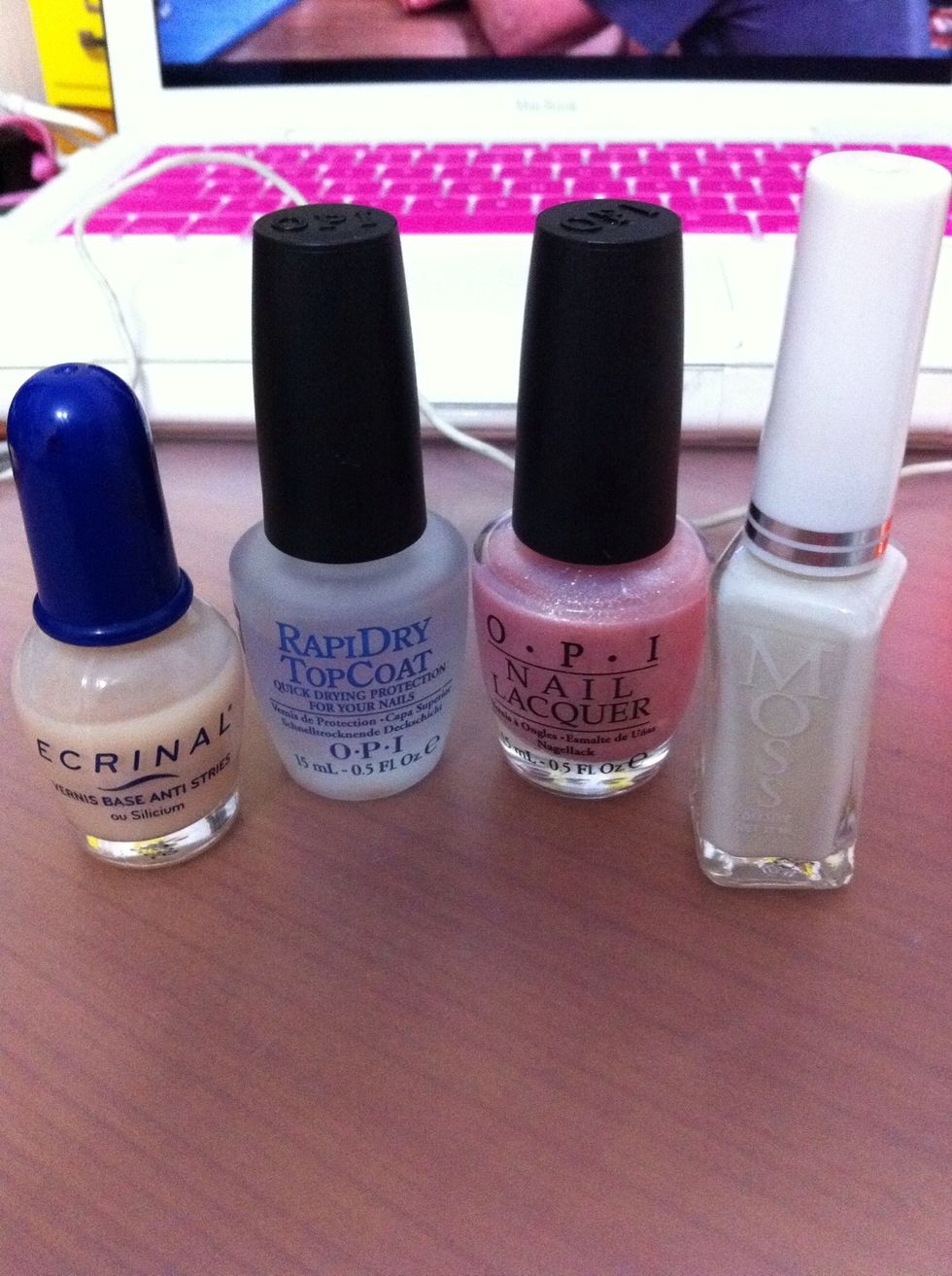 Prepare all the things u need..!
Apply base coat, 2 coats of colour..
To use tip guide strip, u have to wait till the colour coat is completely dry(abt 1 hr). Attach the tip guide strip below the tip of your nail. This serves as a guide when you apply the white polish.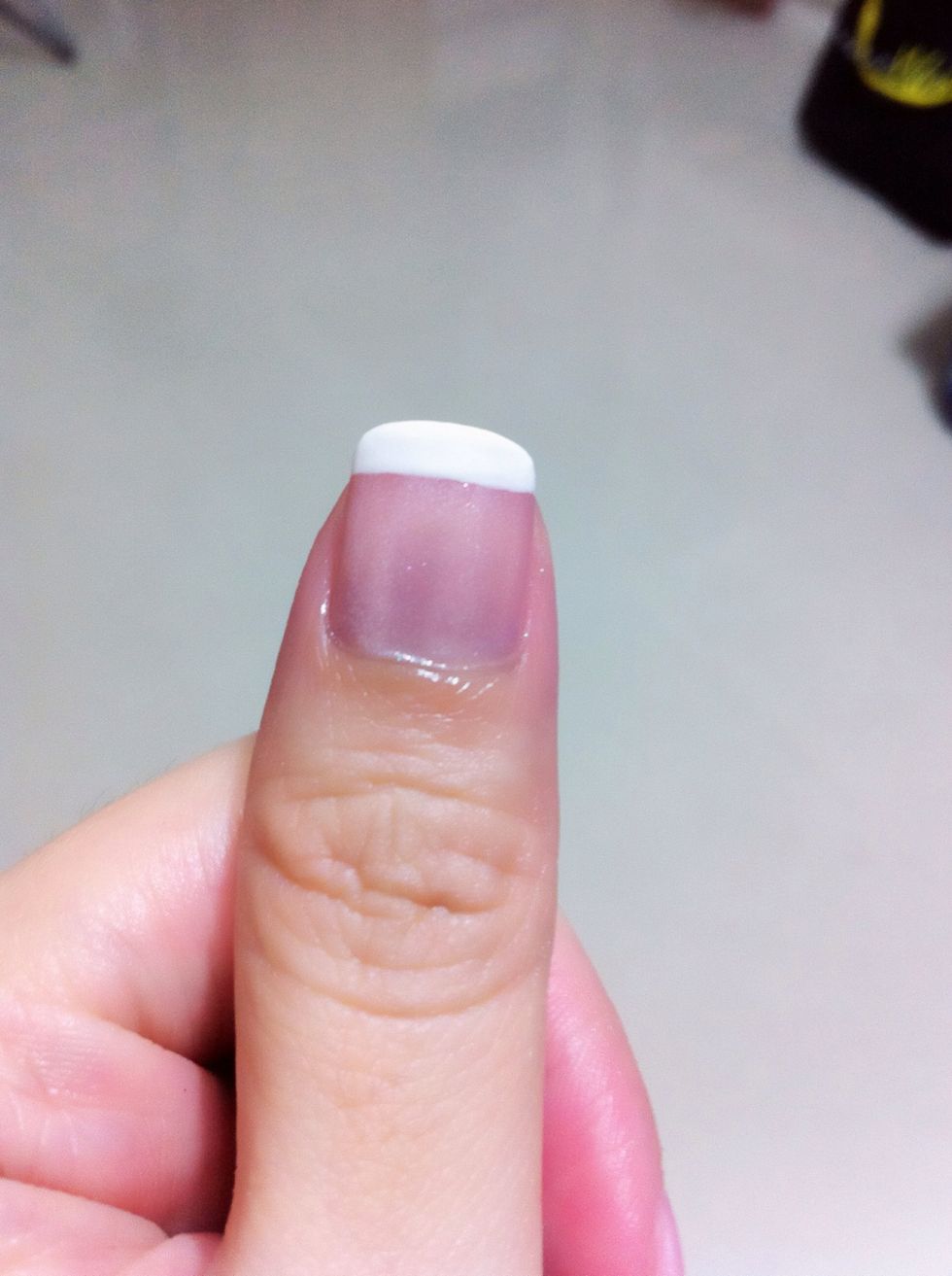 Apply two coats of white.. And then top coat.. You're done!
Enjoy!
Base coat
Base colour
White nail polish ( or any other colour u want! )
Top coat