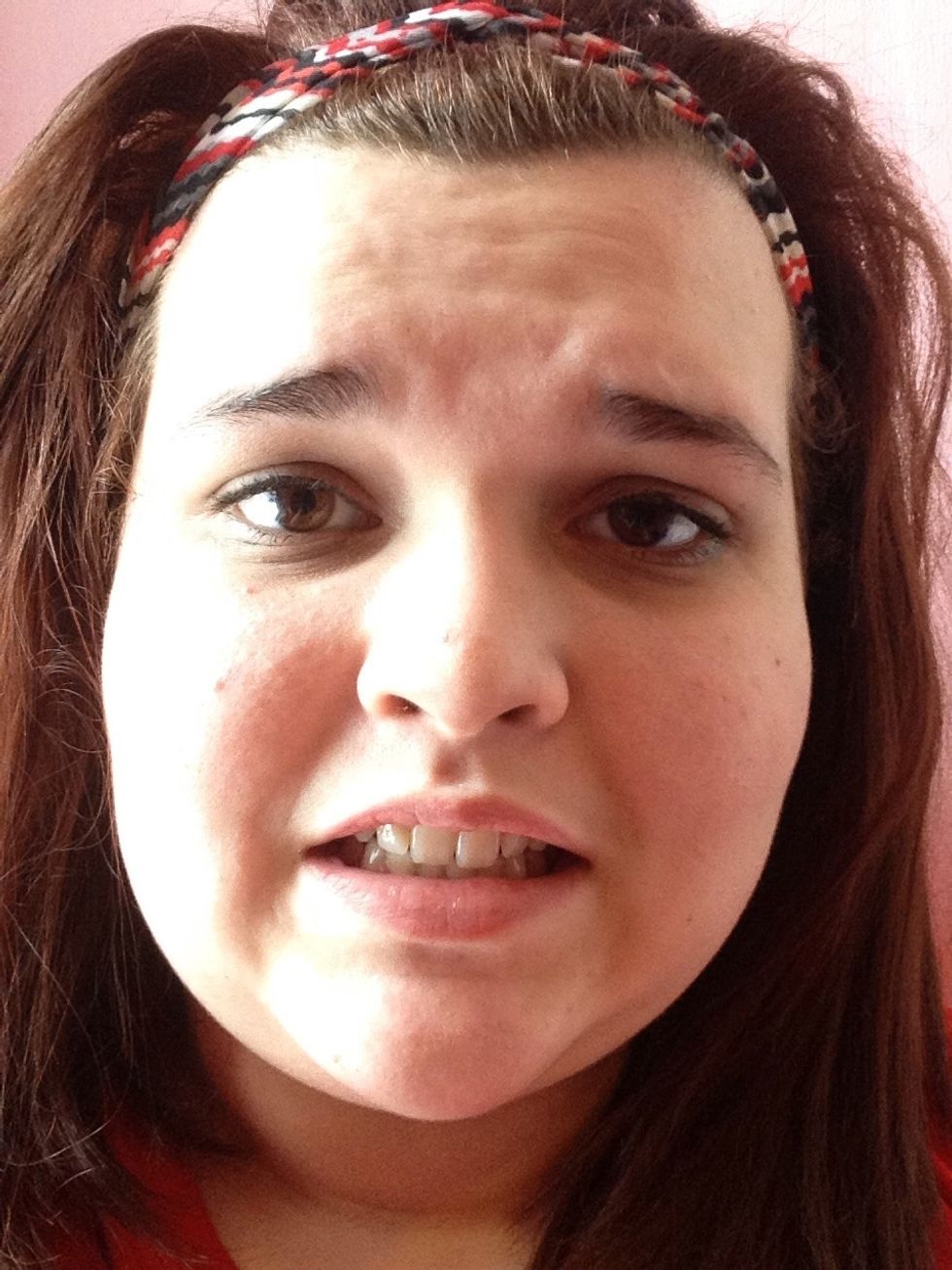 Ew, I look scary. But we can fix that!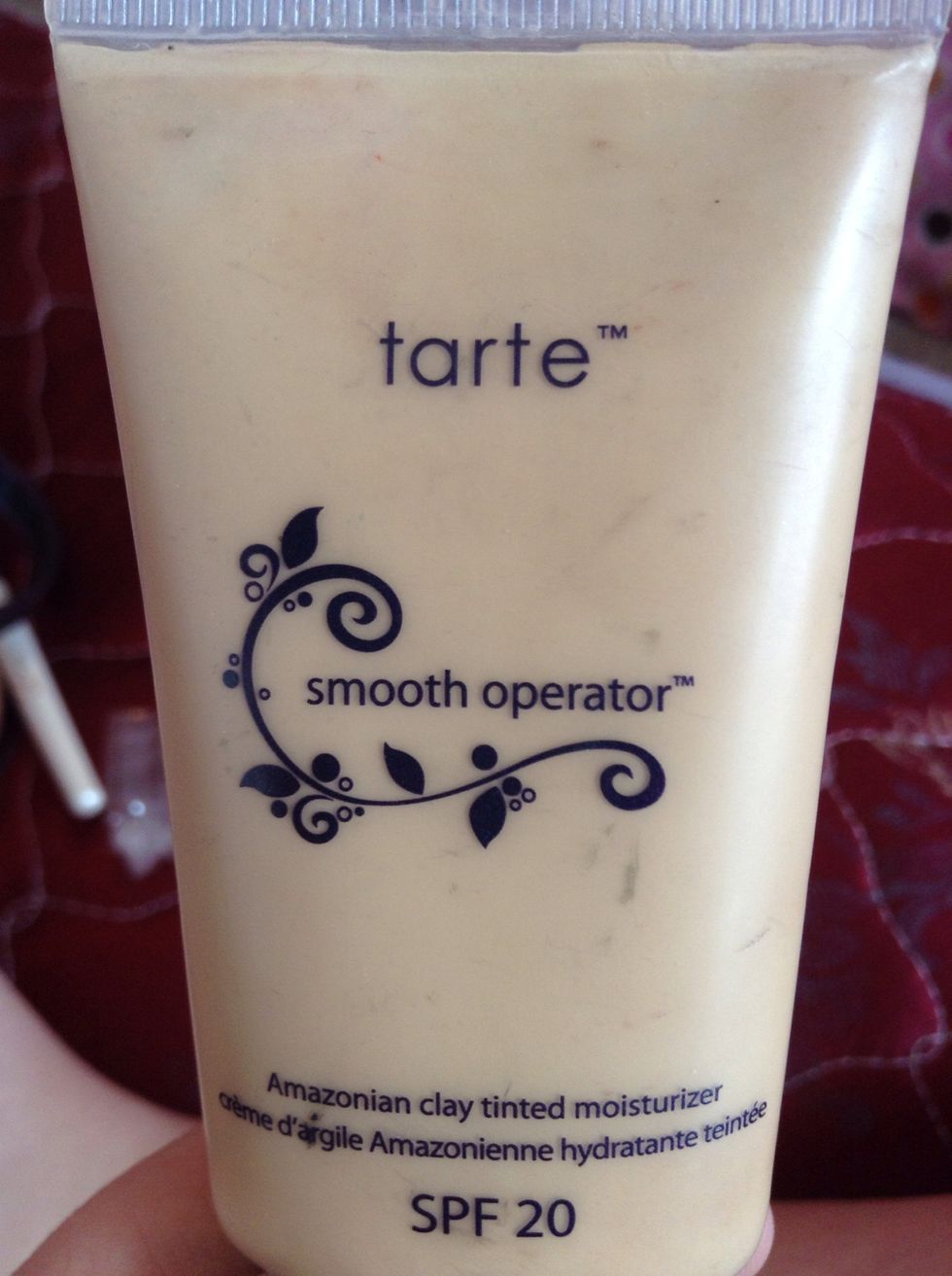 I'm using a (particularly dirty looking) tinted moisturizer, but foundation works, also.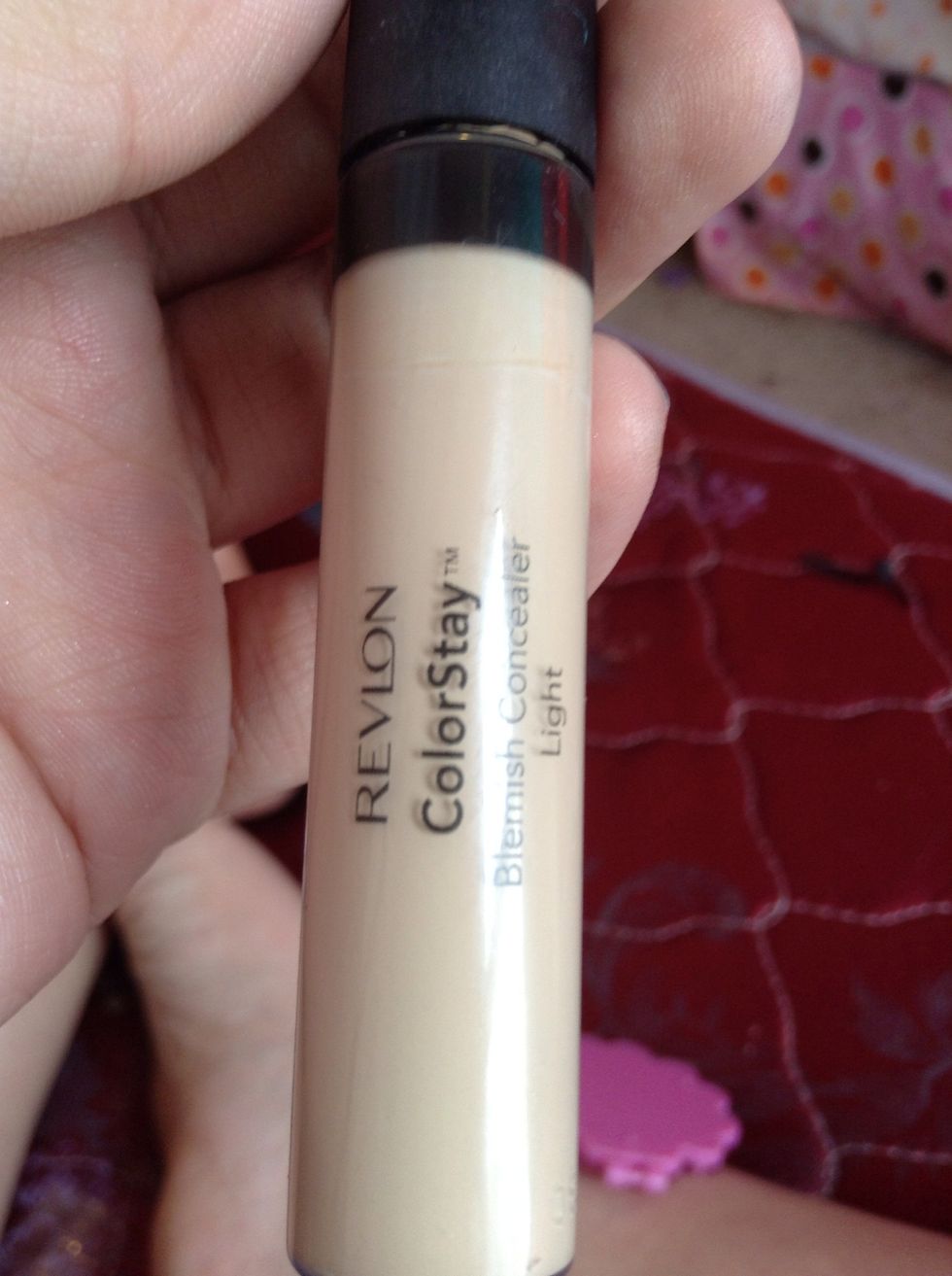 Concealer time. I like this one because it heals acne and conceals really well.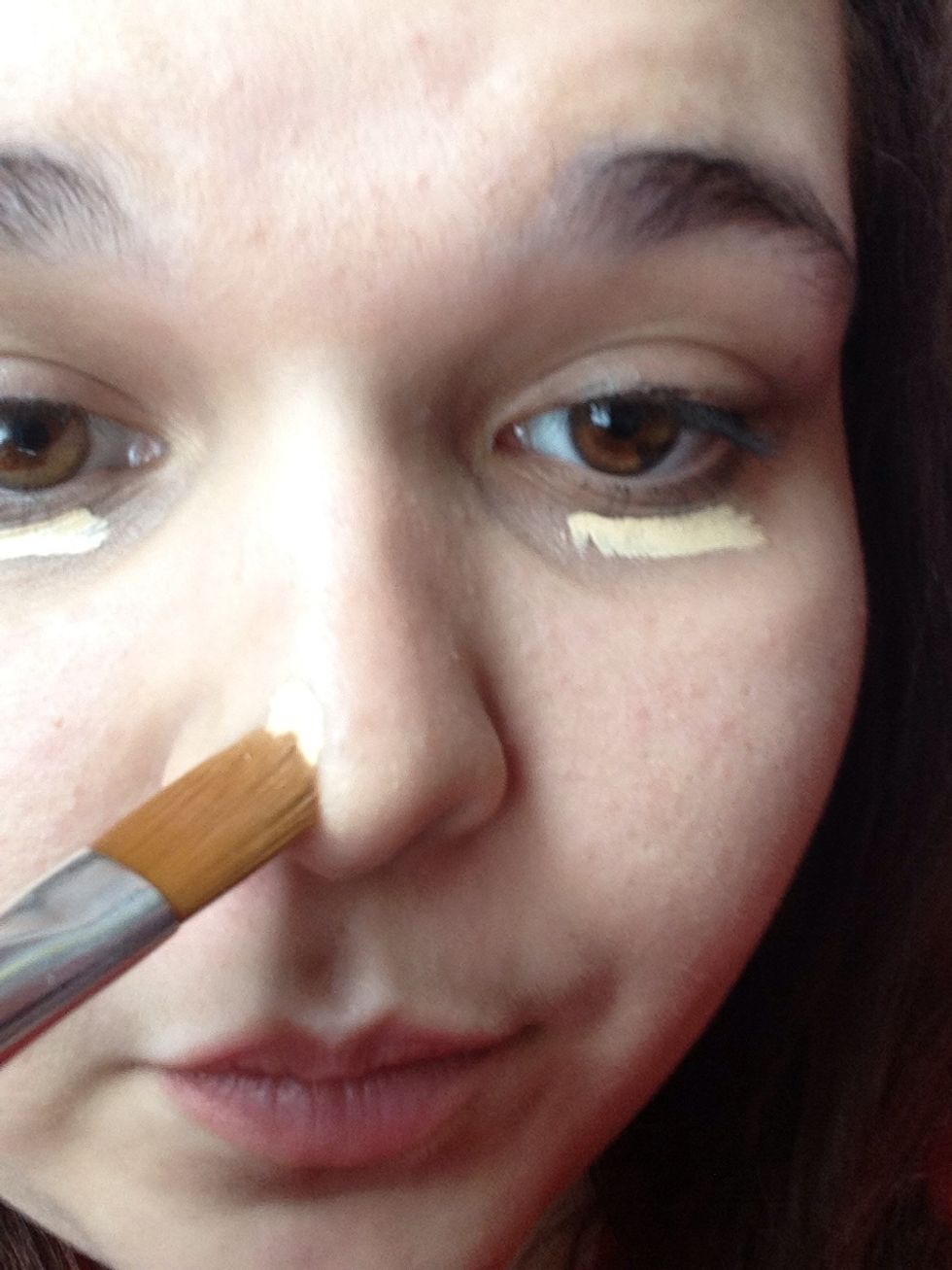 Put concealer under your eyes and on blemishes and blend with fingers or a concealer brush.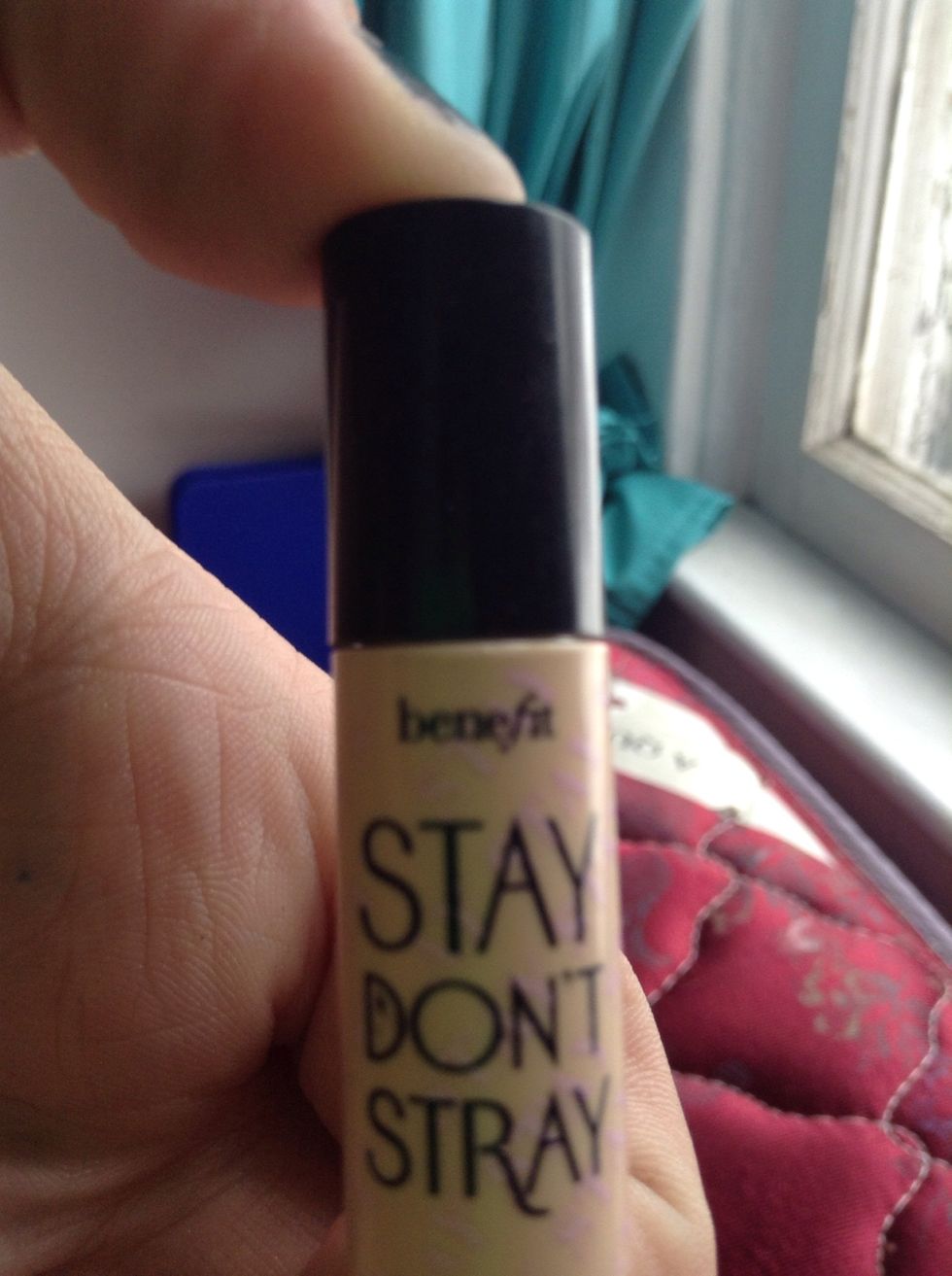 This is my favorite eye shadow primer from Benefit.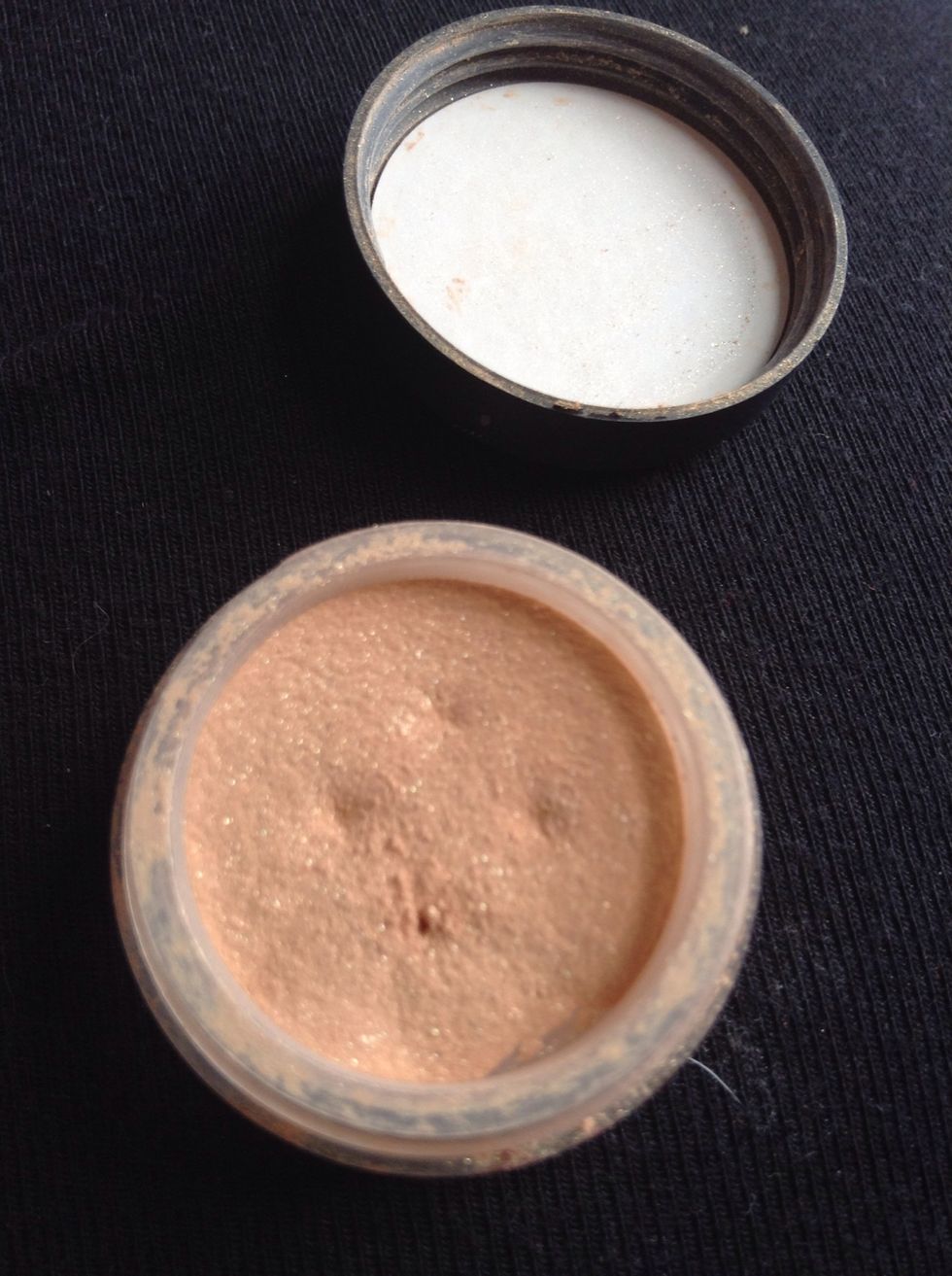 Now time for eyeshadow. Use this sparkly tan/gold all over your lid...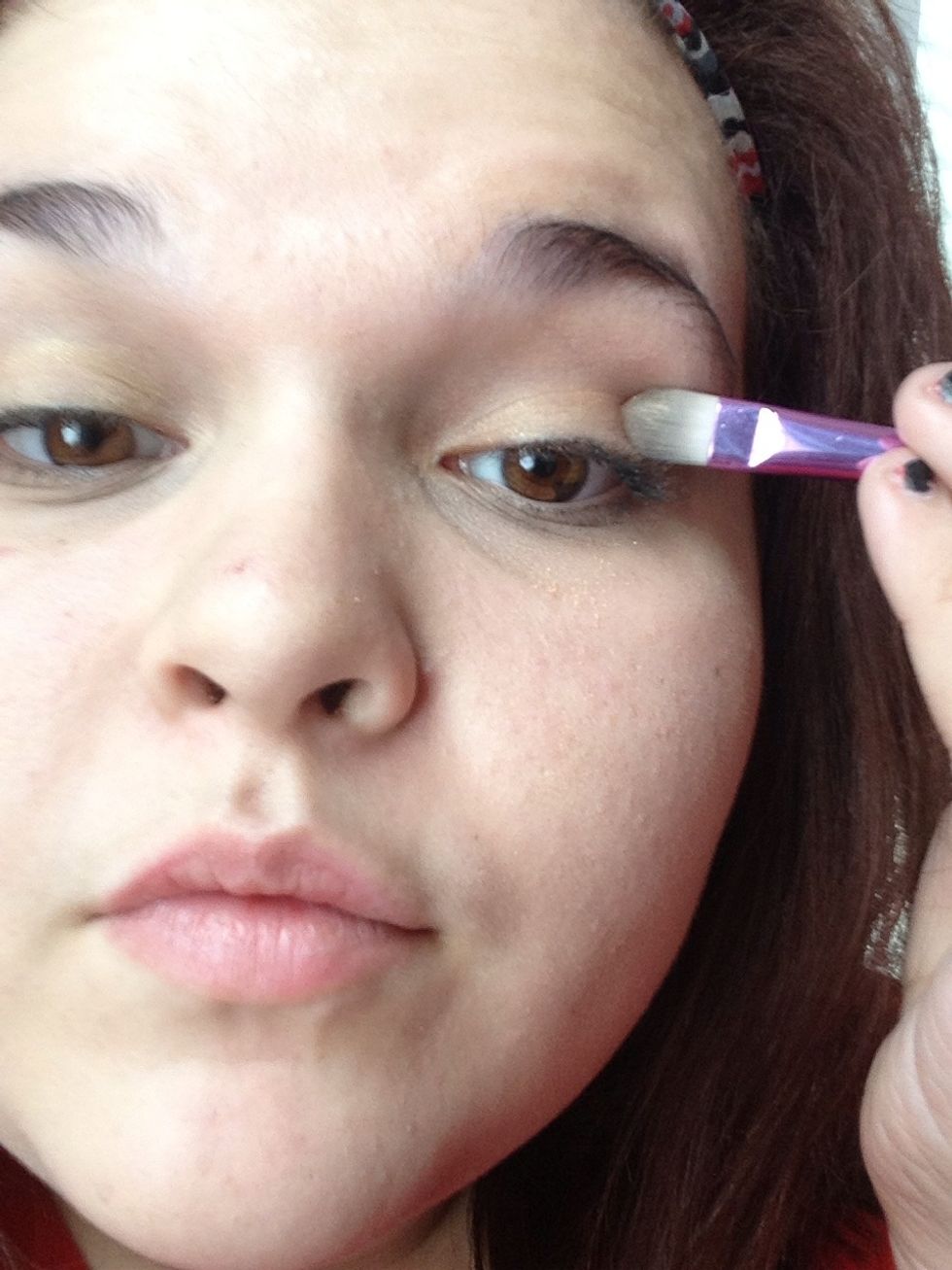 Like so.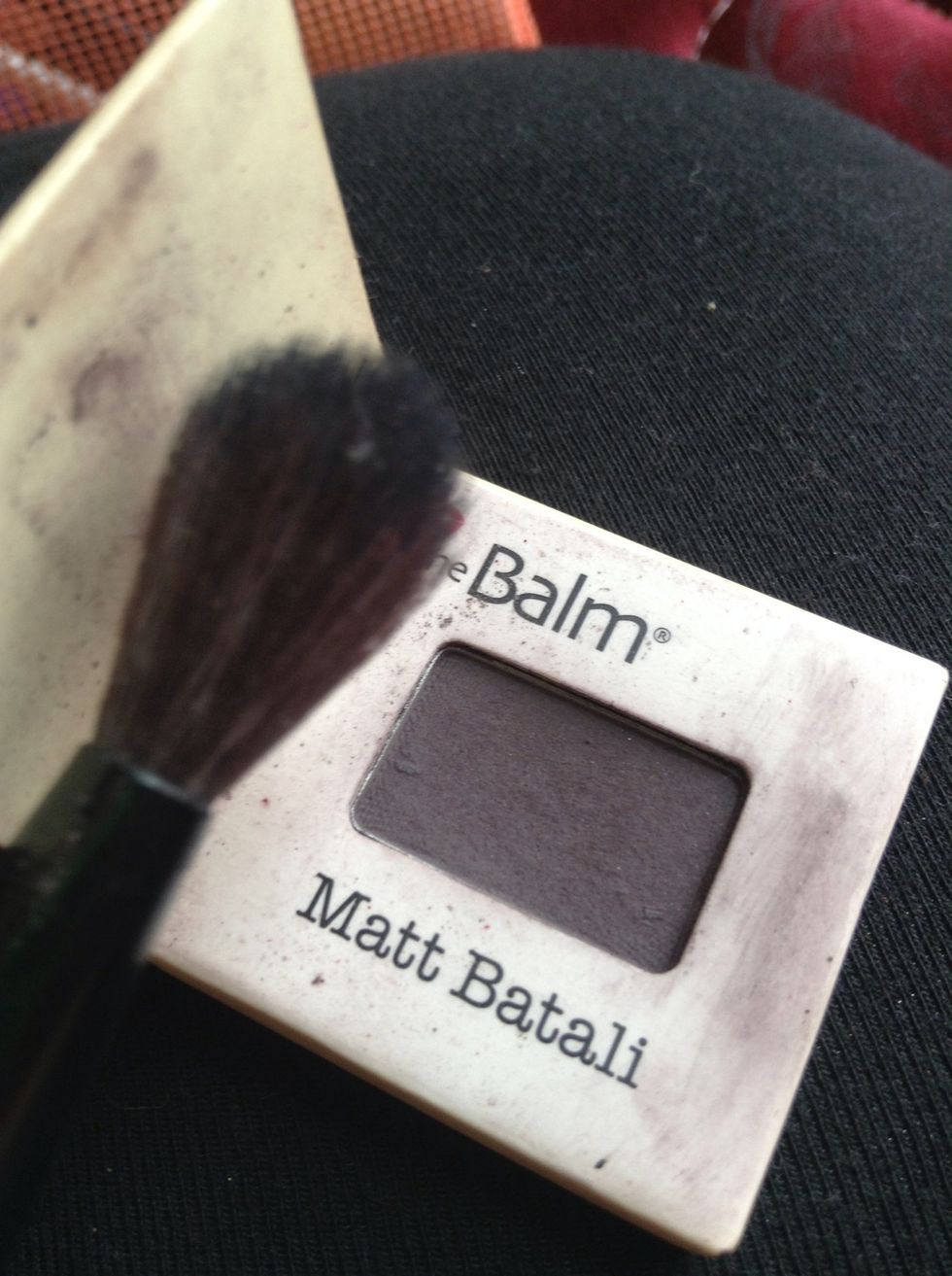 I'm using this eggplant color LIGHTLY on your crease with a crease brush. Too much can look costumey.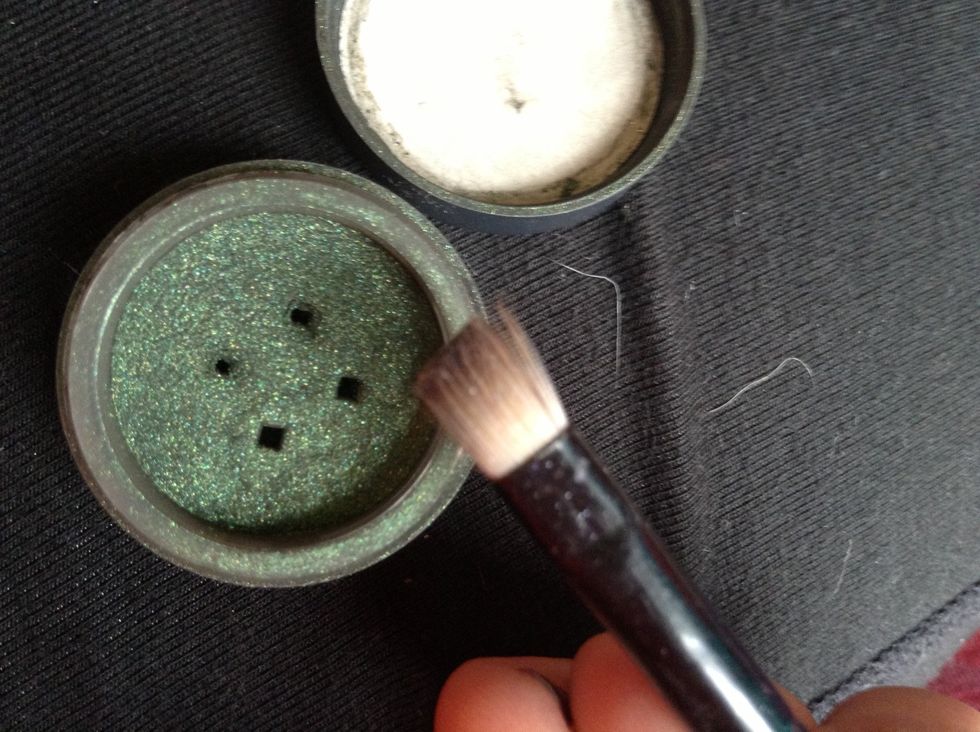 Now I'm using this lovely emerald with a slanted shadow brush in the outer half of my eye.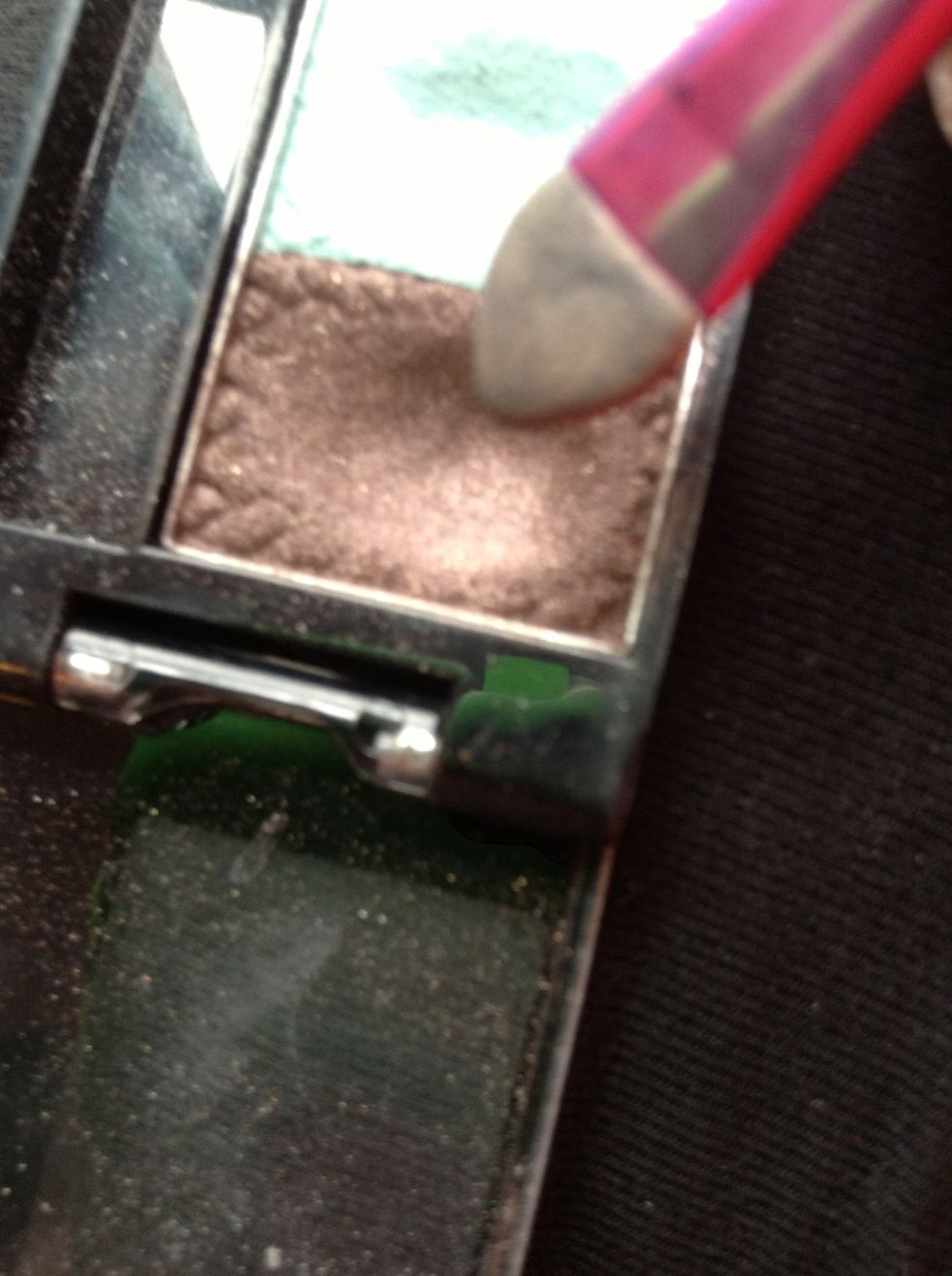 This shadow is a lot darker than it looks in the picture. It's a chocolate shimmery brown, and I'm using it on the inner half of my lid.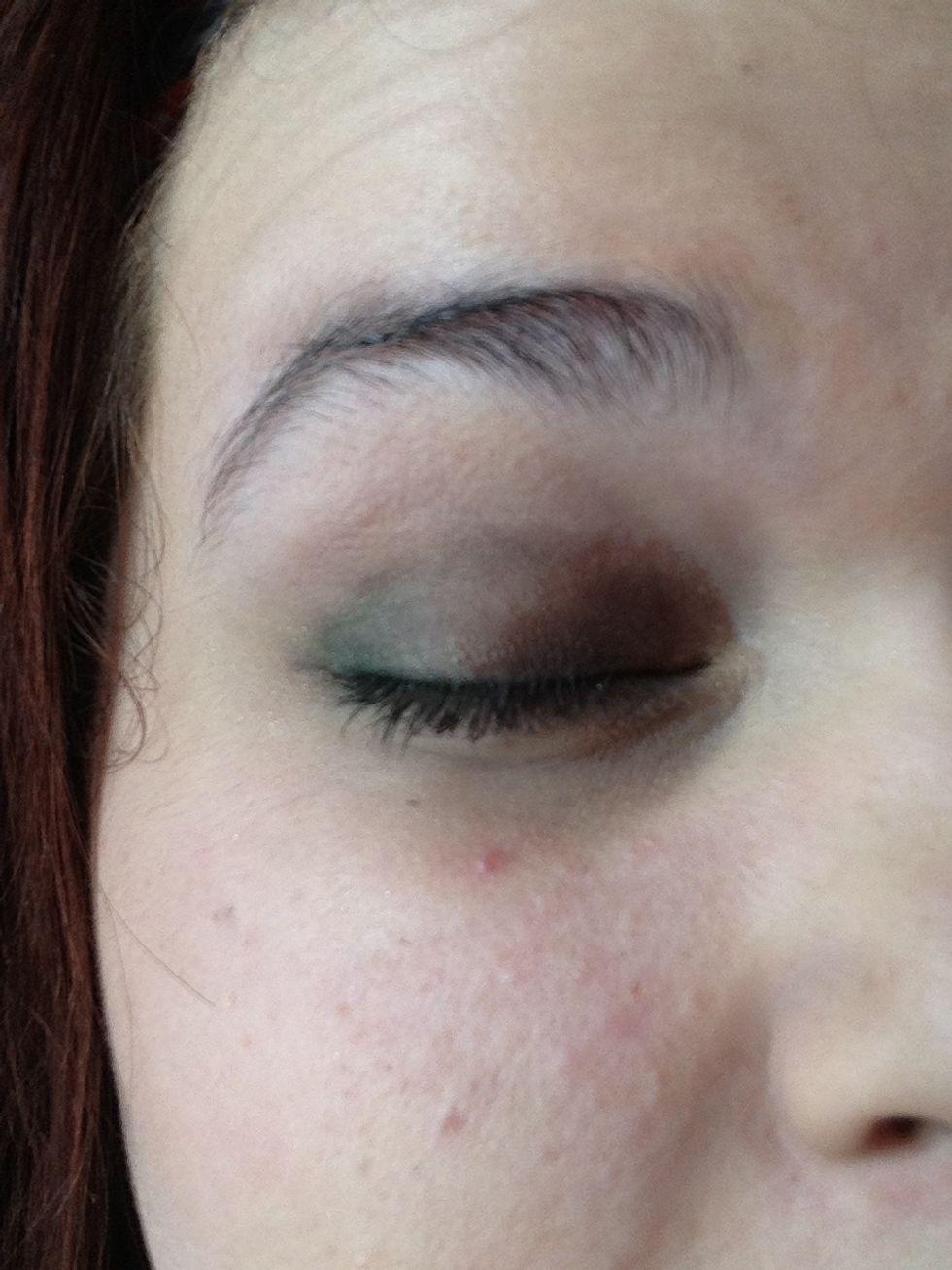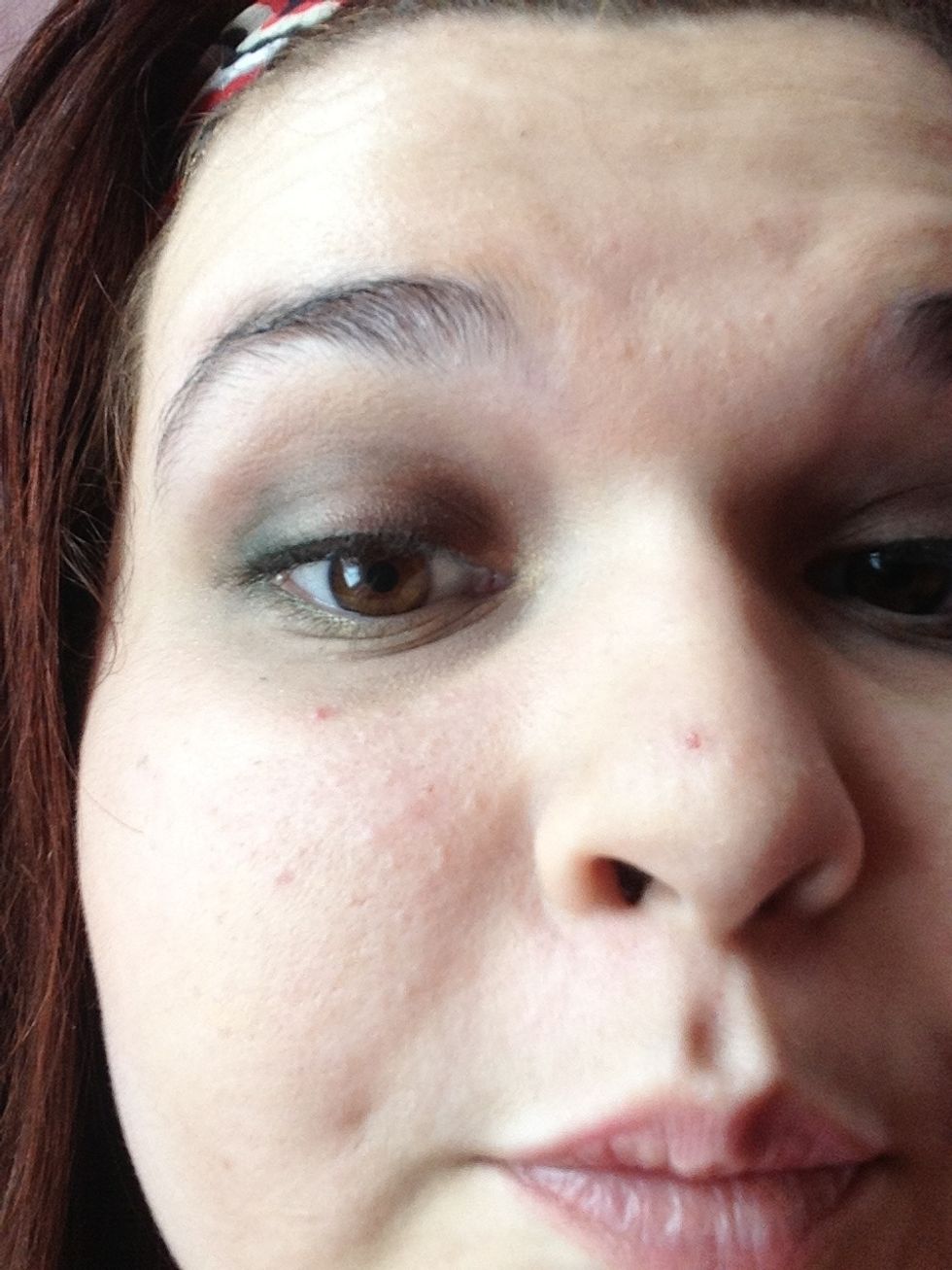 Theeeeen you blend.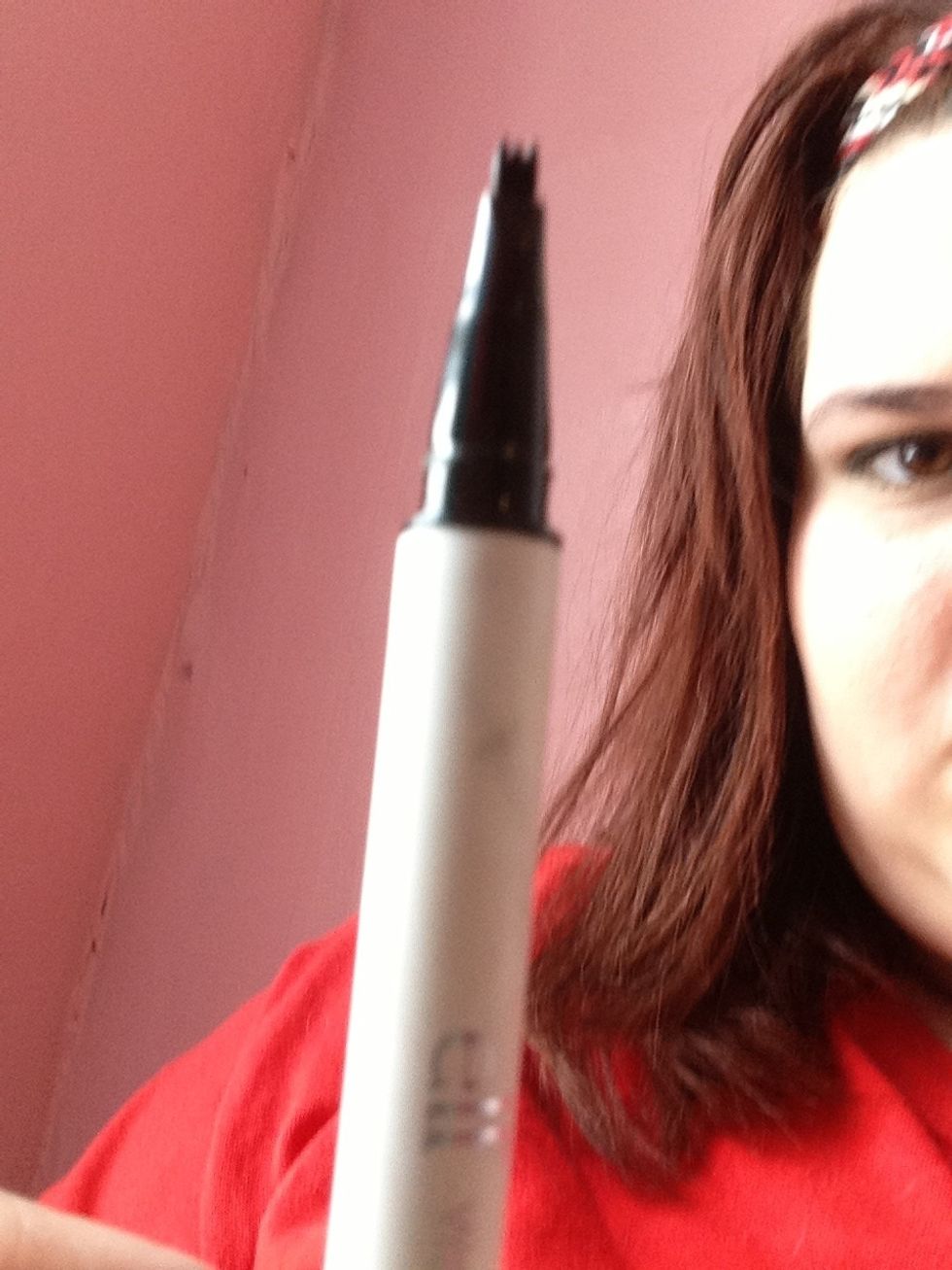 Now my liquid eyeliner pen. I prefer gel eyeliner but I have been using this one because its new.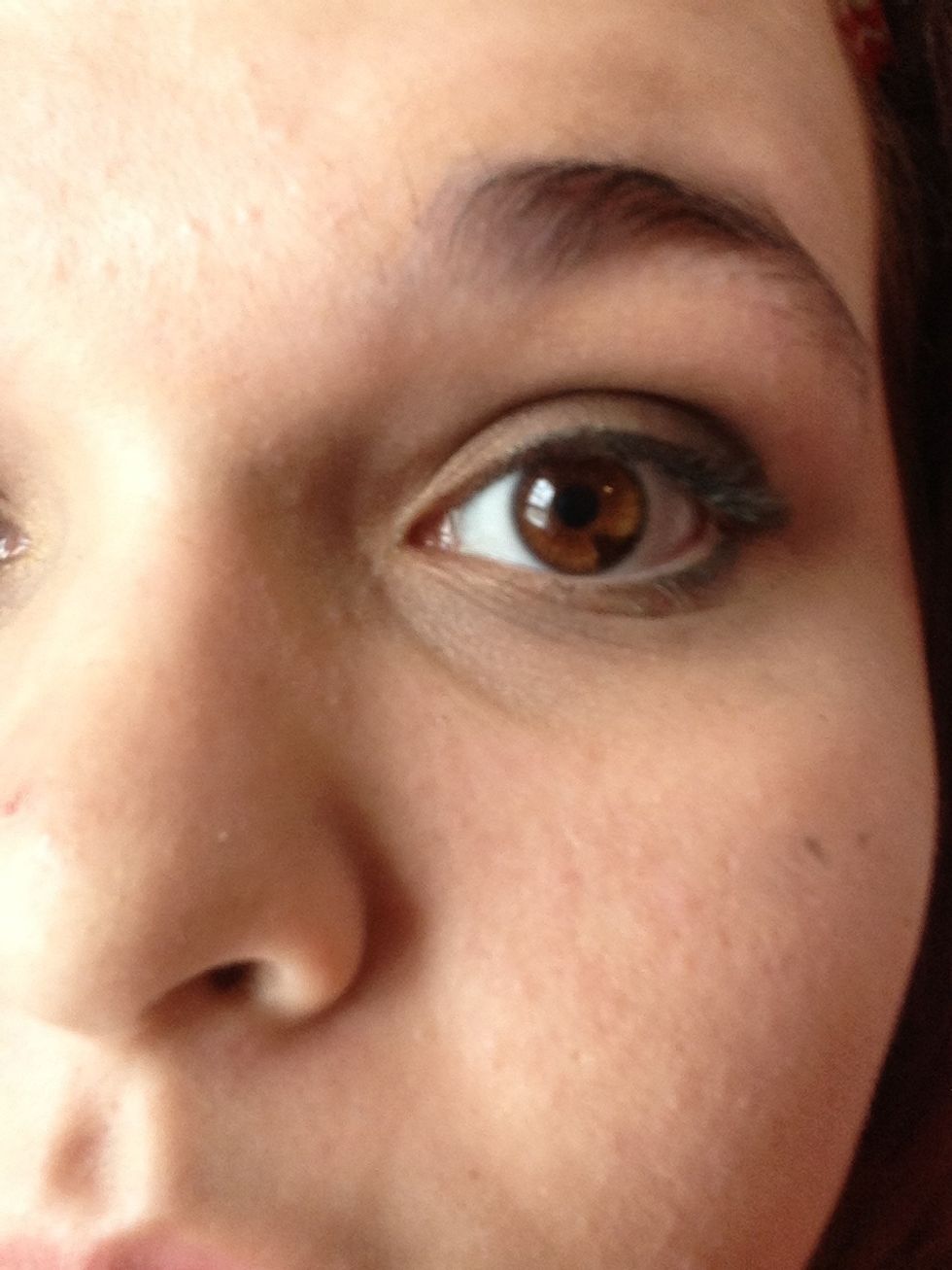 I made a really thin line on my upper lash line.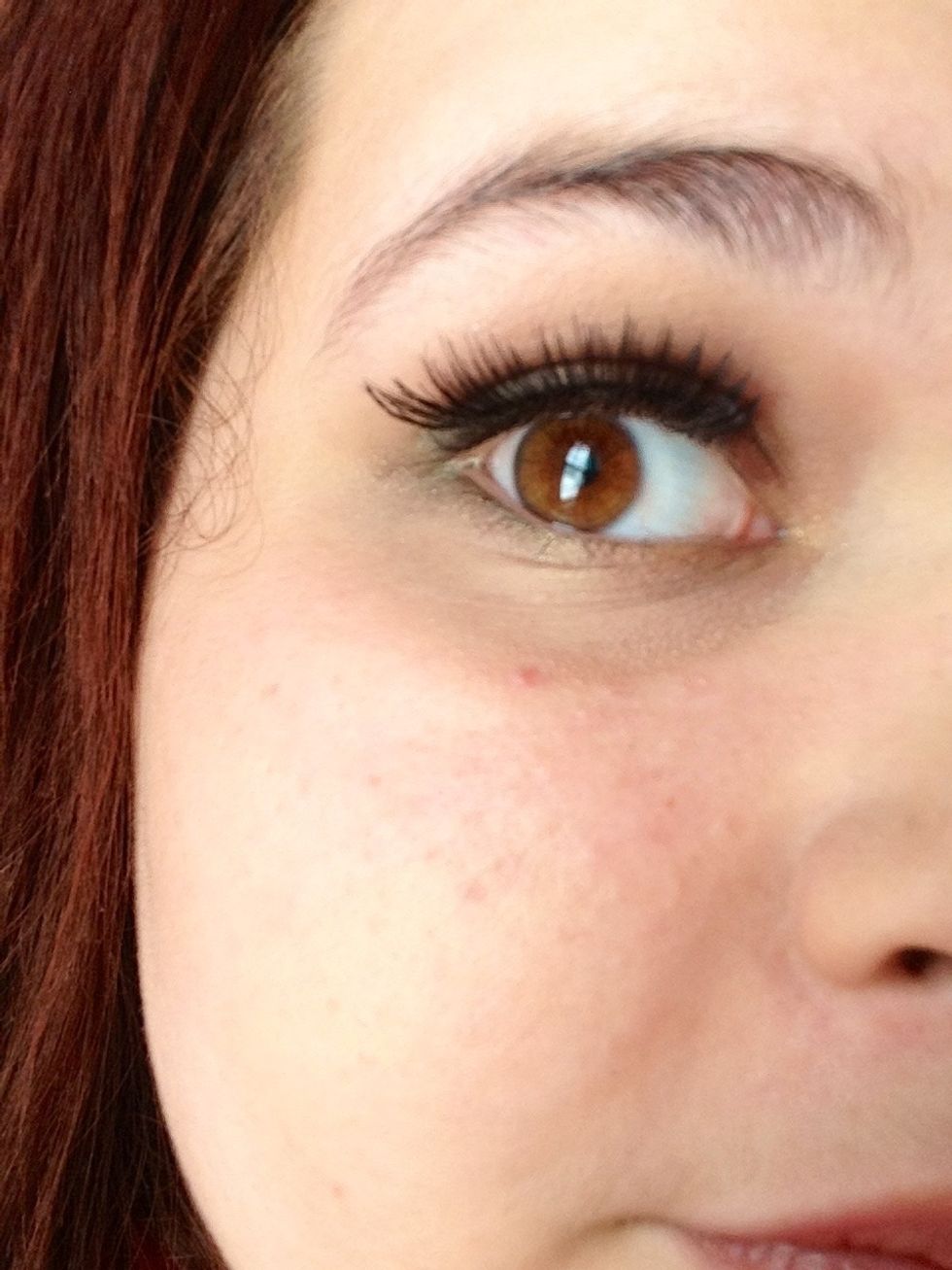 BOOM! Falsies. Why? Because I can.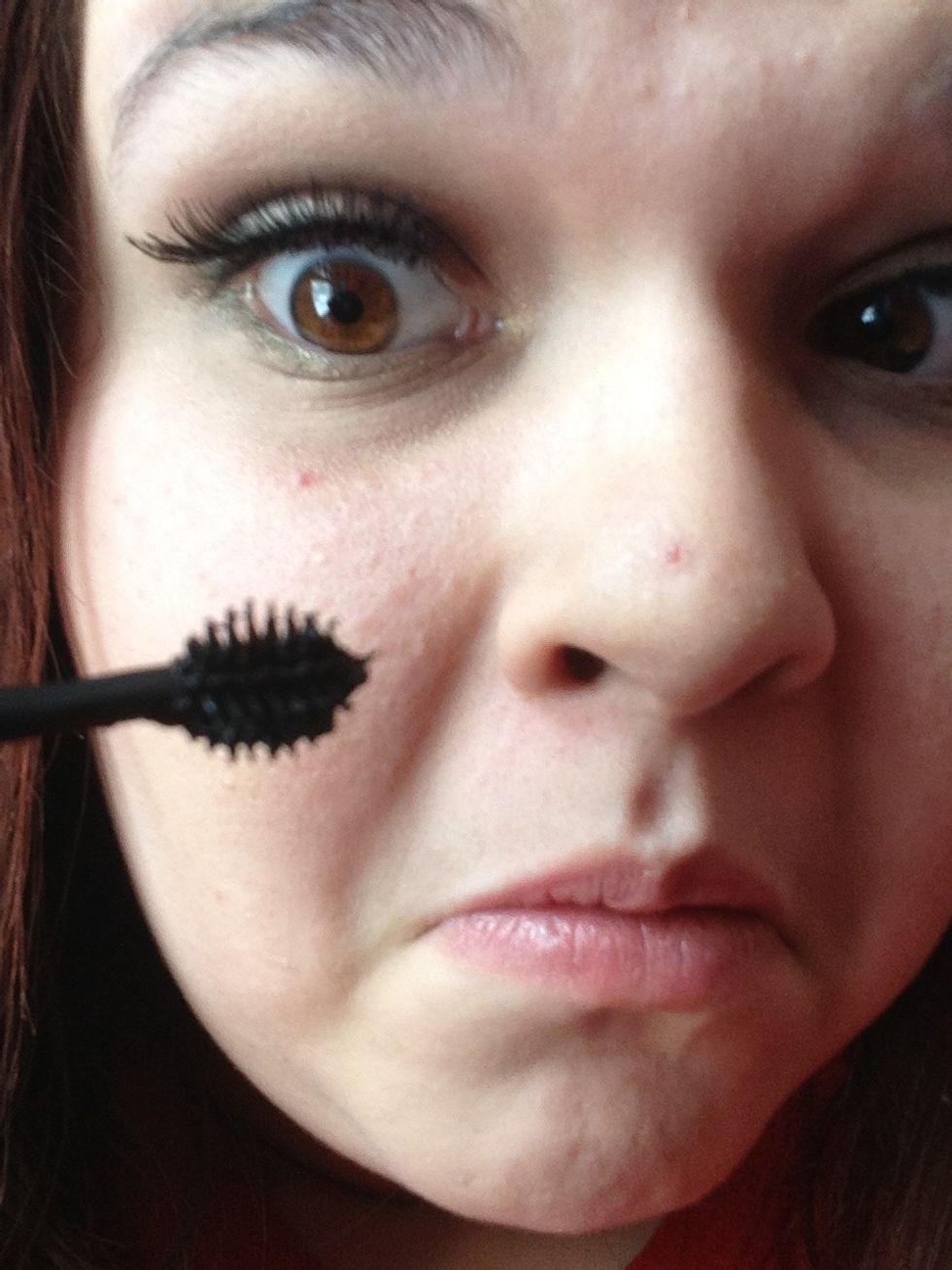 Since I'm wearing falsies, I want to use mascara on my bottom lashes. I'm using Telescopic Explosion Mascara (a.k.a., scary mascara ball of terror/death), because its really good for bottom lashes.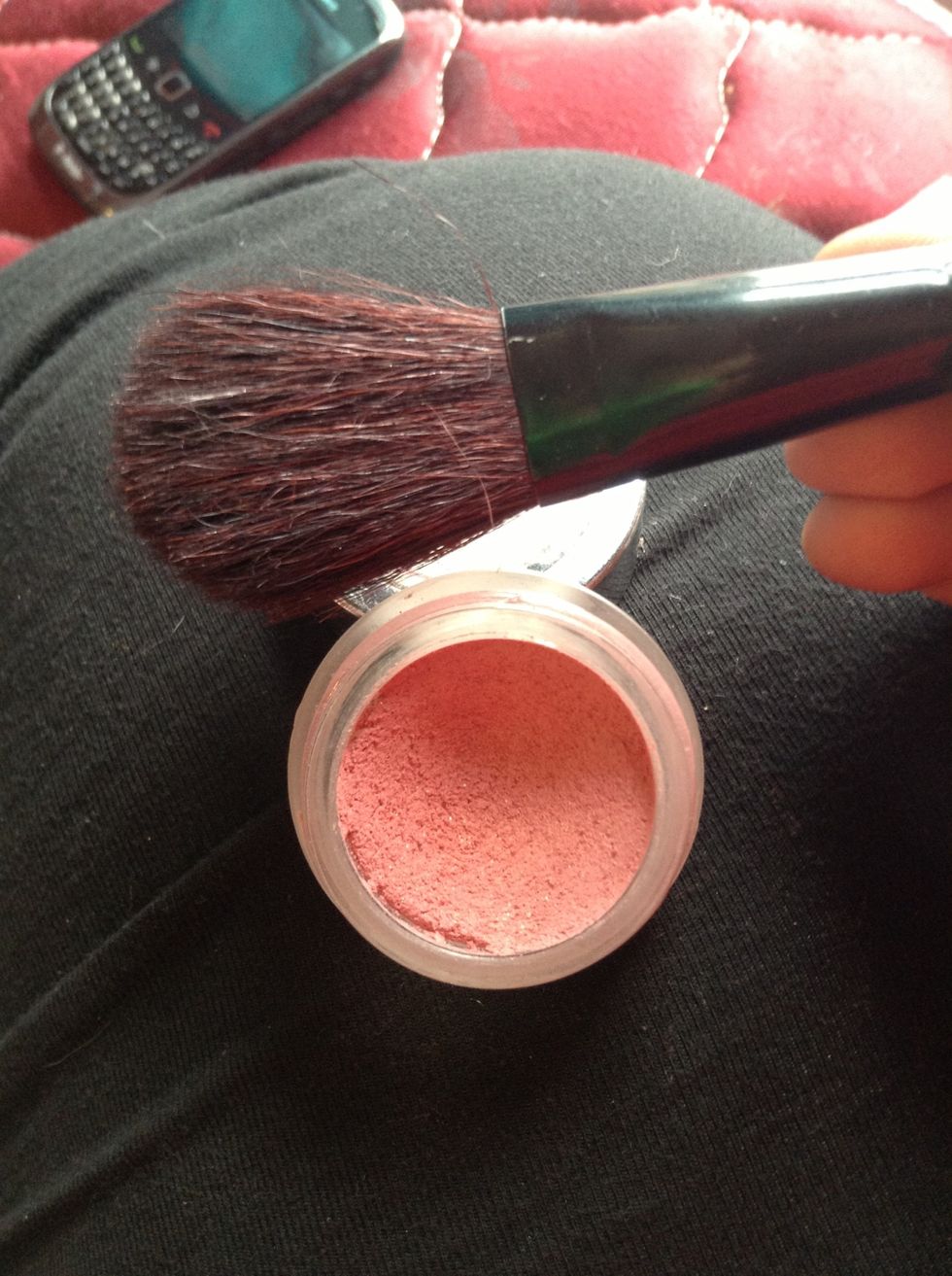 Now blush. I'm using cream blush but applying it with a blush brush, because it goes on much more evenly like that.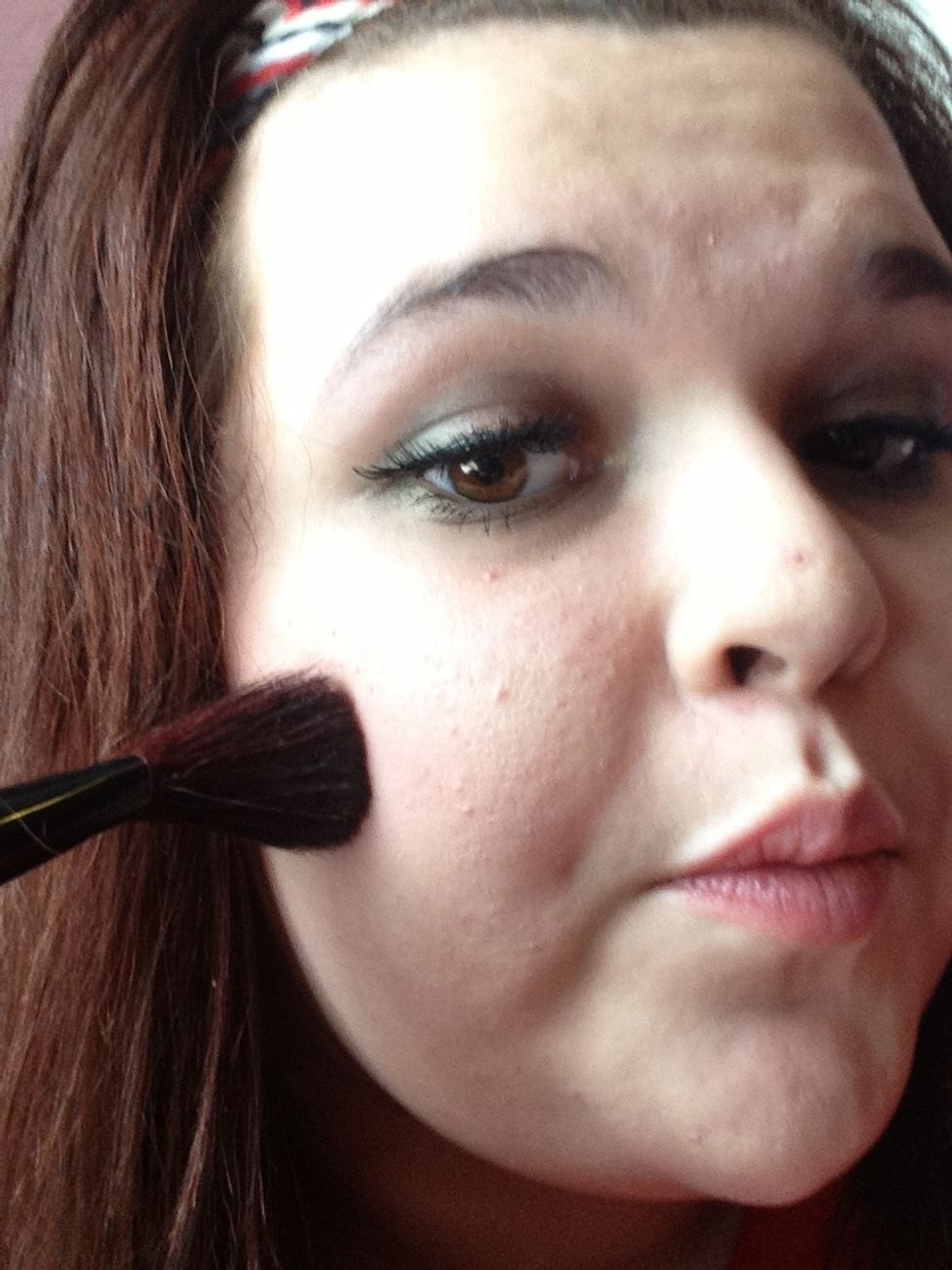 You can't see it because my camera sucks, but it's there.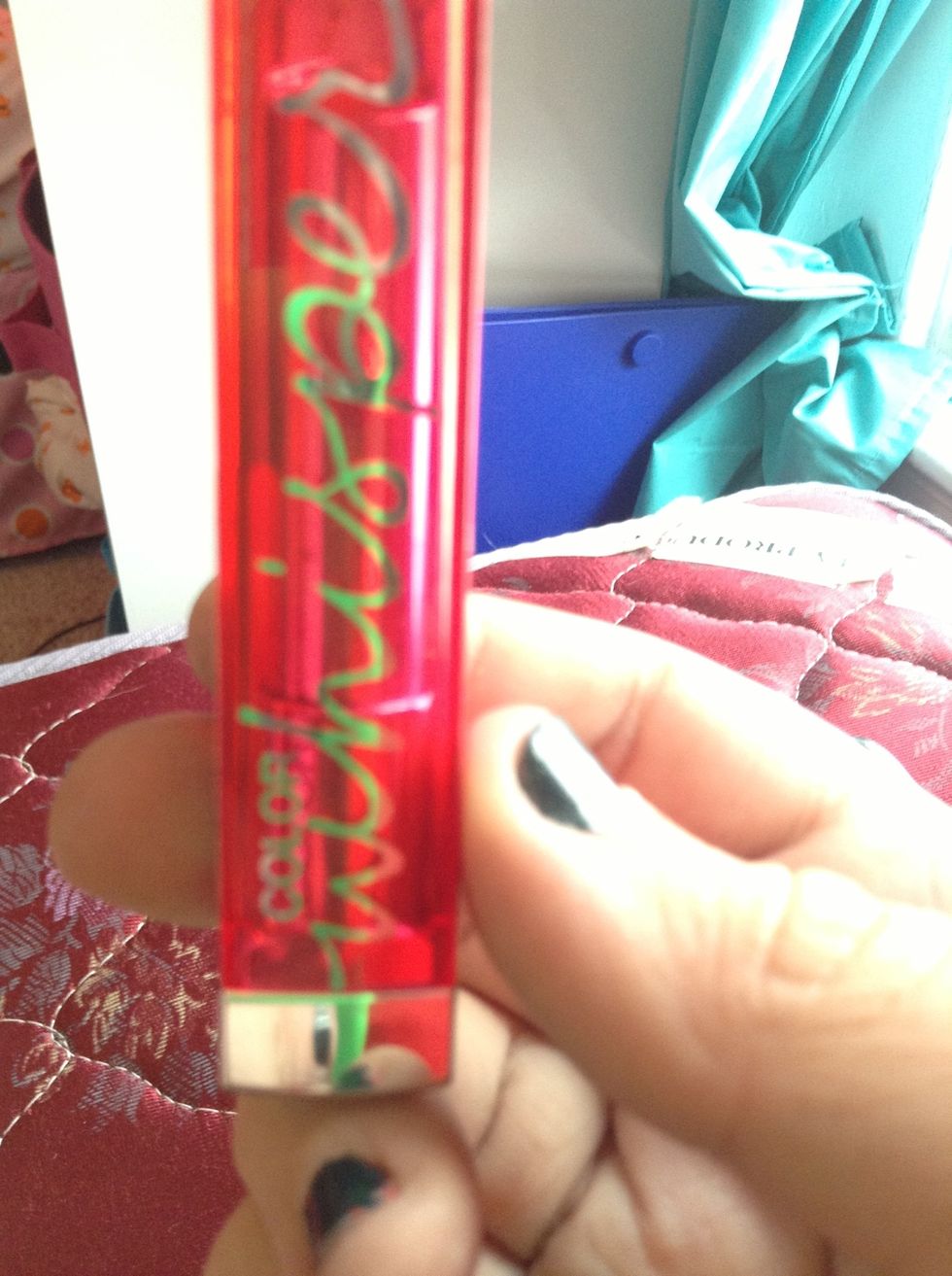 After some quick lip balm, I am using my color balm in "Who Wore It Red-der" and I love it.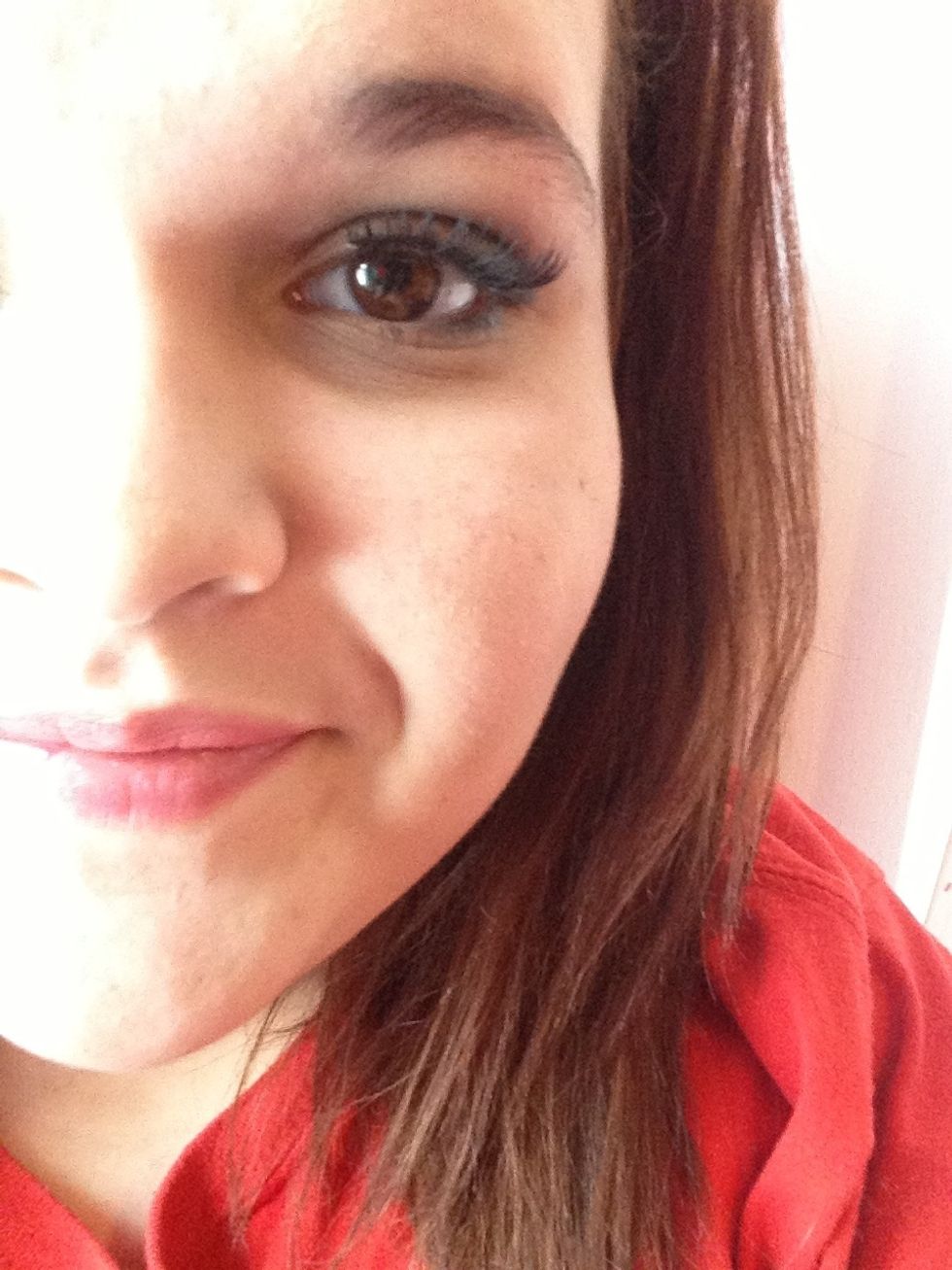 I have eyes! Yay!
Thanks so much for reading!!! If you liked my guide, follow me, because I will post more!! If you have good guides, I will most definitely follow back:) feel free to make suggestions!!
The creator of this guide has not included tools