I work in a furniture store and hang about 100+ pieces of art in a year, this is the easiest way I've ever found.
15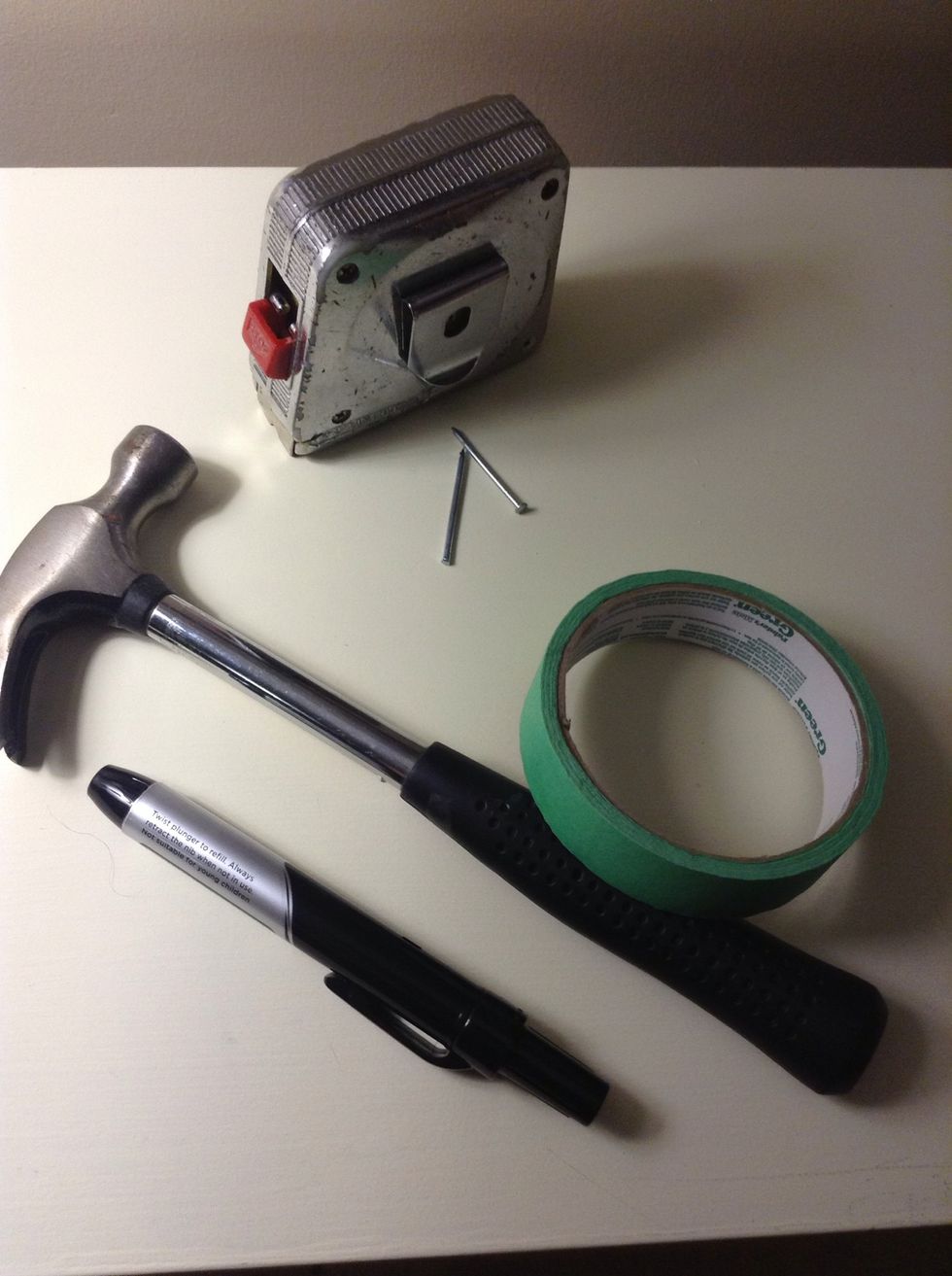 Supplies. You may need screws or even wall plugs depending on your walls and the weight of the item you're hanging. Make sure you know what you need before getting started.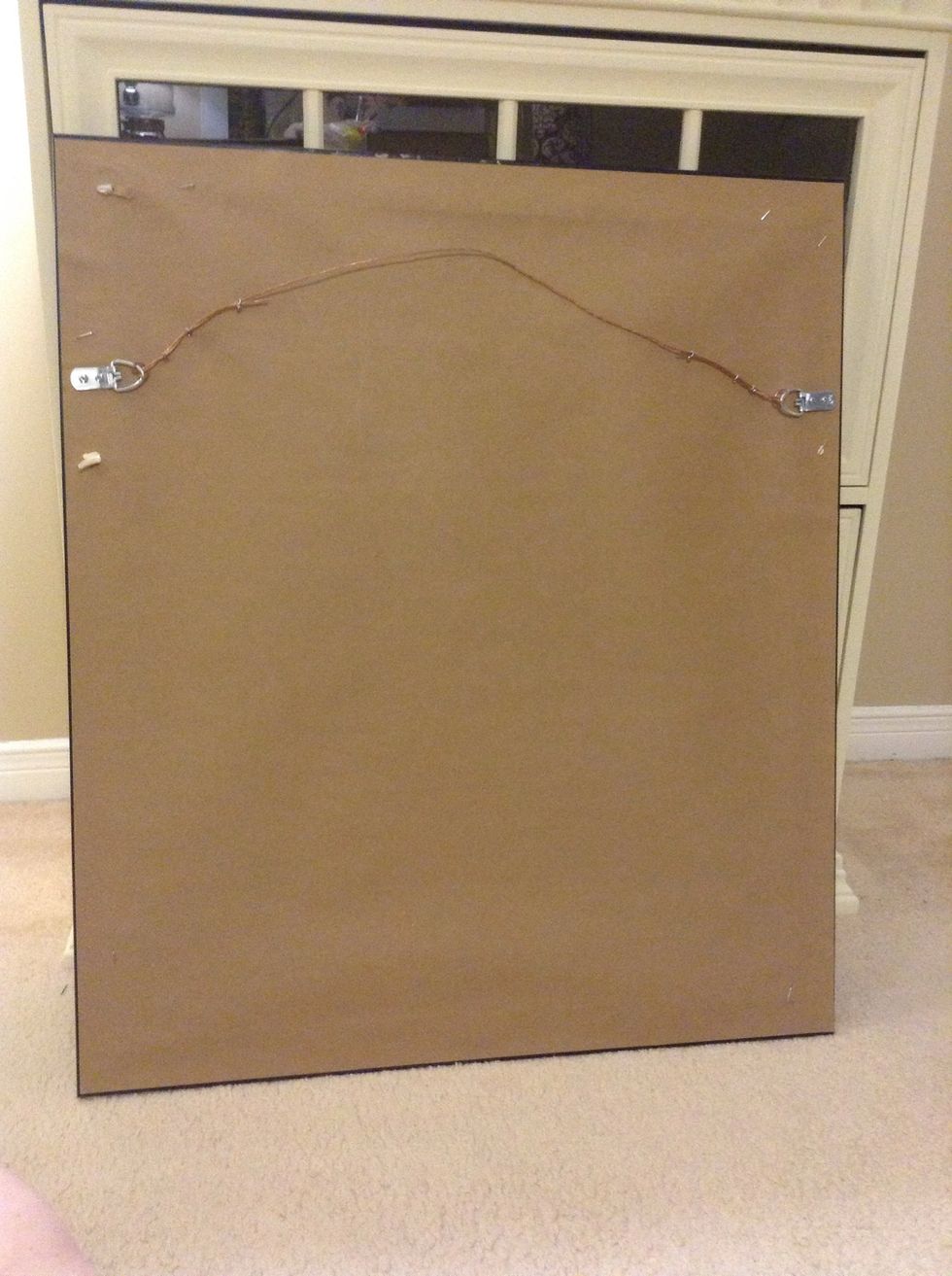 I'm hanging my art from the D-Ring style brackets on the back. Hanging anything on a wire, will eventually warp the frame away from the wall, especially in humid climates. I strongly discourage wires.
Put a length of tape across the back of the art from one D-ring to the other. Put a mark at the centre of each.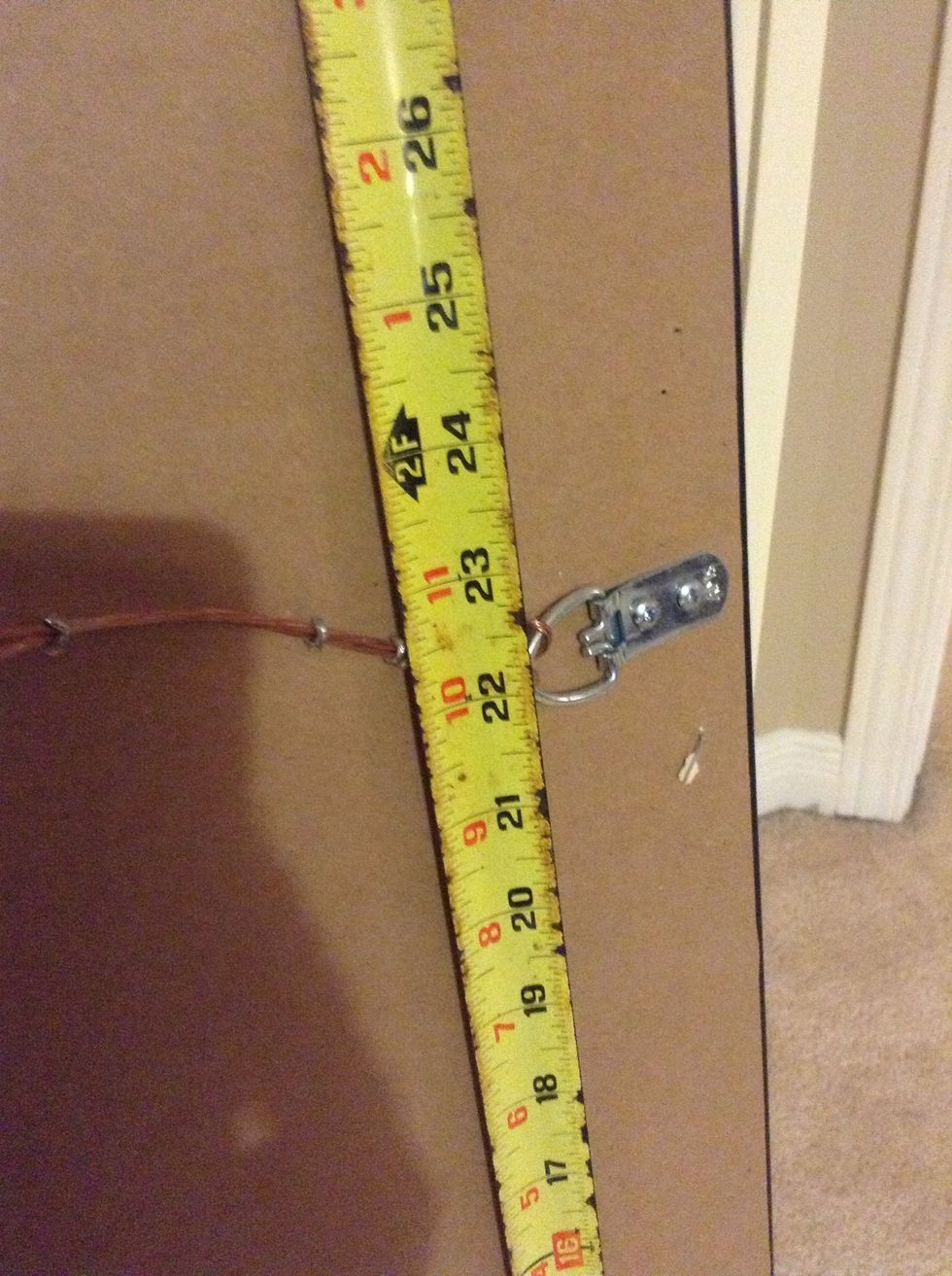 Measure distance from bottom of art to the D-ring.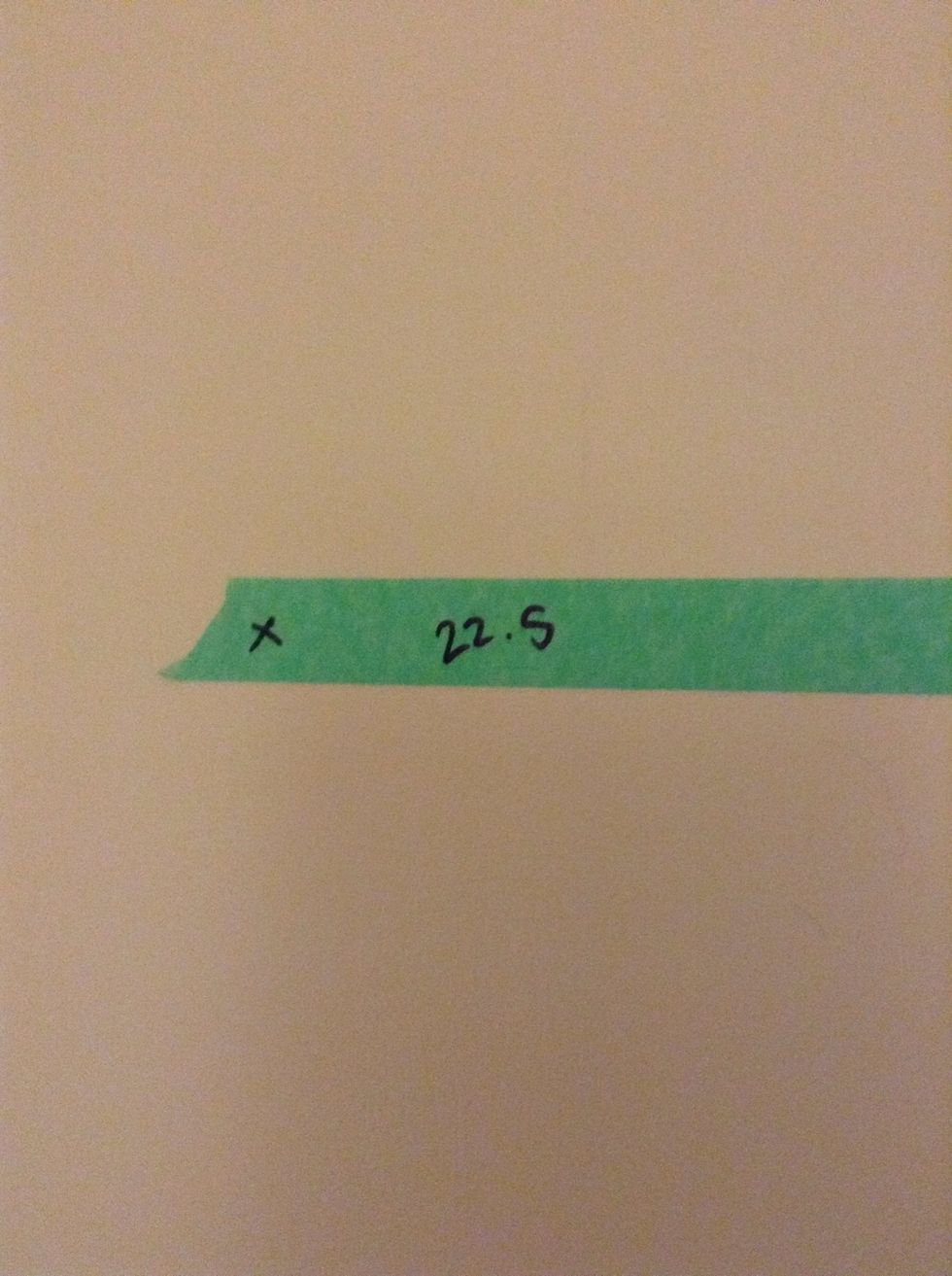 You can use your tape to remember this info. I added 8 inches to that number so the bottom of art will sit 8 inches from top of my furniture. (So 30.5 total)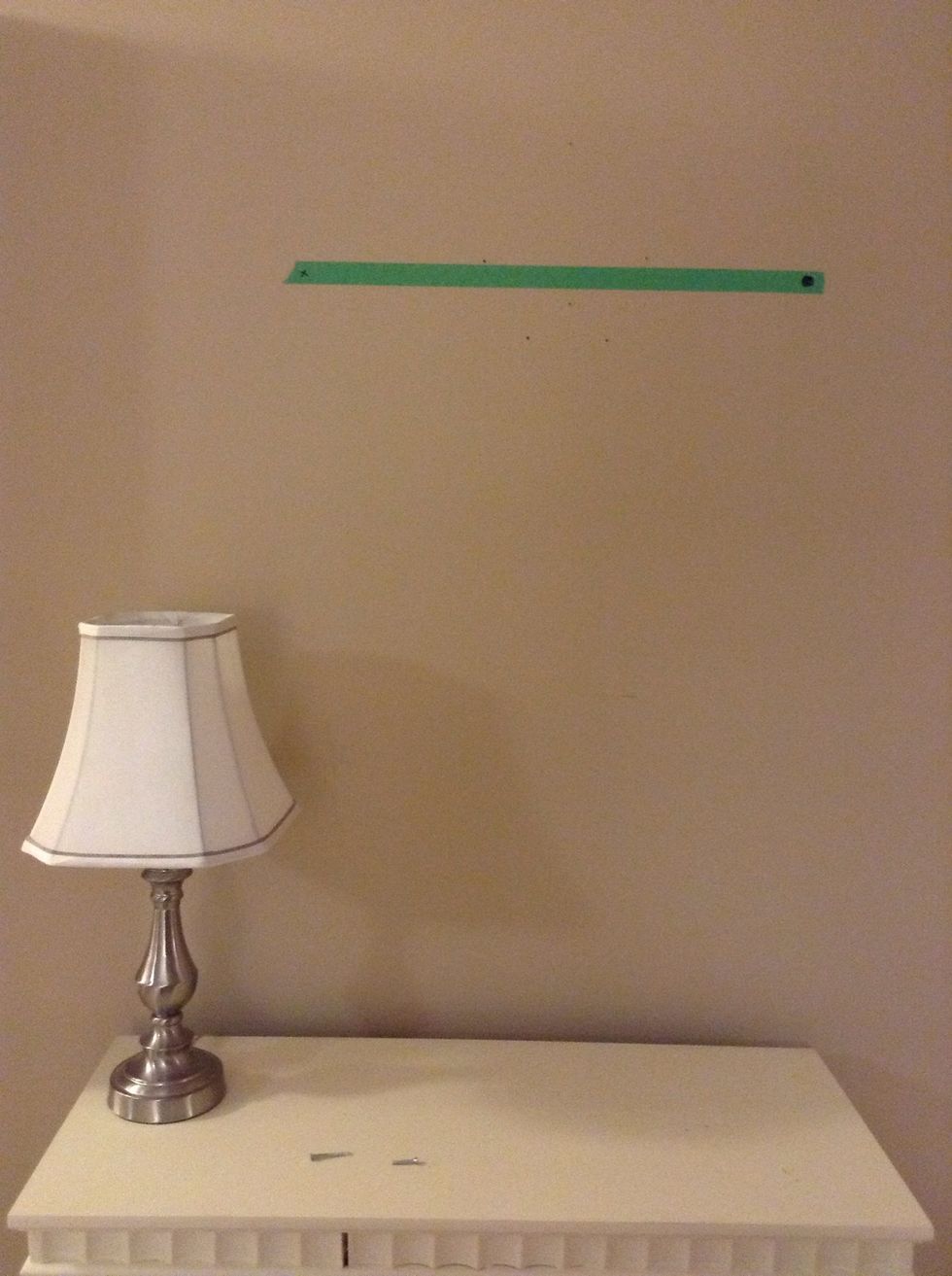 Remove the tape and place it on the wall. Measure both marks to make sure it's the right height from your furniture and again from the floor to make sure it's level. Adjust as necessary.
Once you've double checked your height and that your marks are level, nail away!
All done! I even left the painter's tape on the wall, if I move the picture, I've got half the work done. 😃
1.0 Hammer or Screwdriver
2.0 Nails or Screws
Tape (preferably masking or painter's)
1.0 Measuring Tape
1.0 Marker or Pen
2.0 Wall Plugs (optional)
2.0 D-Rings if your art doesn't come with it