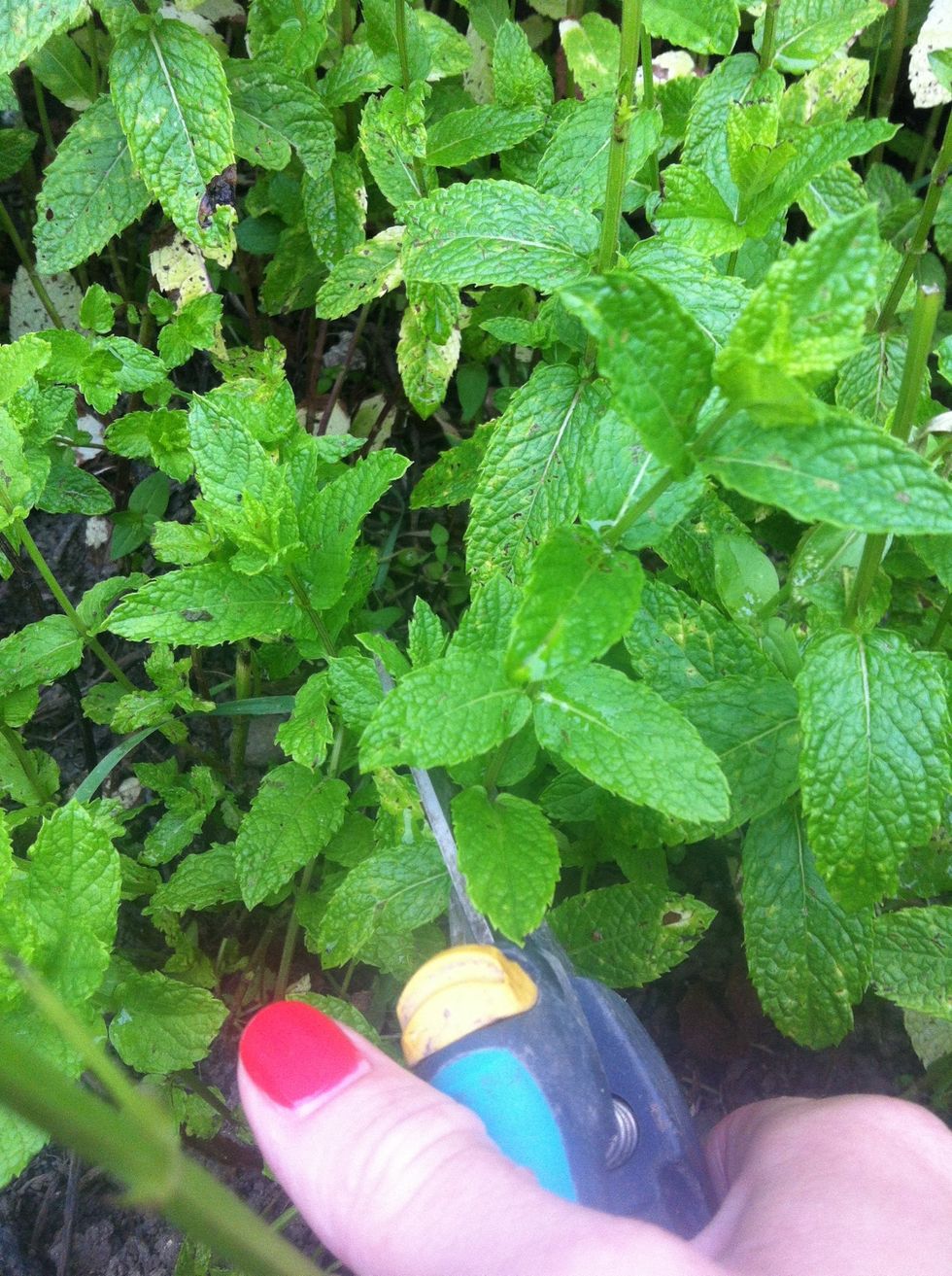 Simply cut the mint leaves with scissors . About 20-30 cm from the top (these leaves are the best)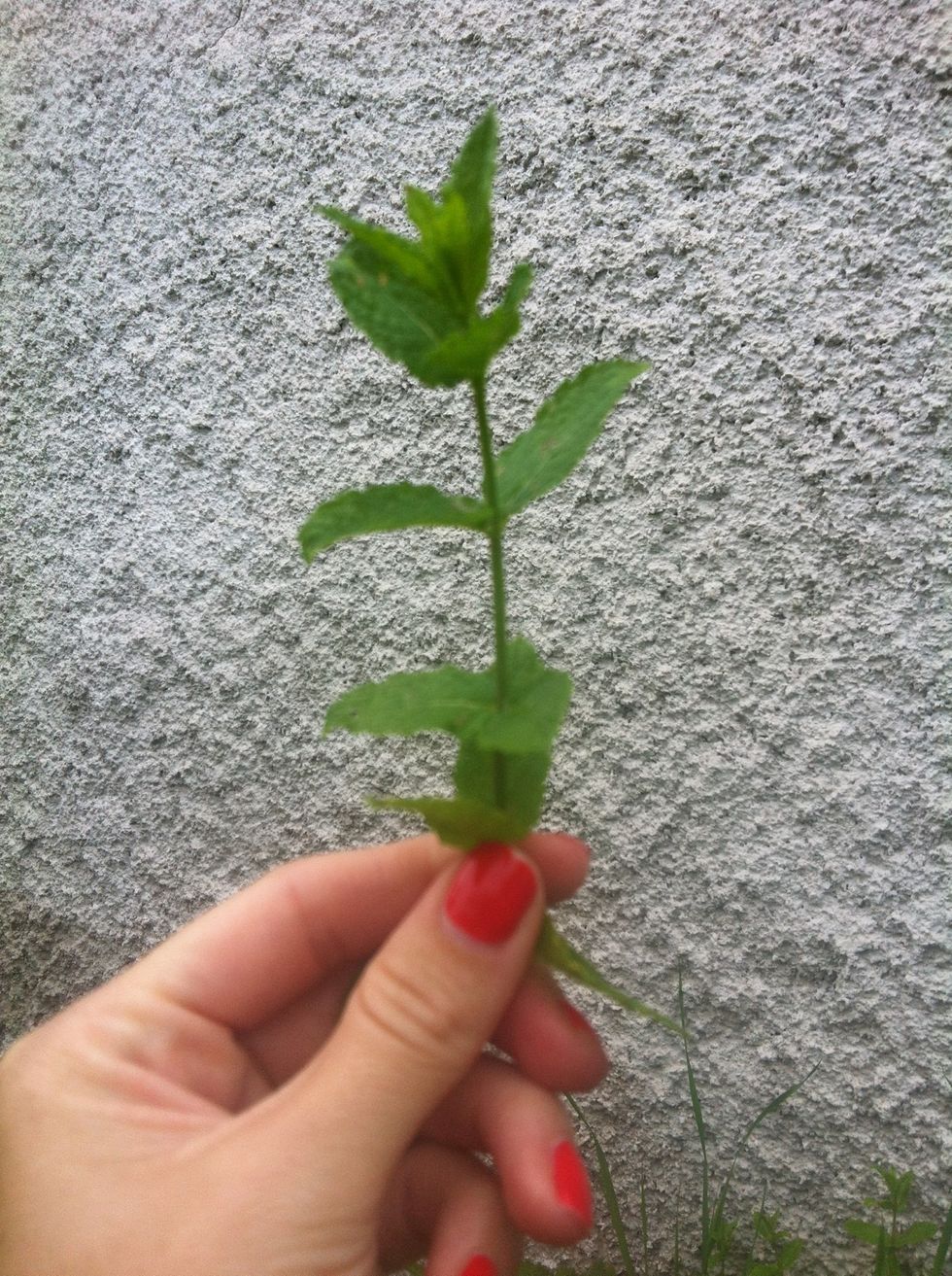 This is the approximate length. Male sure you do not cut leaves only, but the whole stick with the leaves. Using this method your mint will preserve its freshnes longer.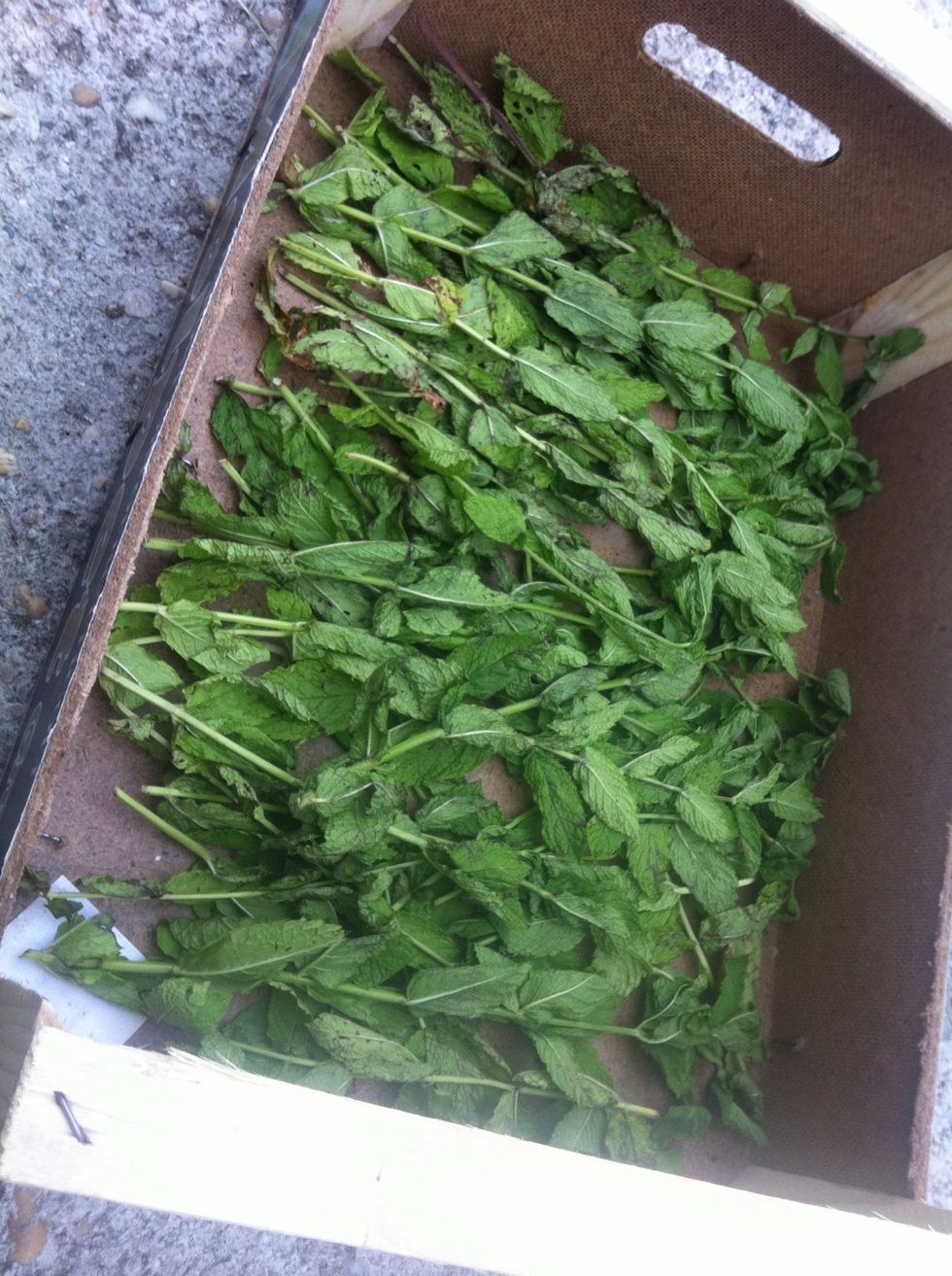 Place the the mint leaves into a cardboard or wooden box. The less layers the better the results.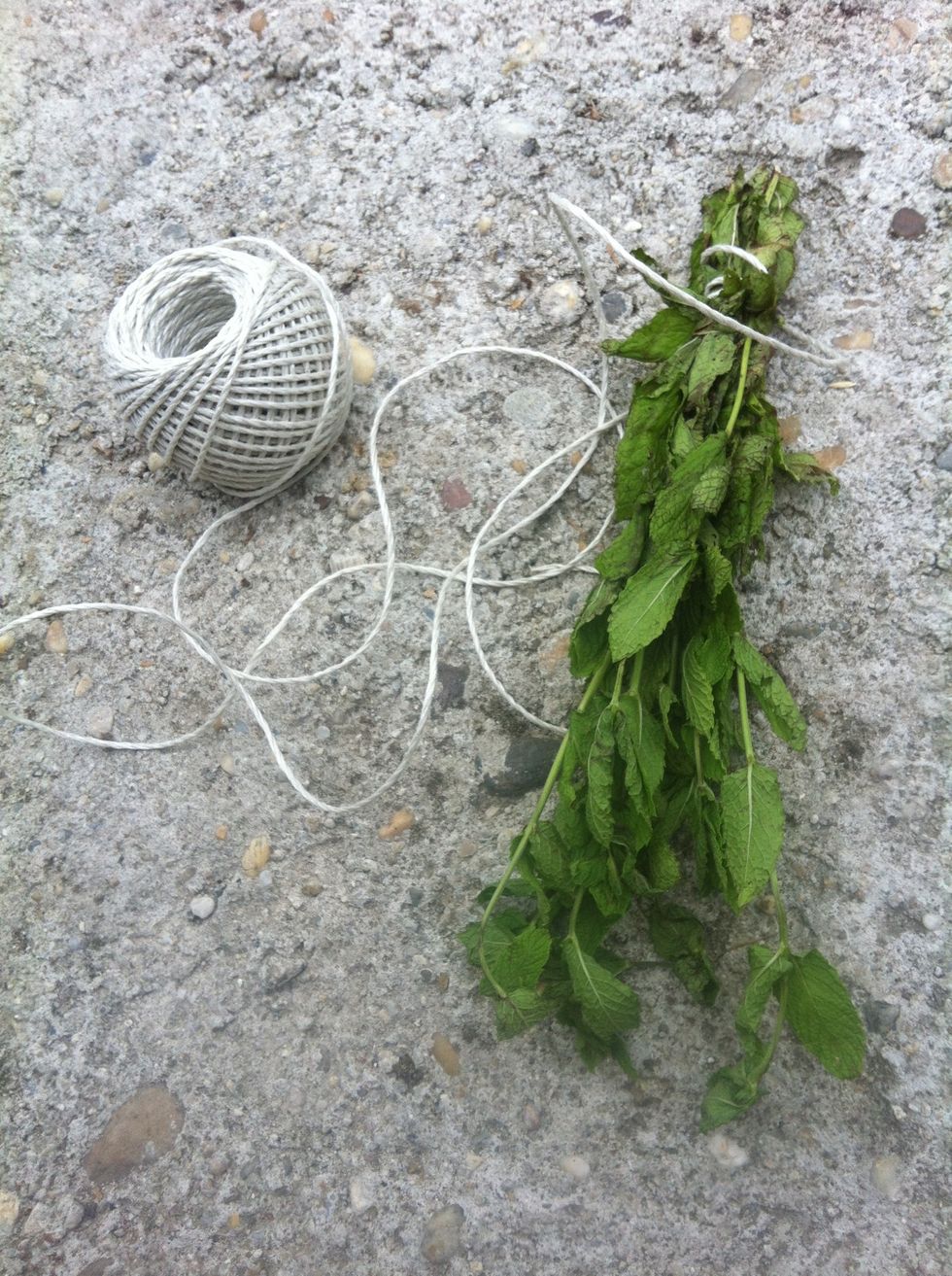 Use a string or ribbon tie and hang upsidedown in warm place.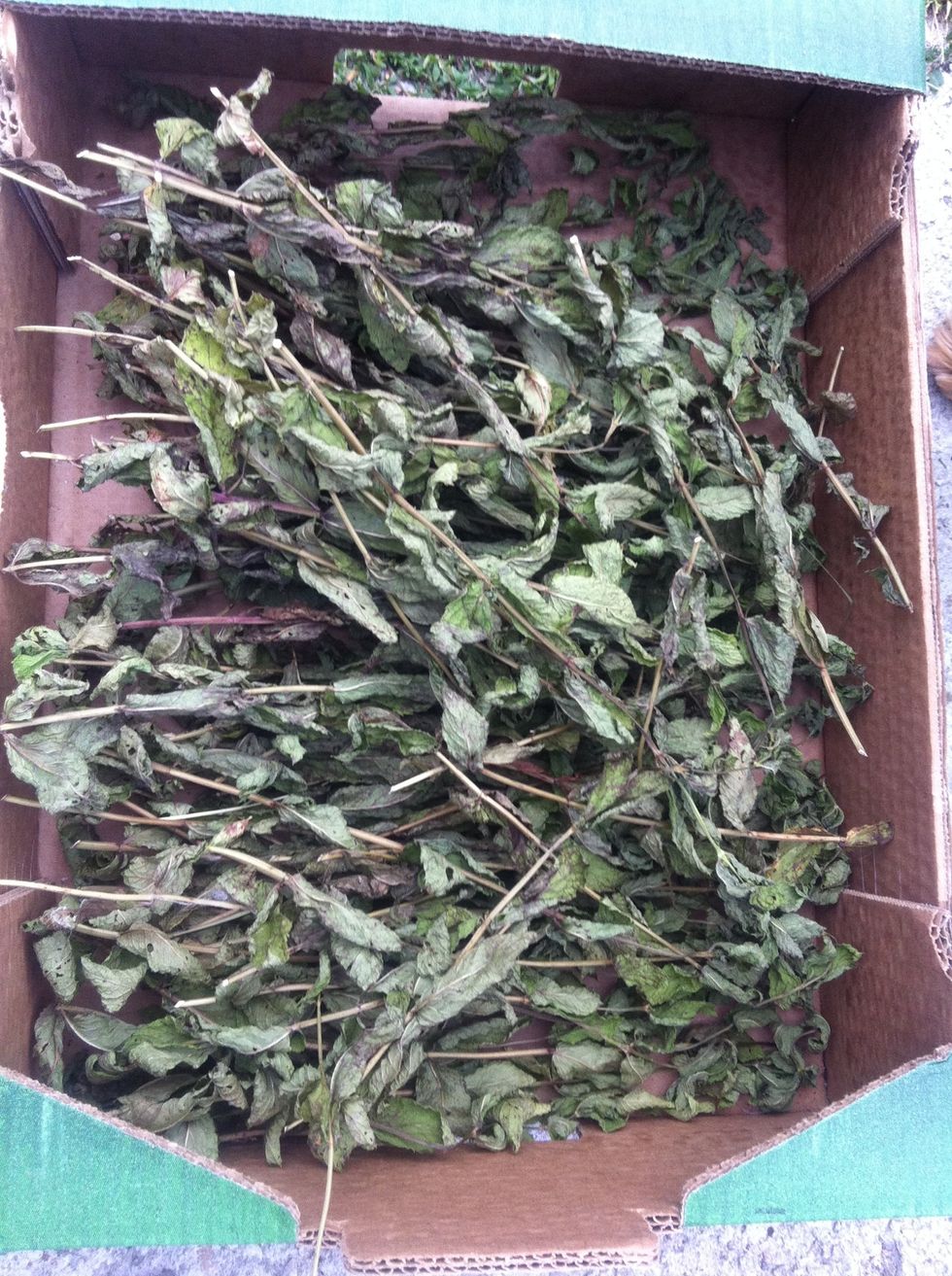 This are dried mint leaves after a week of drying in a warm place in the shadow - I used a top shelf in the garage :)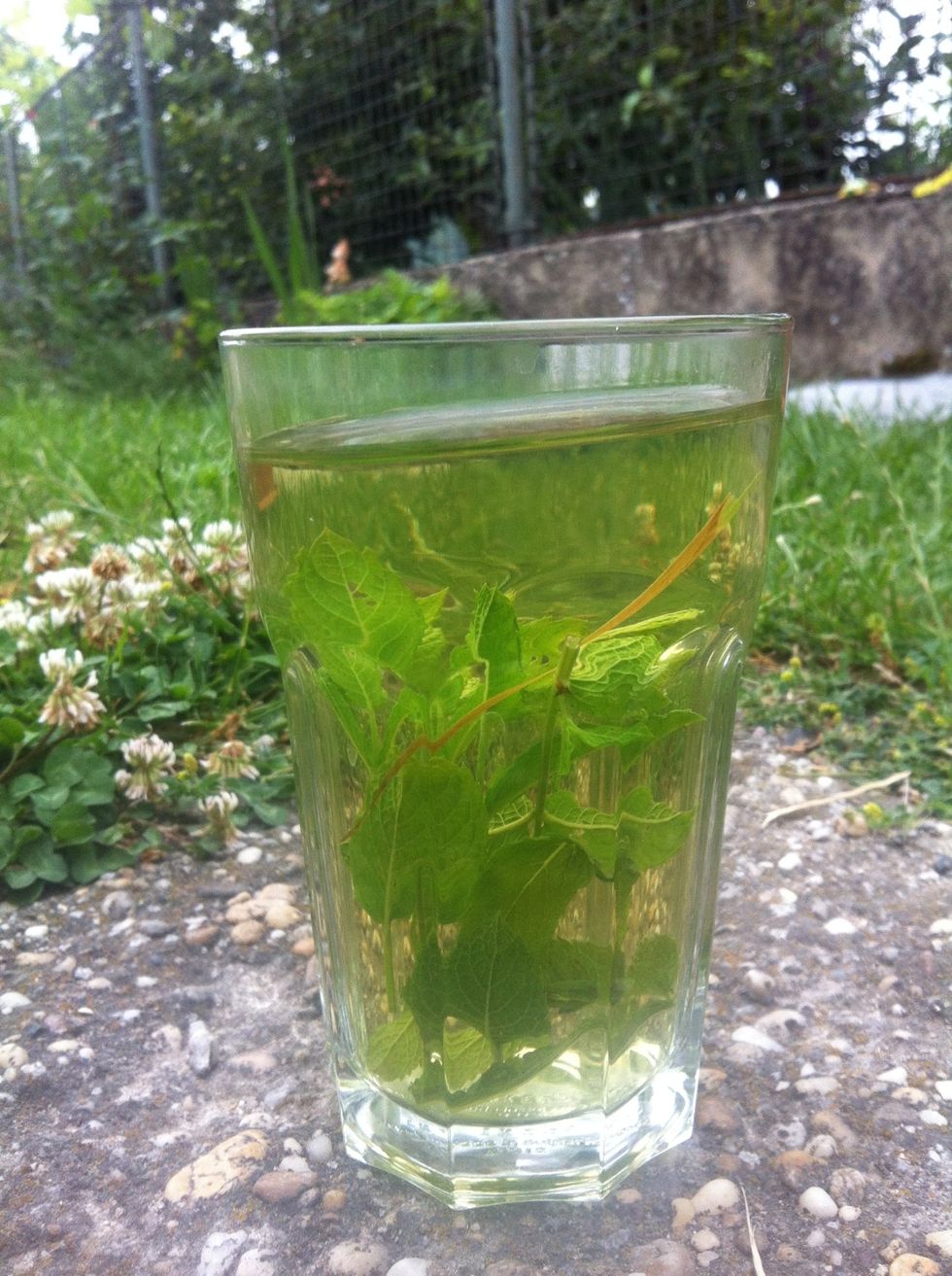 Mint is just amazing, you can make a great hot mint tea for cold days...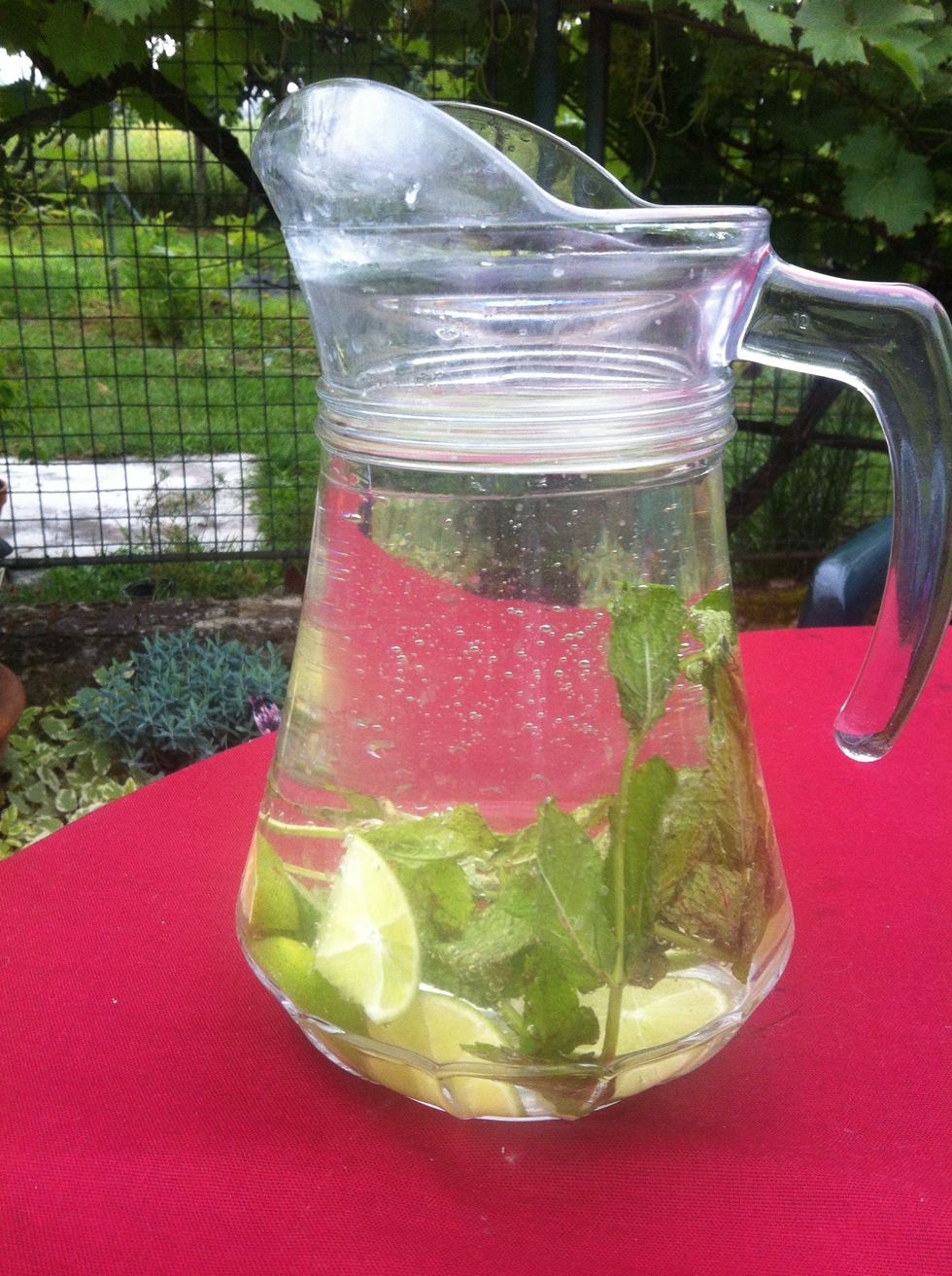 Or ice tea to cool down in the summer. For this just place freh/ dry mint leaves into a jar with drinking water and a squeeze of lemon and voila...
Fresh mint, scissors, box