I created this tutorial to teach my middle school students how to sew three different hand stitches.
119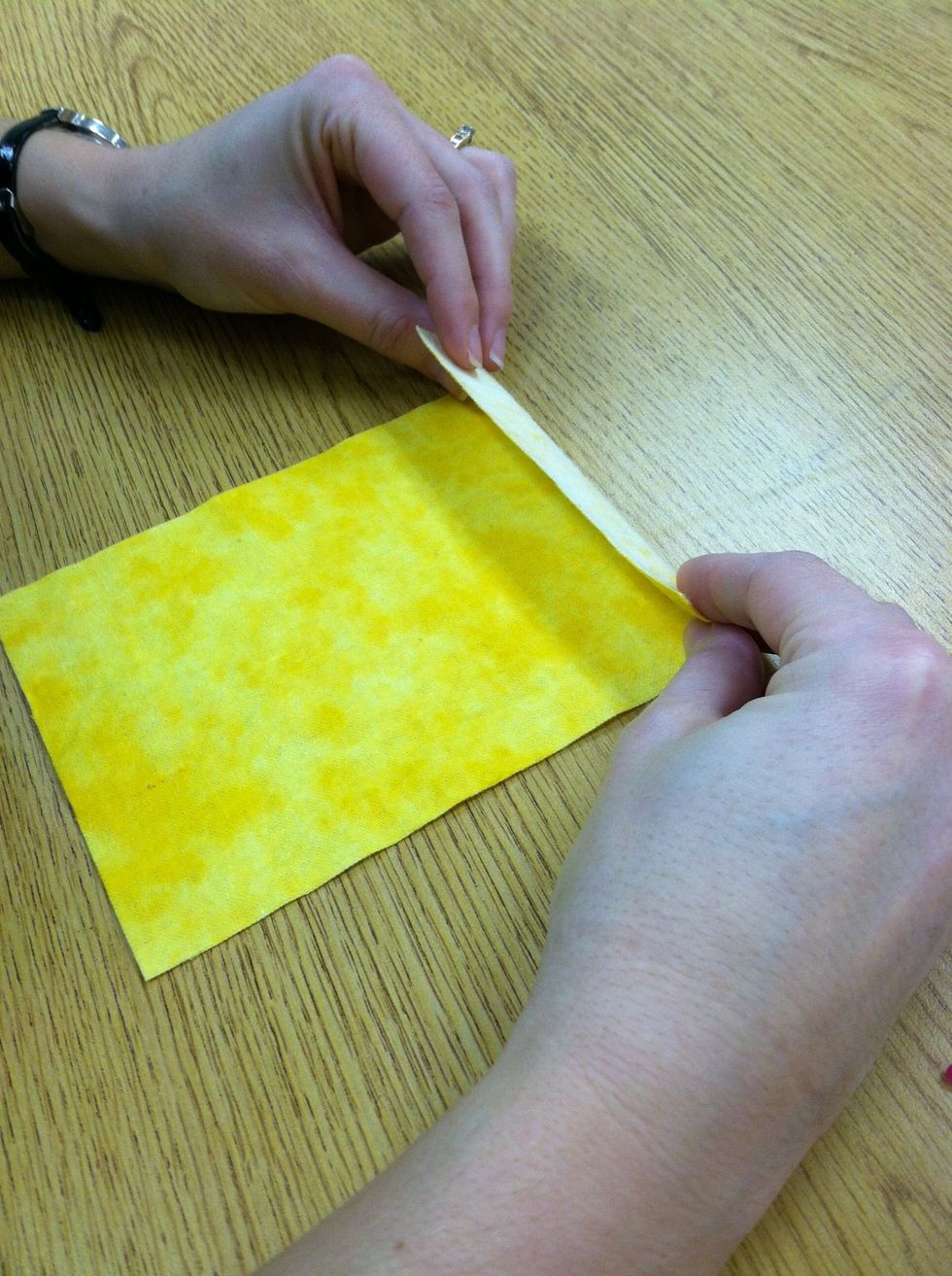 Choose one of the short ends of the swatch. Fold it down about one inch.
Place a pin through the flap that you just folded down.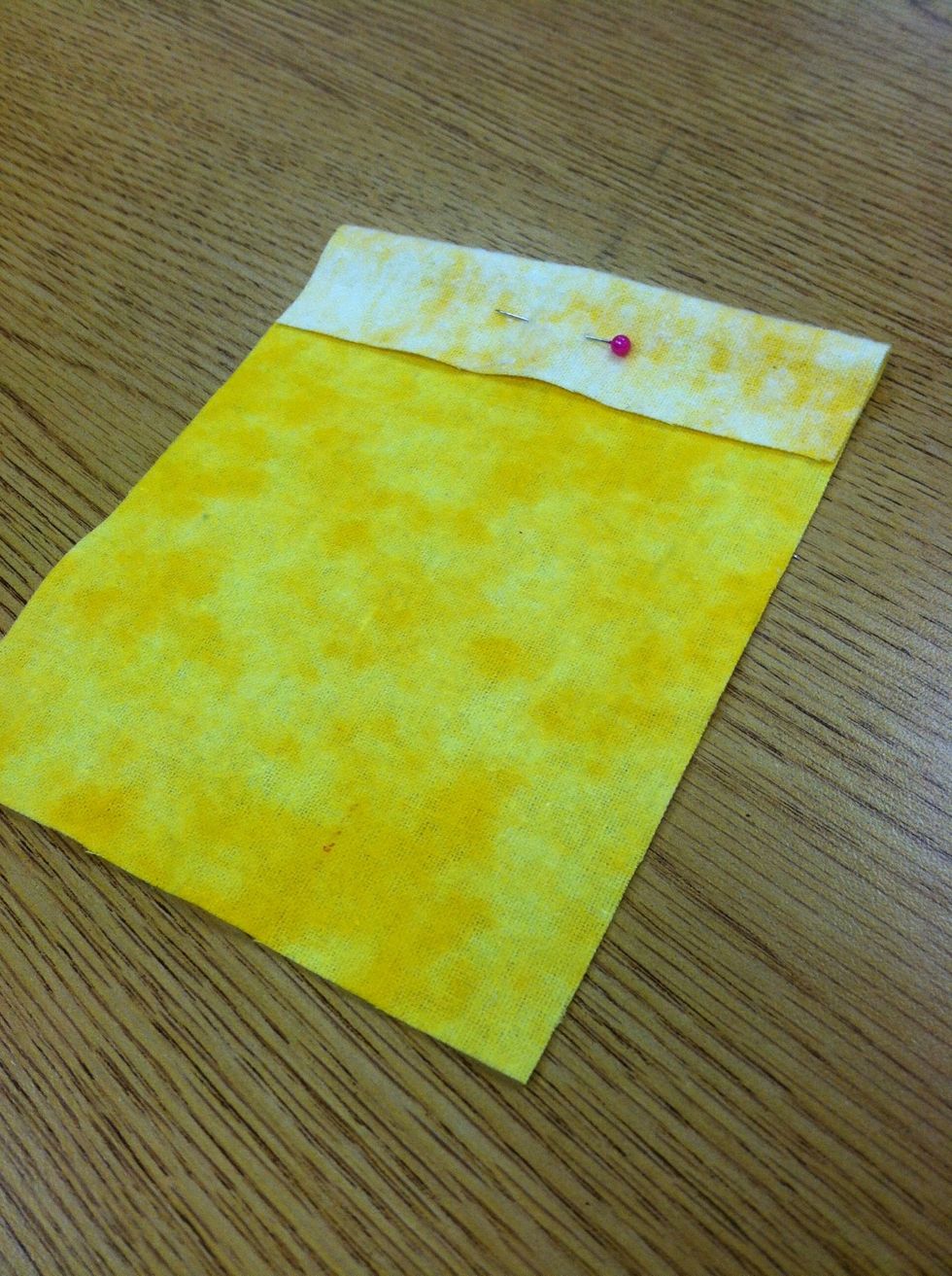 Make sure that both ends of the pin (dull and sharp portions) are showing on the front of the flap.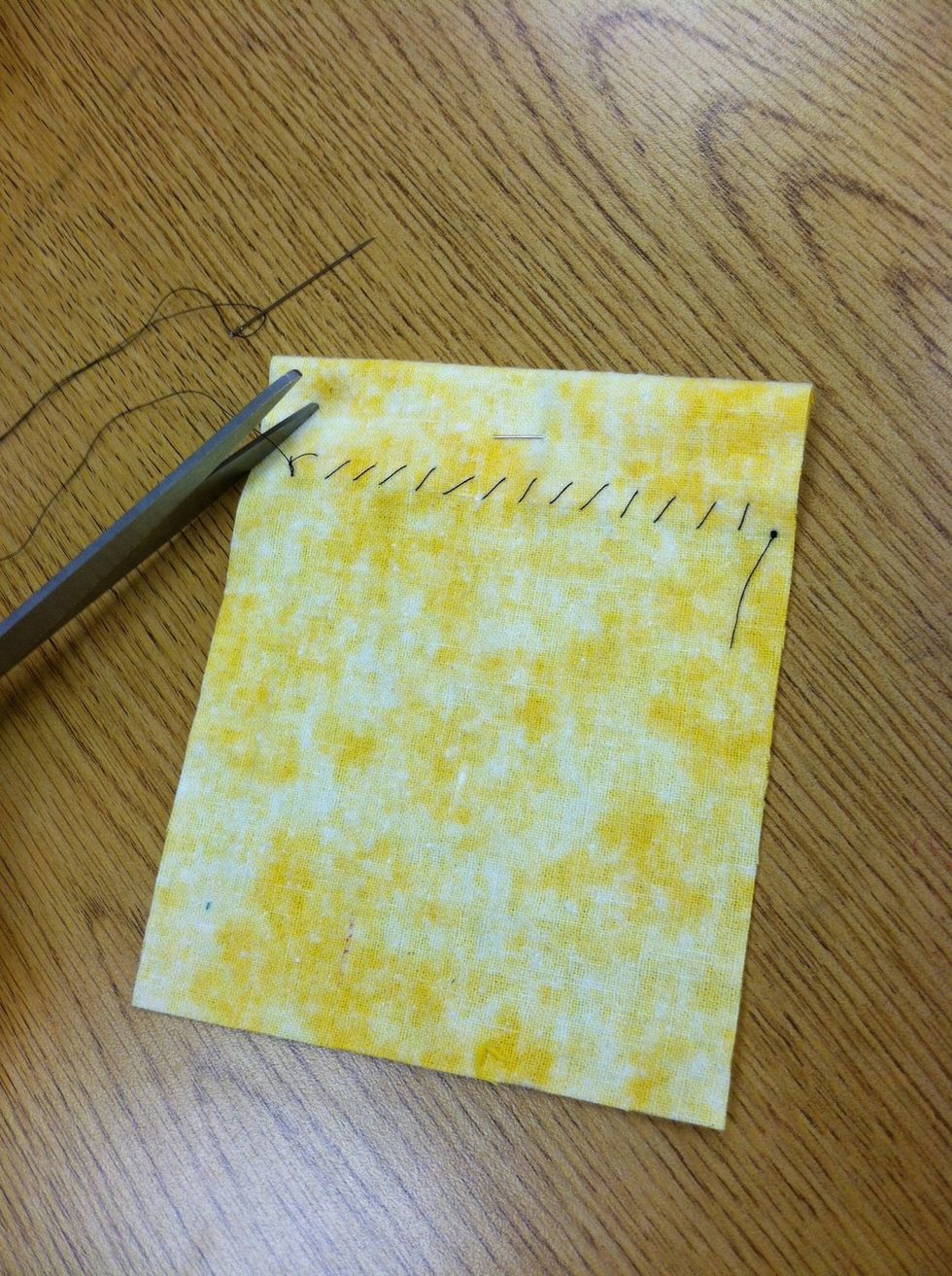 Using shears, trim the thread about 1/4 inch away from the knot.
Finished Front: Be sure the stitches are in the proper places on the swatch, and that the stitches are even and neat.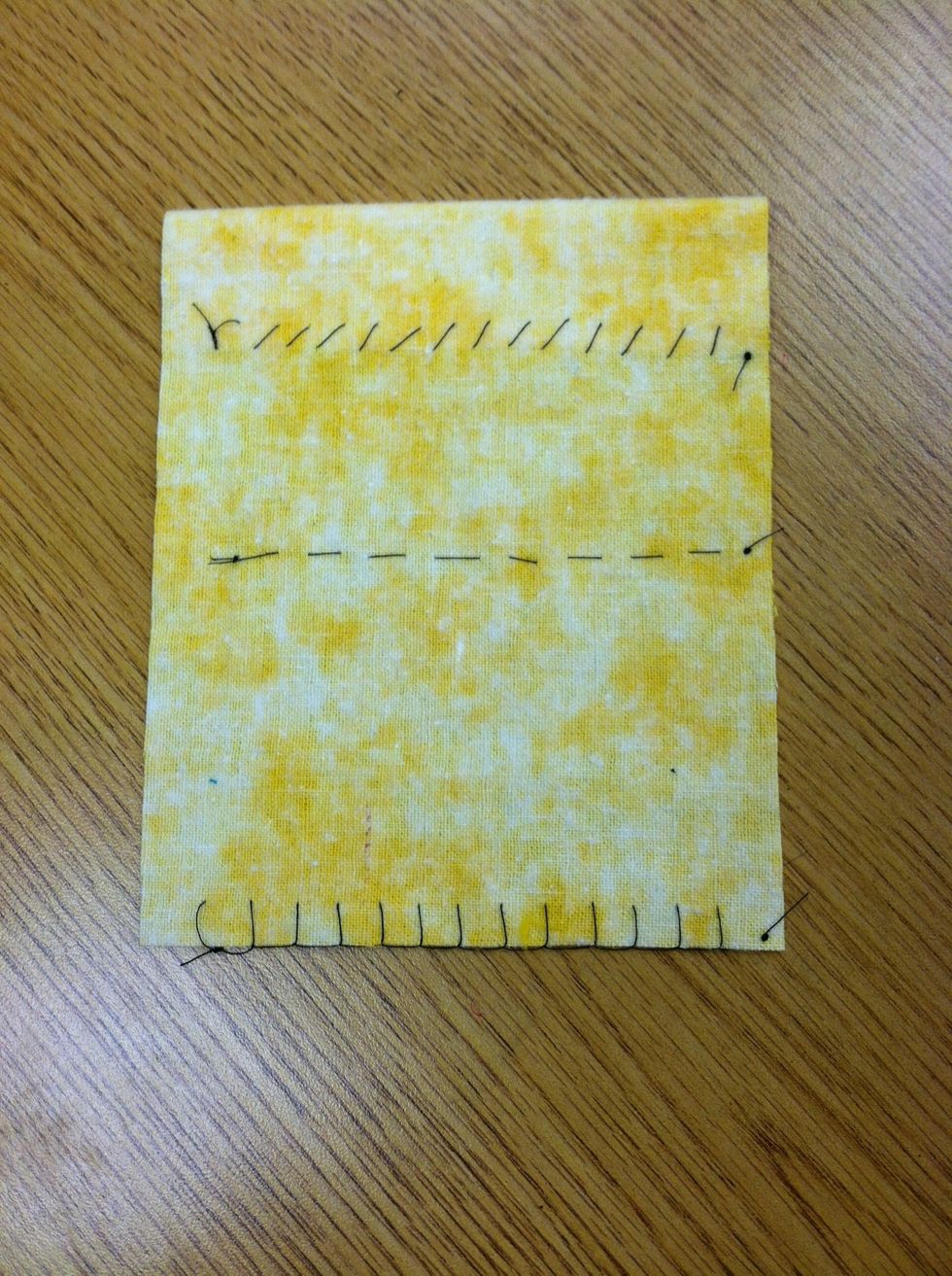 Finished Back: Be sure that you have a knot at the beginning and end of each stitch and that those knots appear on the back. Be sure that all of the loose threads are trimmed.
Fabric swatch
Thread
Needle
Pin
Shears