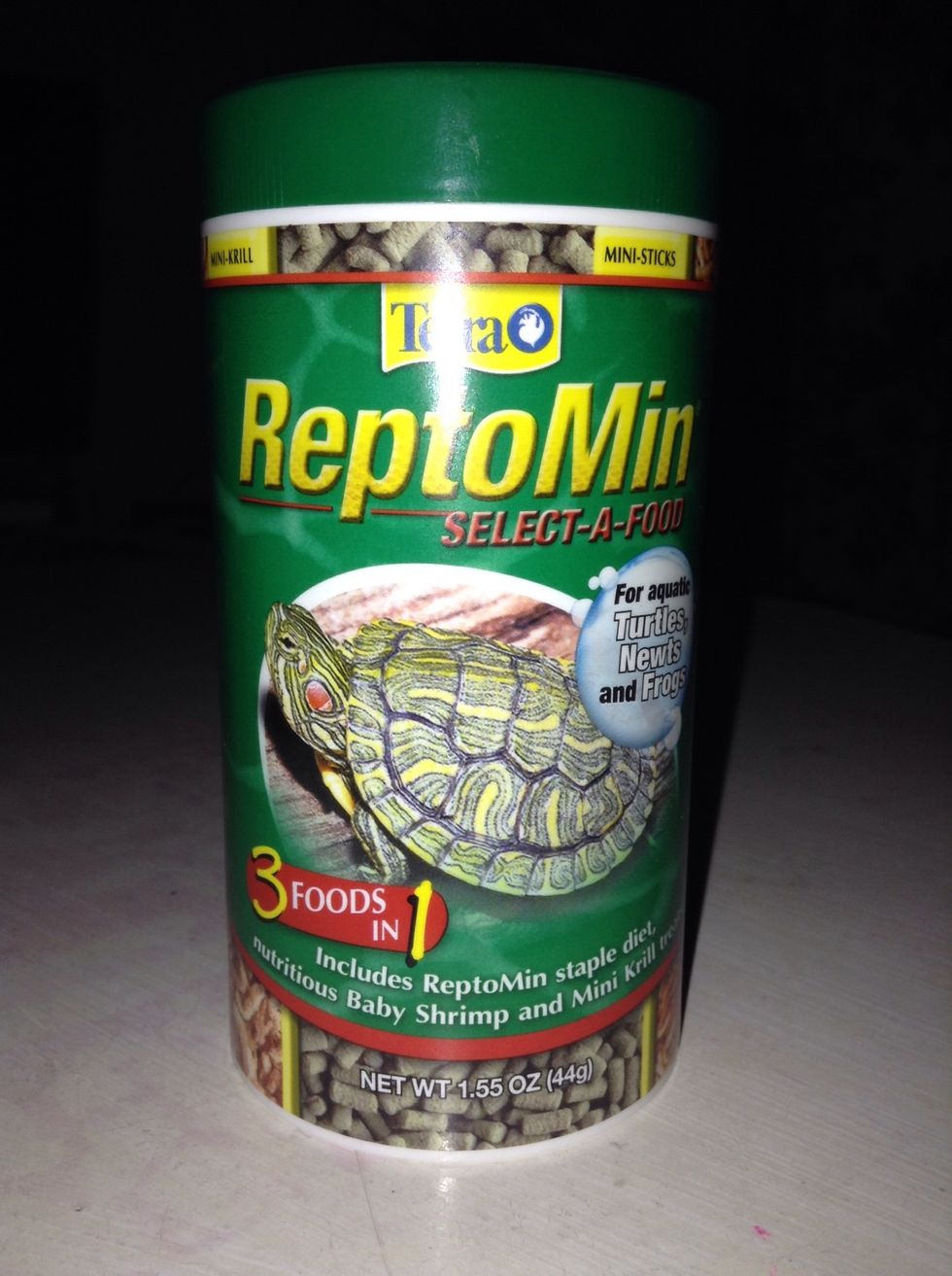 I recommend Reptomin 3 in 1 because it has healthy pellets, delicious krills and shrimps that your turtle will love!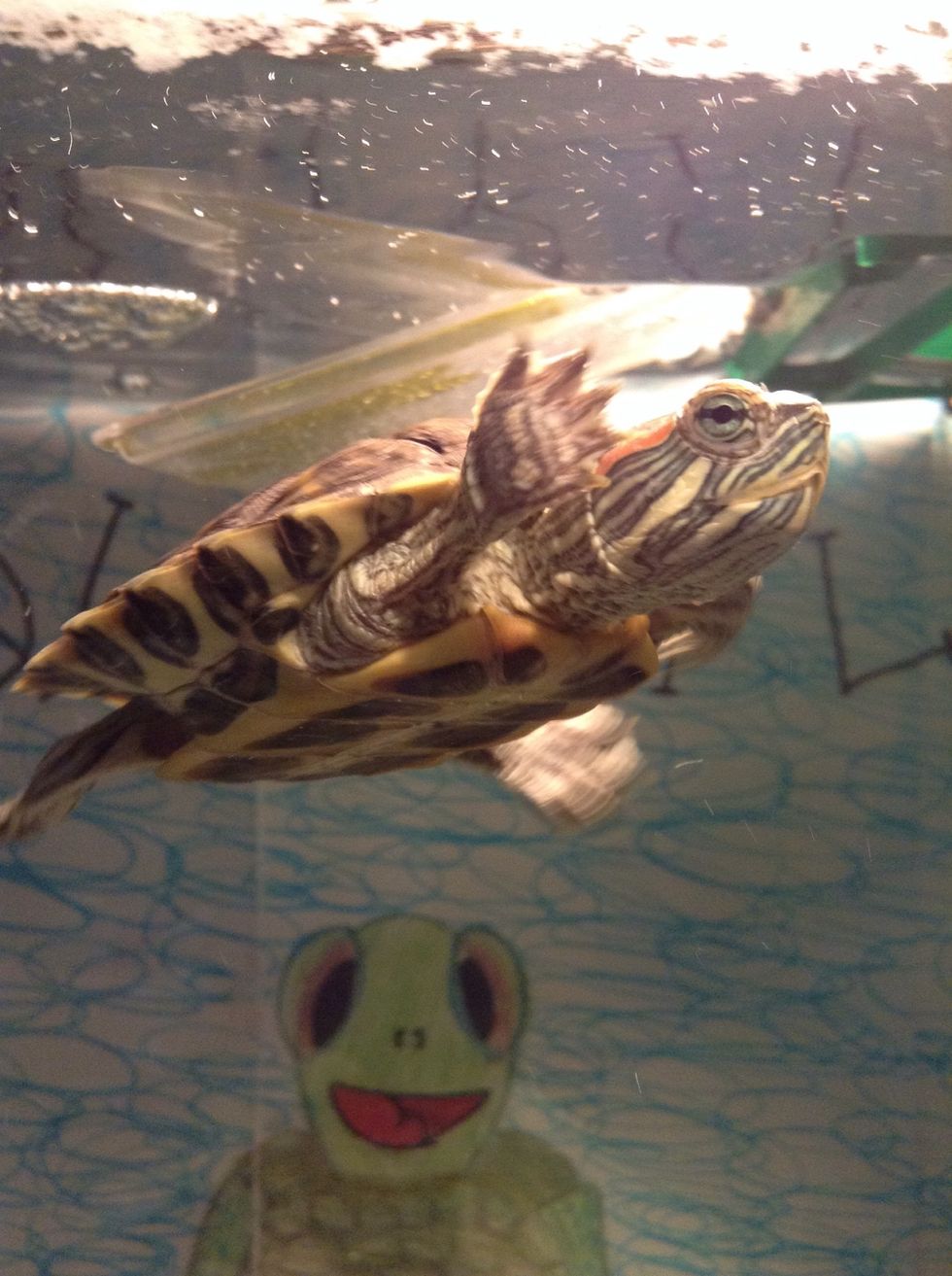 And my happy RED EARED SLIDER TURTLE!! (It took me 30 pictures to get a good shot- he kept moving!!)
Now the fun part, hand feeding your turtle. Now, make sure that you dont get your hand get bitten, ITS GON' HURT!
And thats it!! (I dont get the point of this guide honestly) his name is SQUIRTLE thats why hes with Nemo and Dory on the background! 🐠🐟🐢😊 next slide for a short video ;)