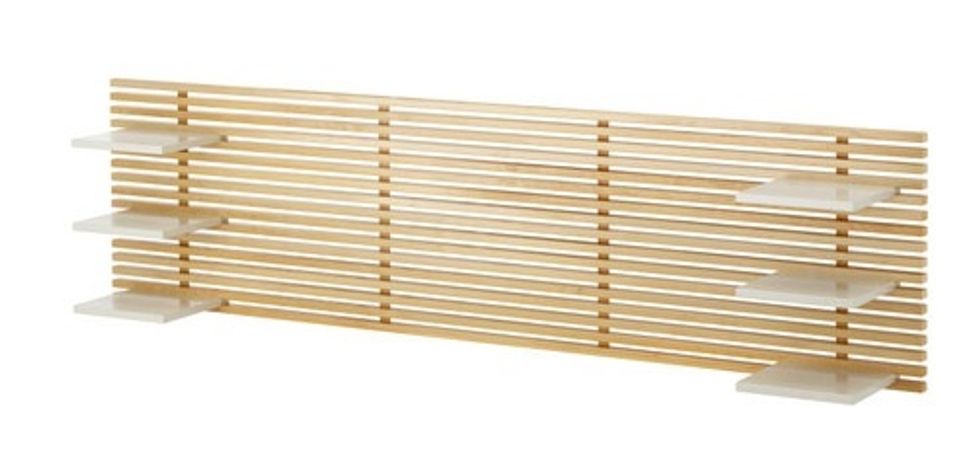 Buy 2 Mandal Headboards from Ikea. You might be able to get away with just buying one but for an 8' height you'll need to cut two headboards down.
Each Headboard is 94 1/2" so you'll have to cut it in half with a Circular saw. The headboard has metal supports and holds the wood together while cutting just fine.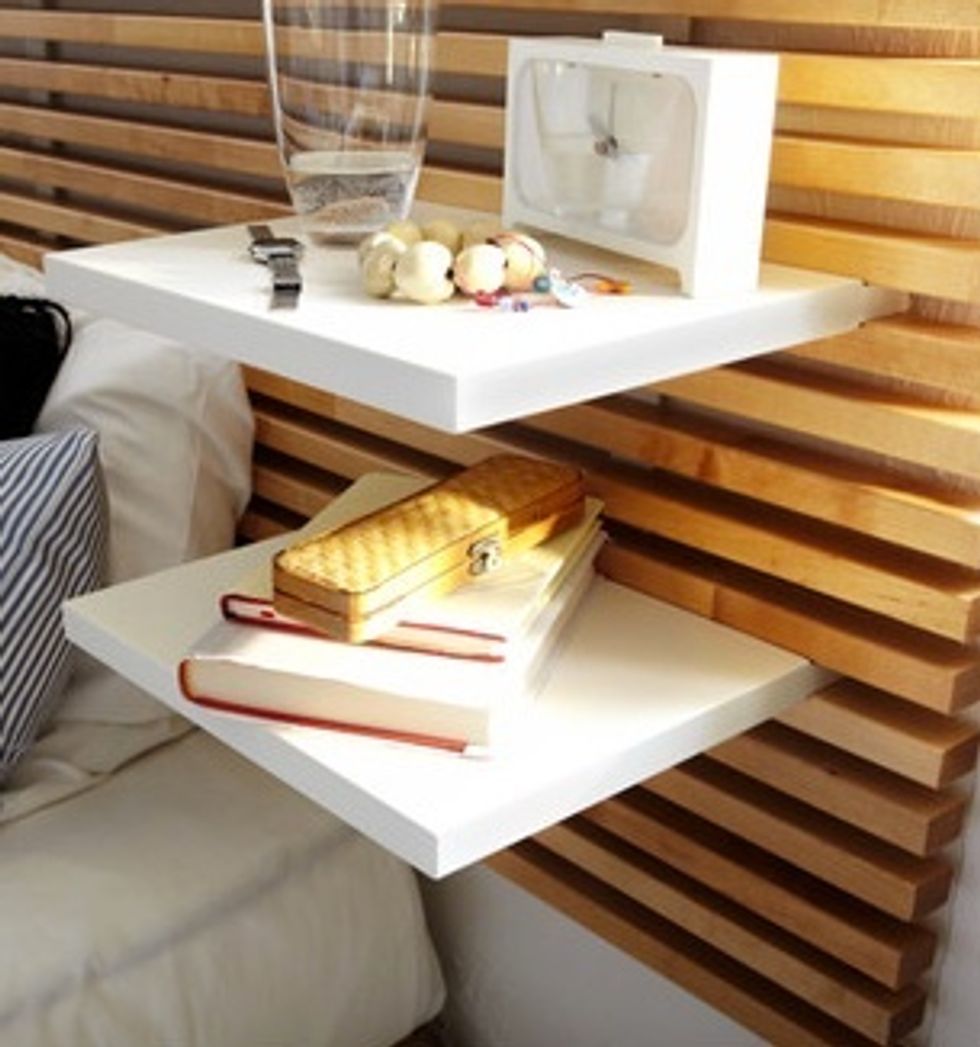 The headboard comes with 6 of these adjustable shelves. You can use however many you like. Use them to put in between sections to get appropriate spacing.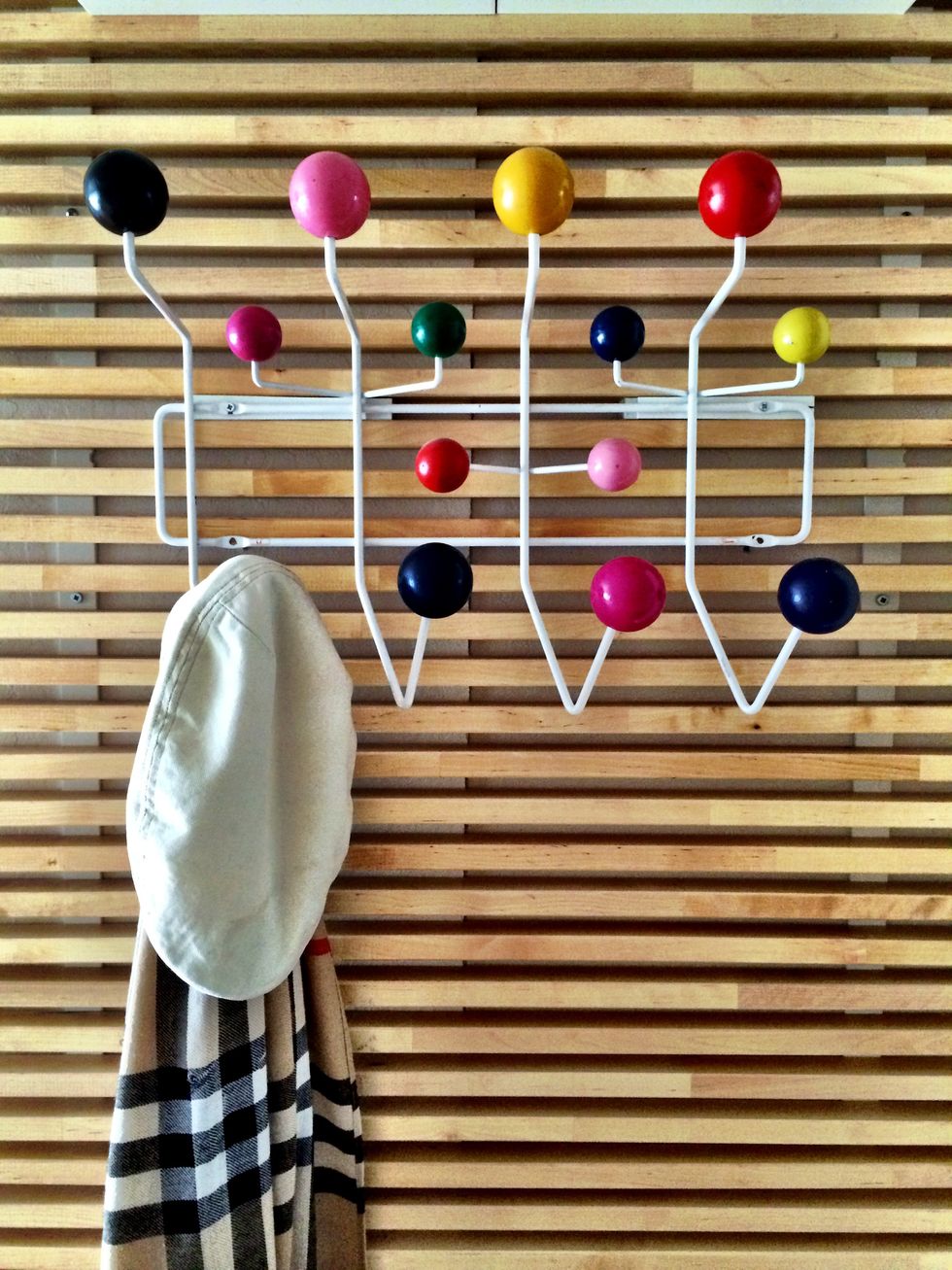 You can cut part of the wood spacer and use it as an anchor for a hat rack. This is a Herman Miller Eames Hang-It-All Rack $200. You can use whatever rack you like.
For a 8' high wall I had to cut three horizontal slats out. I did this with a Sawsall and simply cut the white metal support strap on the headboard.
2.0 Ikea Mandal Headboard, birch, white $199.00
6.0 Wall Anchors
6.0 Flathead Philips Screws
2.0 Saw Horses
1.0 Circular Saw
1.0 Pencil
1.0 Measuring Tape
1.0 Metal Saw
San Francisco, California