How to gussy up a grilled cheese sandwich & ramen noodles
Gussy Up a Grilled Cheese Sandwich & Ramen Noodles
105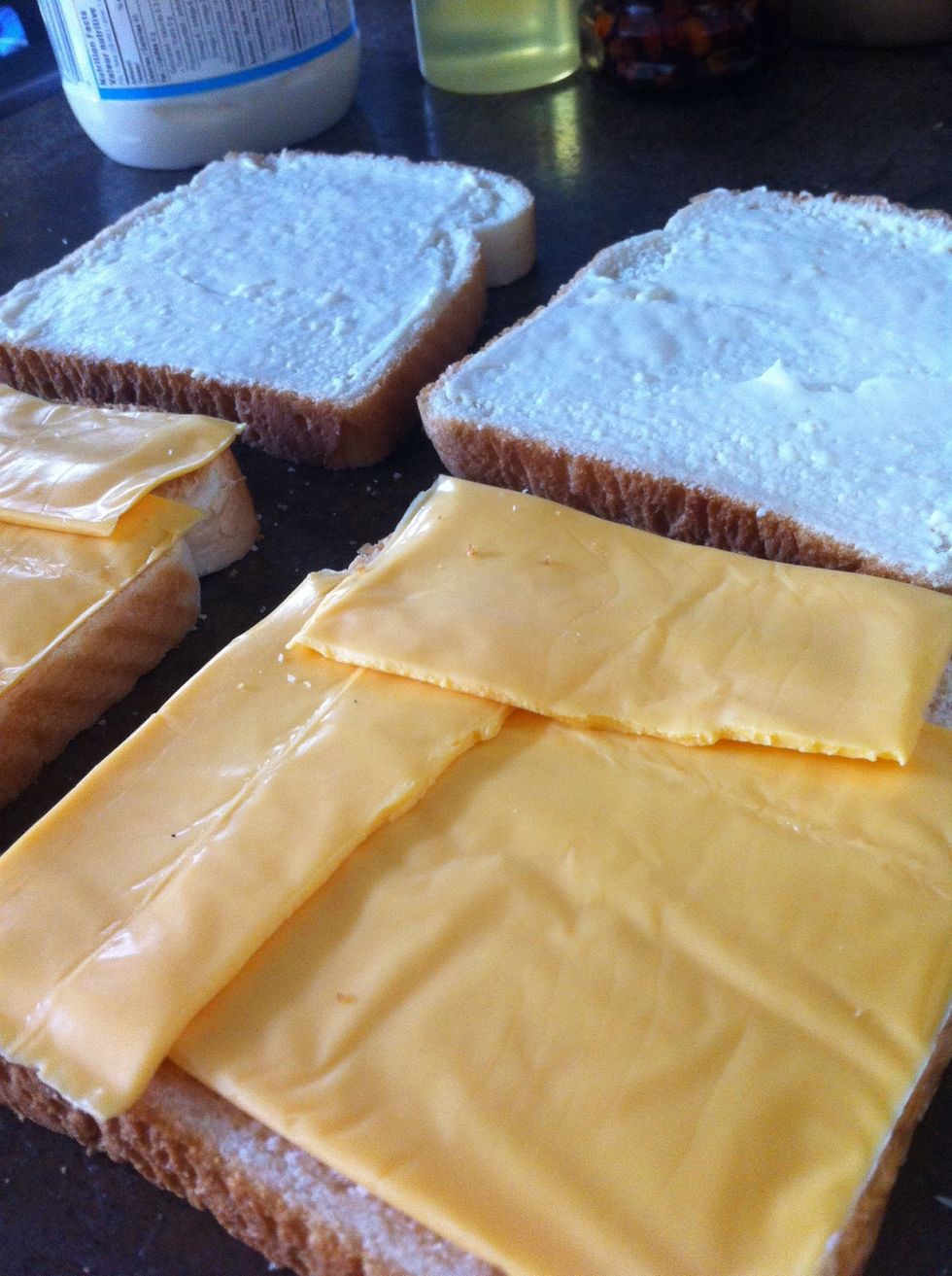 Fake plastic cheese slices and fluffy white bread.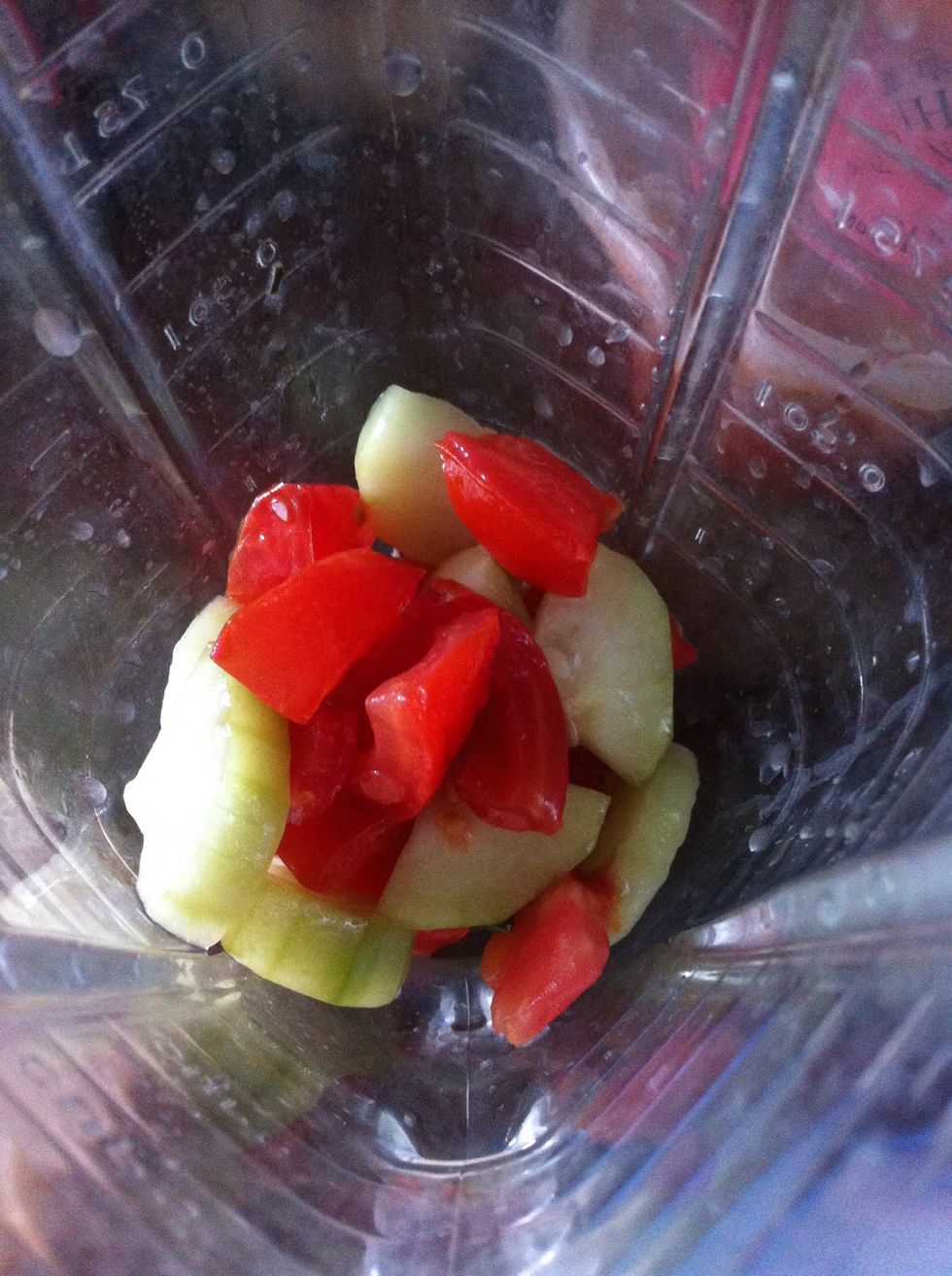 Tomato and cucumbers from a salad were marinating in some vinegar from a salad two days before.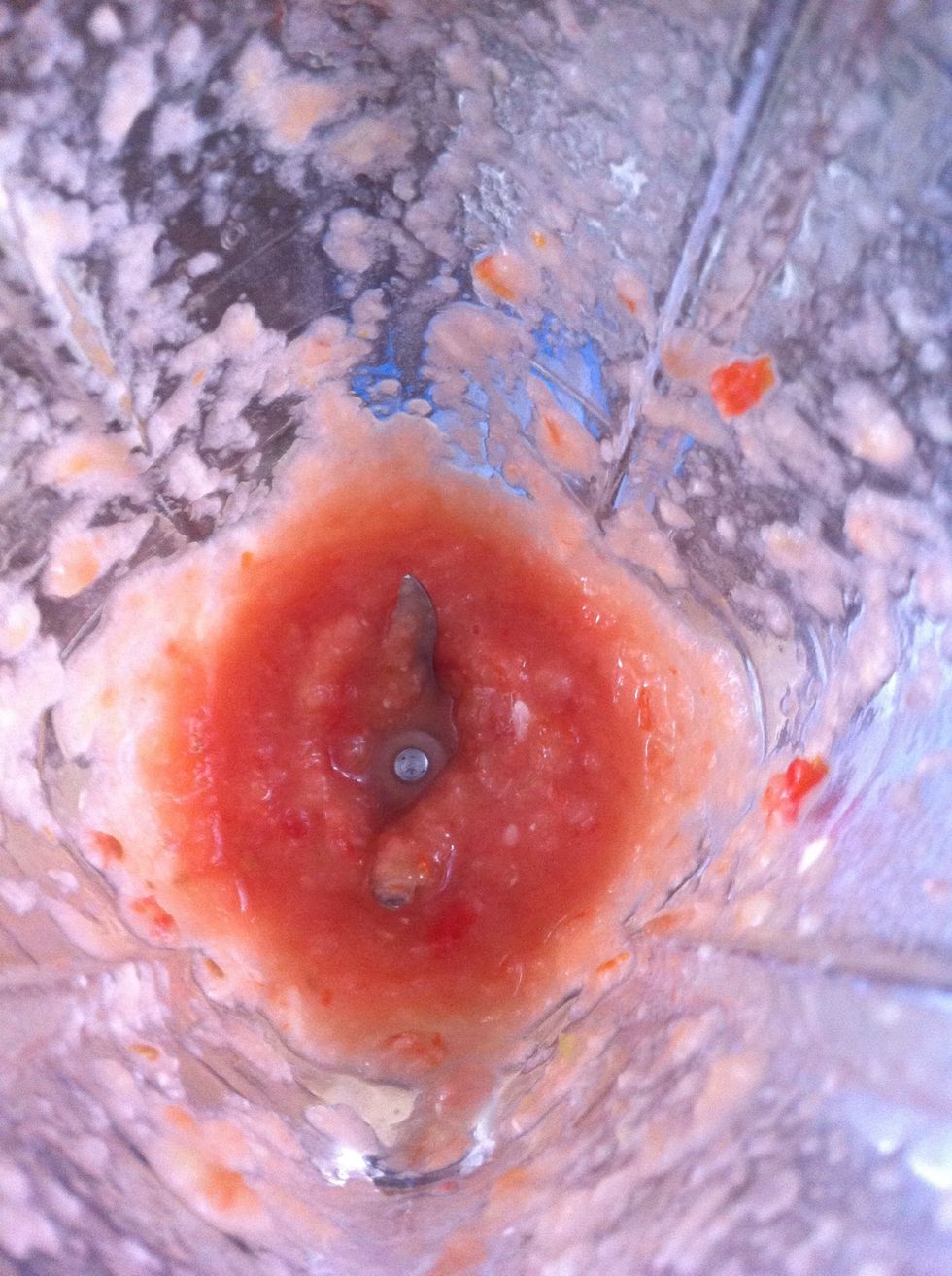 So I blended em. Definitely the wrong idea. Sliced woulda been better. My bad.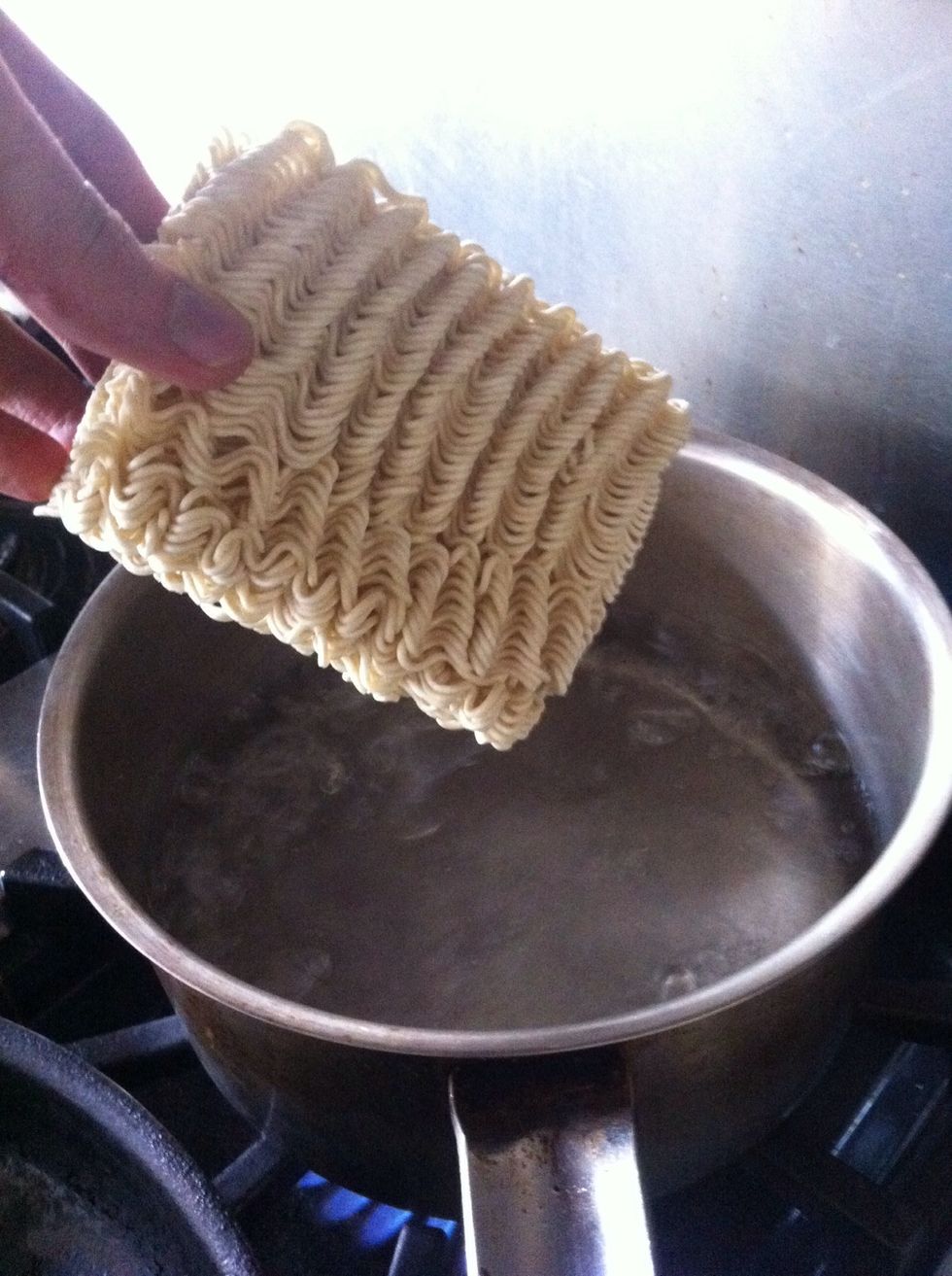 Raminnz! Boil demz.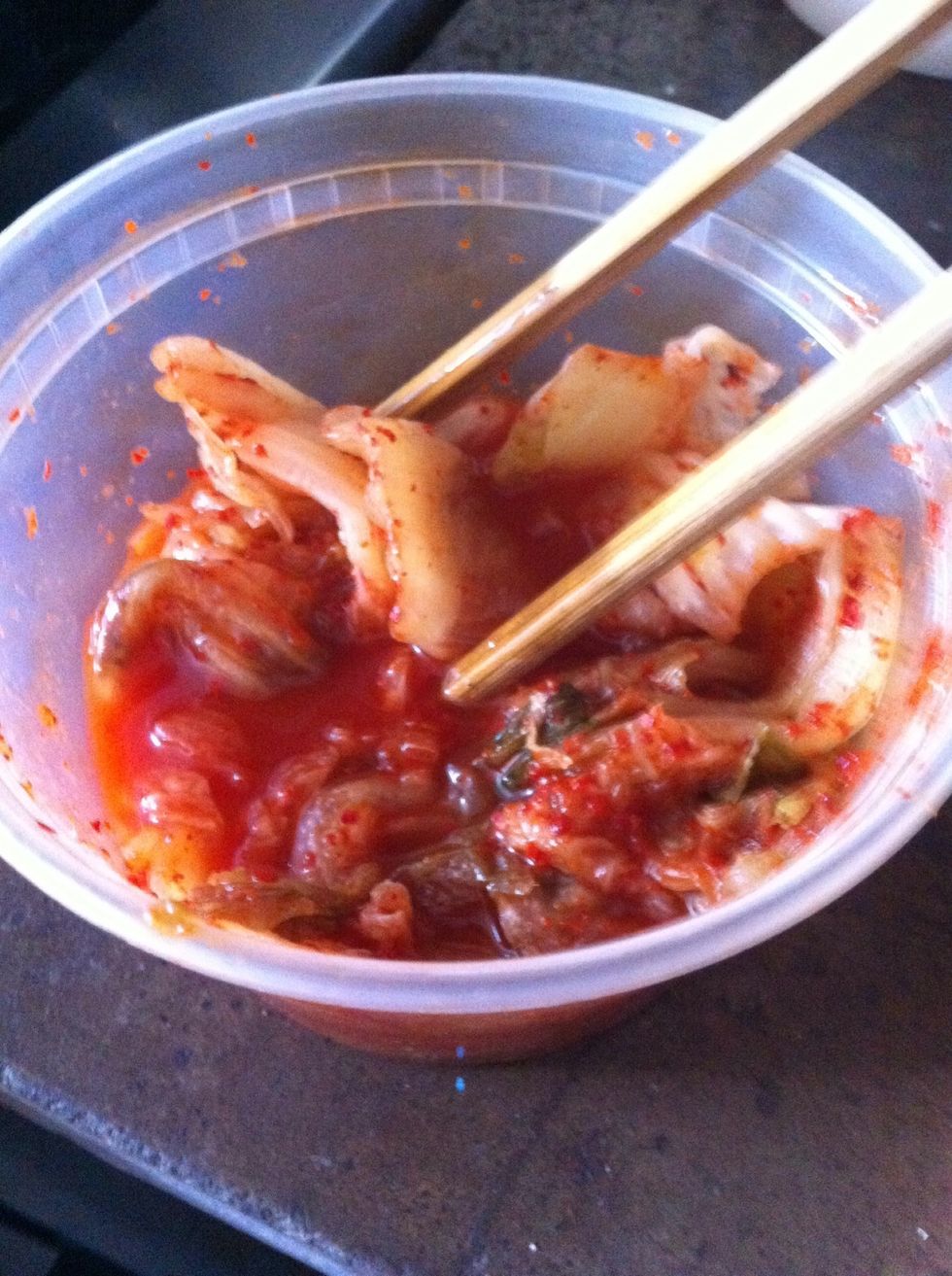 Add some good kimch'i and the kraut-y, spicy juice.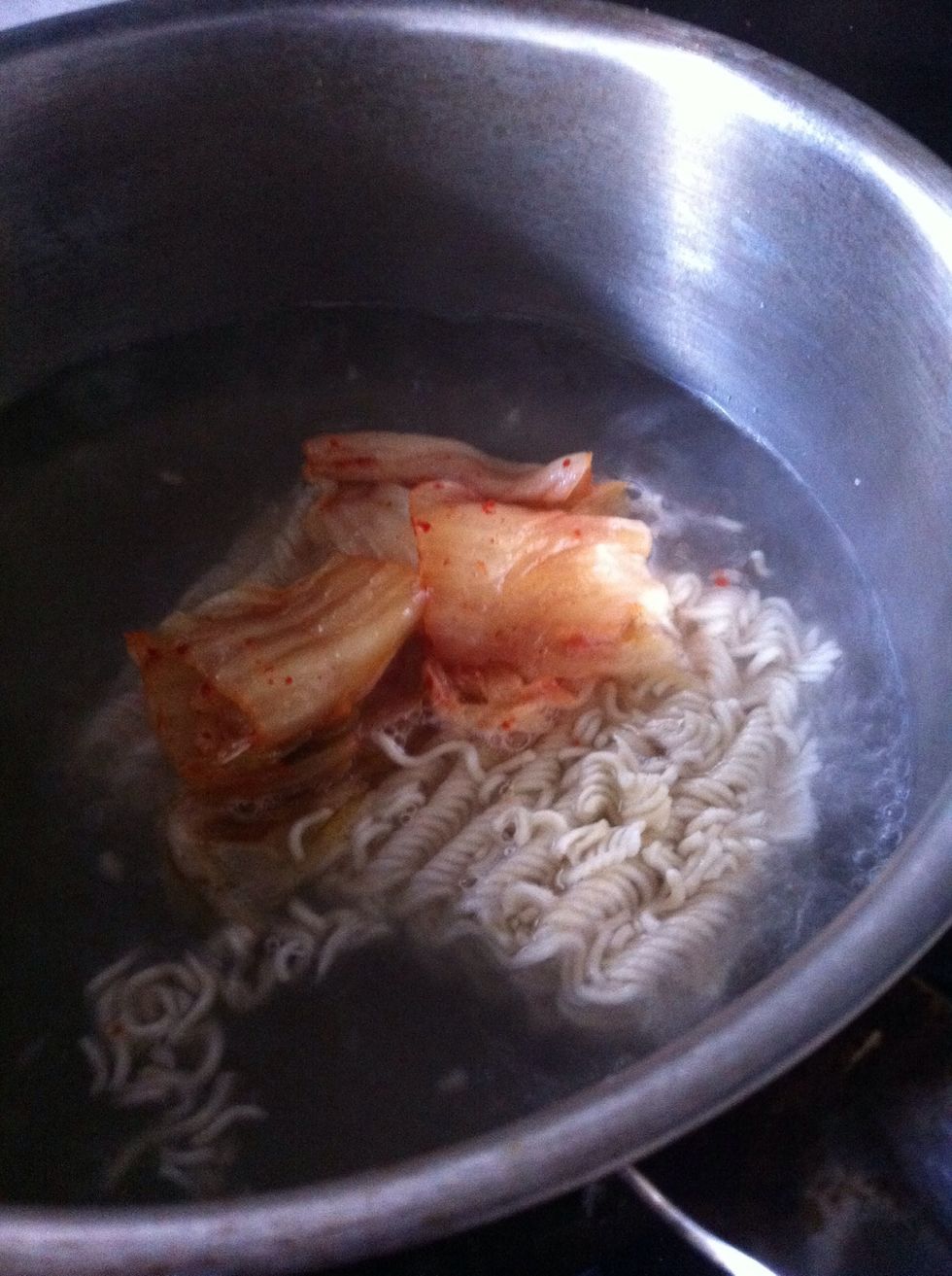 Right into the pot. Do it.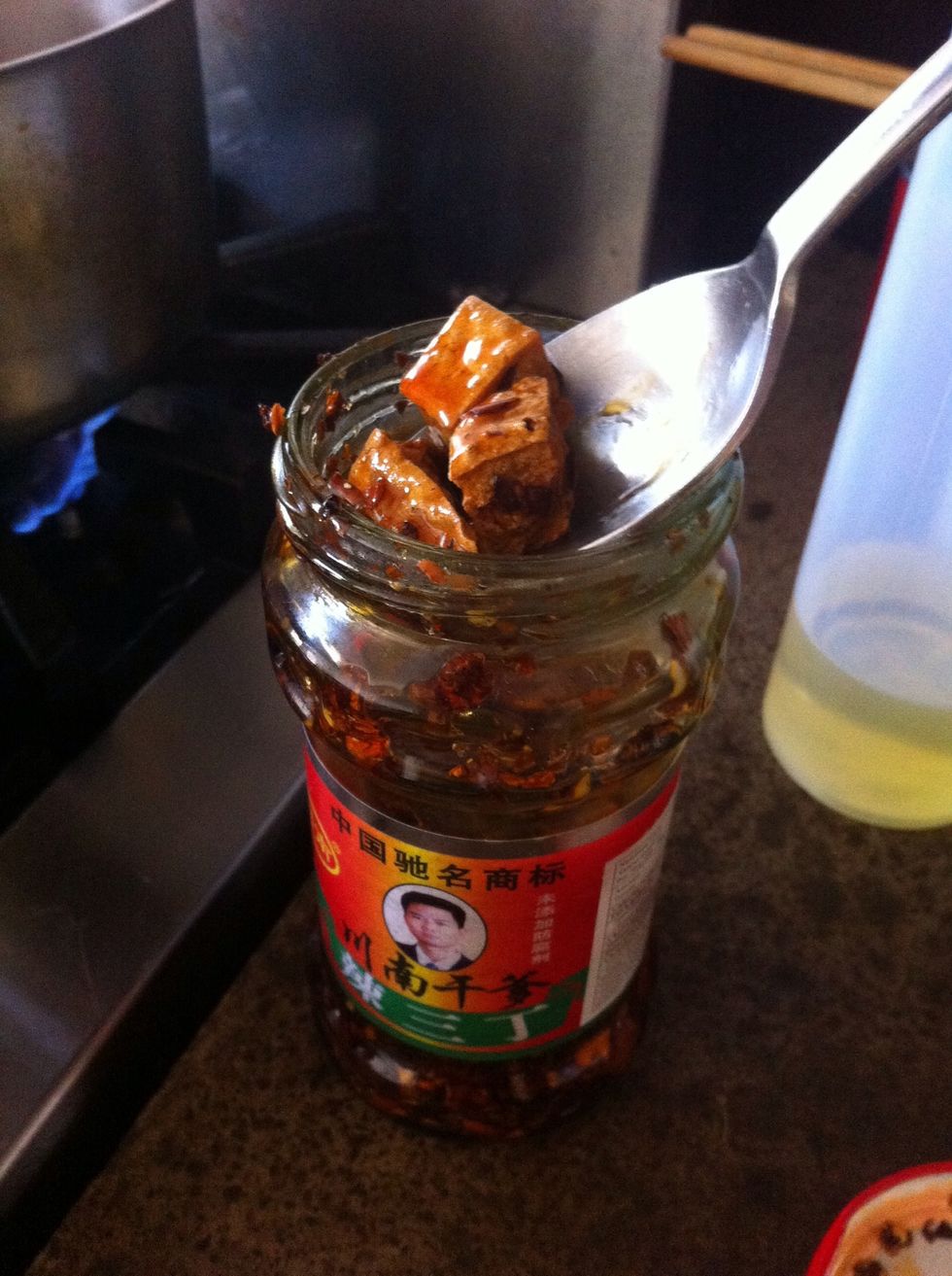 Add some tofu-chili-peanut oil sauce. It's yum.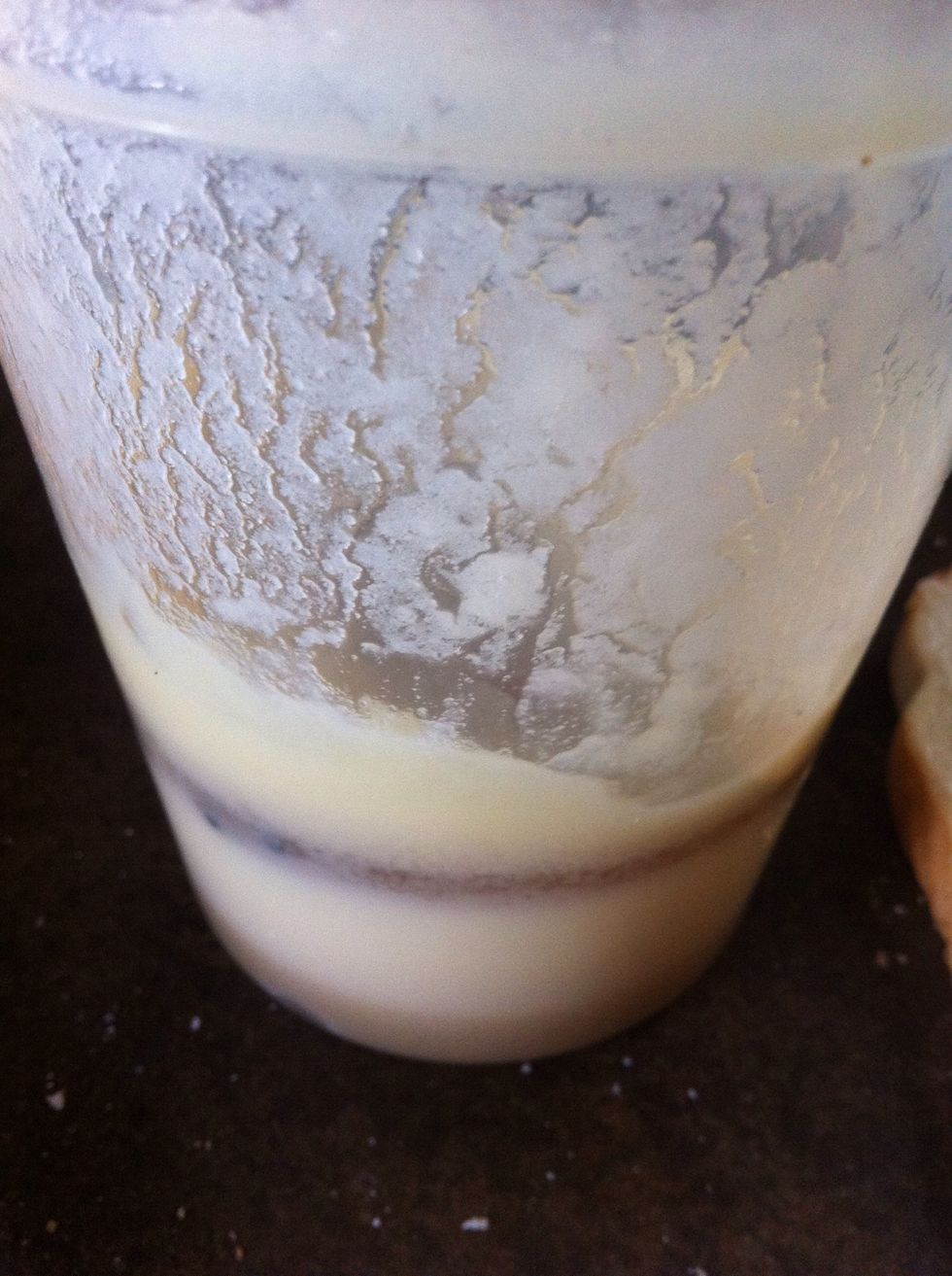 Duck fat.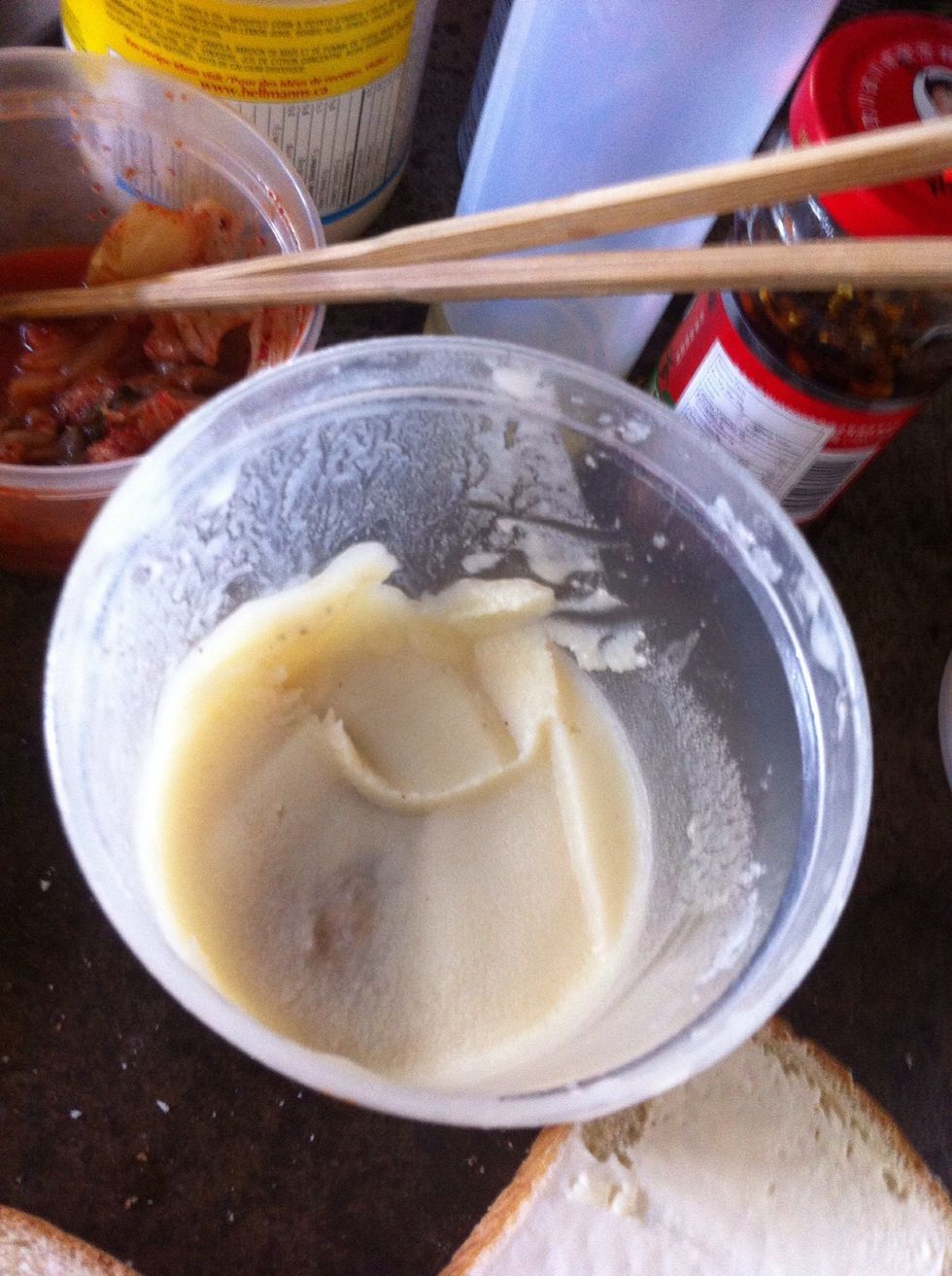 Oh yes.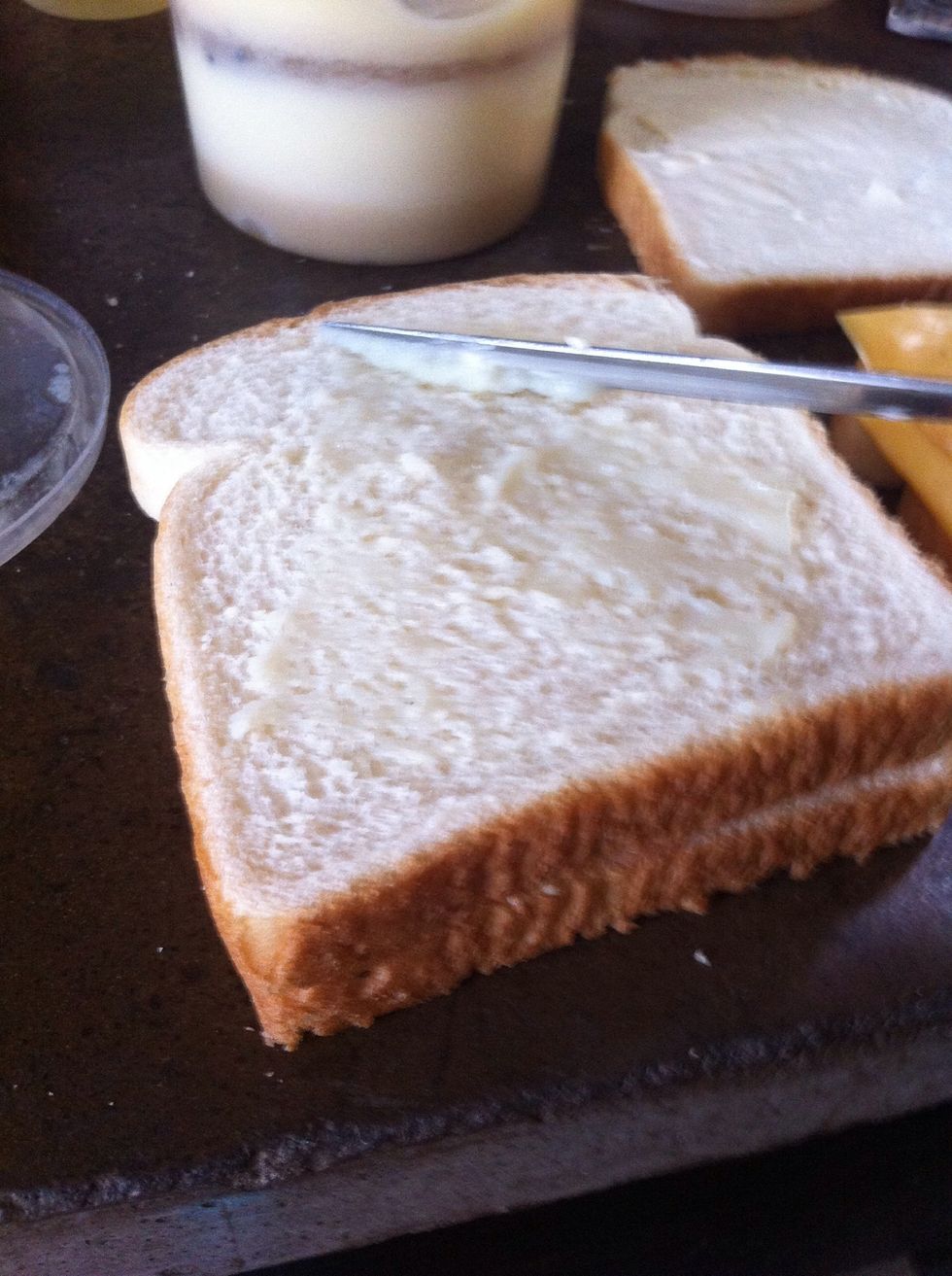 Butter the sandwiches with a little duck fat on the outside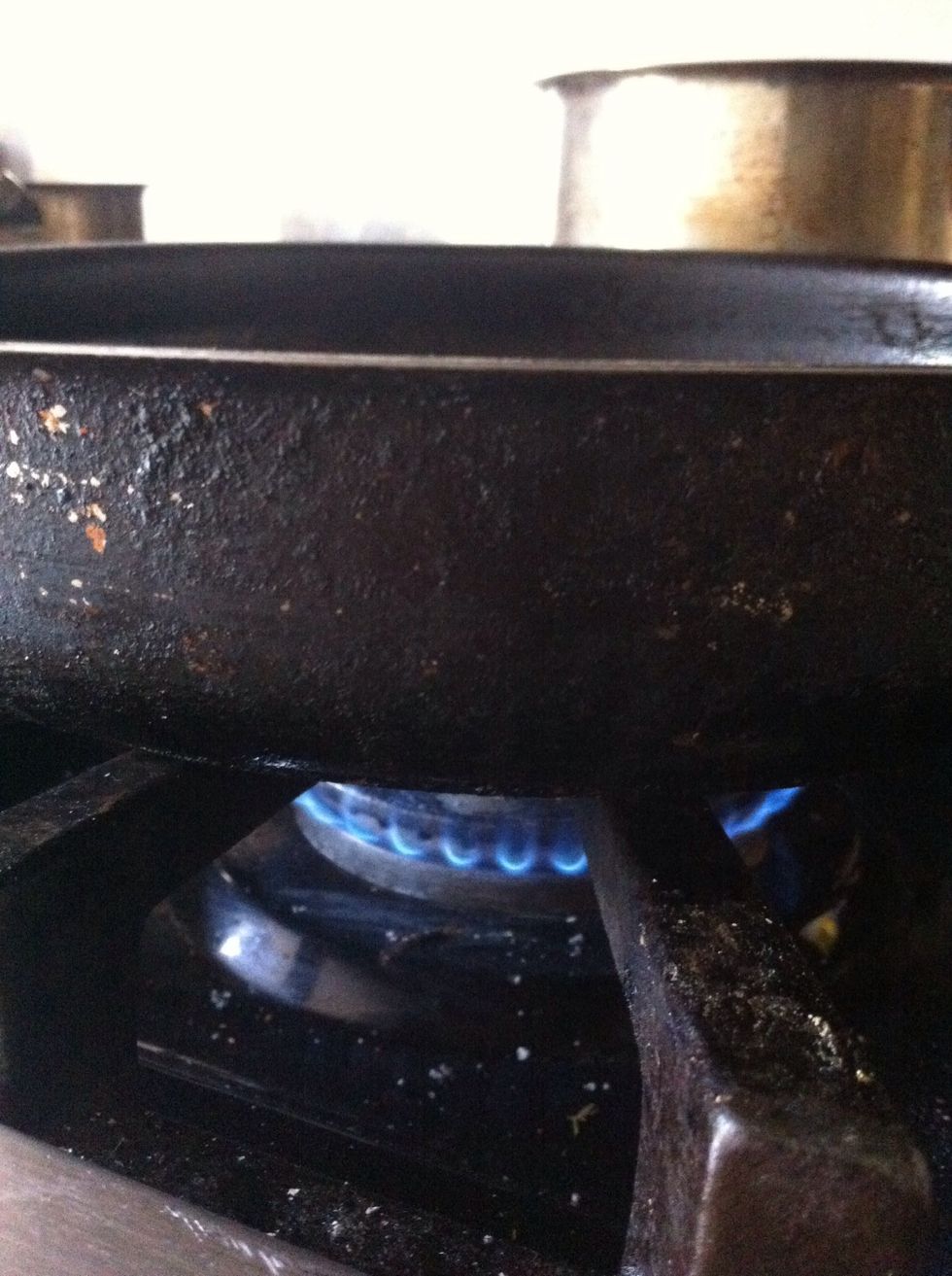 Medium-low heat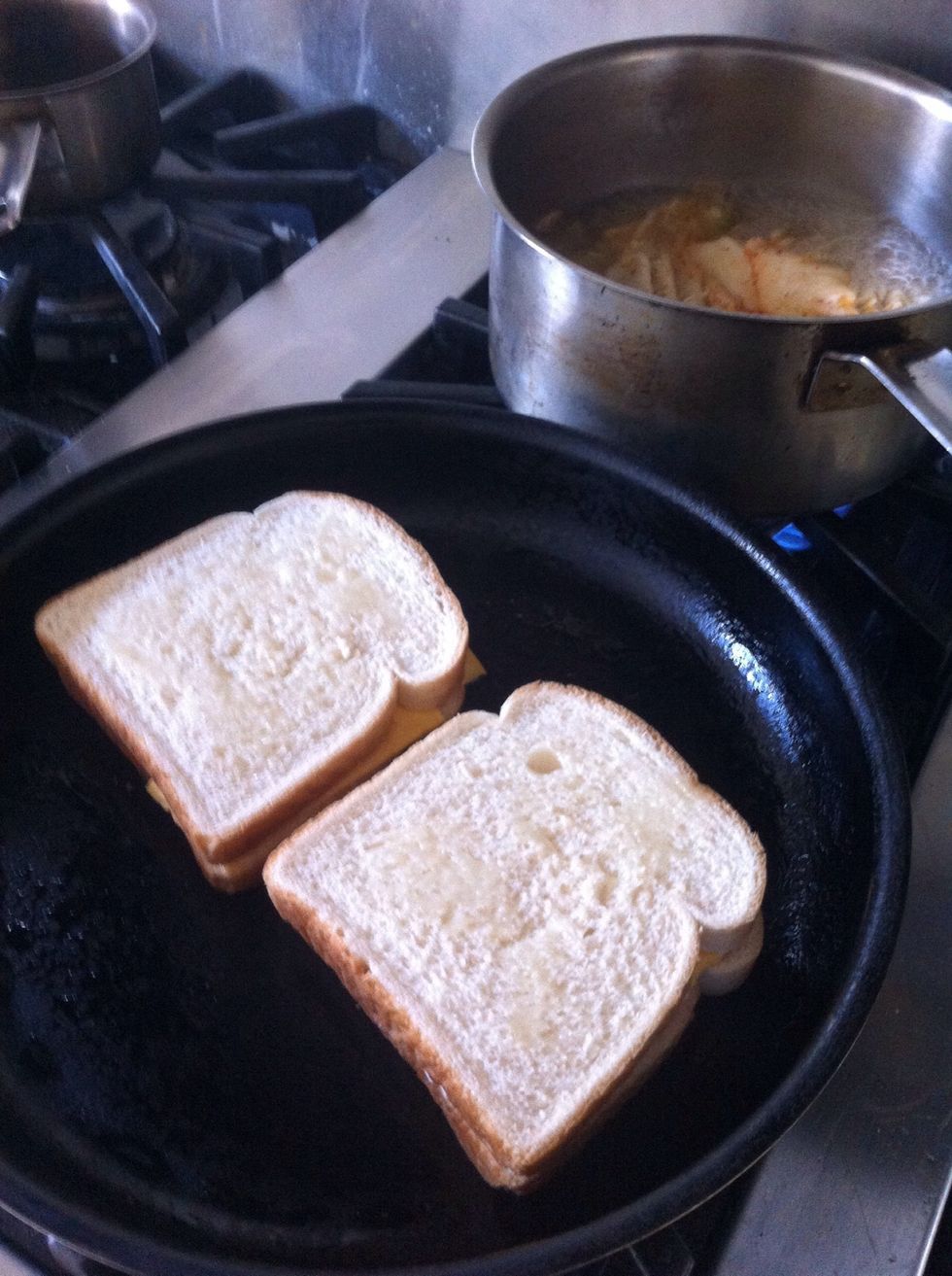 Fry those suckers up.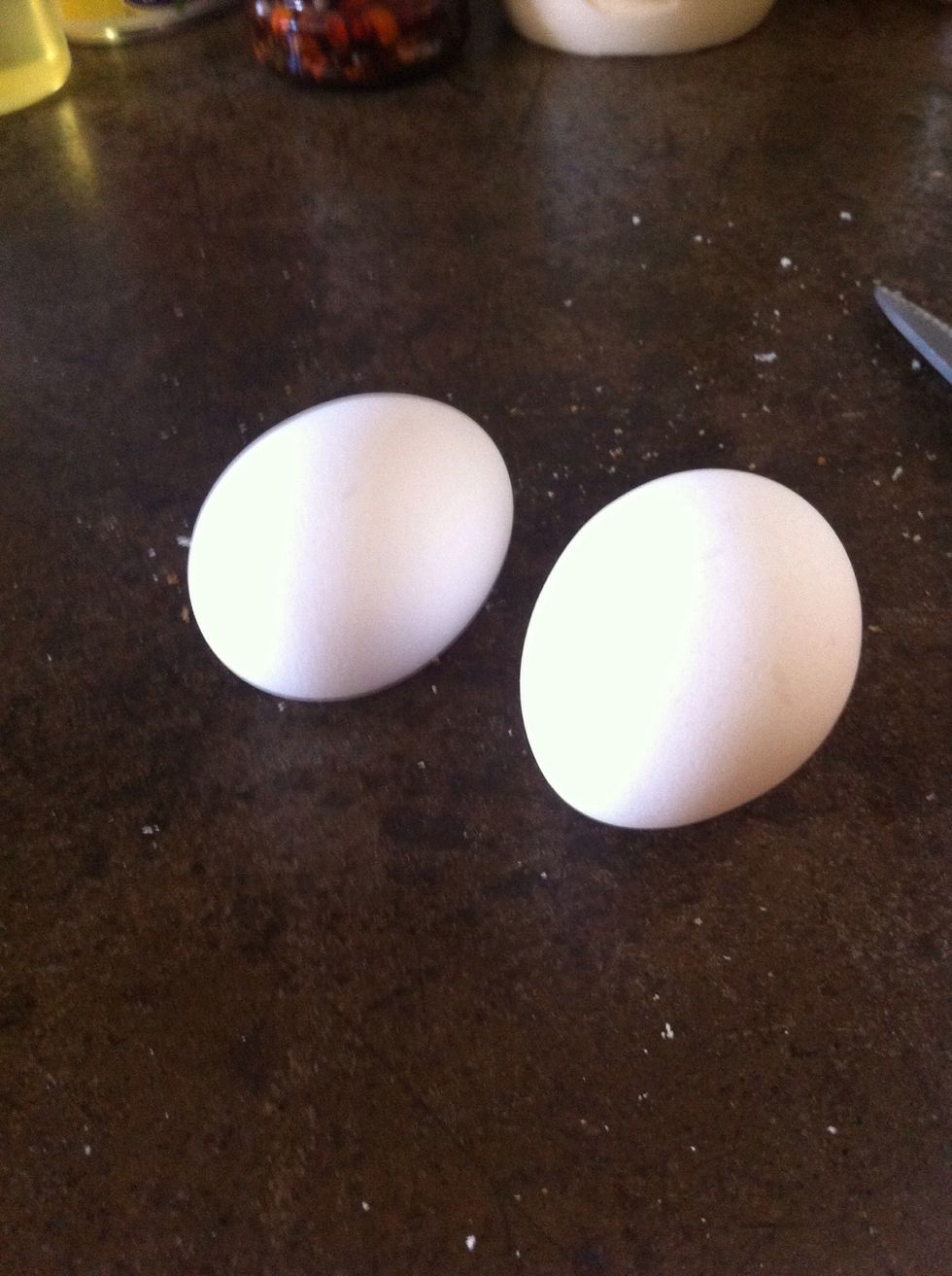 My testicles.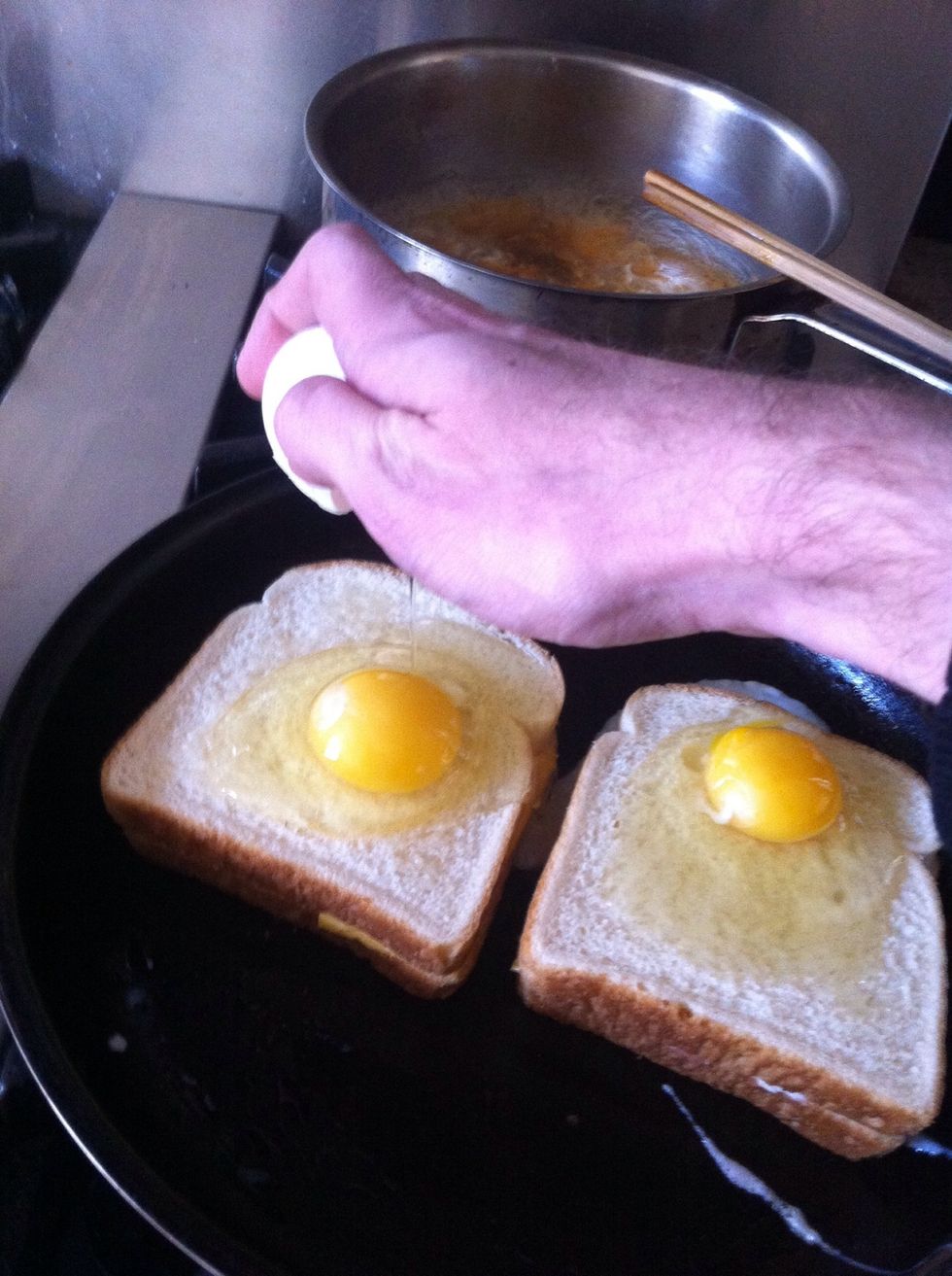 Crack an egg on each and let them settle into the bread until the bottom screams to be flipt. Ya gotta do it all at once & splatter it all under the bottom so the yoke doesn't get lost in tha shuffle.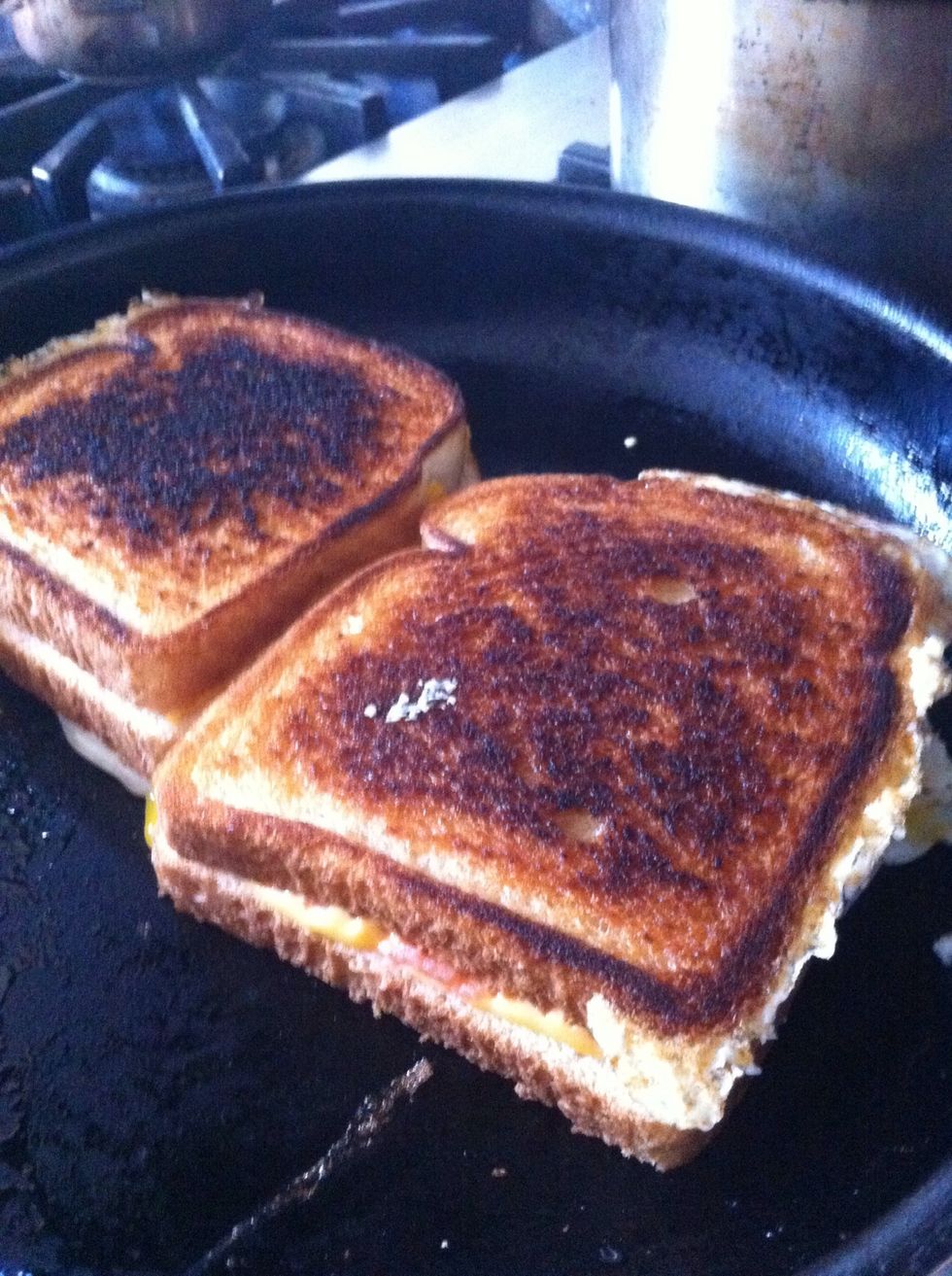 Flipped.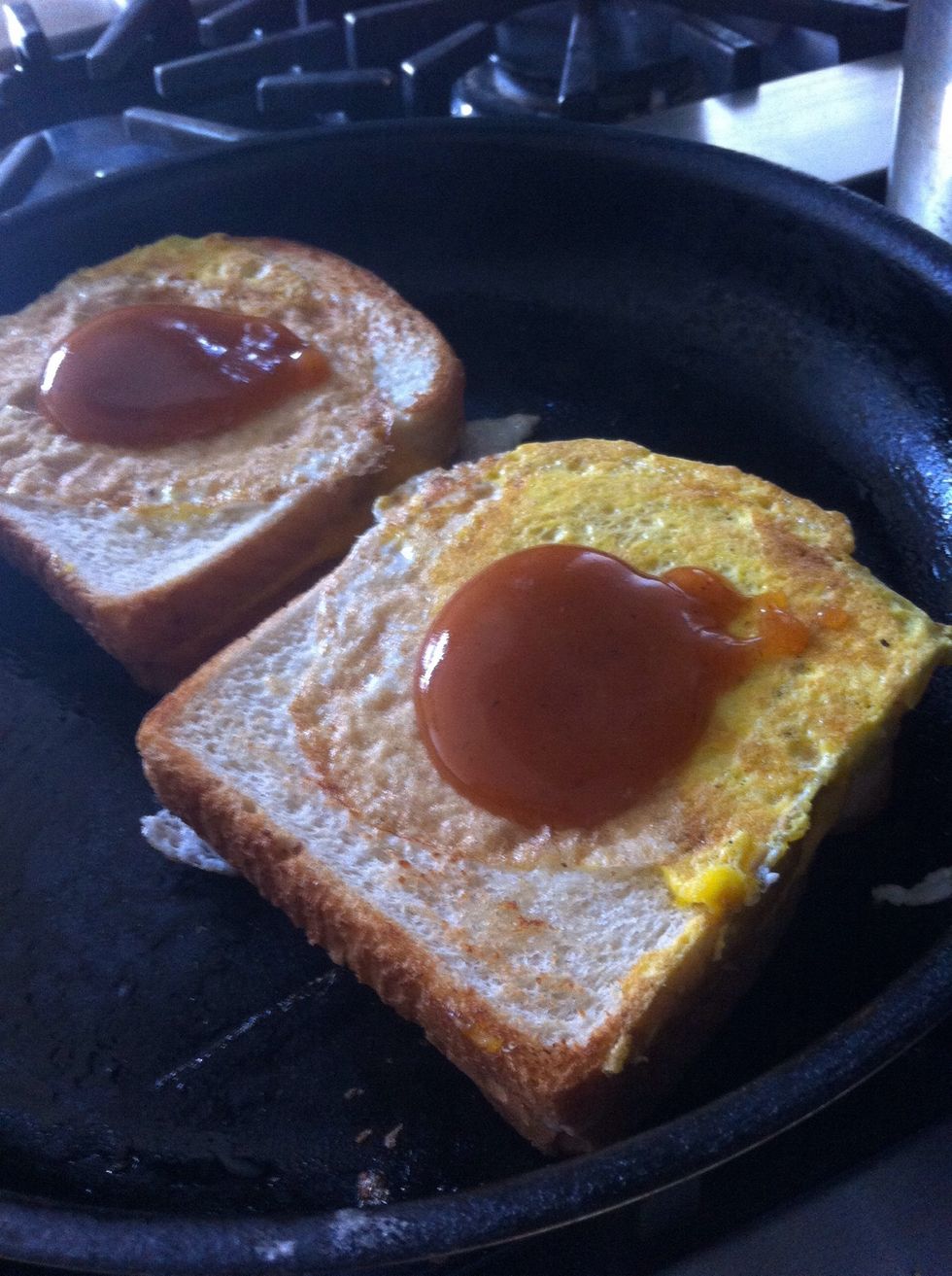 Cuz I was feelin crazy I threw a spoonful of Swiss Chalet dipping sauce on 'em.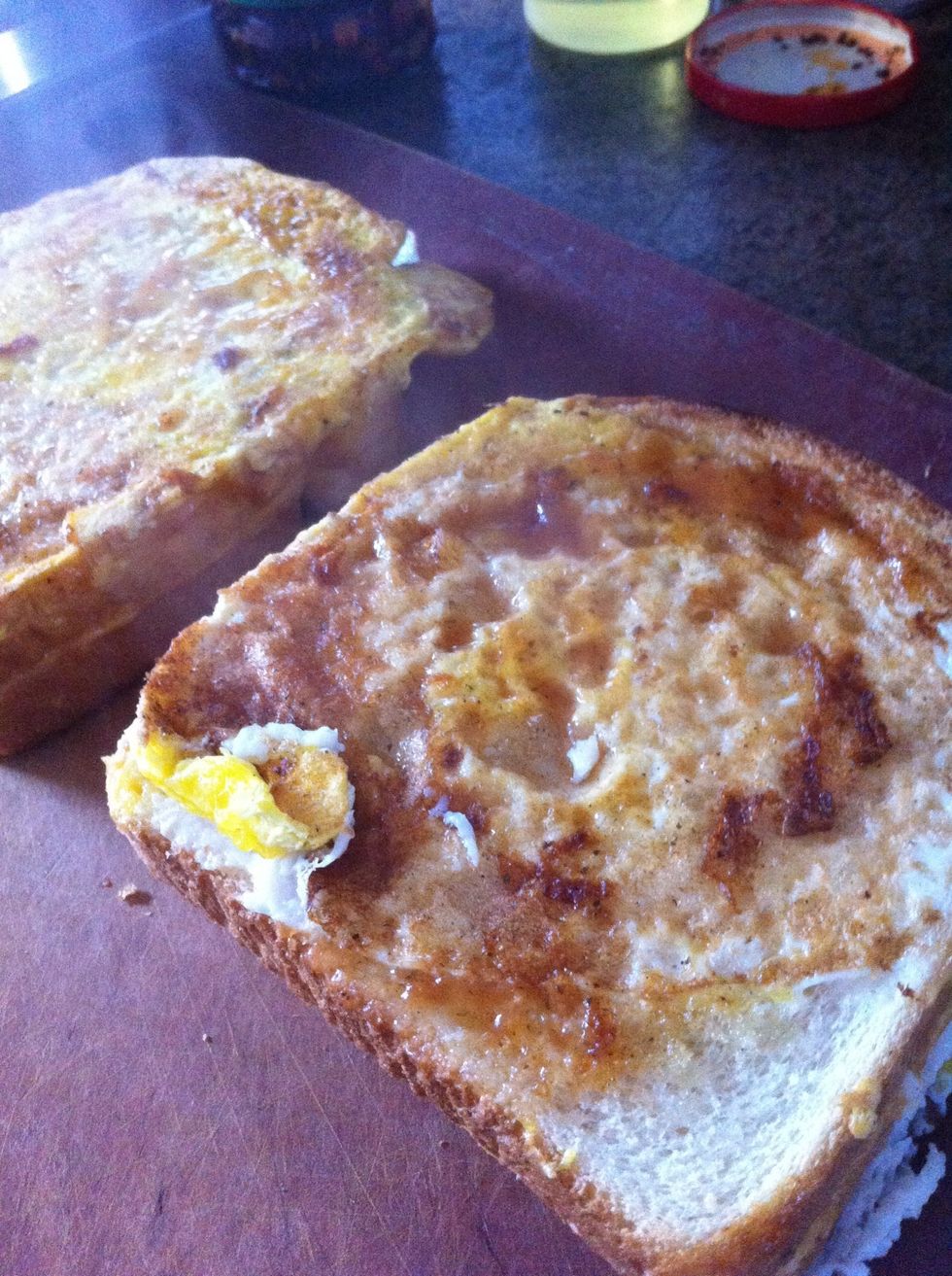 And refried the egg in it. Innit.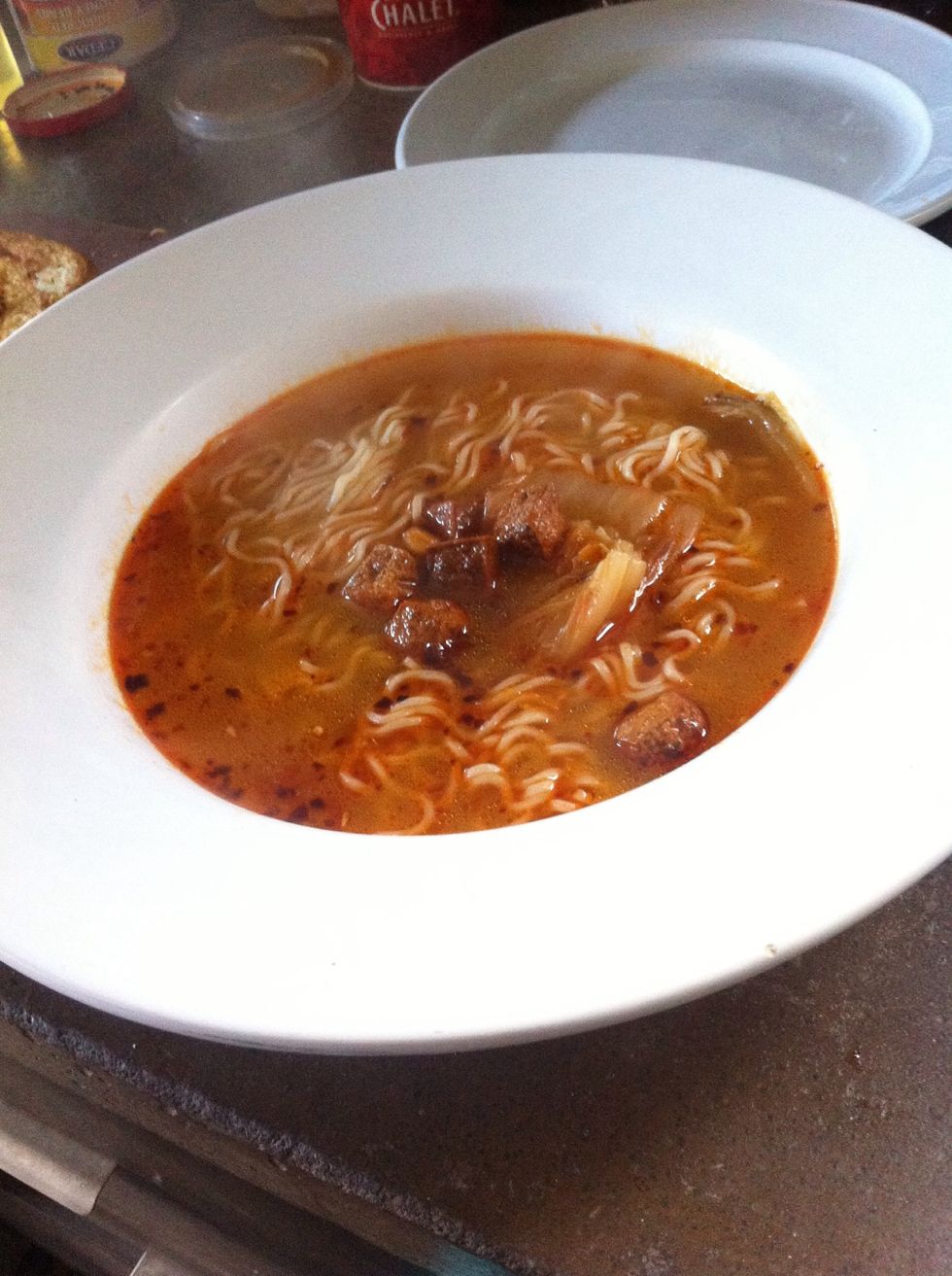 Spicy ramenz.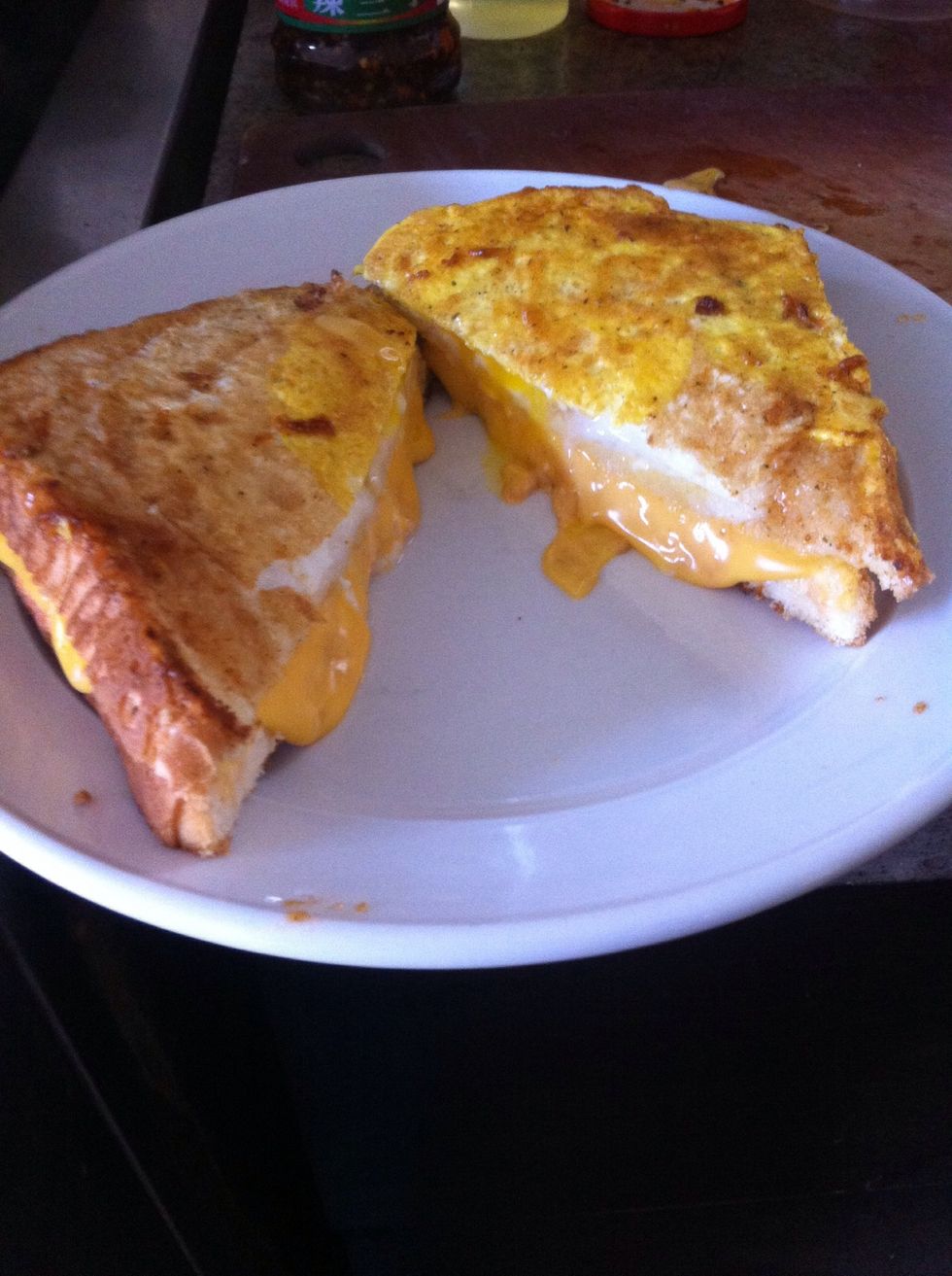 Tomato & fried-egg grilled cheese.
To Be Eated.
White bread
Eggs
Cheese slices
Tomato
Kimch'i
Chili sauce
Ramen noodles
Duck fat
Peppercorn sauce
Mikiki Mikiki
Queer, politico performance artist and harm reduction worker lookin to make bad food gooder.