How this guide works: there will be a photo of the brush w/ it's generic name. The slide following will explain what it's used for & if it's used with dry or wet products, etc.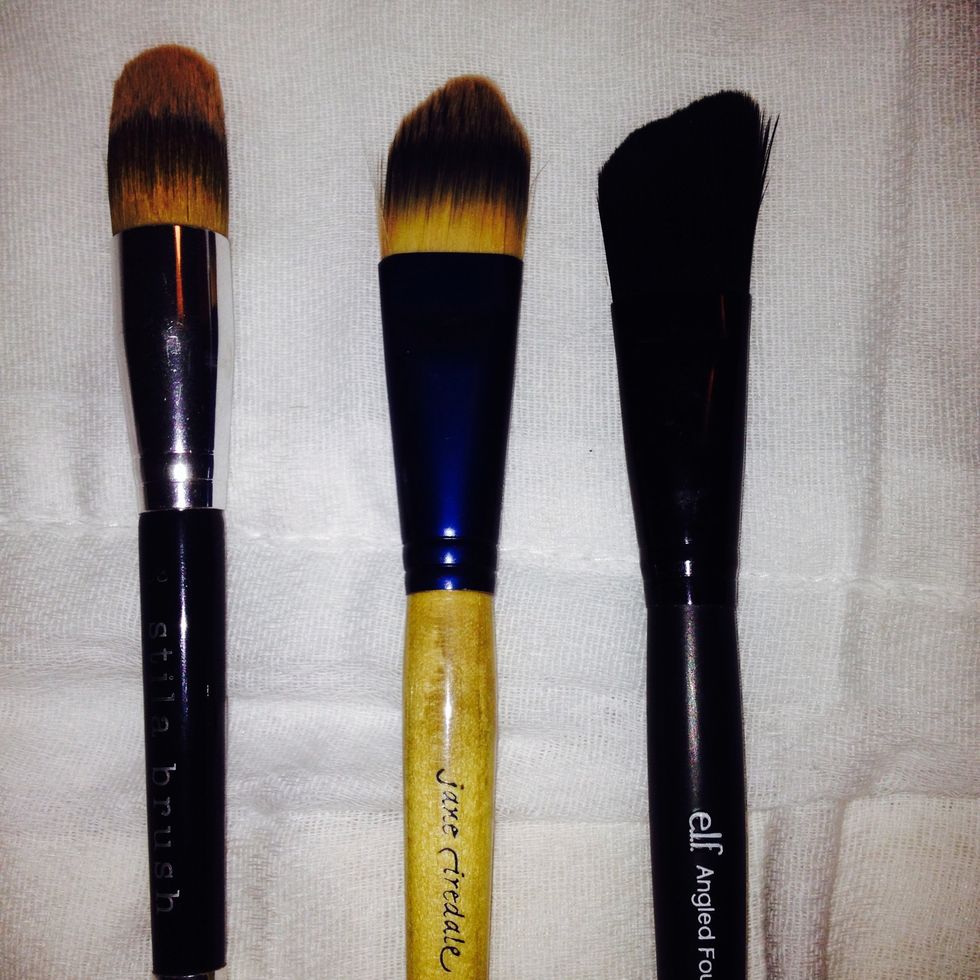 Foundation brushes: round, flat, angled
Liquid foundation. In most cases, synthetic hair. FYI: synthetic is normally used for products that are liquid, gel, or 'wet'. real hair is normally used for dry products such as powders and shadows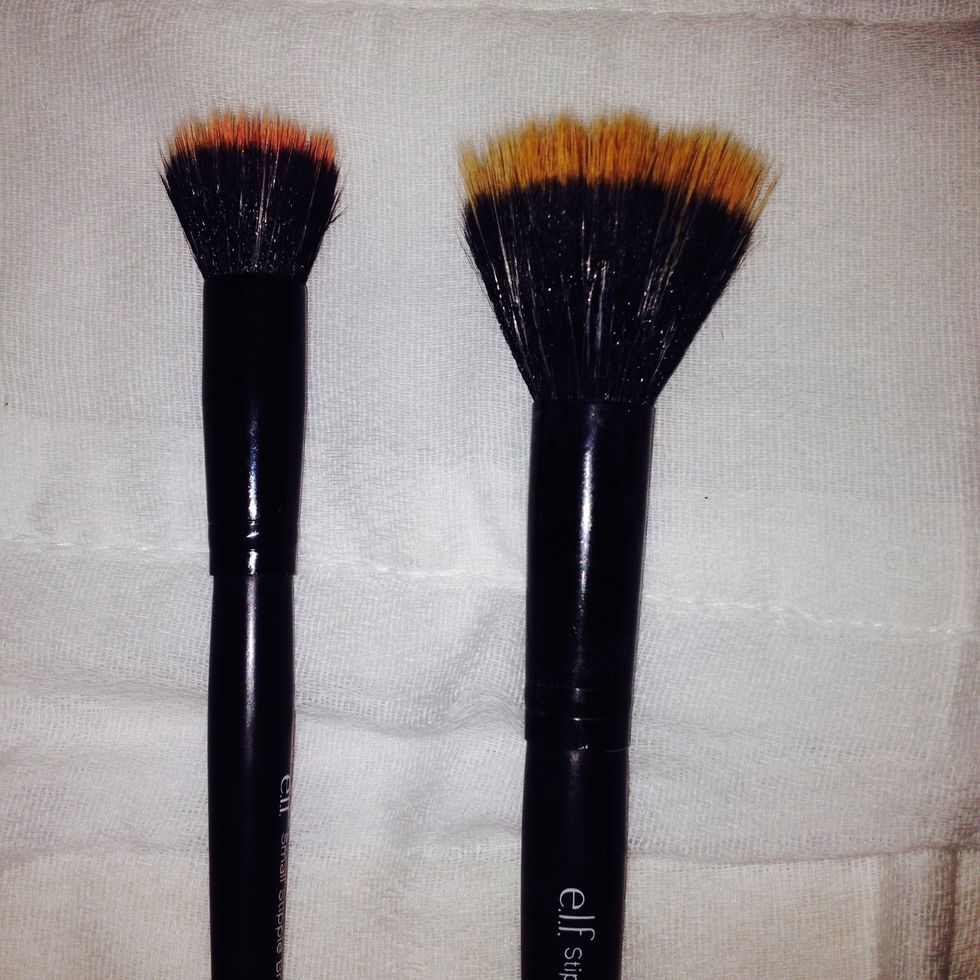 Stippling brushes: small & large
Can be used in sweeping motions for light coverage or in a 'stippling' motion for fuller coverage. Can use wet or dry products. Great alternative for foundation. Also good use for gel or cream blush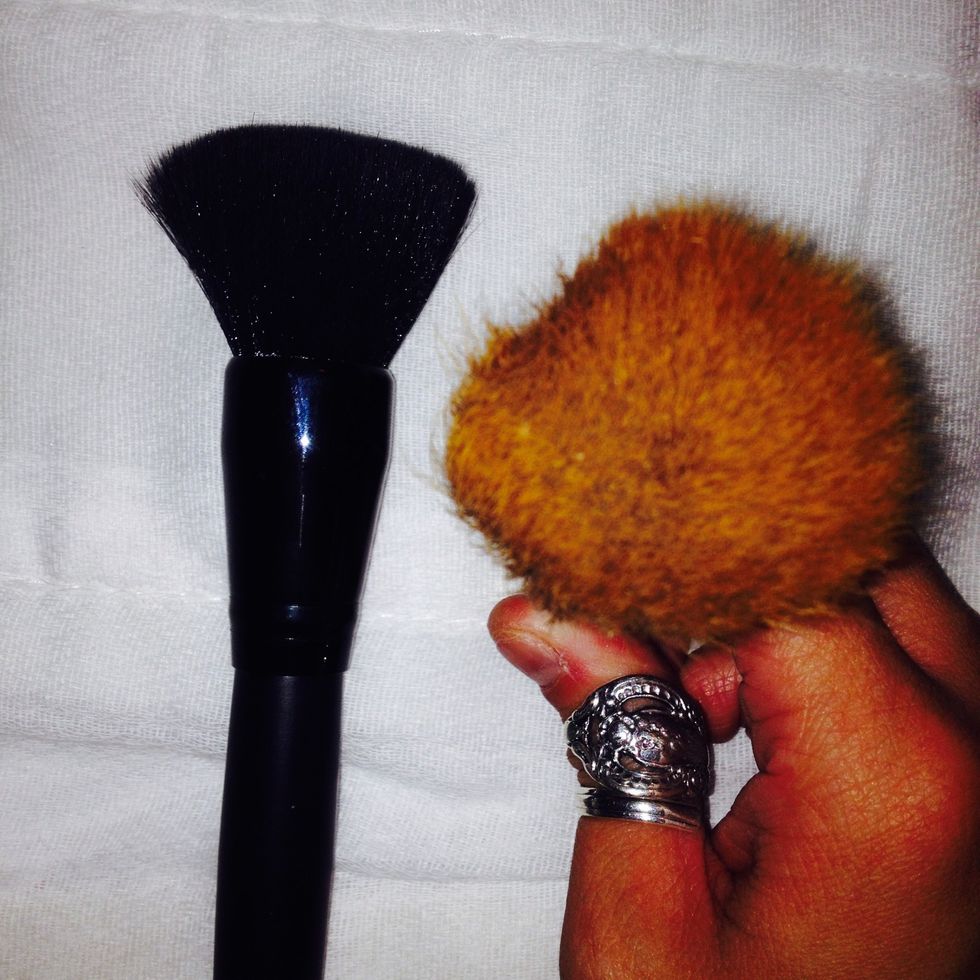 Flat powder brush
Used for powder foundation. Use this for a fuller coverage Instead of traditional powder brush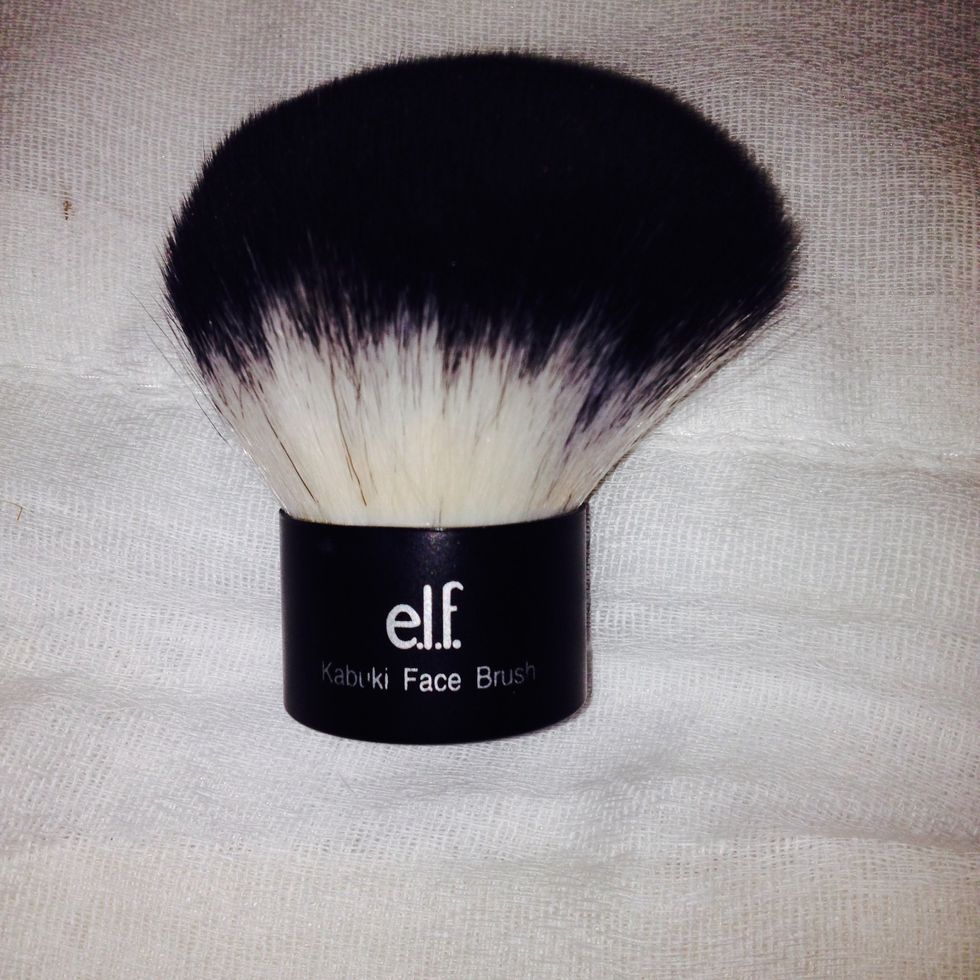 Large Kabuki brush
Great use for powder foundation, bronzer and translucent powder. Use dry products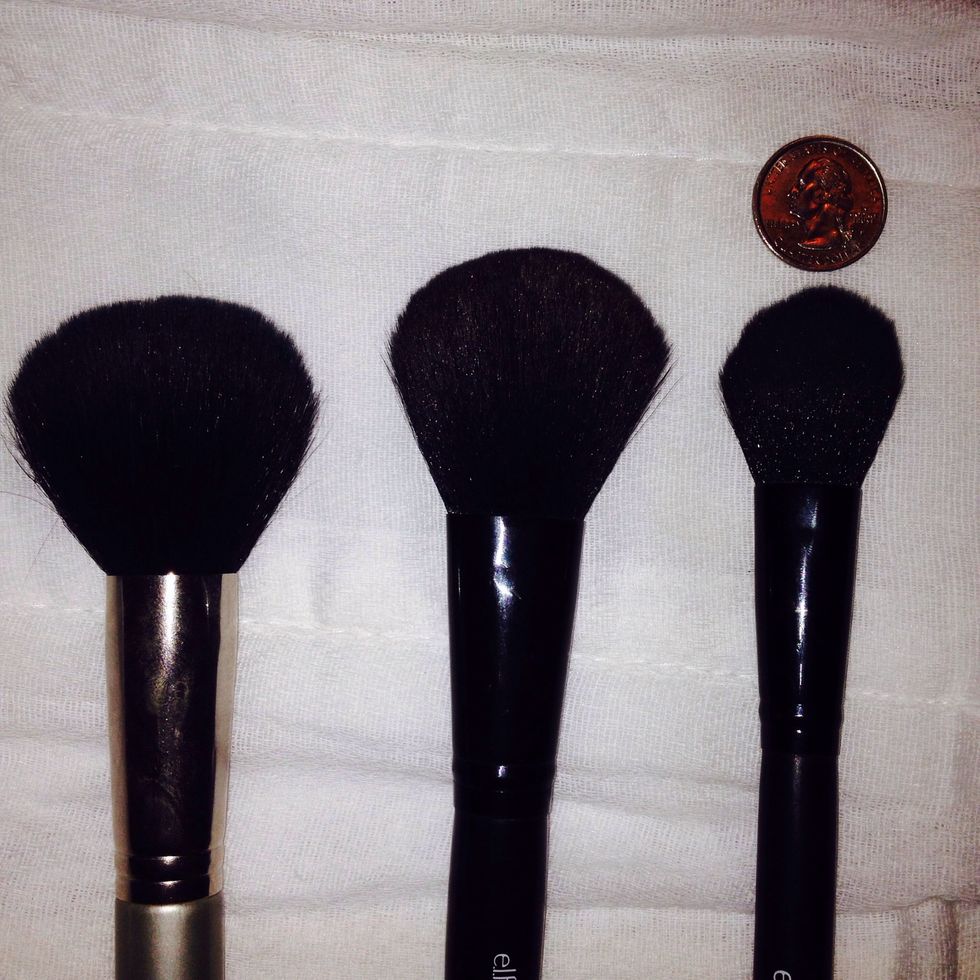 Powder brush: large (powder), medium (blush), small (tapered)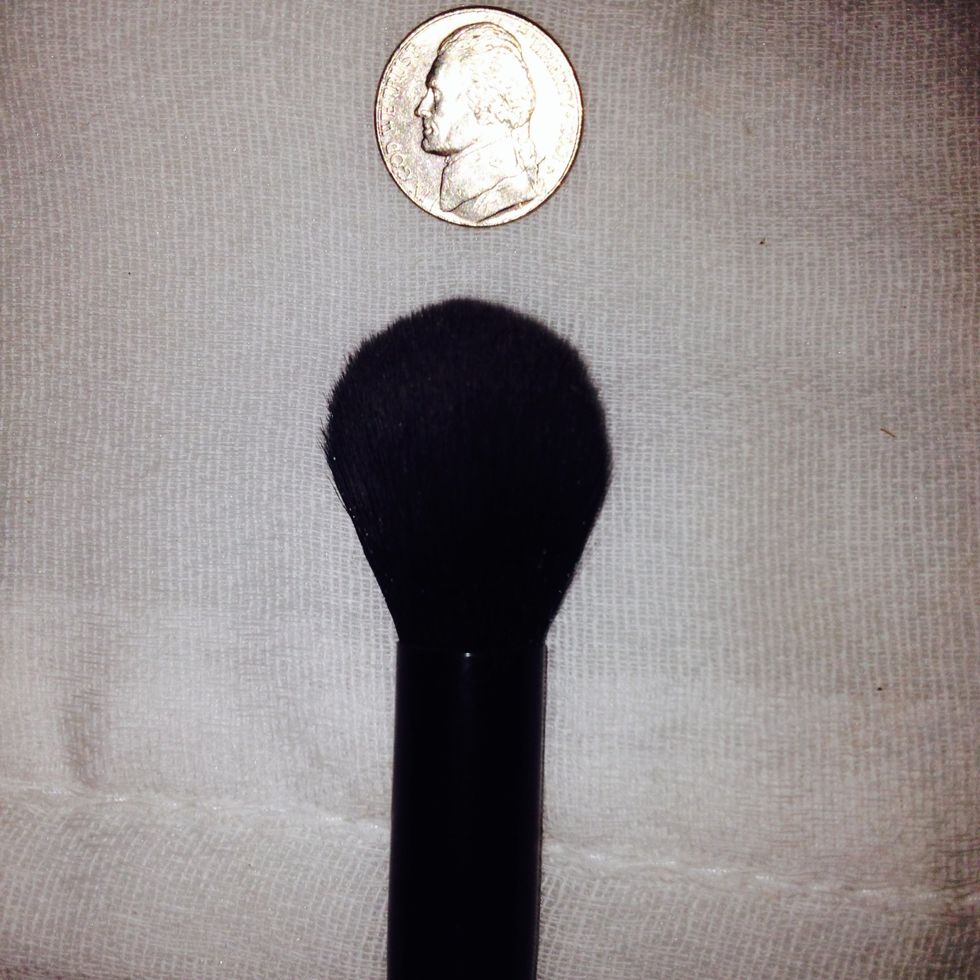 Small blush brush
Large= powder foundation or translucent. Medium= blush small= blush & also great when contouring/ highlighting when using powder products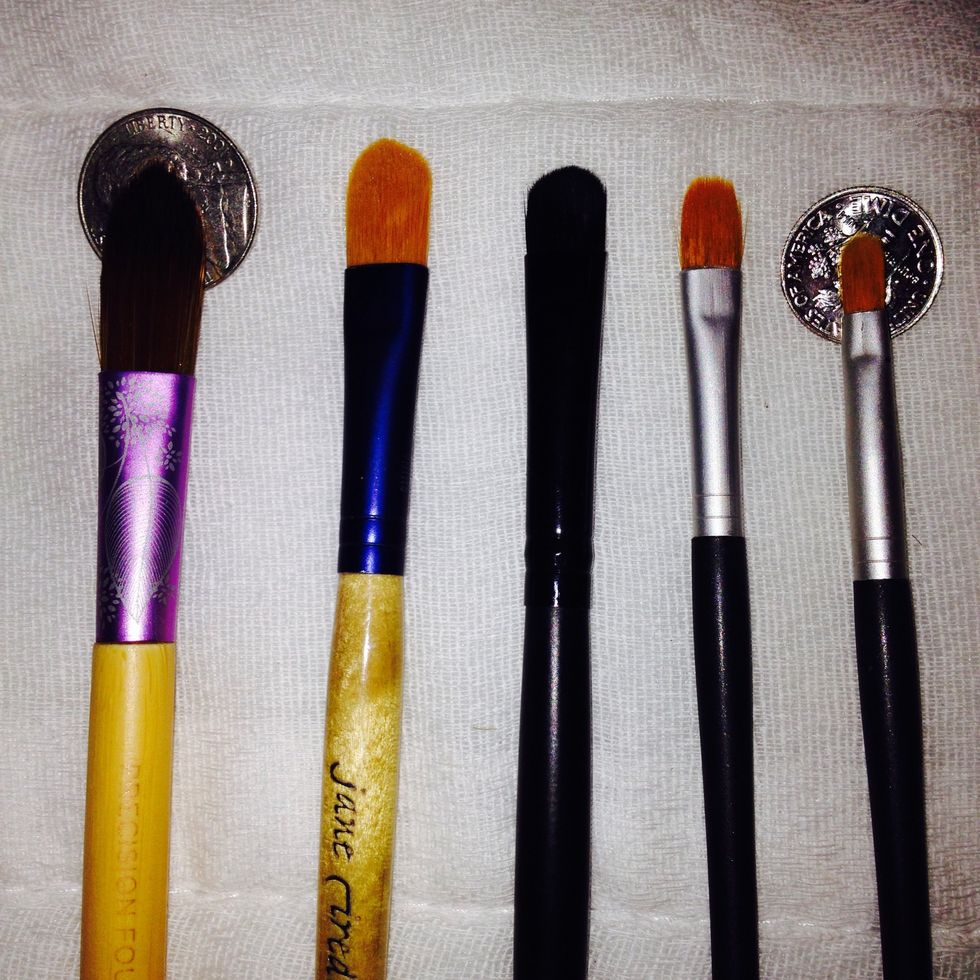 Concealer brushes: showing ranges in size. Large to small
Used with concealer. Usually always synthetic due to the fact that concealer is a 'wet' product. I also use these to apply eyeshadow primer. Small can be used for application of lipstick or gloss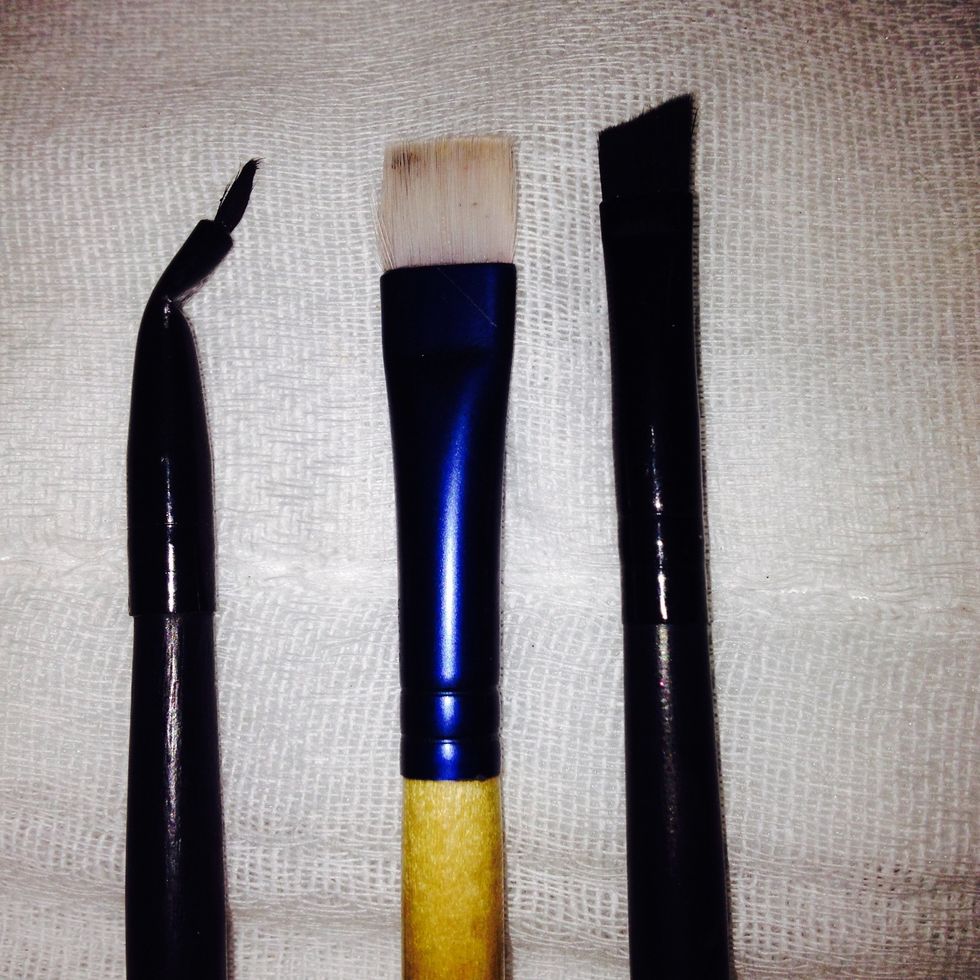 Eyeliner brush: skinny, flat & angled
Synthetic eyeliner brush used for gel or cream. BUT can also be used for dry eye shadow. You can wet these with water & dip in eyeshadow for application of eyeliner
...the first brush shown is bent to make application easier. The 2nd brush is nice for beginners bc you don't have to be as accurate because you can just 'press' down, move over, and press again.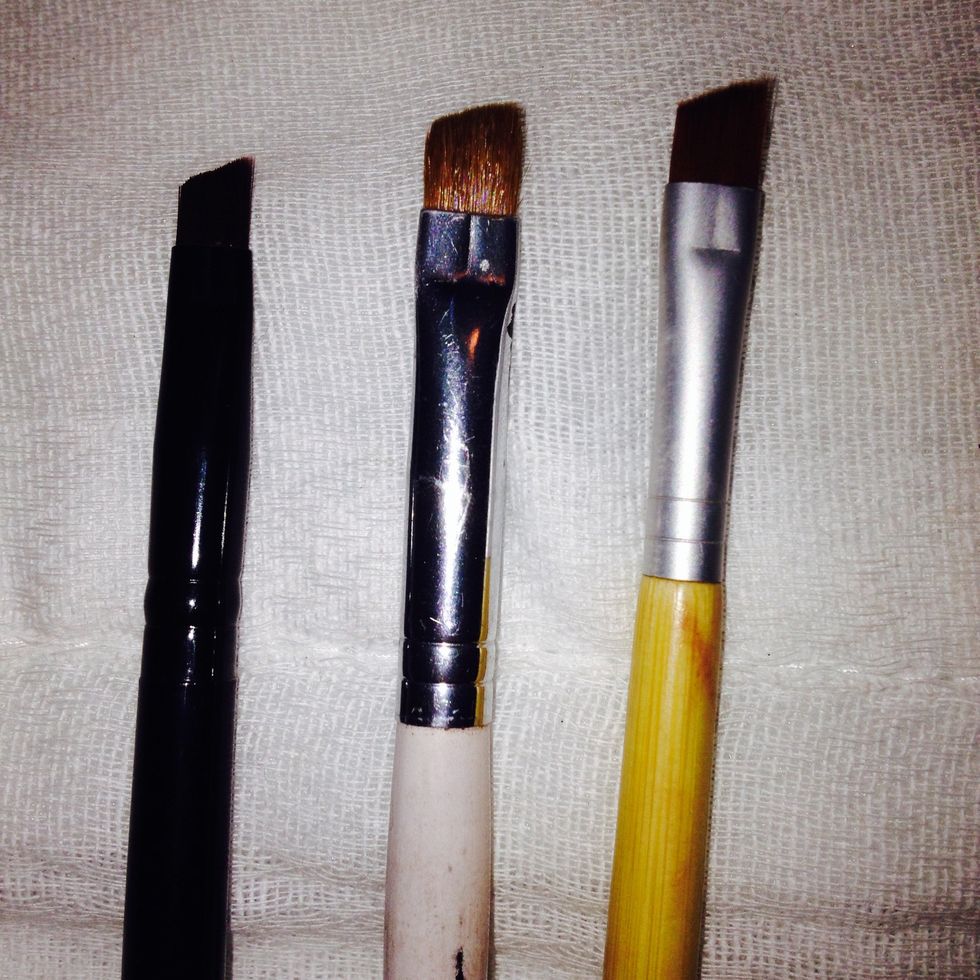 Small angled brush
These are thicker, angled eyeliner brushes shadow only, no gel. I personally use them for contouring eyeshadow (aka the 'darkest' part of a smokey eye on the outer portion of eye, or the crease)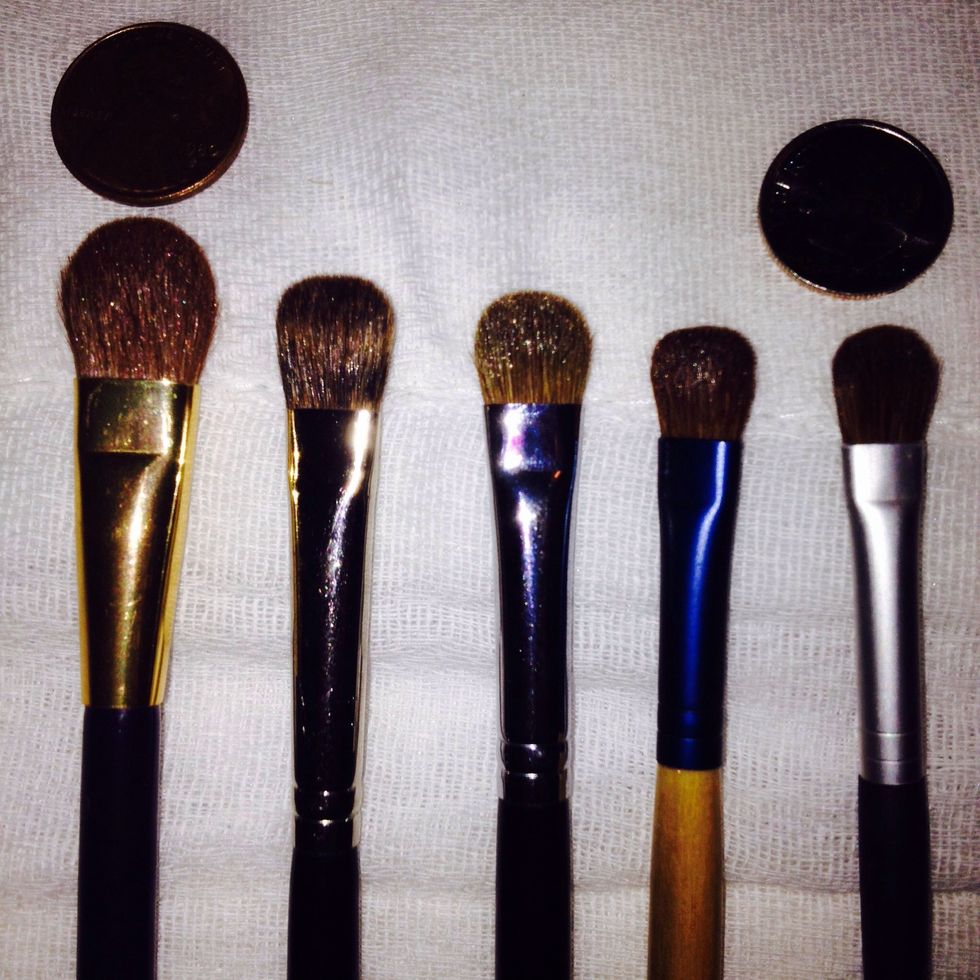 Basic eyeshadow brushes varying in size from large to small
Basic eyeshadow brush to use on lid. Once again the smaller the brush, the more concentrated it is in area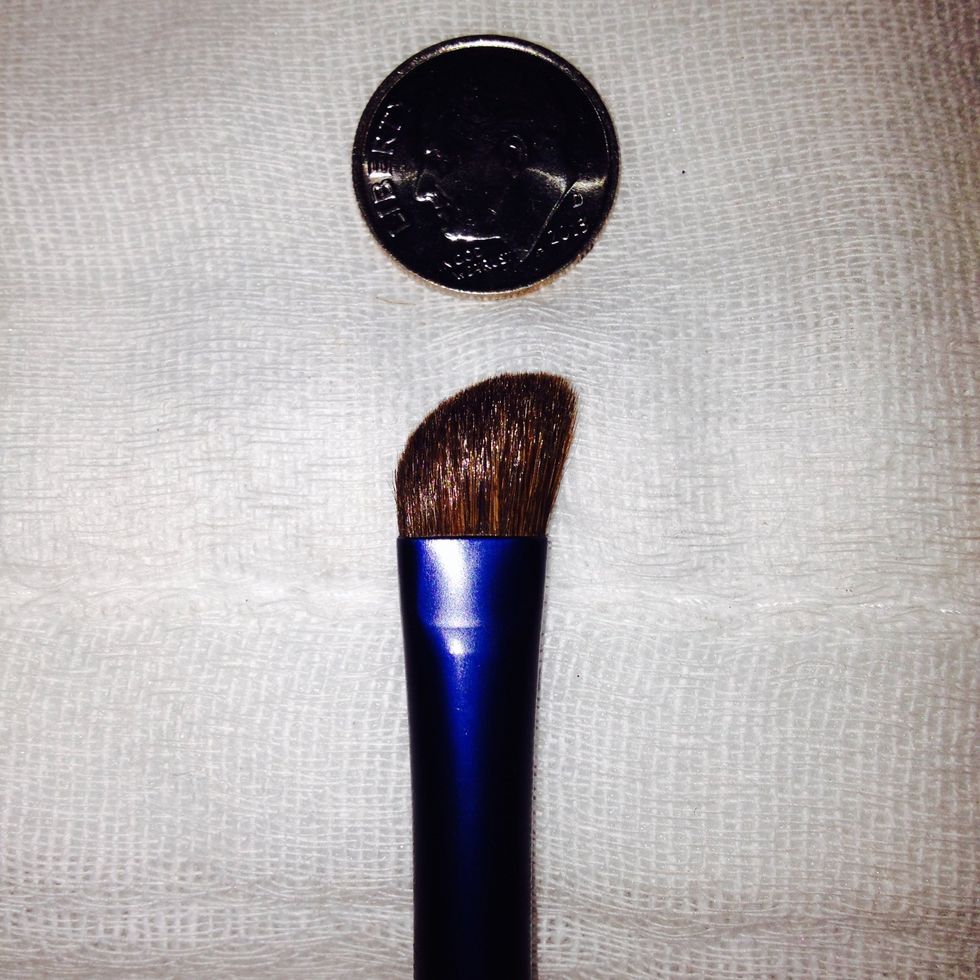 Angled eye shadow brush
Great to use in the crease of your eye but can also be used all over as well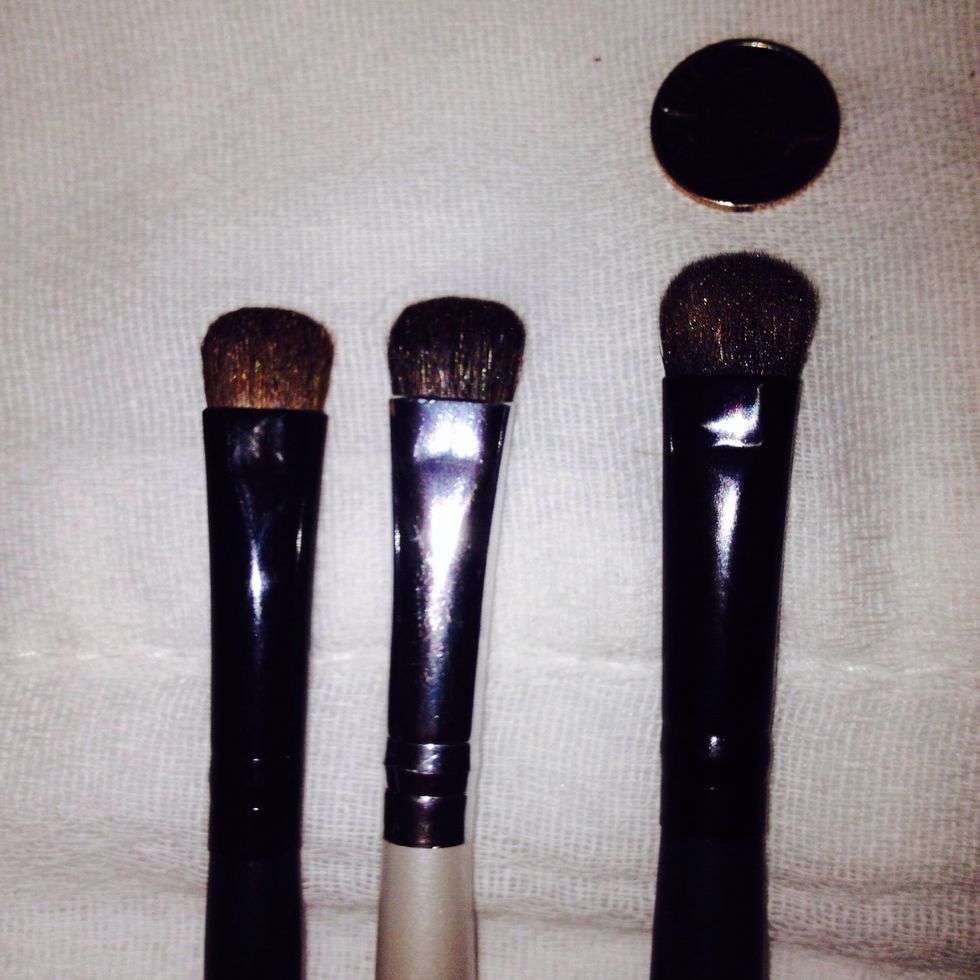 'C' eyeshadow brush
Called 'c' due to the shape of the brush. They tend to be larger so it covers a larger area. FYI: The larger the brush the more the pigment is spread out& the smaller, the more concentrated it is.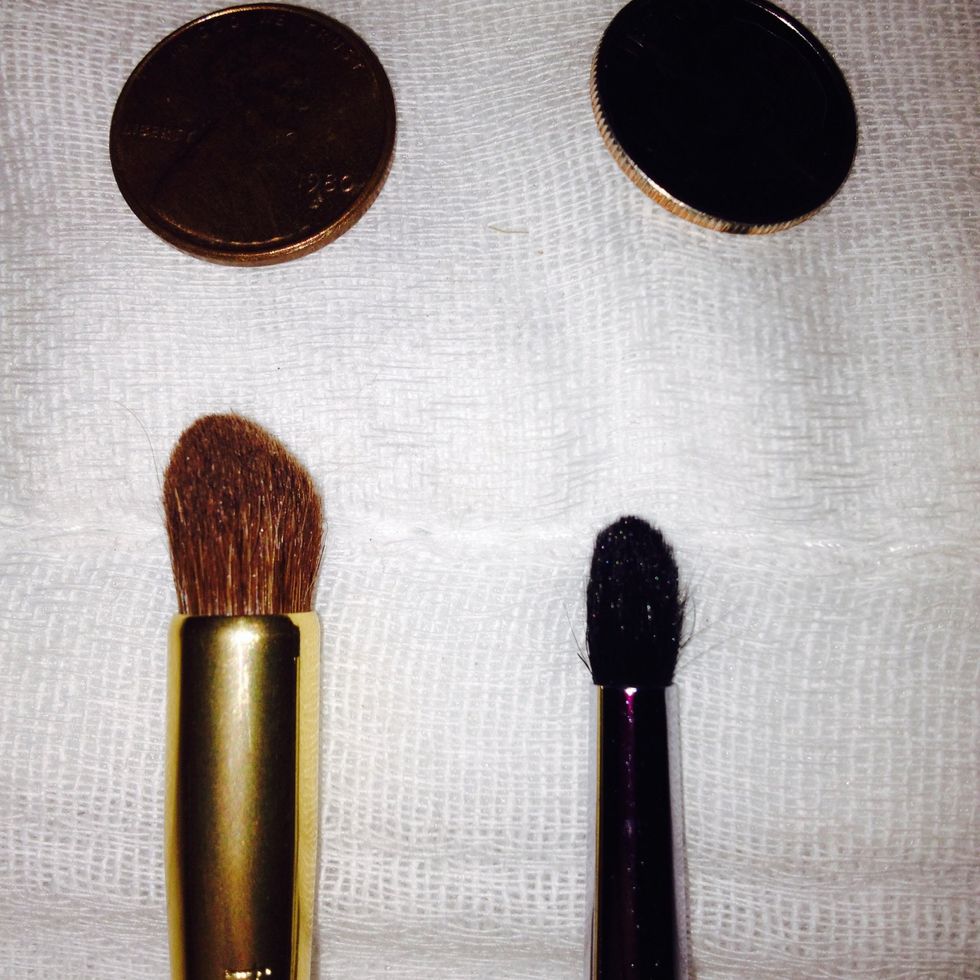 Tapered eye shadow brush
The smaller one is great for creases. The larger one is good for blending and covering the lid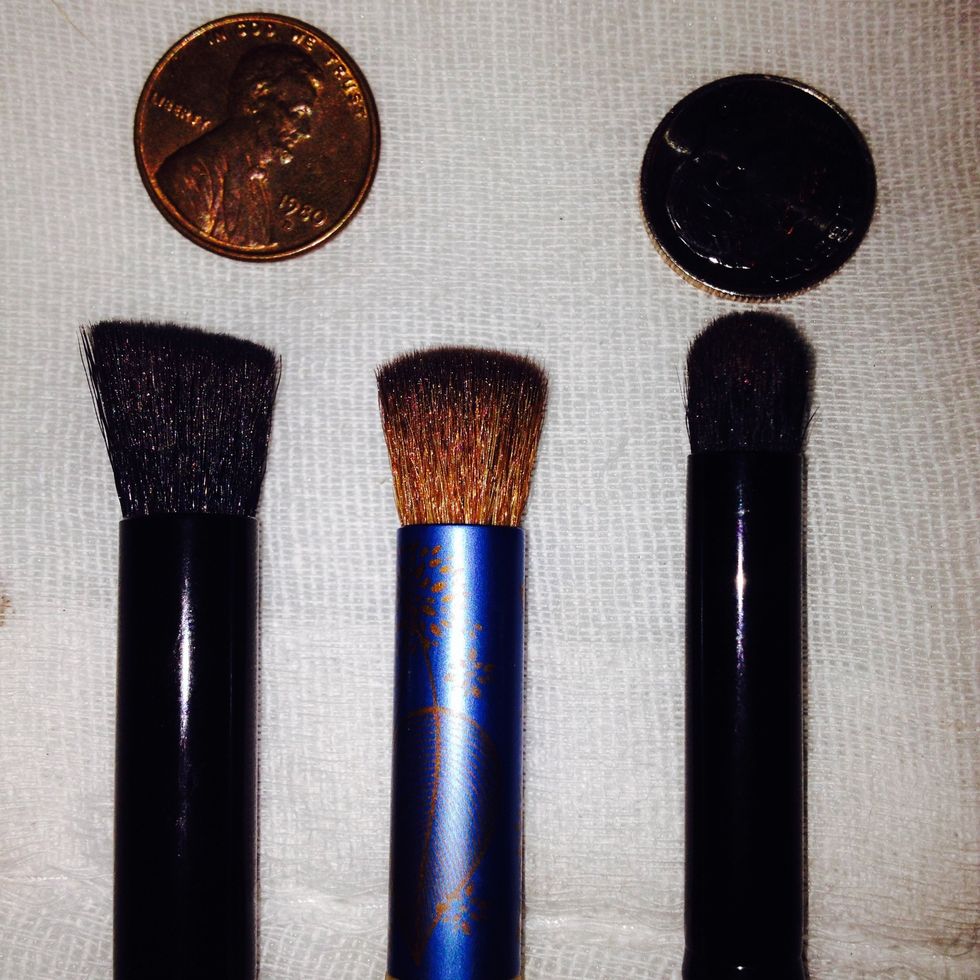 Blending and contouring brush: angled, flat, traditional
Best used to blend colors. Last brush shown can also be used to contour & to use for the crease on eye. Tip: blend in upward/upward angle short strokes instead of back and forth like windshield wipers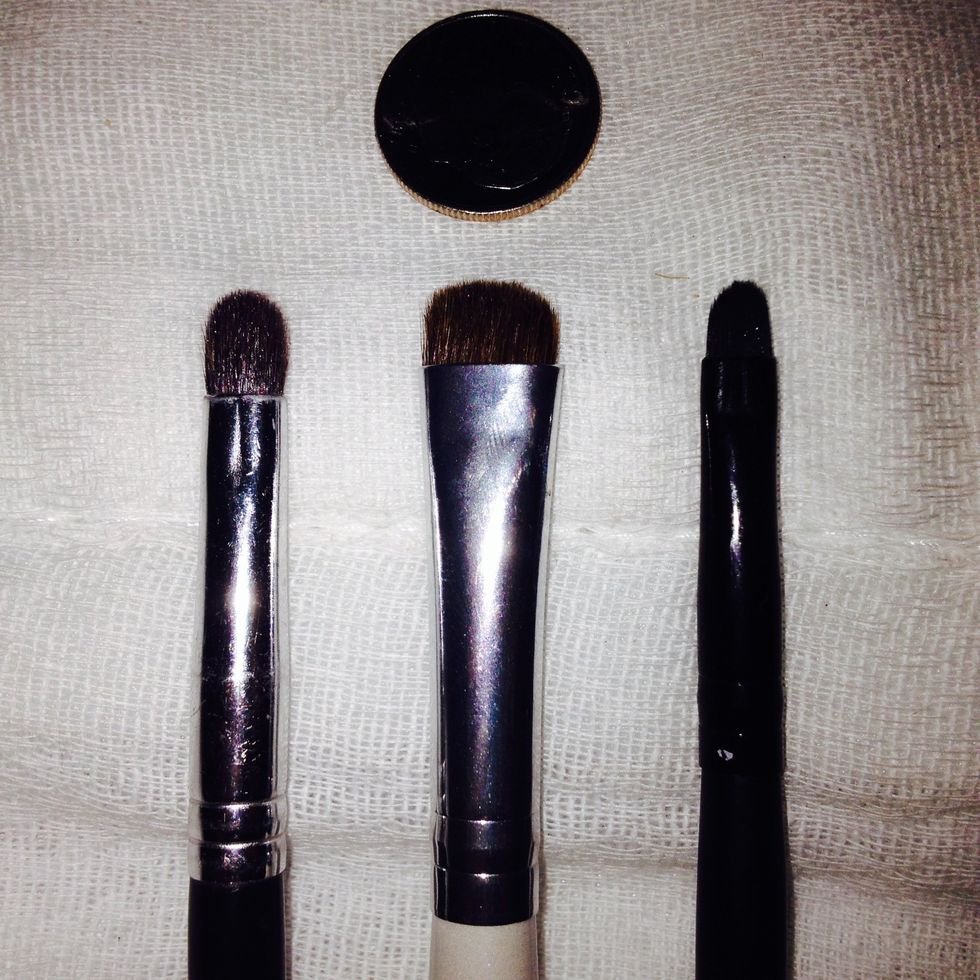 'Smudge' brush: varying sizes
These look like basic eyeshadow brushes but are much more dense and 'hard'.
Detailer brush
When using a detailer in crease vs. What's shown in 18 or 22 or 26, you will get the most concentration of color. Like the smudge brush, they are thicker and 'harder' vs being fluffy
Can use anywhere you need small, concentrated pigment. Also, good to use for blending out eyeliner for a smudged/smokey look. If synthetic (like the 2nd brush)can be used for detailing lips/ concealer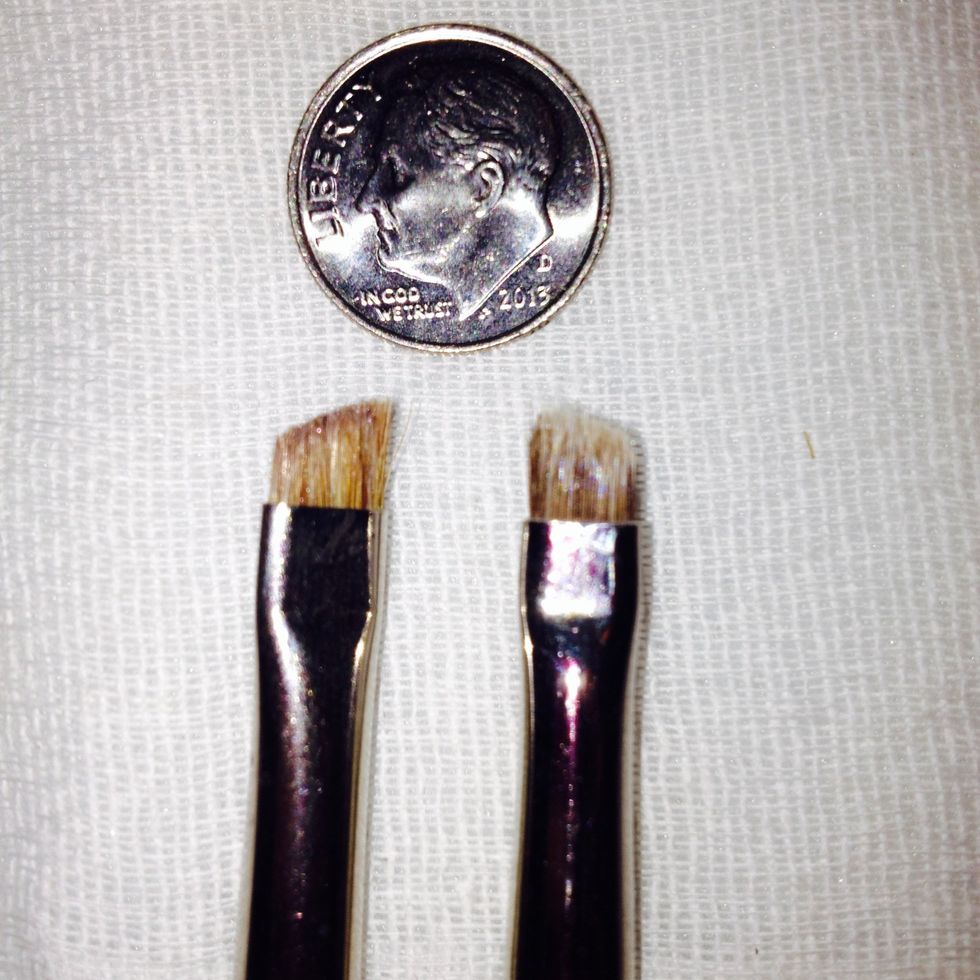 Eye brow brush
Used to fill in eyebrows. Use with powder. Tip: There are eye brow shadows for sale, but if you have a matte shadow that matches the color you need you can use that too.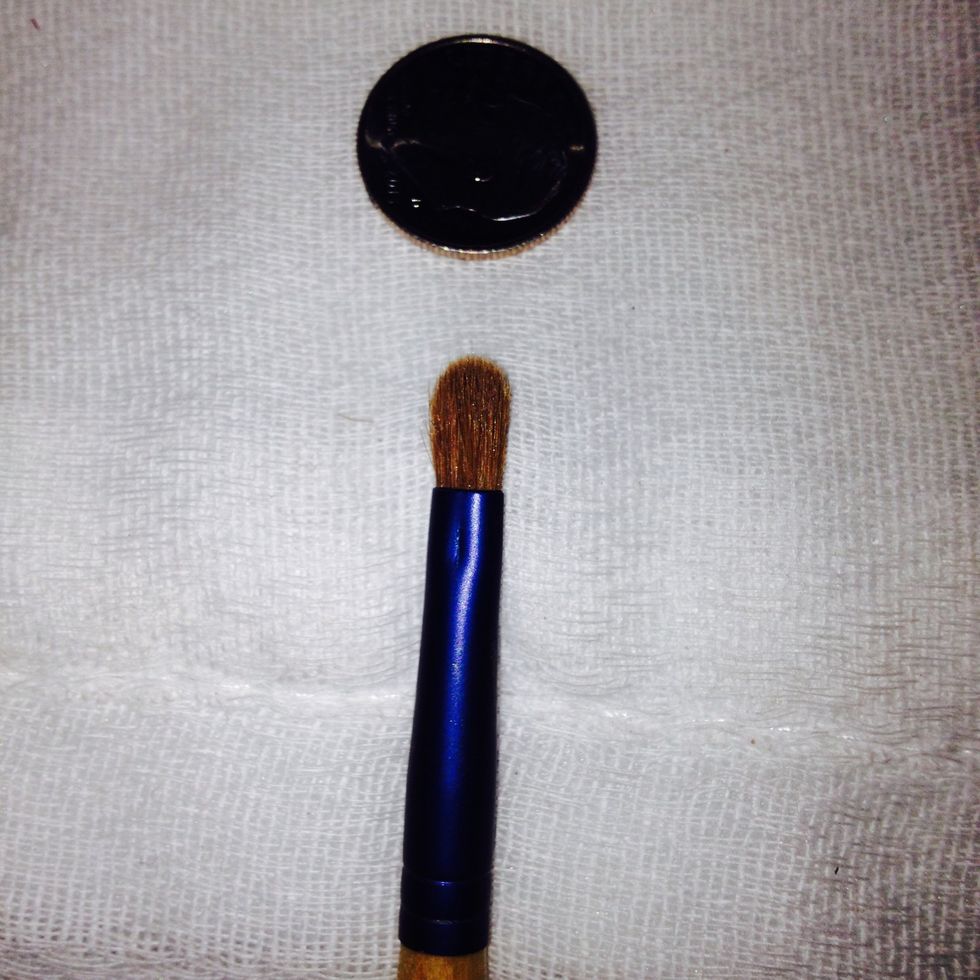 Lip stick/gloss detailer
Pretty self explanatory. Used for lipsticks and glosses
Wedge, 'beauty blender', poof
Wedges: I throw away after one use. Great for blending contouring if you are using a liquid product. They are more traditionally known for the application of liquid foundation.
Beauty blender: use for liquid foundation. Tip: can wet before hand. Just ring out access water. Poof: for use mainly of translucent powders
Final note: as you can tell, some of the brushes can do the same task as another (ex: smudge & detail) and of course, makeup has little rules so personalize the brushes to your needs! For example..
Even though a 'powder' brush is meant for powder foundation, if you want to use it for blush, go ahead!
If you want to know the brand of a specific brush just ask! Questions? Comments? Want to request a guide? Comment or message. Like ❤️this to send some love!
Mia Morales
My name is Mia. I've had my aesthetics license for 6 yrs & I <3 makeup artistry. I'm currently in school for my BSA in accounting. I like pretty things.