Plant sunflower seeds in a small container and water vigorously.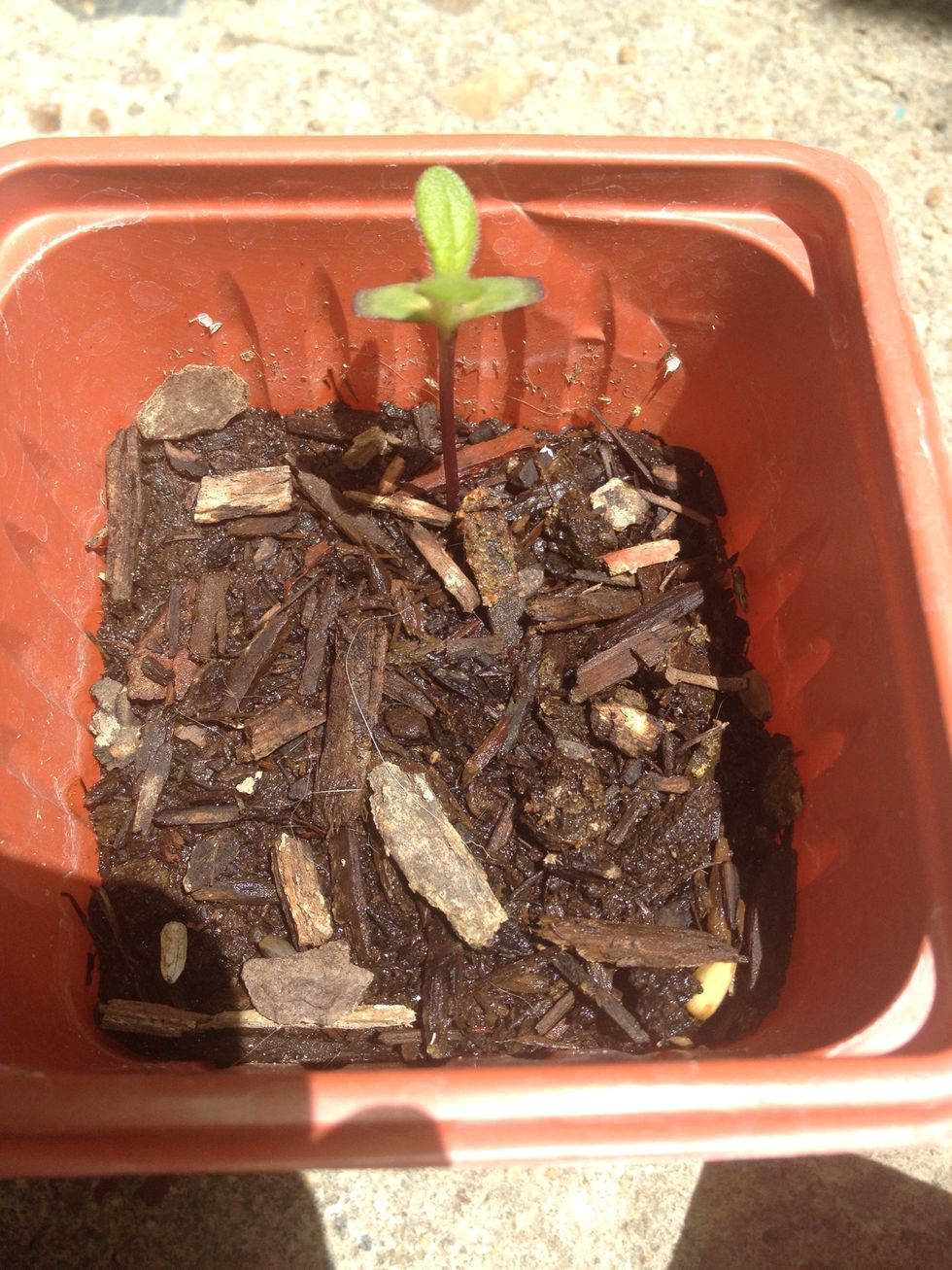 Water every day for best results and soon after a week a sprout will appear.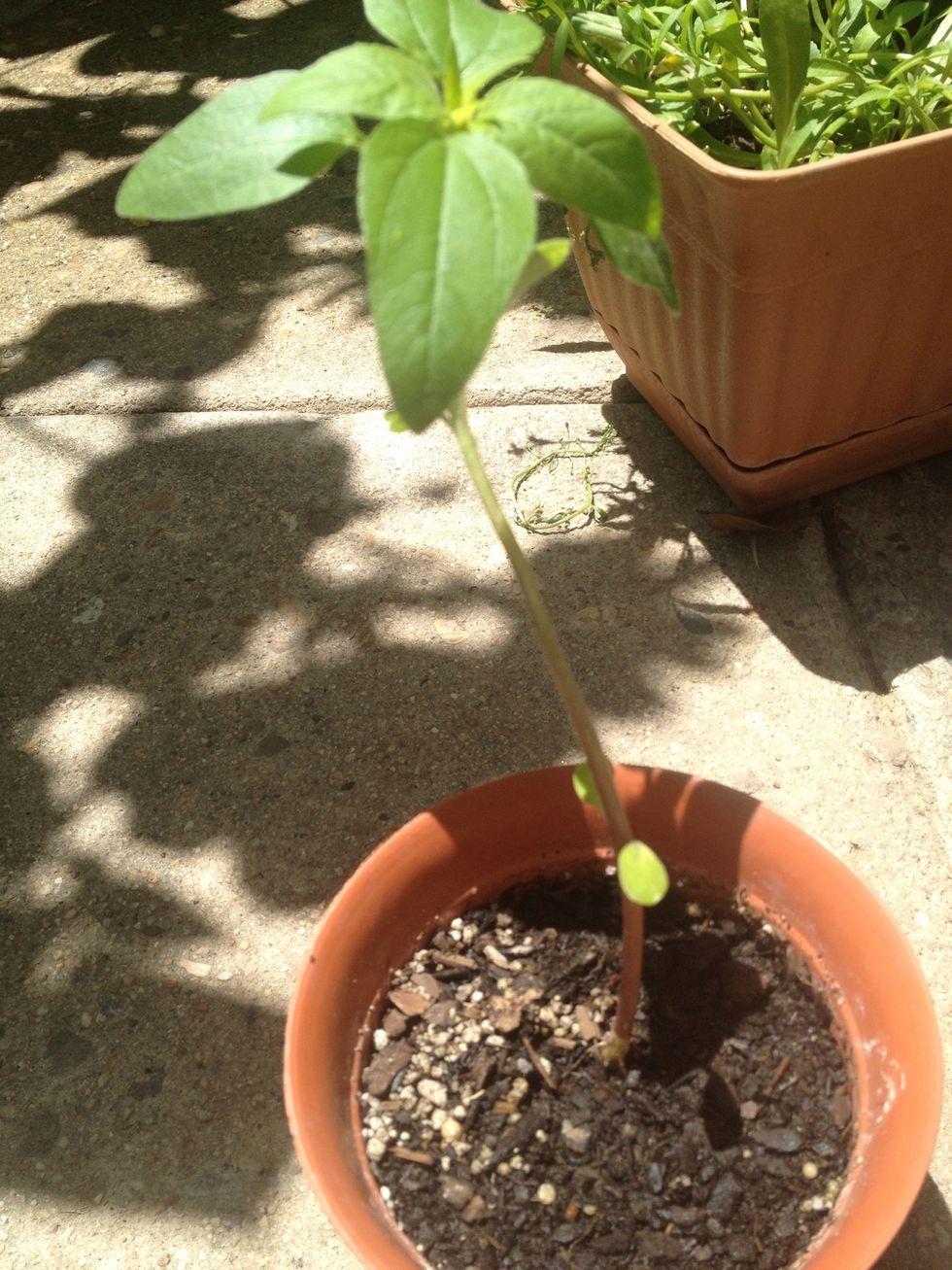 Ater two weeks of watering everyday, lots of attention and sun. Beware of evil caterpillars. Sunflowers attract many bugs. Use a simple bug defeater to keep these pests away then transplant to ground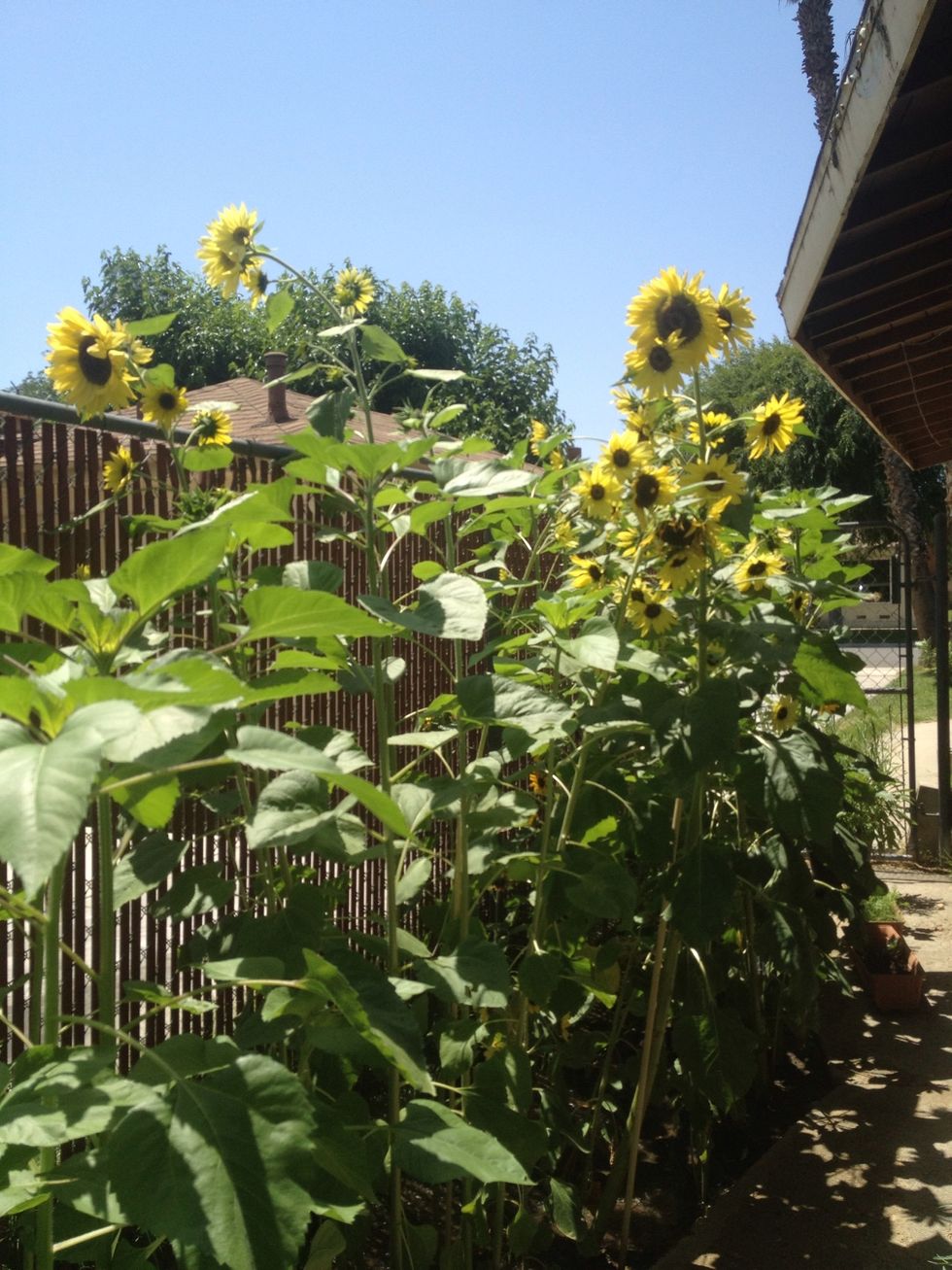 After a month, these sunflowers shoot up to the sky and bloom. Soon your friends and family will start calling you Farmer John because of your green thumb.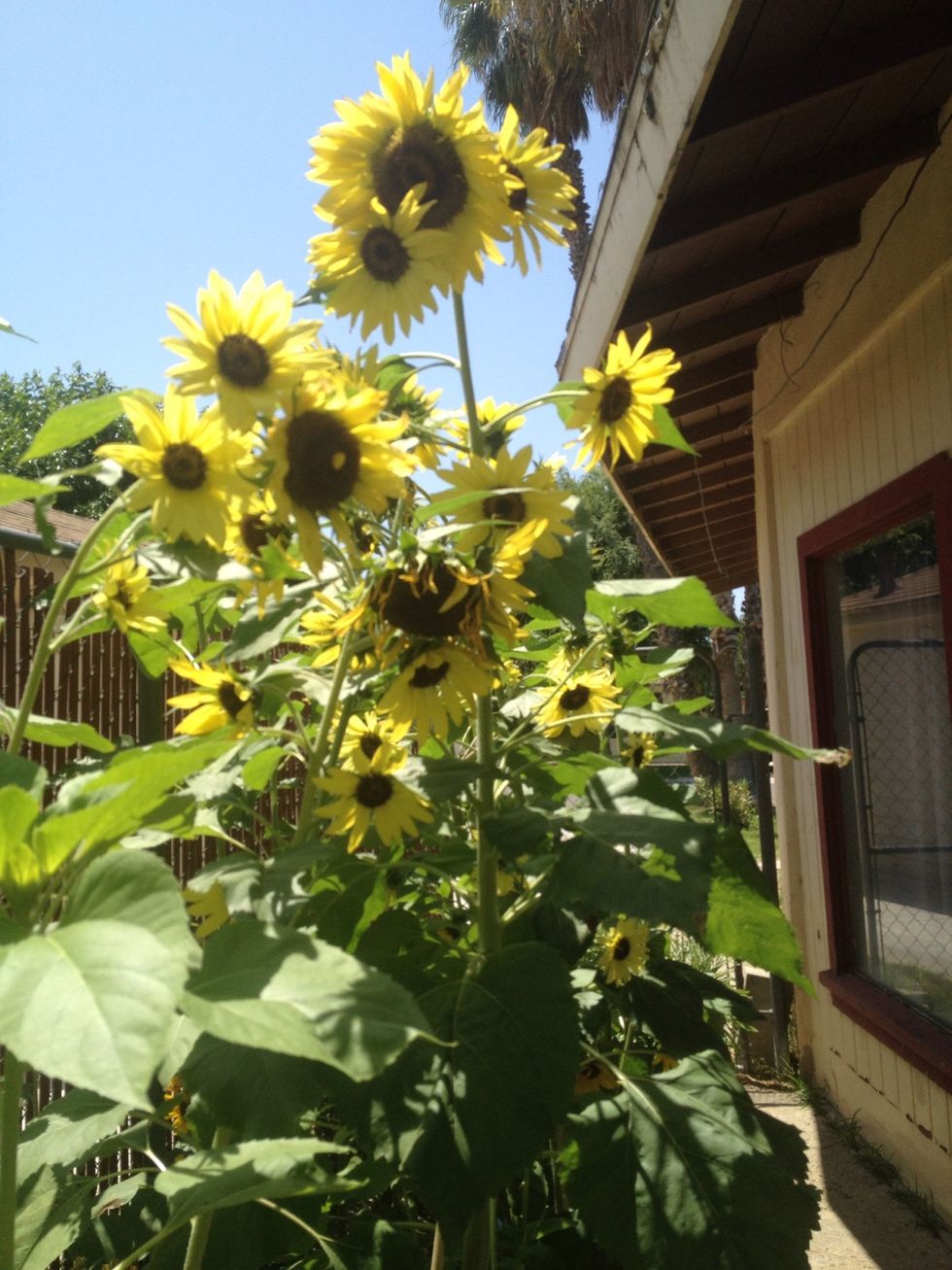 At this point the sunflowers are ready to be picked and made into a pretty bouquet or admired. I planted my next to my bedroom window for a delightful view.
Package of sunflower seeds
Container