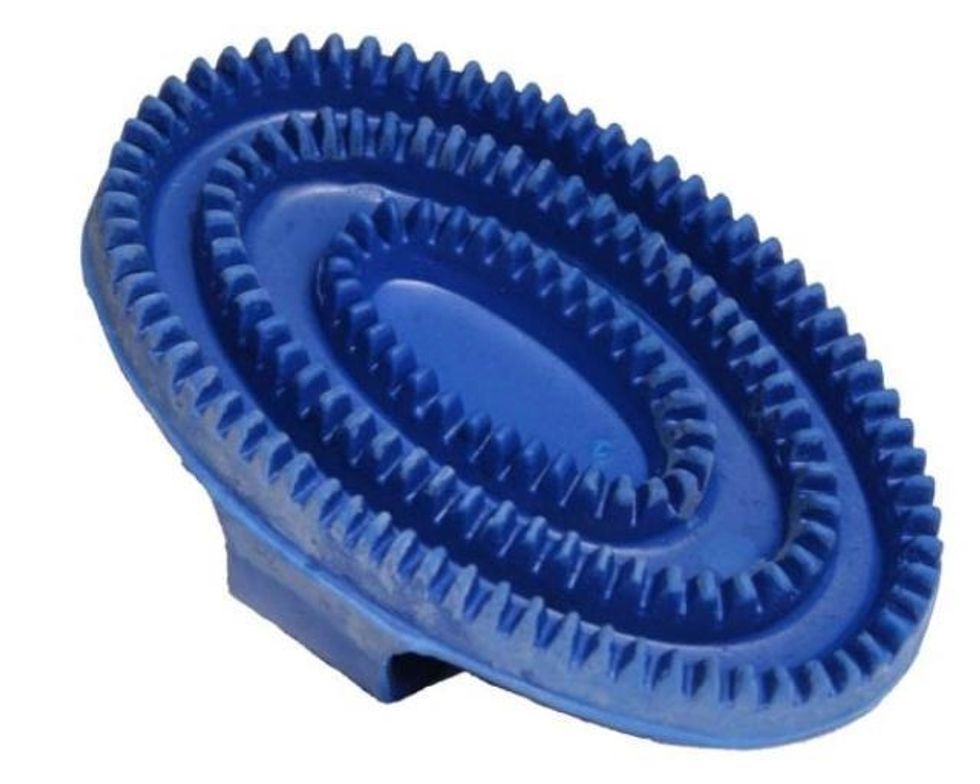 Brush the horse with the curry comb. Apply pressure firmly and work in circles to remove dust and hair. DO NOT use on face or lower legs.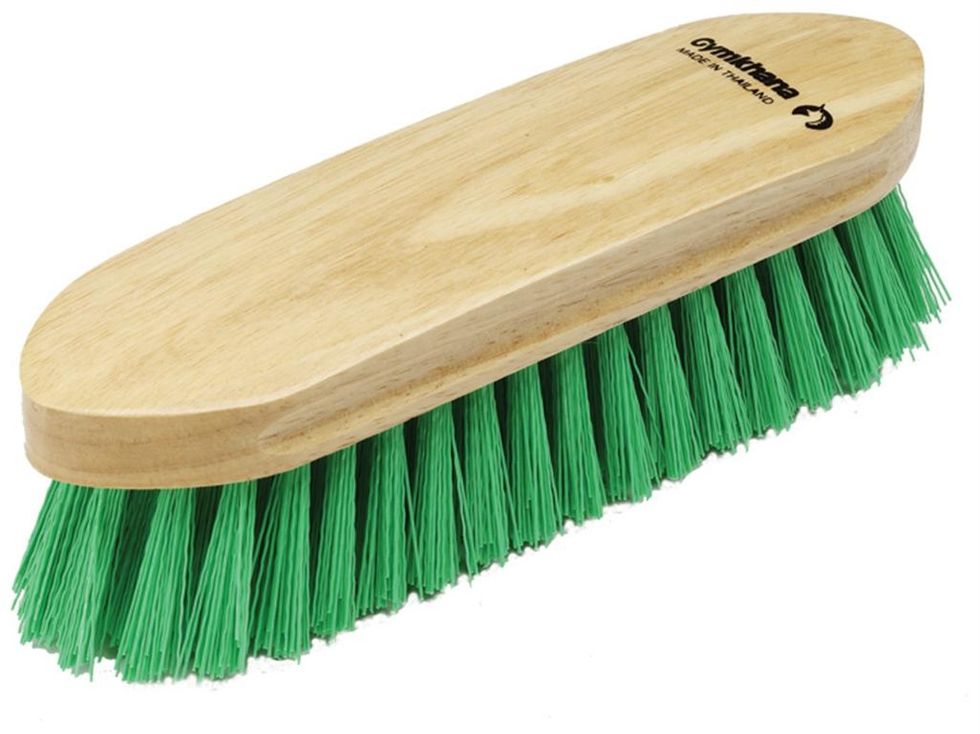 Use the hard brush (the brush with stiffer bristles) to sweep away loose dust and hair. Brush in the horse's hair direction. DO NOT use on face.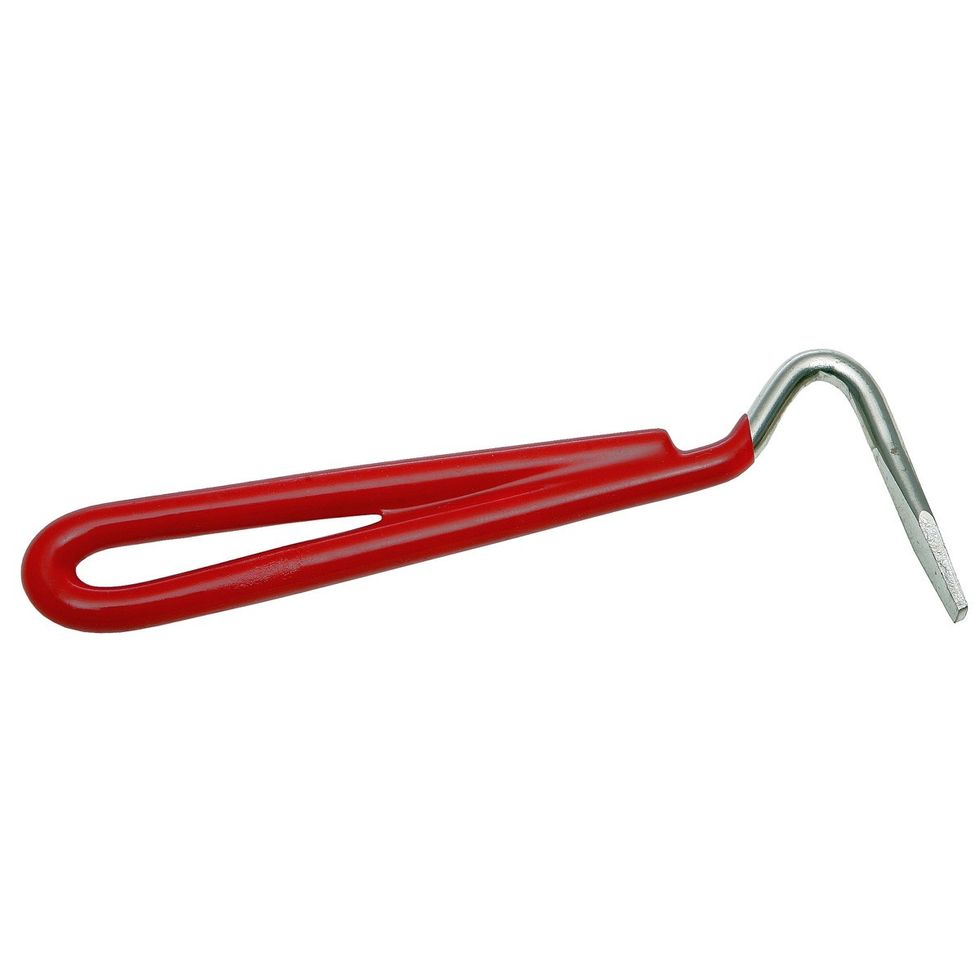 Pinch the hollow near the horse's "ankle" and lift to pick up the horse's lower leg. Gently scrape off mud caught in the hooves. DO NOT attempt alone if you have never used the hoof pick before.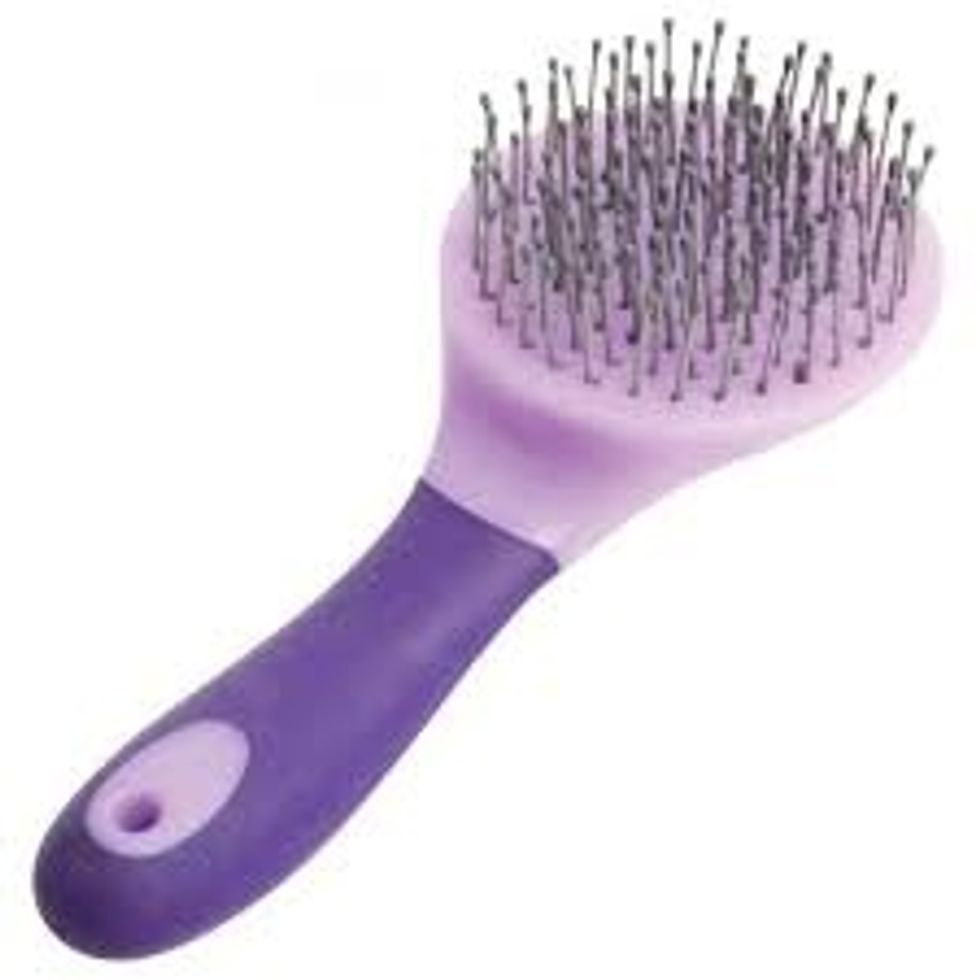 Work the mane comb through the horse's mane and tail. It's OK to pull hard (horses can't feel it), but do not jerk the comb. It isn't necessary to comb the mane and tail every time you groom a horse.
1.0 Curry Comb
1.0 Hard Brush
1.0 Soft Brush
1.0 Hoof Pick
1.0 Mane/Tail Comb