How to grilled vegetables side, salad, and pasta sauce
We often make a large quantity of grilled vegetables as steak side. I use the remaining vegetables to make a tasty salad and a healthy pasta sauce.
32
Part 1: Grilling the vegetables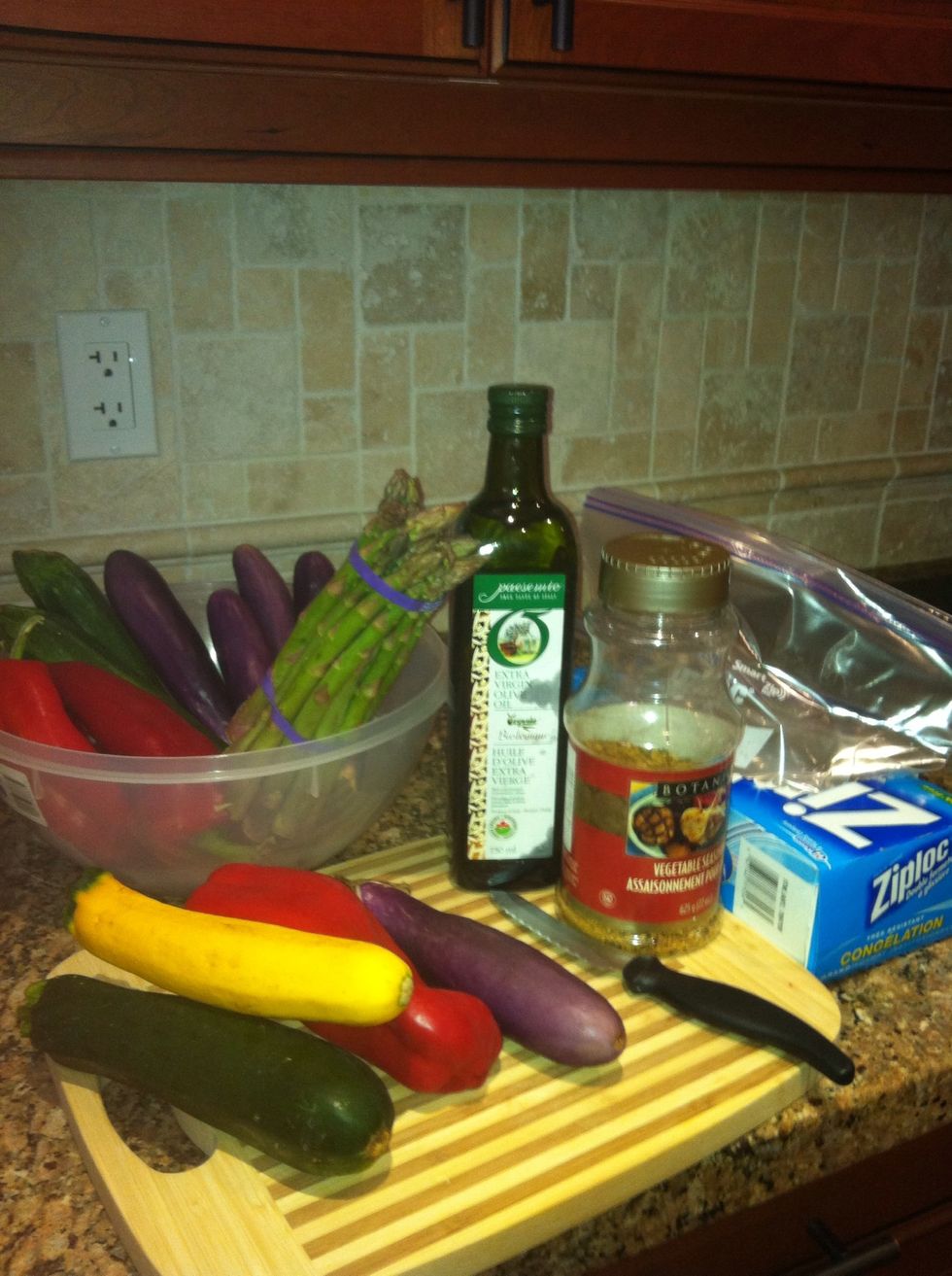 Wash the yellow and green zucchinis, Asian eggplants, red peppers and asparagus. Prepare olive oil, grilled vegetables seasoning (this particular brand is very tasty) and large ziplock bags.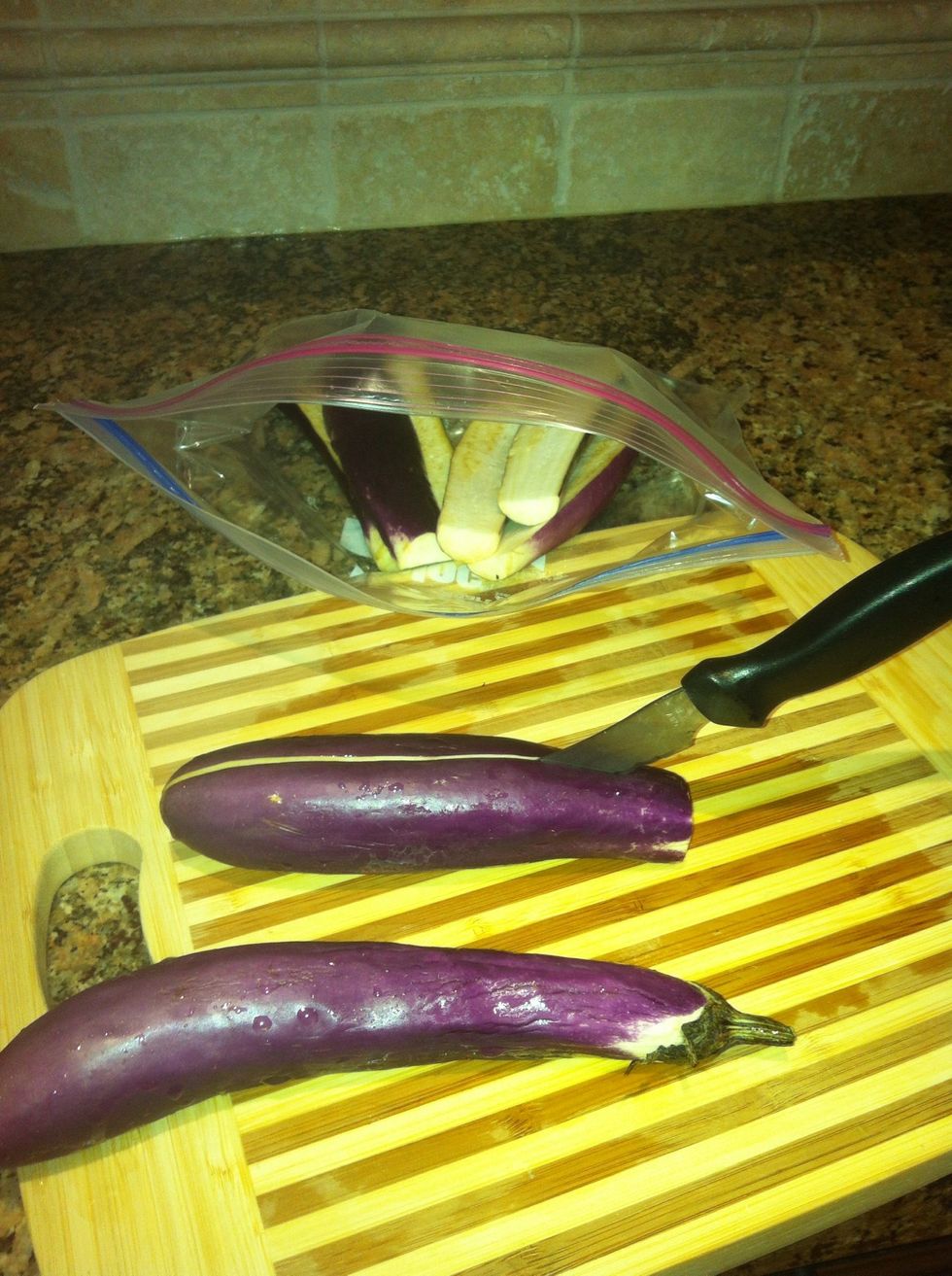 Slice the eggplant into 2 long slices, discarding the top part. Place the sliced eggplant in a ziplock bag.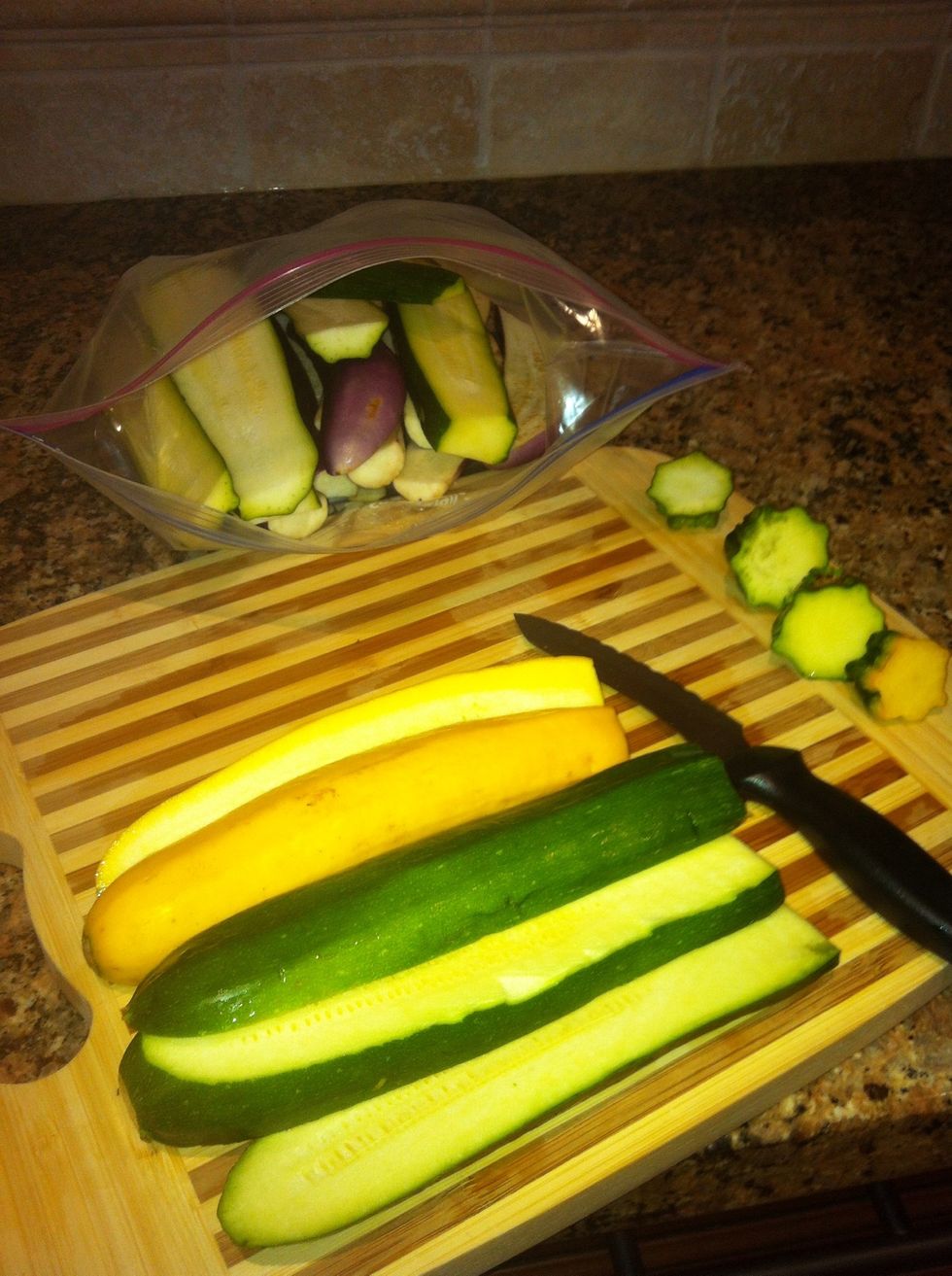 Slice the zucchinis into 2-3 long slices. Place in a ziplock bag.
Core the red peppers.
Chop the bottom portion of the asparagus and discard.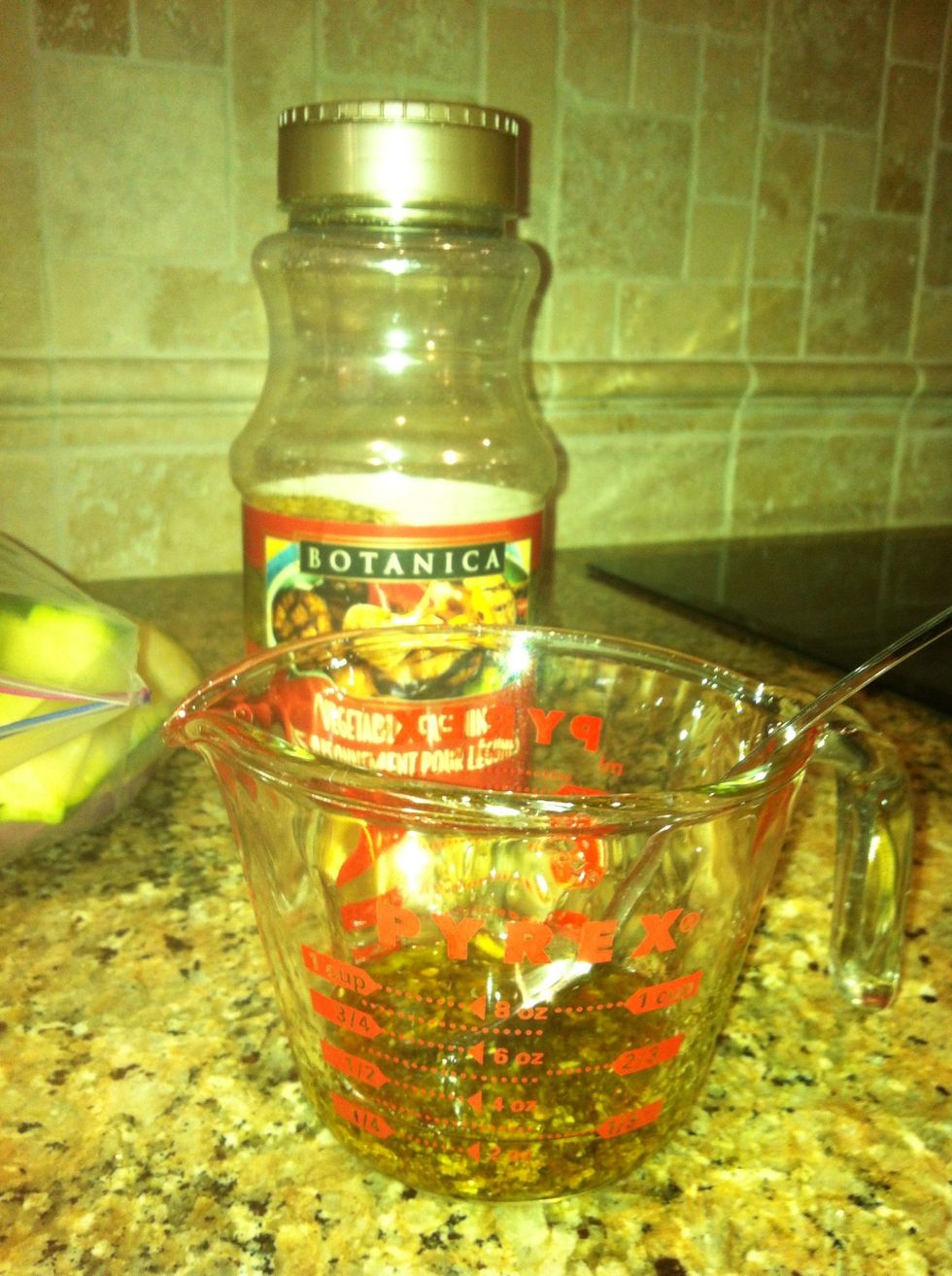 Prepare 1/4 cup of olive oil and about 2 table spoons of the grilled vegetables spice. I usually sprinkle the spice and pour the oil directly in the ziplock without measuring.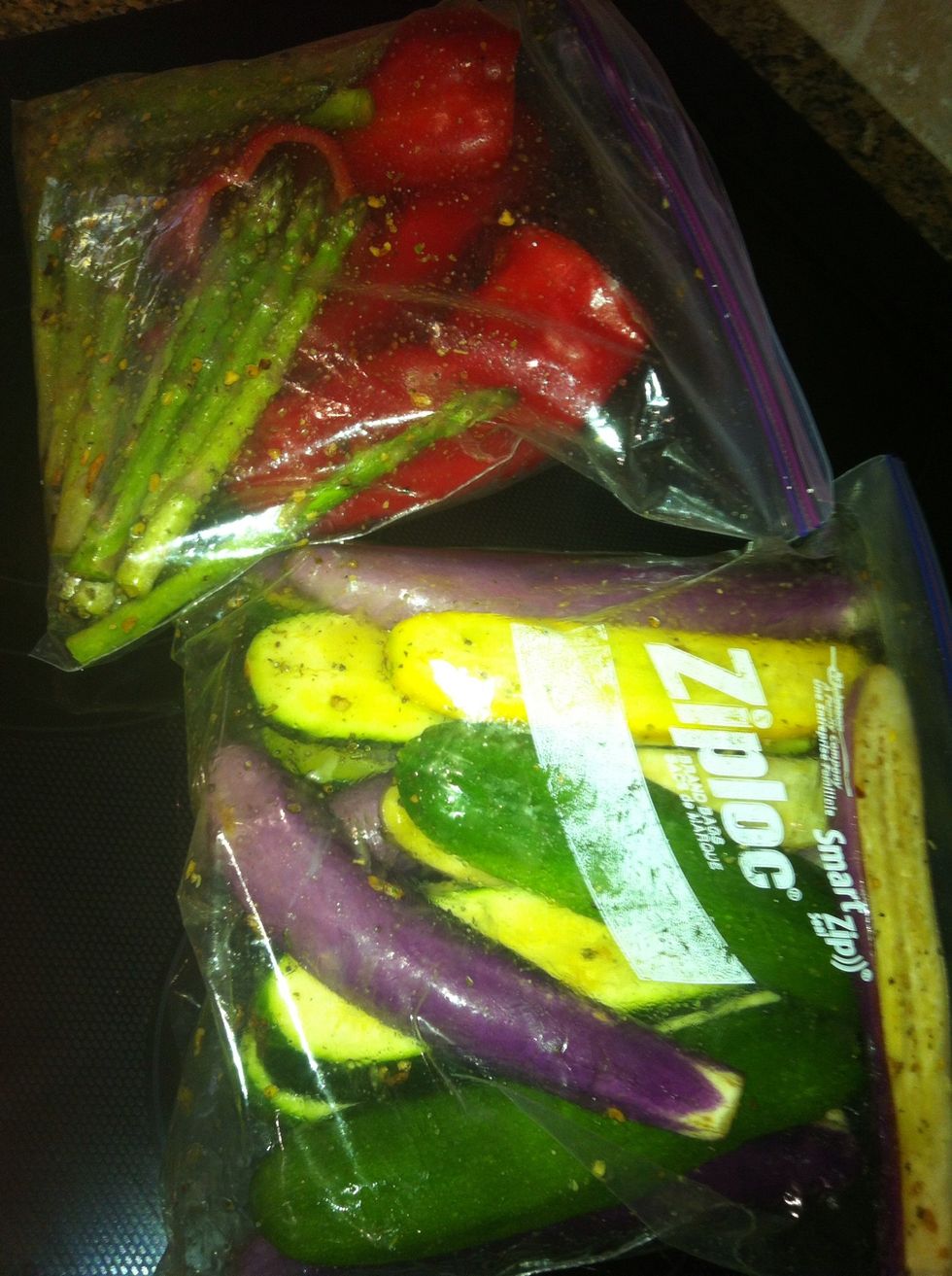 Put about half of the mixture into each bag and seal the bag. Work the oil and spice into the vegetables until they are well coated.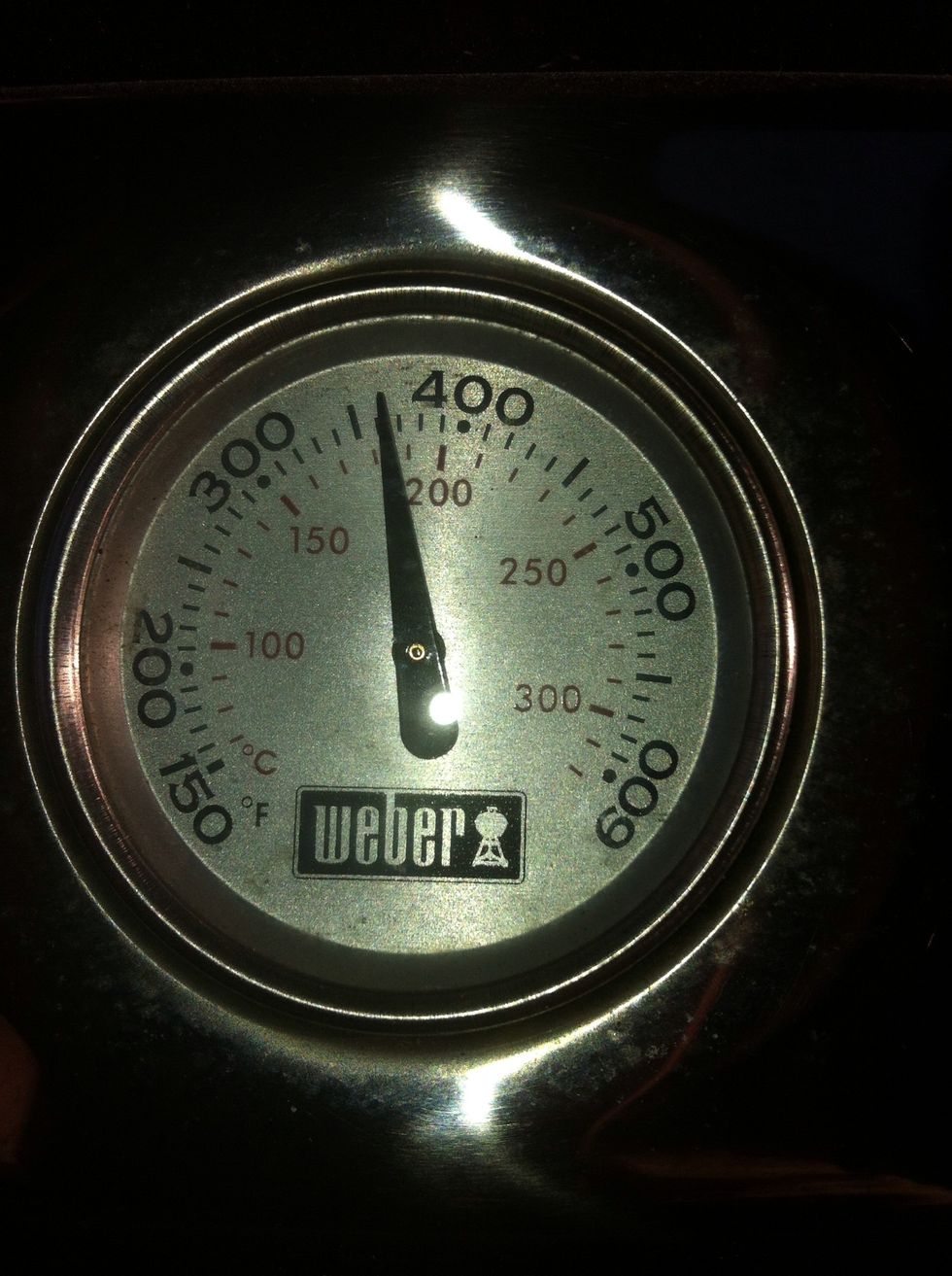 In the meantime.... fire up the BBQ and set it on 350F / 180C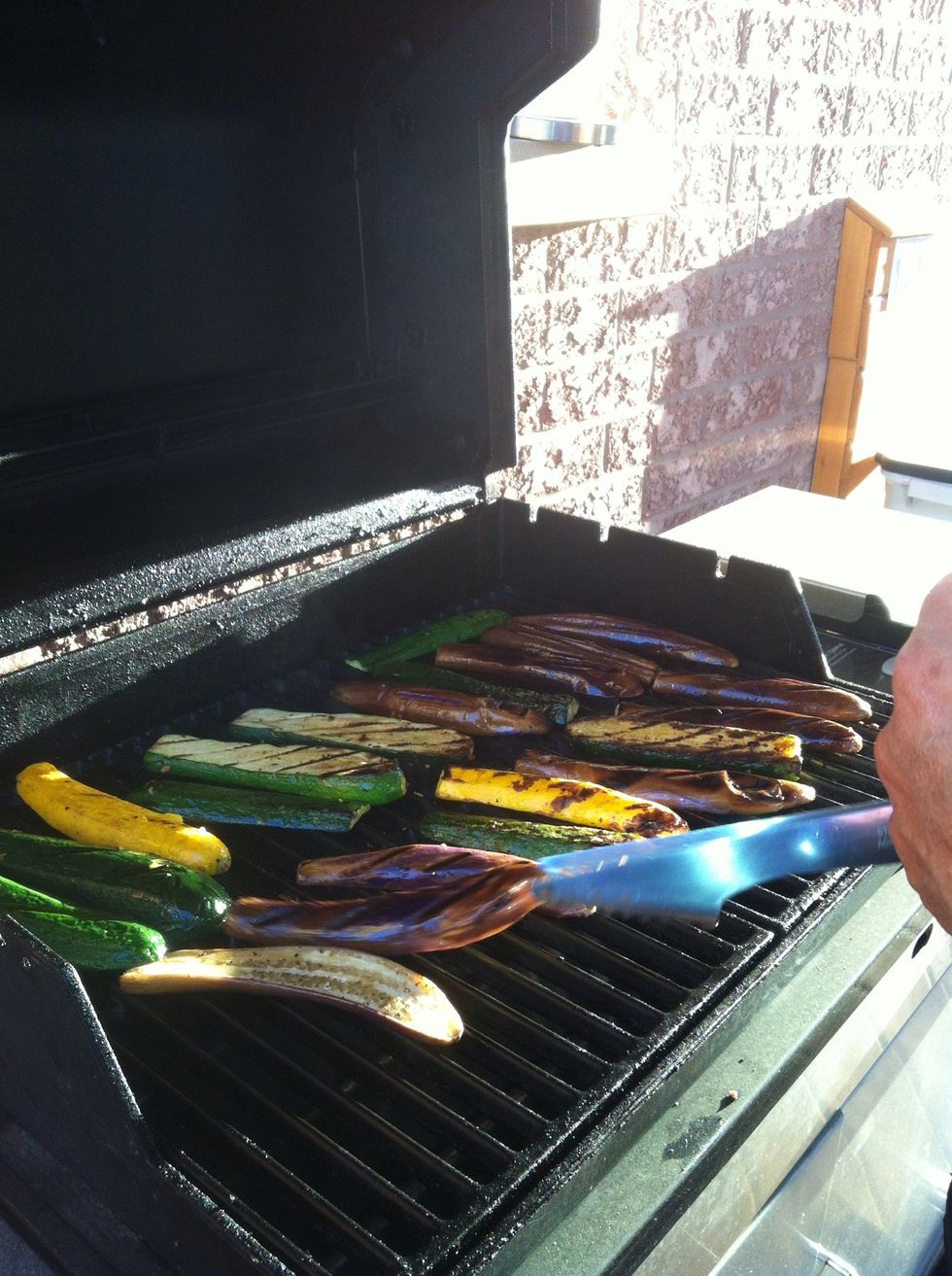 Place the eggplant and zucchini on the hot BBQ and grill until the vegetables are tender. Don't forget to flip the vegetables.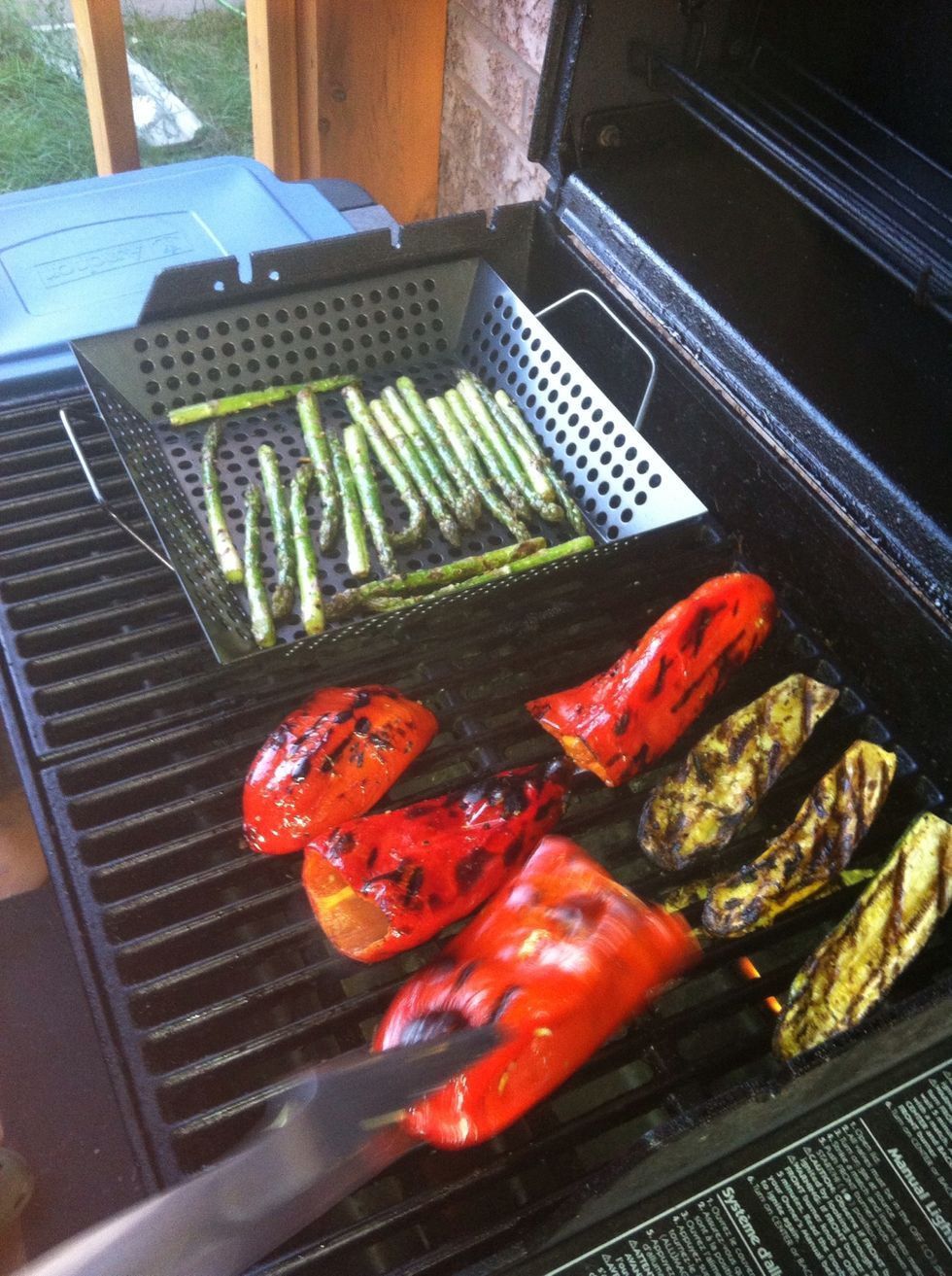 Grill the peppers and asparagus next. Placing the asparagus in a basket is optional but recommended. Don't worry about burning the pepper's skin as it will be discarded.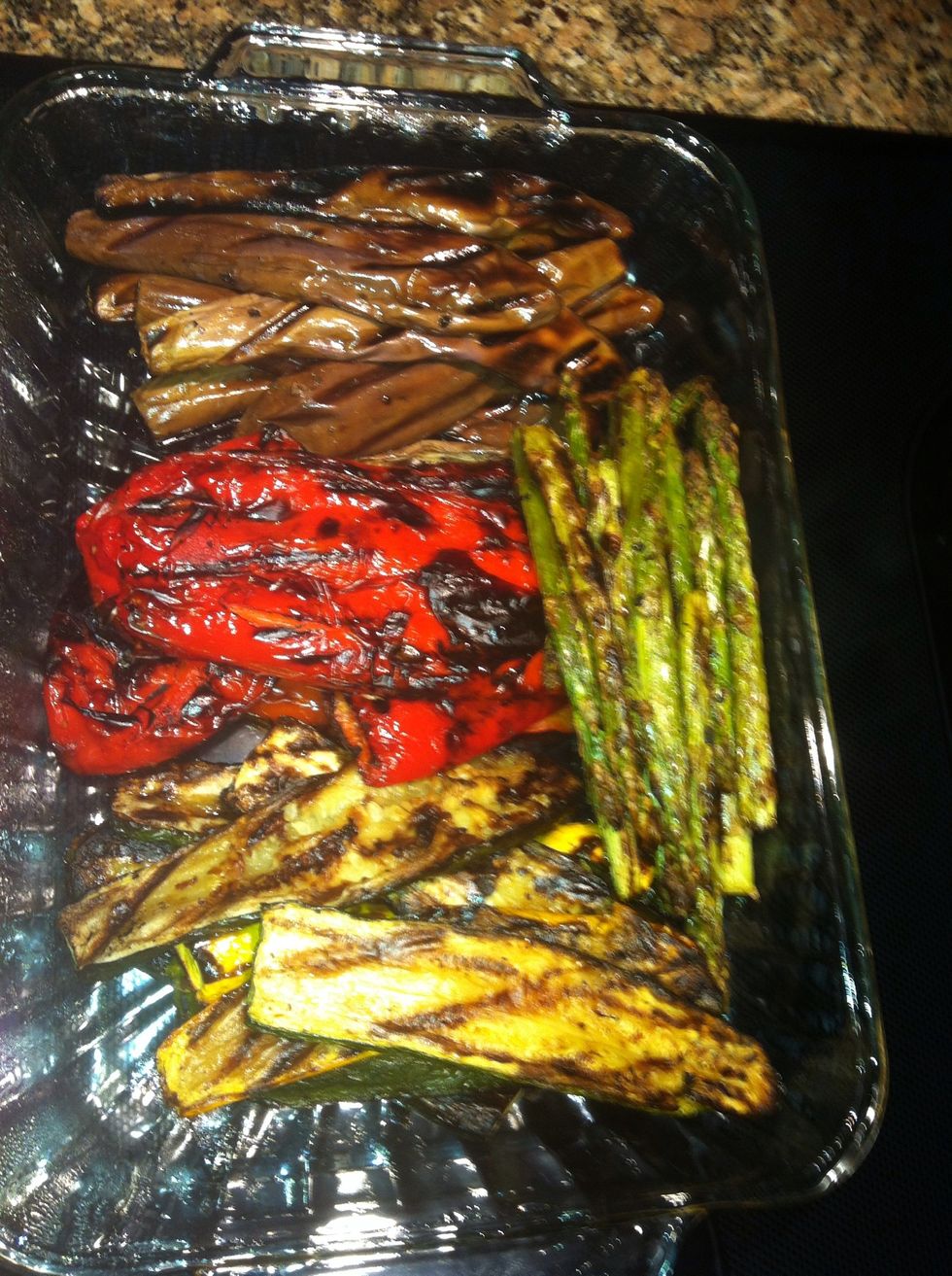 Remove the grilled vegetables from the BBQ and place them in a glass container.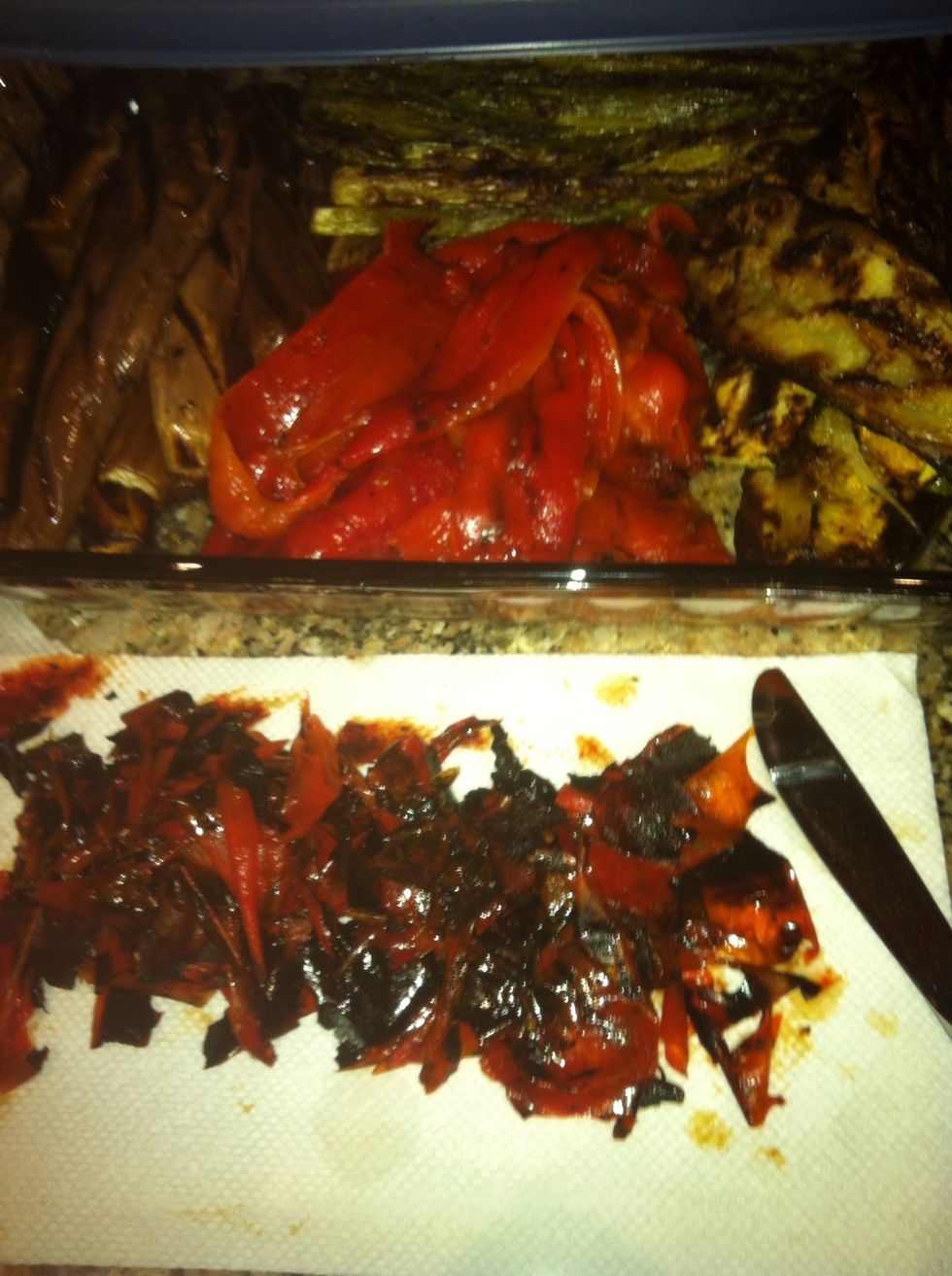 Remove the pepper's skin by gently scraping it off with a butter knife. If the skin is difficult to remove you probably didn't grill it long enough.
Part 2: Grilled vegetables as a side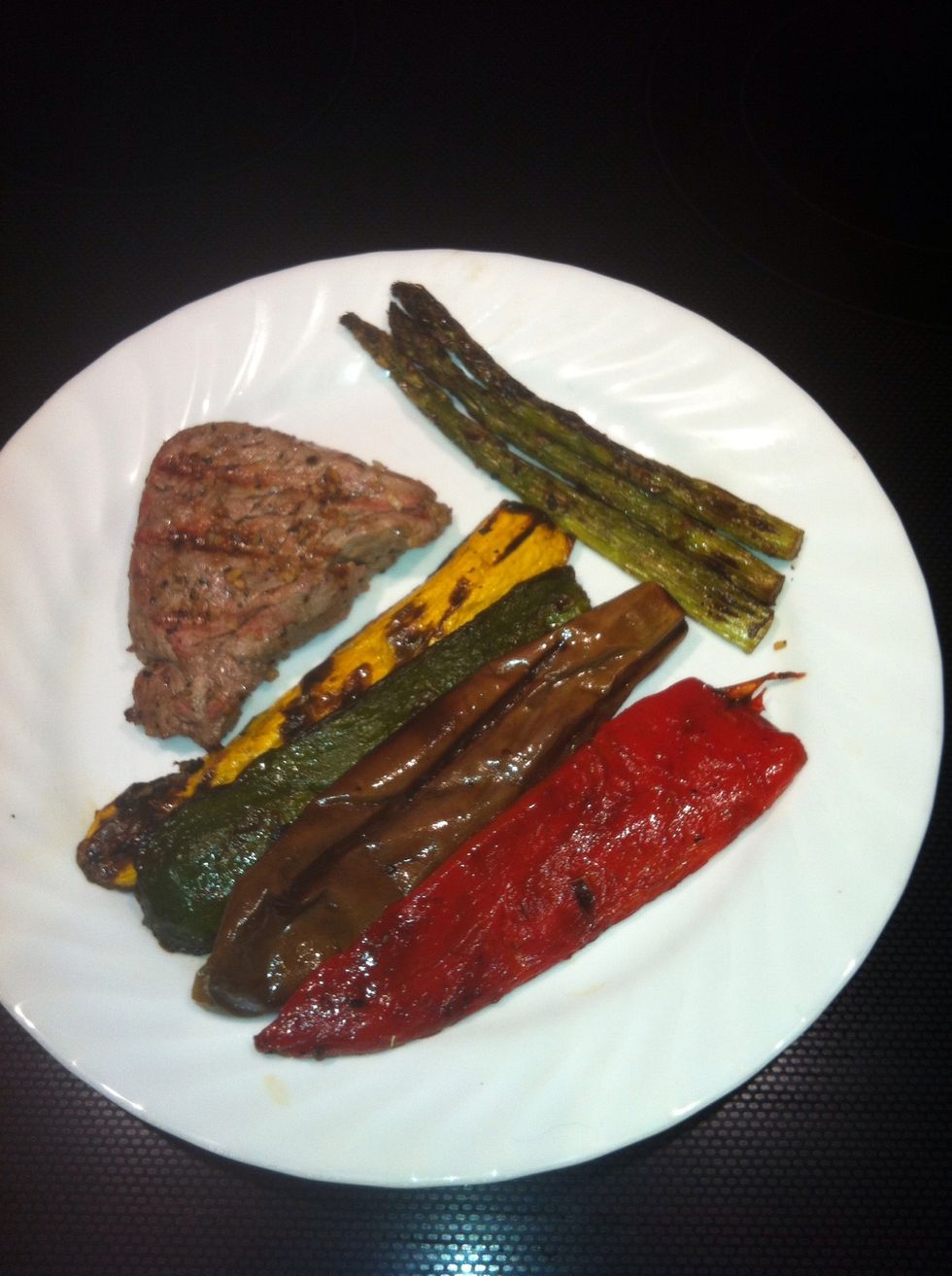 Serve warm. We like to serve our tenderloin with grilled vegetables. We often add a second side, grilled yam or roasted mini potatoes coated with olive oil and garlic.
Part 3: Cold grilled vegetables salad
I often use the left over vegetables to make a cold grilled vegetables salad which I serve on different greens such as baby spinach or chopped iceberg lettuce.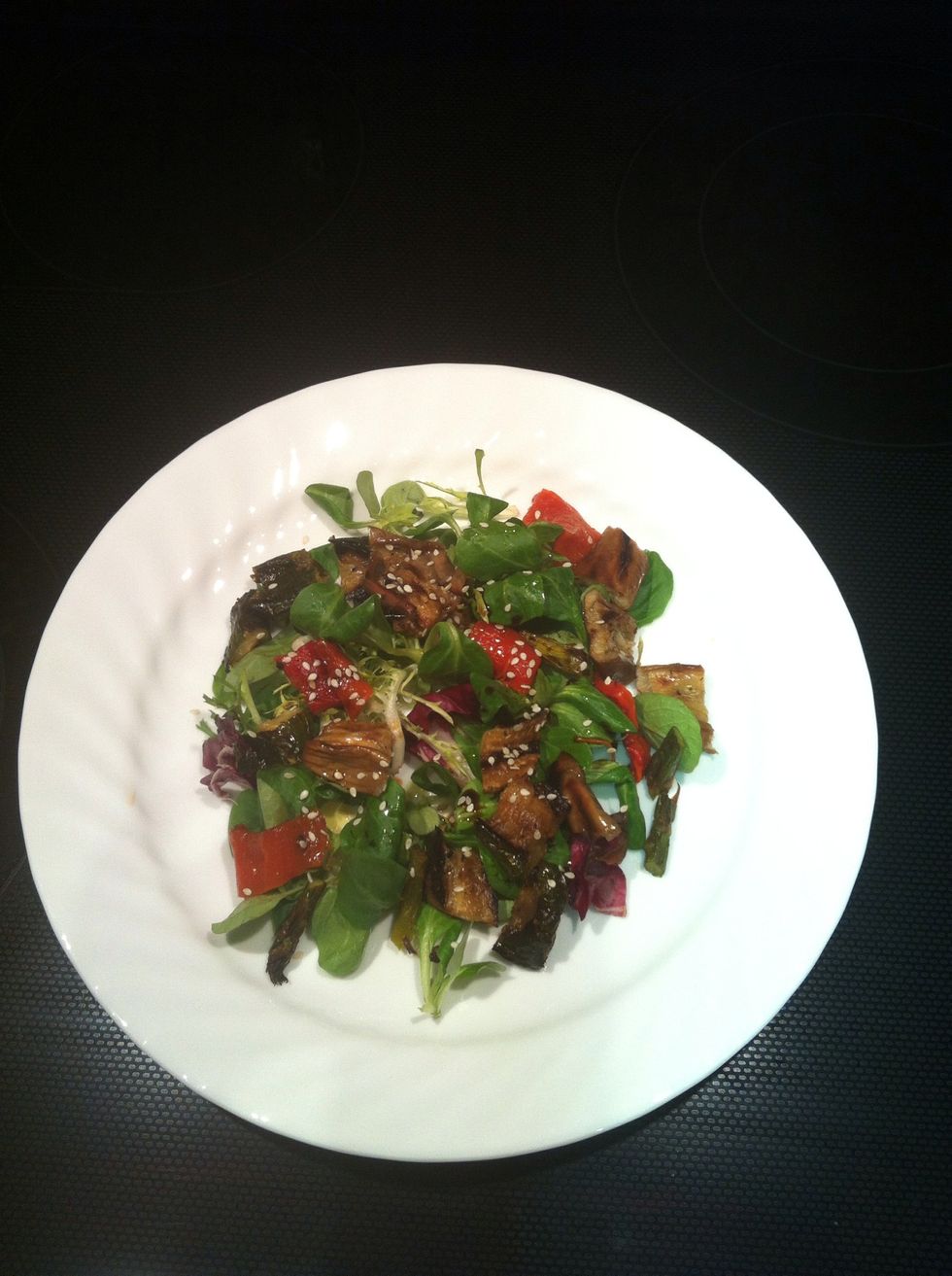 Slice the vegetables and arrange them on the greens. Add balsamic vinegar, olive oil, salt & pepper to taste. Sprinkle with sesame seeds and grilled vegetables spice. Crumbled feta is optional.
Part 4: Healthy grilled vegetables pasta sauce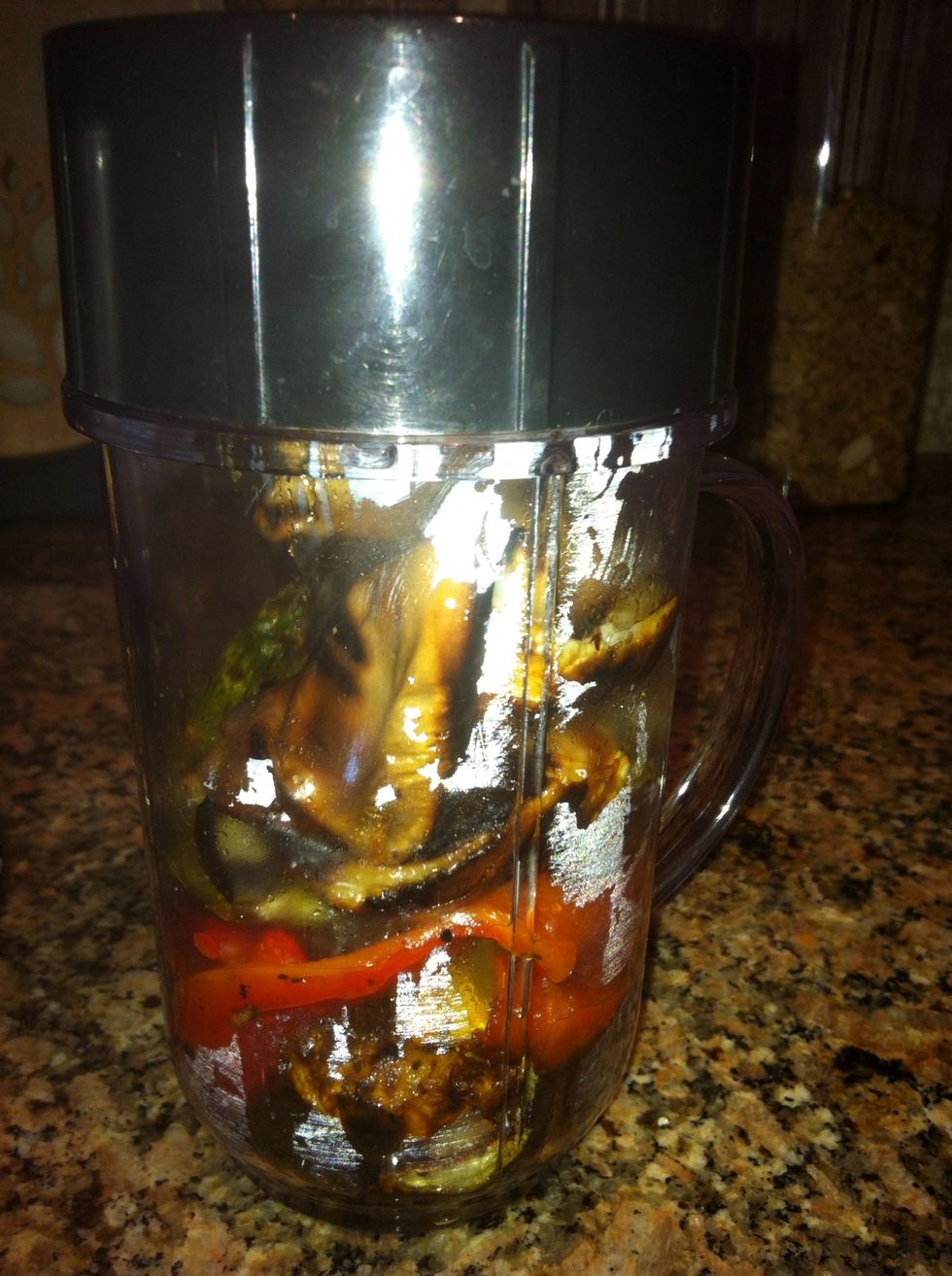 Purée 2 slices of zucchini, 2 slices of Asian eggplant, 1 pepper, 4 tbsp of boiling water, 1 tbsp of the grilled vegetables spice, salt and pepper to taste. If sauce is too thick add more water.
Feel free to add fresh or frozen garlic to the mixture. Warm the pasta sauce and mix in with your favorite pasta. Sprinkle with Parmesan or crumbled feta.
Additional ideas: Add the grilled vegetable pasta sauce to your home made burgers, meatballs, cheese or roast beef sandwich. Add water, garlic and spices to turn the pasta sauce into a soup.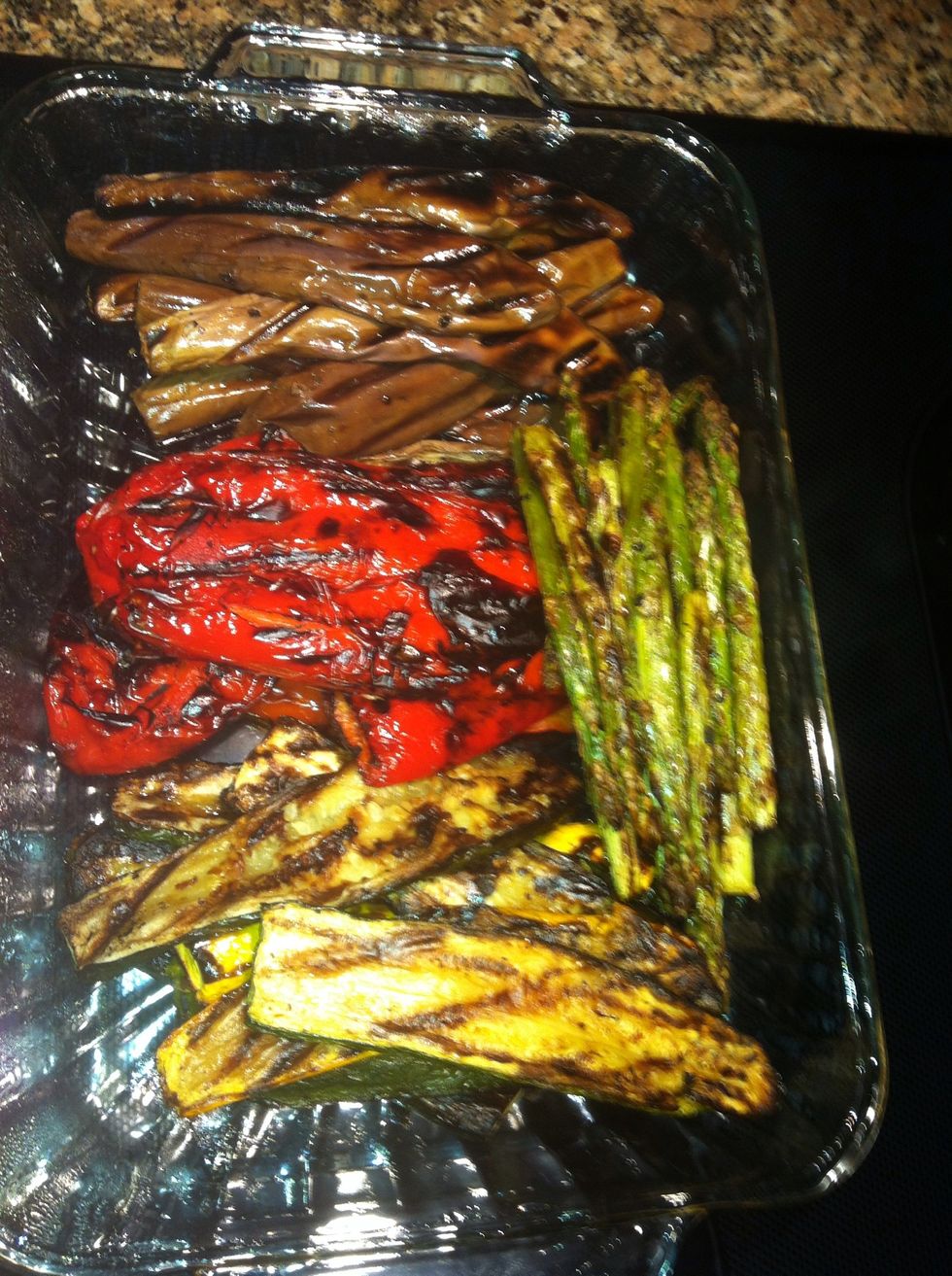 Bon Appétit!
3.0 Green zucchini
1.0 Yellow zucchini
1.0bnch Asparagus
5.0 Asian eggplant
4.0 Red peppers
Olive oil
Grilled vegetables seasoning
---- for the salad----
Salad greens
Balsamic vinegar
Sesame seeds
-------------------
Water
Salt
Pepper
Pasta
Parmesan