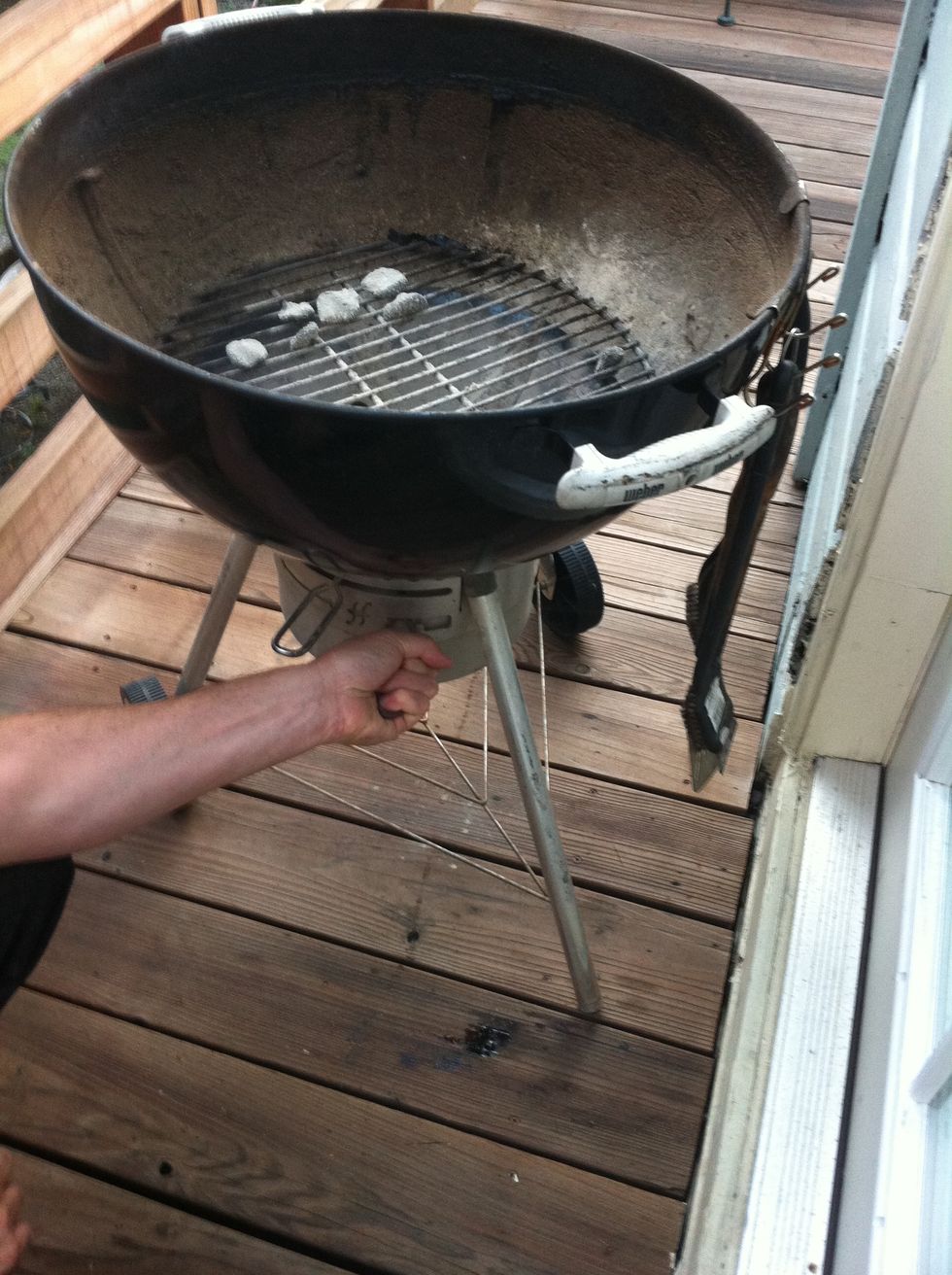 To start, remove the upper grill and clear ashes from bottom. Rotate the handle on bottom of your grill back and forth to disperse ashes into the catcher. Discard.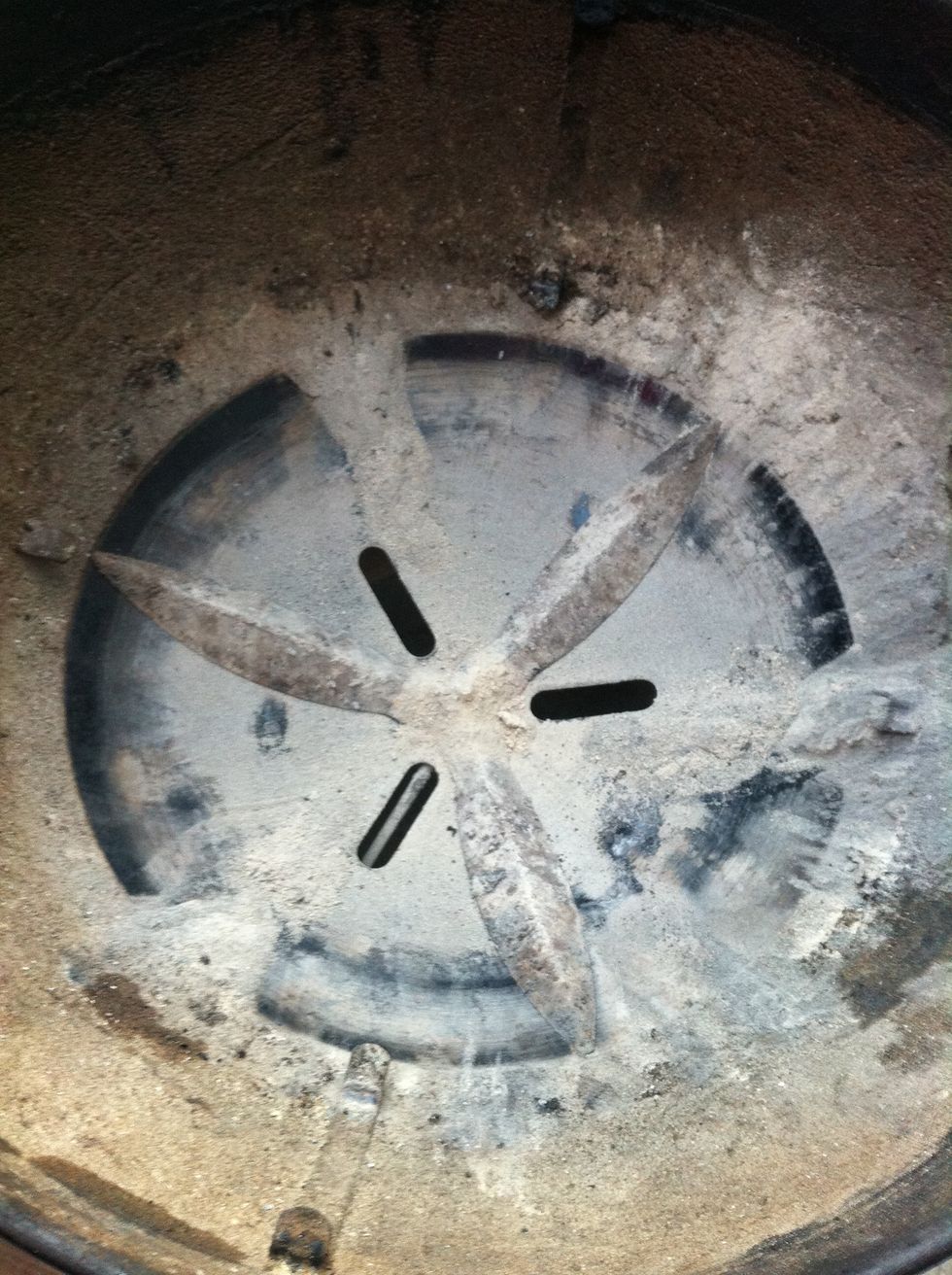 This is what the bottom of your grill should look like. Note the open vents - this is essential for airflow. The draft lights the briquettes, which makes for a nice, hot flame.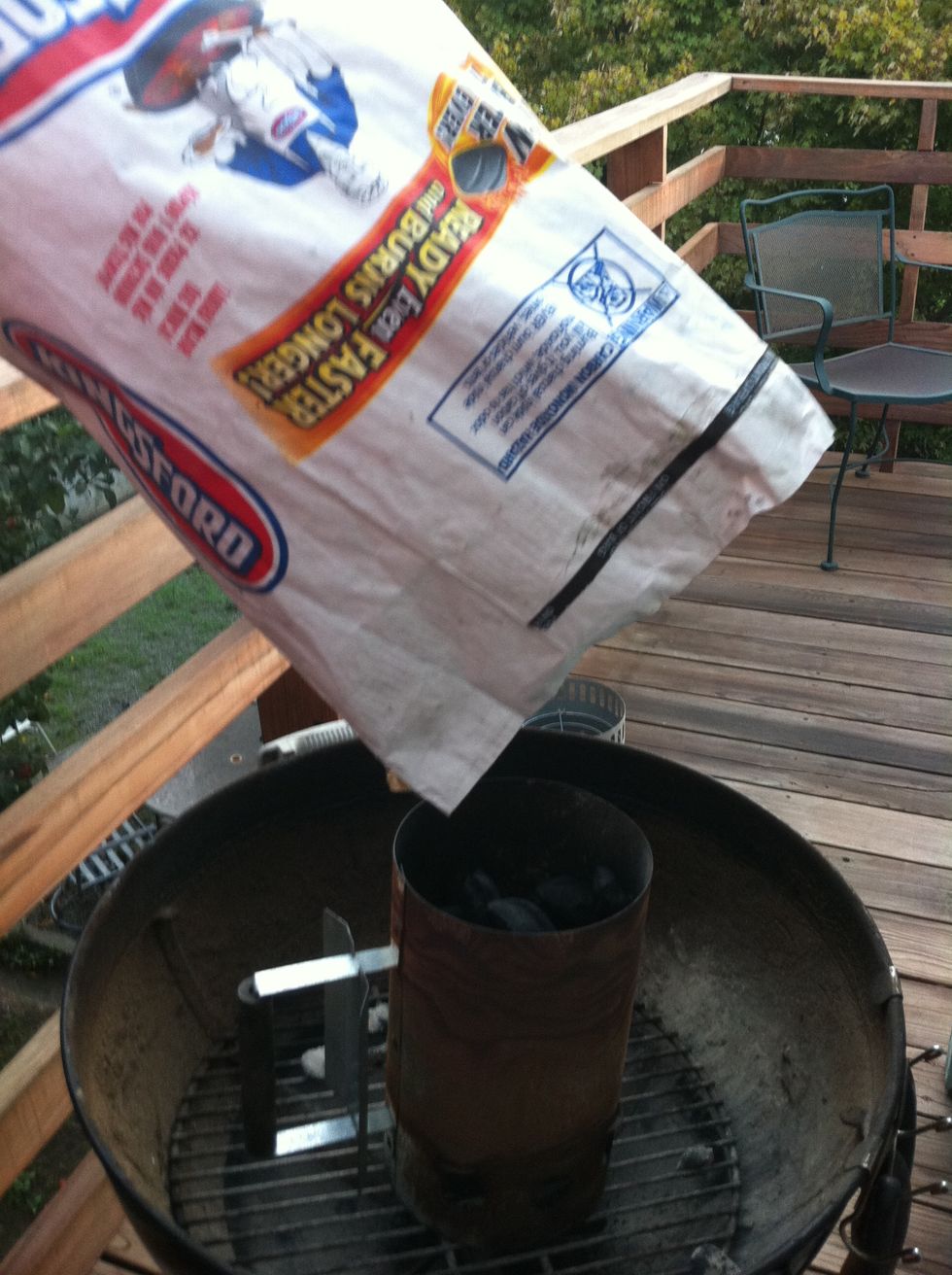 Next, fill chimney with briquettes. Crumple newspaper, put in bottom of chimney and light it via holes in bottom.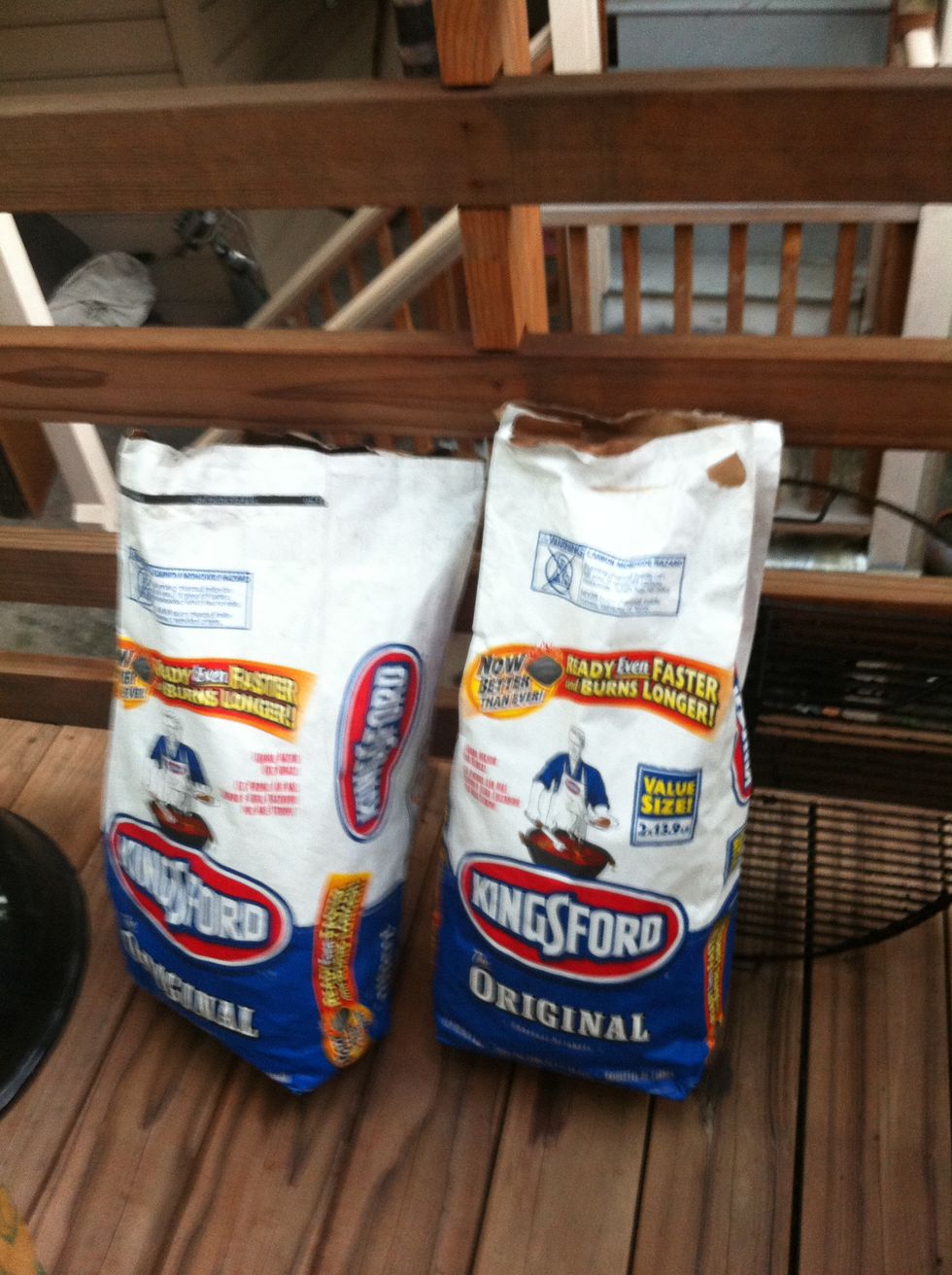 Tip #1: We find the Kingsford brand briquettes burn longer and don't crumble like other charcoal. Mesquite tastes great but is hard to light. If you want the mesquite taste, just mix the two.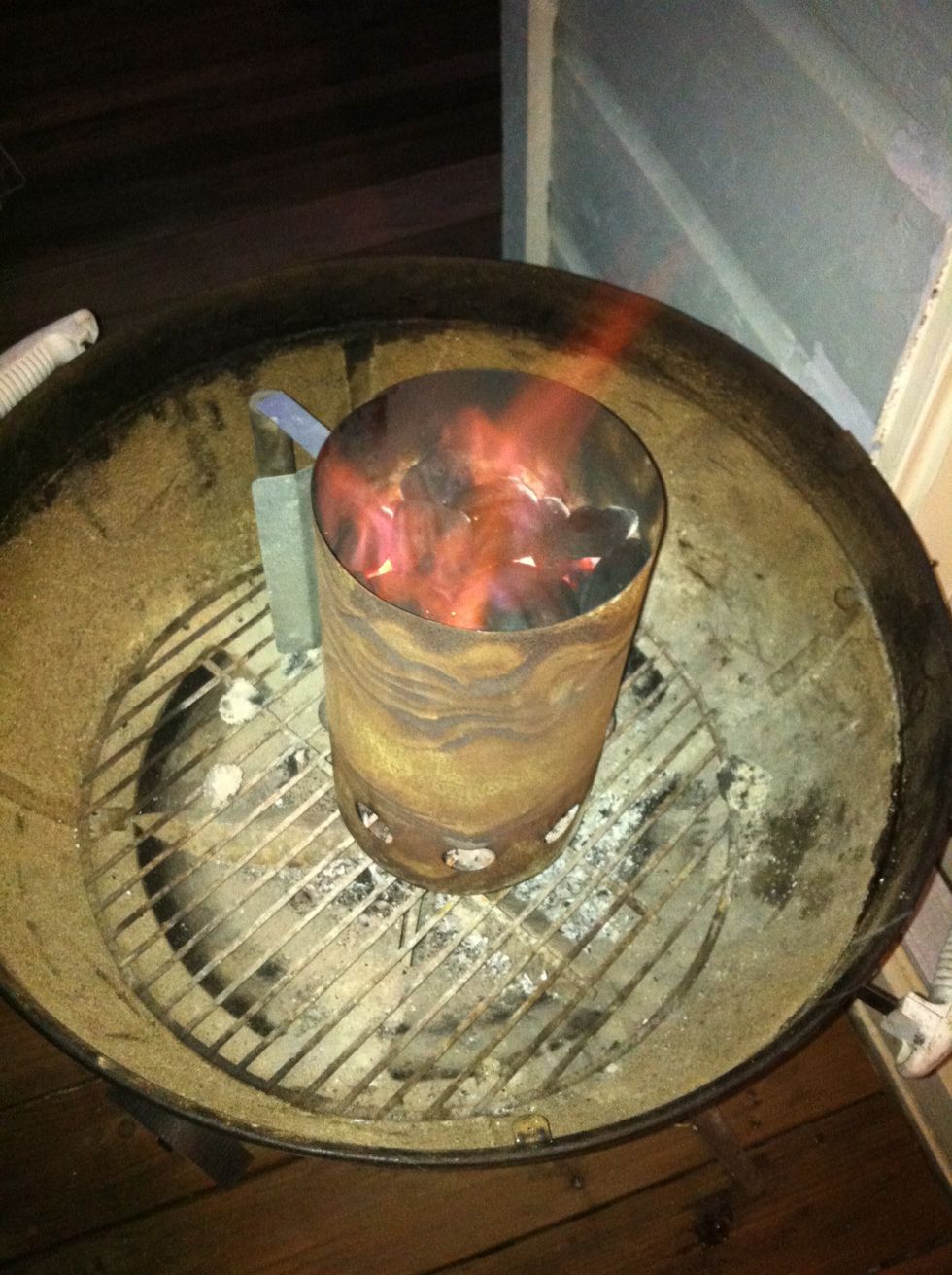 Coals should be glowing red and covered in ash. This takes about 15 - 20 minutes. Keep a close eye on them for the first few minutes, and add more paper if they do not appear to be lighting.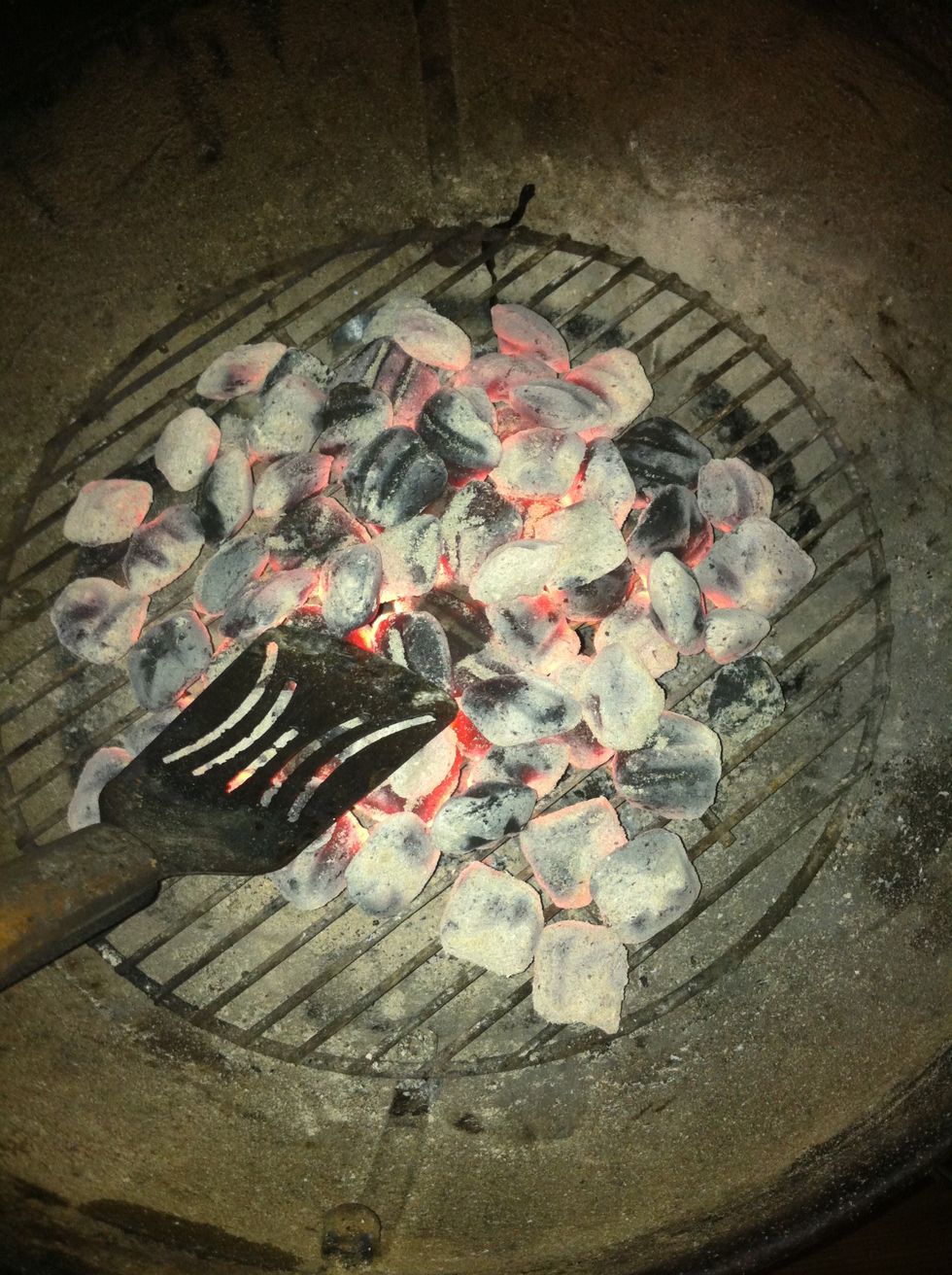 When the coals are ready, empty into lower grill and spread evenly. Put upper grill back on, let it heat up for a few minutes and scrape it clean. You're ready to go!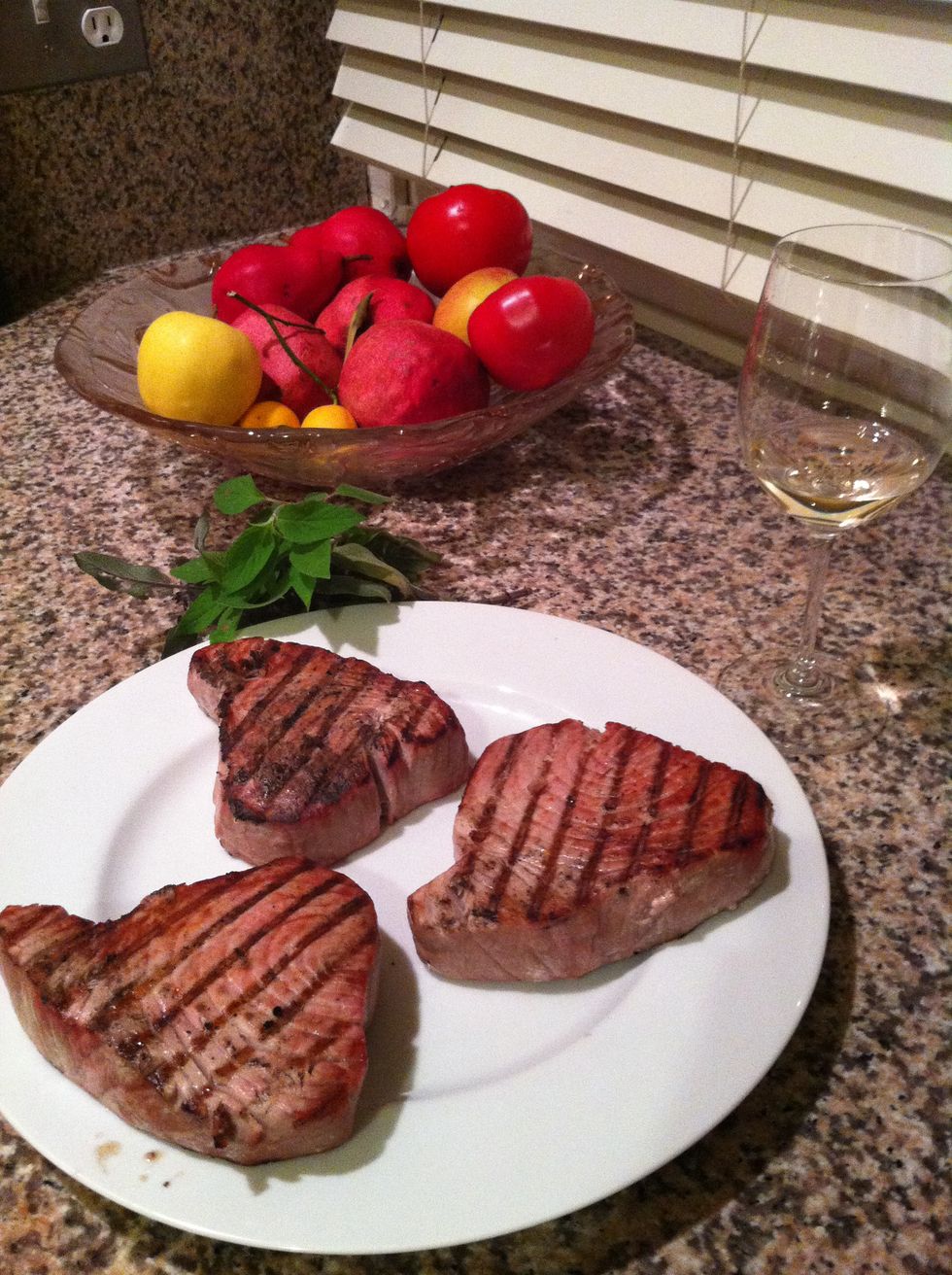 Check out those grill marks!
1.0 Weber Grill
1.0 Chimney Grill Starter
Briquettes
Newspaper
Matches
1.0 Grill brush
1.0 Grilling spatula