Soak oak wood chips in water for 30 minutes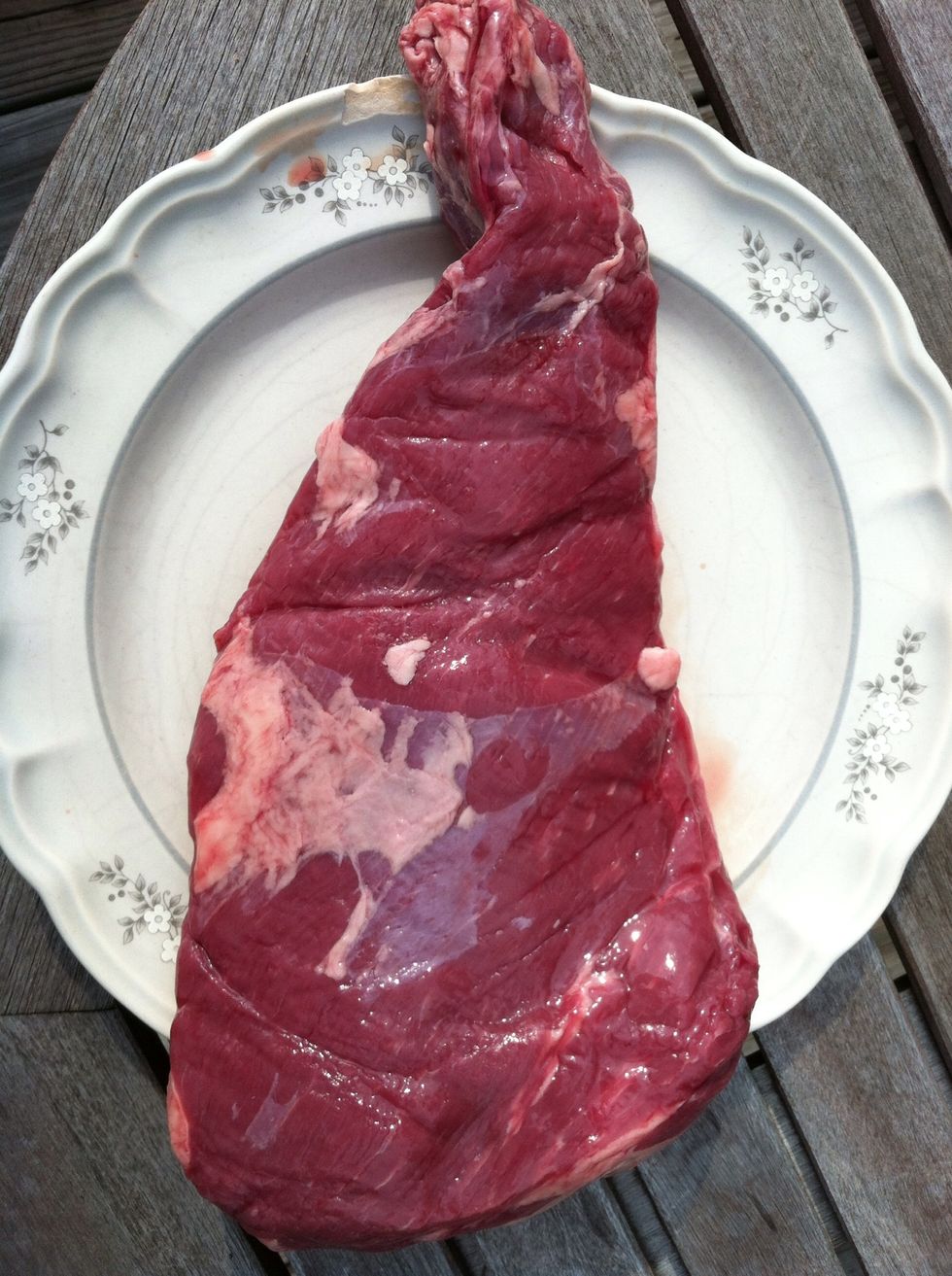 You can find tri-tip at most butcher shops. I bought this one at Trader Joe's.
Apply a light coat of black pepper, and heavy coats of seasoned salt and garlic powder. Do this on both sides.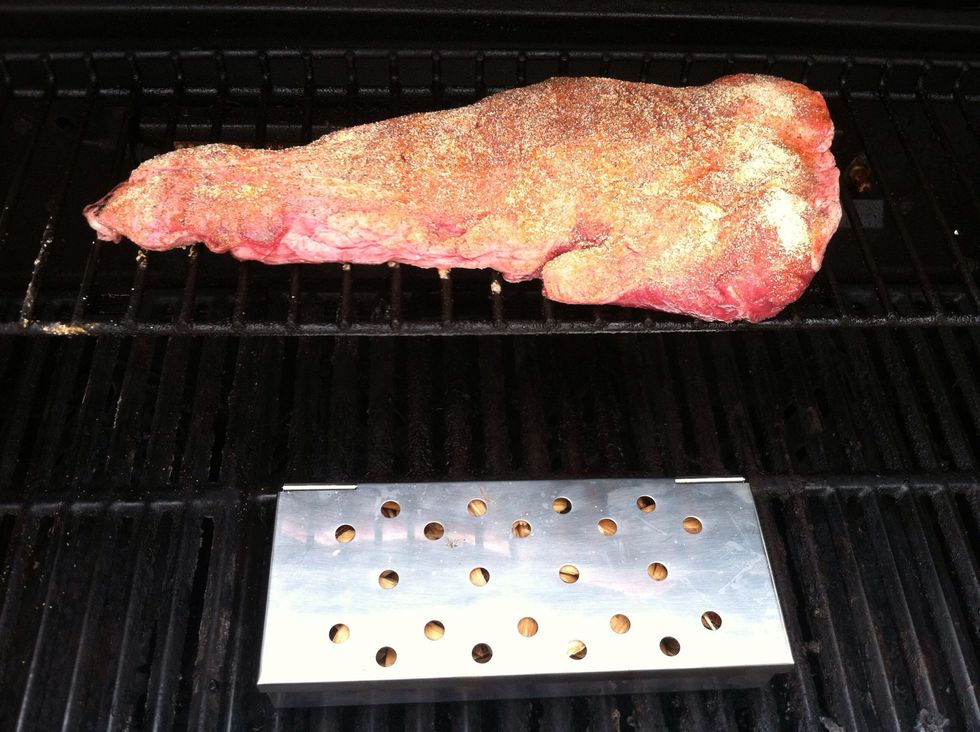 Place wood chips in a smoker box (or aluminum foil with vent holes) on the grill. Place the tri-tip on the warmer rack (indirect heat).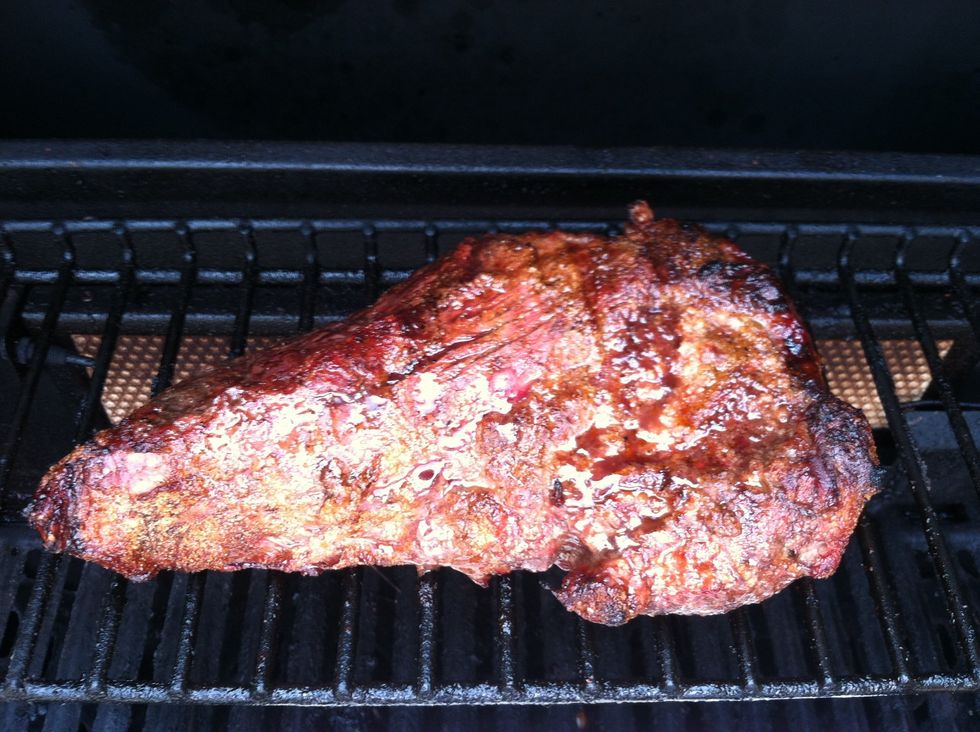 Grill for approximately 45 minutes. Time can vary depending on size of roast or desired doneness.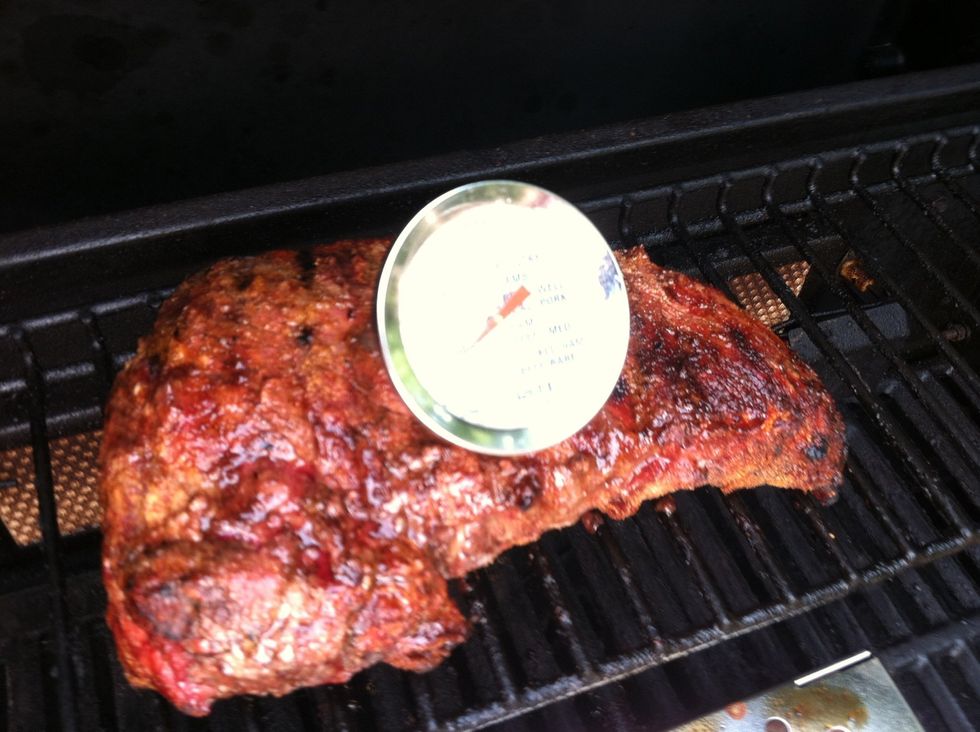 Use meat thermometer to check for doneness. NEVER CUT INTO THE MEAT TO CHECK! This will cause all the natural juices to run out and the meat will be dry. 160 degrees for medium rare to medium.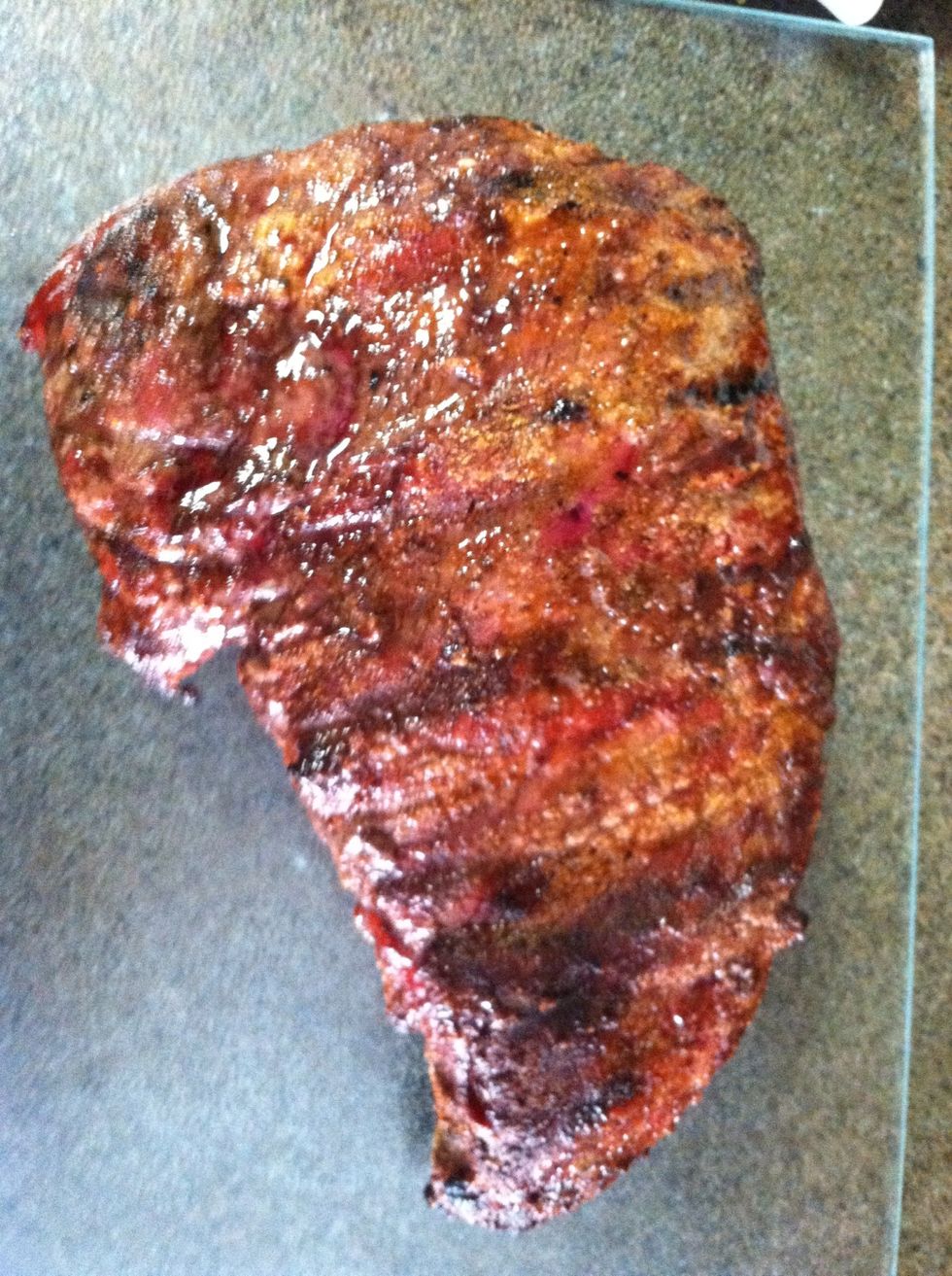 Let the meat rest for 5 minutes before cutting.
Cut with the grain of the meat. This will help keep pieces tender.
Enjoy with your favorite side dishes.
2.0lb Tri-tip roast
Oak wood chips
Garlic powder
Seasoned salt
Black pepper