Here's how to grill a perfect steak, a cowboy ribeye via reverse searing. Medium rare, with a nice crust.
36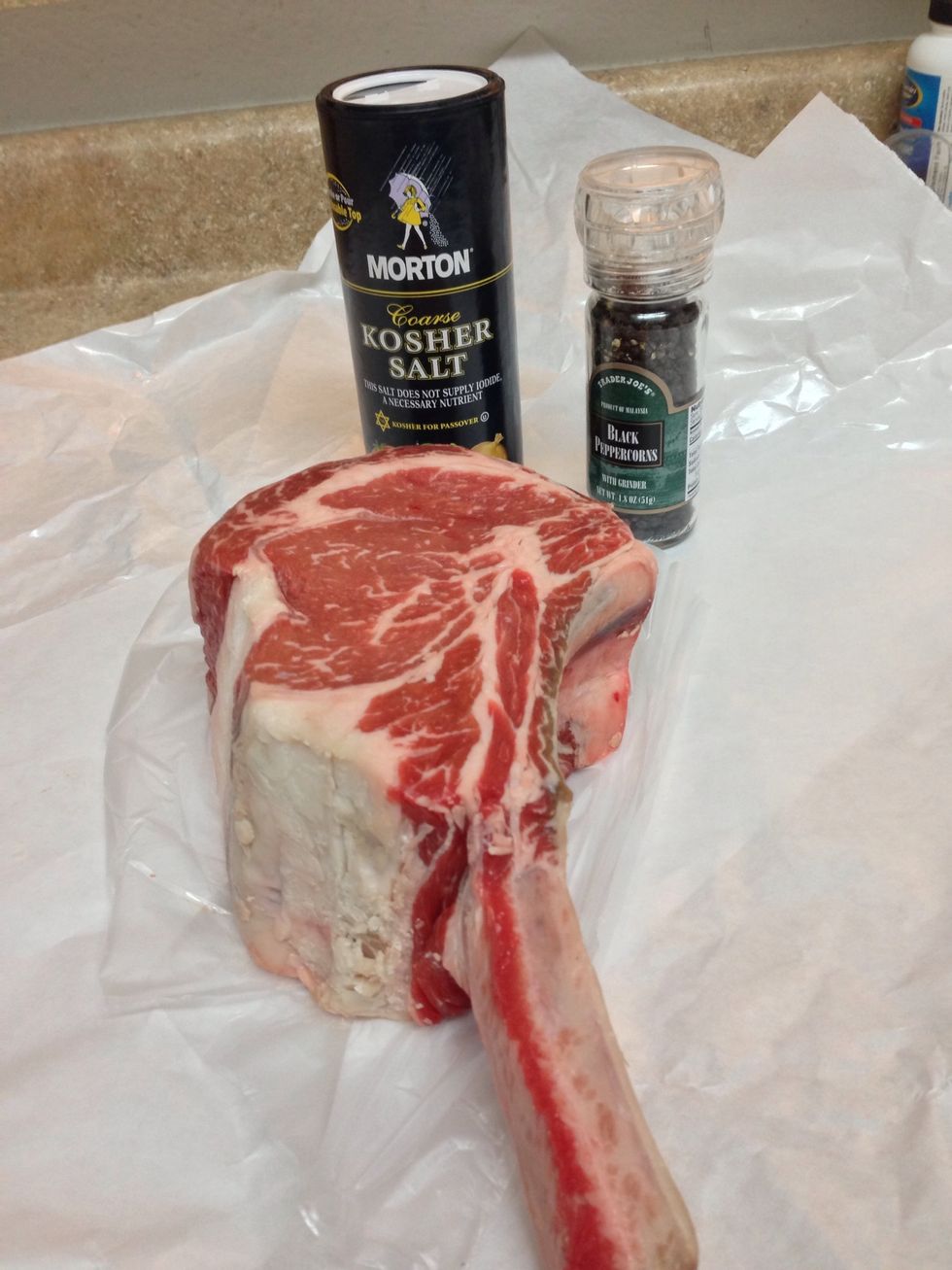 Here's my nearly 3 pound, bone in cowboy ribeye. Also my kosher salt and pepper grinder. We're going to reverse sear this so it will take anywhere from 1 1/2 to 3 hours depending upon preparation.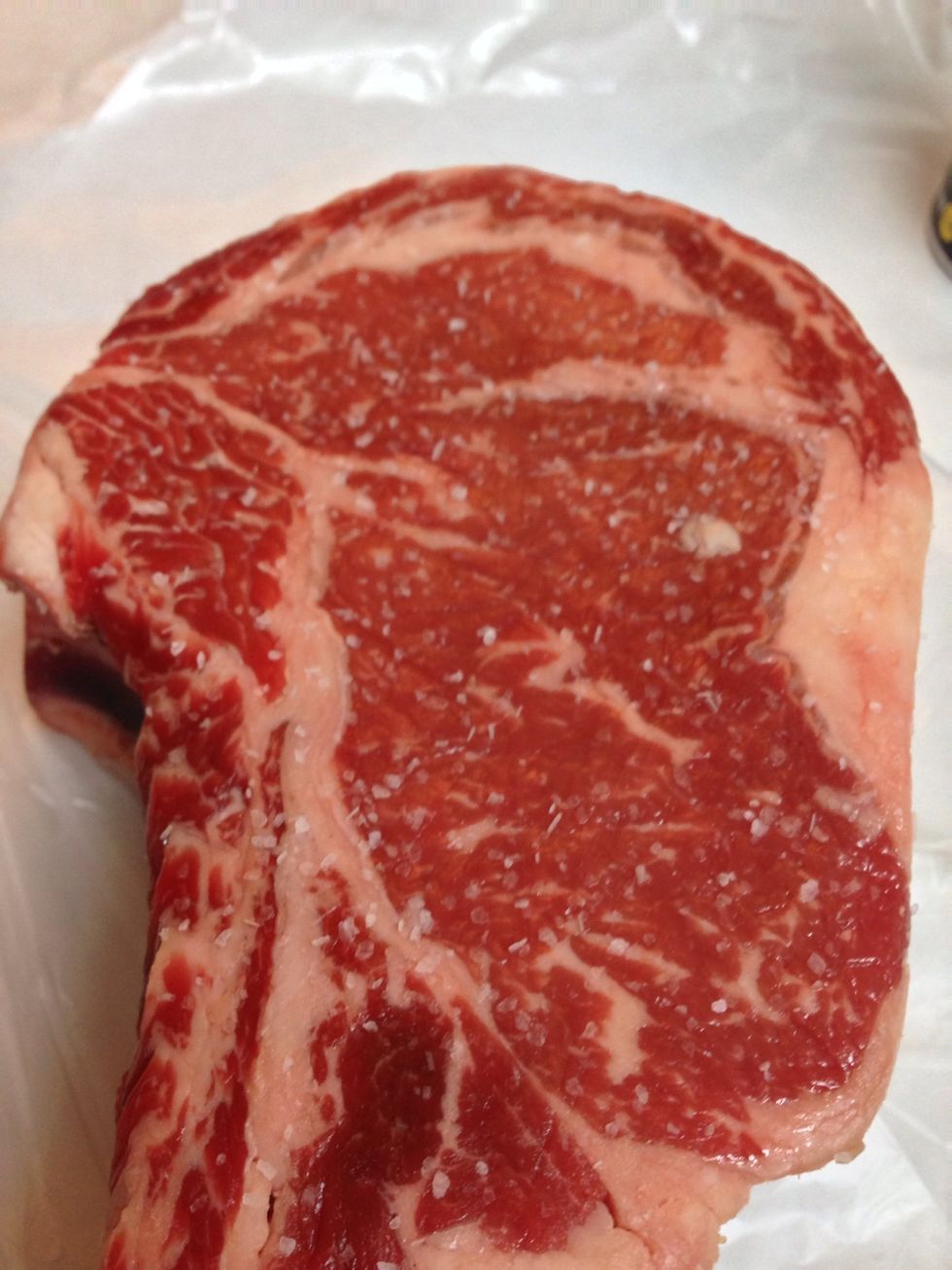 Salt both sides of the steak liberally with kosher salt. We're then going to let our steak sit from 1-2 hours, to get to room temperature and to let the salt break down enzymes. Do not re-salt.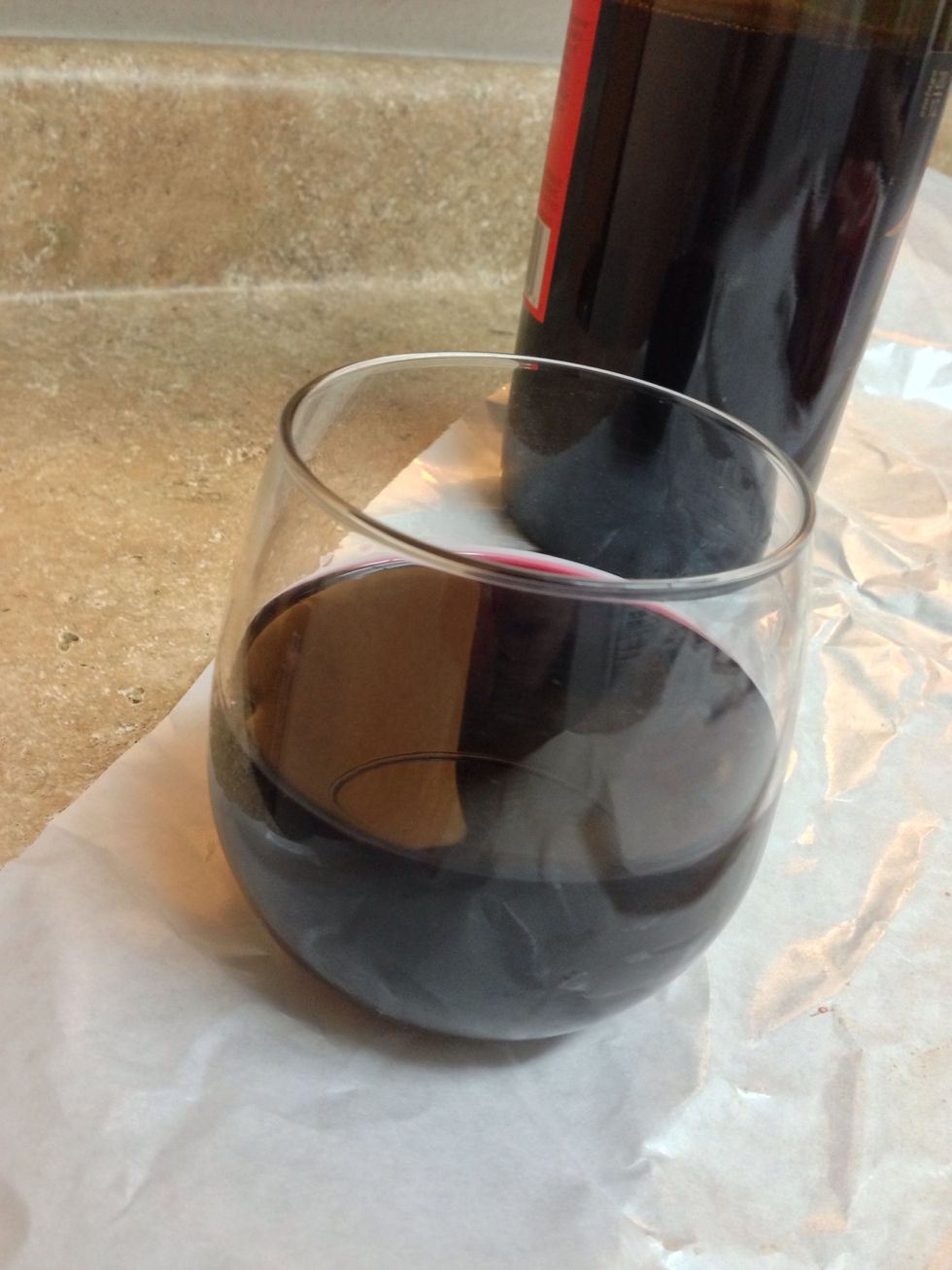 Since you have some time to kill, might as well pour yourself a glass of wine. This step is optional, depending who you ask.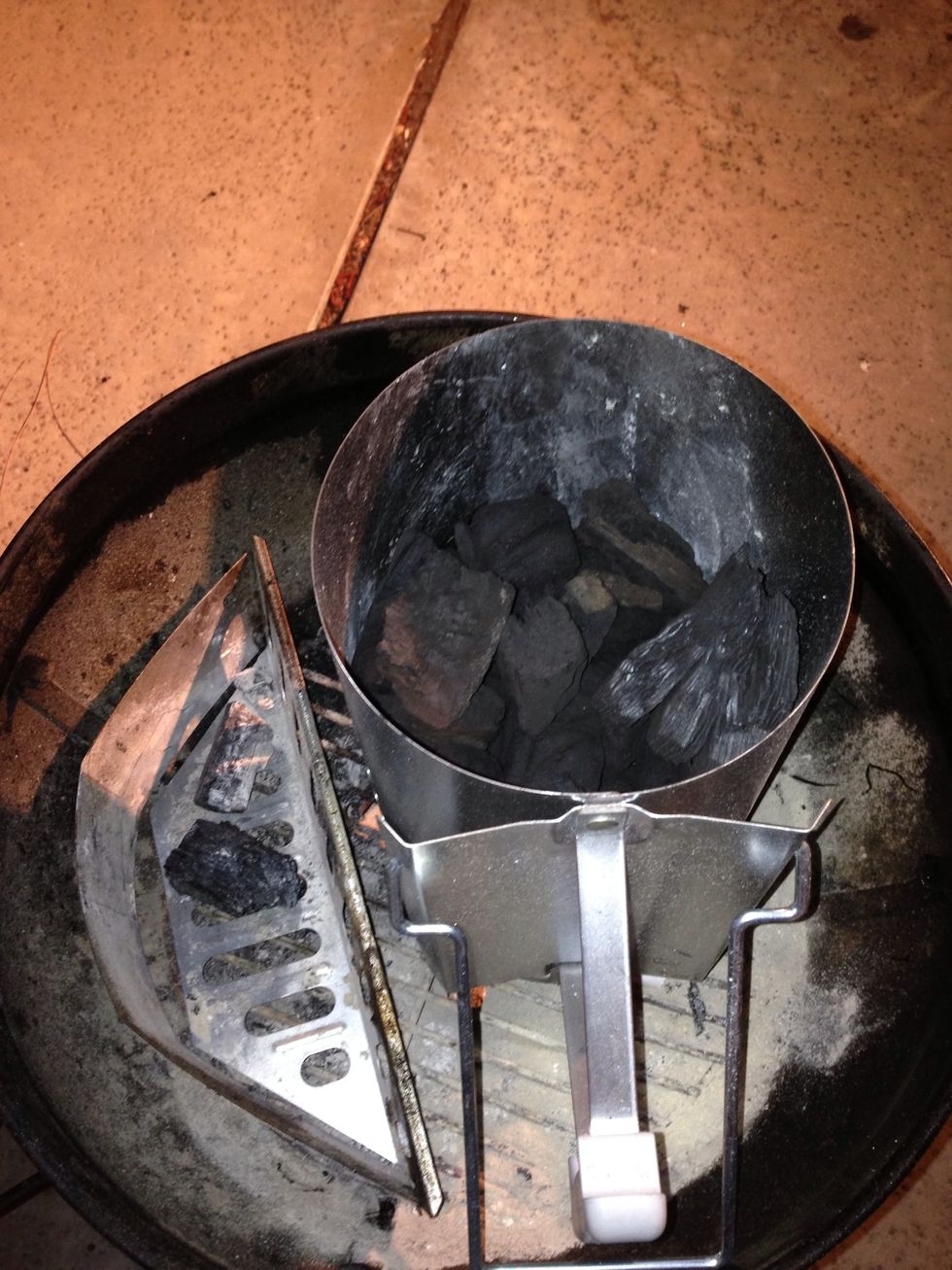 About 15 minutes before your steaks rest ends, prepare your grill. In my case it's loading up half of the chimney starter with lump charcoal.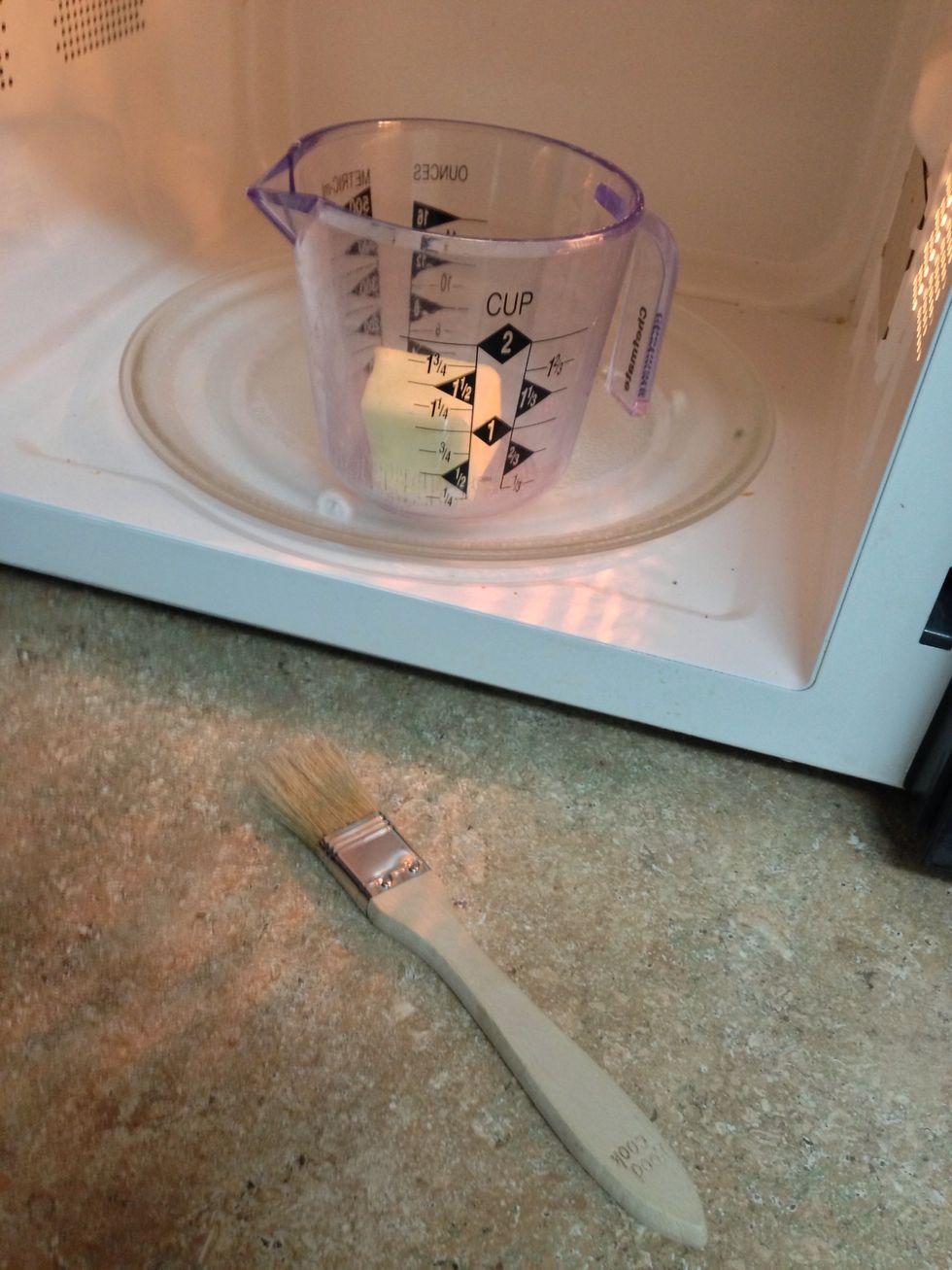 While waiting for the grill to heat up, put your butter in a cup in the microwave. Don't actually microwave it yet, we will do that before our steaks go onto direct heat. This makes it easier later.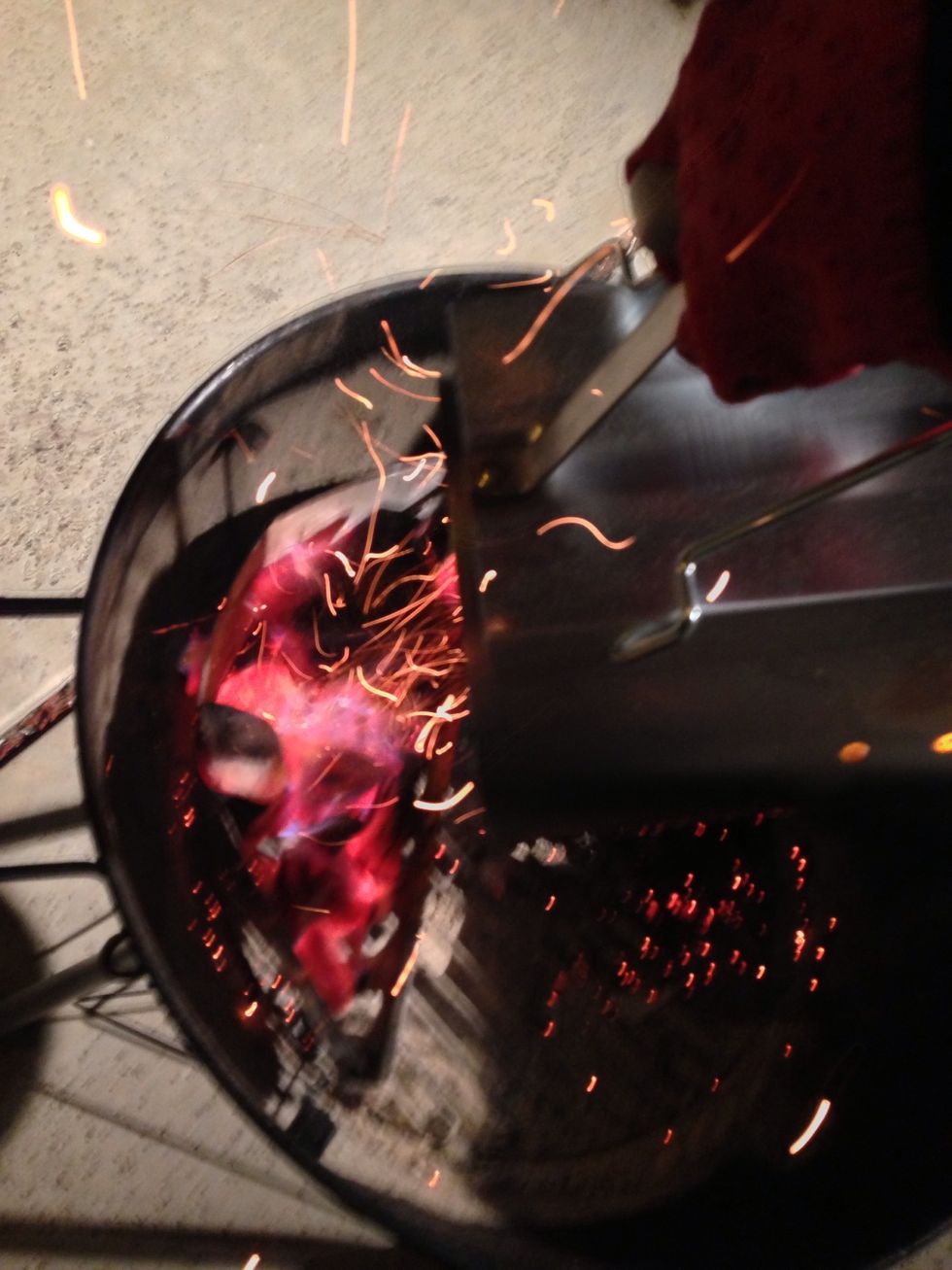 Pour your white hot charcoals into one side of the grill.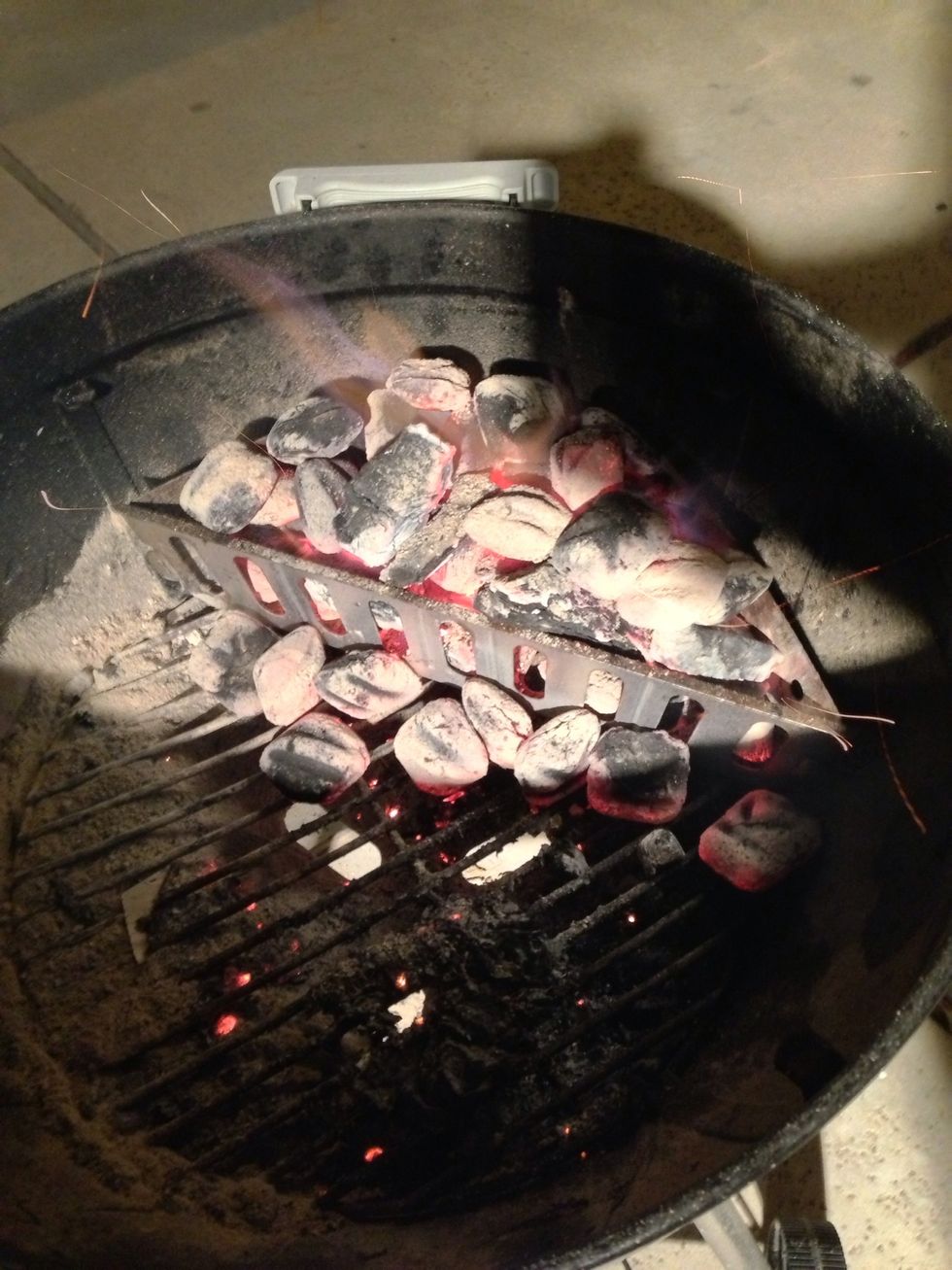 Because we're doing a reverse sear for the most tender steak possible, we need two zones. Indirect heat which we will start with first, then direct heat for later.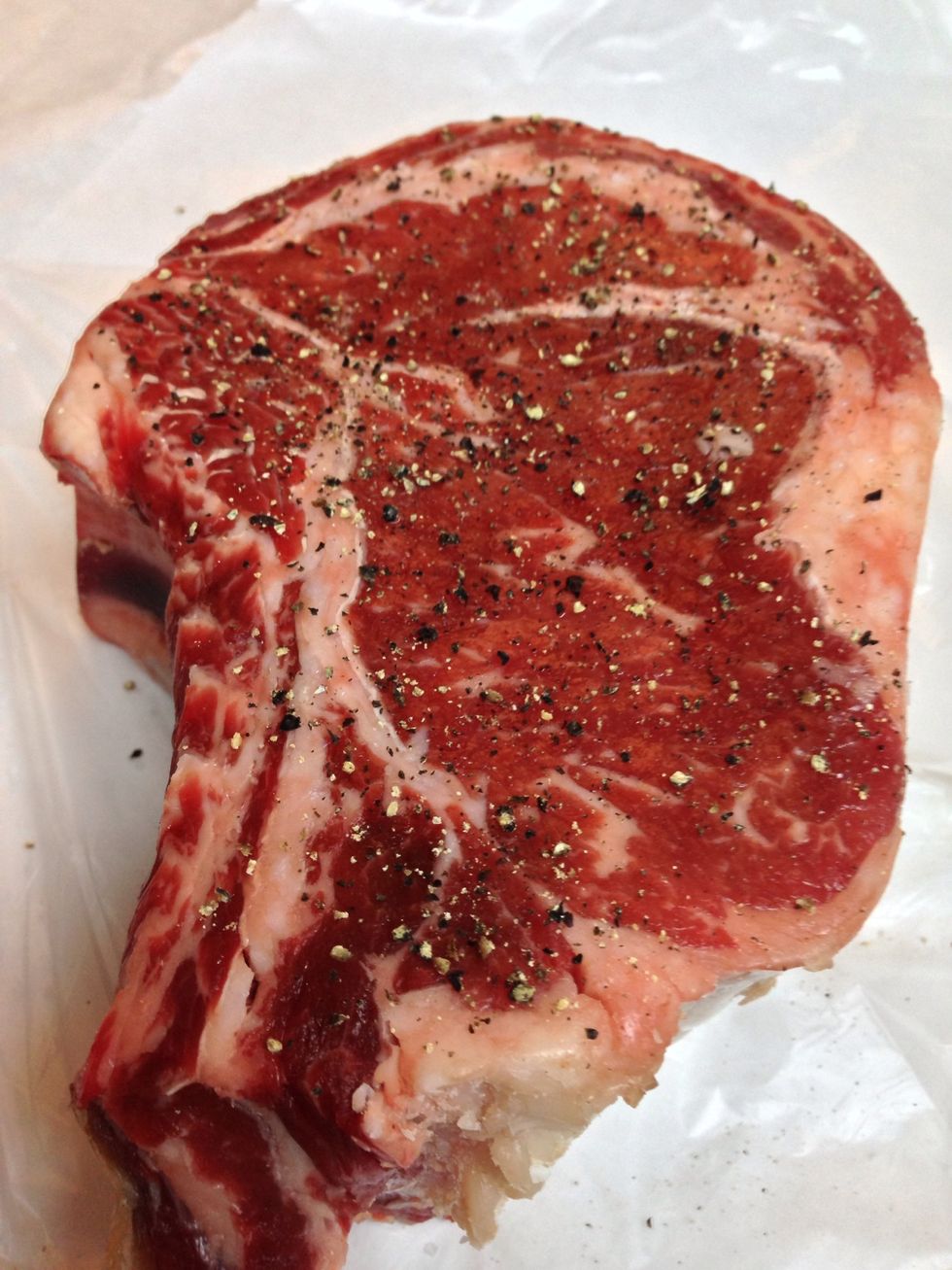 Add your freshly ground pepper now to the steak, pat it in well because its time to lob this bad boy onto the grill.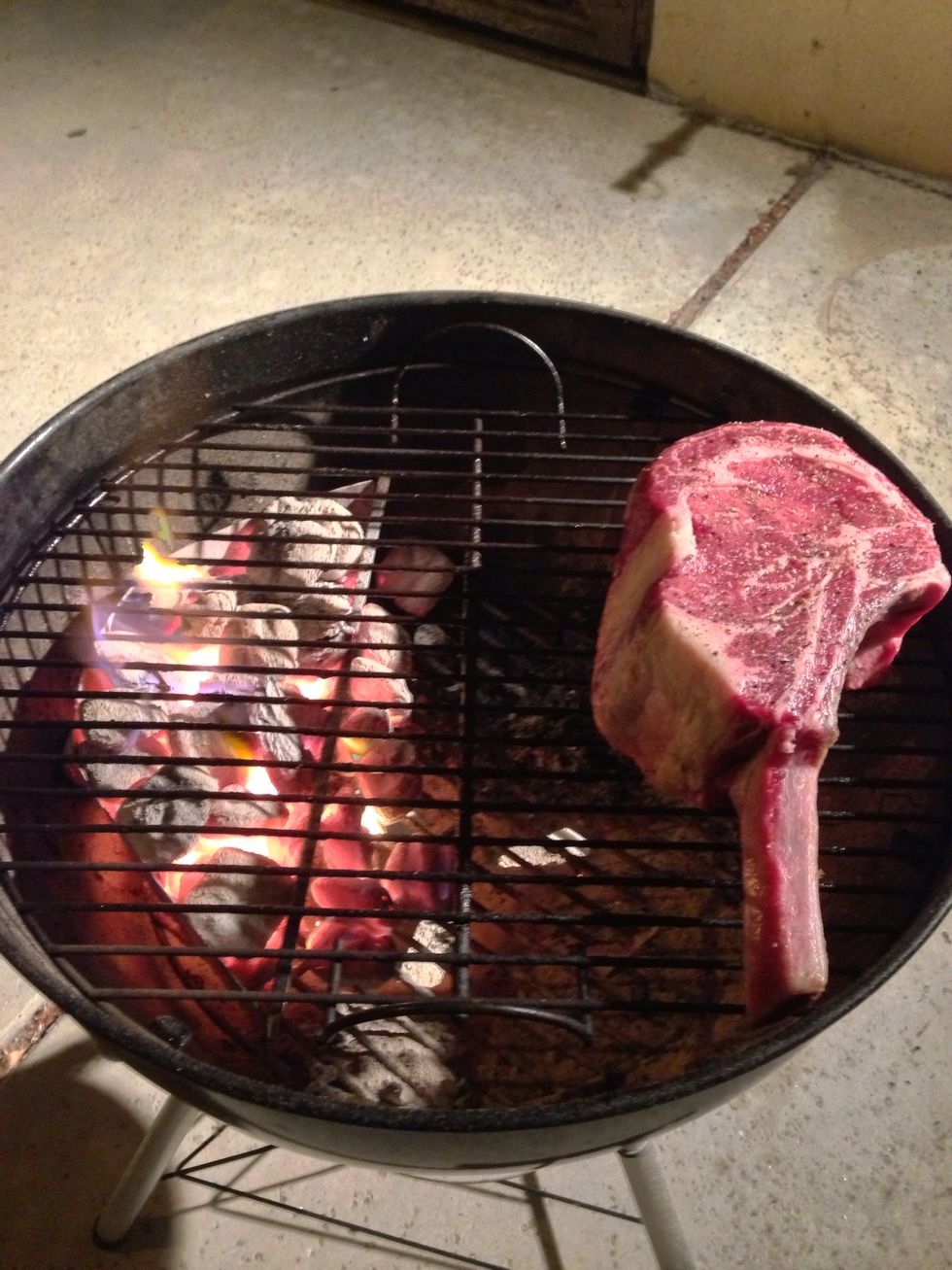 Place the steak on the opposite side of the charcoals.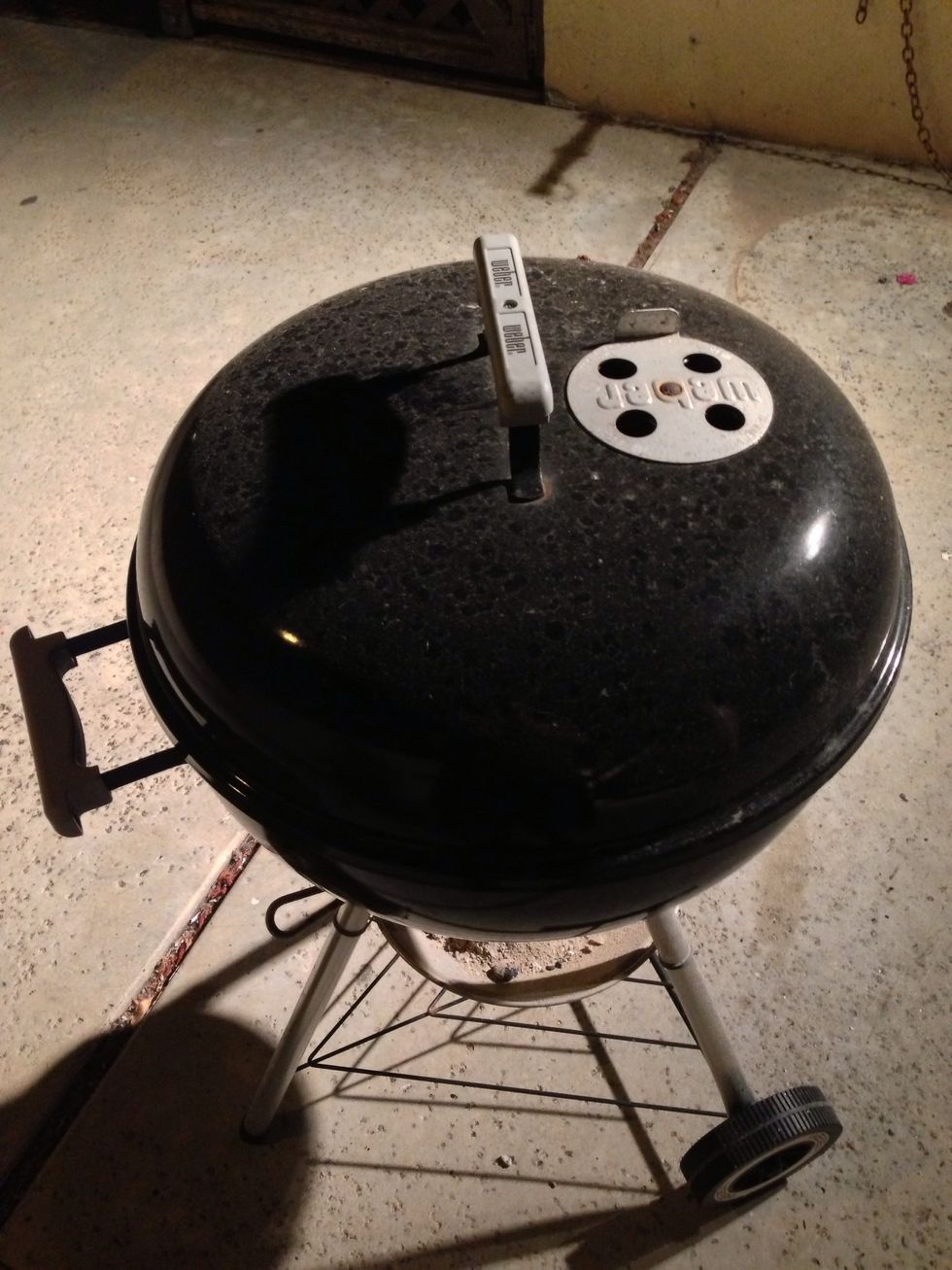 Cover your grill with the vented side over the steak. This well force the smoke to flow over the steak to escape, enhancing the flavor. Start your timer, every 5 minutes we're flipping.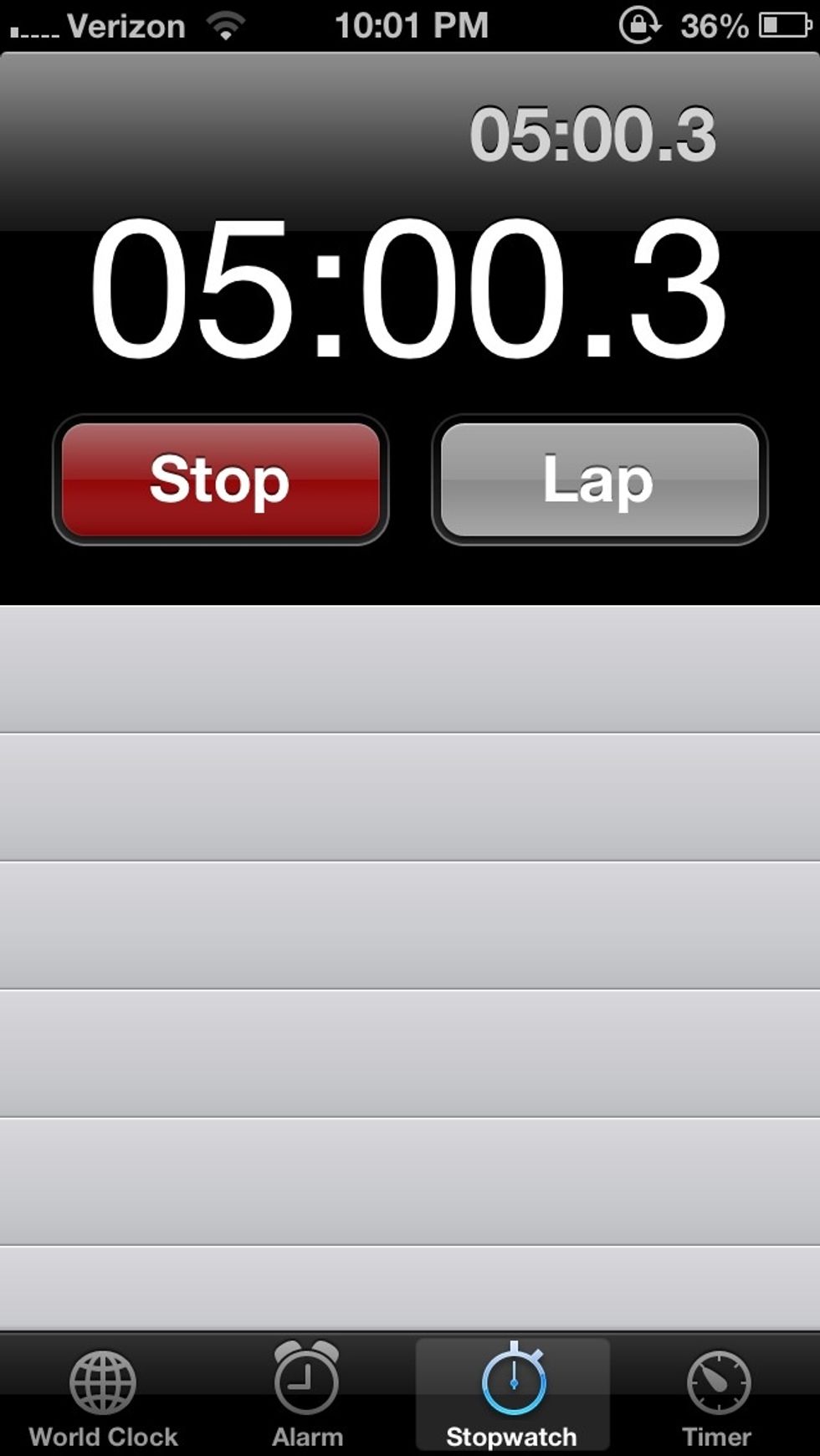 Remember, every 5 minutes we flip. We want to cook the steak evenly. Also, try to use tongs. Although it won't make a big difference, less puncture wounds from forks means less juice loss.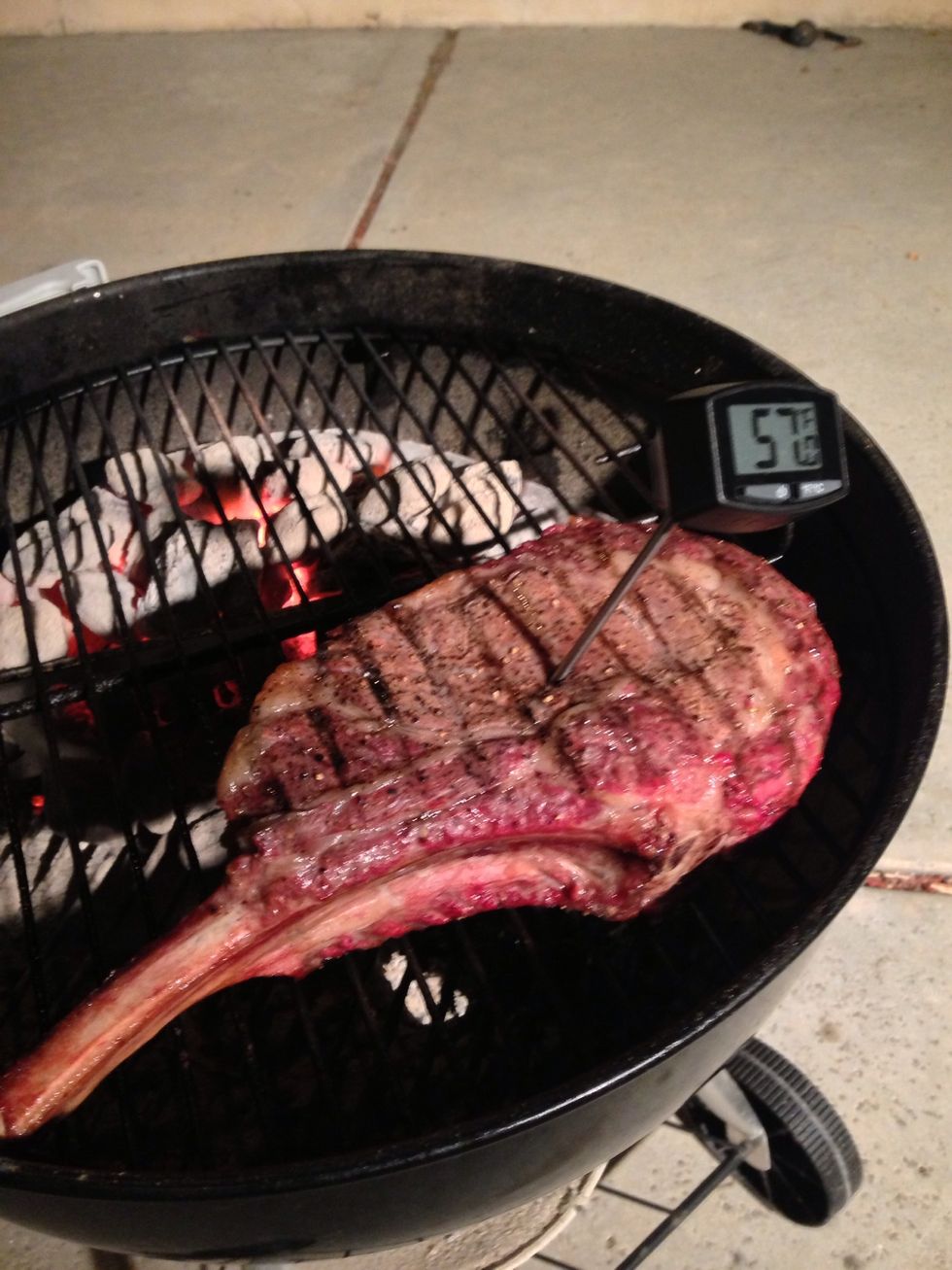 We're using a digital thermometer to hit the perfect temperature before direct heat, 115* for medium rare. Test the thickest part. If you notice uneven cooking, angle your steak appropriately.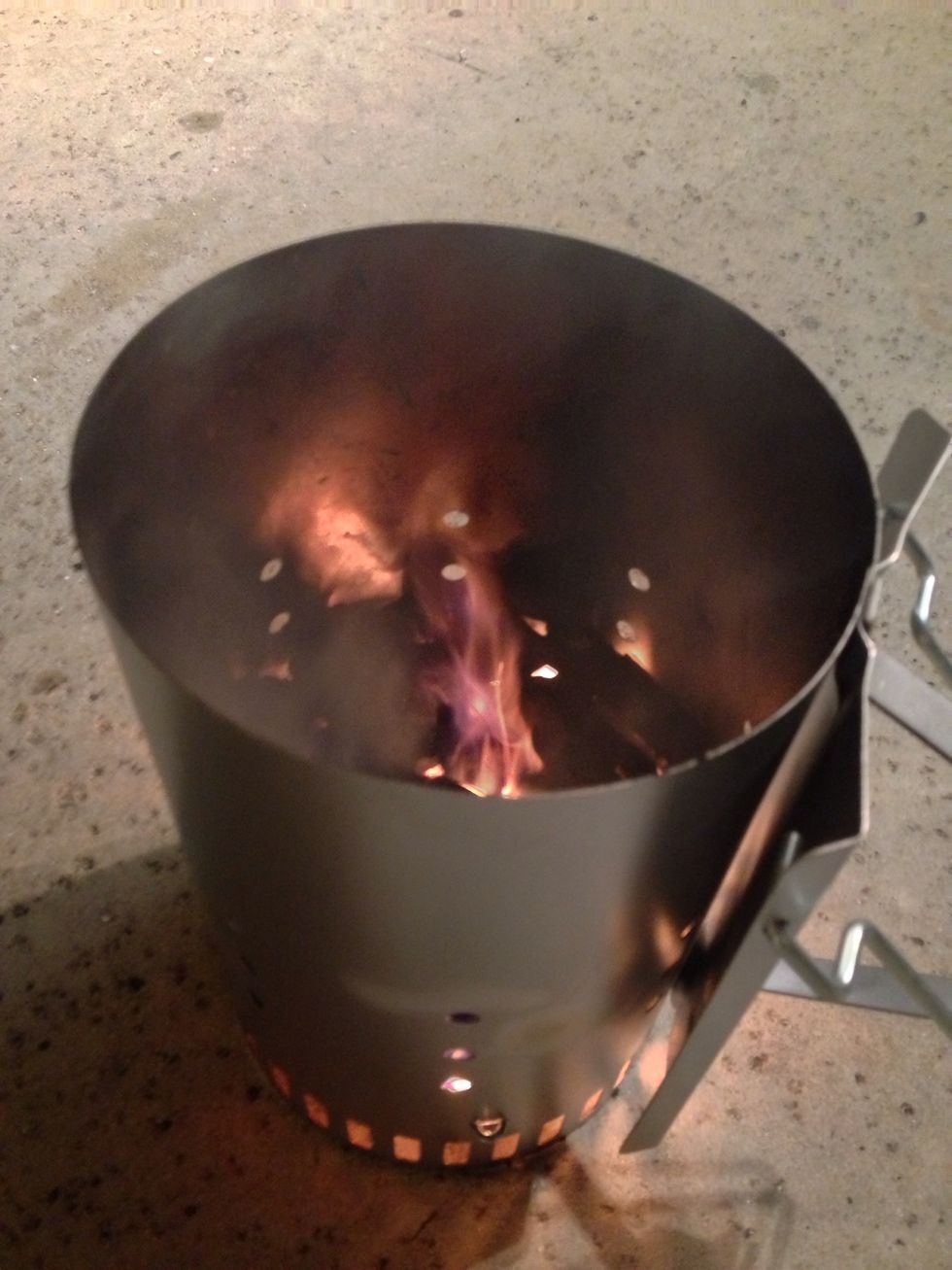 How long it will take depends upon the thickness but it should be anywhere from 20-45 minutes on indirect heat. 15 minutes before its done prep another half chimney of charcoal for direct heat.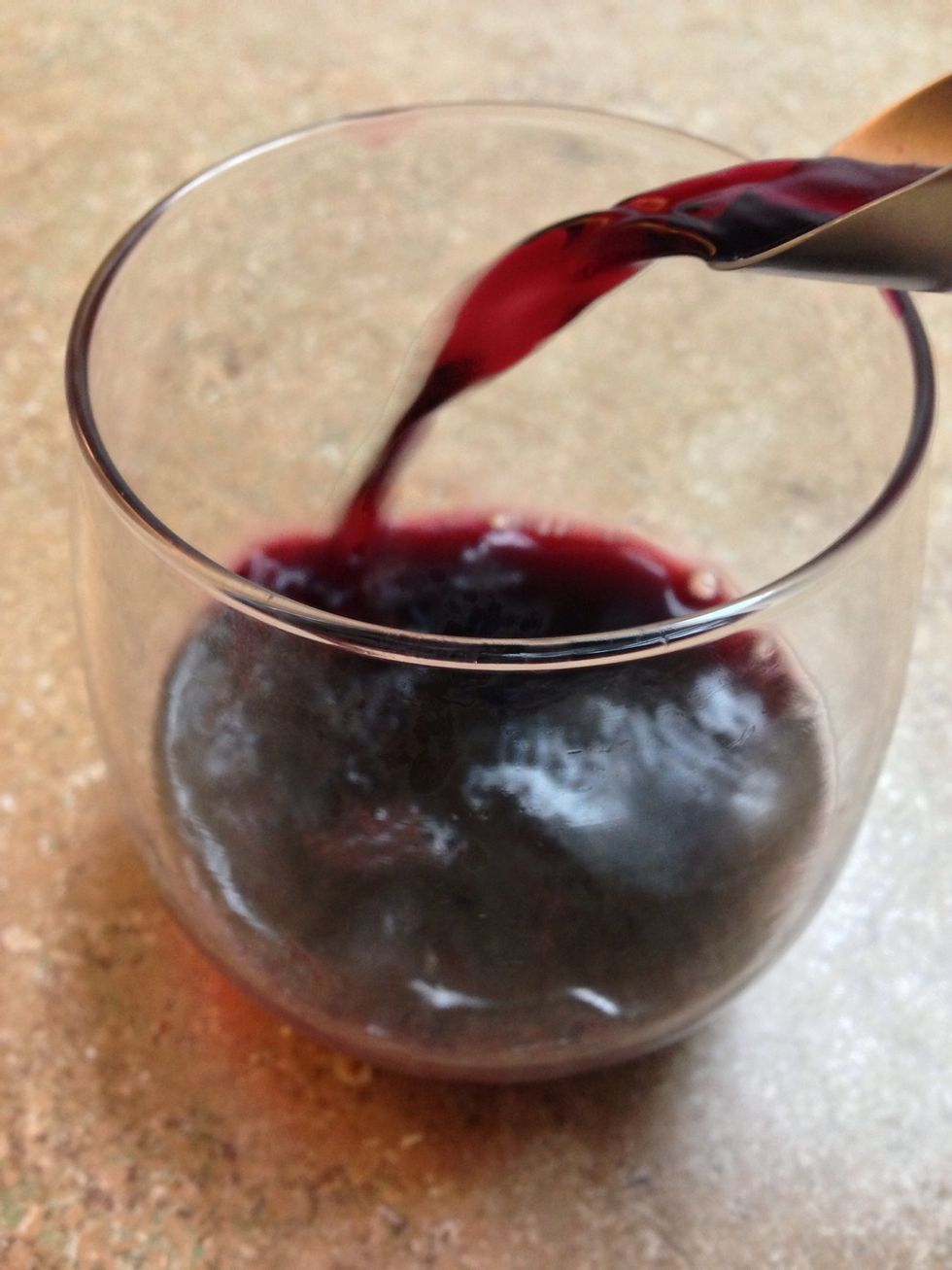 More wine? Why not!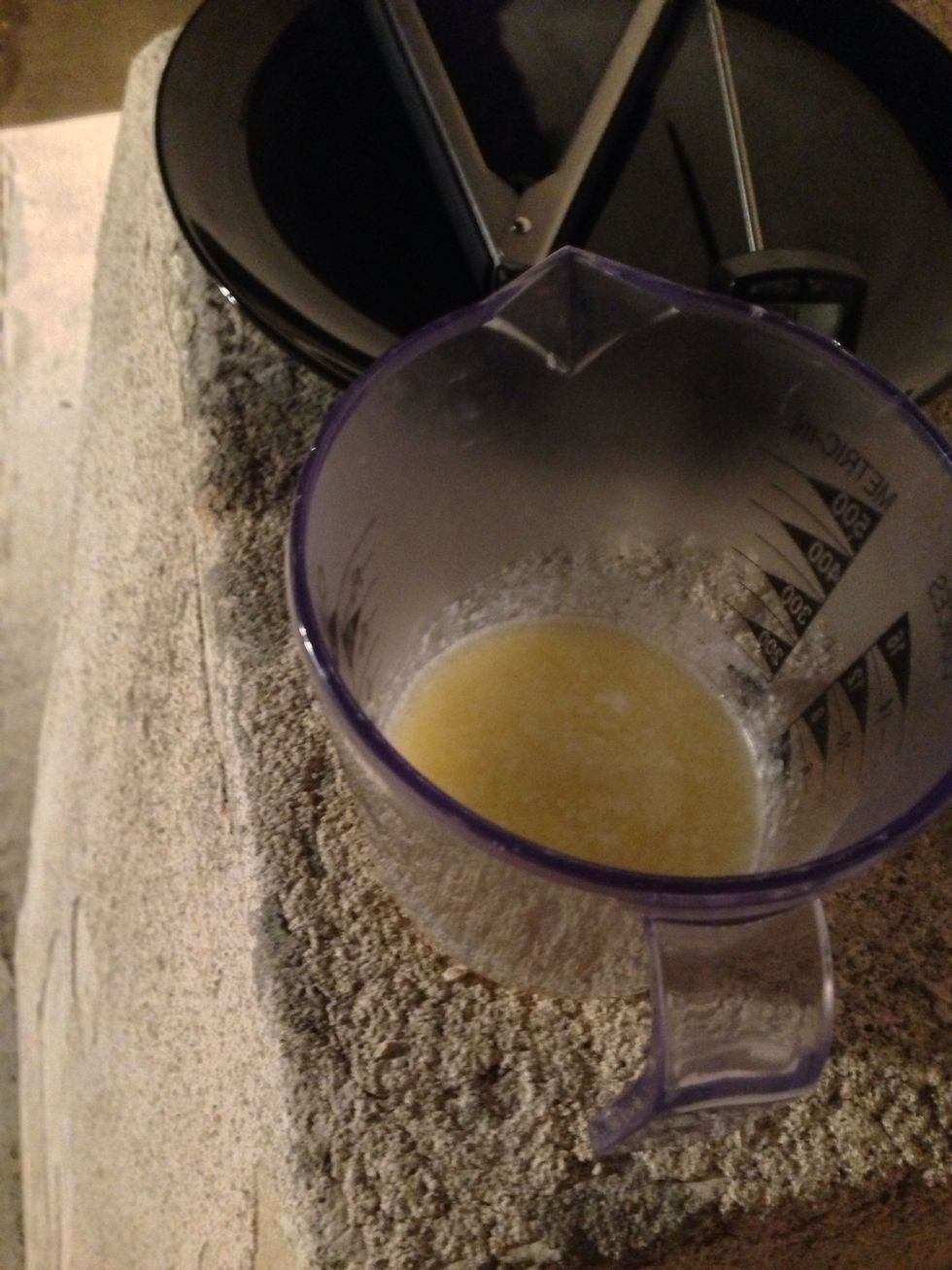 Now you should be hitting 115* on your steak and your chimney should be an inferno as well. Microwave your butter until its liquid.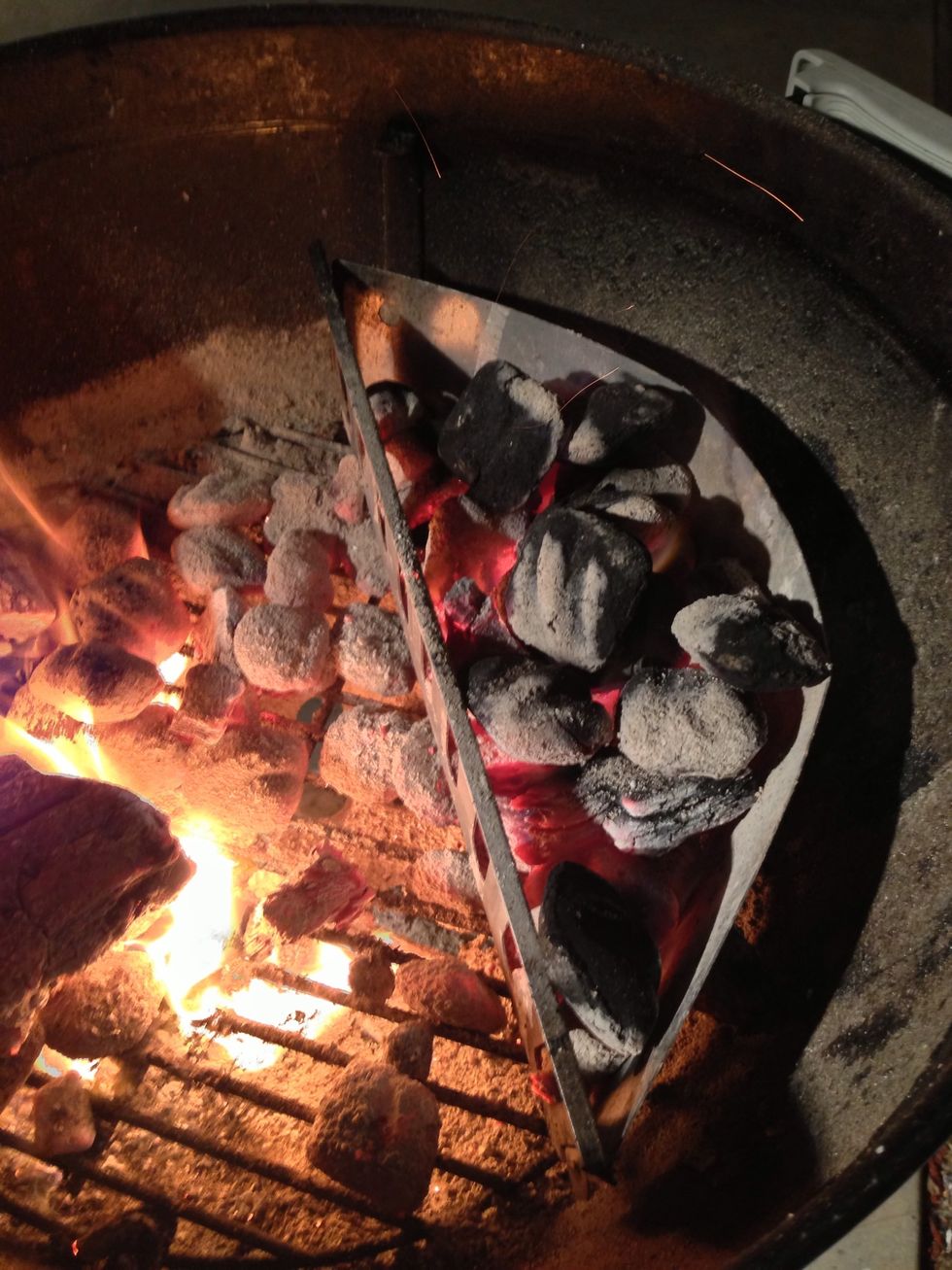 Add your new, hot charcoals to the grill so we can switch over to direct heat.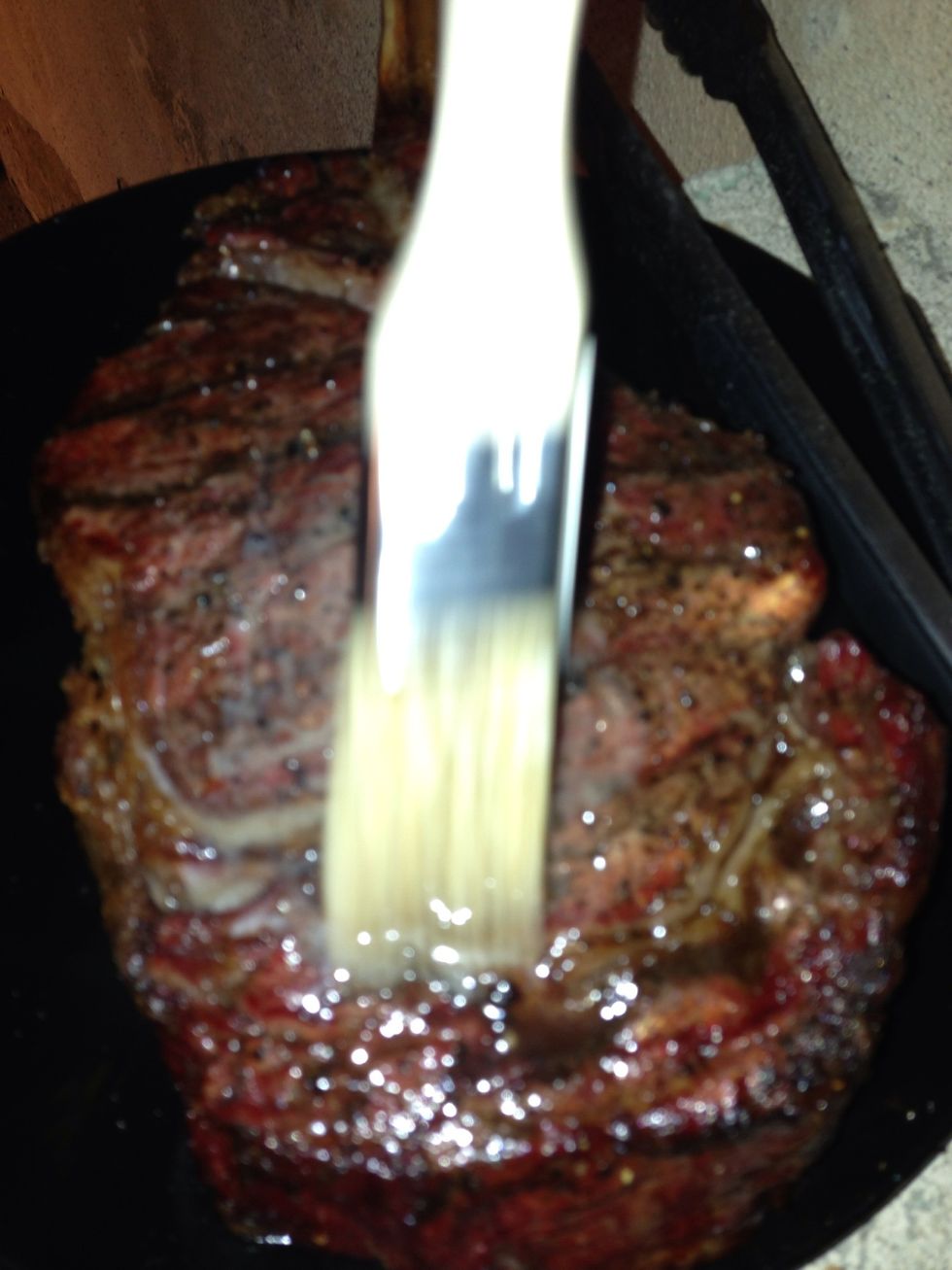 Before throwing your steak directly onto the flaming, direct heat side of the grill... Brush both sides with butter.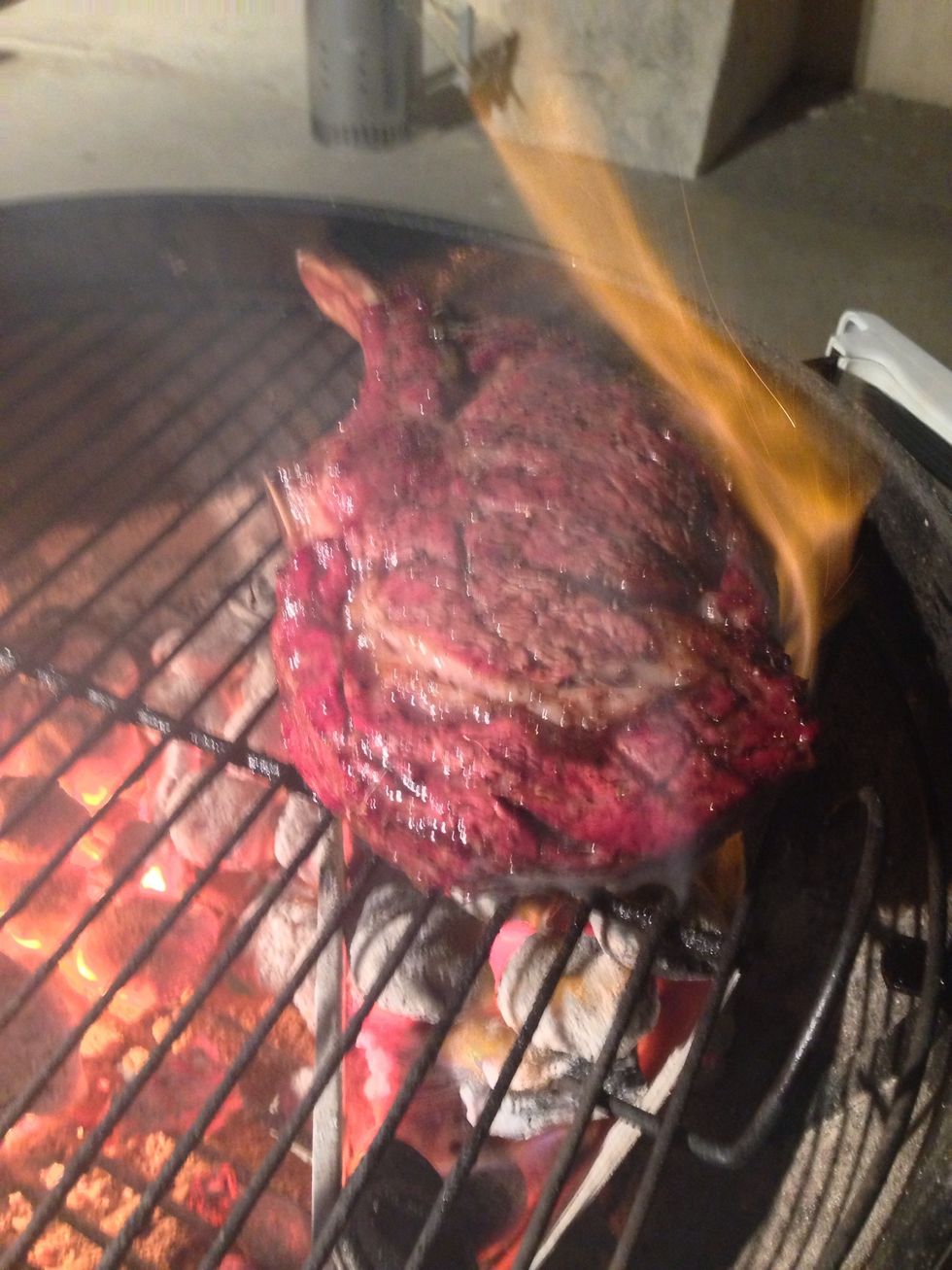 Back onto the grill goes your steak. This will give it a great crust! Flip your steak every 30 seconds until it hits 125*. This should take 3-6 mins directly over the flames. Don't mind any flare ups.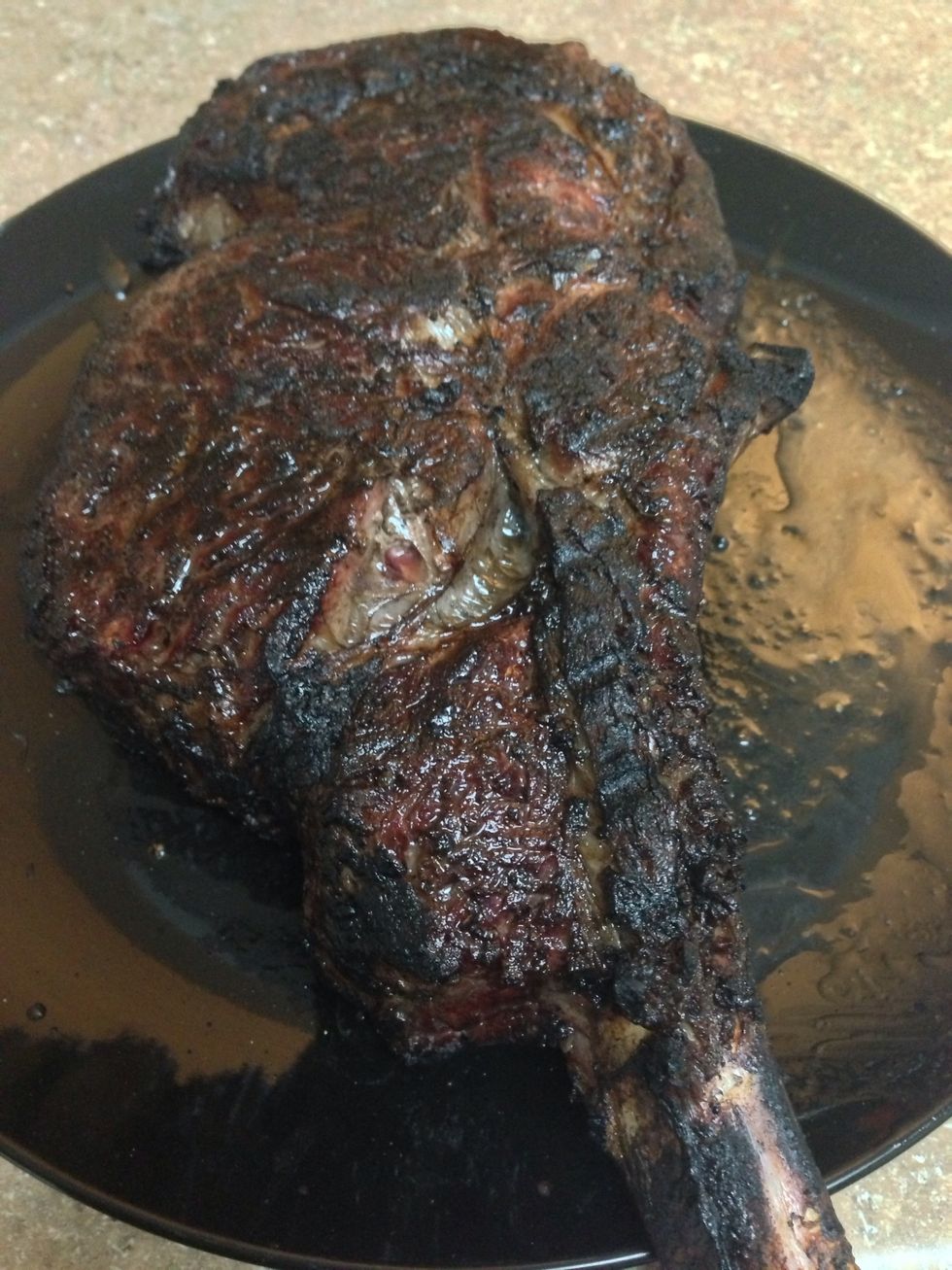 Once your steak hits 125*, pull it from the grill. Look at that crust! Let it sit for about 1/4 of the time it spent to cook, probably around 10 minutes or so.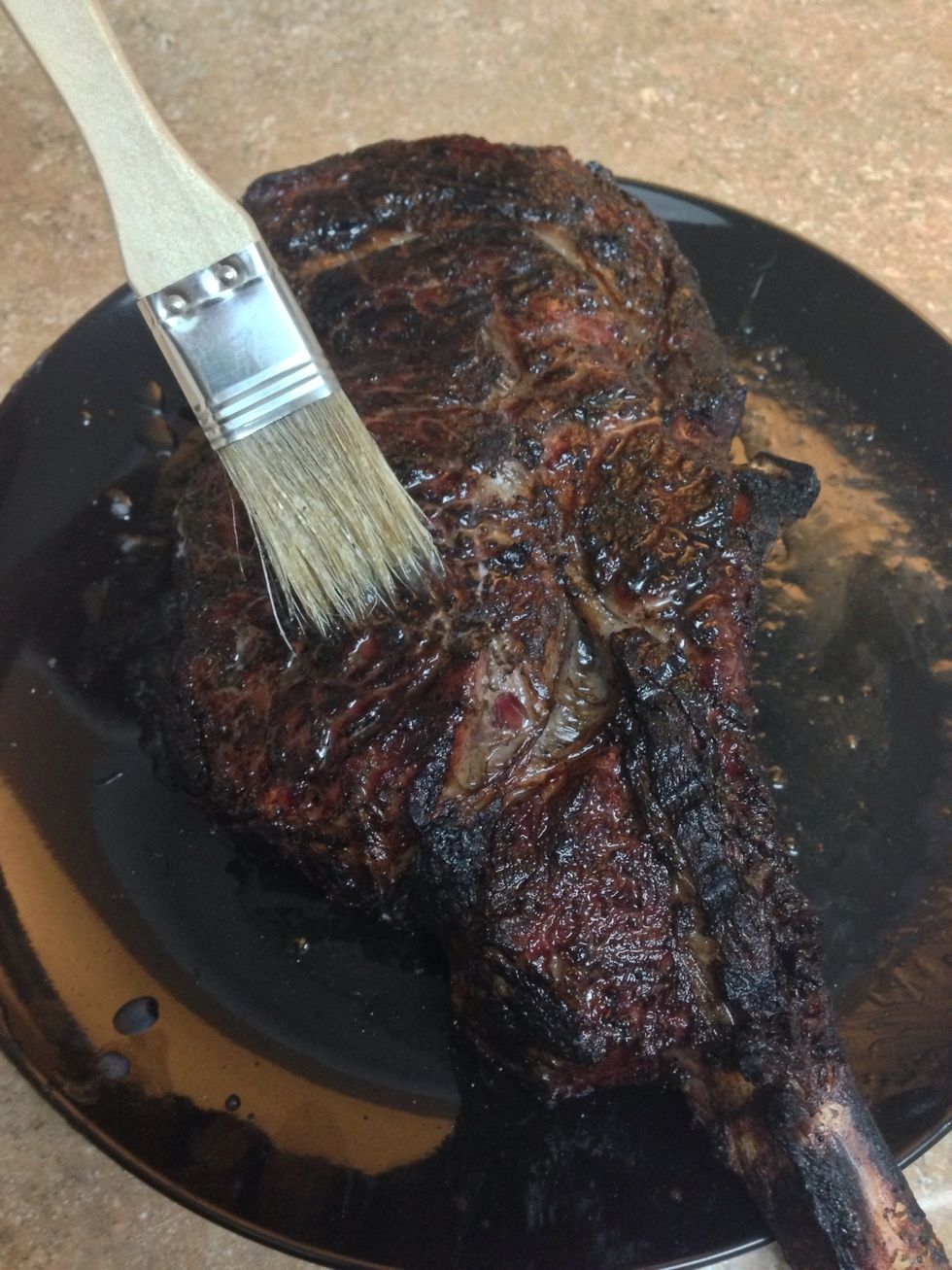 Baste your steak once more with butter.
There you have it, a perfect steak! A lot of work but amazing. Remember, cut against the grain for the most tender bite.
Ribeye (cowboy bone in)
Kosher salt
Pepper (fresh ground)
Grill (charcoal)
Melted butter
Digital thermometer
Ryan Webster
Founder and Creative Director at Slate Studio Been known to dabble in UX/UI Design, HTML/CSS, Photography