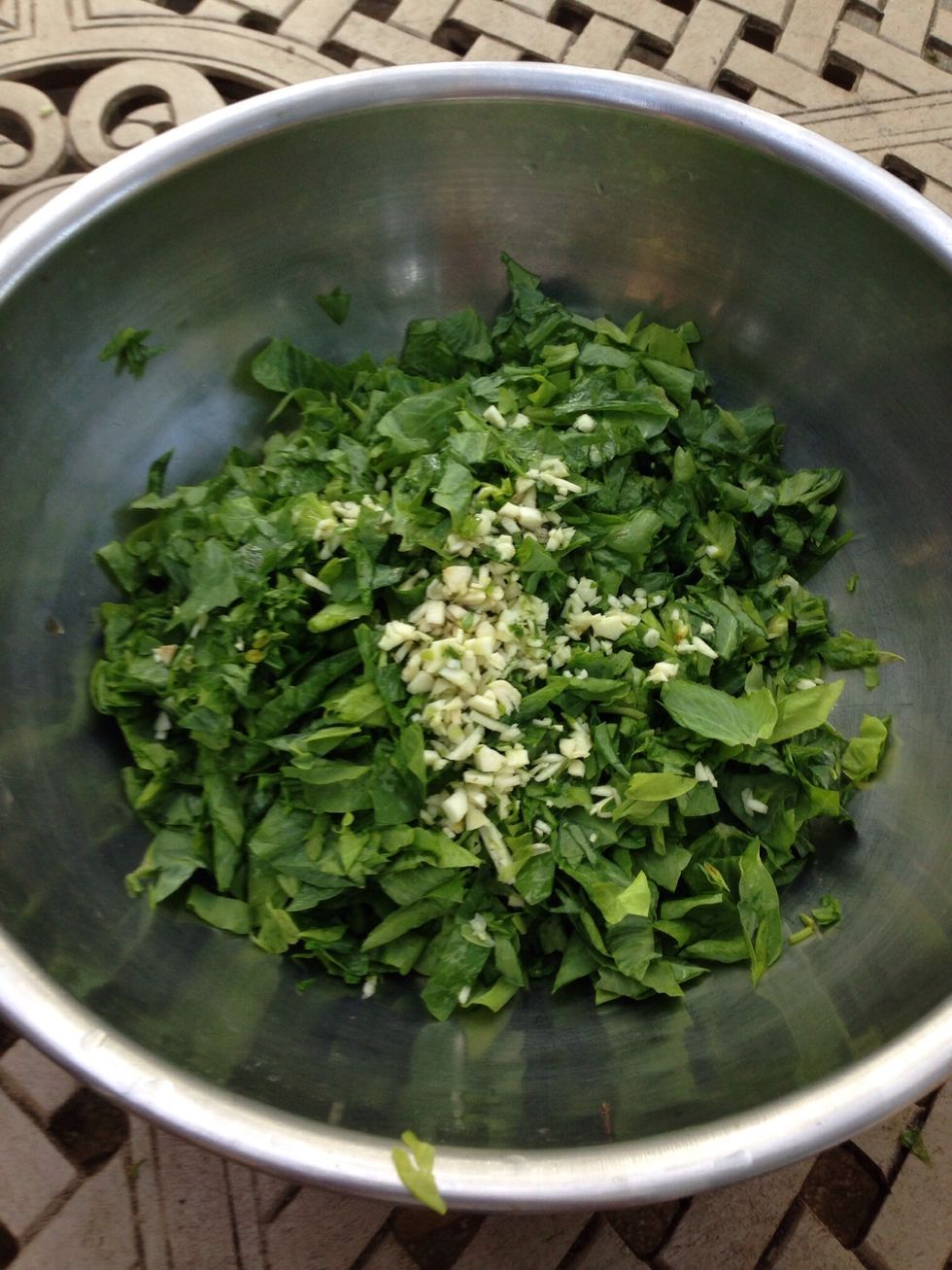 All great dumplings start with a little ginger, so please mince the ginger and garlic, then combine with chopped pea shoots.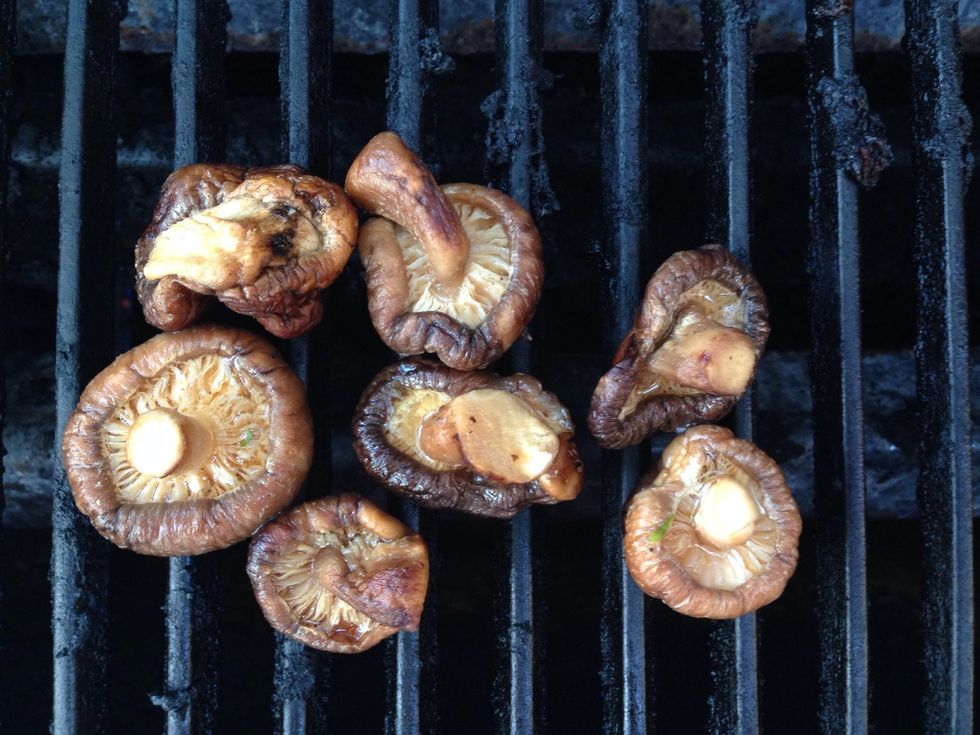 As a lover of all things grilled, I decided to grill the mushrooms while slowly pouring cognac over them.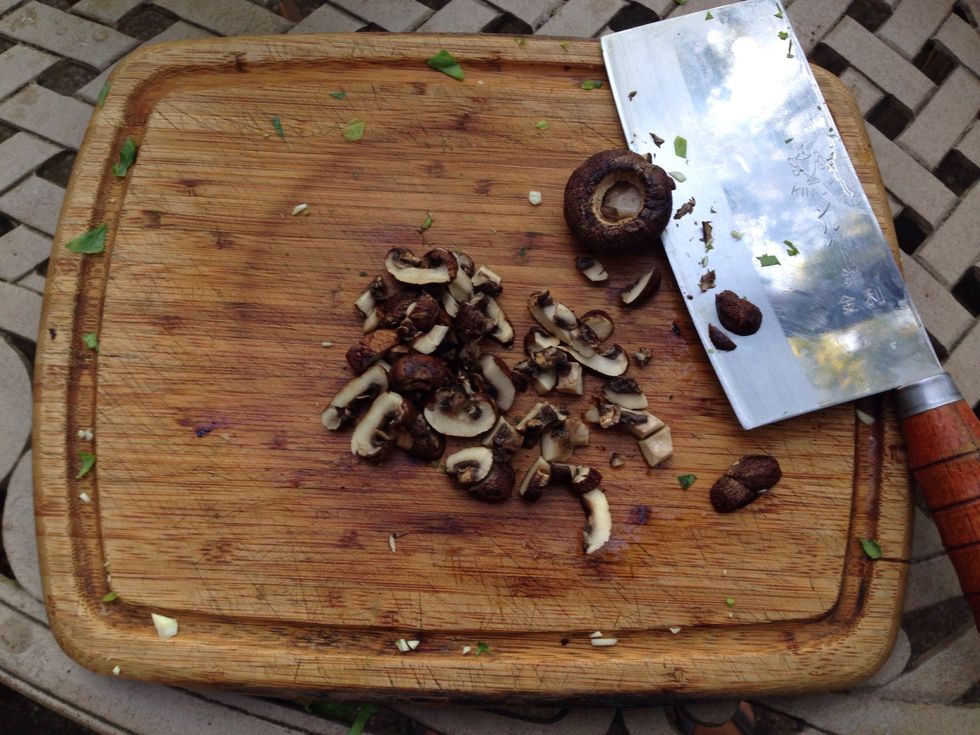 They smell so good! I already want a cocktail 🍸🍸🍸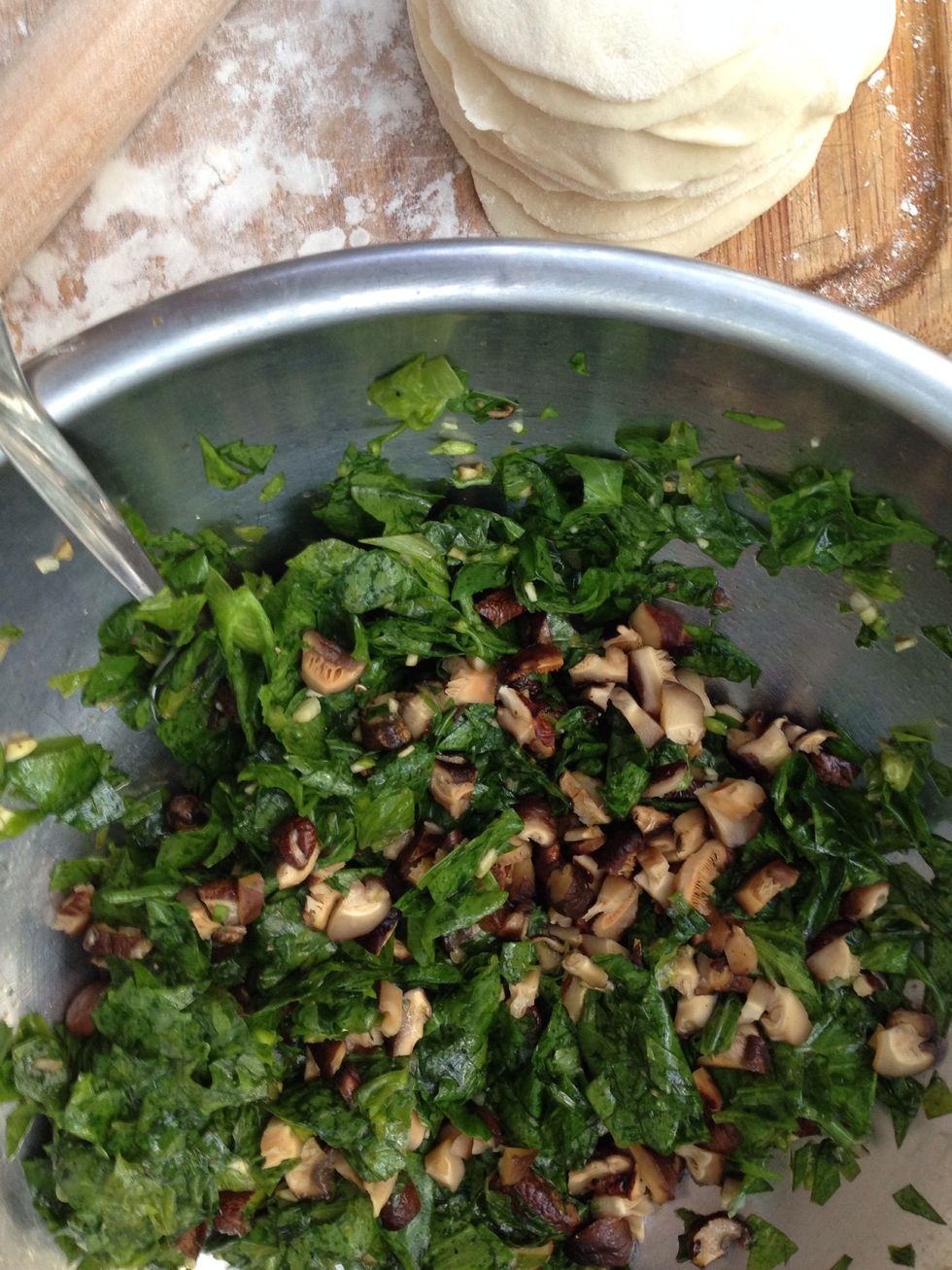 Mix the mushrooms, veggies, smoked tofu and condiments. The filling is complete!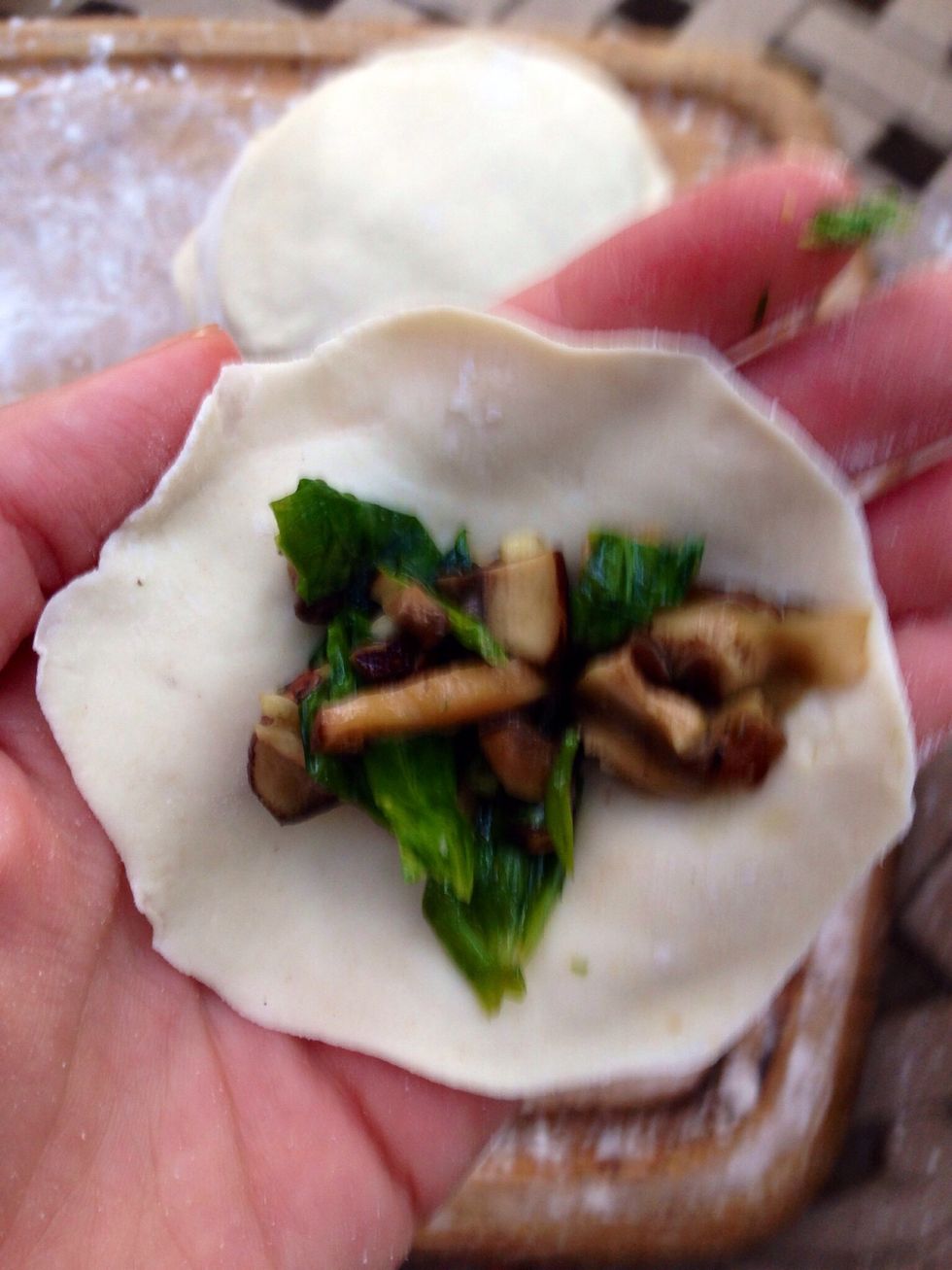 Place 1 tablespoon of filling in the wrapper and pinch together.
If you want to learn how to pinch dumplings please see my guide "cook vegetarian Chinese dumplings"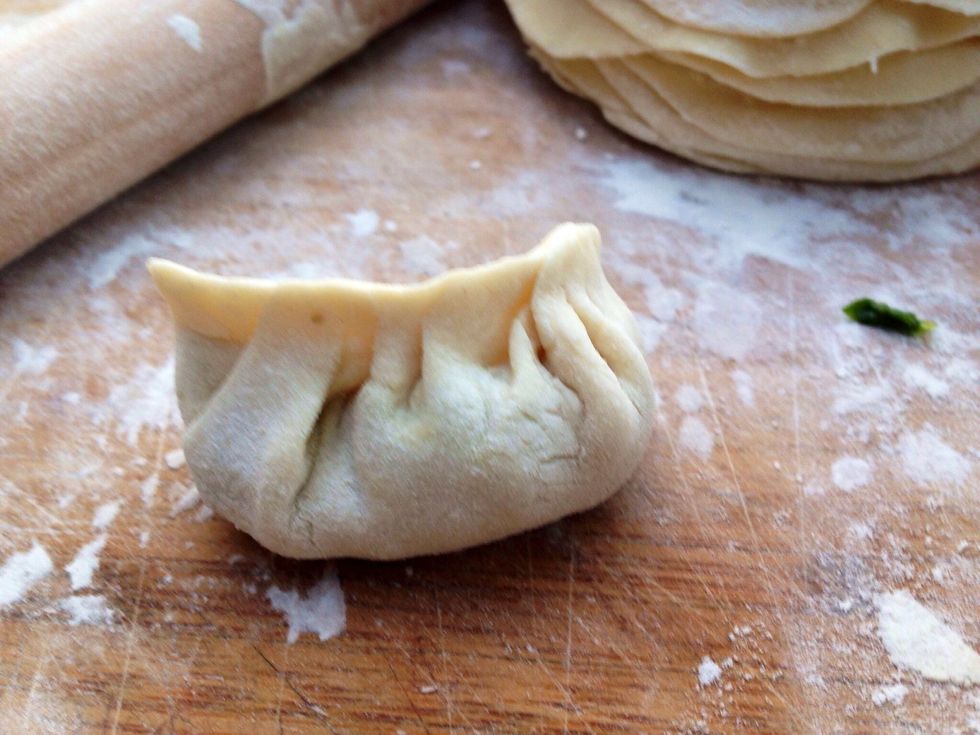 Beautiful!
Par cook the dumplings for 8 minutes by steaming then let cool for 10 minutes. This will stop them from sticking on the grill.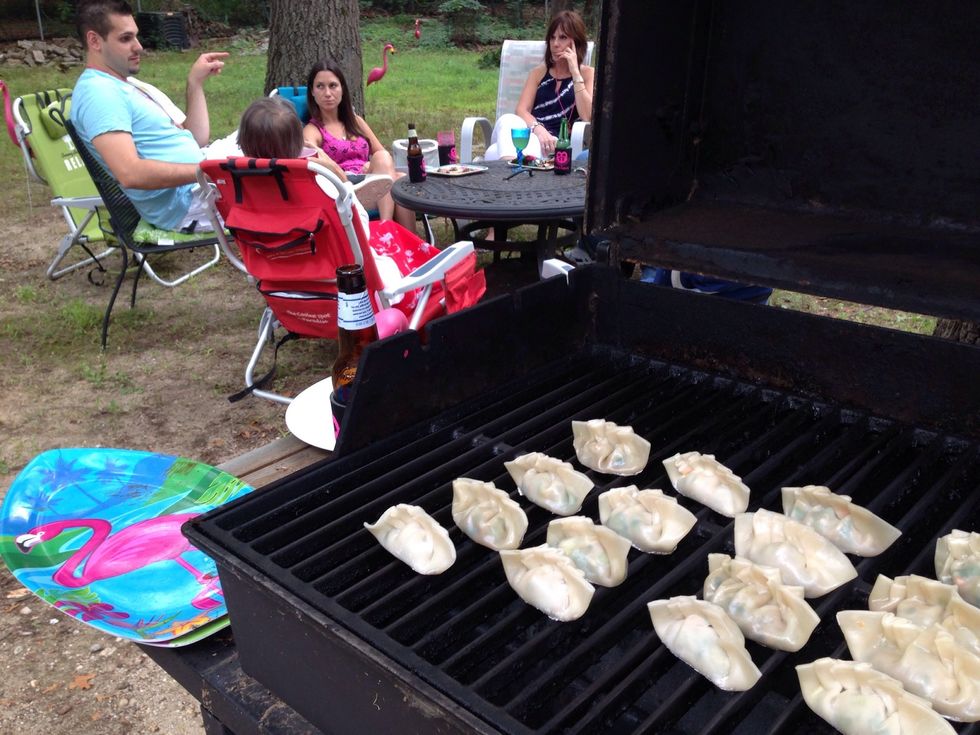 Place on the grill, cover, and let cook for 15 minutes. I used this time to sit with my friends and enjoy a beer 🍺🍺
Yum! Don't forget to serve them with your favorite condiments, dumplings are made for dipping!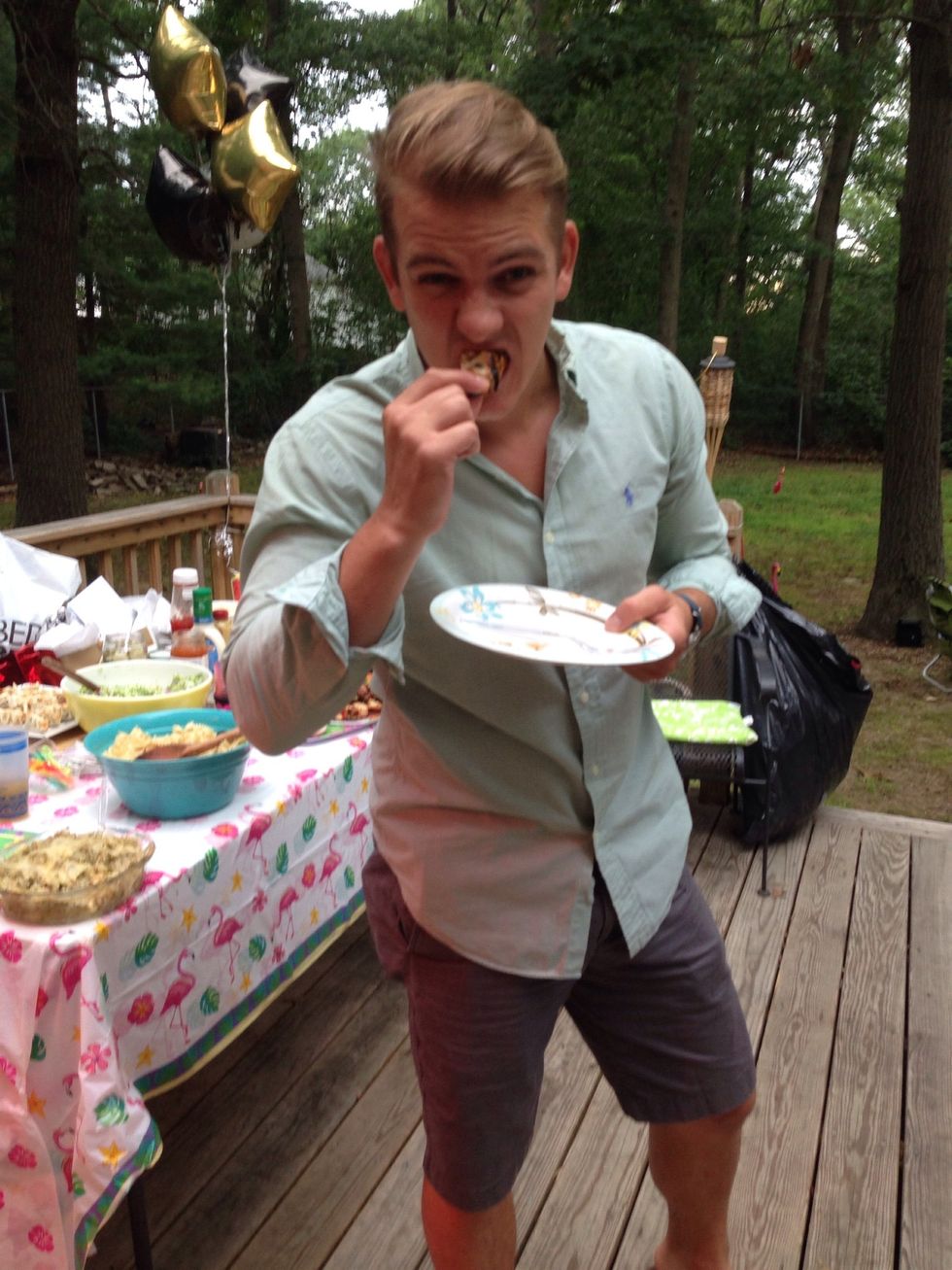 My friends were so glad I made grilled dumplings at the BBQ and yours will be too!
12.0 Shiitake mushrooms, grilled and chopped
1.0lb Pea shoots, chopped
8.0oz Smoked tofu, chopped
1/4c Cognac
1.0Tbsp Soy sauce
2.0Tbsp Olive oil
1.0Tbsp Package dumpling wrappers
1.0Tbsp Minced garlic
2.0Tbsp Minced ginger
1/3tsp Salt
Karen Hoefener
I am a lover of food, fancy cocktails, and traveling! I prefer watching commercials to some tv shows and do not like all-you-can-eat buffets.