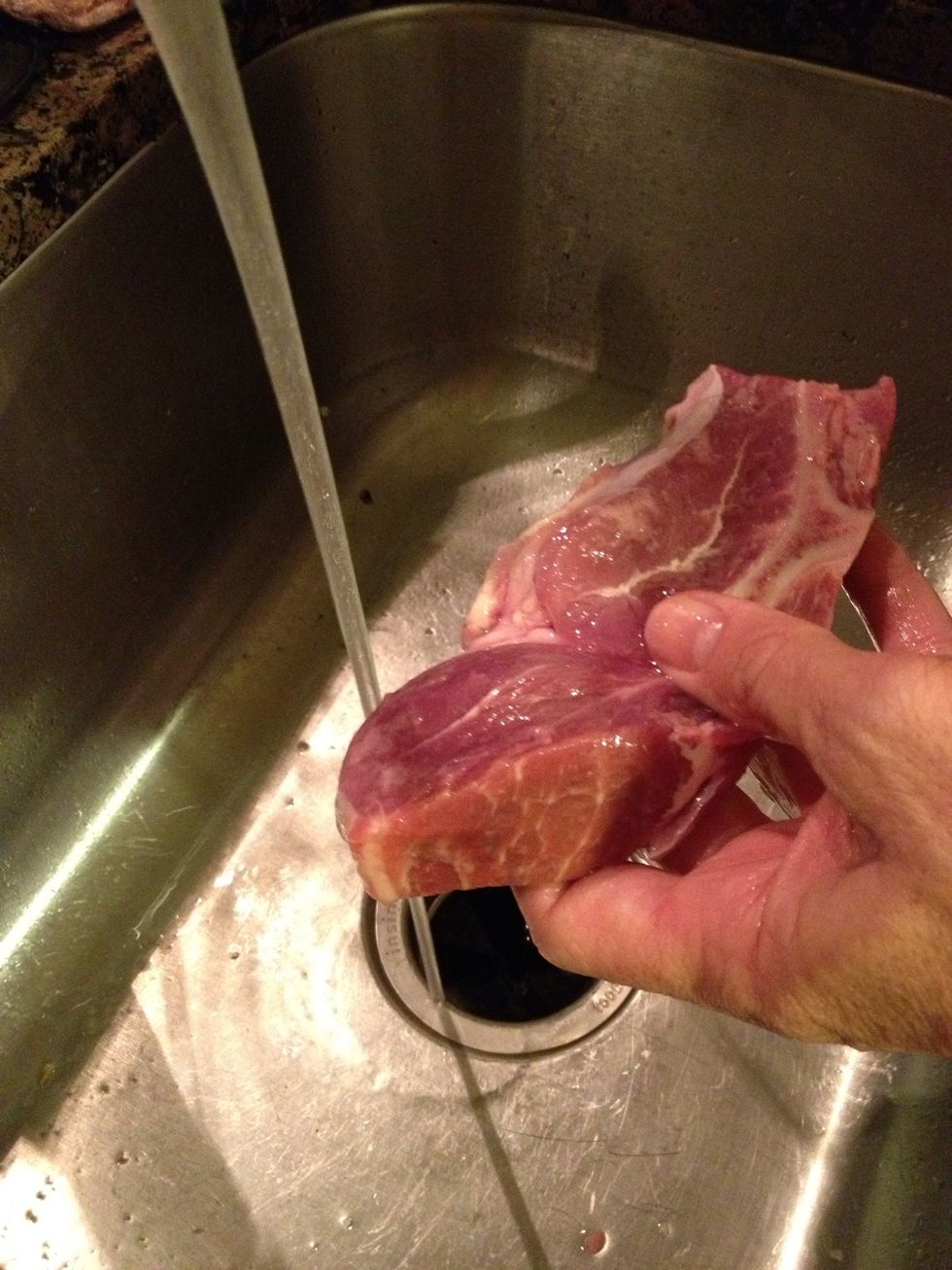 Begin by rinsing the bone in pork pieces. This is a family pack of 10.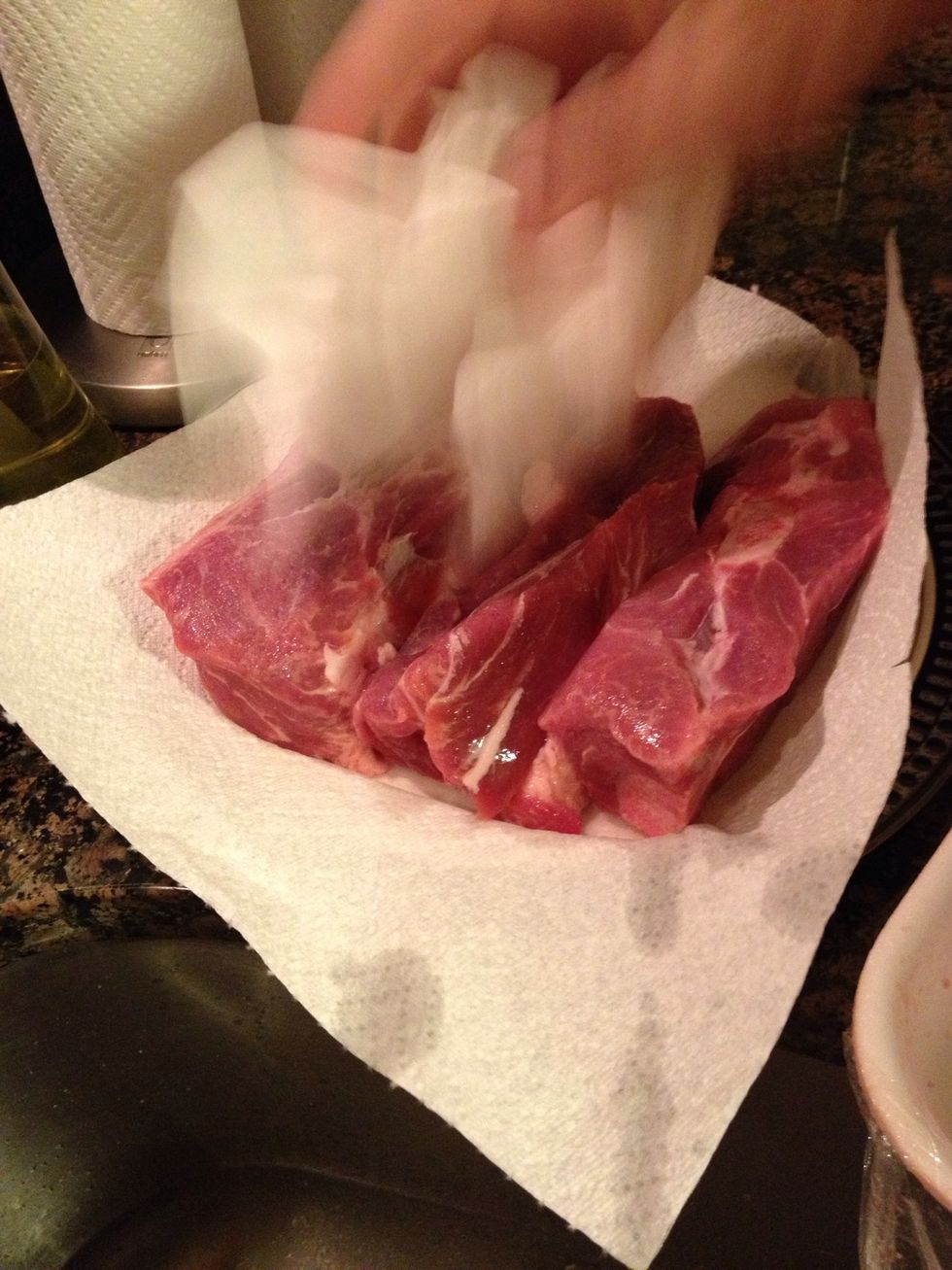 Pat dry, please.
Place ribs in ziploc back. Only 4/5 per gallon size back.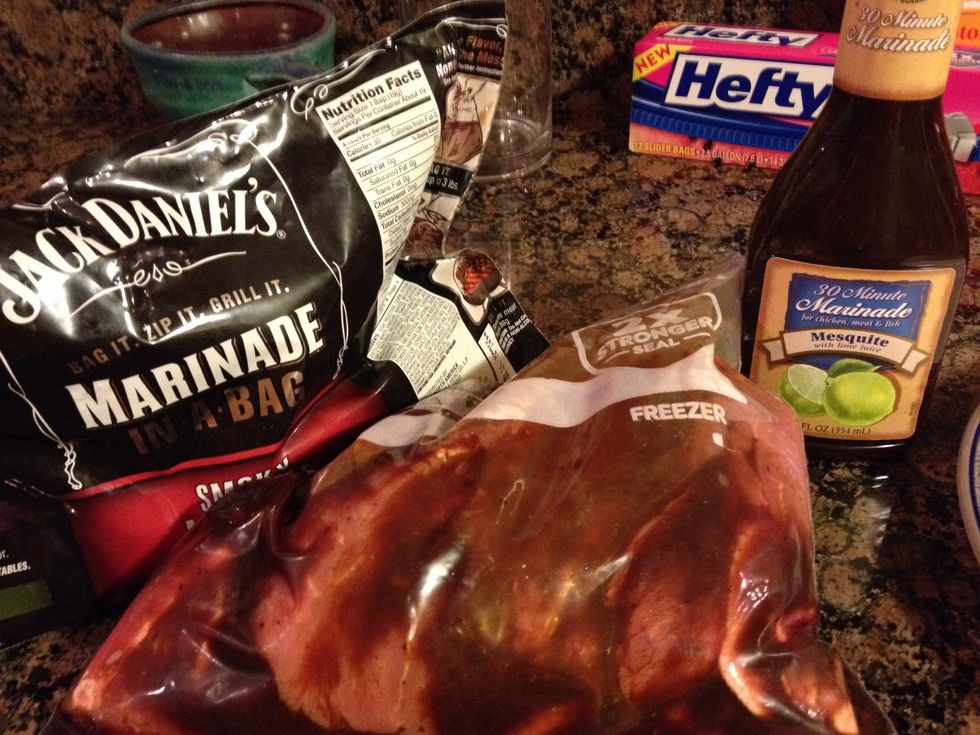 We did two separate marinades. Jack Daniel's mesquite and Lawry's lime mesquite.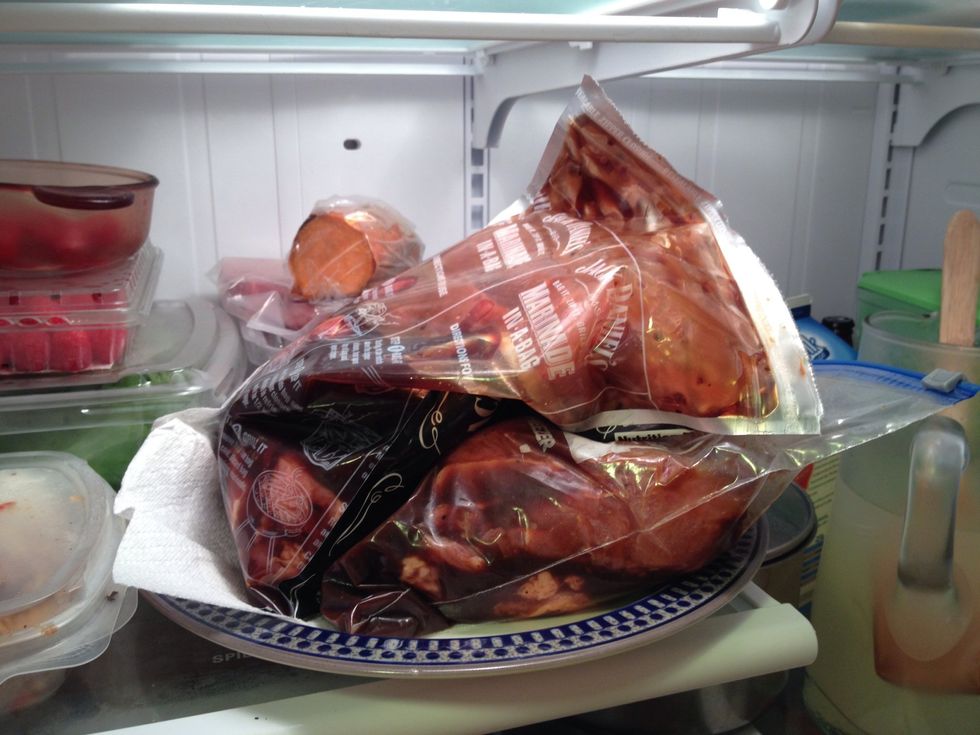 Fridge them. Whenever you walk by the fridge or get something out just rotate the bags to make sure all them get equal coating. Place on a plate on off chance of a small leak... 1 to 4 days....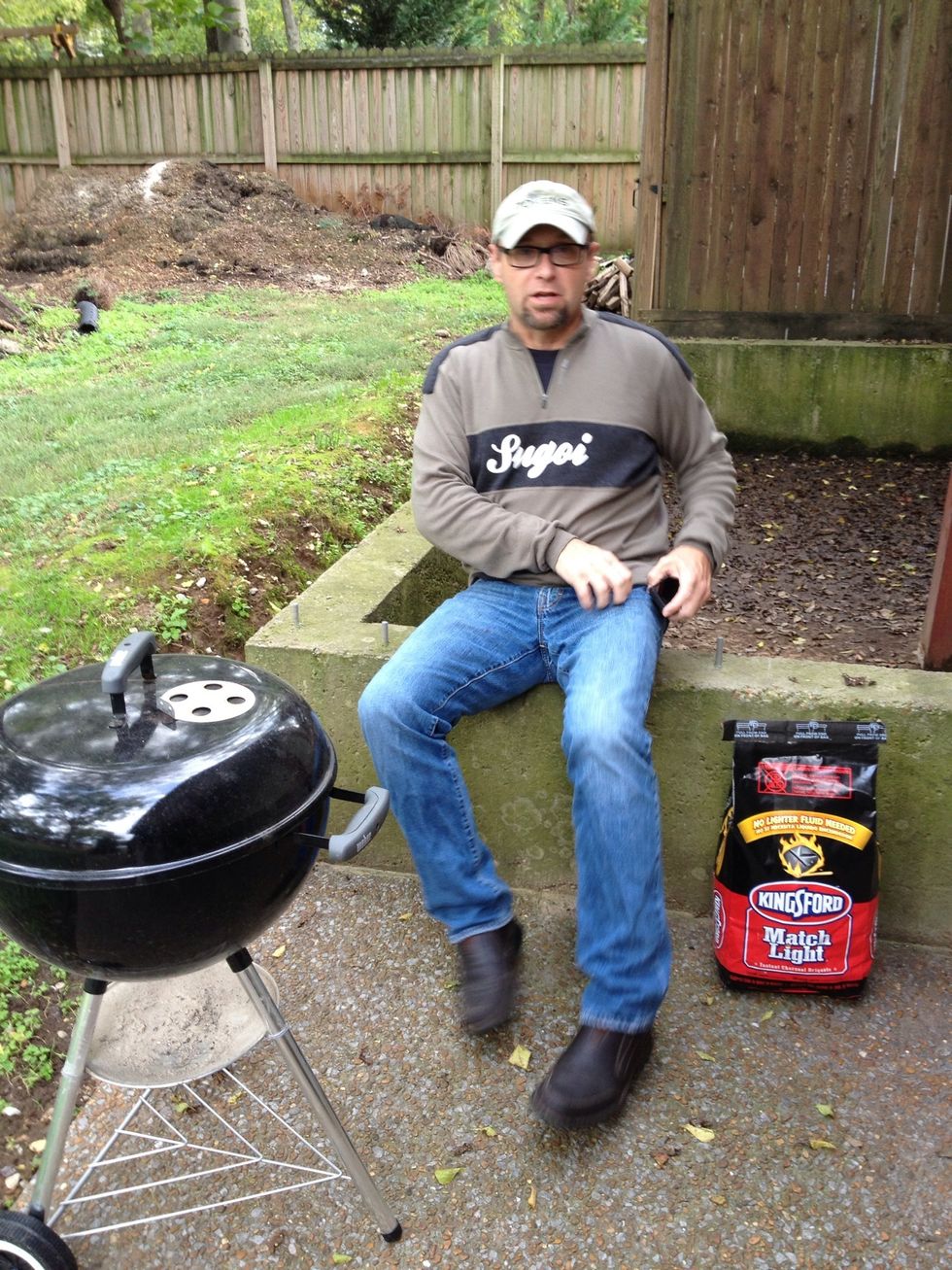 Have 1) griller 2) charcoal 3) weber grill. By the way, pull the ribs out of the refrigerator and sit them on the counter for at least 45 minutes before you plan on cooking them.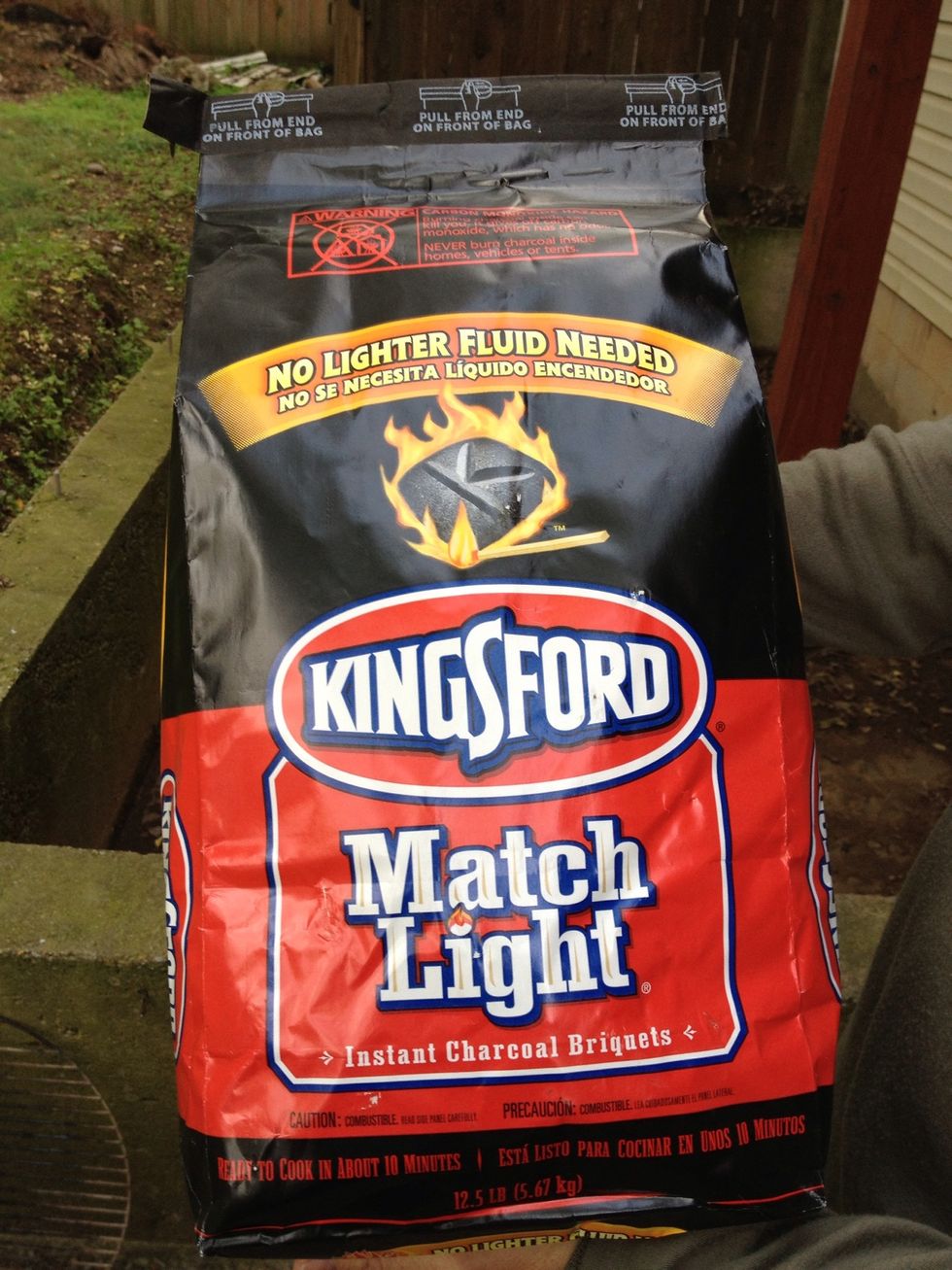 Kingsford match light. You can use a chimney starter if you would prefer. We like the instant burn on these guys.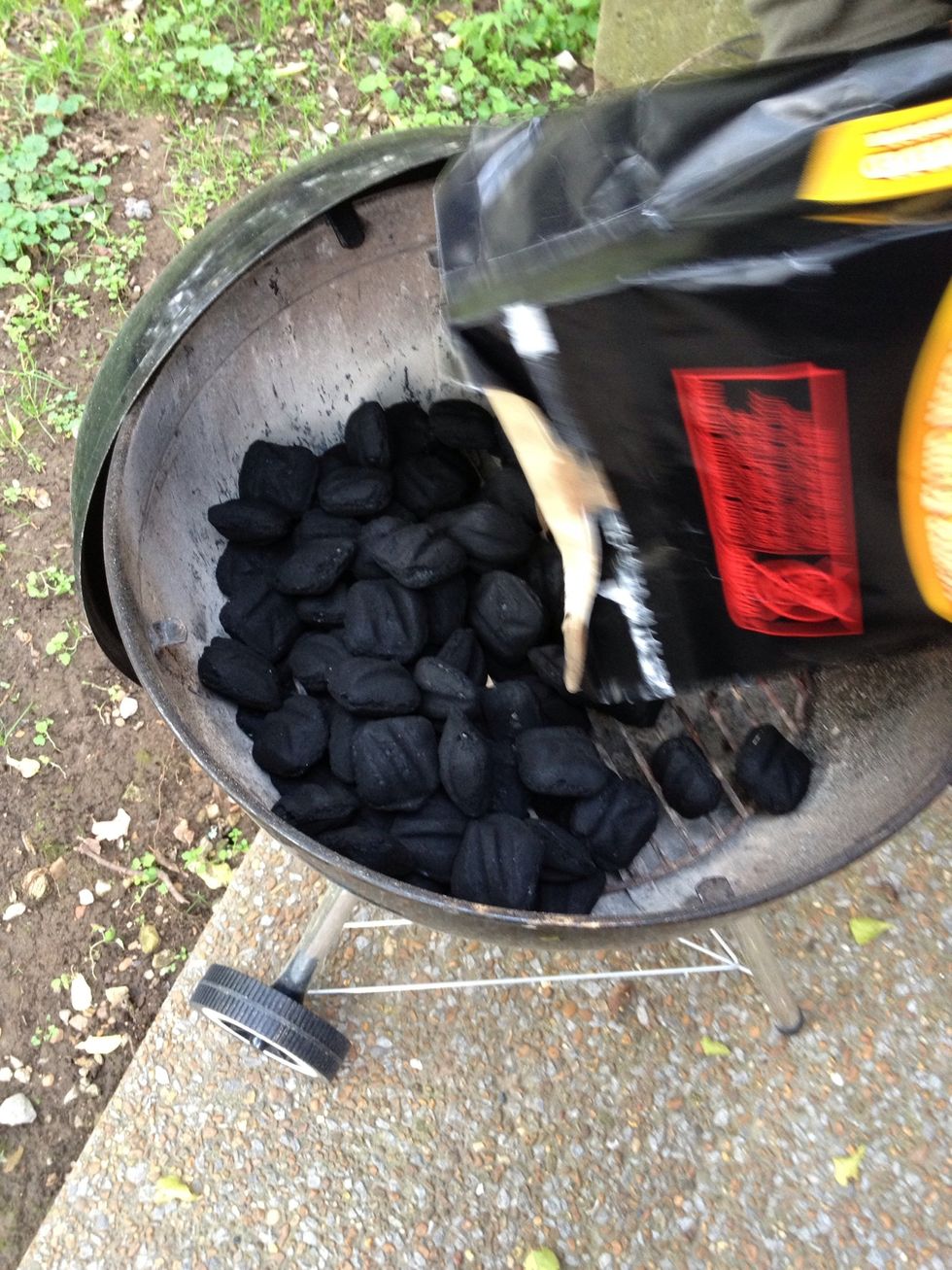 Pour charcoal on only half of the side. This grill is a small grill. You would need generally more surface space for the amount of ribs we are doing. A regular size grill would be preferable.
Just light one side and the middle then the other side and it will quickly catch.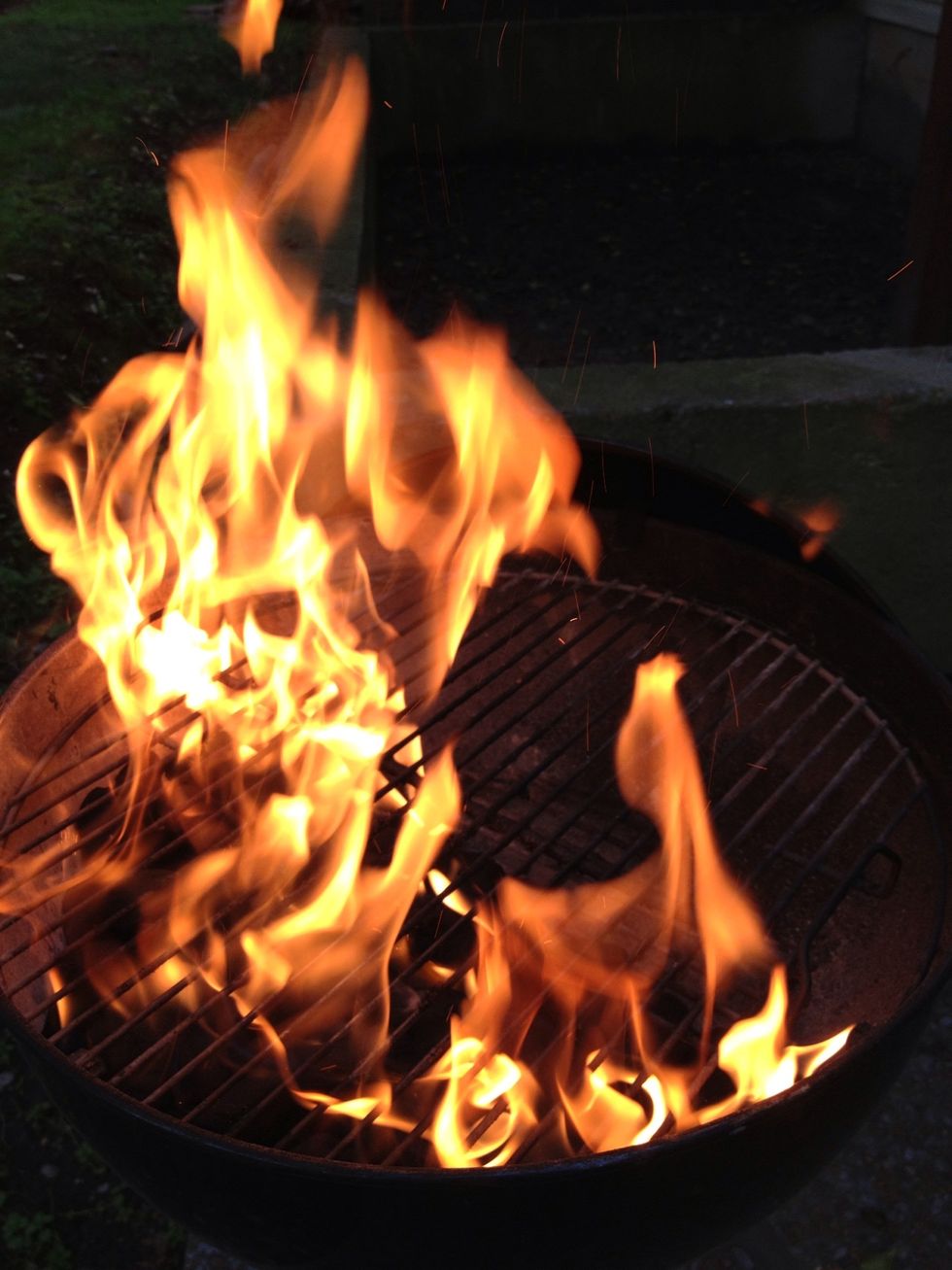 Ta-da. It will take 30 minutes for the flames to reduce and then the coals will be ready.
Coals are now super hot and we are ready to cook!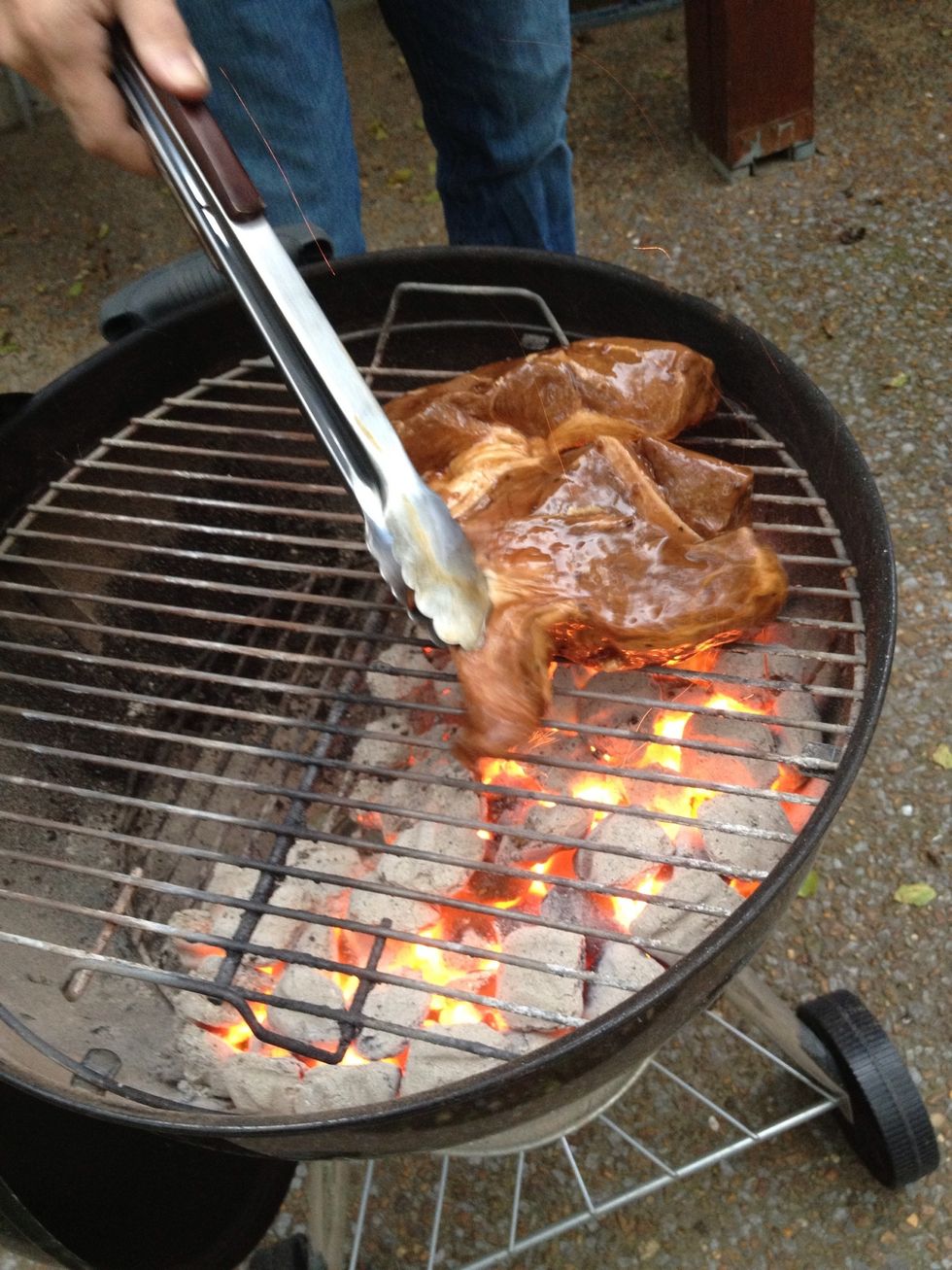 Bone in ribs now laying on the grill.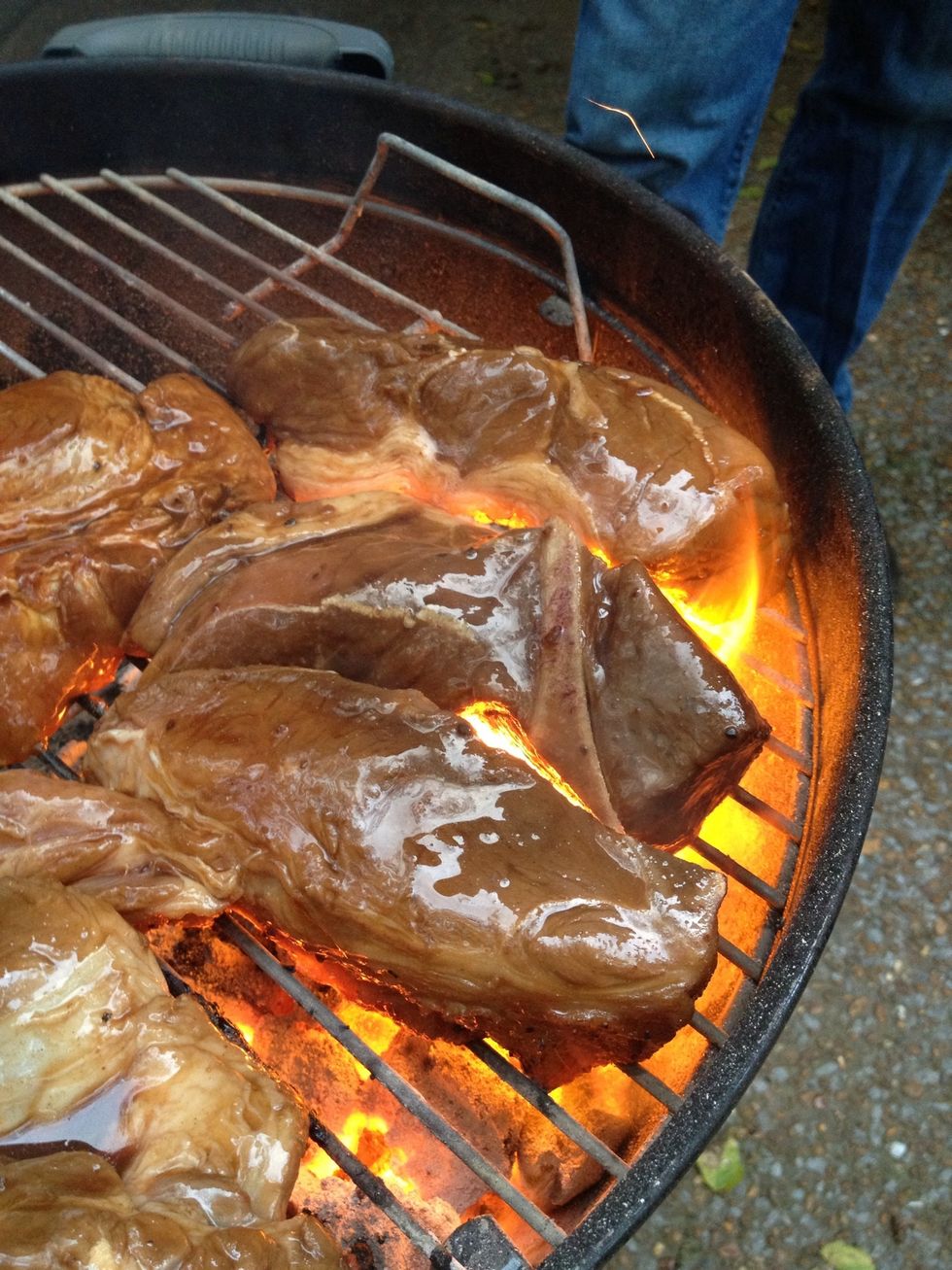 Don't worry about a little flame up. That will give a good sear. Depends on how hot the fire is for the sear. 1 to 2 minutes. Turn. Sear second side. 1 to 2 minutes on that side.
See those char marks? That's goodness.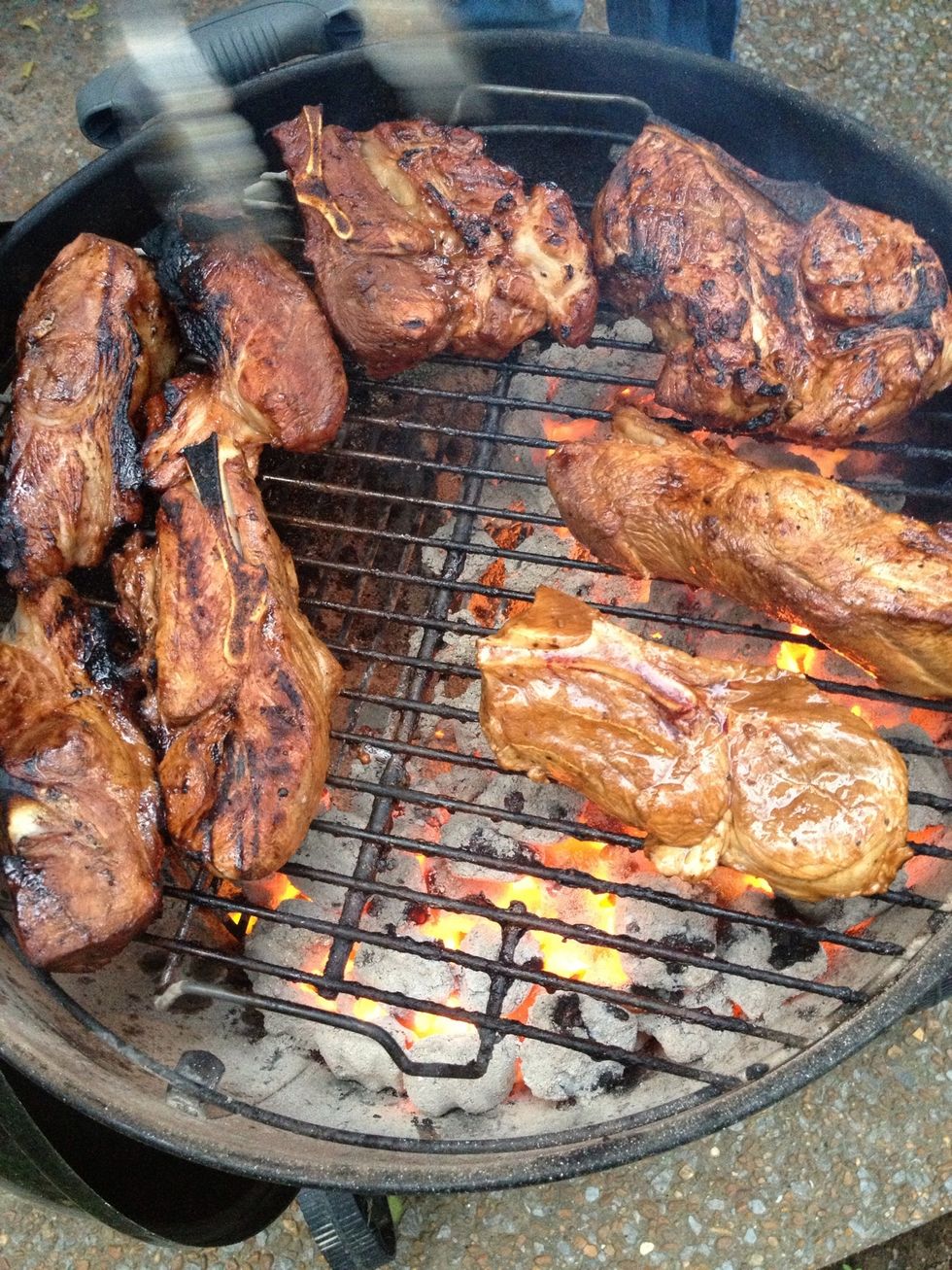 Notice we have moved the majority of ribs off to the opposite side of the hot coals. Known in the food world as 'the cold side'.
At this point, we cover the grill for right about 15 minutes. Sit tight and meditate on the goodness that you are about to experience!
Look at those de-lish ribs!!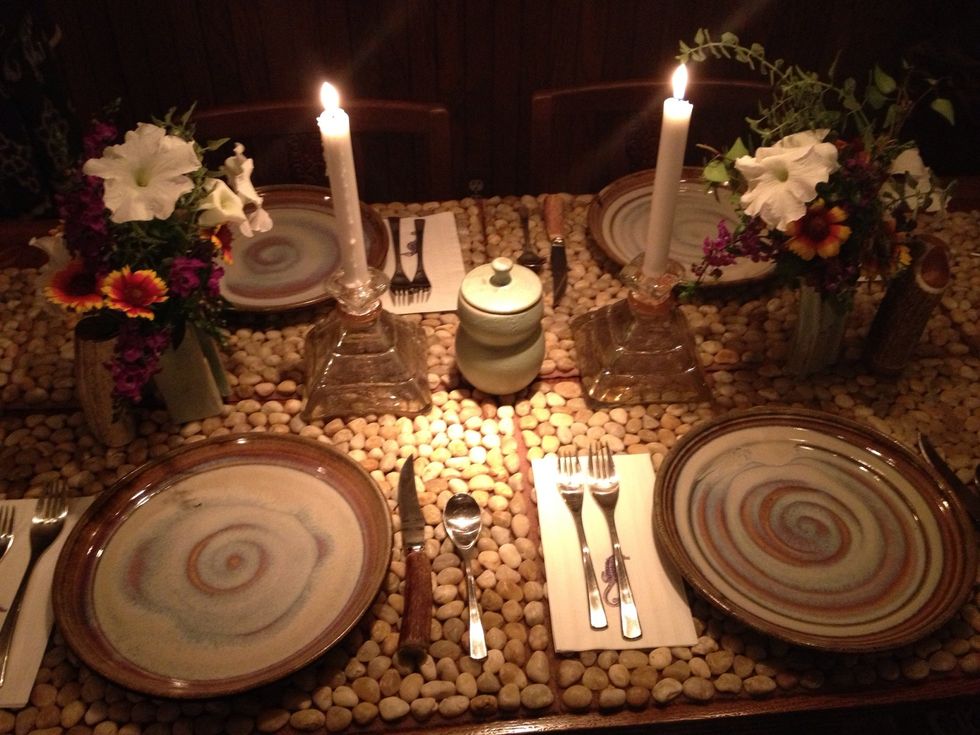 Ready to eat :)
Jack Daniel's bag if marinade
Lawry's lime mesquite
Charcoal grill