Grill Bacon Wrapped Shrimp, Steak & Veggie Kabobs
34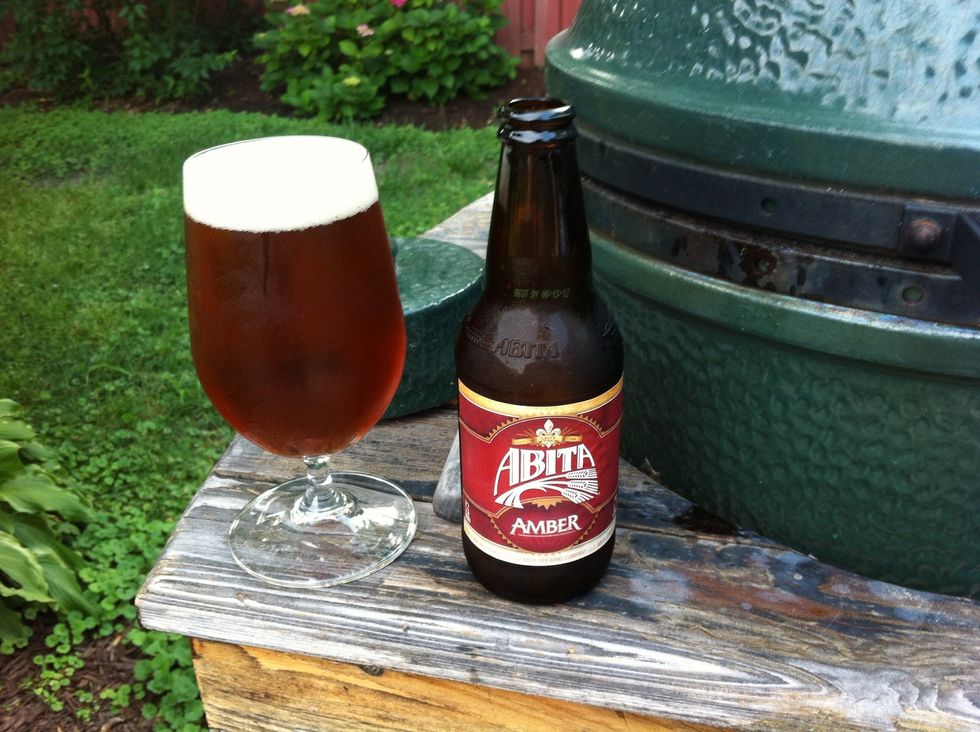 Open a beer (Abita Amber)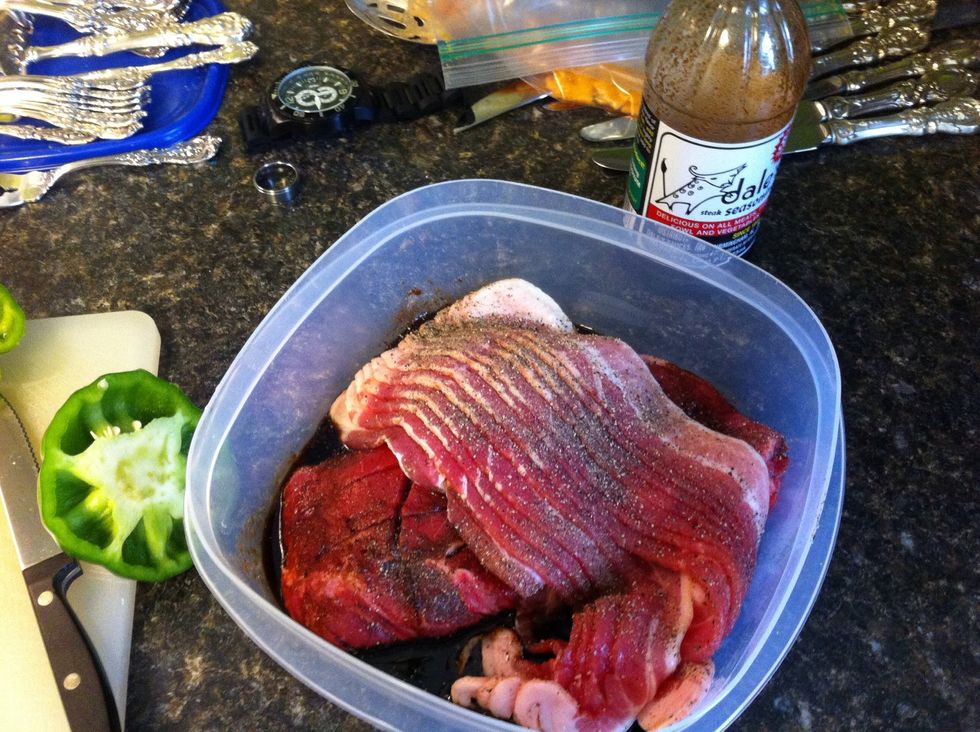 Place meat (i used sirloin) and bacon in a container and some Dale's seasoning to it.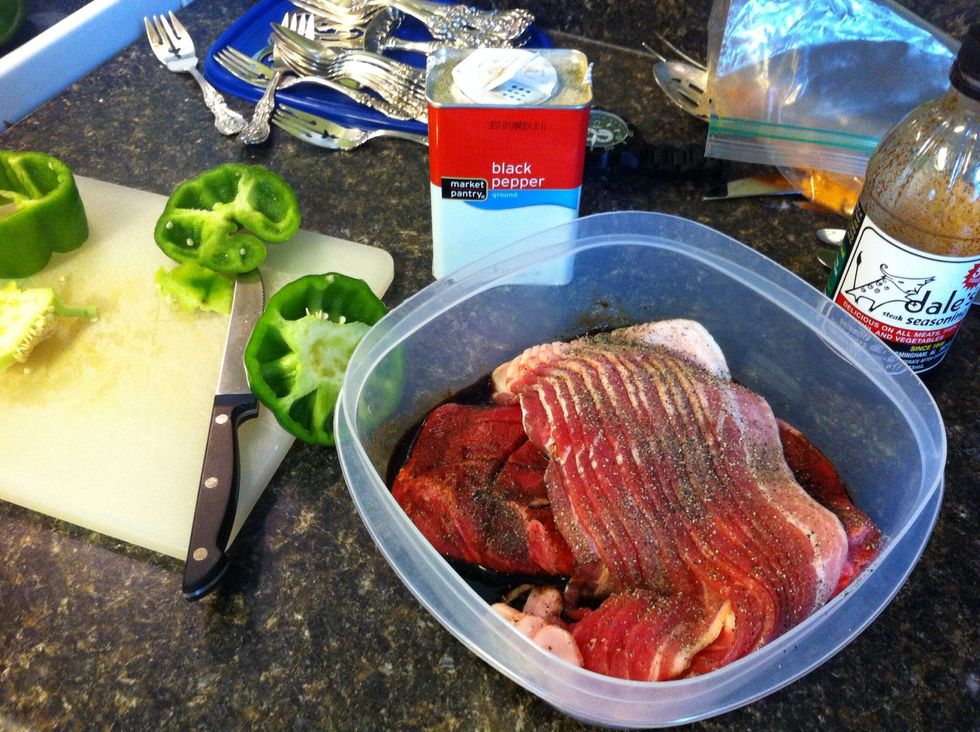 Sprinkle black pepper over meat and bacon.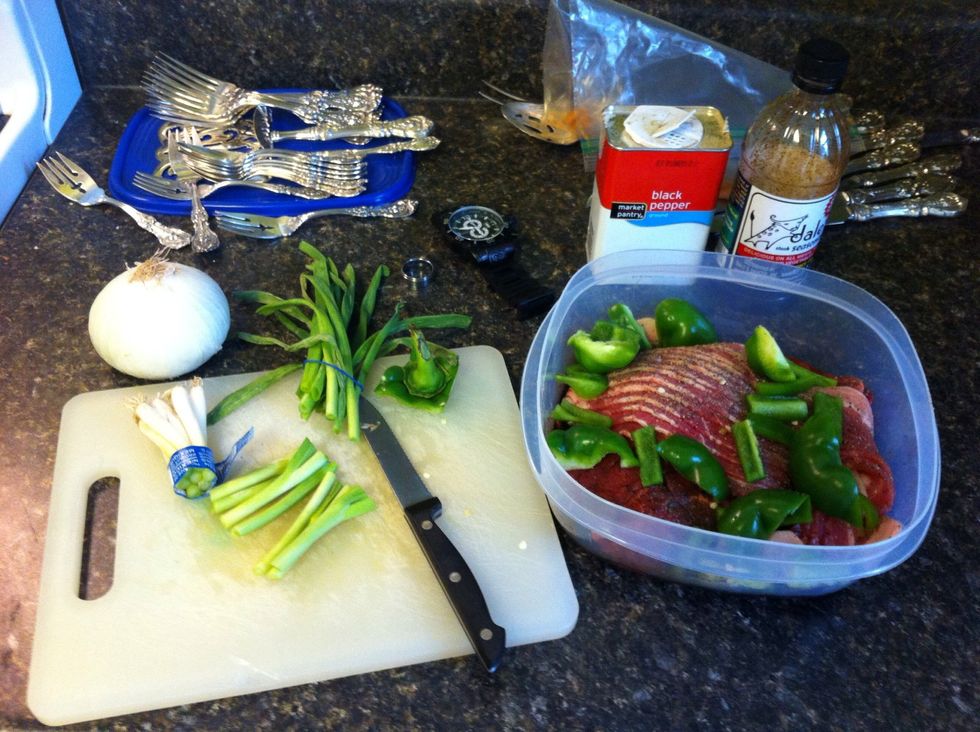 Cut up green pepper, white onion, green onions and place in the container with meat.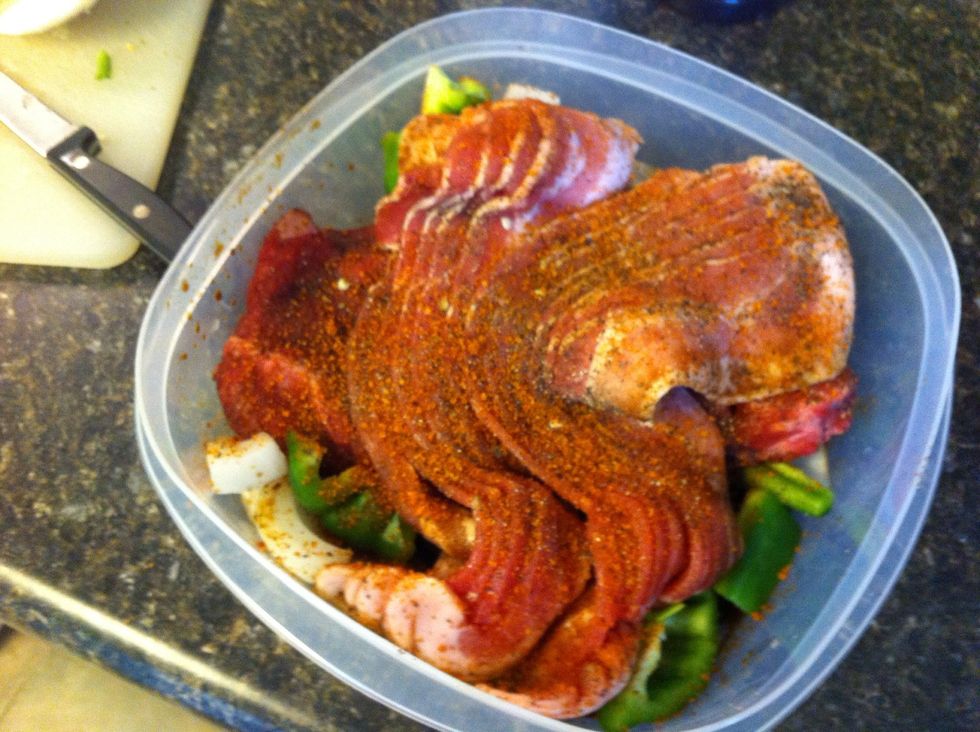 Sprinkle some seasoning (I used my BBQ rub) onto the meat and bacon. Allow to marinate a min. of 1 hour but preferably 2 hours.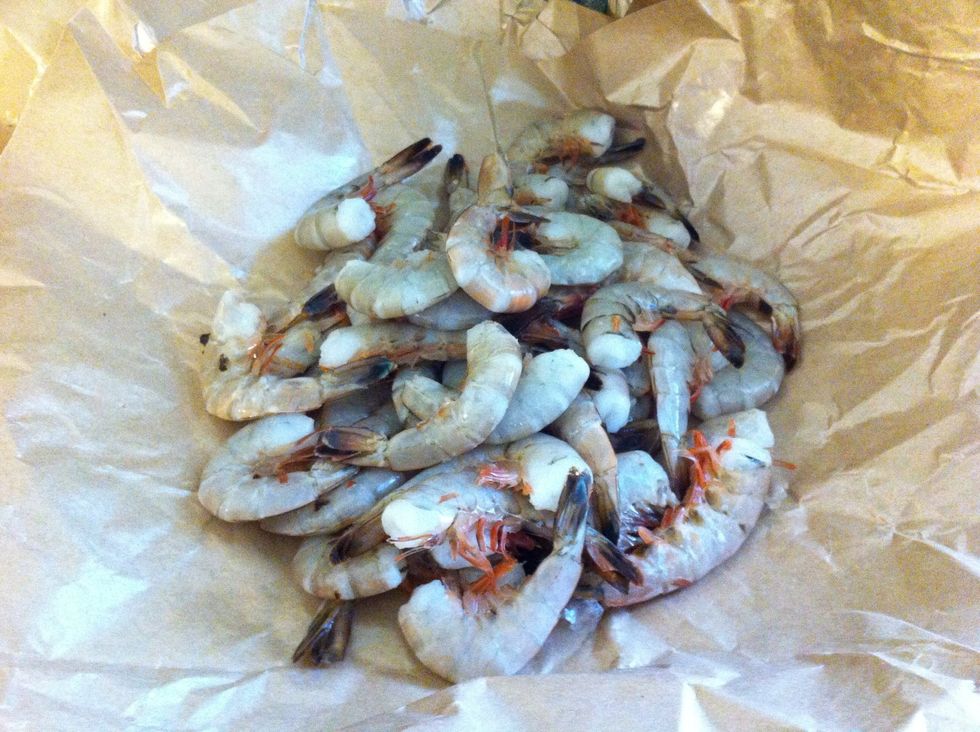 Peel shrimp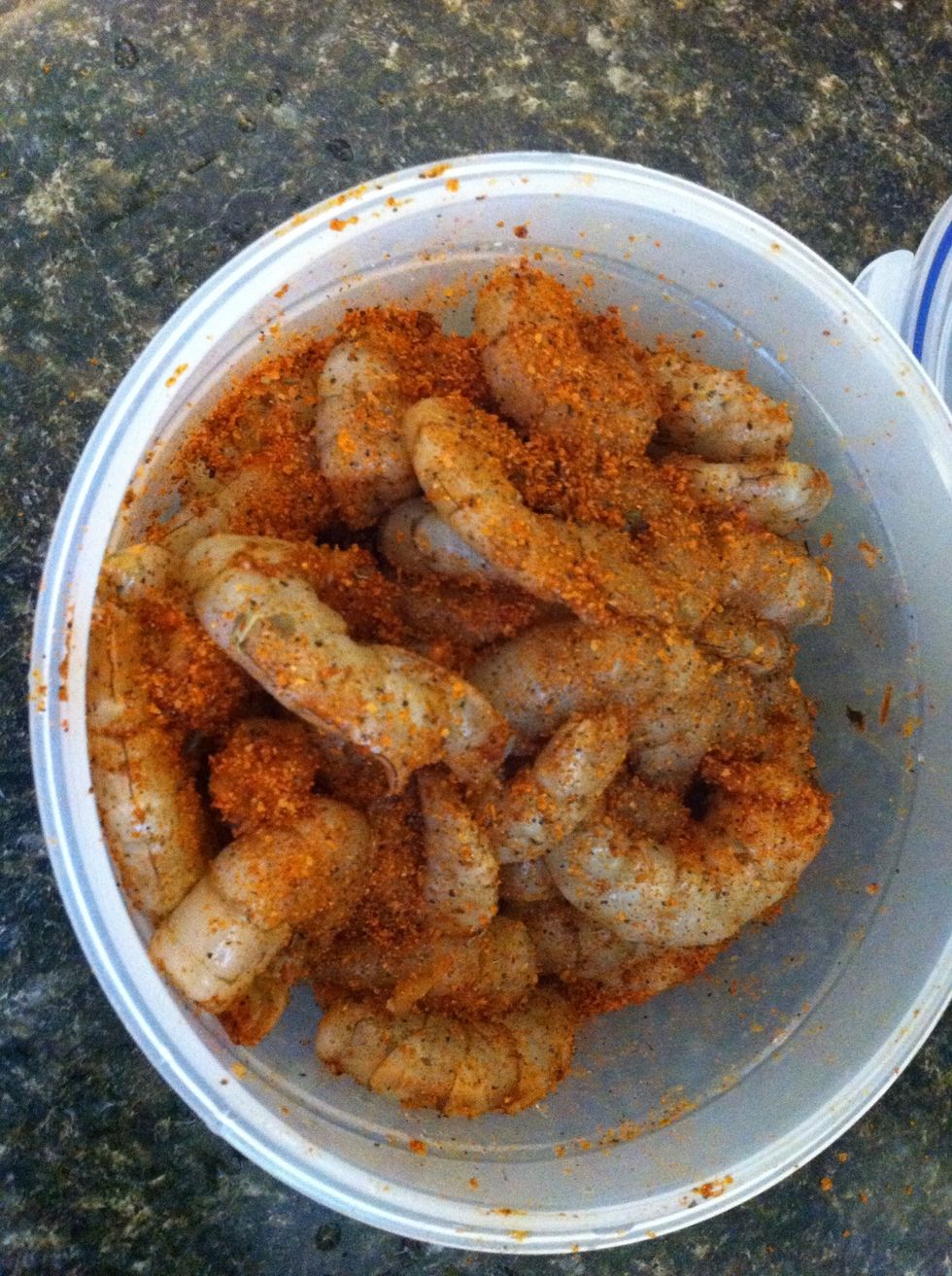 Sprinkle shrimp with seasoning (I used my BBQ rub).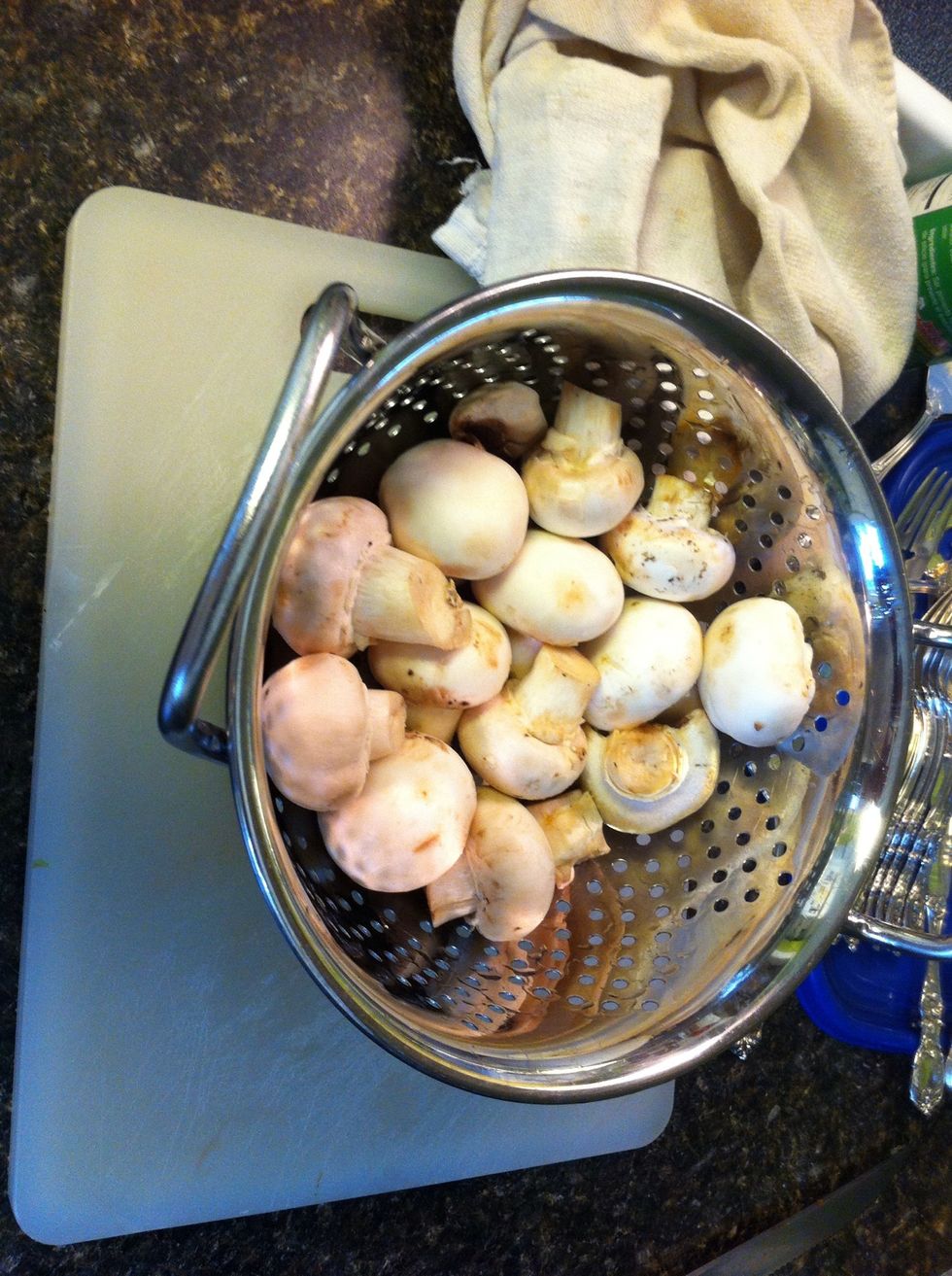 Wash the mushrooms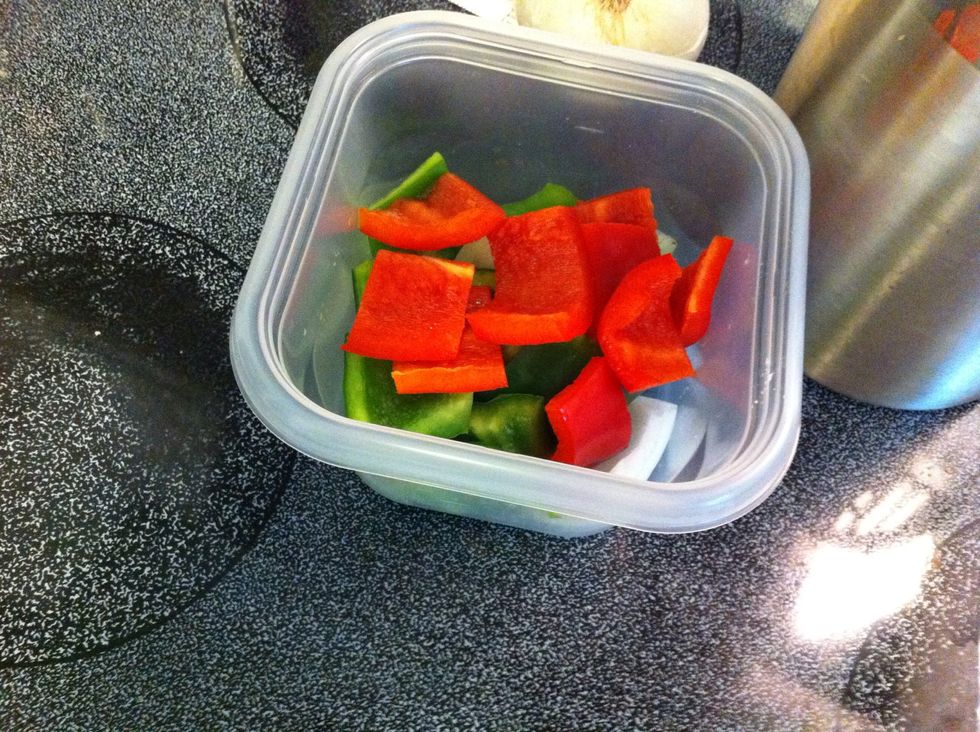 Cut another green pepper, red pepper and white onion and place in a container.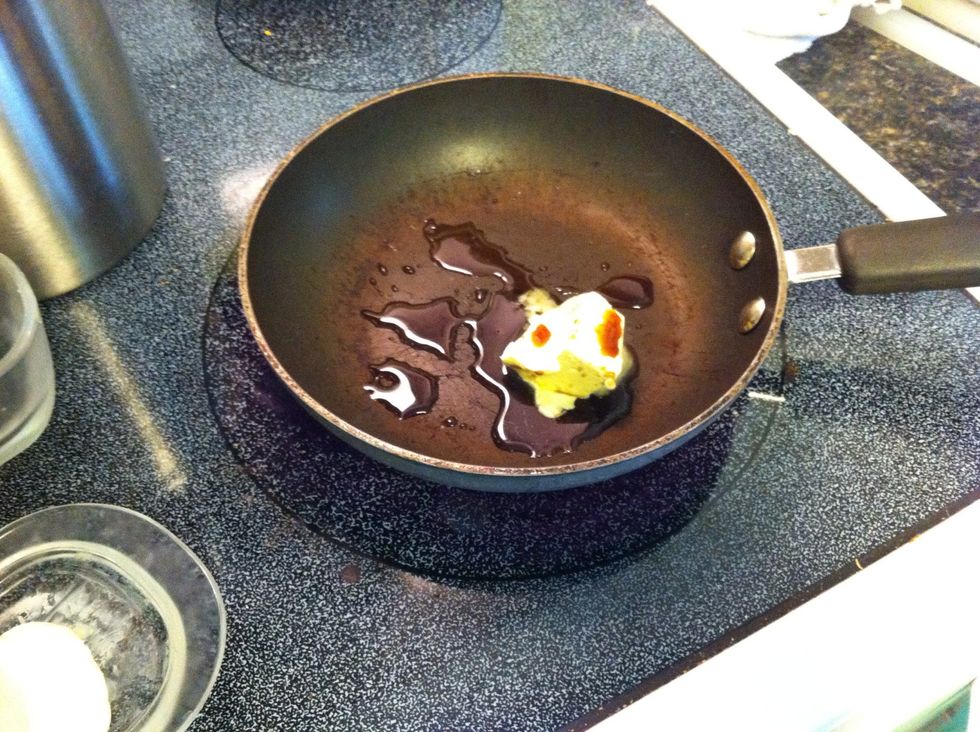 Put some butter (I use a substitute) and olive oil in a pan for the mushrooms.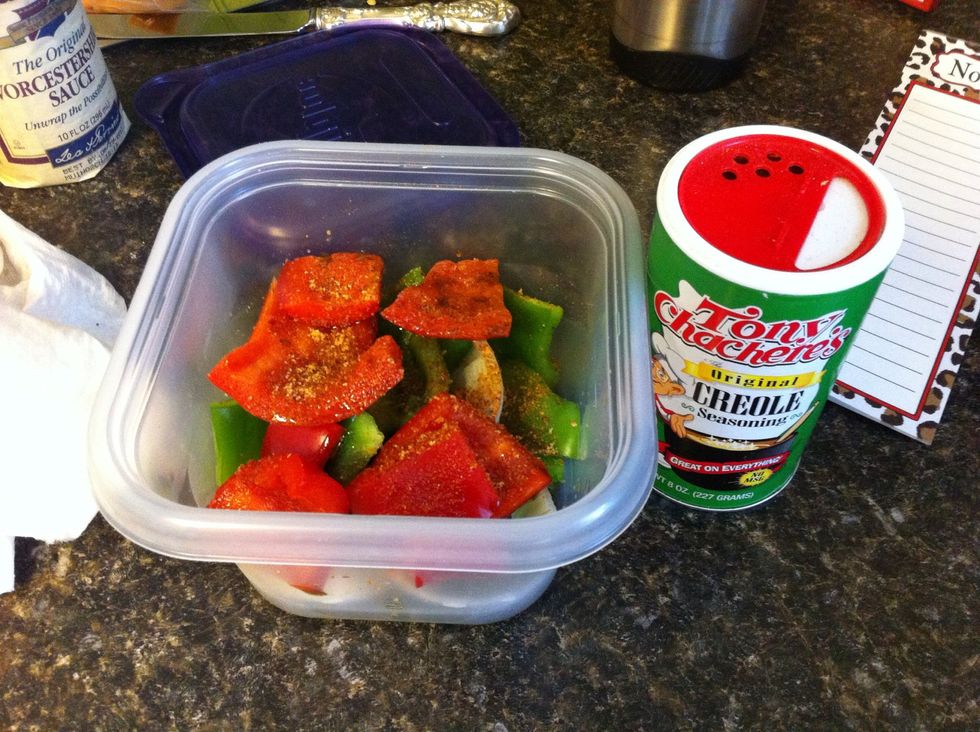 Sprinkle peppers and onion with Tony's seasoning (use any seasoning with spice if you cannot find Tony's) and add olive oil as well as some Worcester.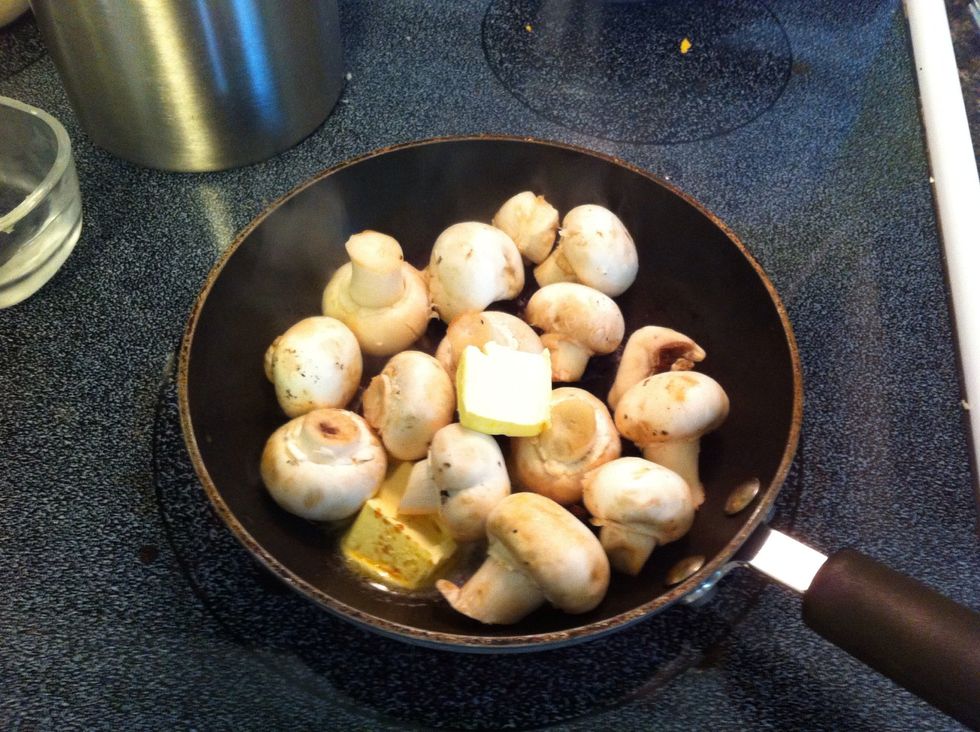 Sear mushrooms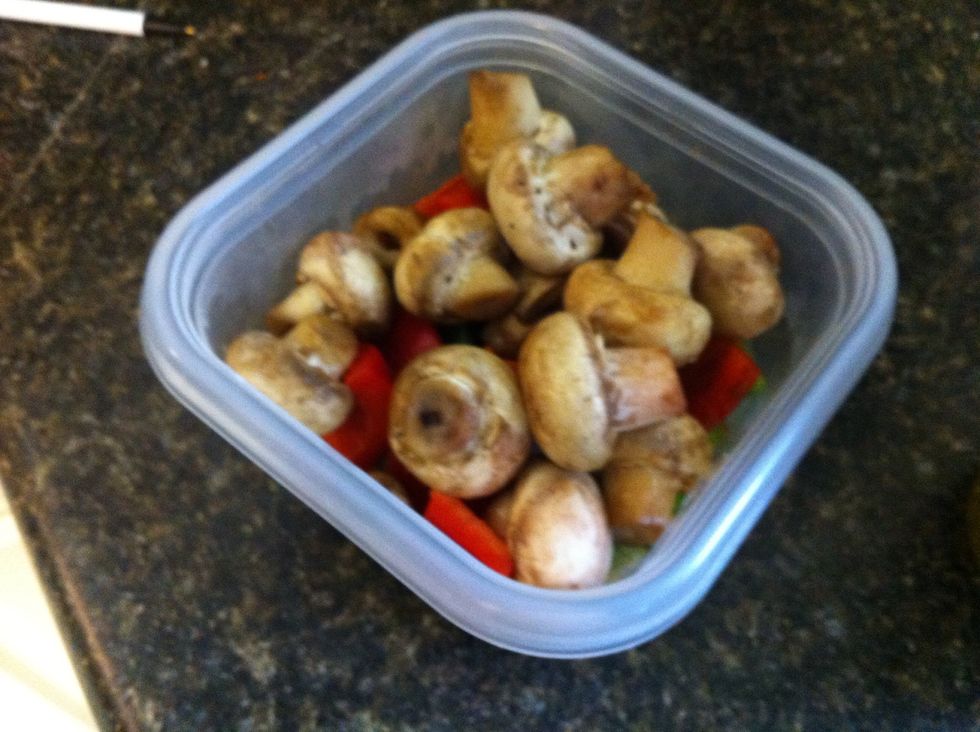 Once mushrooms have been seared place in the container with peppers and onion.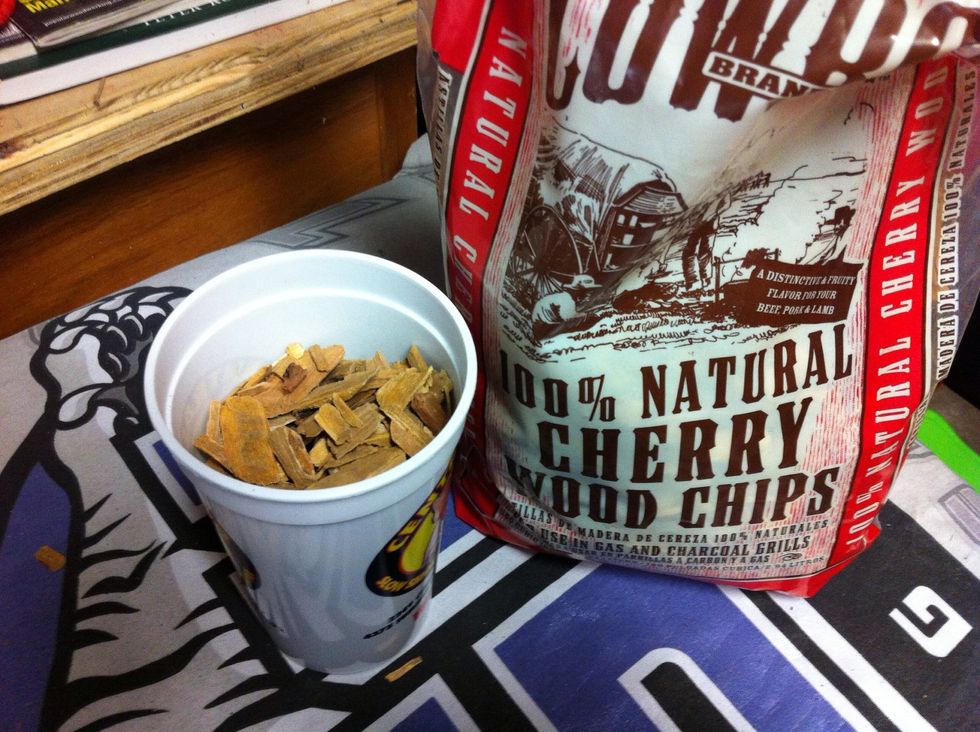 Place some cherry wood chips in a cup and add water (leave in water for 30 min.)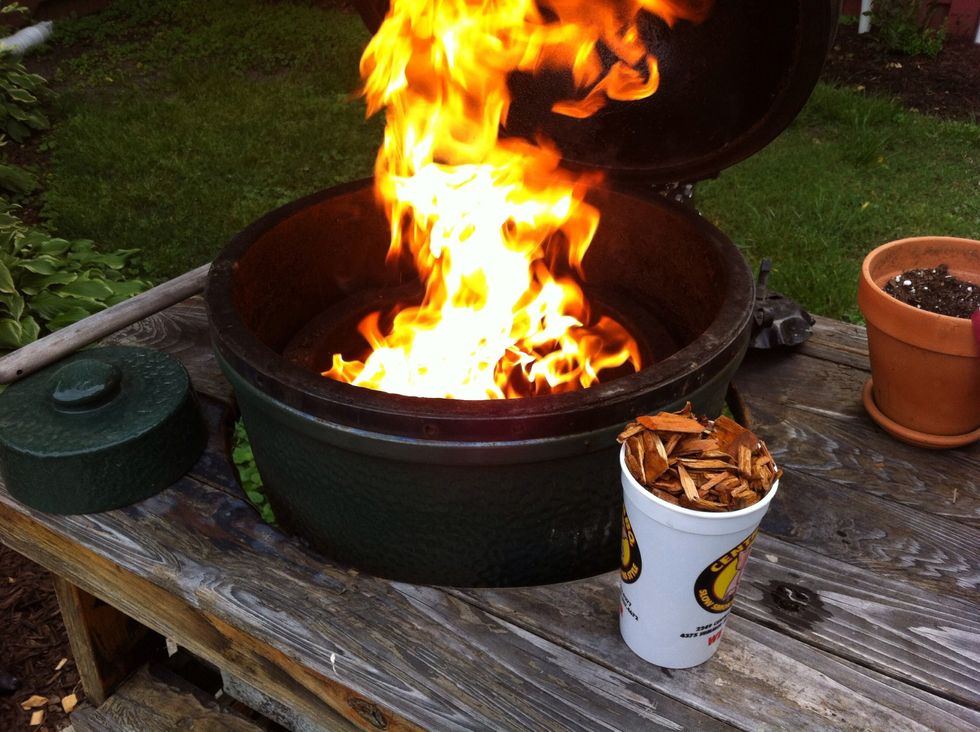 Get that grill going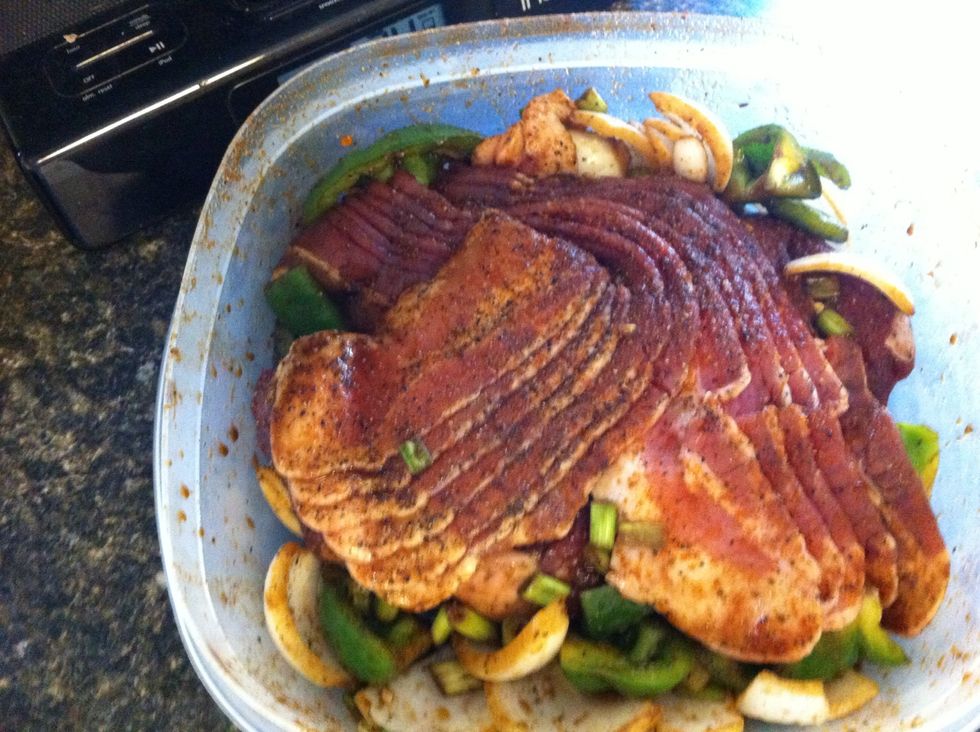 Finished marinating
Once grill is steady at 300 degrees +/- place meat and bacon on it. Cook until the meat's internal temperature is 145 degrees.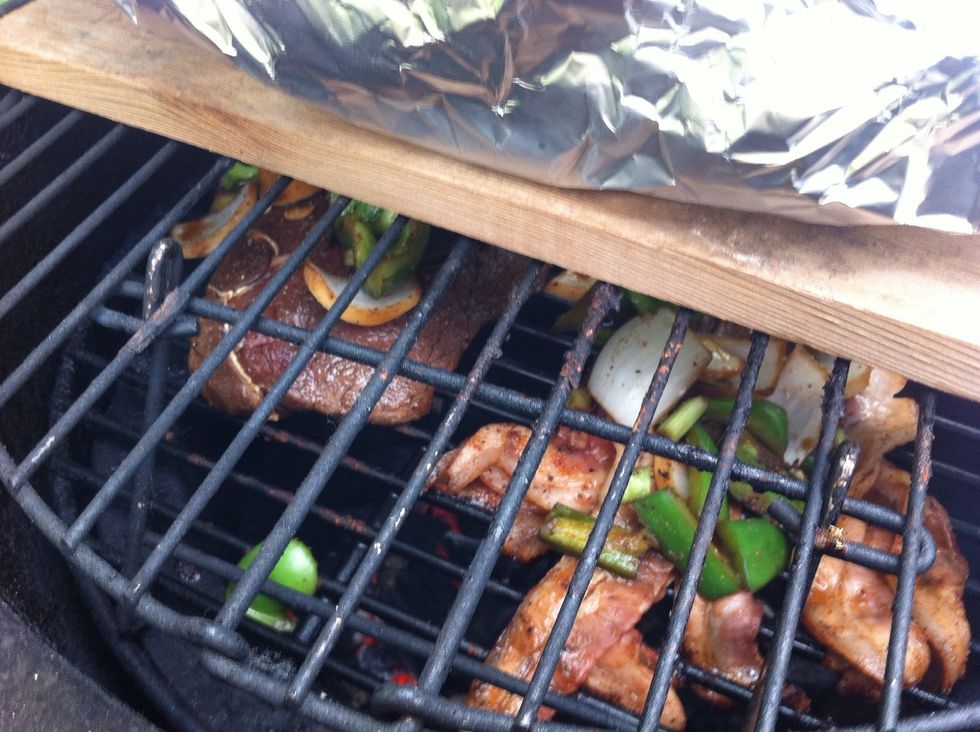 I use a double grid so I can start the shrimp too.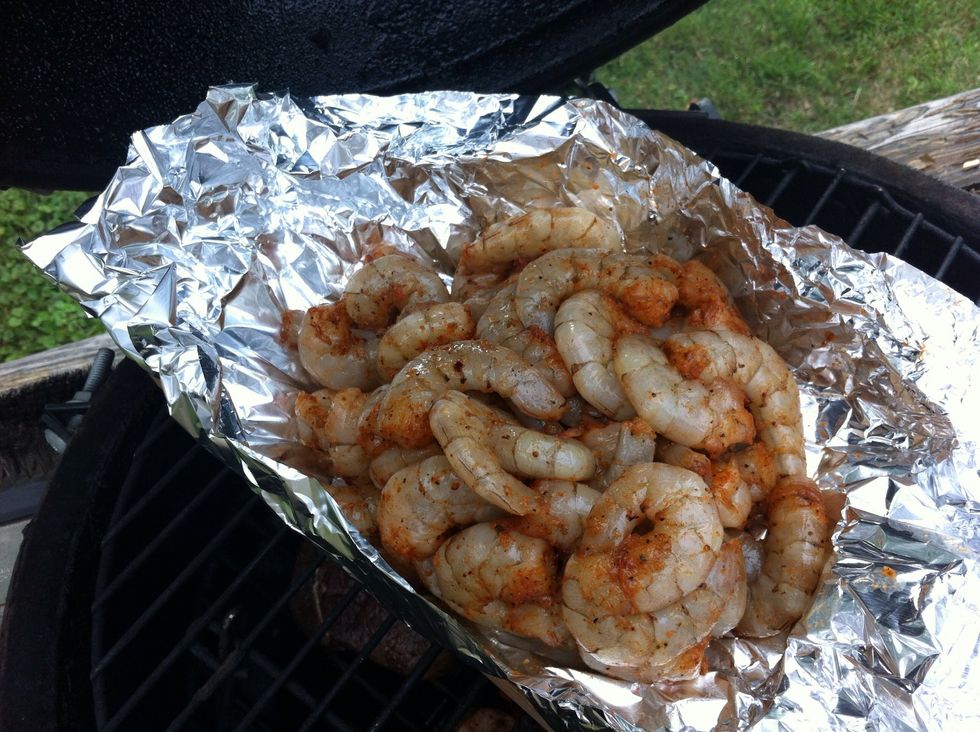 I place the shrimp in tin foil and on a wood plank at first.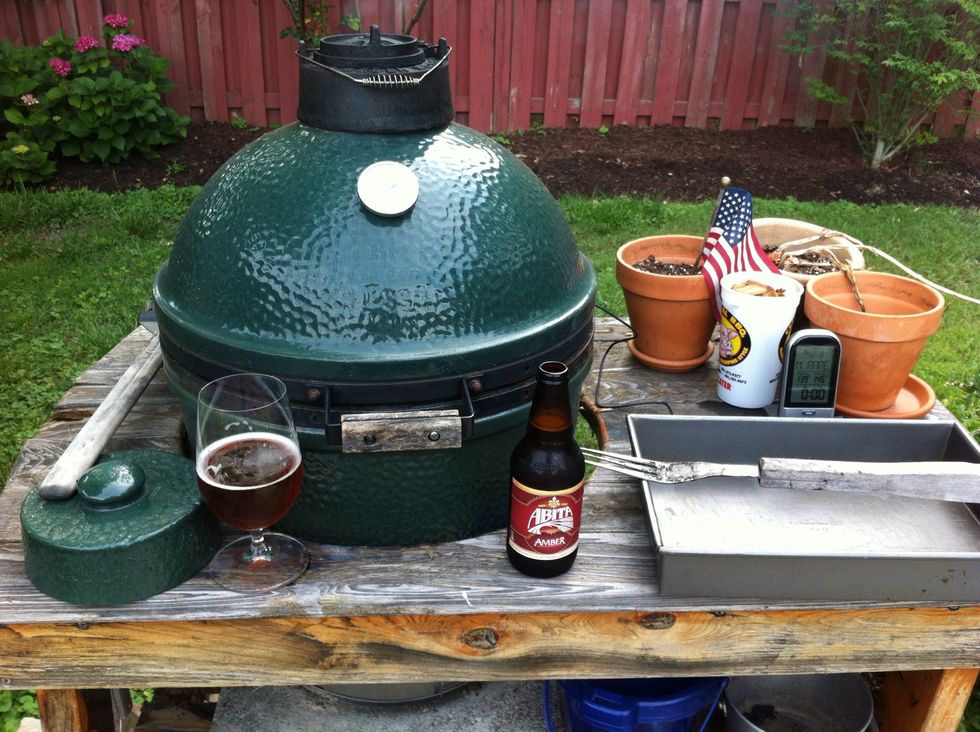 Drink some more beer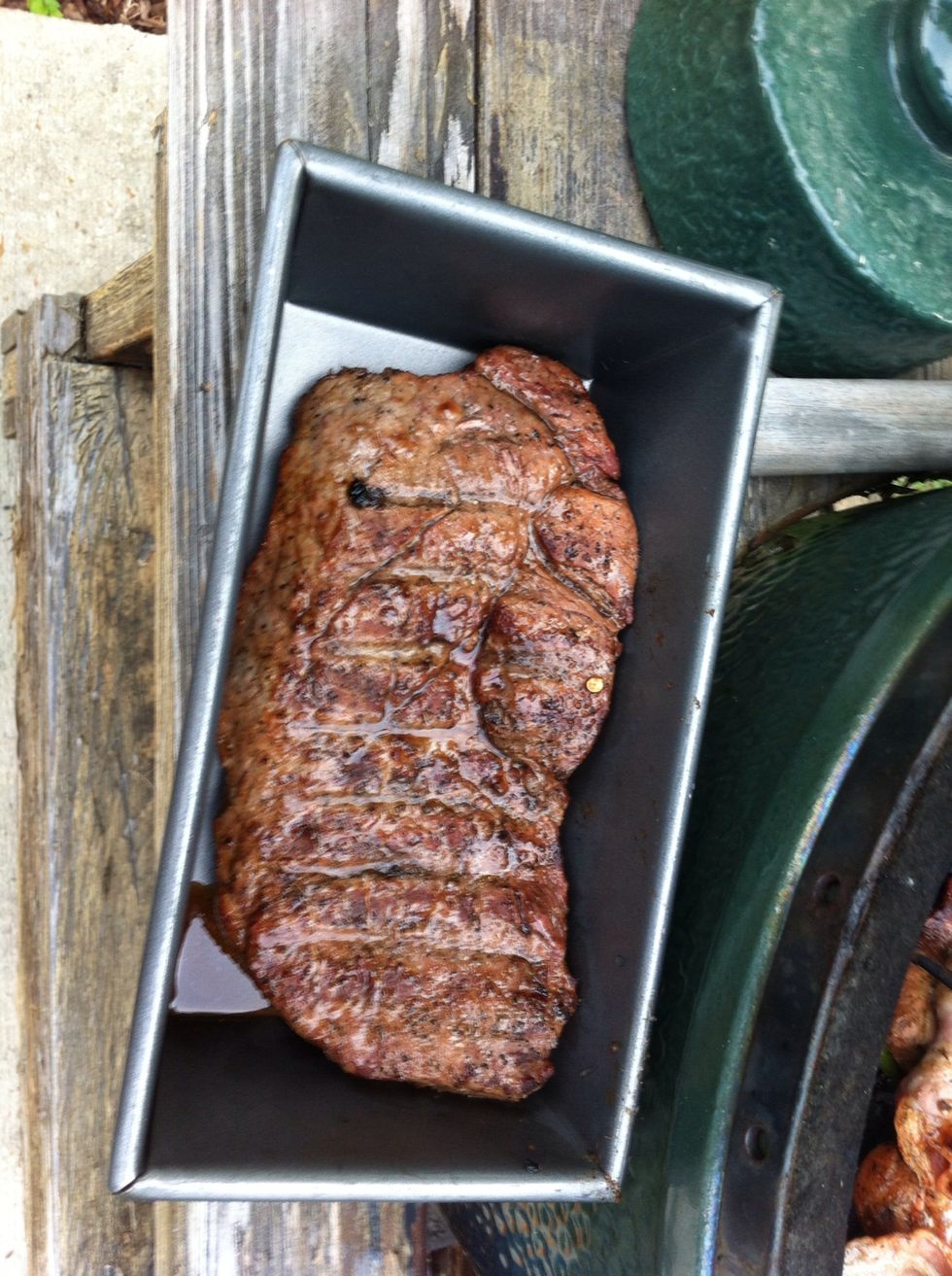 When meat temperature is 145 degrees remove with bacon from the grill.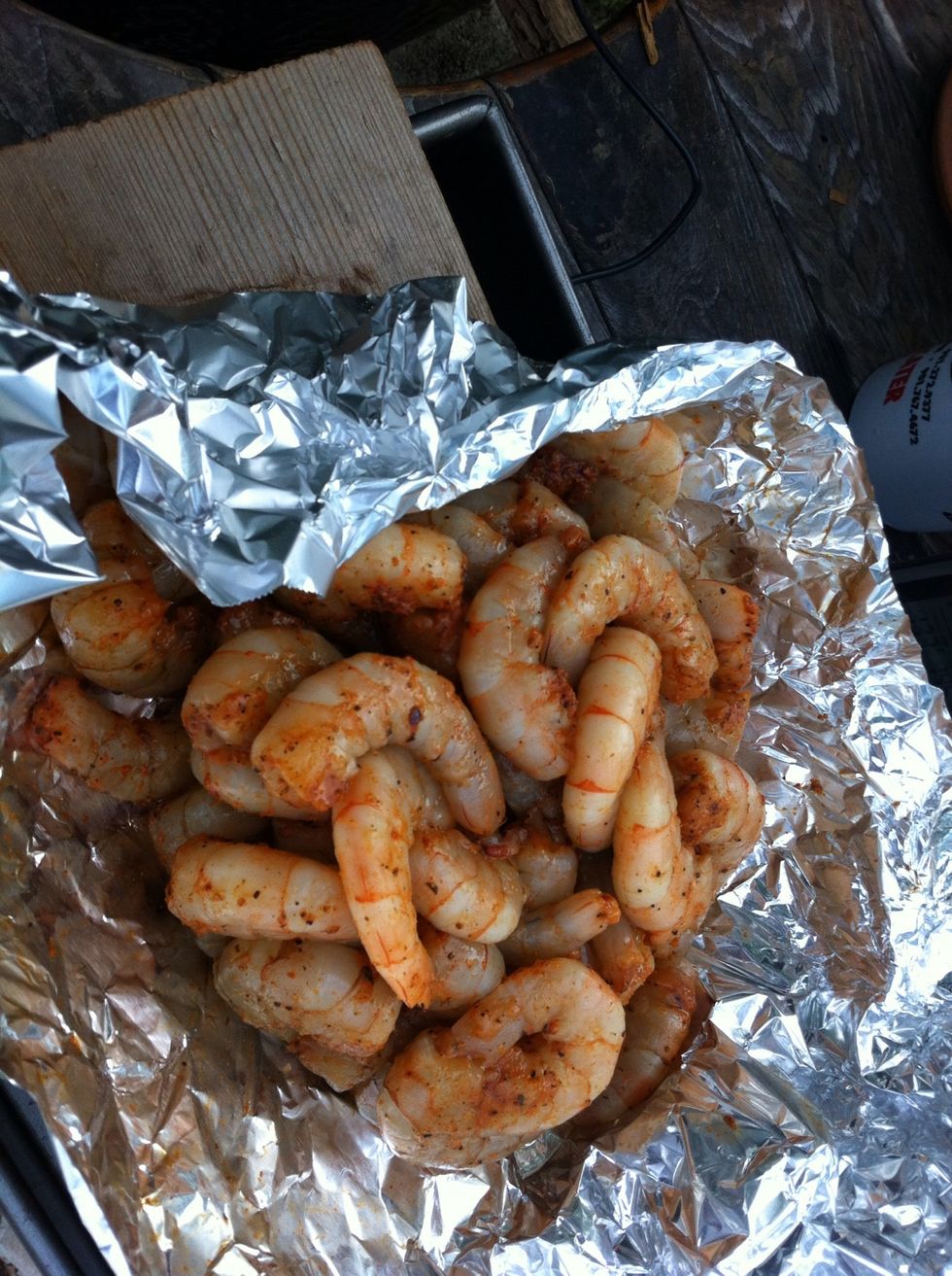 Shrimp needs to be a little firm before removing from the grill. Once meat was finished I removed the wood plank and let shrimp cook until a little firm.
Cut meat up and wrap shrimp with the bacon.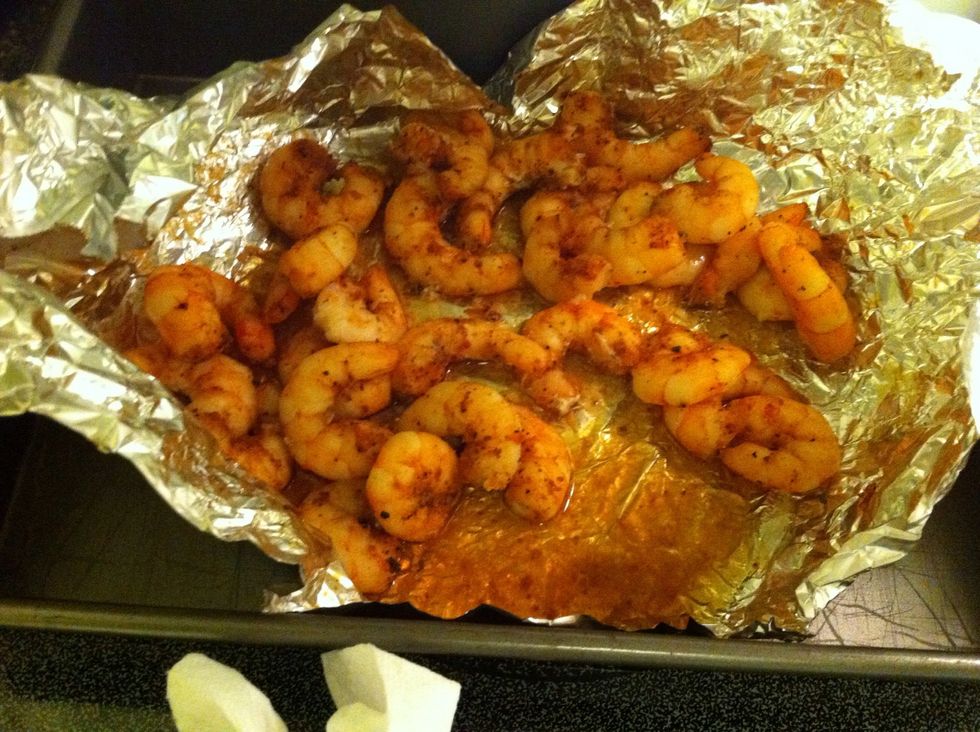 Mmm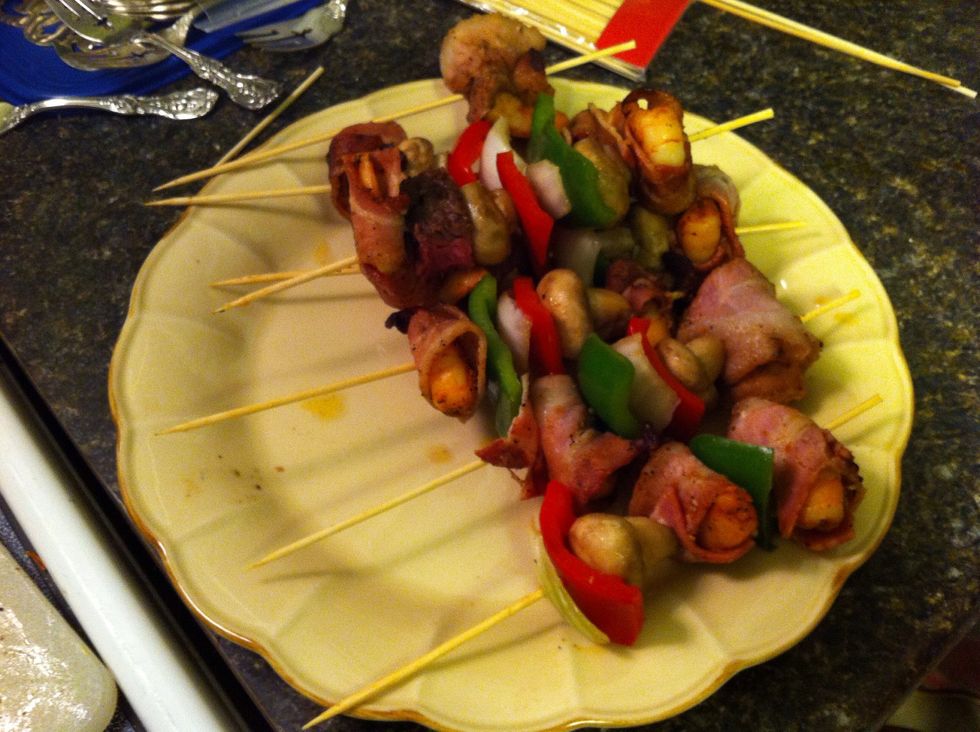 Start making your kabobs (meat, bacon wrapped shrimp and veggies.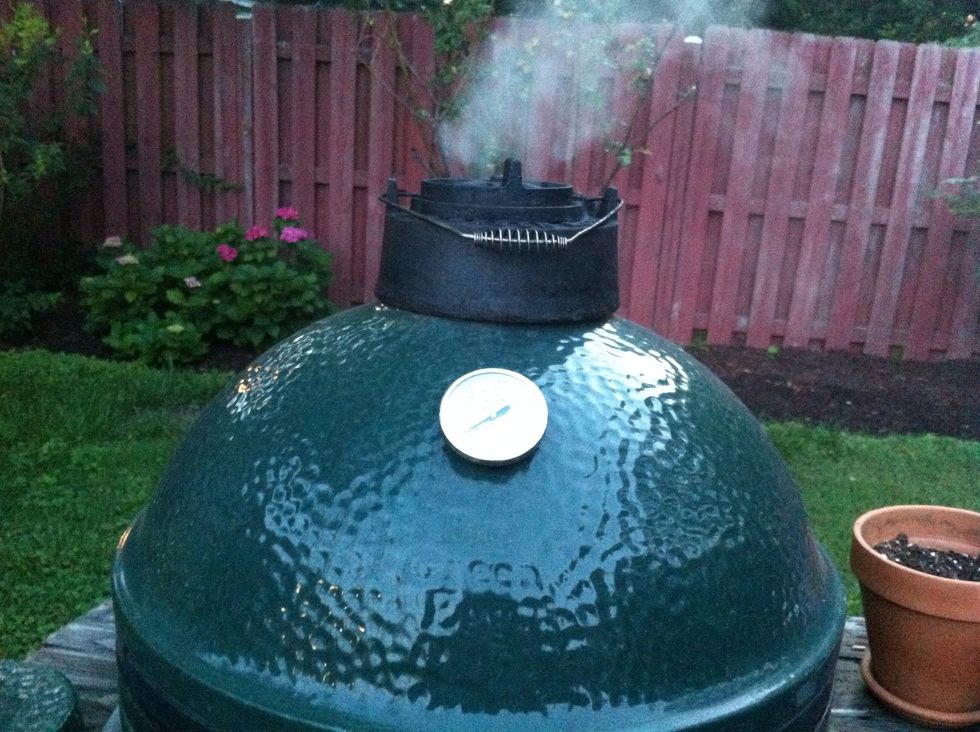 Place the cherry wood chips on the grill now.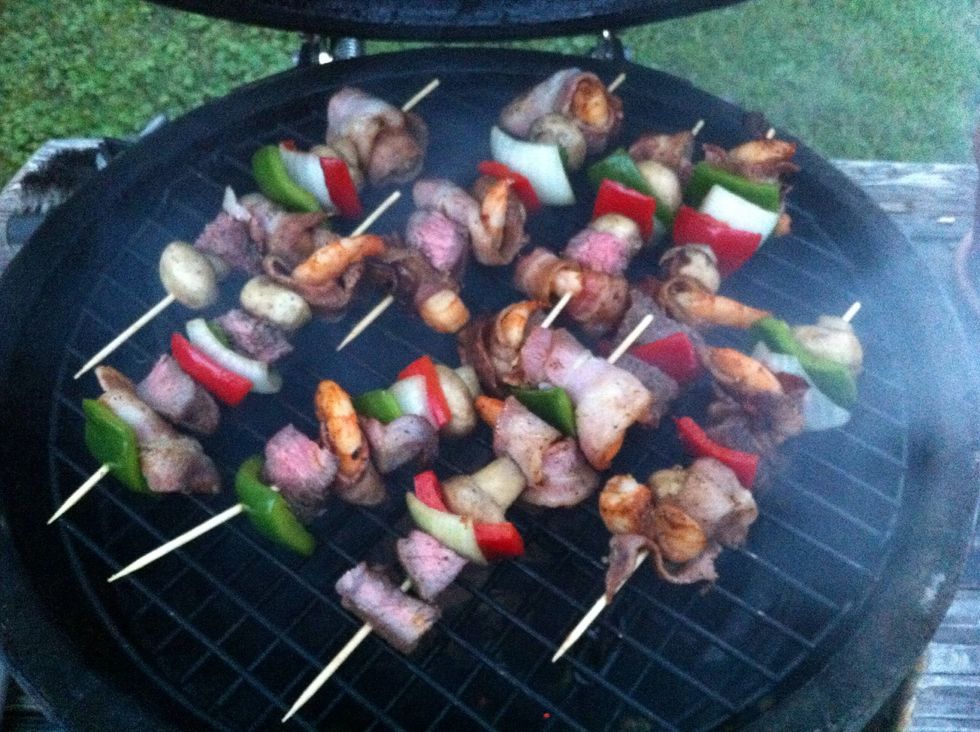 Place kabobs on grill for 15-25 min.
Remove from the grill when meat is tan and mushrooms are done.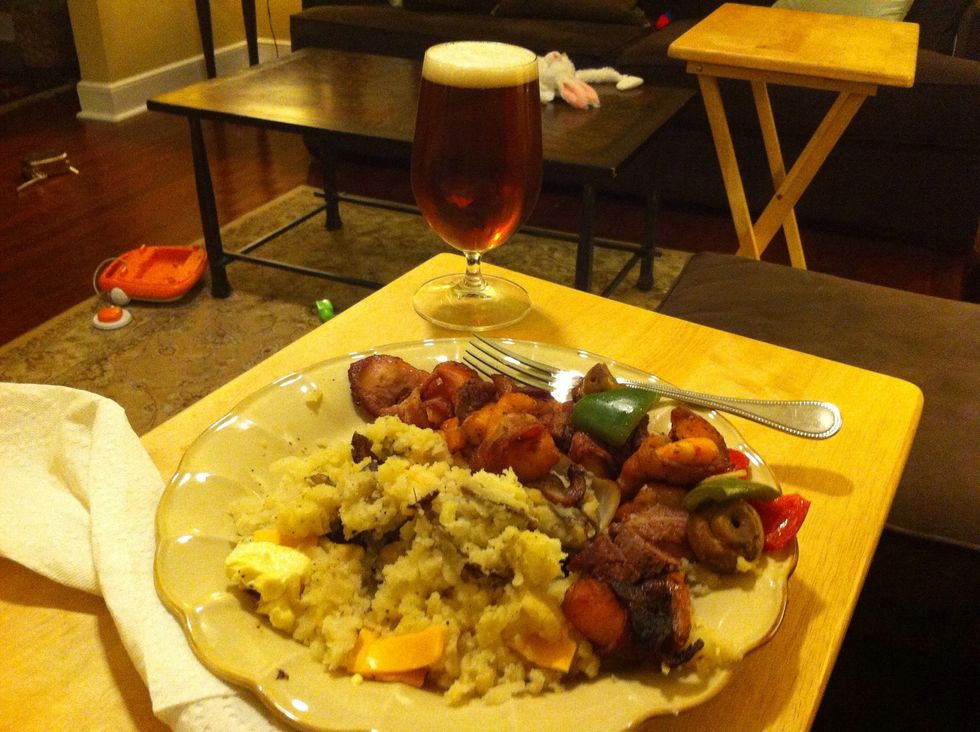 Served with a potato and beer.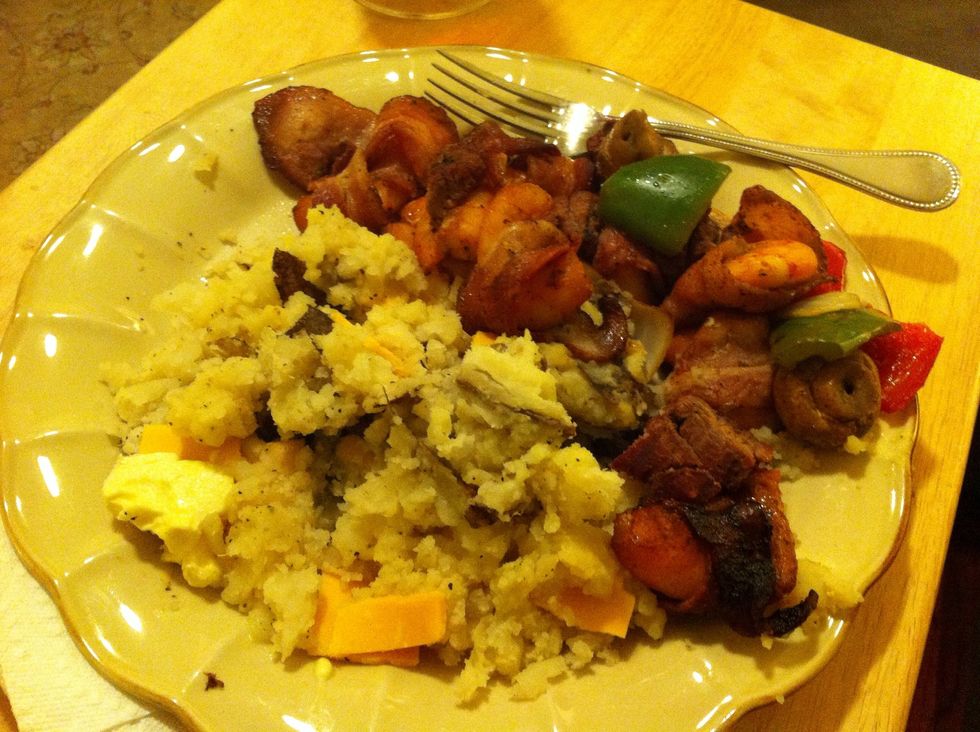 Enjoy!
Shrimp
Meat (I used sirloin)
Bacon
Green peppers
Red peppers
White onion
Black pepper
Mushrooms (round)
Green onions
Dale's seasoning
Seasoning rub
Charcoal
Cheery wood chips
Donnie Simmons
Married with two kids (2 yr. and a 1yr. old). I like to grill anything and drink good beer.