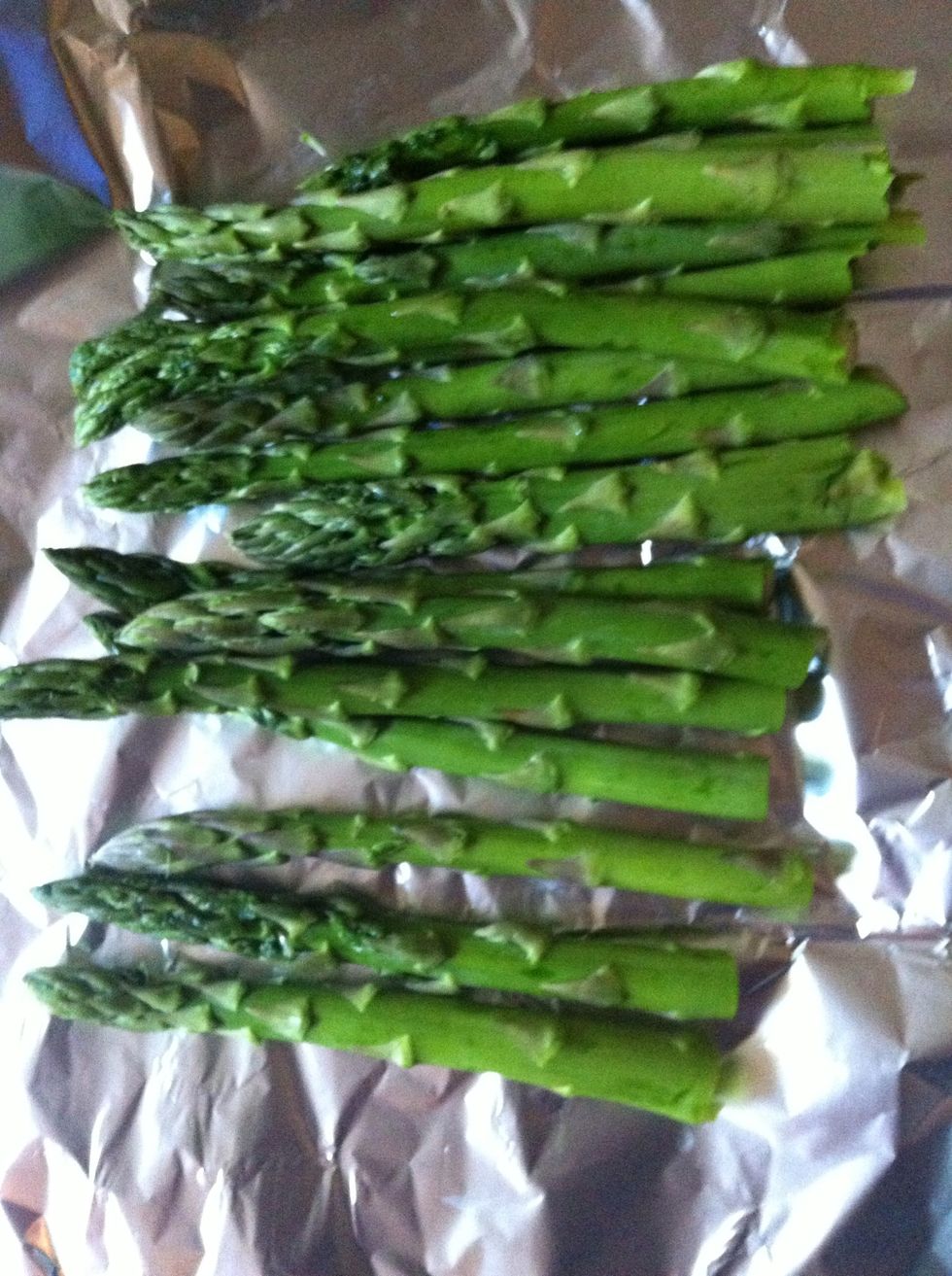 Take fresh asparagus and snap off the hard bottoms. Place asparagus on foil.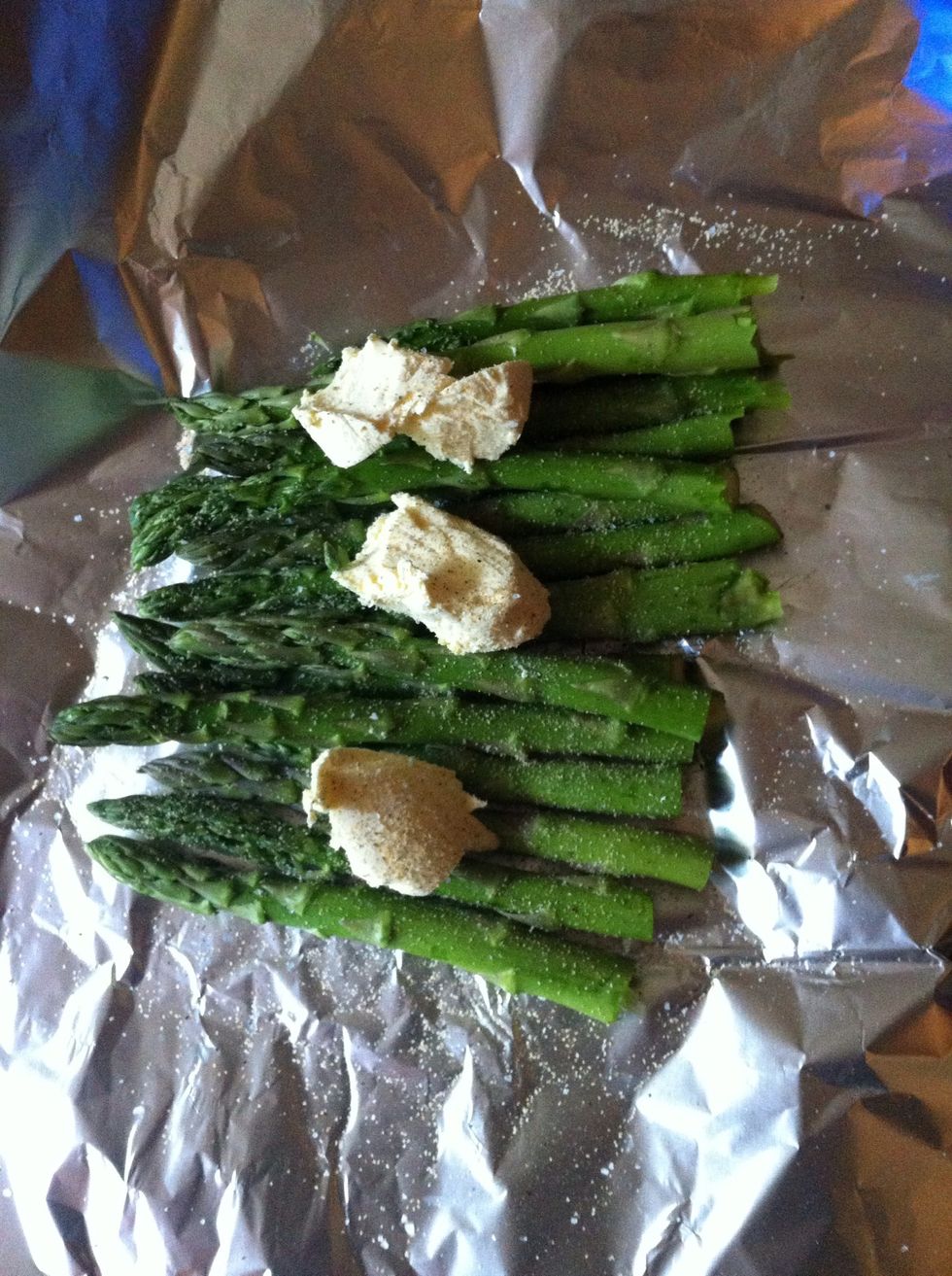 Place 3-4 spoonfuls of Smart Balance Light and sprinkle with garlic powder, pepper & ground sea salt.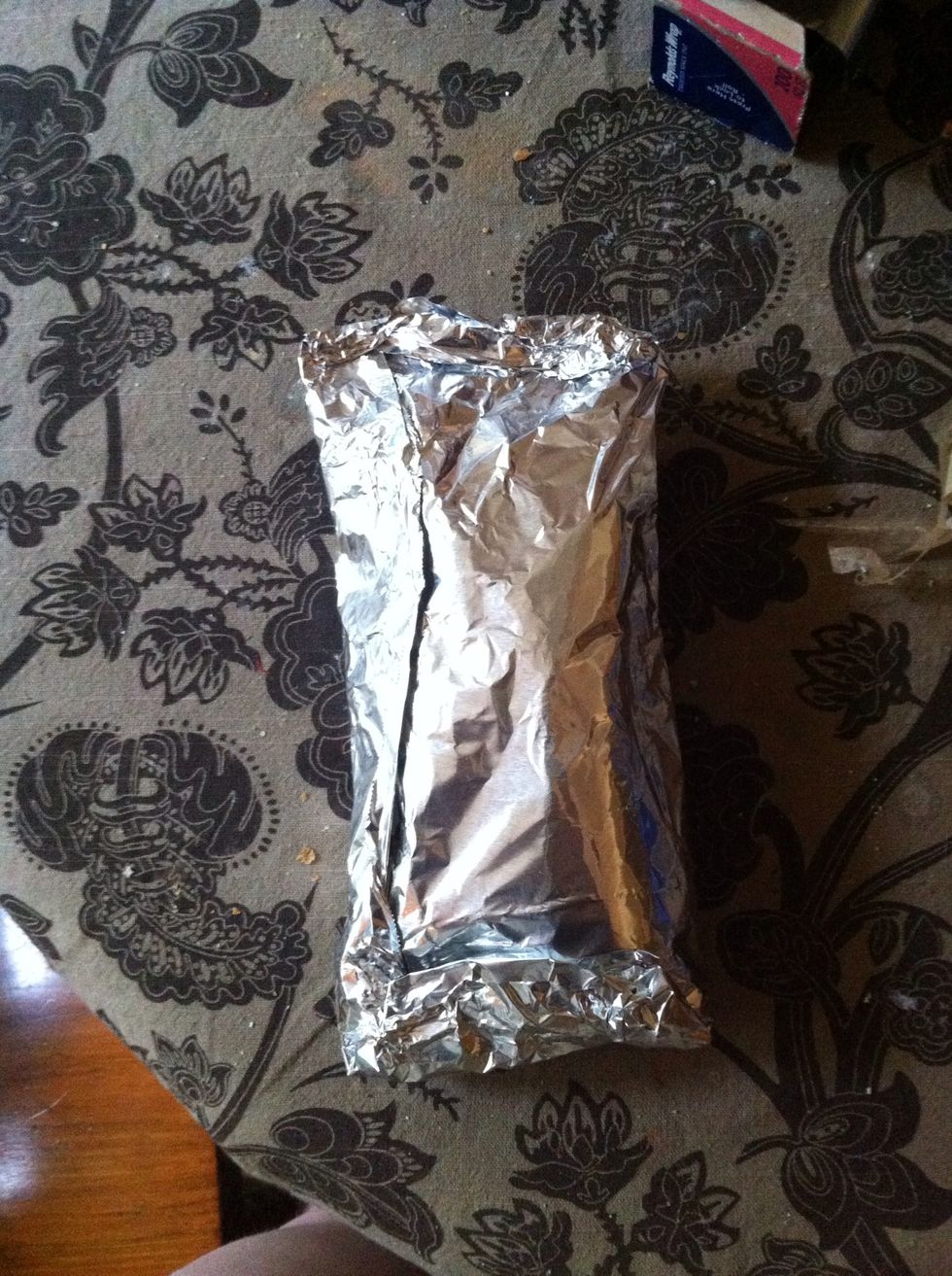 Wrap asparagus in foil and then place that packet seam side down on another piece of foil and wrap again.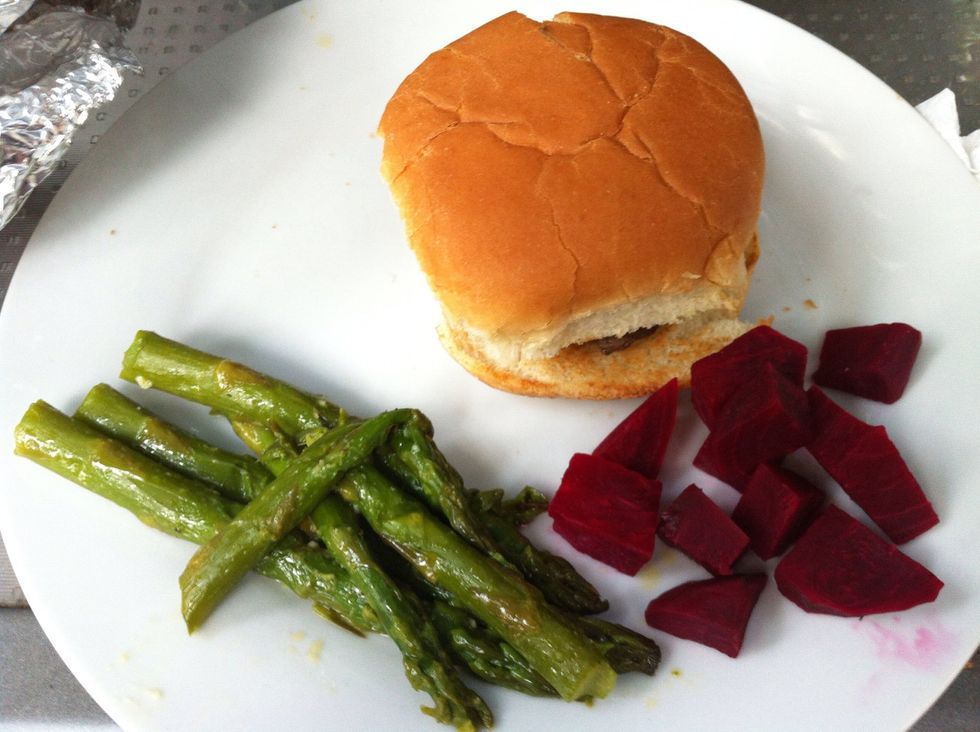 Cook on grill @ 350* turning every 5 minutes for 25-30 minutes. Asparagus will be fork tender and the flavor will be amazing!!!! I served it with fresh stramed beets & hamburger. Great Meal 😉
1.0bnch Fresh Asparagus
3.0Tbsp Smart Balance Light w/ Flax Oil
Garlic Powder
Coarse Ground Sea Salt
Ground Black Pepper
Foil
Maureen Uebelhoer
Army wife who loves to cook, sew, crochet, knit, make jewelry and whatever else I can do to get myself into trouble with. Follow me on instagram: m_j511