Baba Ghanoush is a delicious middle eastern dish made primarily of eggplant, olive oil, tahini, lemon, garlic and spices. I prefer it best with a smoky flavor so I grill the eggplant on a open flame.
21
Spray the grill with no-stick oil.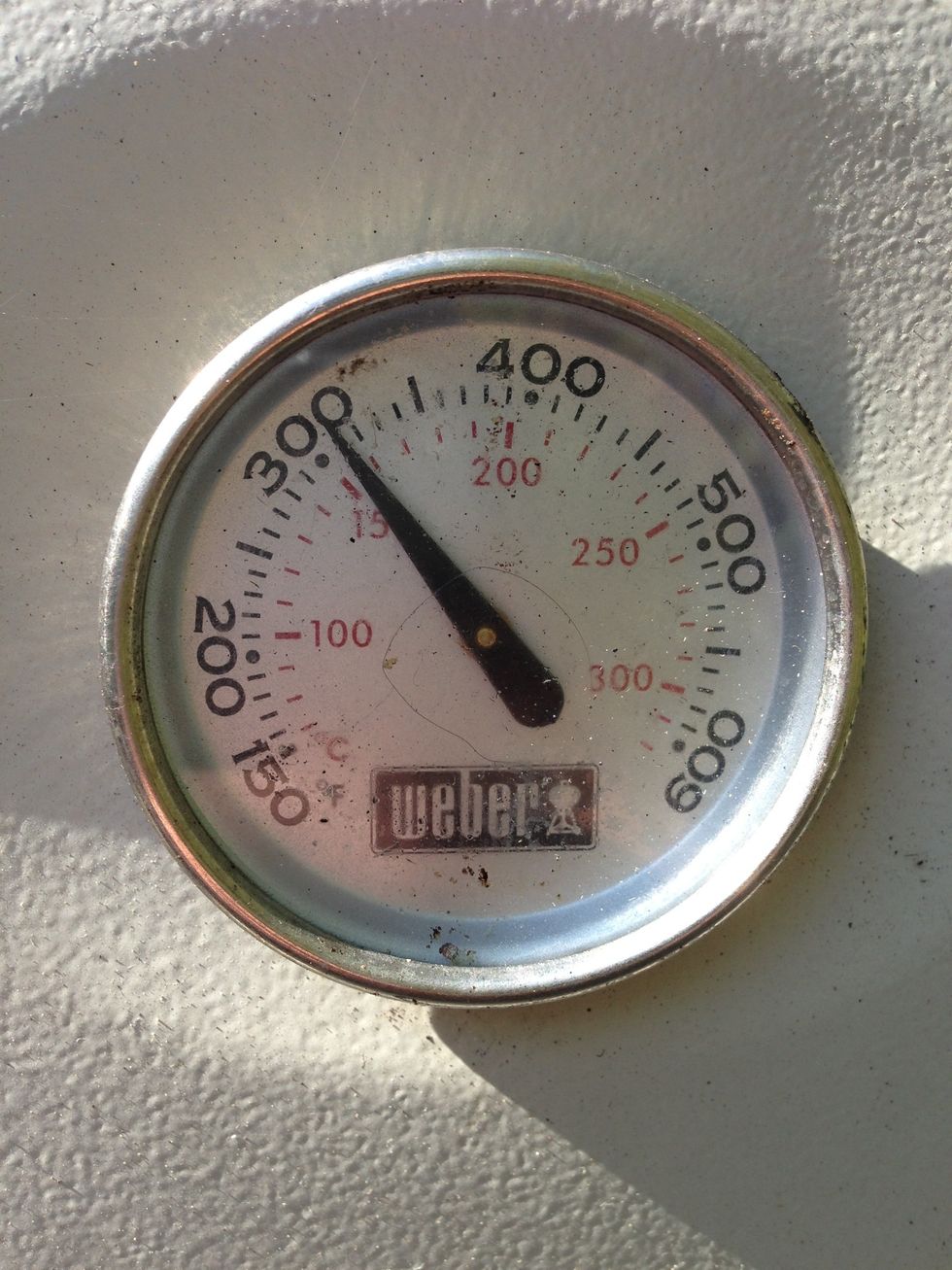 Bring your barbecue to high heat.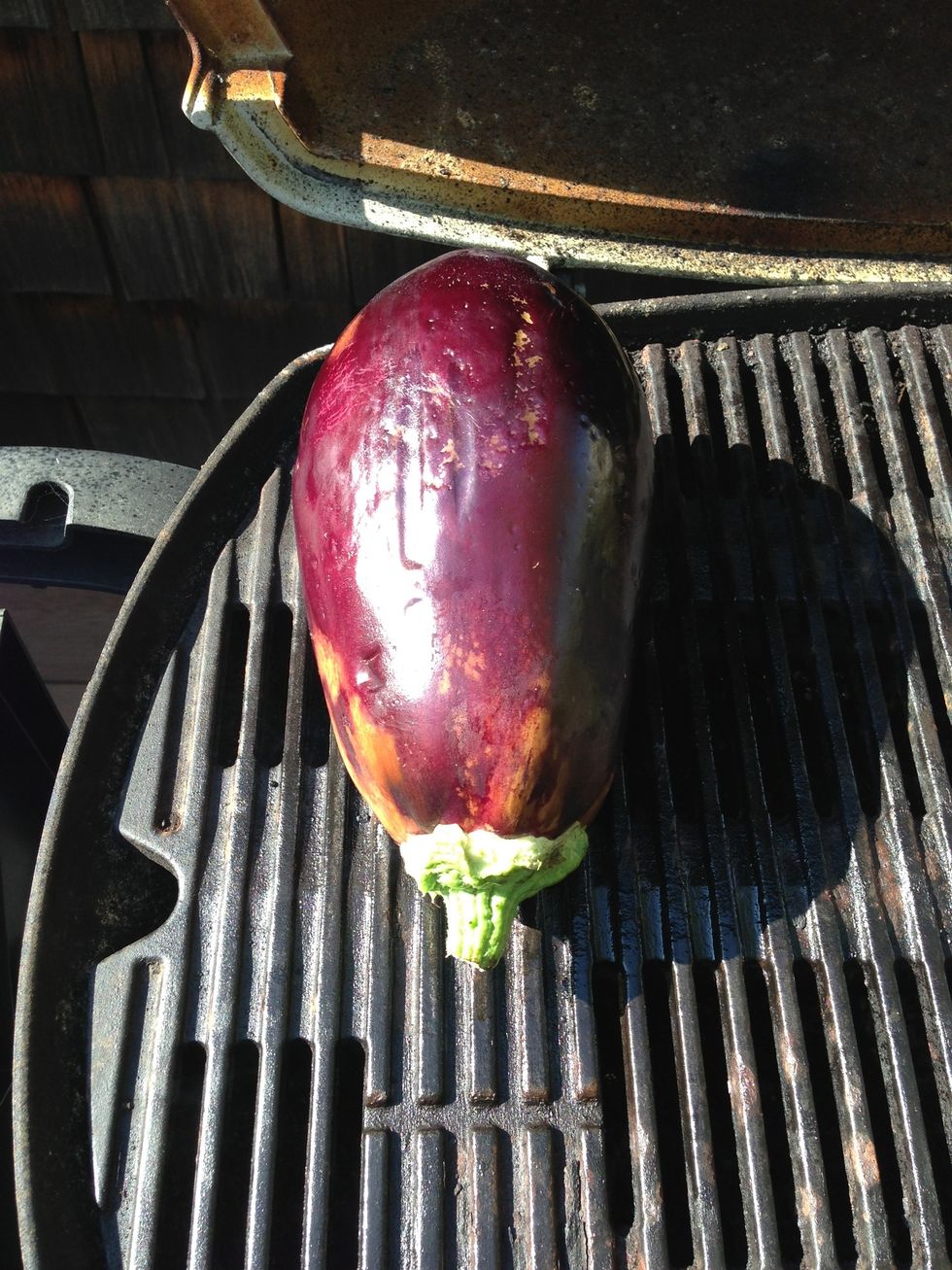 Add your eggplant to the grill and cook covered, turning every 5-10 minutes, until it is blackened and quite flat. It will take 20-30 minutes. Note: I'd recommend making 3-4 eggplants, I just had one!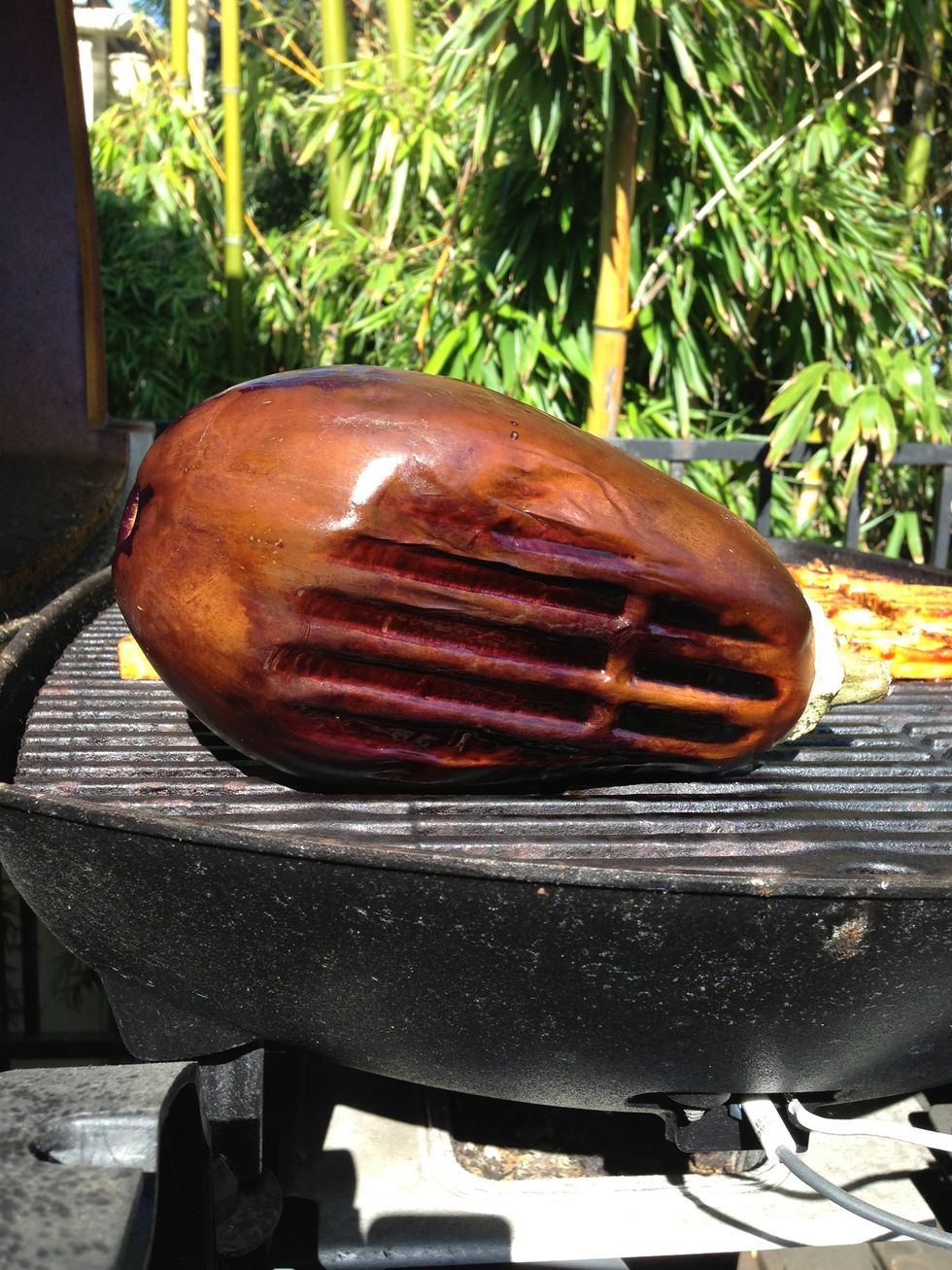 This is what your eggplant will look like after about 5 minutes.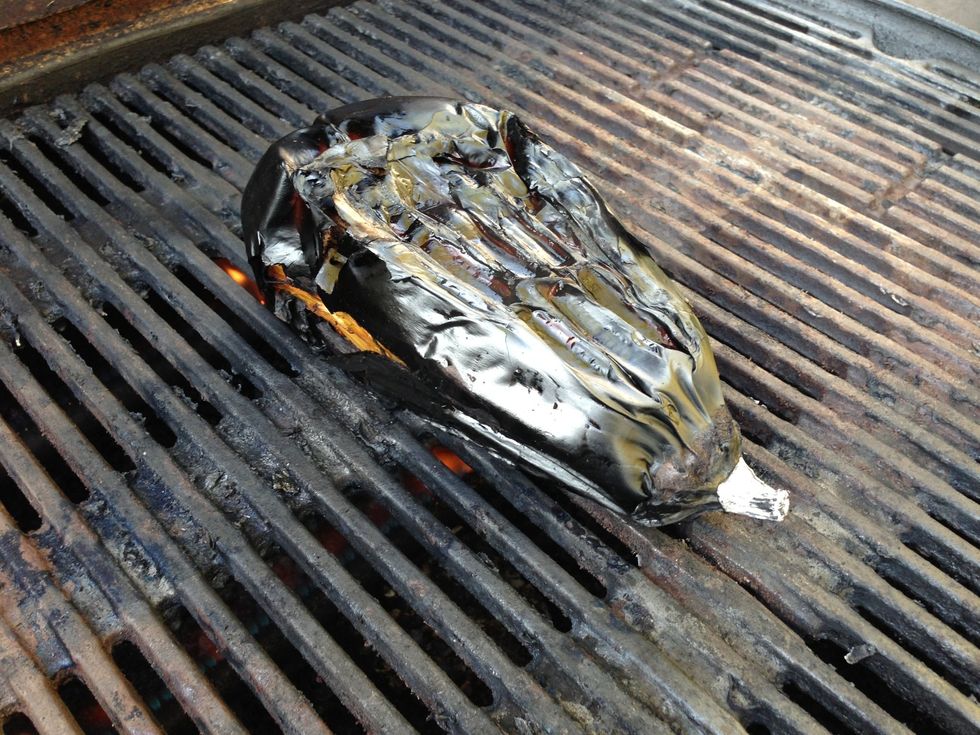 After about 30 minutes your eggplant will be much smaller and totally blackened.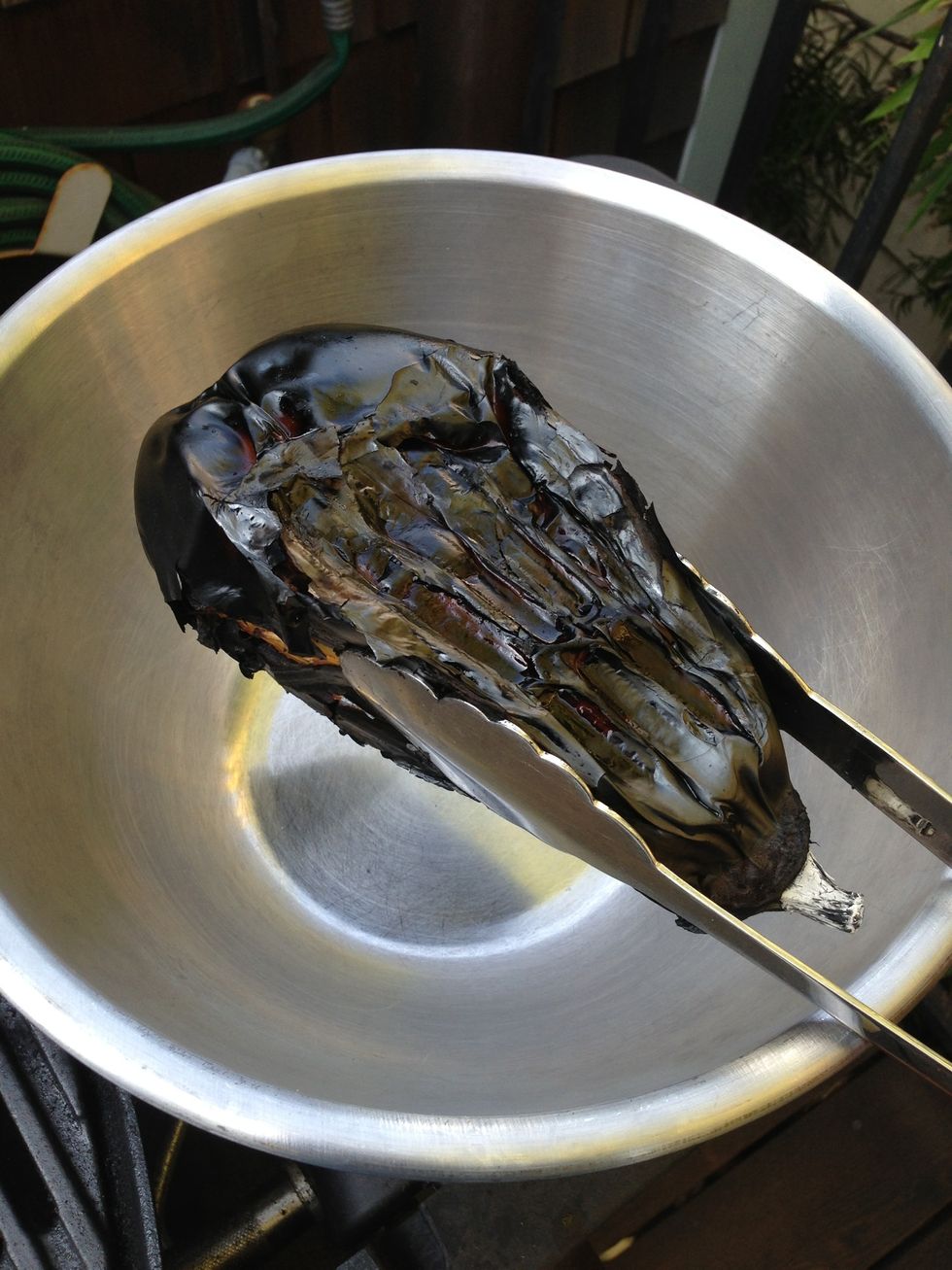 Safely remove your eggplant from the grill using tongs and place it in a container that can withstand high heat.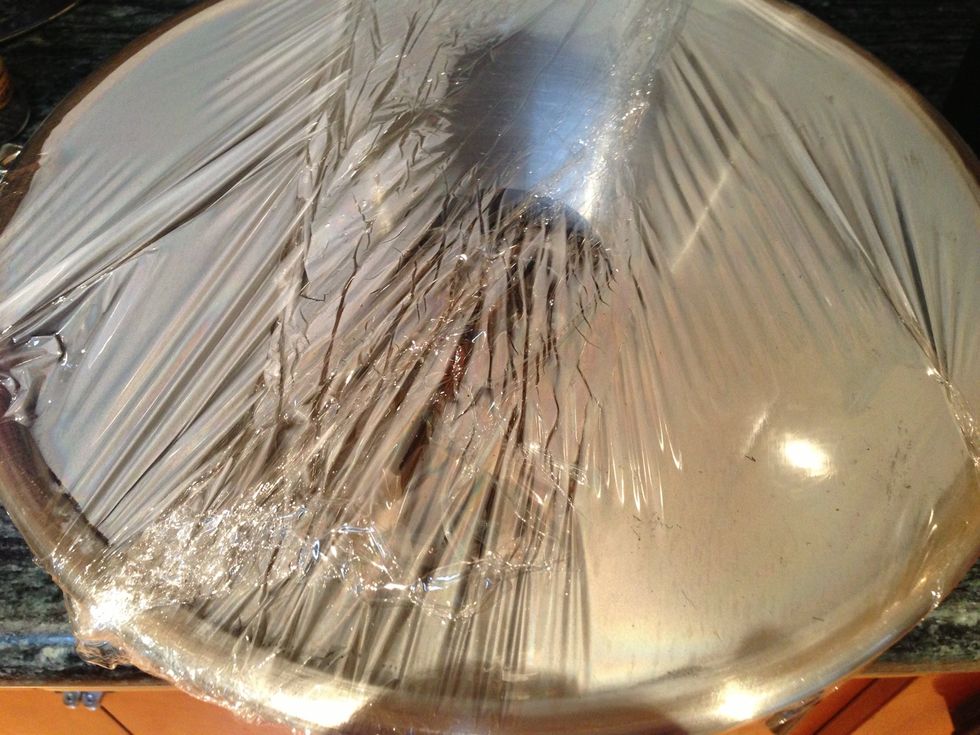 Cover the container with plastic wrap and let the eggplant perspire for around 15 minutes. This step allows the eggplant to cool down and will make removing the skin extra easy.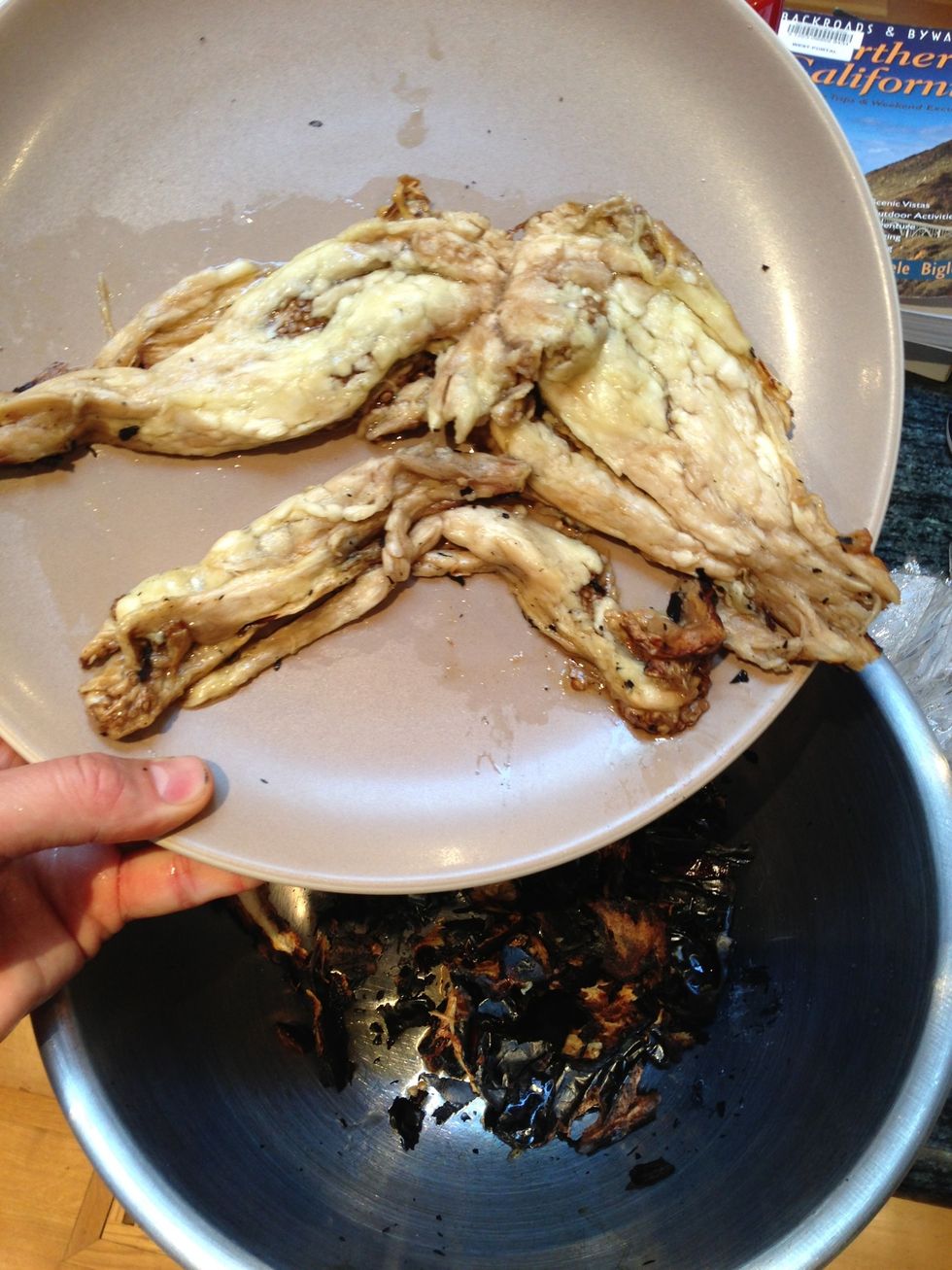 Remove the blackened skin of the eggplant. Set the inside of the eggplant aside.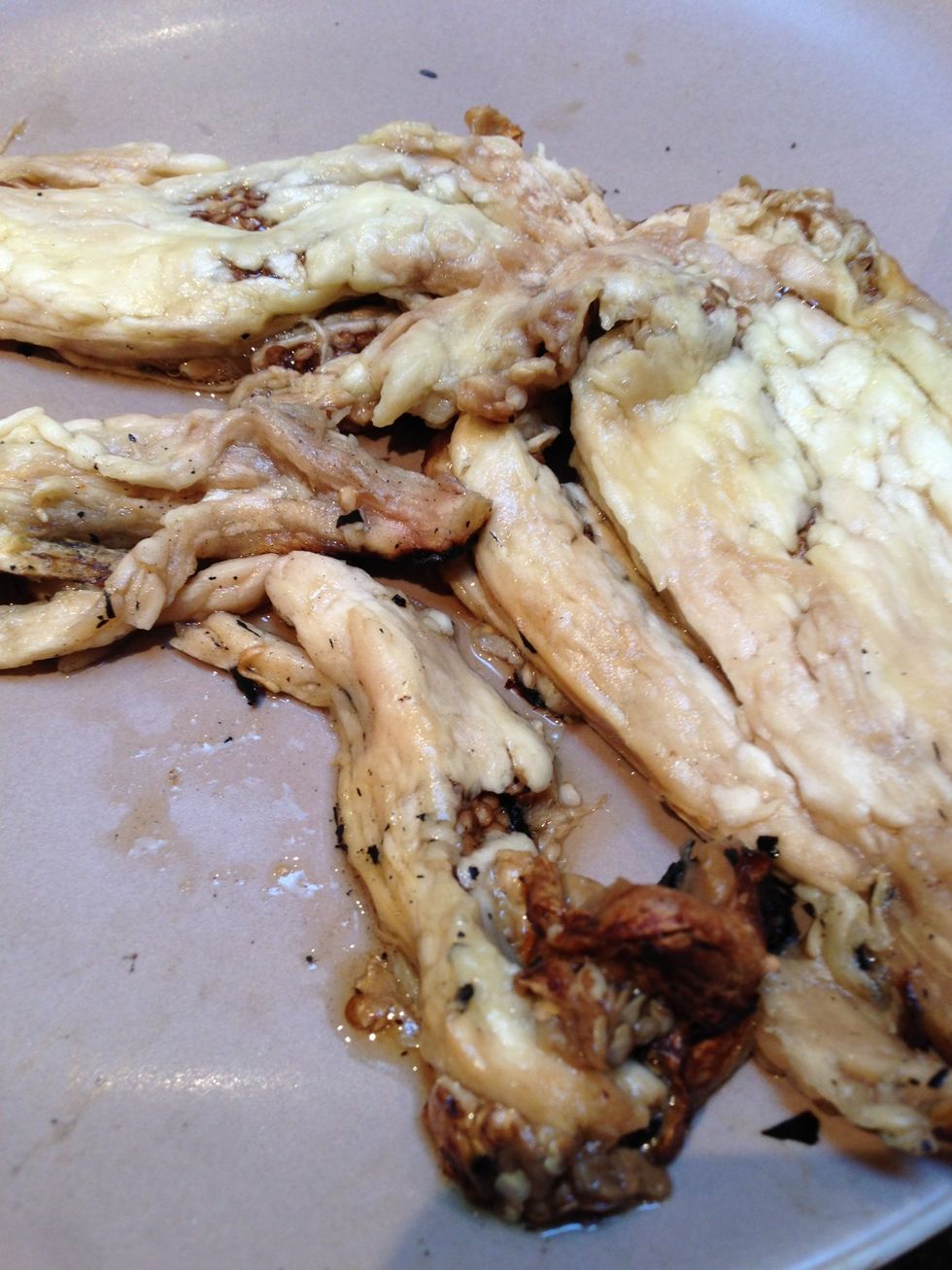 Put the eggplant, with the skin now removed, into the pitcher of a blender. You'll be adding all the remaining ingredients to the pitcher and then blending the mixture together.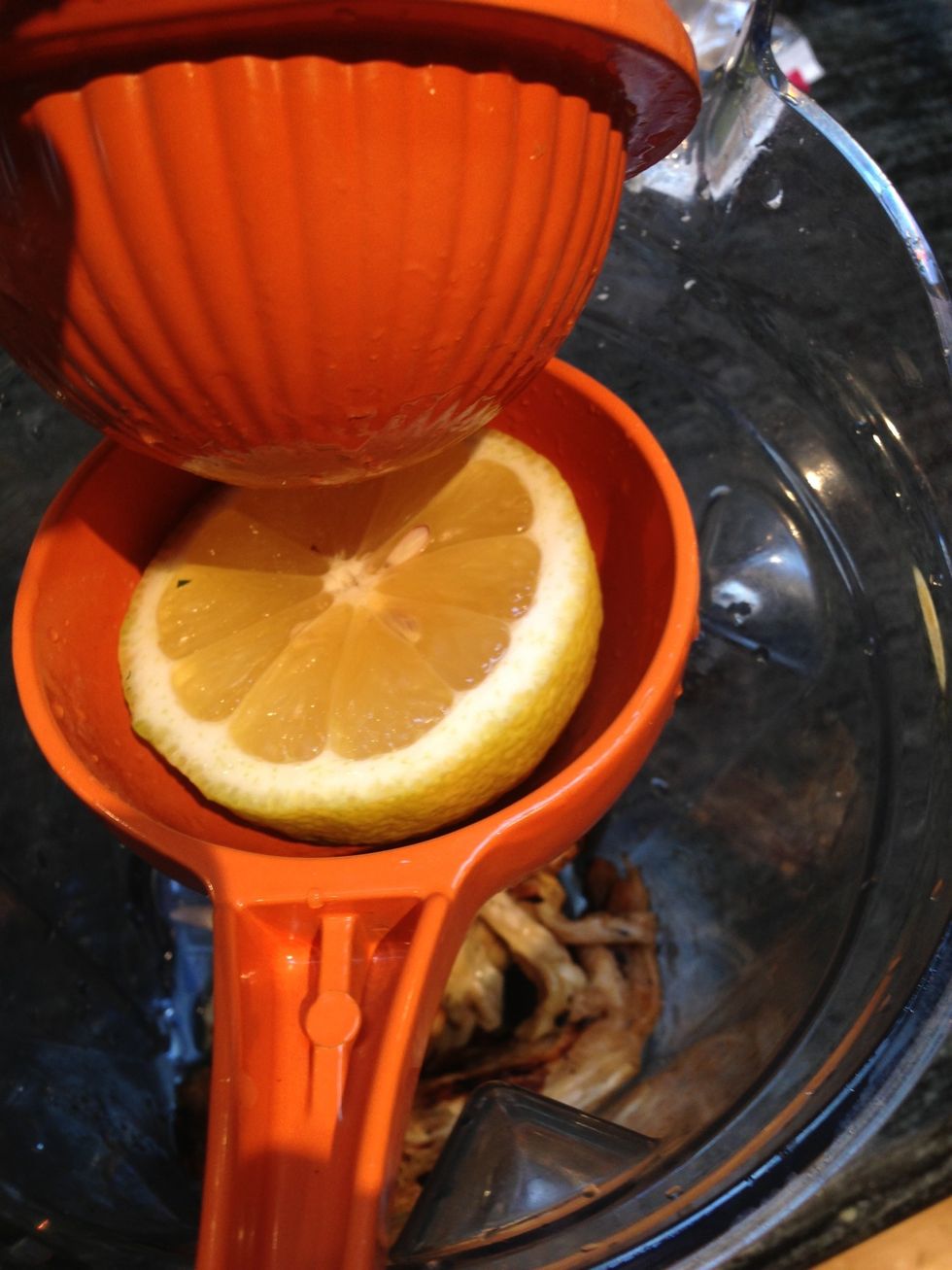 Add the juice of a whole lemon.
Add 3 tablespoons of olive oil.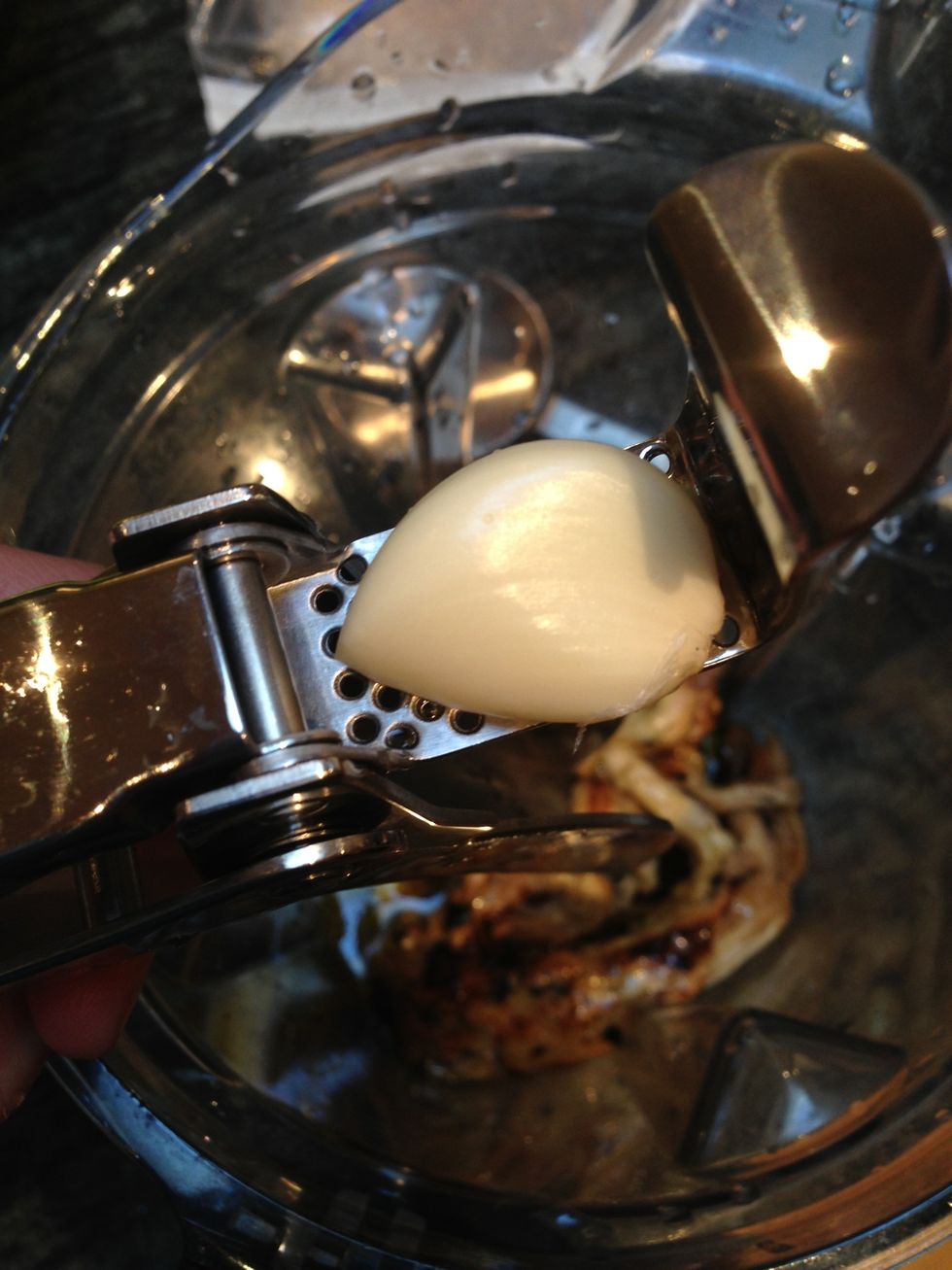 Add 3 cloves of garlic.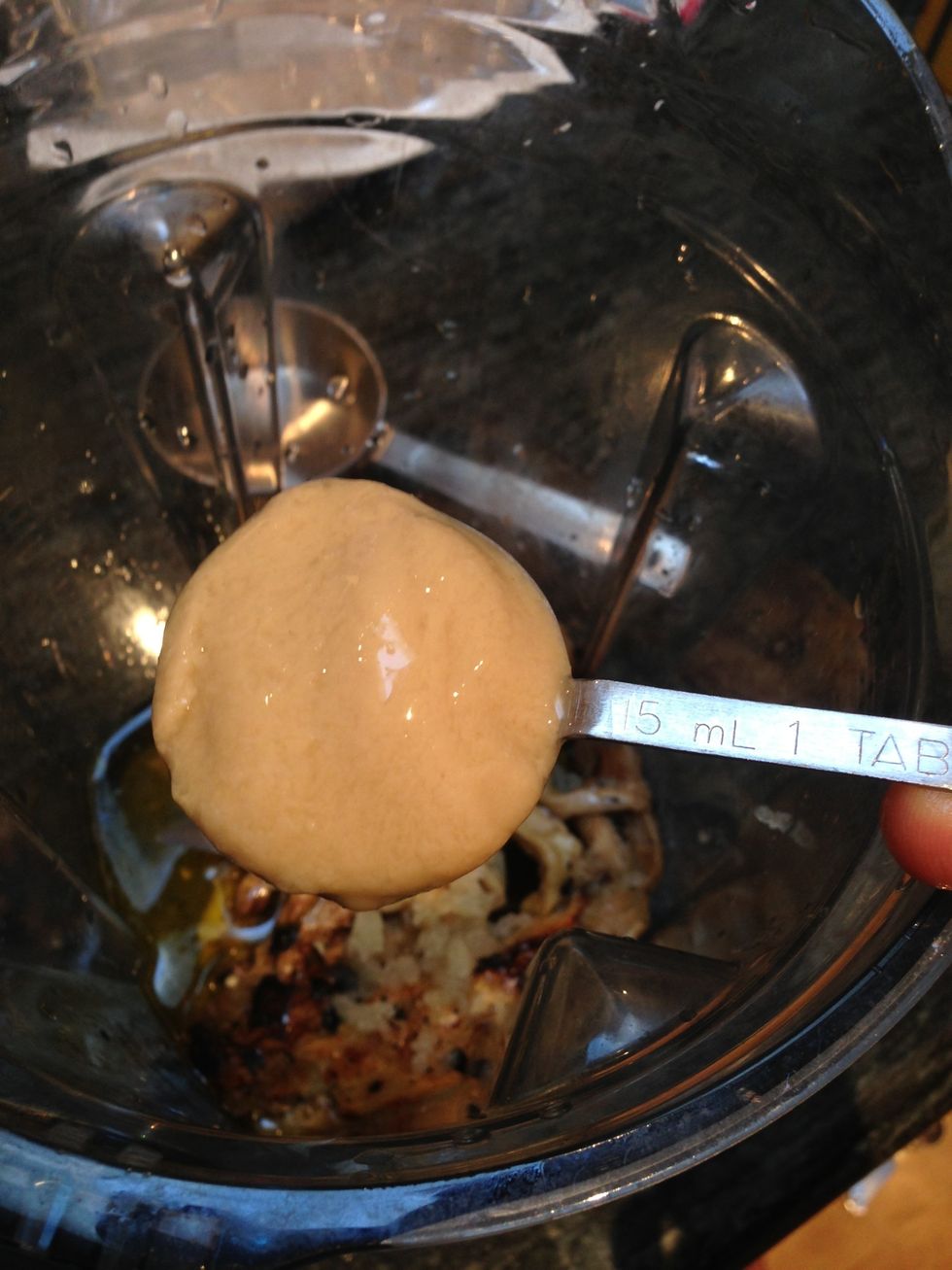 Add a tablespoon of tahini.
Add some salt.
Blend!
Serve!
1.0 Eggplant
Nonstick oil spray
3.0Tbsp Olive oil
3.0 Garlic cloves
1.0 Juice of a whole lemon
1.0Tbsp Tahini
Salt to taste