Let sit for 1 hour per pound in brine Dry bird and rub with olive oil ....Sprinkle rub both sides... get under skin.... sit for at least two hours
Wash turkey and pat dry. Spray a large piece of heavy duty foil with Pam. You may have to join two pieces to get it big enough. Place turkey on foil, breast side up.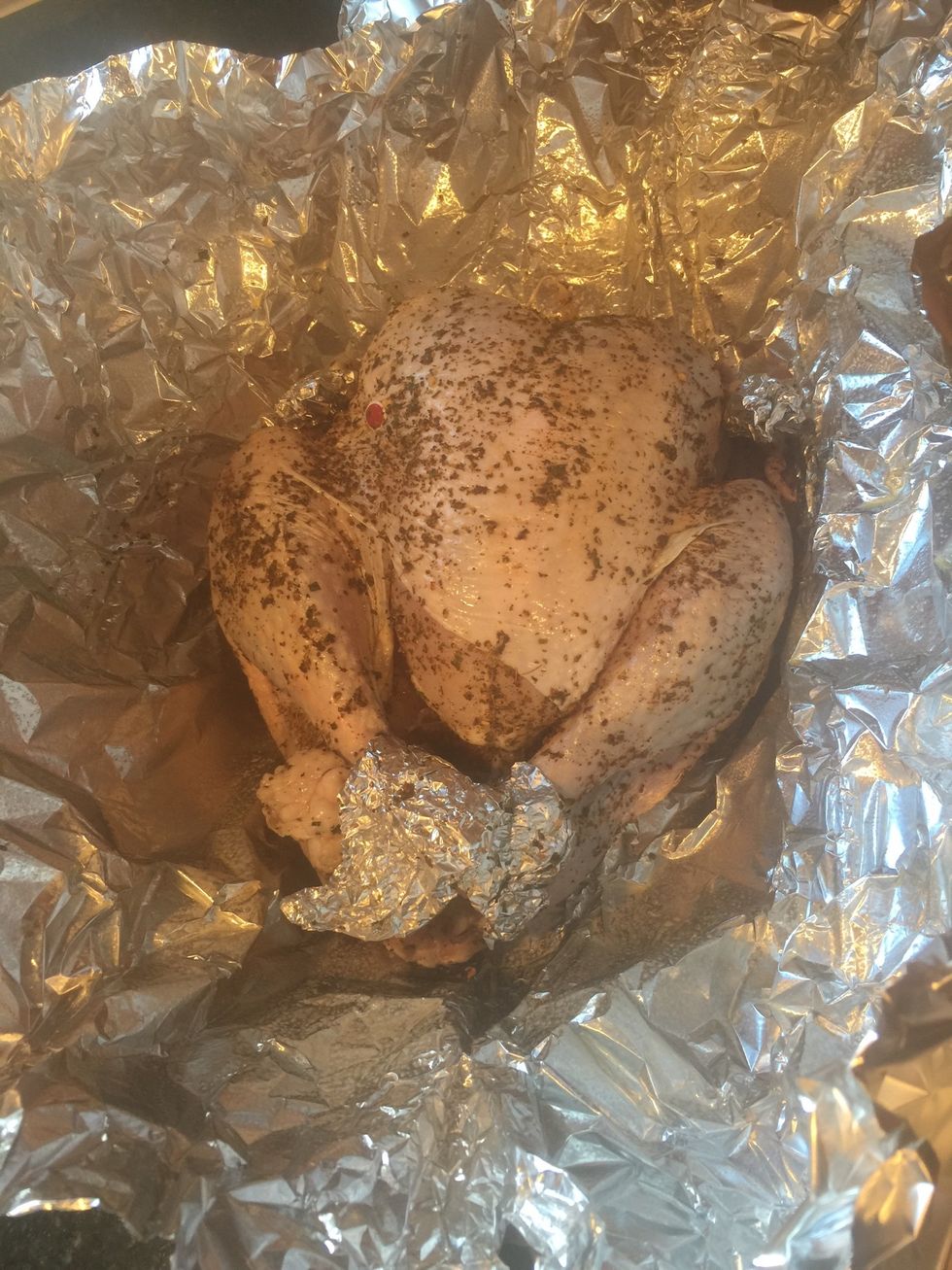 Brush turkey with olive oil or butter and salt the cavity. Place small pieces of foil over the ends of legs and wing tips to prevent puncturing.
An 18-21 pound turkey takes about 3 hours, depending on your grill. Do not stuff the turkey when cooking it this way.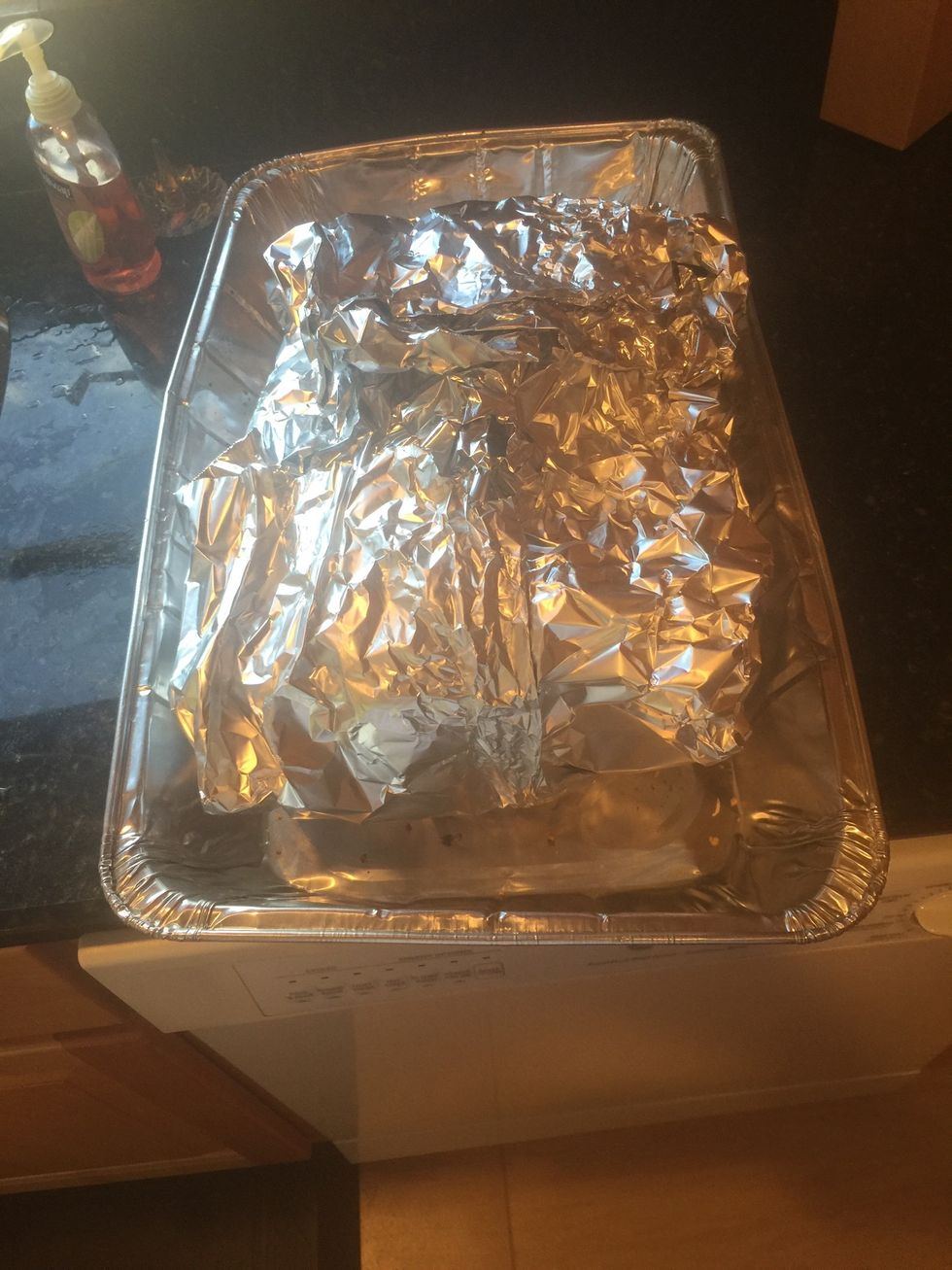 Bring long ends of foil up over breast and overlap 3 inches. Close open ends by folding up foil so drippings will not run into pan. Wrap loosely and do not seal airtight.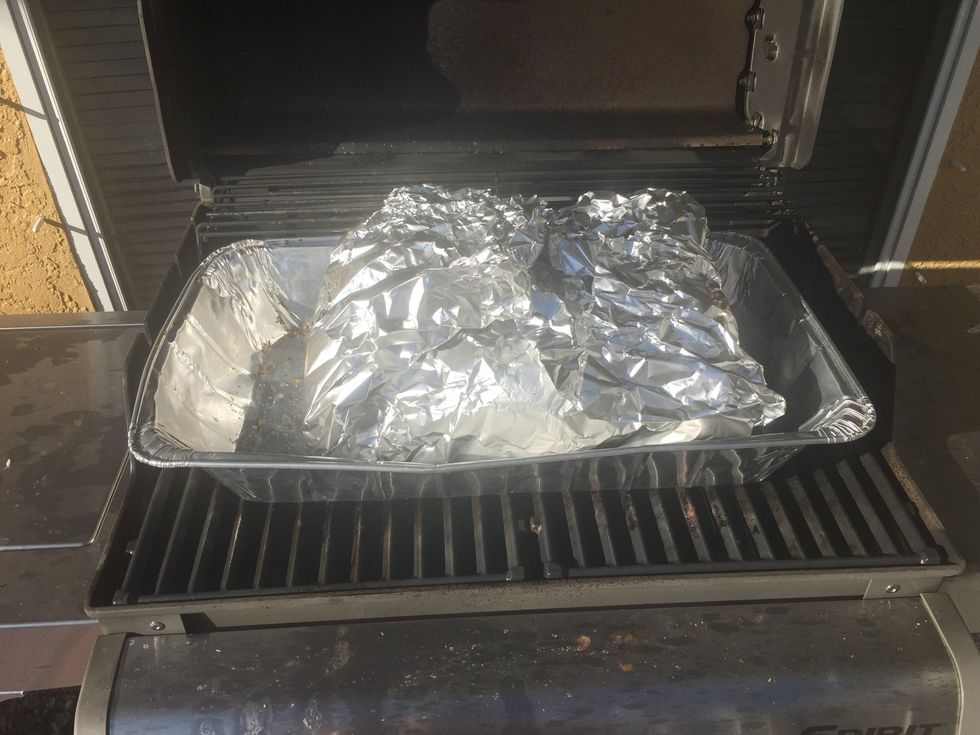 Place in disposable grill pan directly on coals. Cook over medium heat with the cover closed.
The turkey is moist and juicy--just be sure you have enough propane if your grill is not connected to your gas line!
You can use the drippings for gravy or just throw everything away-easy clean up! Use double foil plans if you like.
Doesn't get any better! Let sit for awhile before carving-serve immediately!
12 pound Turkey Brine
2.0gal Water
3.0c Kosher salt
3.0c Brown sugar
2.0Tbsp Black pepper
1.0Tbsp Dried rosemary
1.0Tbsp Thyme
1/2c White wine
1/4c Worchestershire sauce
1/4c Homemade rub
Larry Benz
Physical Therapist and founder of Evidence in Motion, Tex Physical Therapy Specialists, & part of ProRehab and Breakthrough Rehab.