Sorry for not having more pictures but it actually started raining while I was cooking. I'll add some the next time I do this.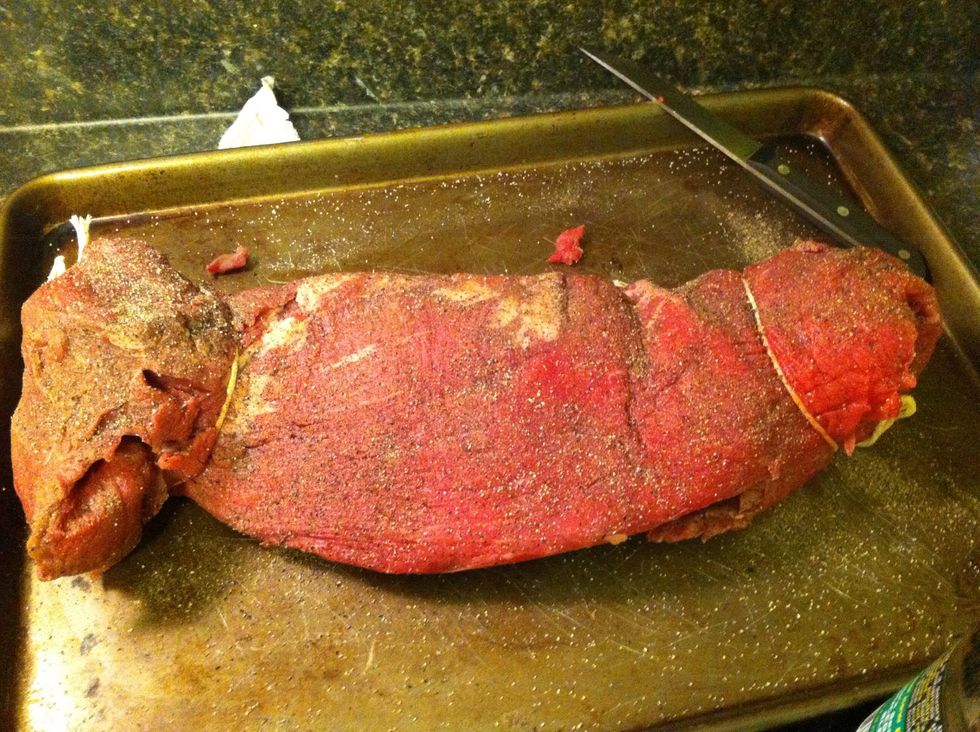 Tie ends up so the piece meat is the same thickness from end to end.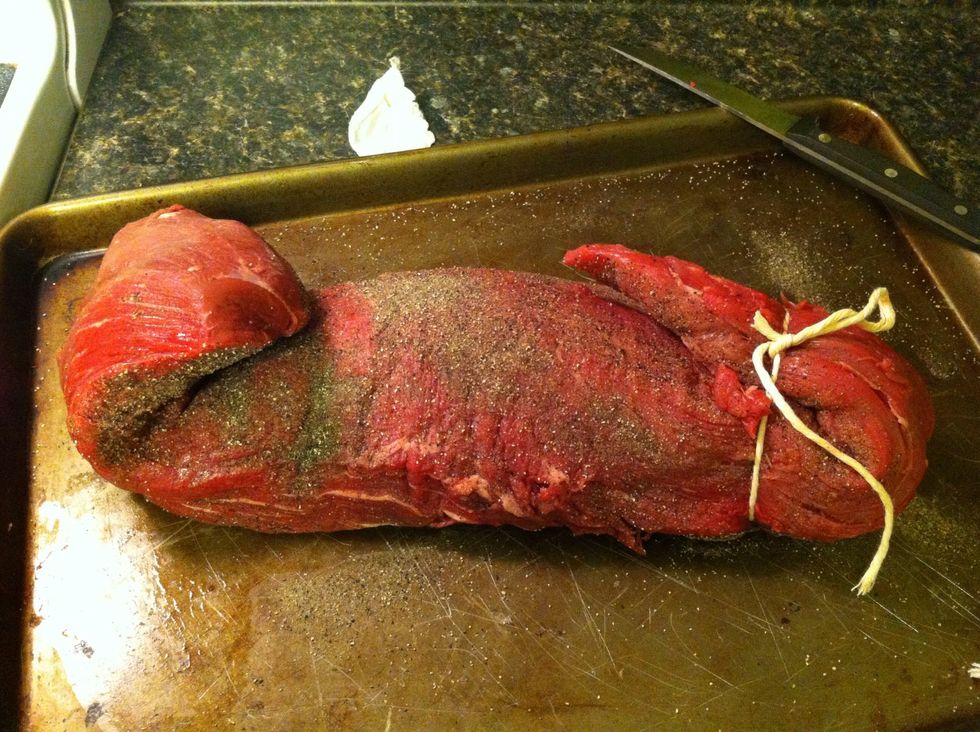 Sprinkler pepper all over tenderloin. I used a 4.63 lb. tenderloin for this occasion.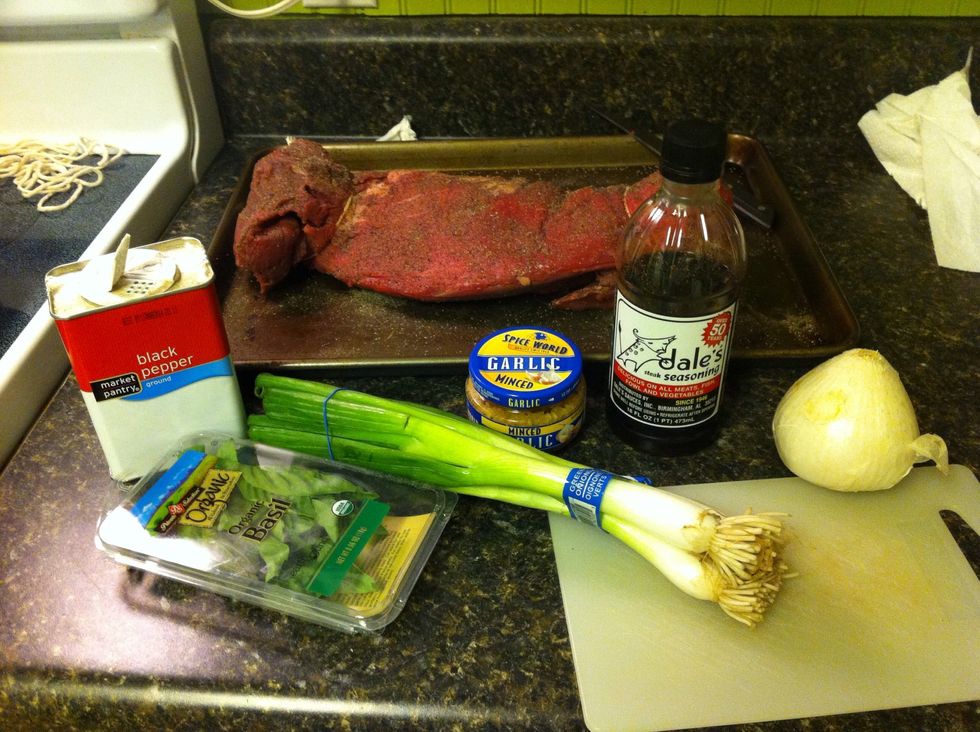 Get all marinade ingredients together.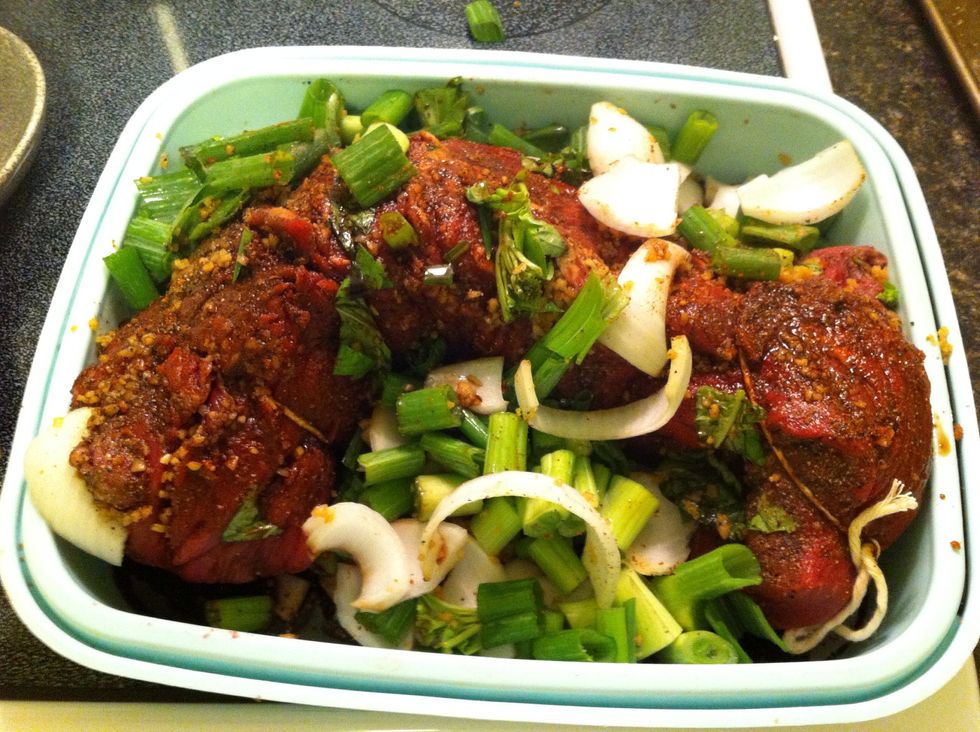 Put all ingredients in container for marinade. Pour the Dale's over meat (after putting cuts in the meat) and put in fridge.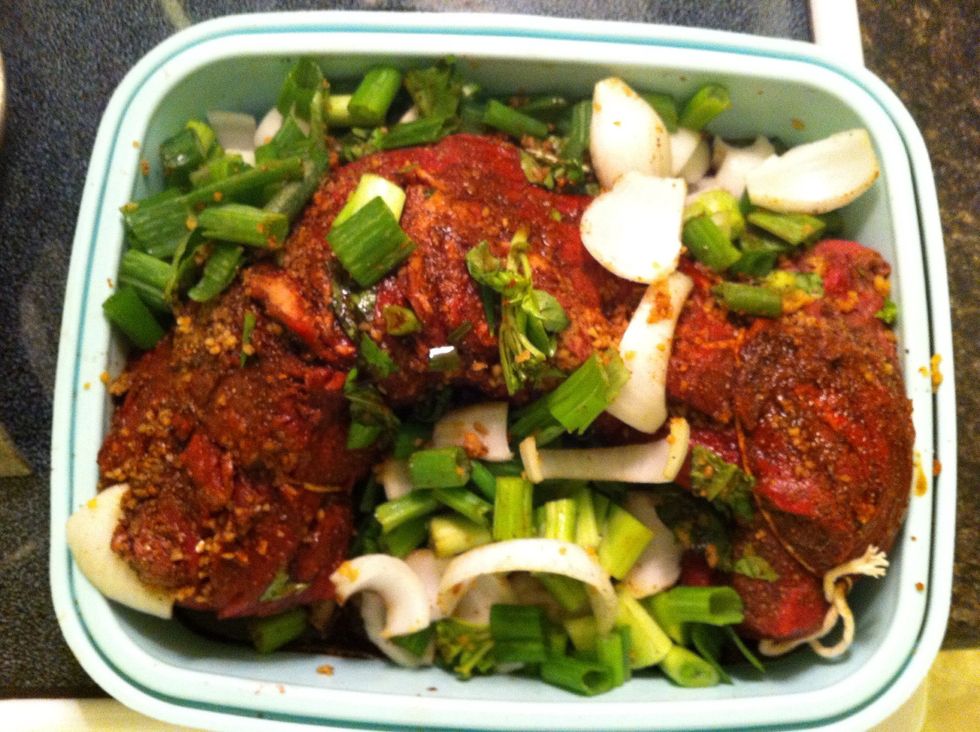 Let it marinade for 12-24 hours.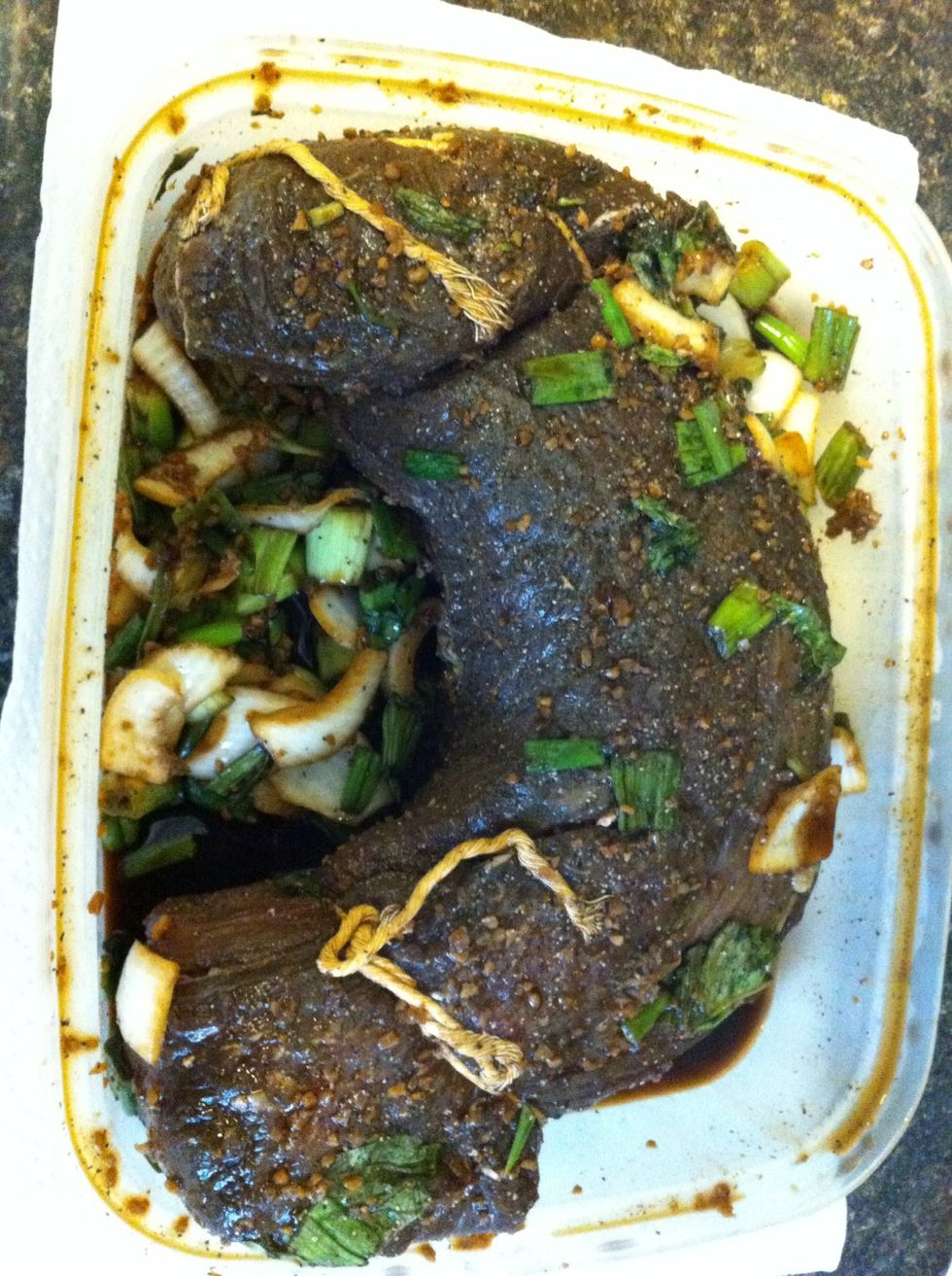 I marinaded it for 16 hours.
Allow tenderloin to come to room temperature (60 degrees +/-).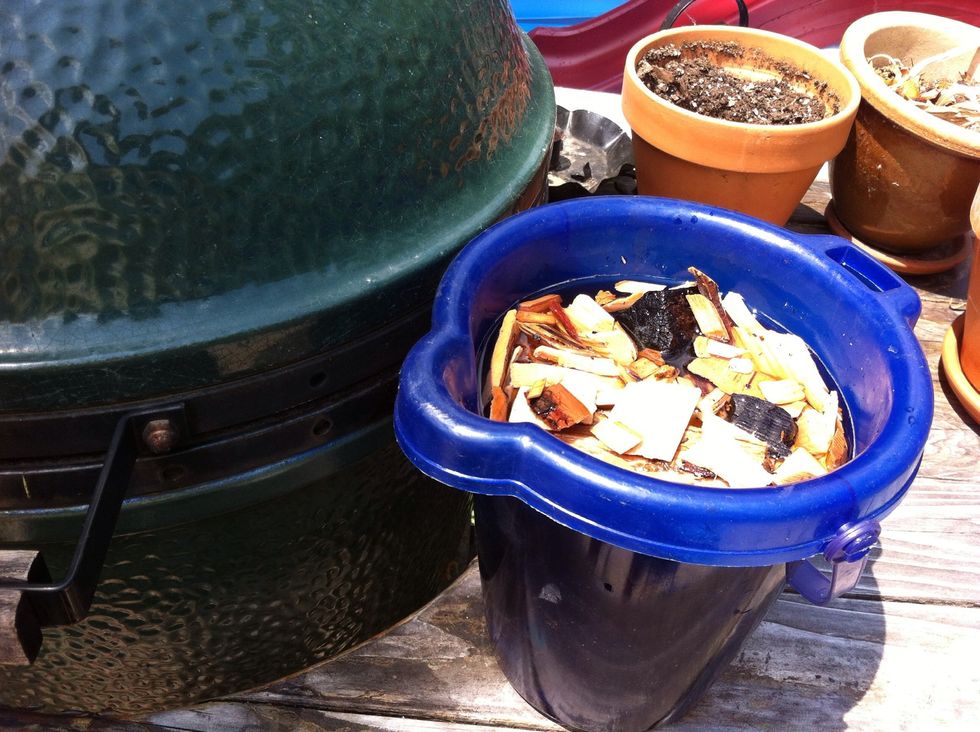 Place wood chips (1/2 cherry and 1/2 hickory) in water for 30 min. Then drain water and let wood sit.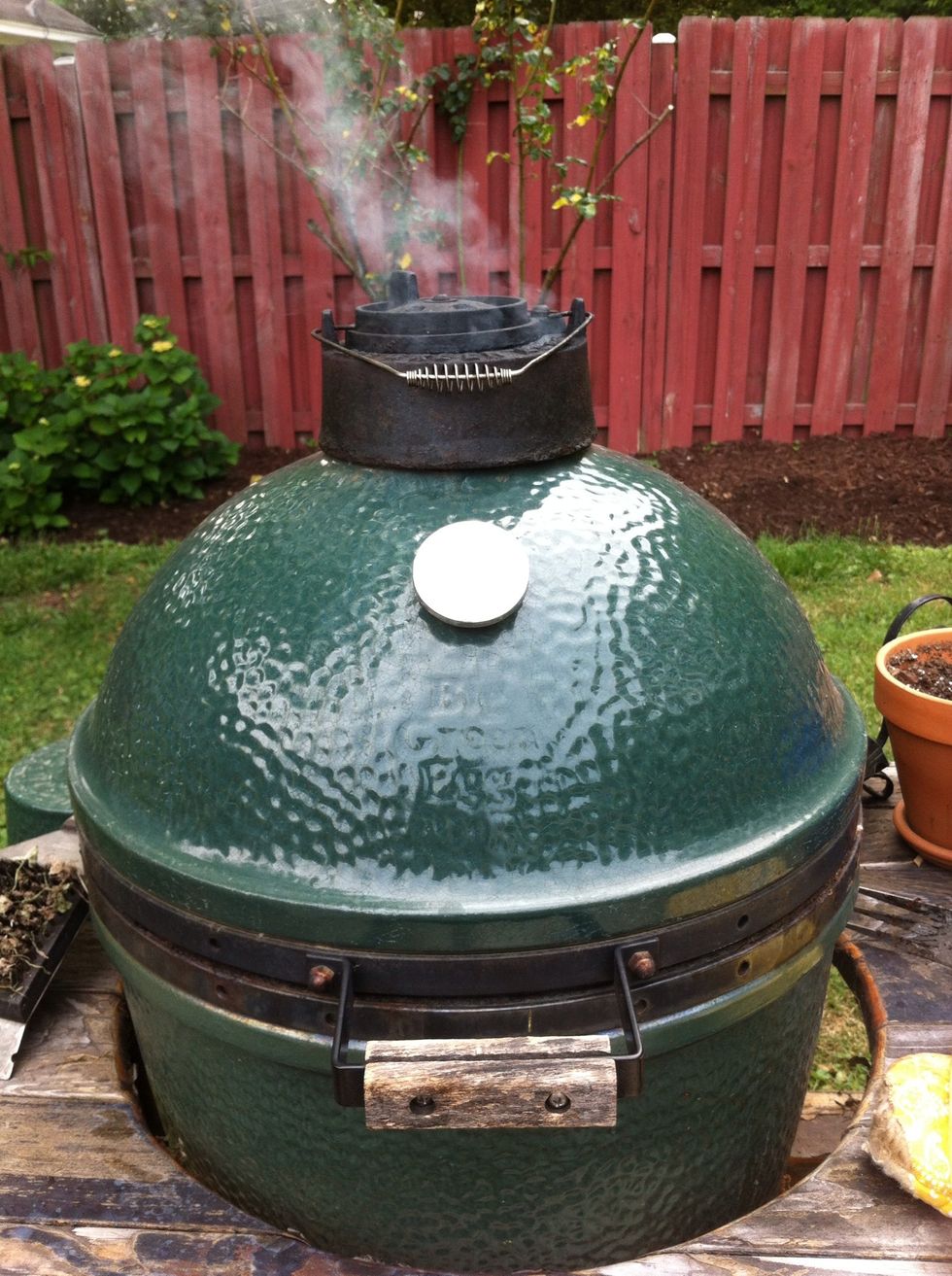 Start grill and let temperature get up to 600 degrees.
Place meat on grill to sear all sides (2-3 min. per side). Can use your stove top if your grill won't get that hot. Once meat is a seared, wrap in tin foil and let it sit.
Close the grill vents (or whatever you have to do to your specific grill) and allow temperature to drop back to 225-275 and hold steady.
Once grill temperature is steady at 225-275 add wood chips and place tenderloin on grill.
Keep grill at 225-275 until meat temperature (internal temperature) is 135 degrees (medium rare) - 145 (medium).
Once meat temperature is as desired take meat off and allow it to sit for 20-30 min. Then cut and serve.
Finished product (cooked until meat was 145-150 degrees). This gives you a medium cooked piece of meat. My wife doesn't like it medium rare but if you do take it off at an internal temp. of 135.
Green onions
Minced garlic
Basil
Dale's steak seasoning
Cherry wood chips
Hickory wood chips
Beef Tenderloin
Tin foil
Meat thermometer
Donnie Simmons
Married with two kids (2 yr. and a 1yr. old). I like to grill anything and drink good beer.