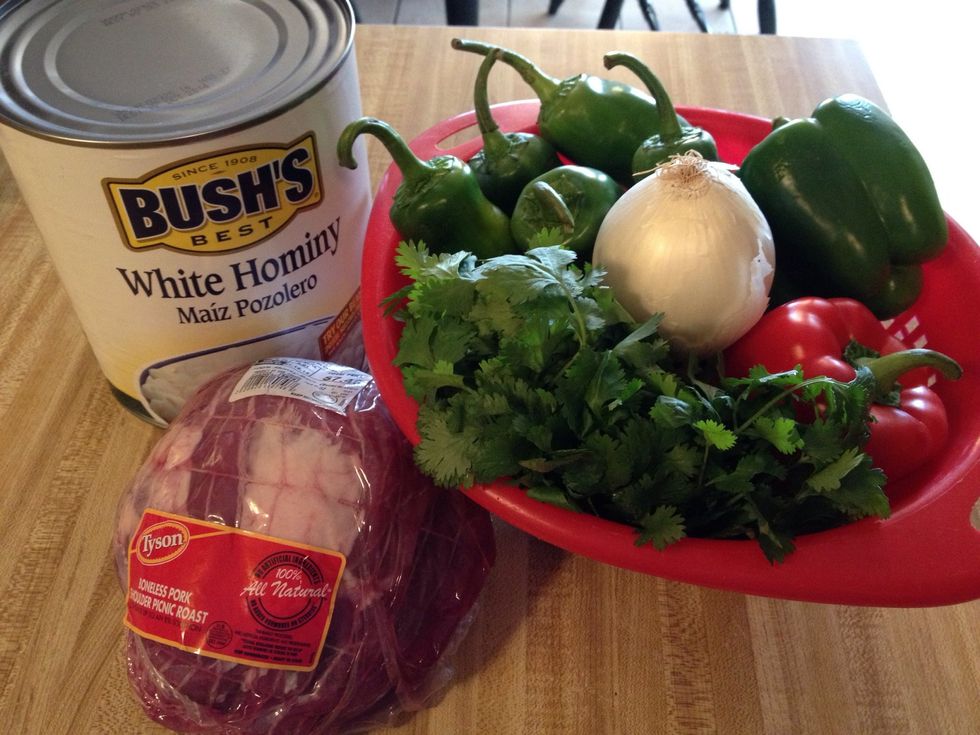 See supply tab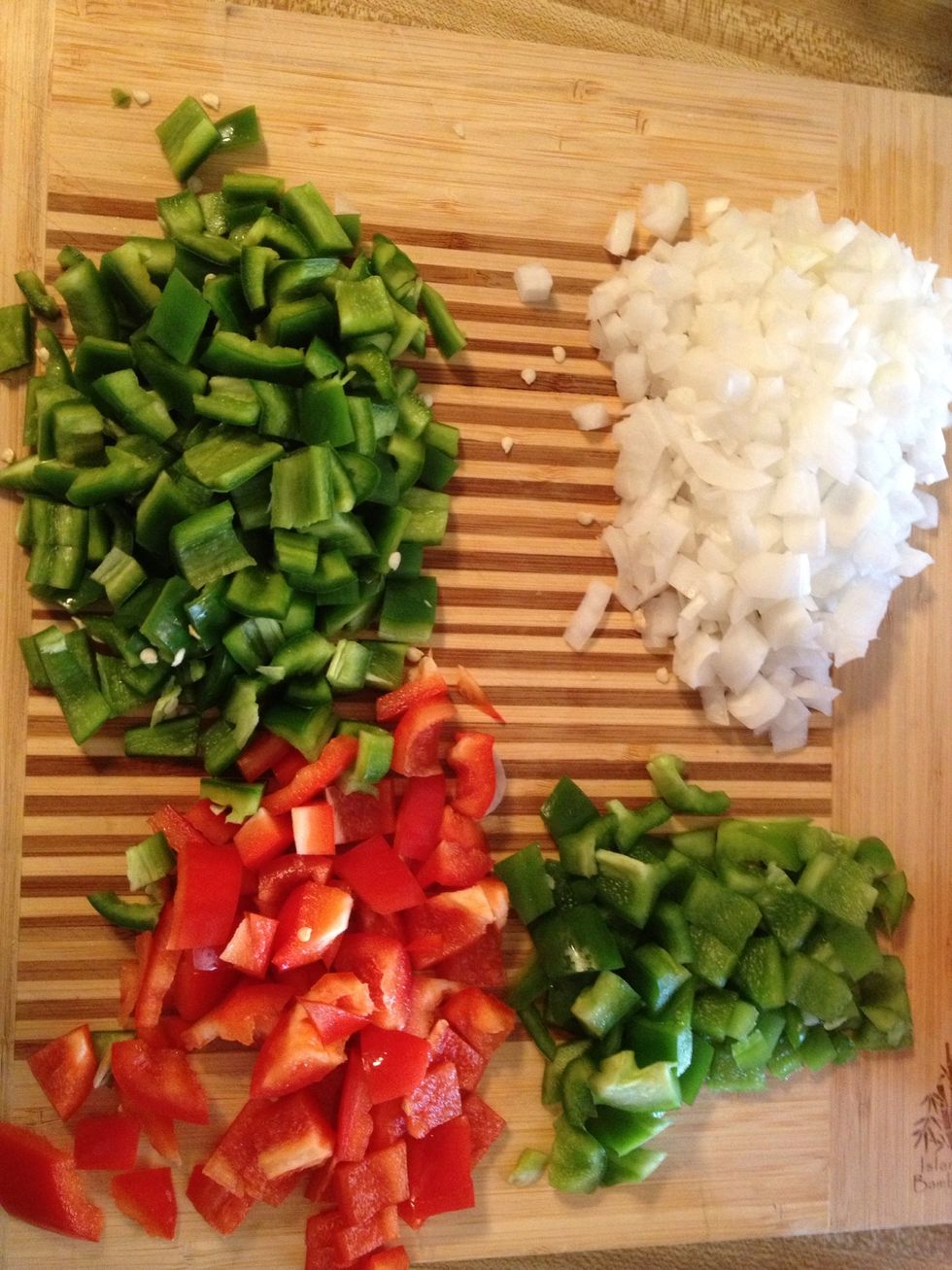 Dice onions, green and red bell pepper, chile peppers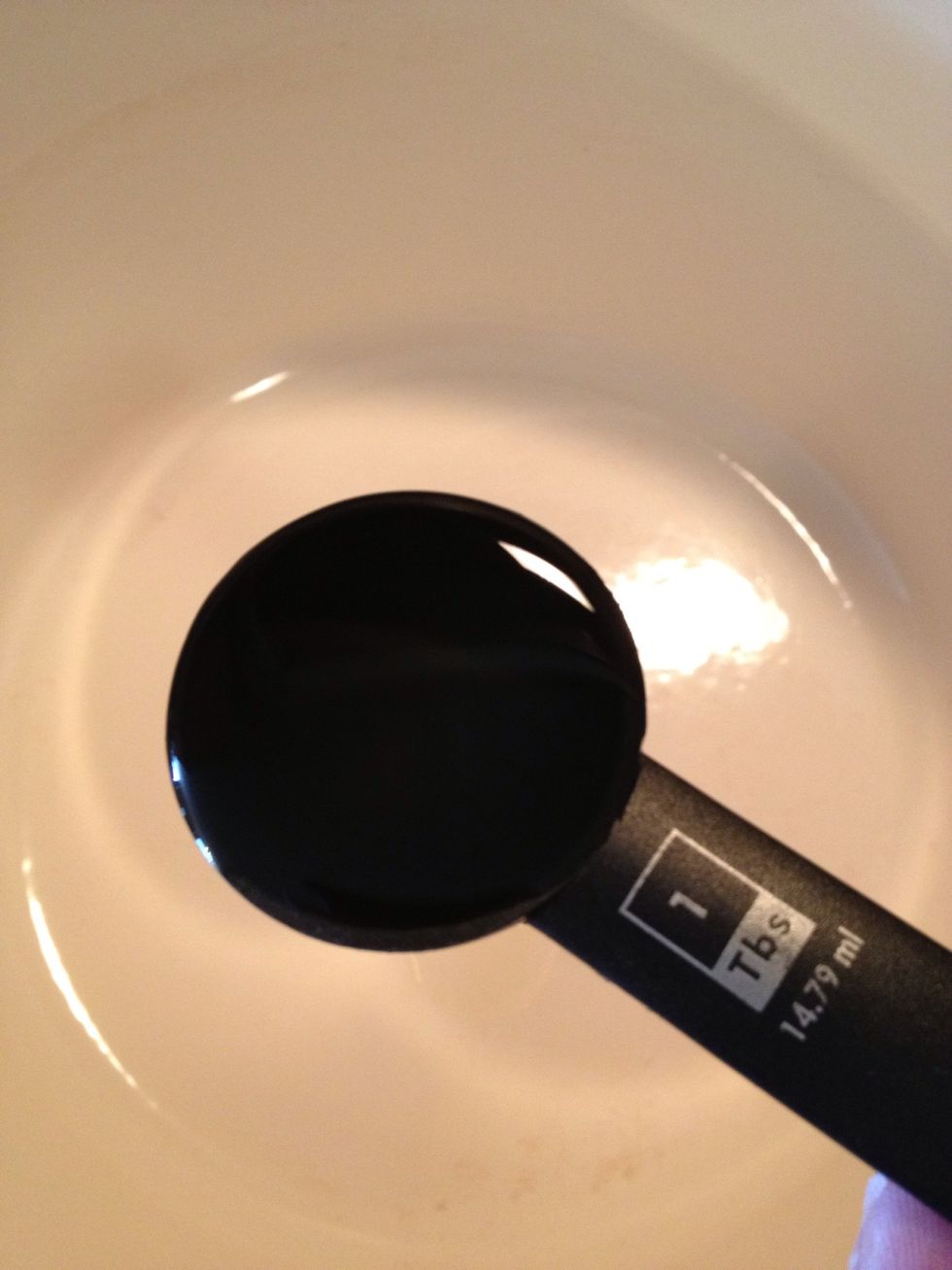 Add 1 tablespoon oil to large Dutch oven over medium high heat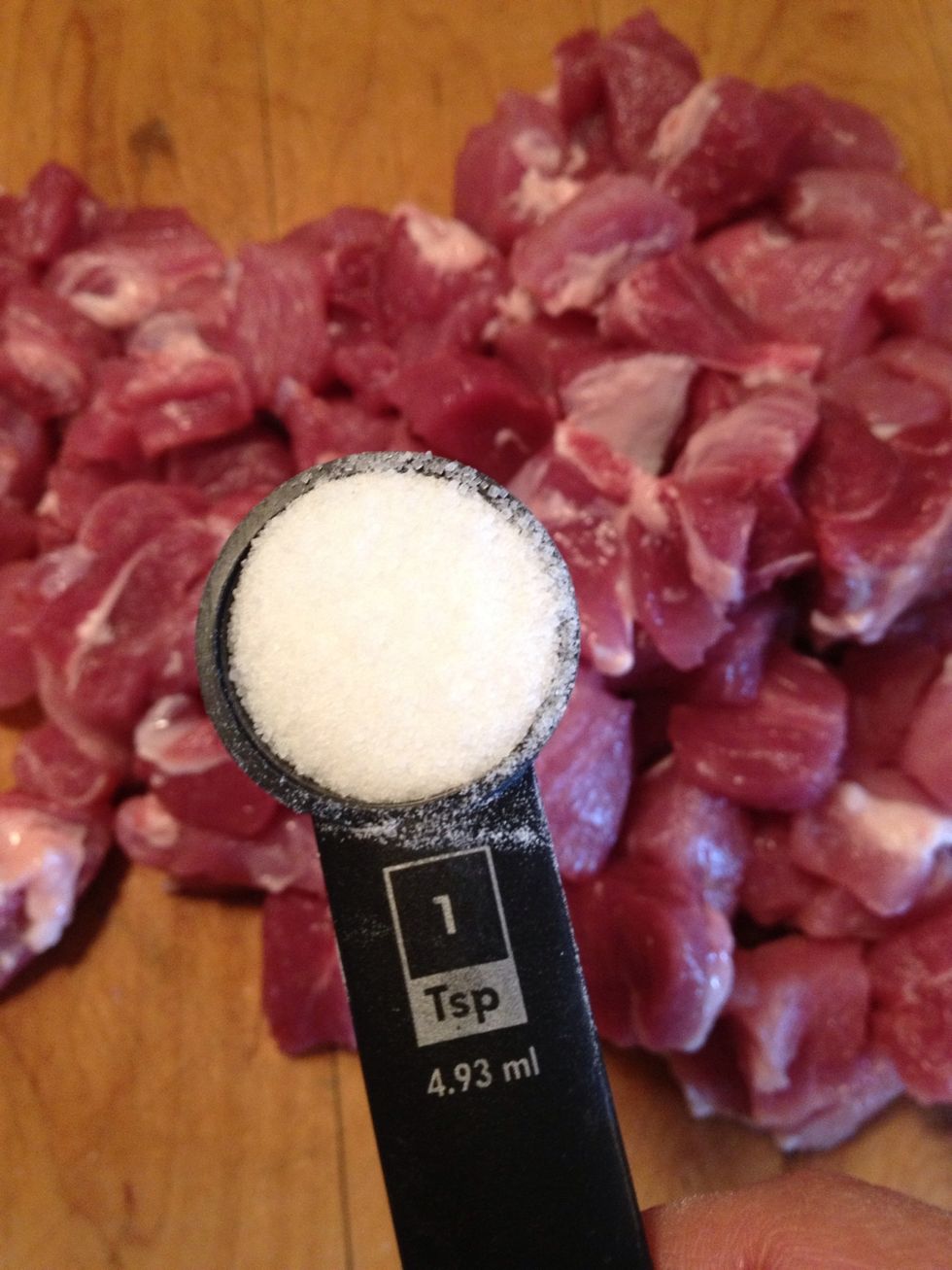 Sprinkle pork with 1 teaspoon salt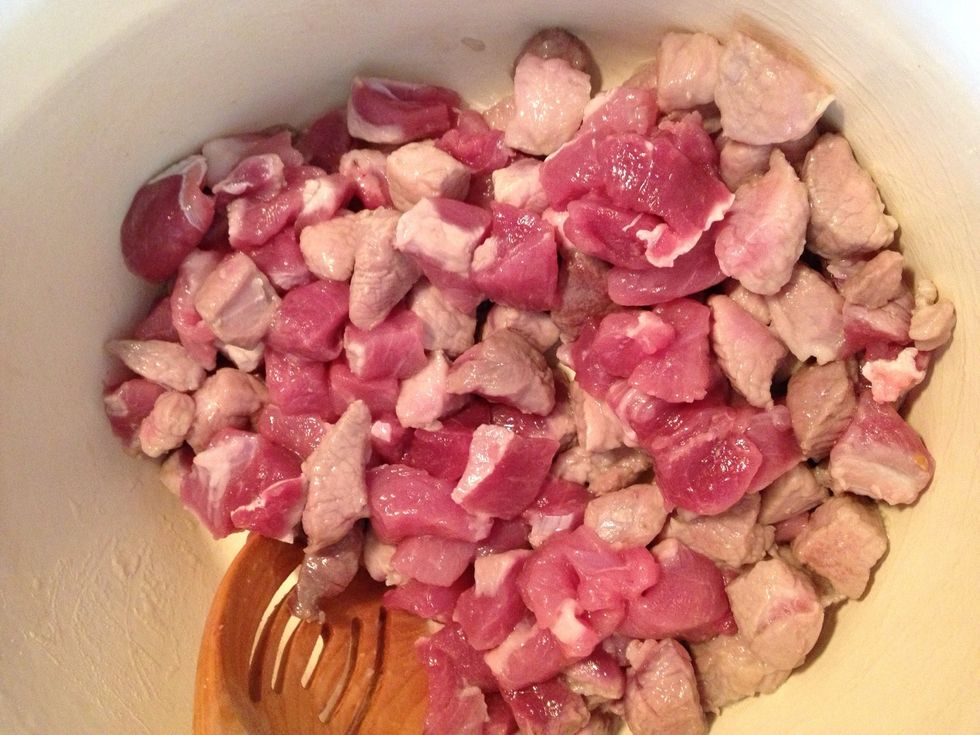 Cook the pork until brown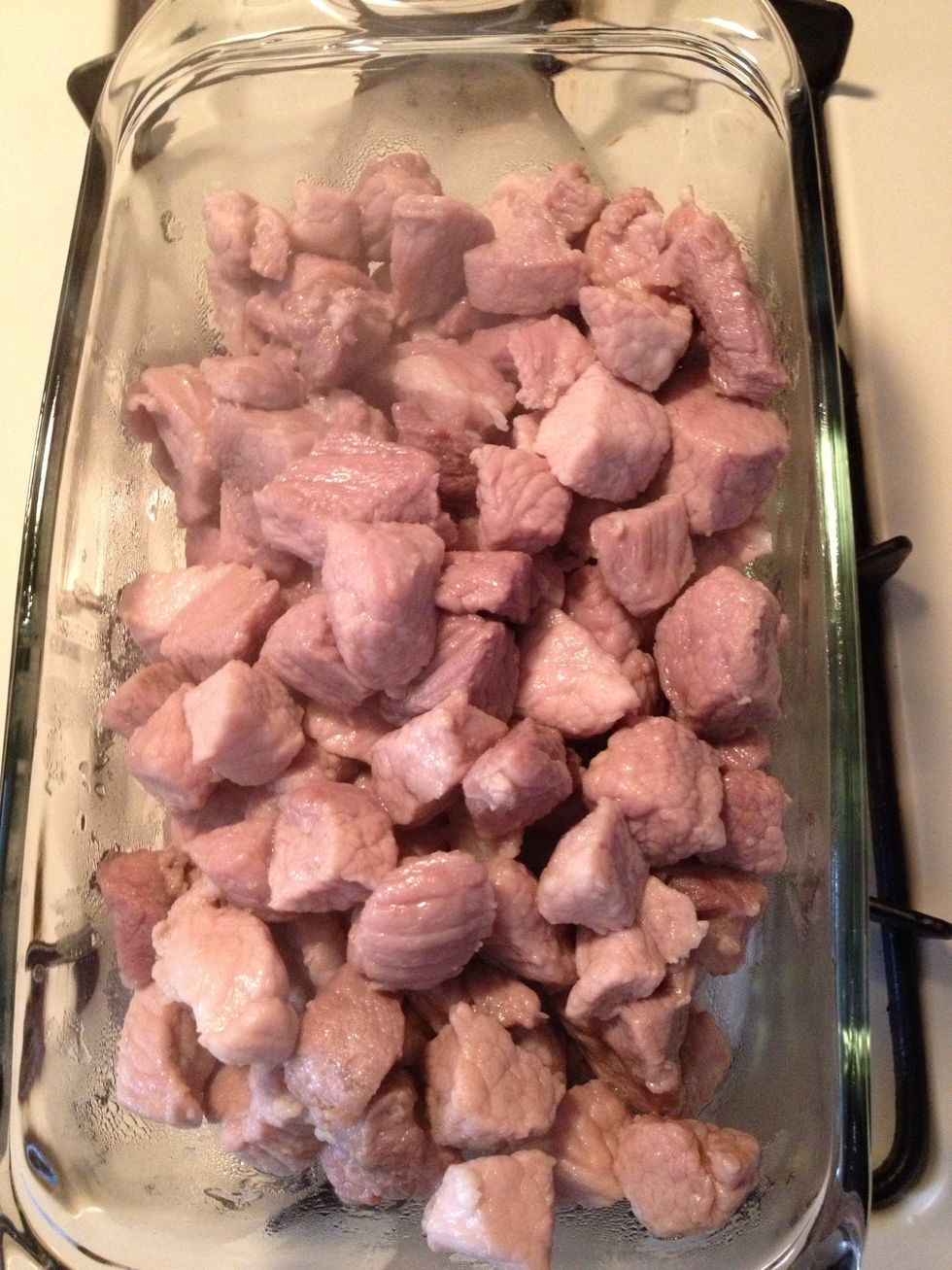 Transfer pork to a dish. Disgard fat from the pot.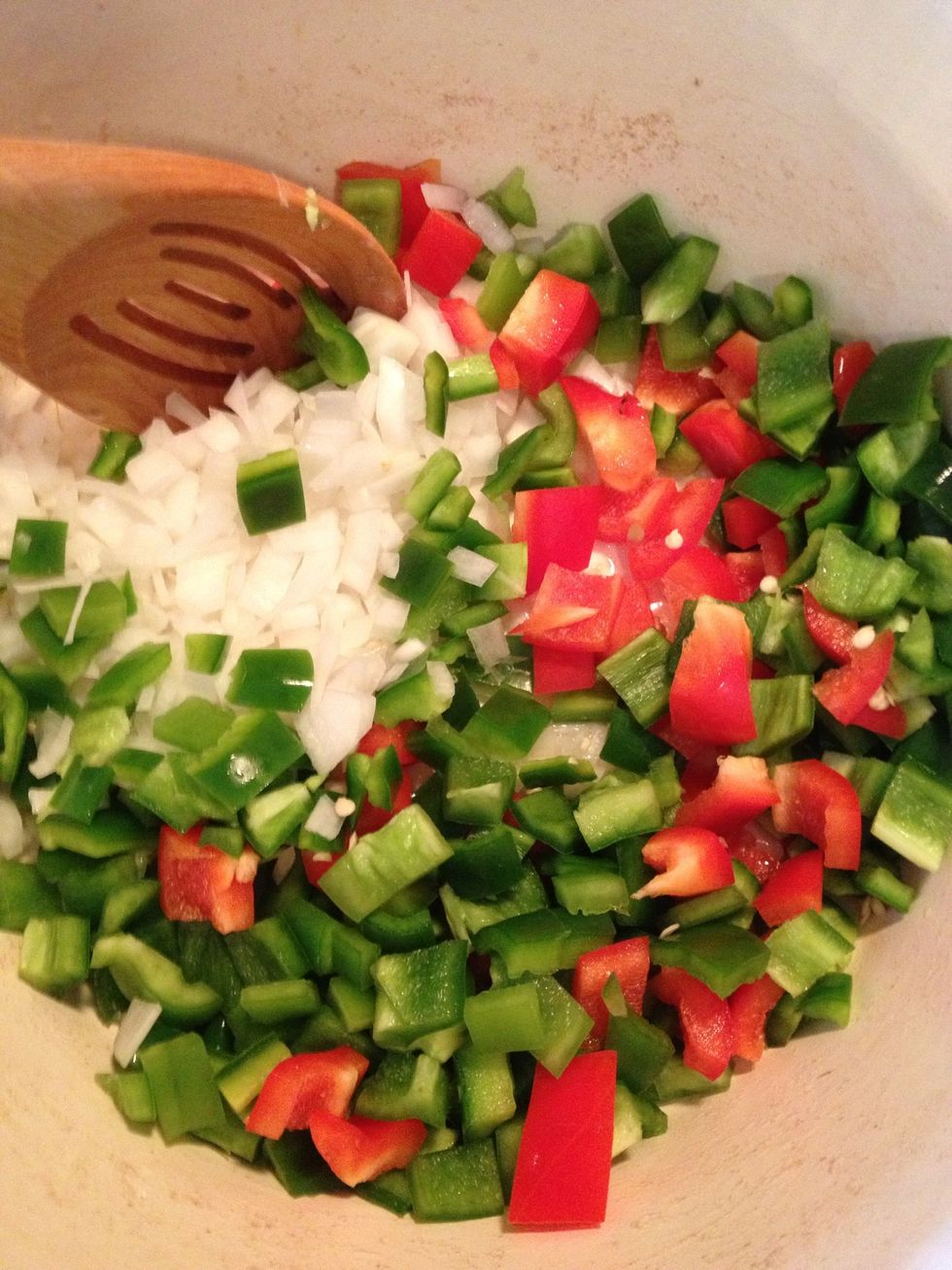 Add onion, green and red bell peppers, chile, minced garlic
Add pork to pot. Stir occasionally, until softened, about 7 minutes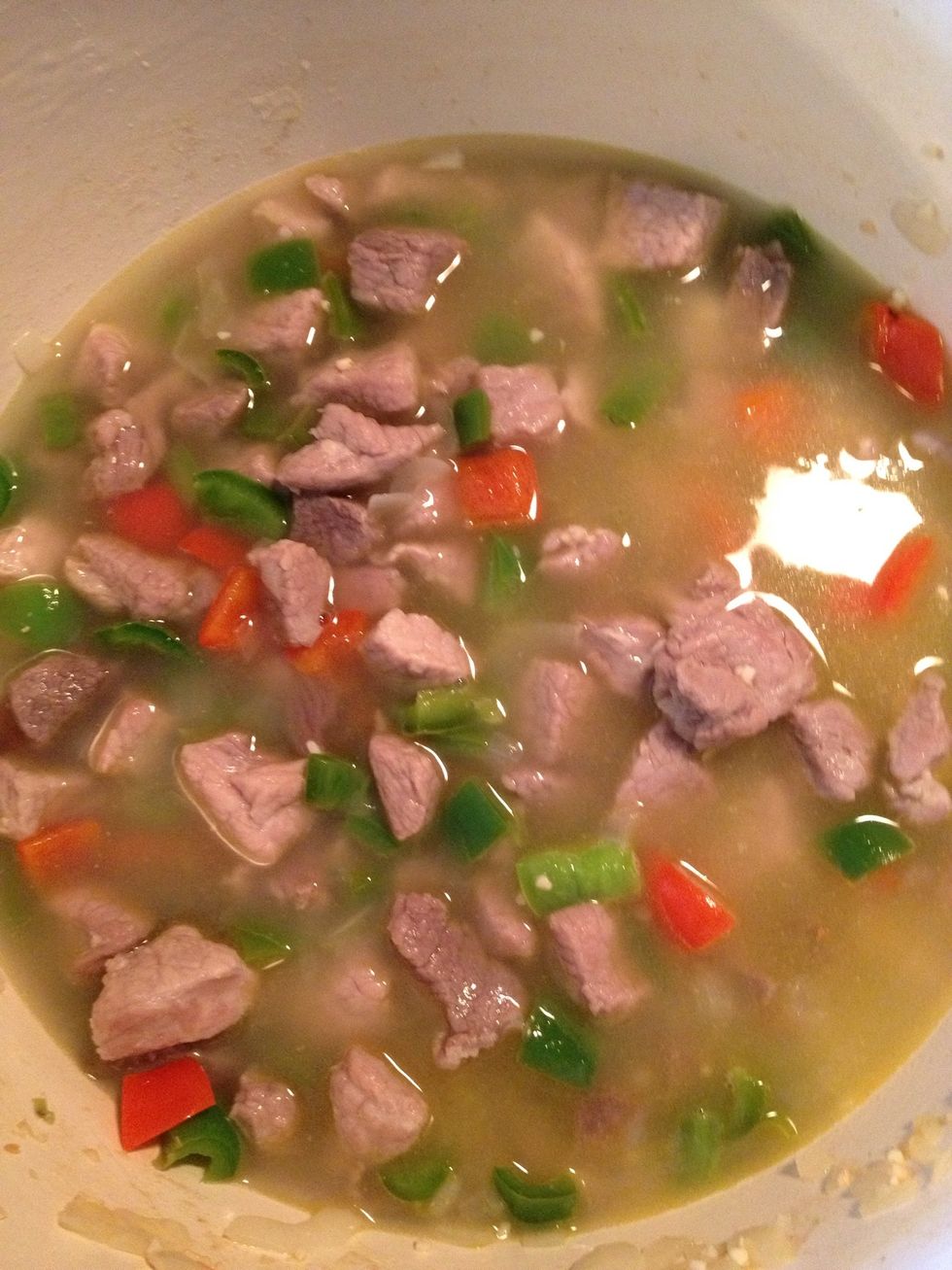 Add chicken broth; cover and bring to a boil. Stir the stew and reduce heat to medium low; simmer, covered, until the pork is tender about 30 minutes.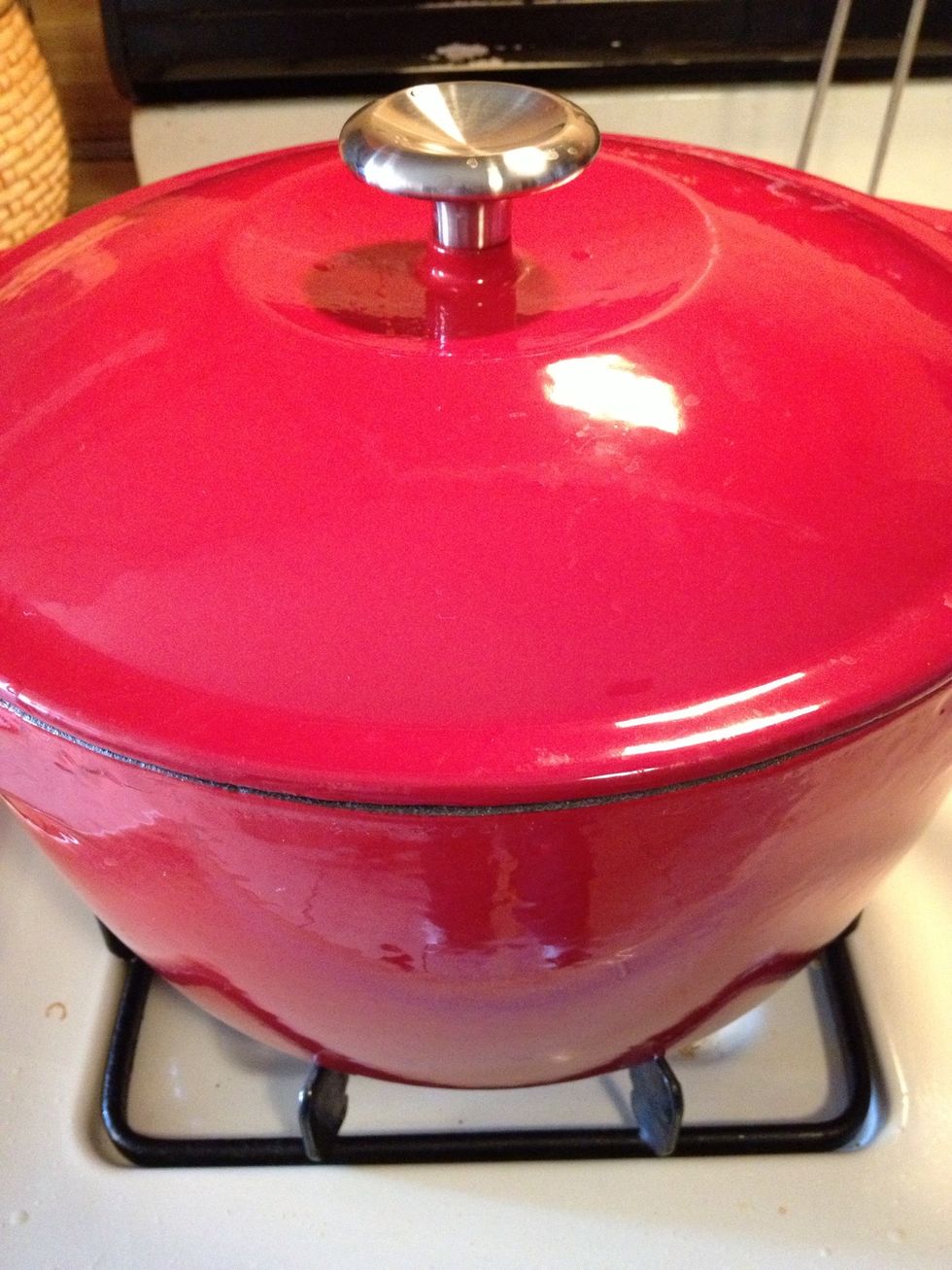 Simmer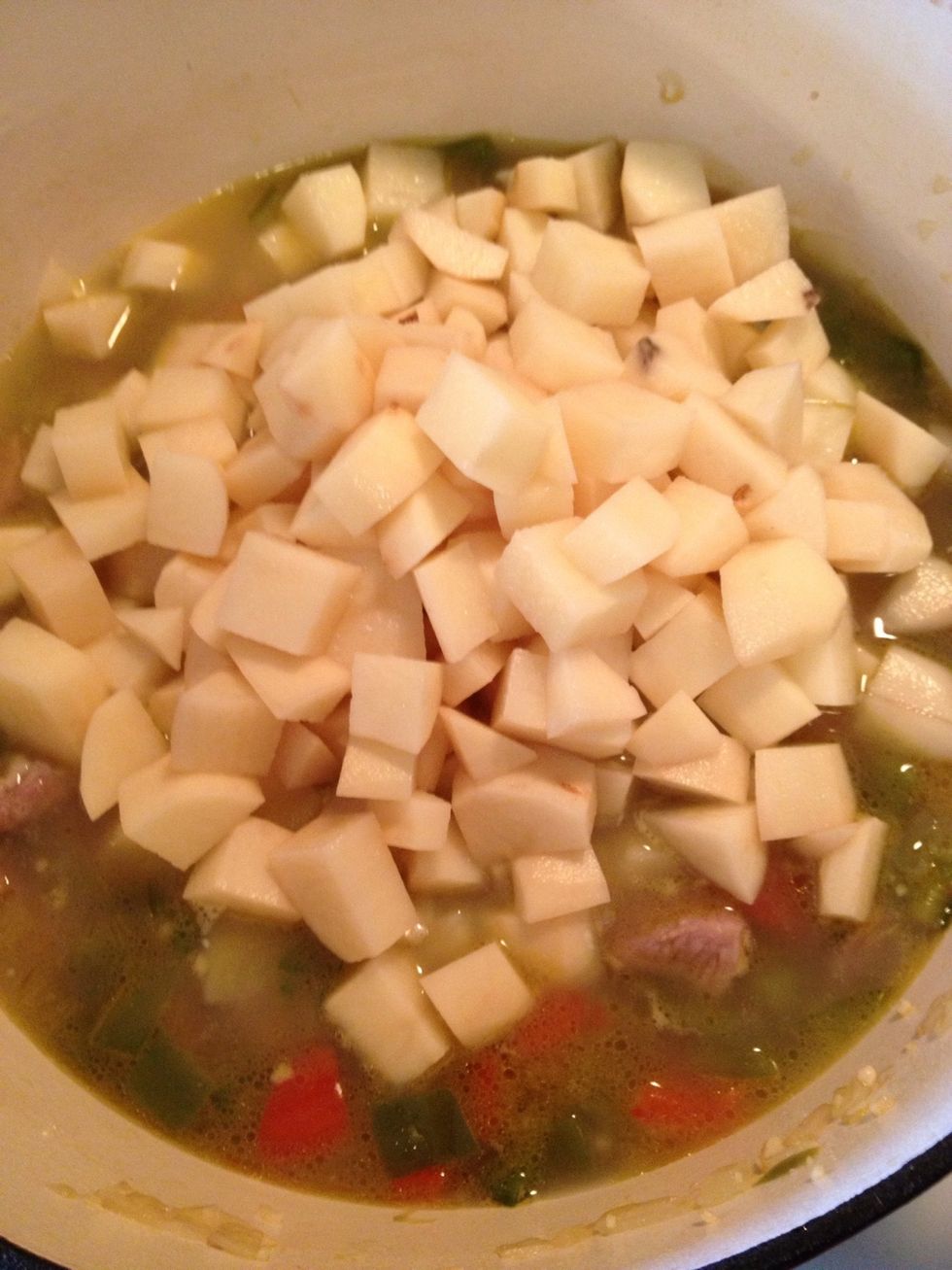 Add diced potatoes and hominy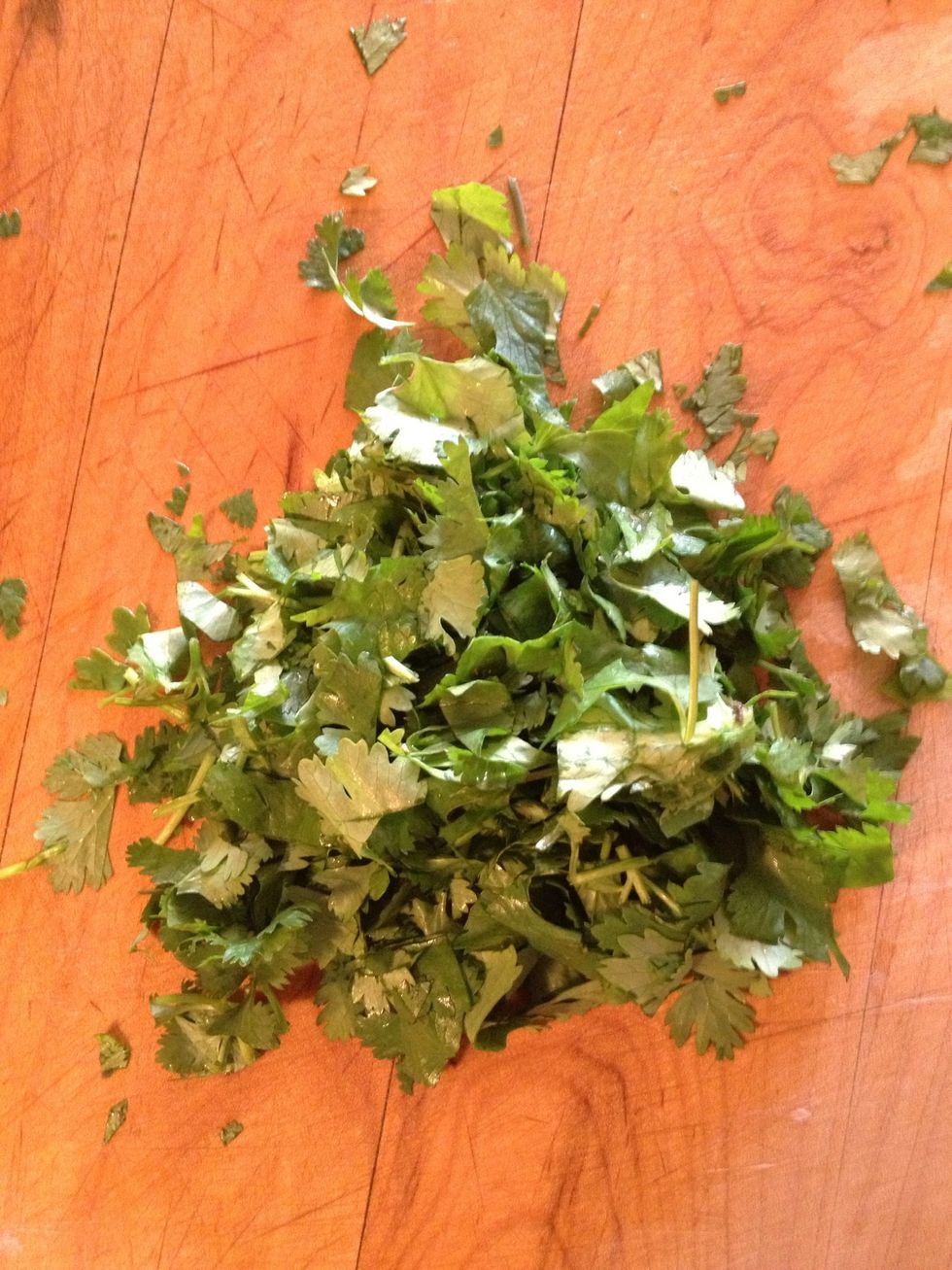 Add half cilantro and I teaspoon salt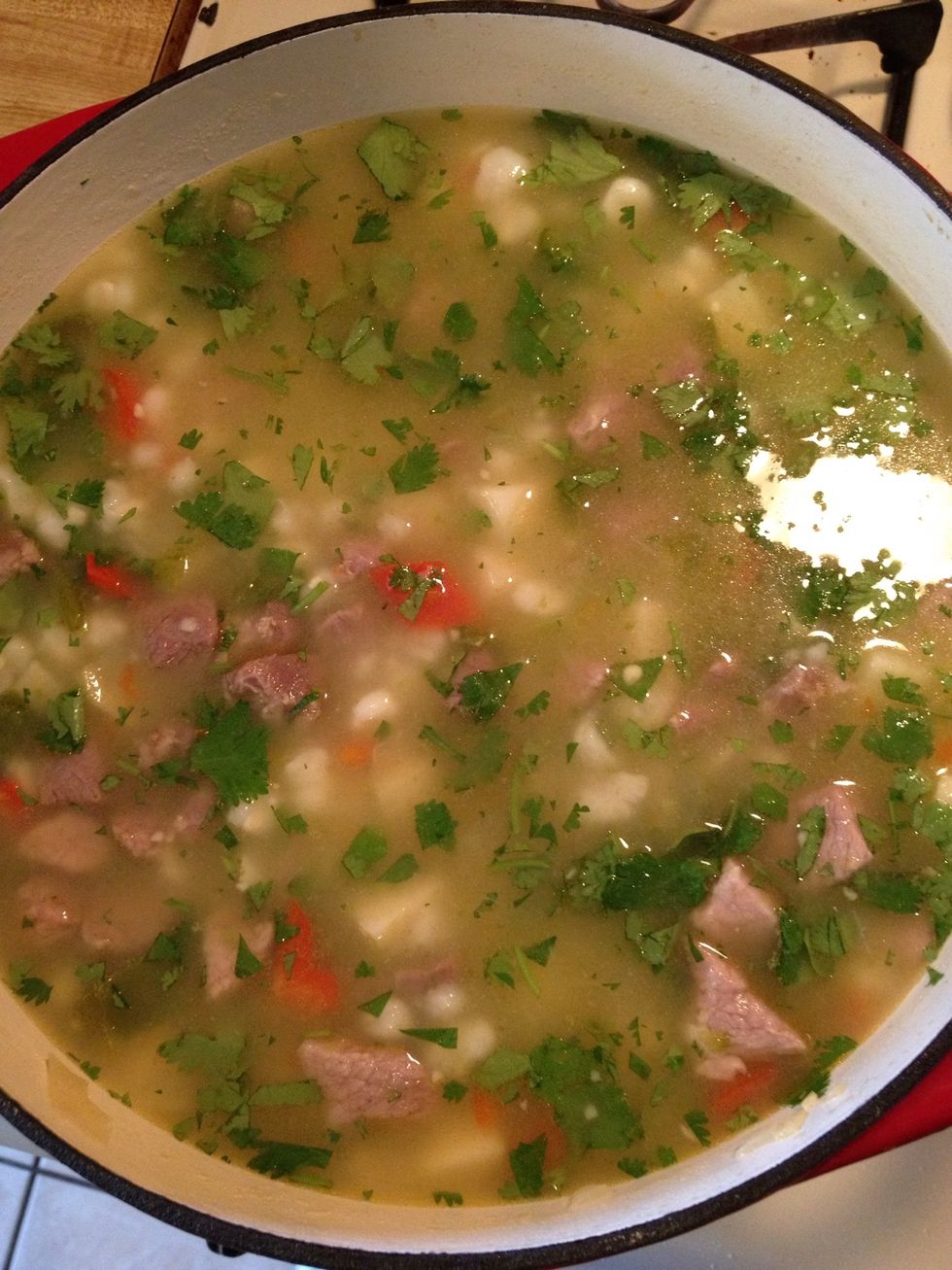 Add water to cover potatoes Whisk cornstarch with 1/4 cup of water in bowl until smooth. Stir into the stew along with the remaining cilantro, continue cooking, until the liquid thickens, about 5min
Eat and enjoy with tortillas or crackers.
2 tablespoon Vegetable oil
3 pounds boneless pork shoulder, diced
1 large white onion, diced
1-1/2 cups diced Hatch or Anaheim chile peppers
1 Small green bell pepper, diced
1 small red bell pepper, diced
4 cloves garlic, minced
4 cups low-sodium chicken broth
1 pound potatoes, peeled and diced
2 15-oz cans white hominy, drained and rinsed
1 large bunch cilantro, chopped
2 tablespoon cornstarch
Flour tortillas or crackers