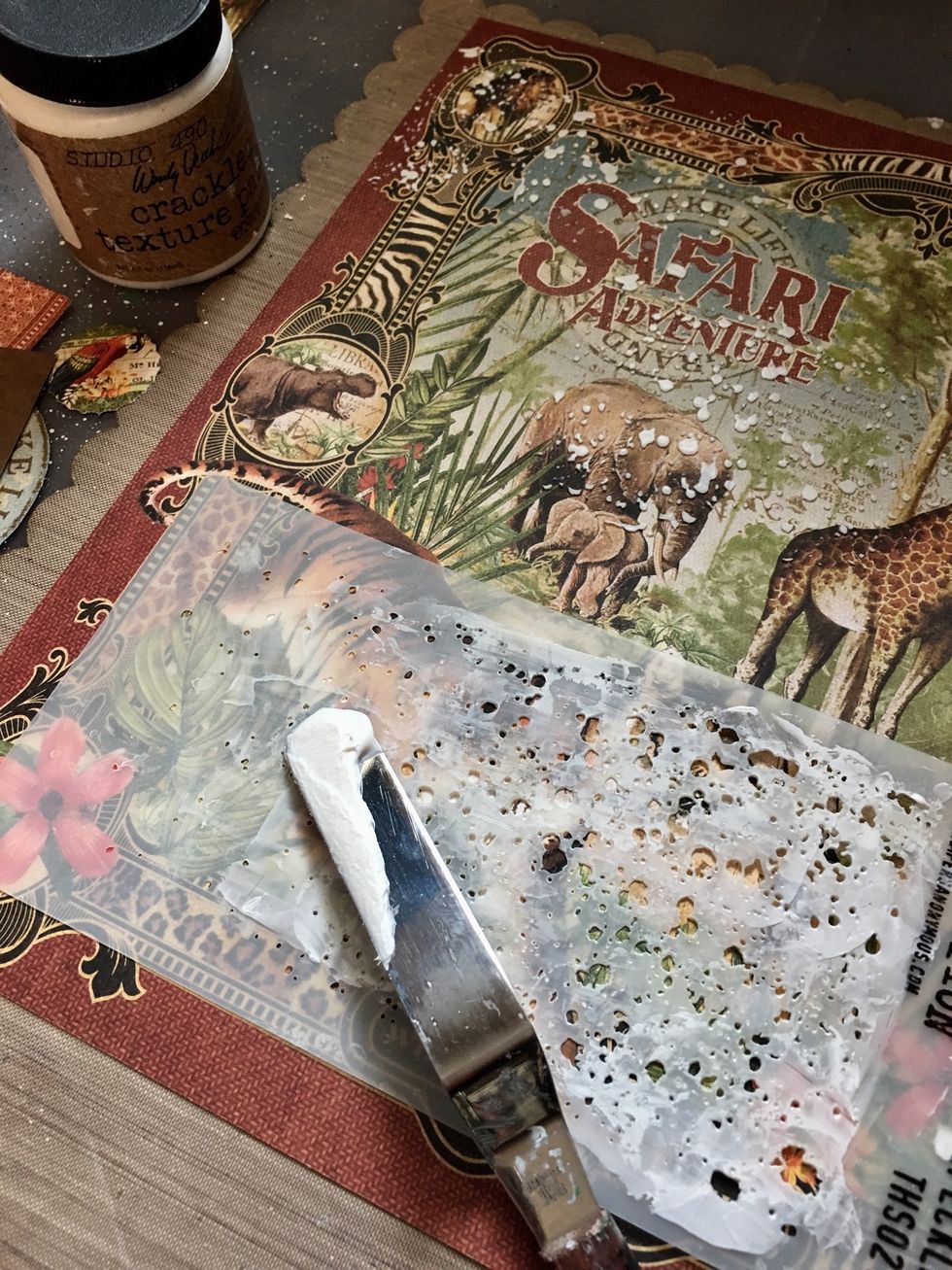 Lay Stencil on pattern paper; apply paste with palette knife. Dry.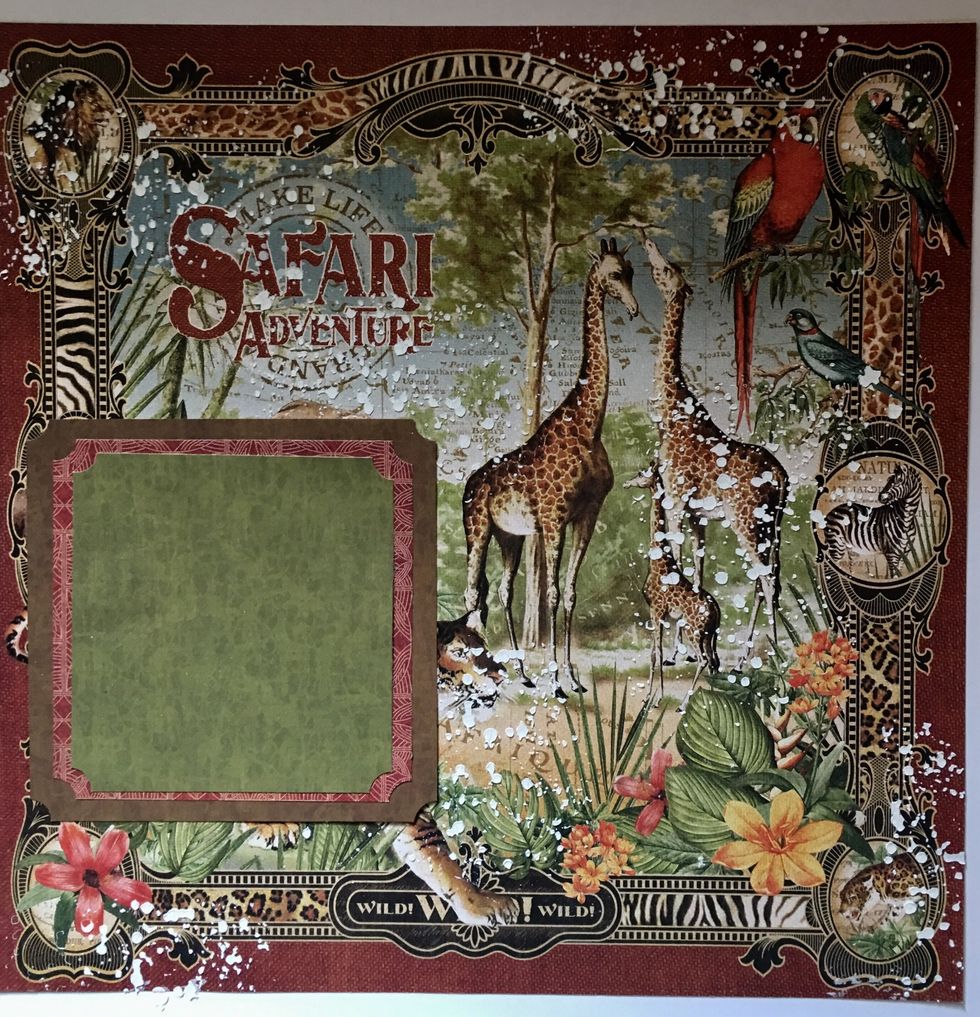 Stub punch three colors of pattern paper; adhere tighter. Adhere to layout.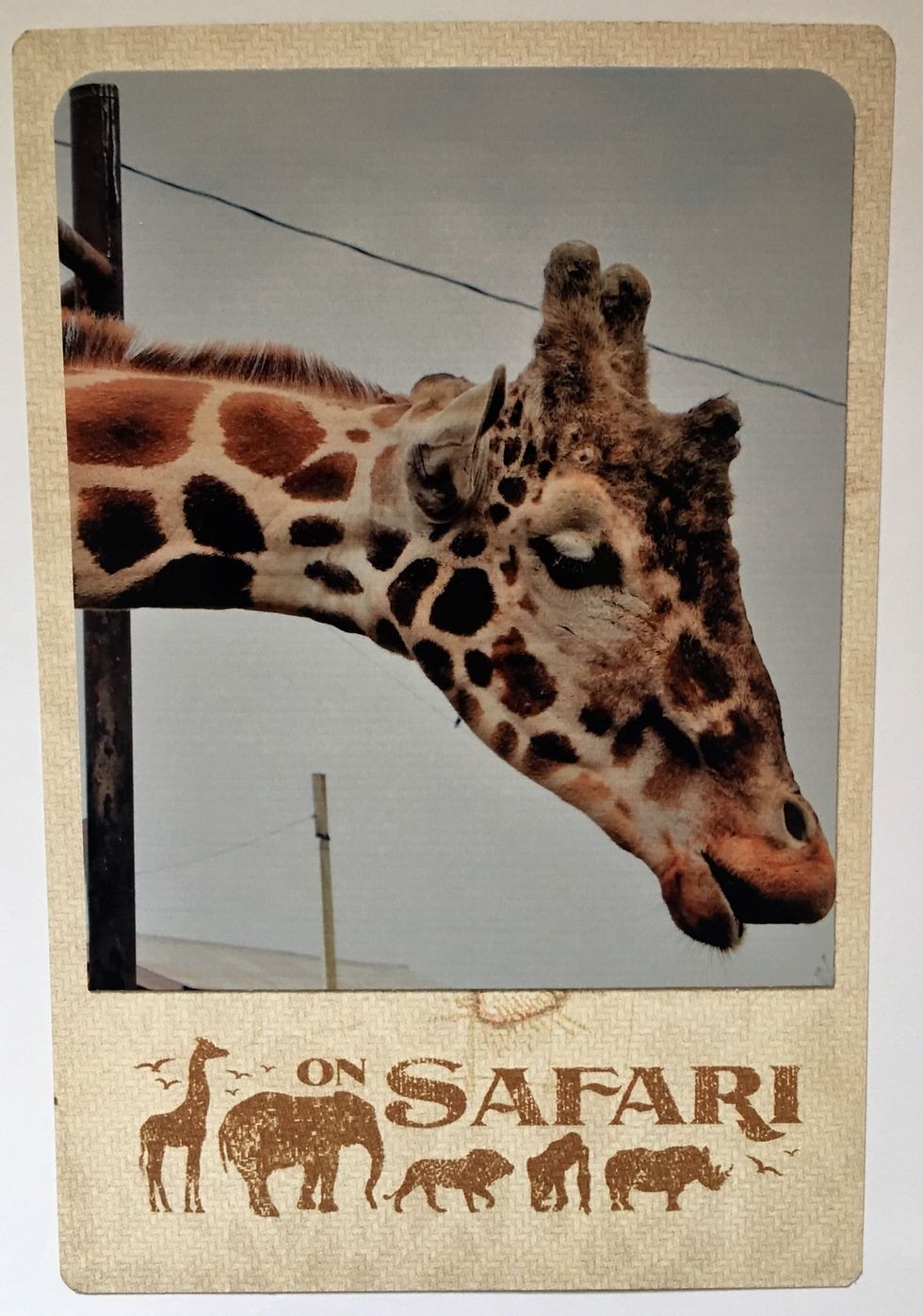 Adhere photo to journal ephemera piece.
Add to mats with pop dots on 3 sides to form pocket.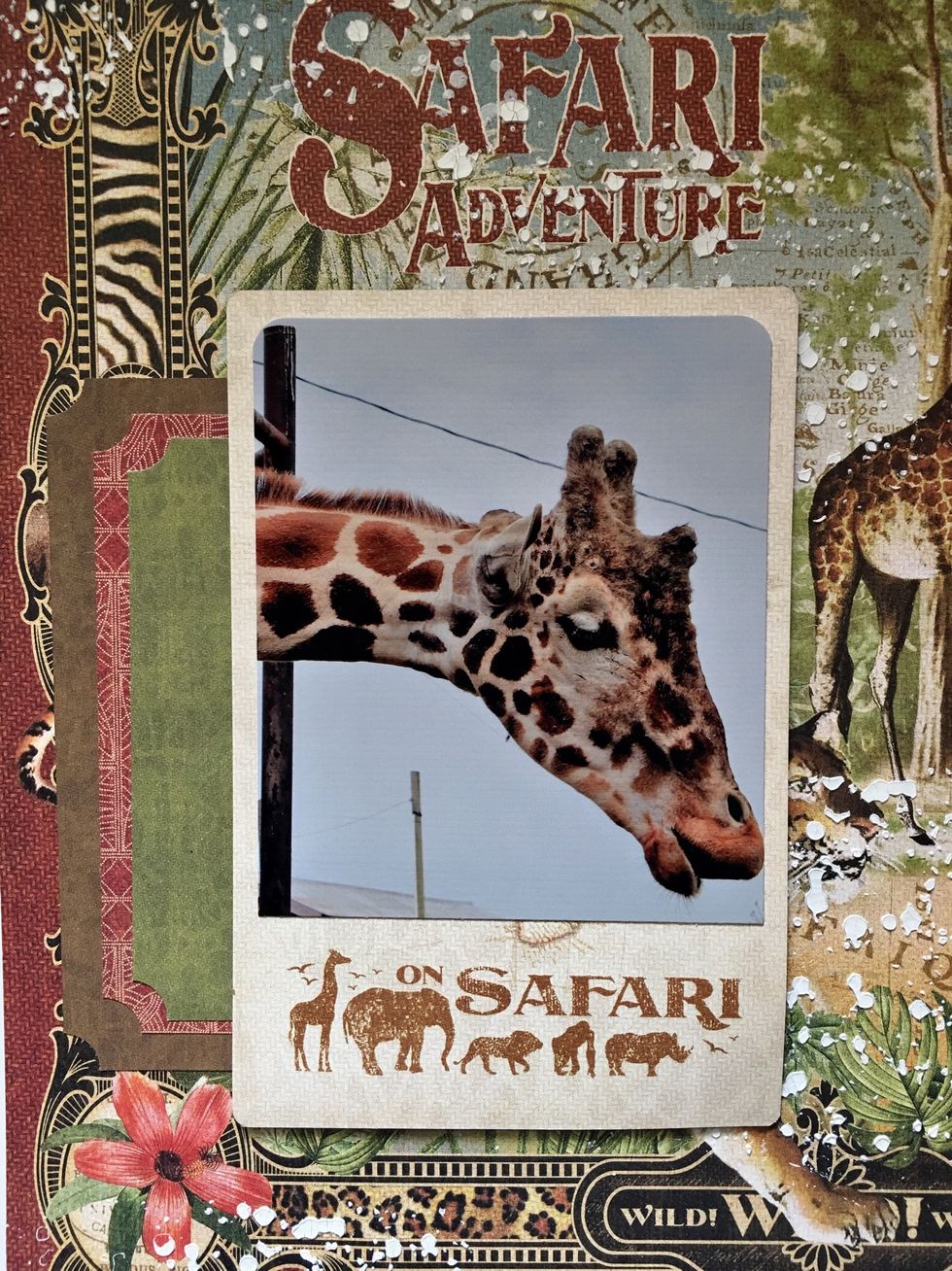 place on prepared layout to form hidden pocket.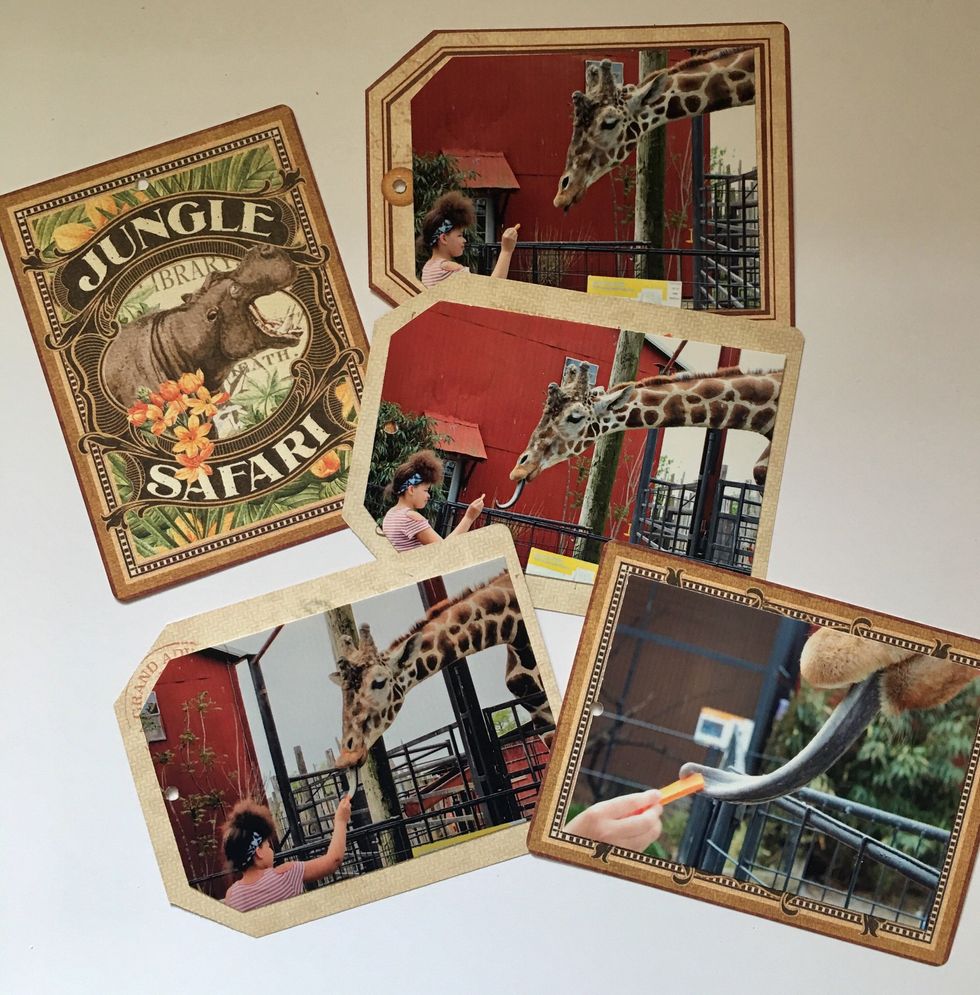 Decorate small tags with photos.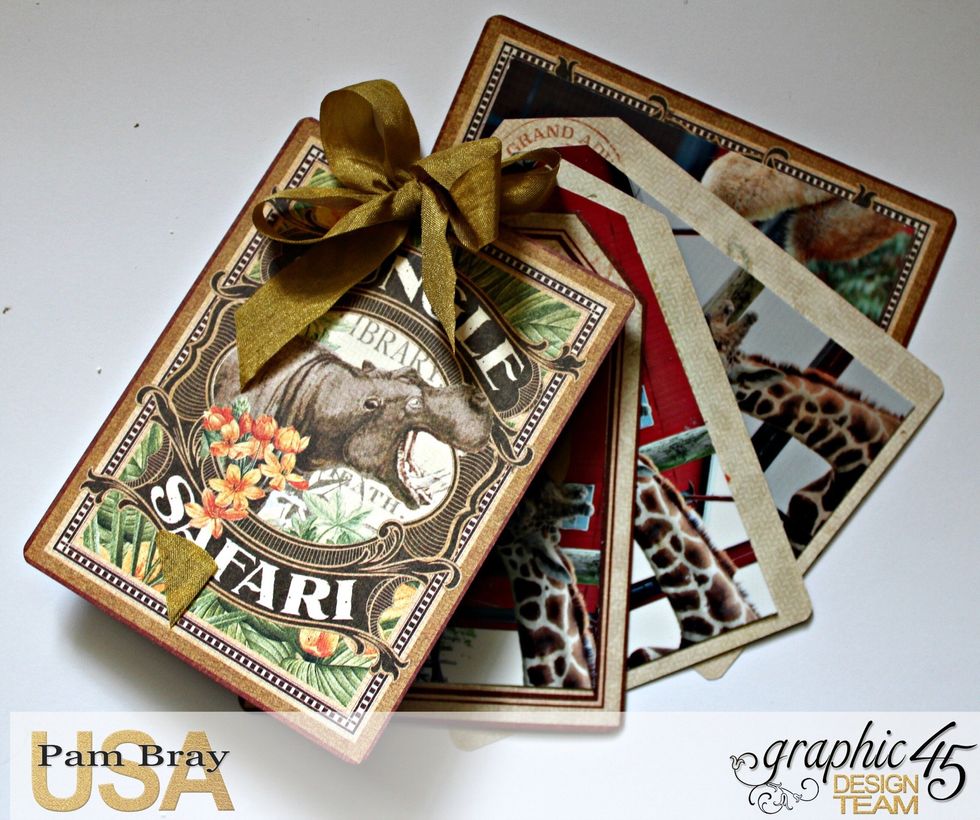 Pin tags together with safety pin.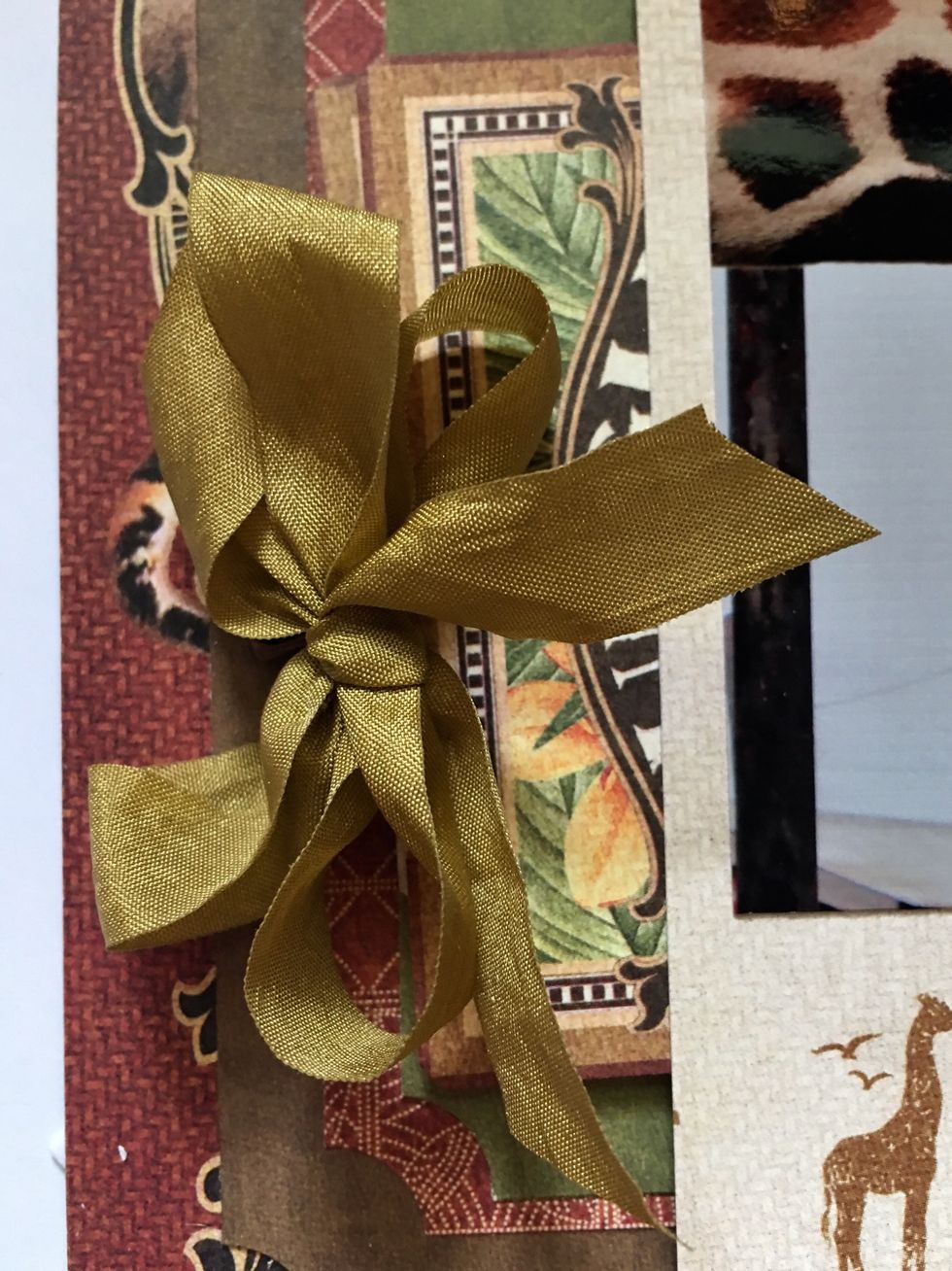 Tie bow to safety pin.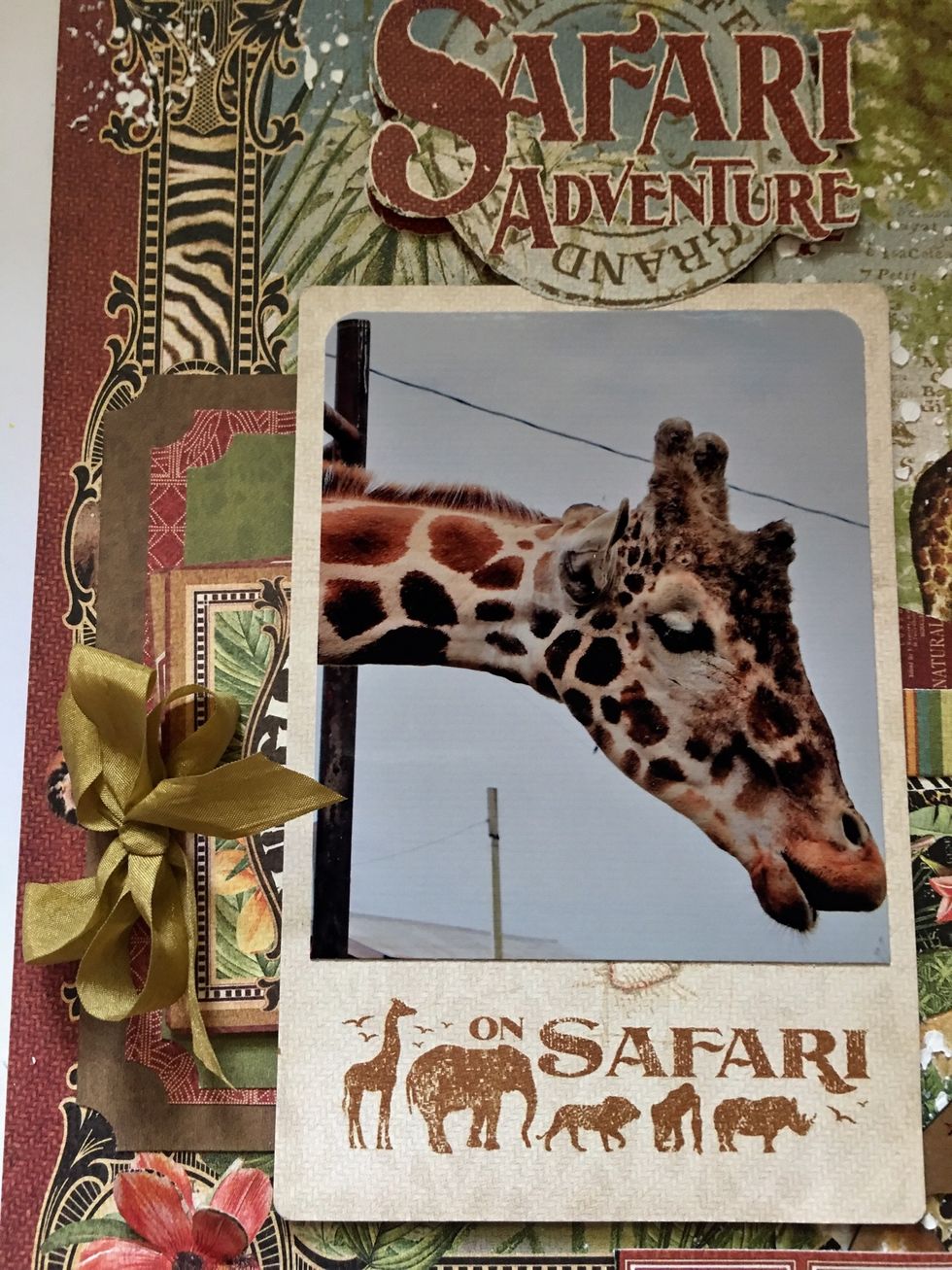 Slide behind the hidden photo frame you created.
Add small flag tags under photo frame.
Adhere flourishes to top of layout.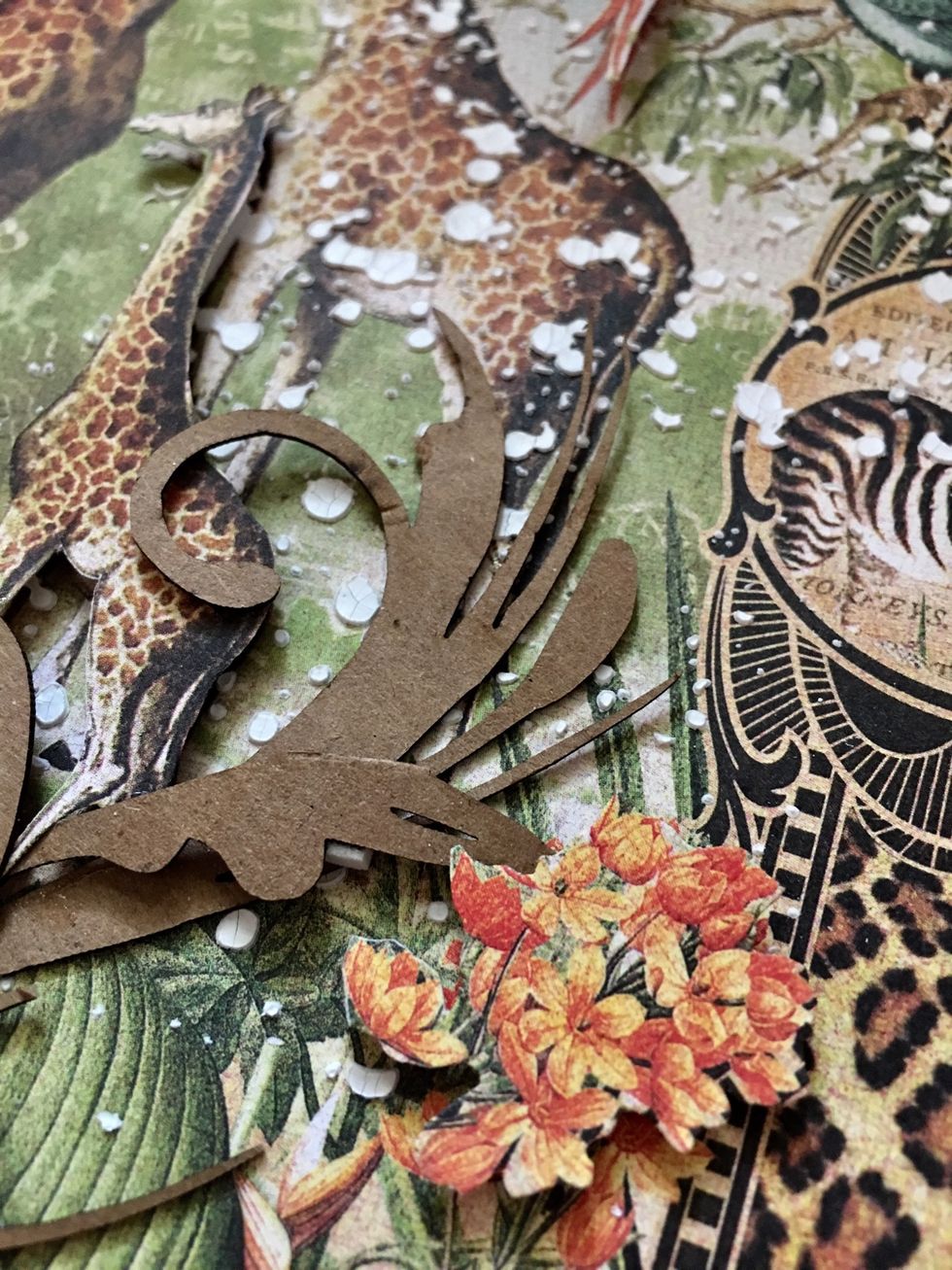 Fussy cut flowers; add to layout with pop dots.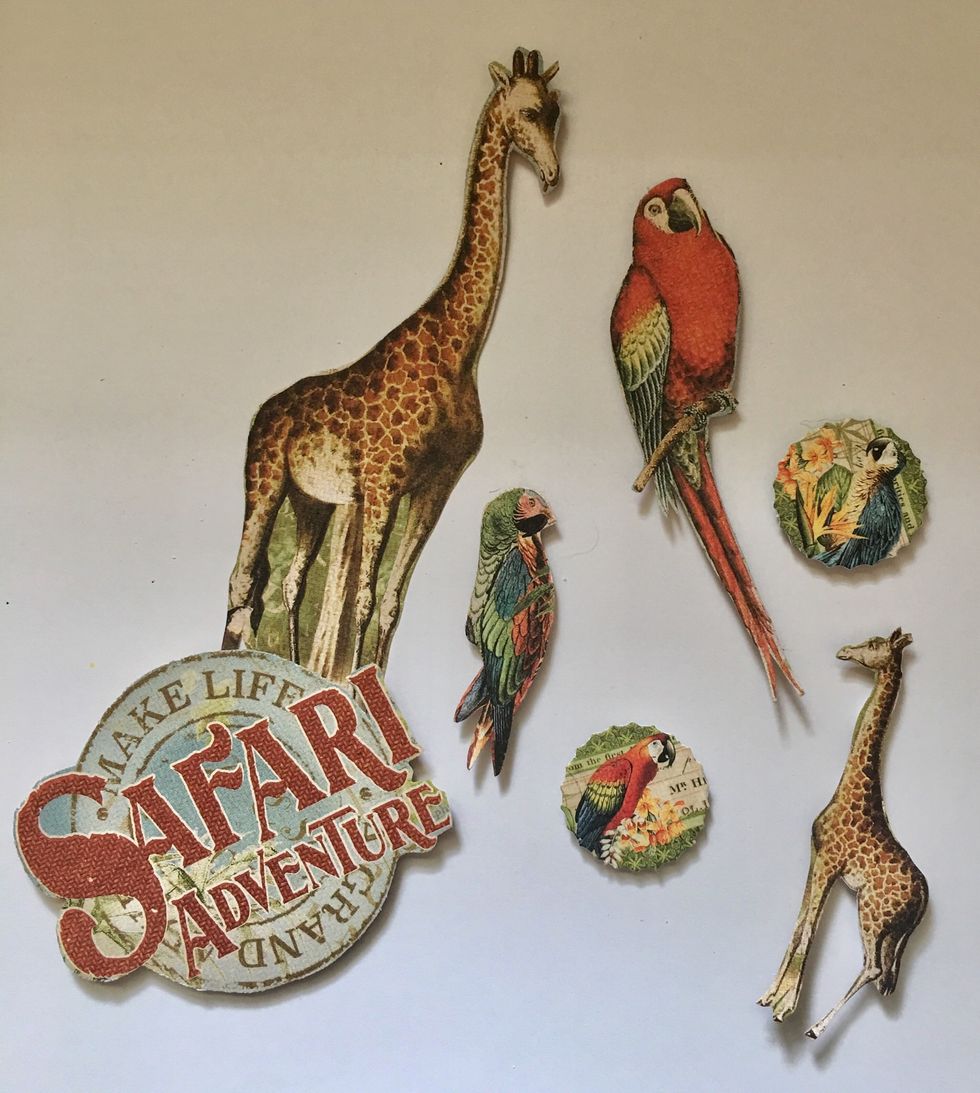 Fussy cut images from pattern paper.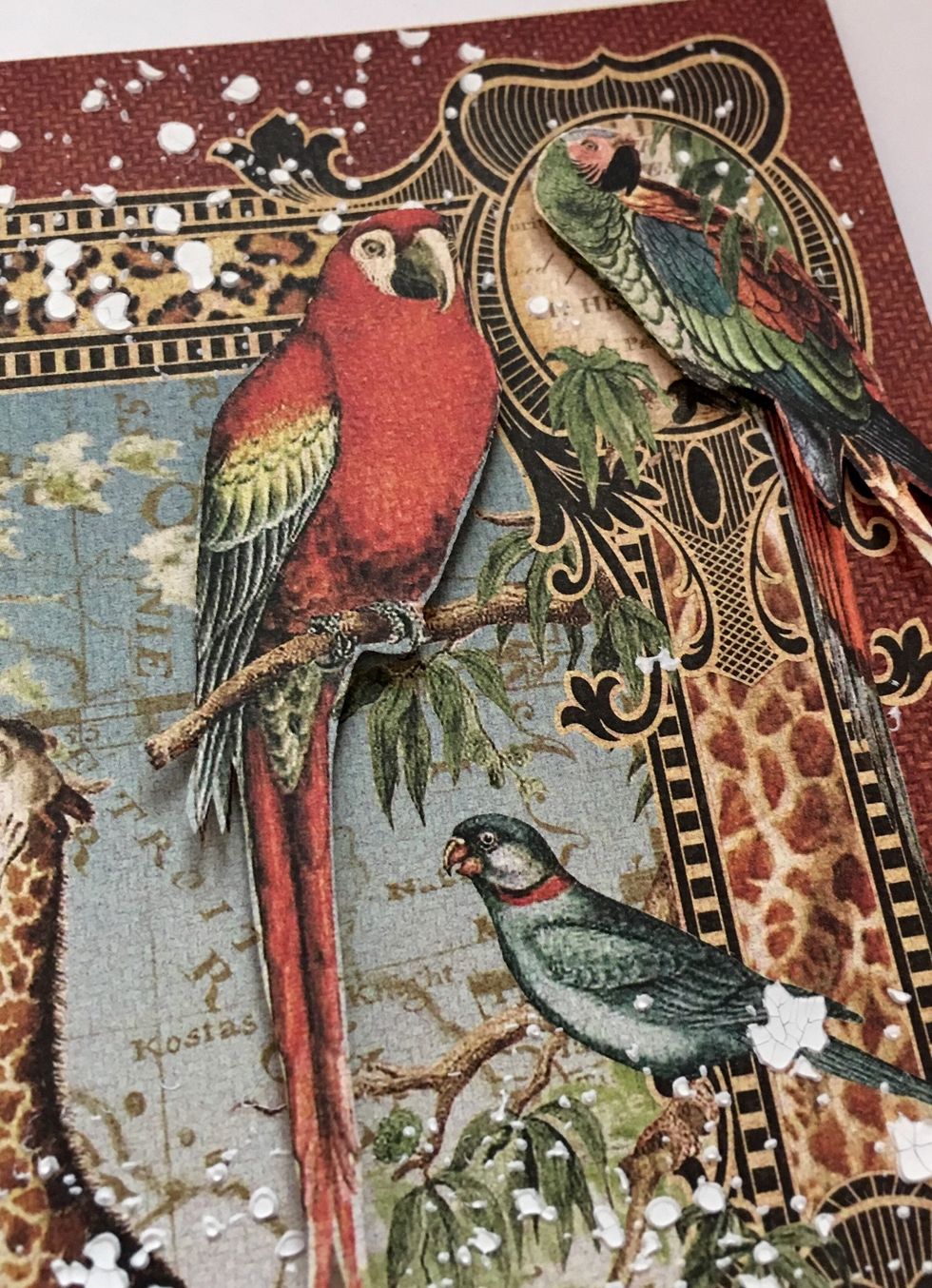 Add fussy cut pieces to top of layout with pop dots.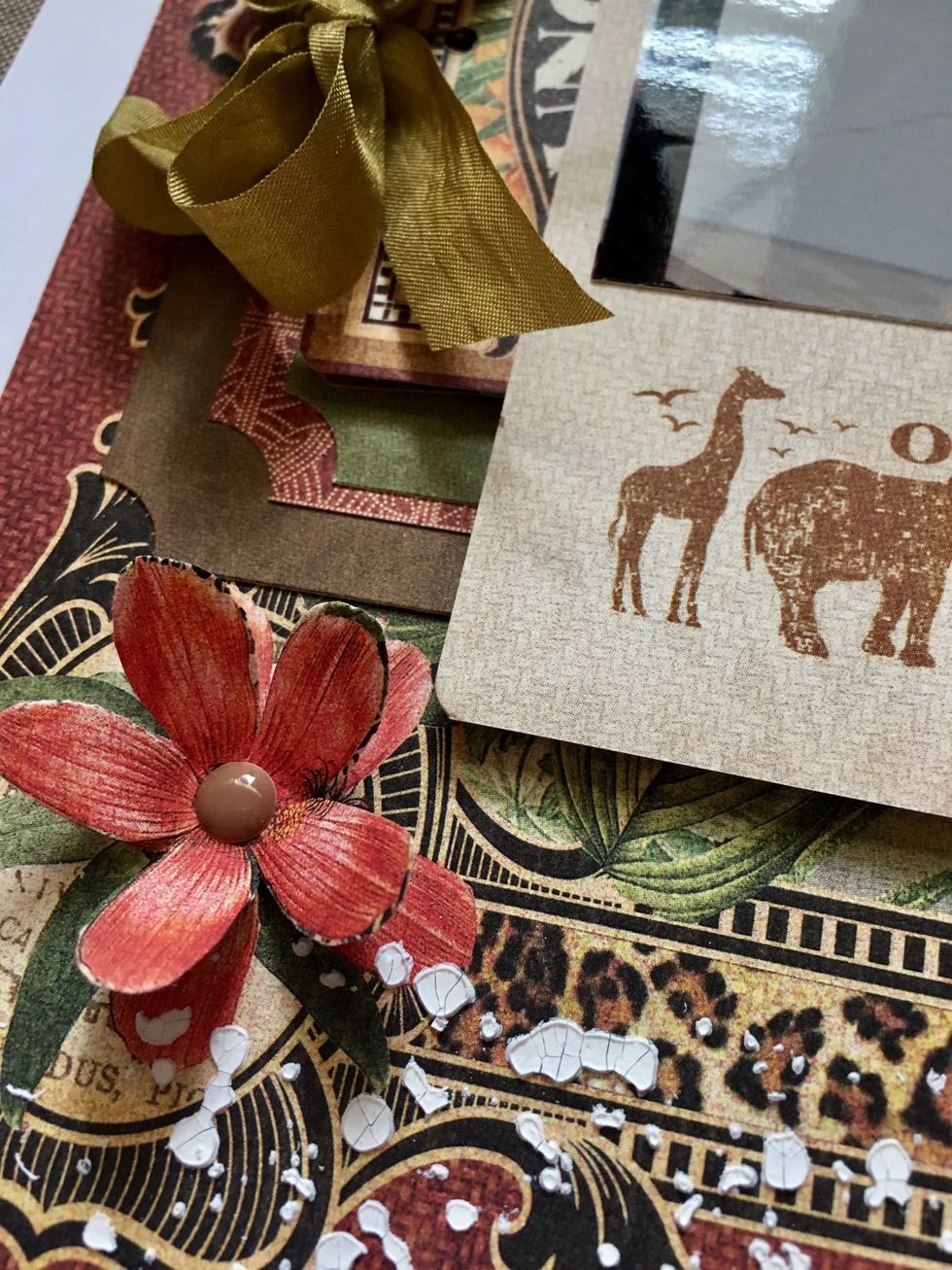 Fussy cut flowers; make sure to cut them deep enough so the petals come up when bent. Adhere together at the centers.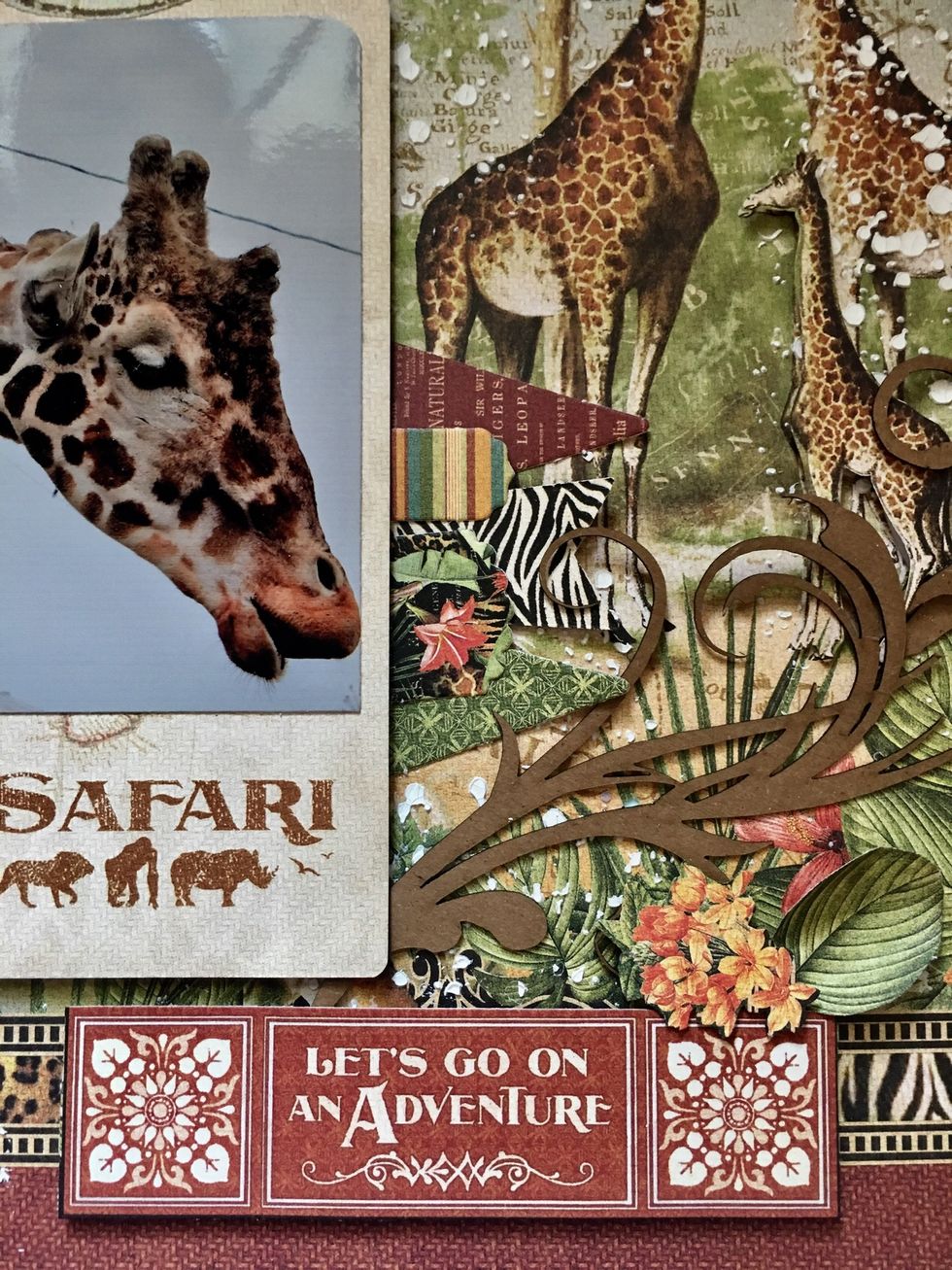 Add "Let's Go On An Adventure" border piece to bottom of layout with pop dots.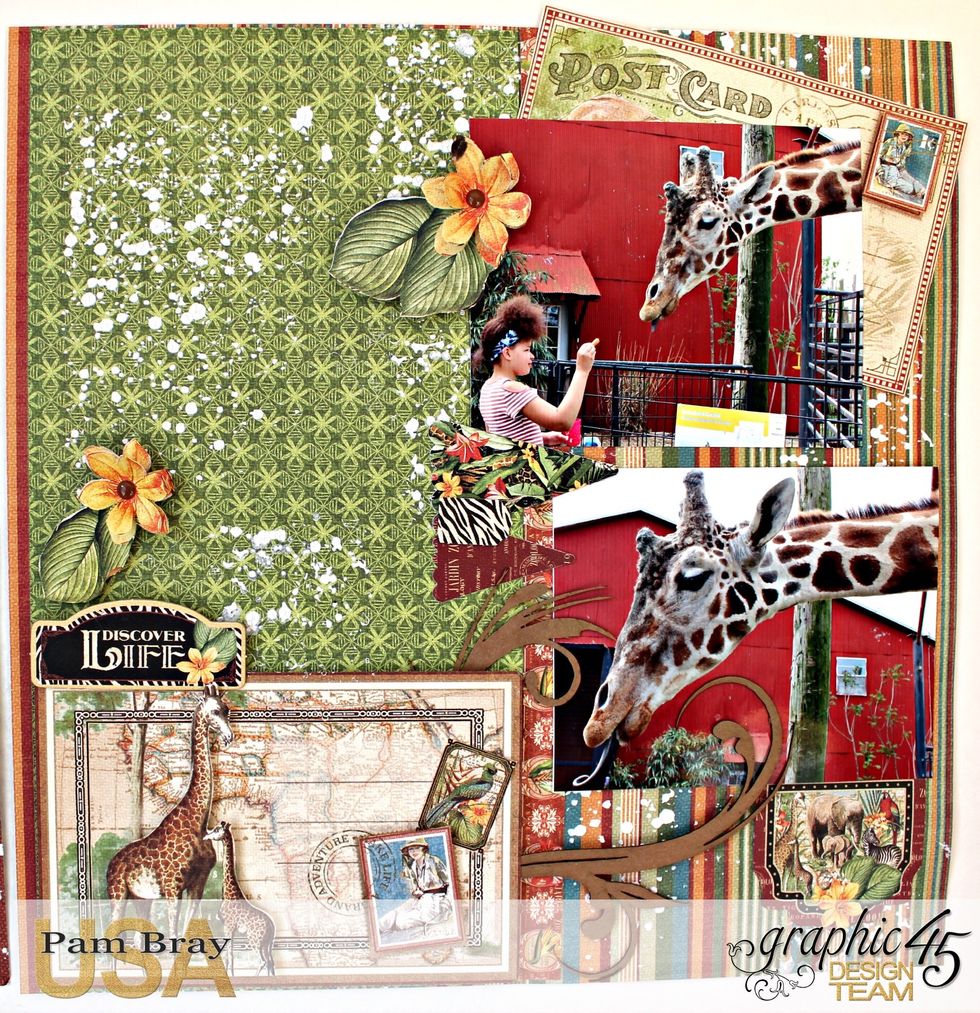 Create an accompanying layout using the techniques from the first layout. Include an Epherema Journal Pocket using the same technique.
1.0 Graphic 45 Safair Adventure 12 x 12 Collection
1.0 Grahic 45 12 x 12 Pattern & Solids Pattern Pad
1.0 Graphic 45 SafariAdventure Ephemera Journal & Tags
1.0 Stub Punch
1.0 Tim Holtz Speckles Stencil
1.0 Crackle Paste
1.0 Palette Knife
1.0 Pop Dots
1.0 Xyron Mega Runner
1.0 Brown Enamel Dots
1.0 Gypsy Soul Lasercuts Filigrees
1.0 Small Metal Safety Pin
1.0 May Arts Olive Ribbon