Graphic 45 "Communique My Secret Office"
15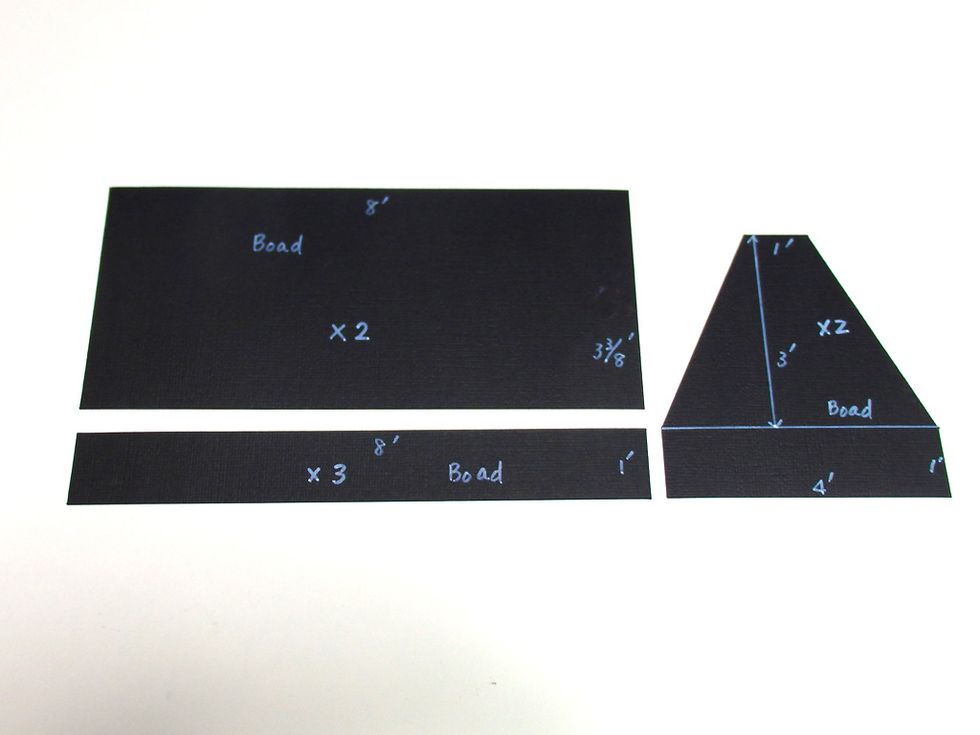 This is for a ROOF part Cut chip board this size I used 2mm illustration board but it was a little heavy you can use 1.5mm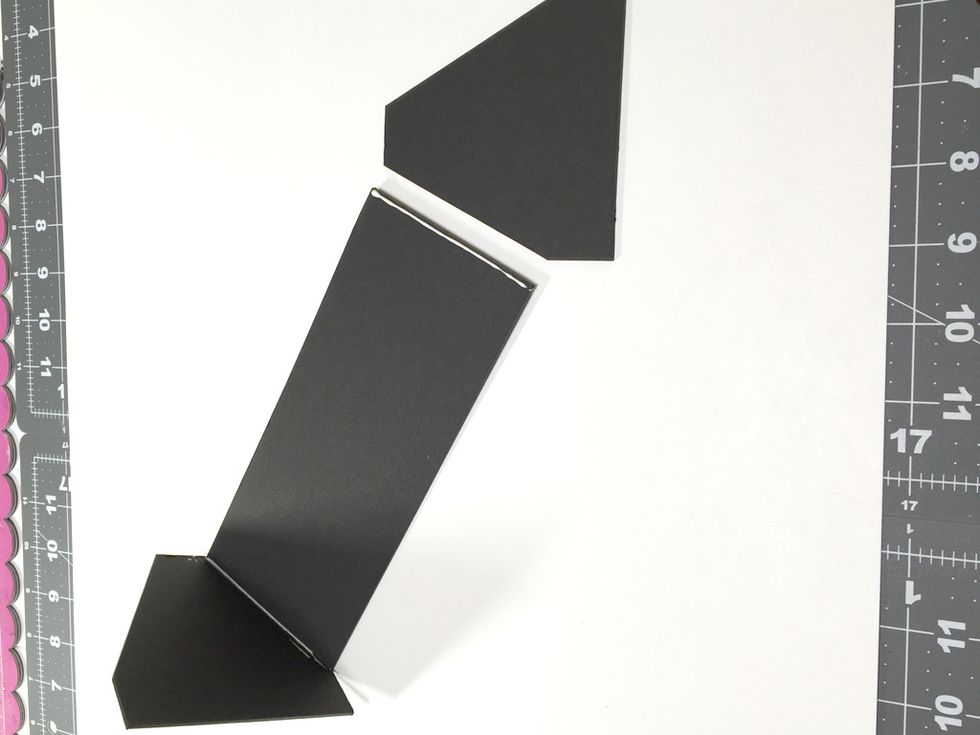 Paste together like this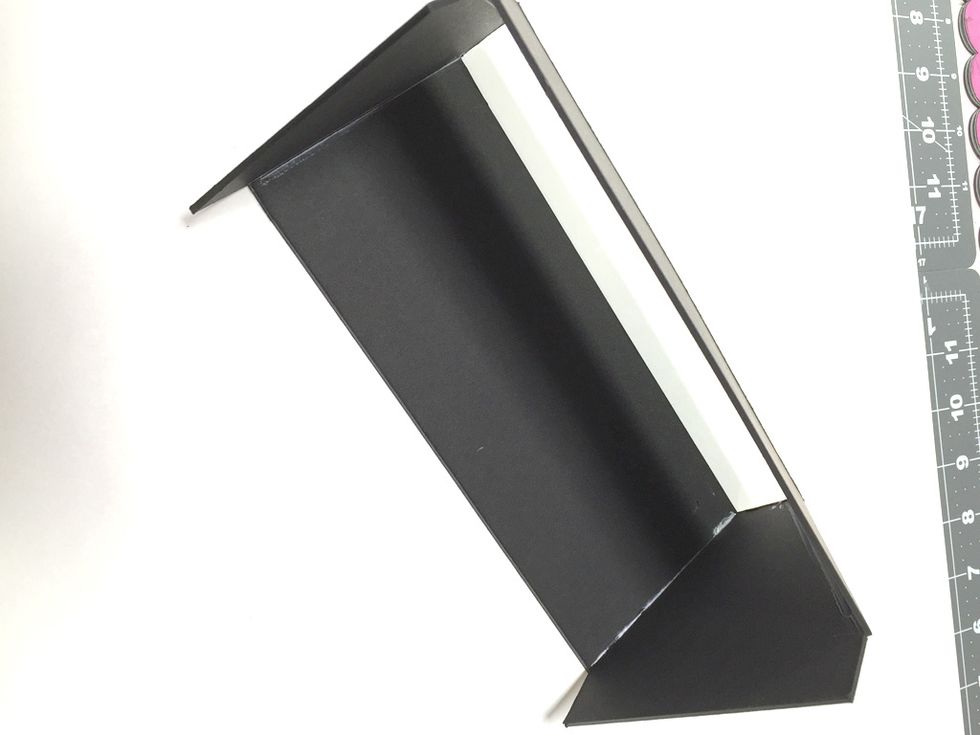 Both side of roof put together
Roof top You had better make 2holes for Knob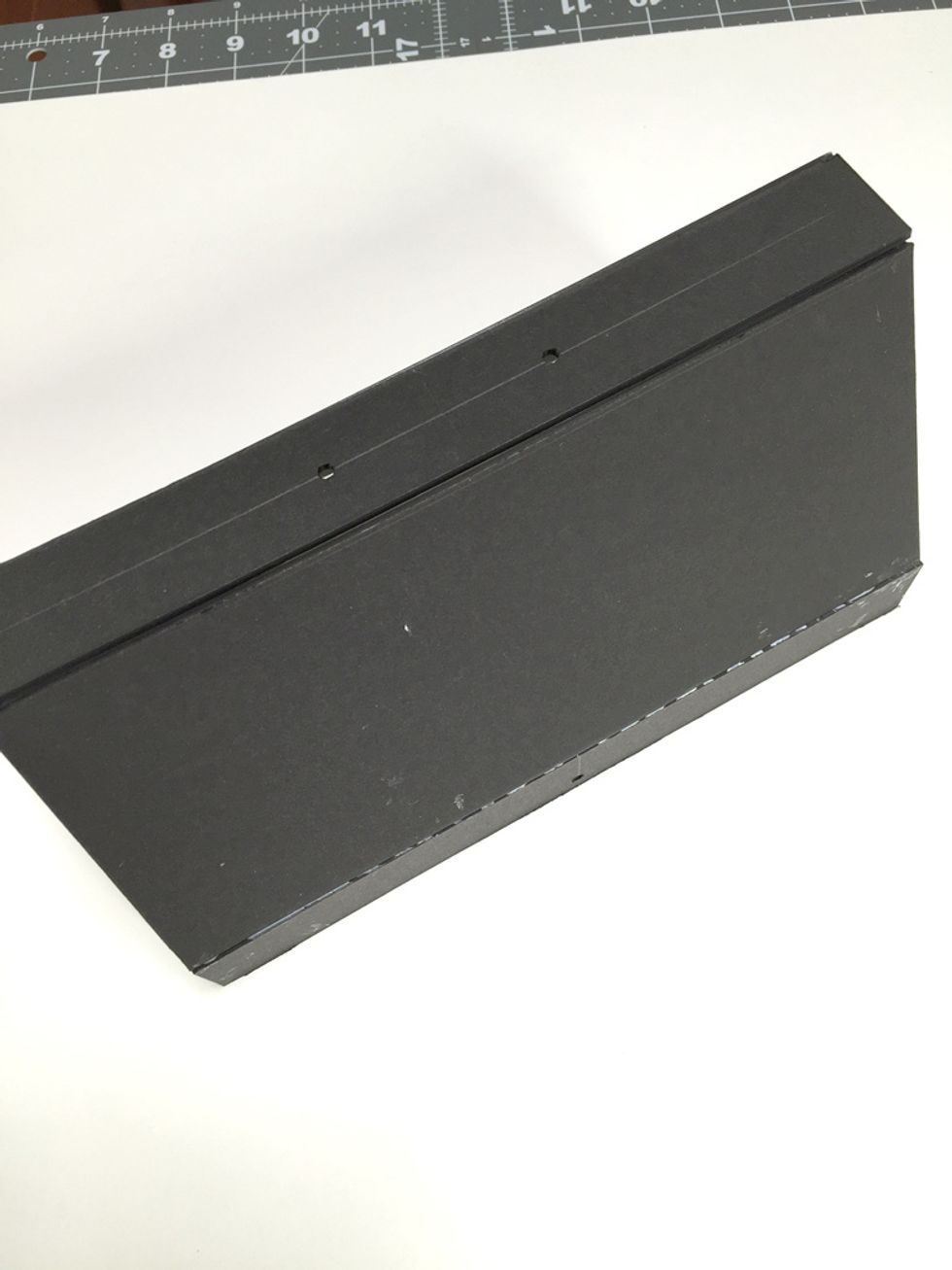 Paste together top part to roof panel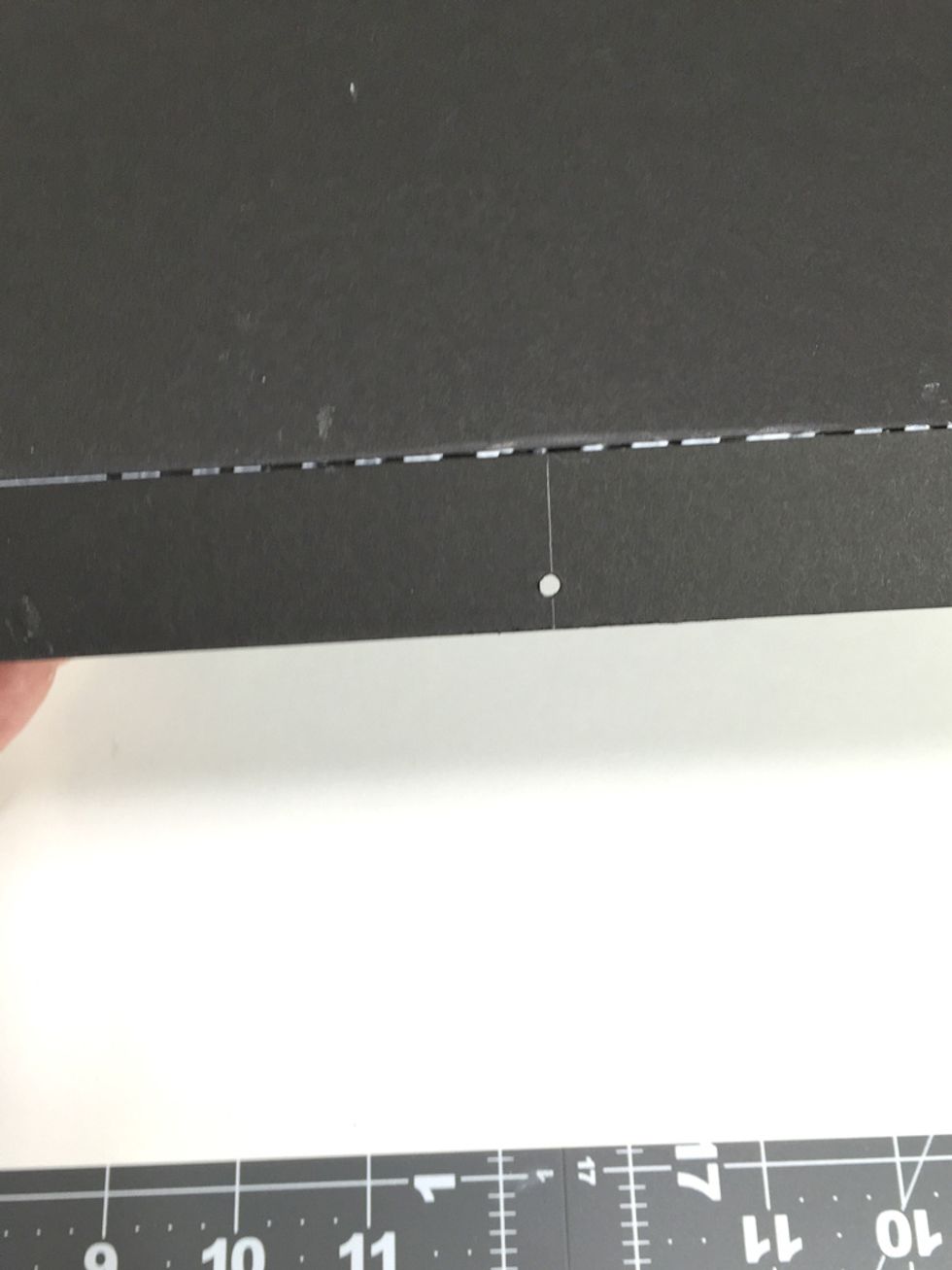 Front of roof you make a hole for brads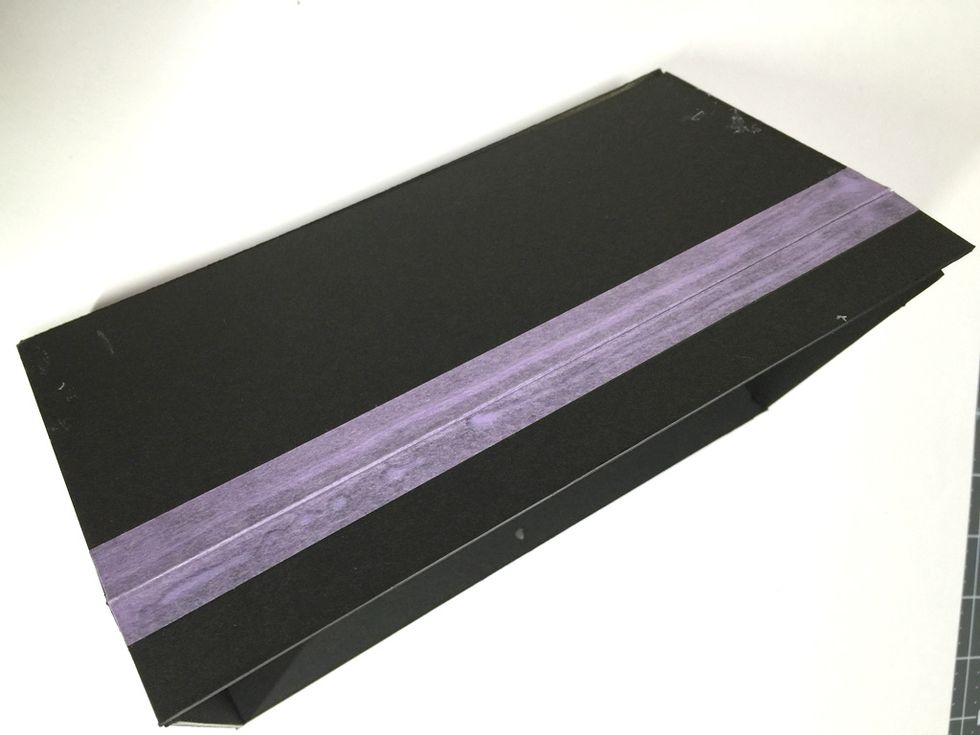 This is back side of roof panel adhere with masking tape you make a 1/8' Clearance so this part become hinge When you open this lunch house this part is bending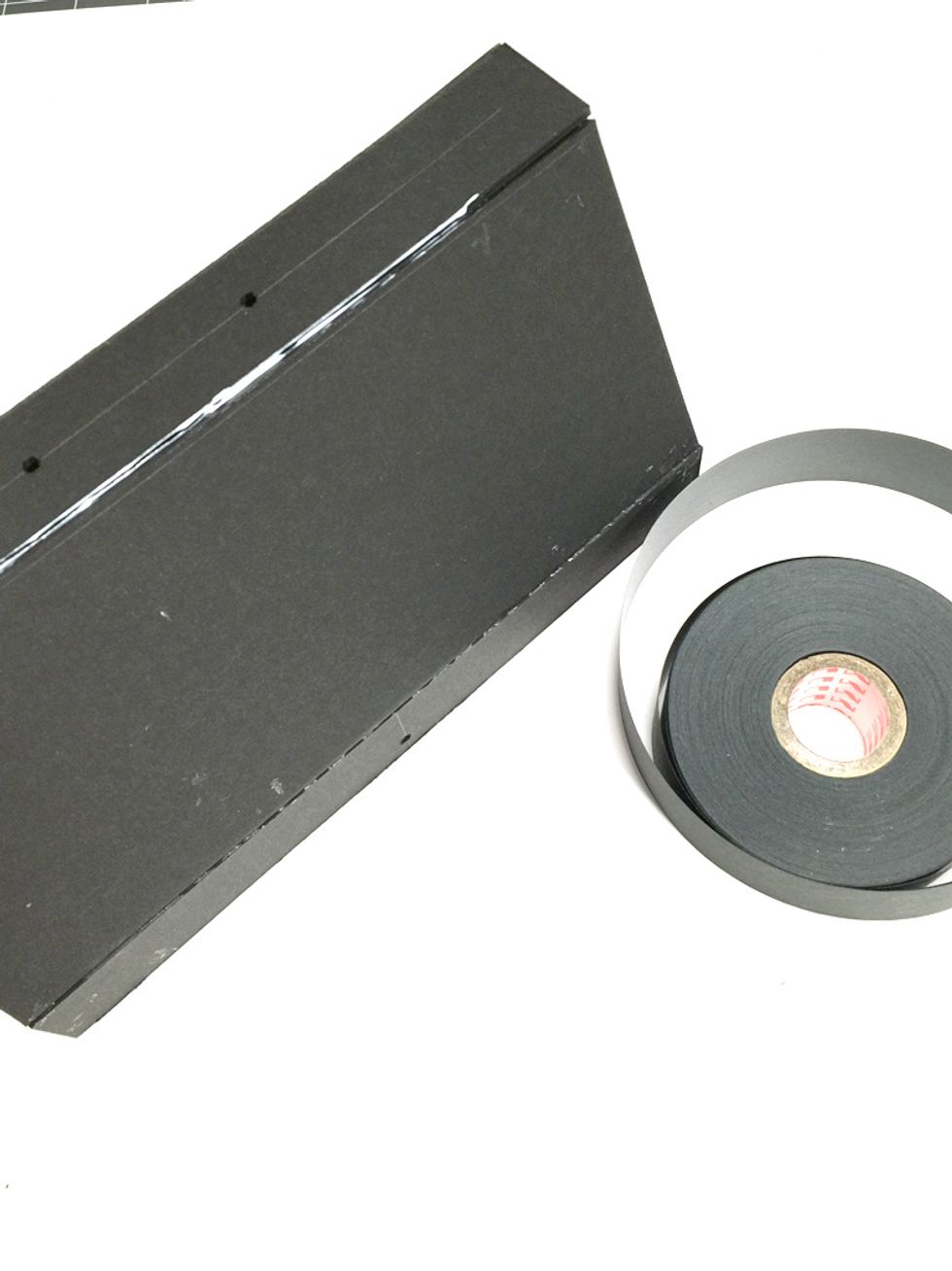 Cover with paper tape where was stuck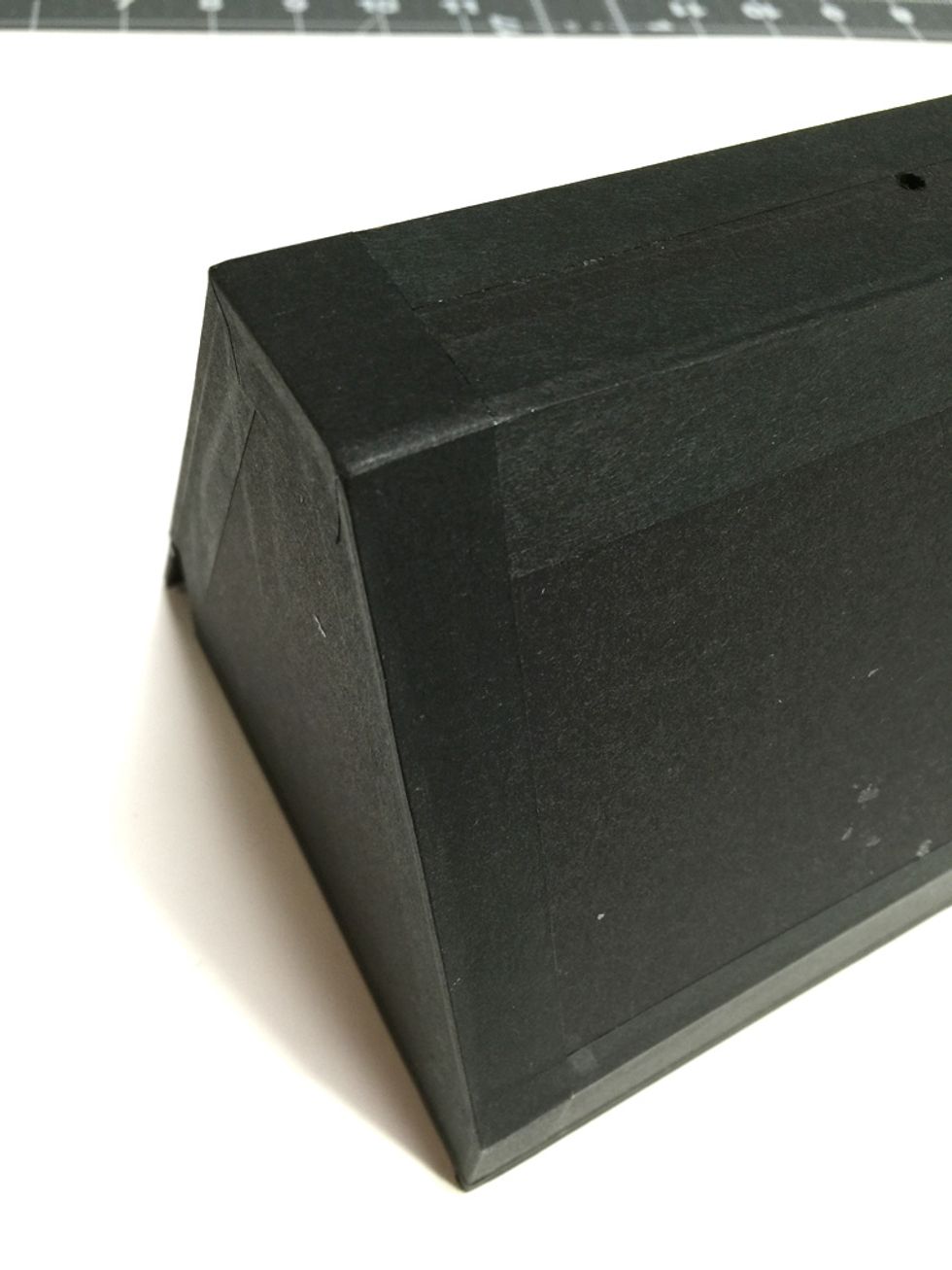 Just like this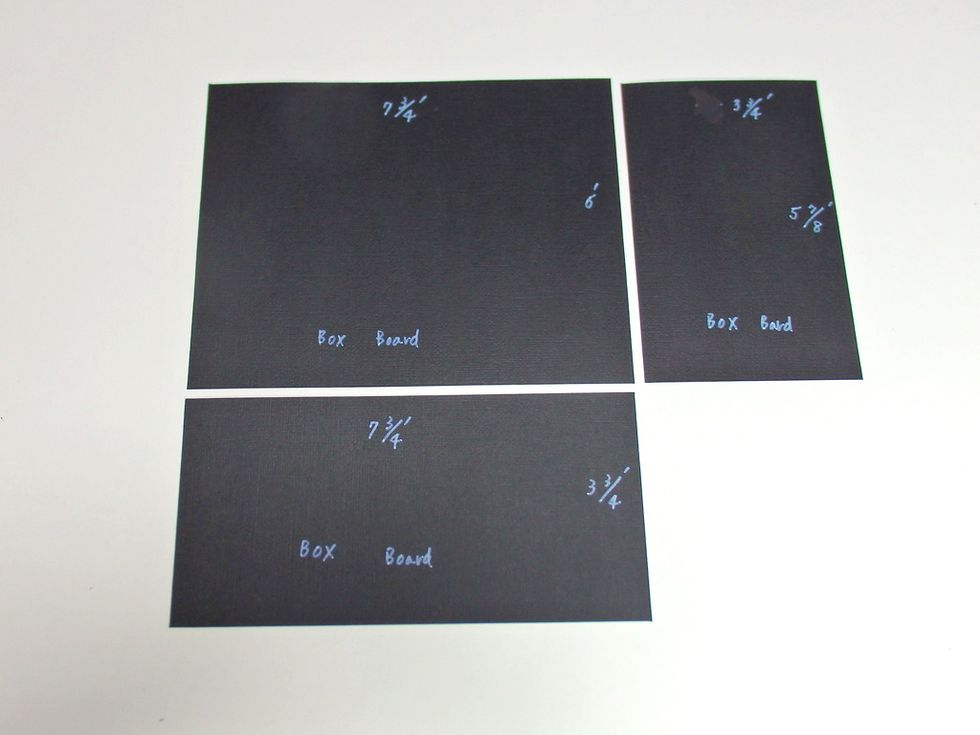 This is a Box part Cut the chip board this size top and right one you make 2 of each
Small rectangle is bottom of box and large rectangle is front part of box Same as a roof hinge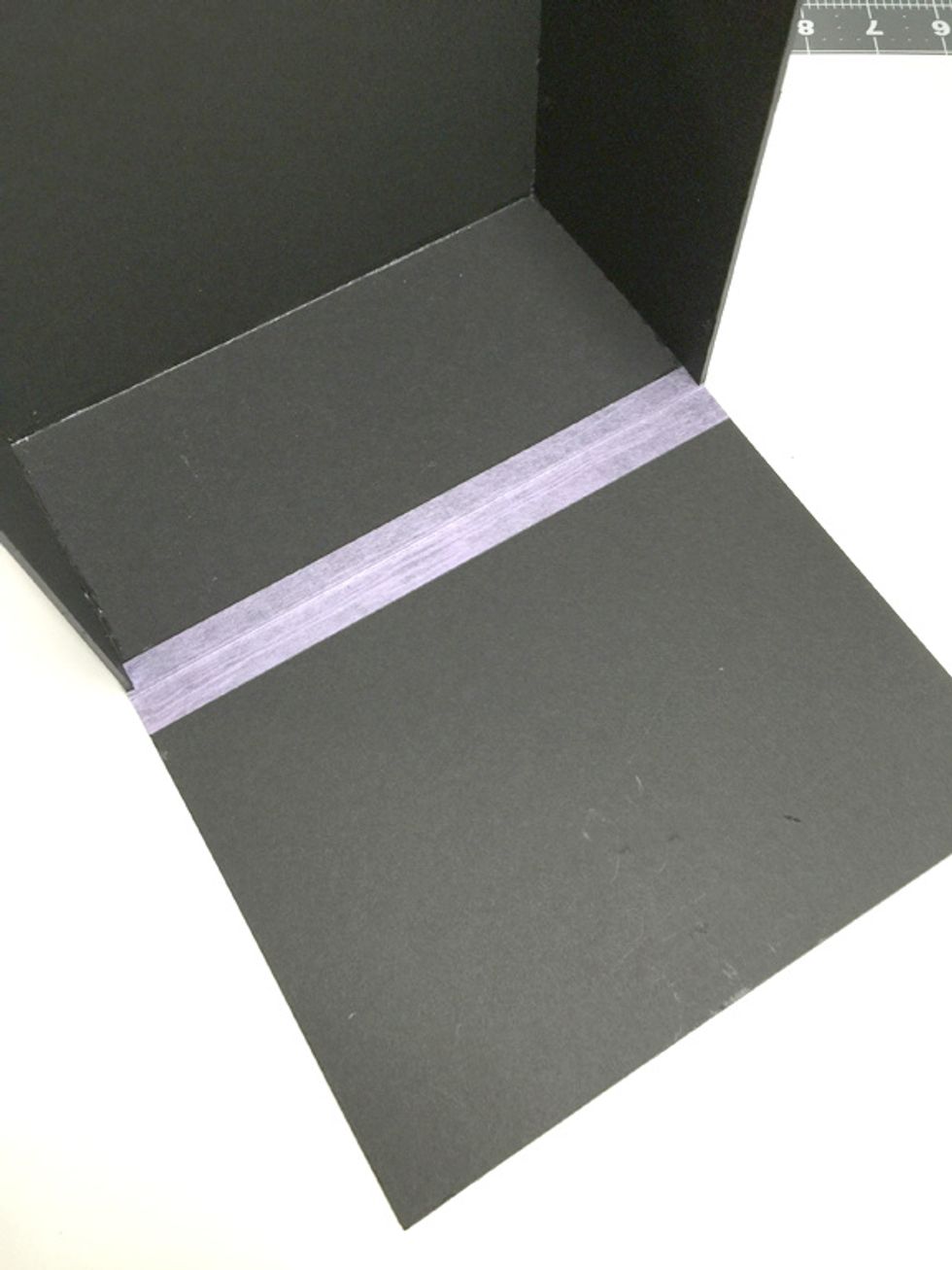 Put together box part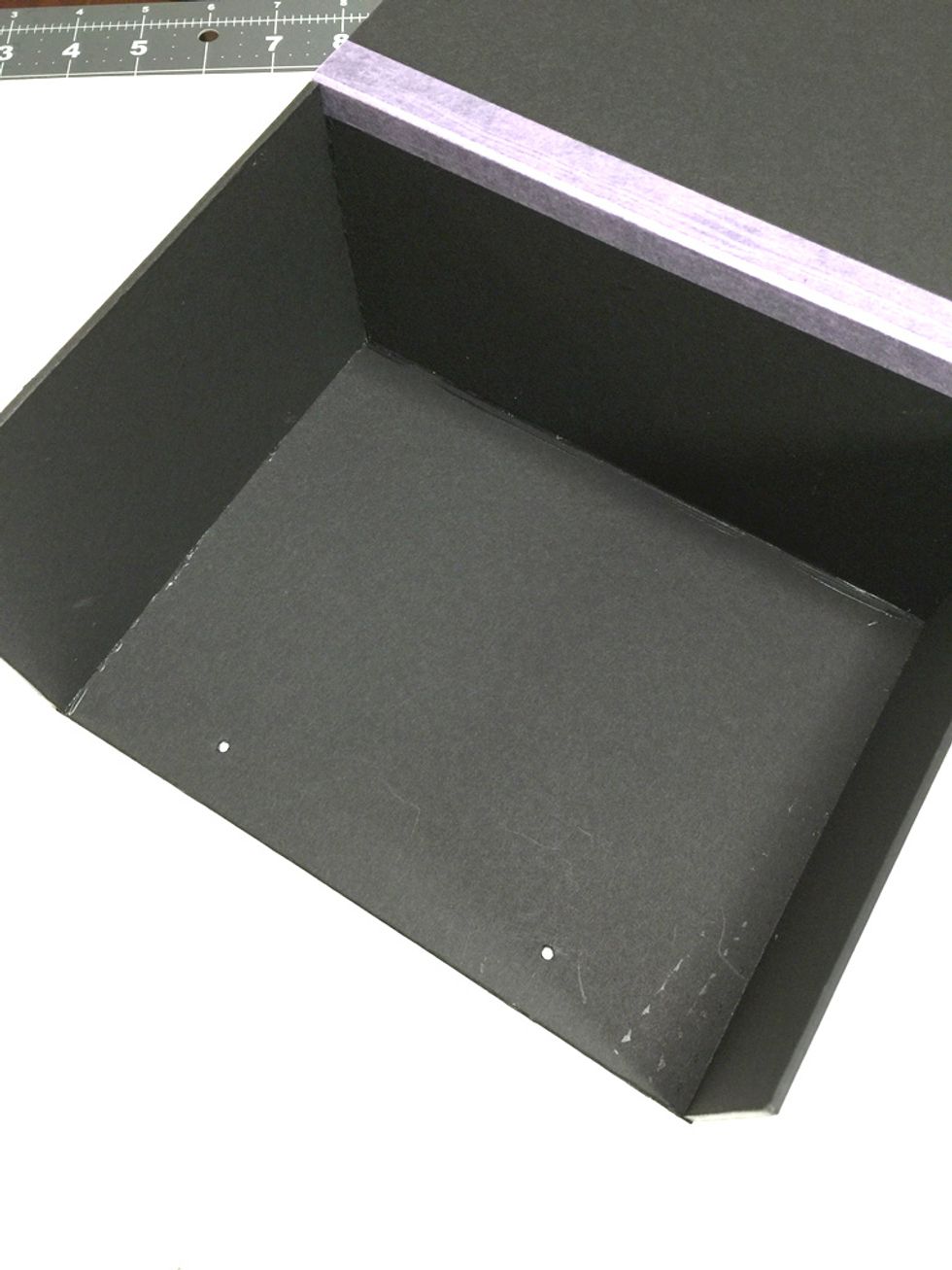 Make 2 holes for Roof part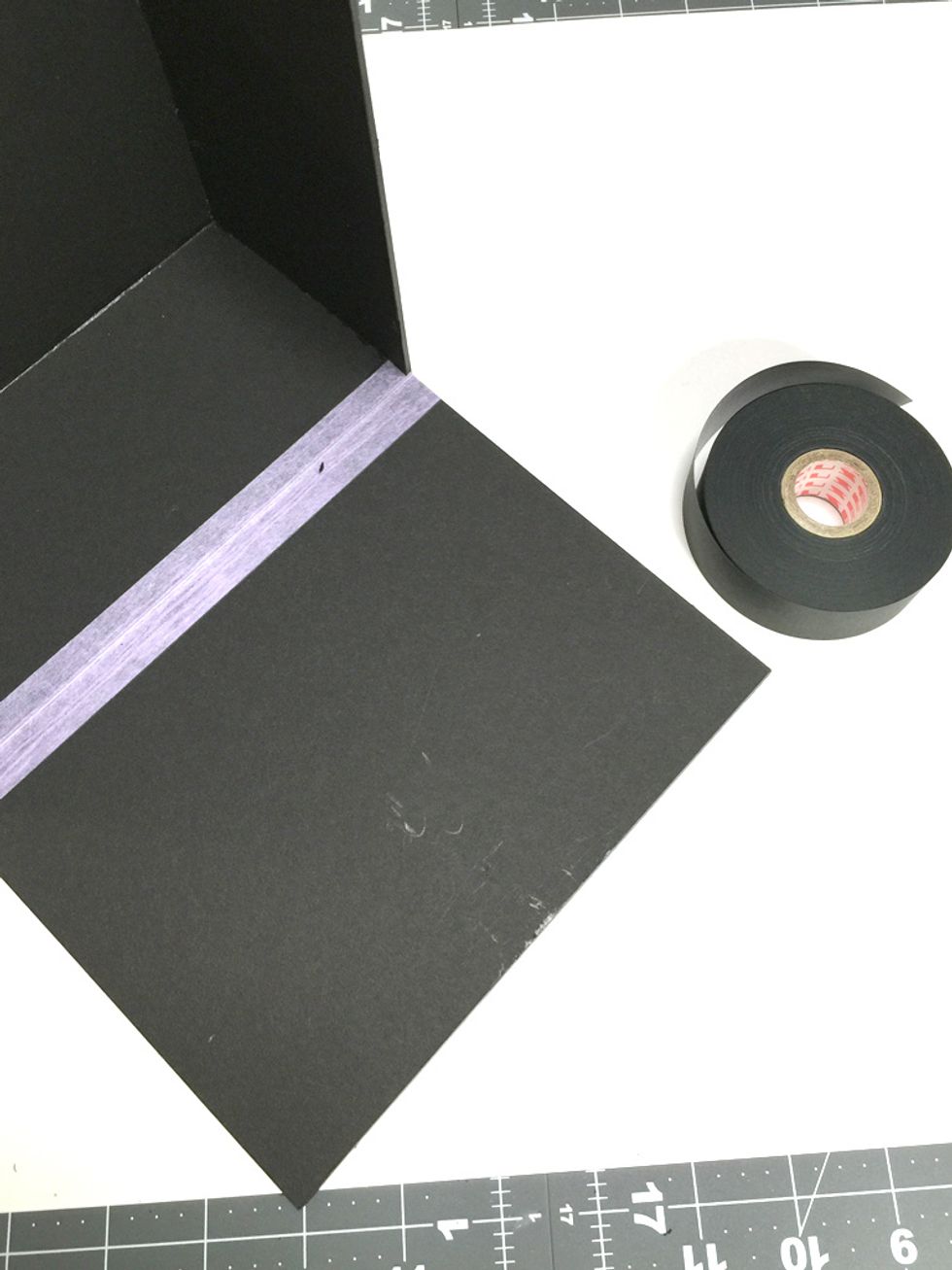 Paper Tape to the each edges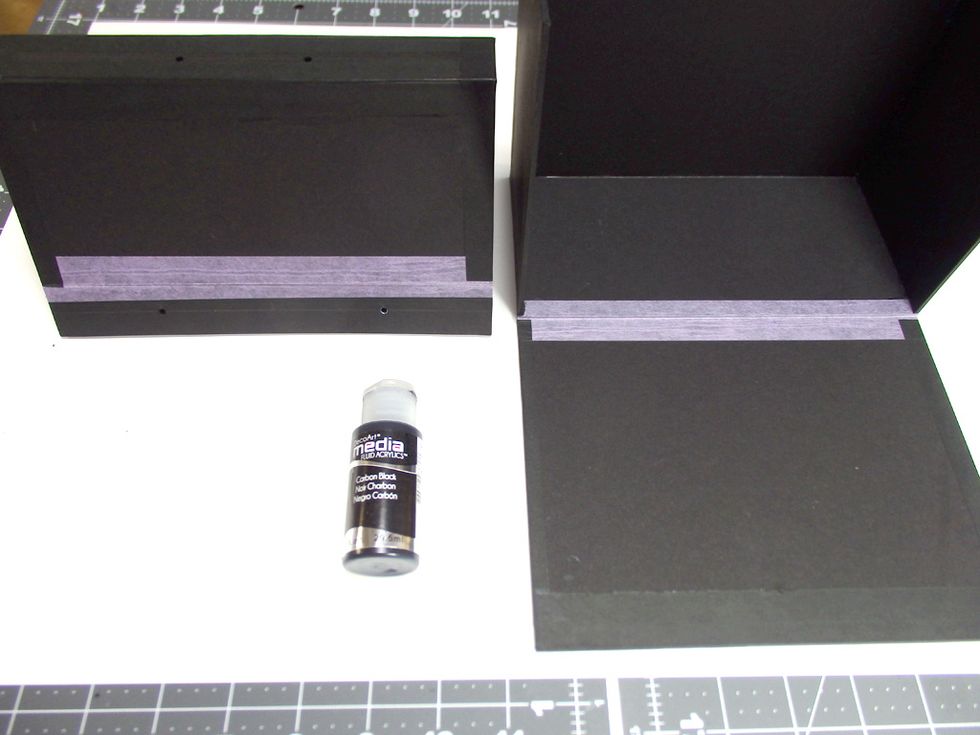 Paint Black the Hinge part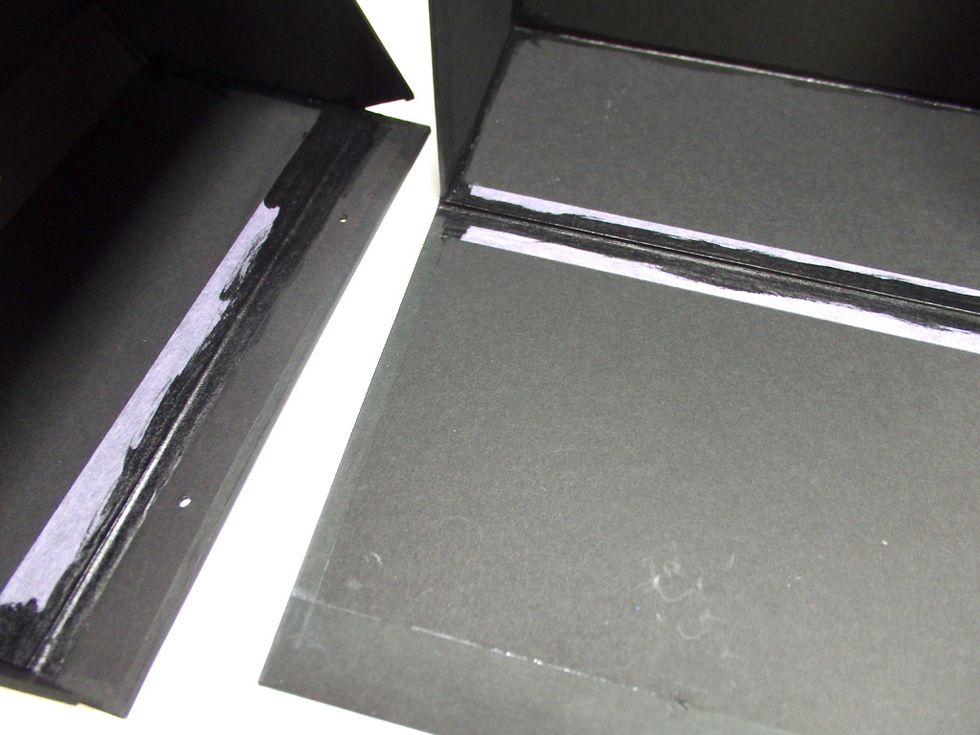 Just like this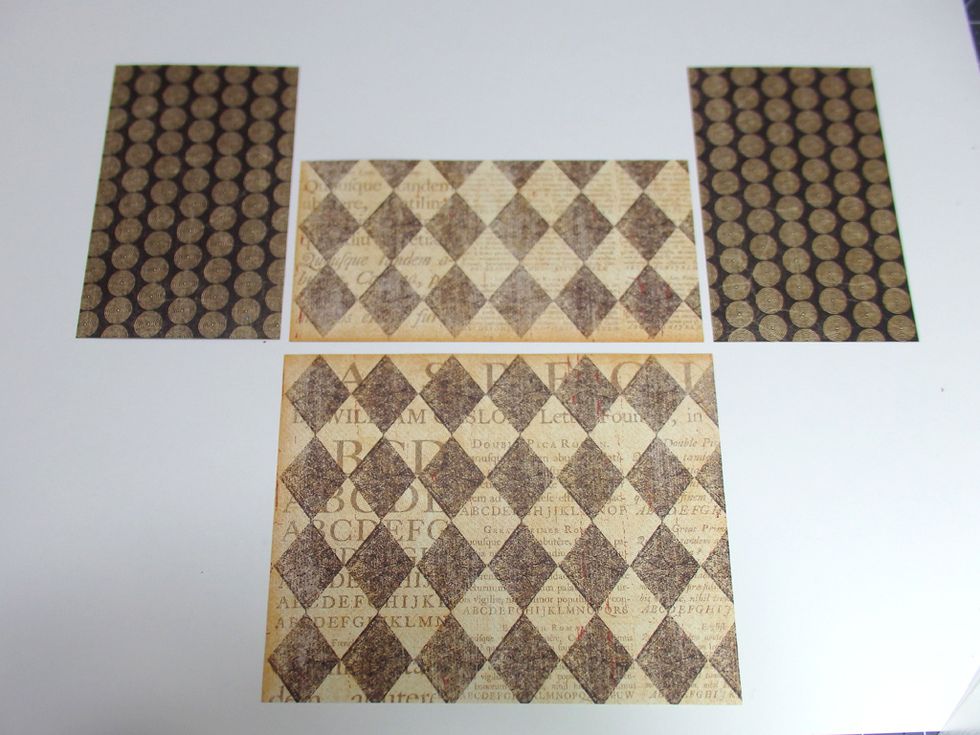 This is for inside of house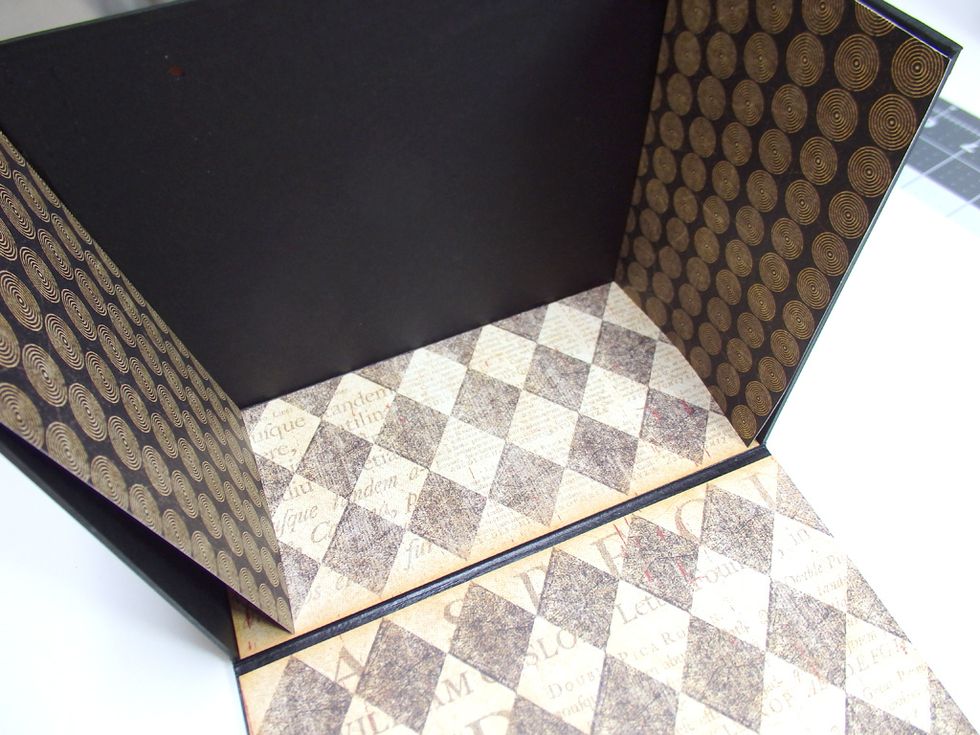 Paste to the box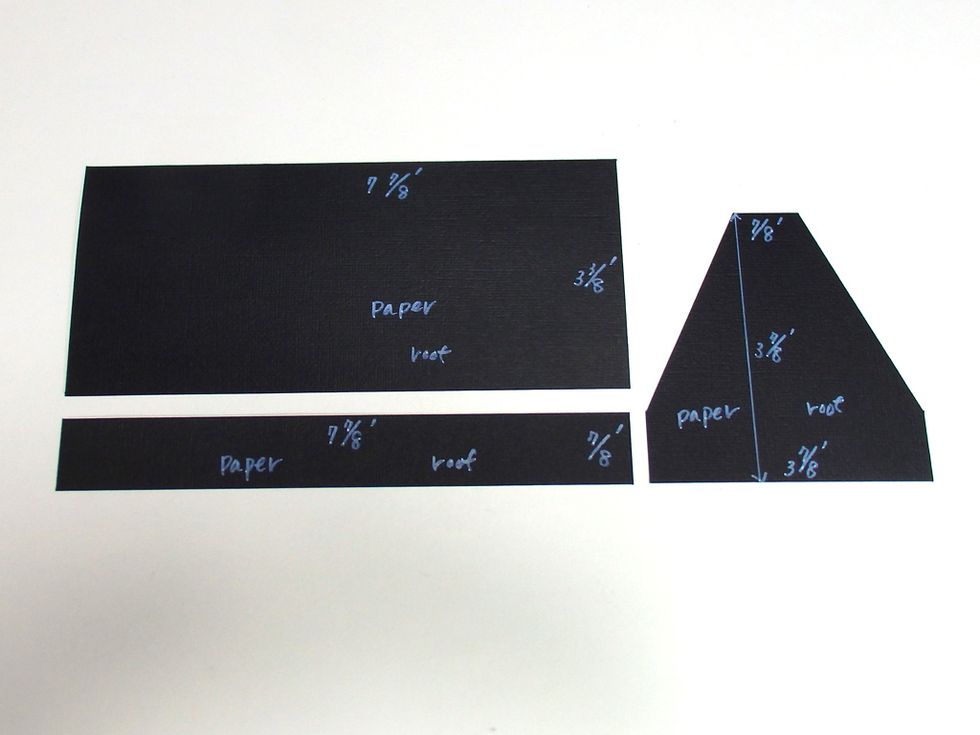 This is size of Finishing paper for Roof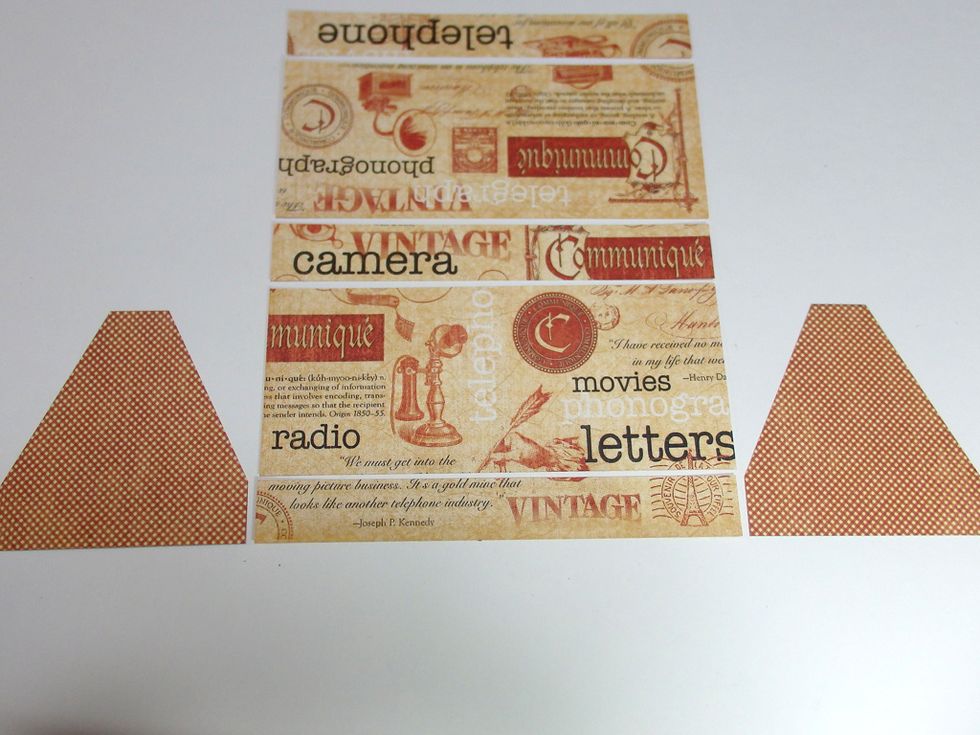 Just like this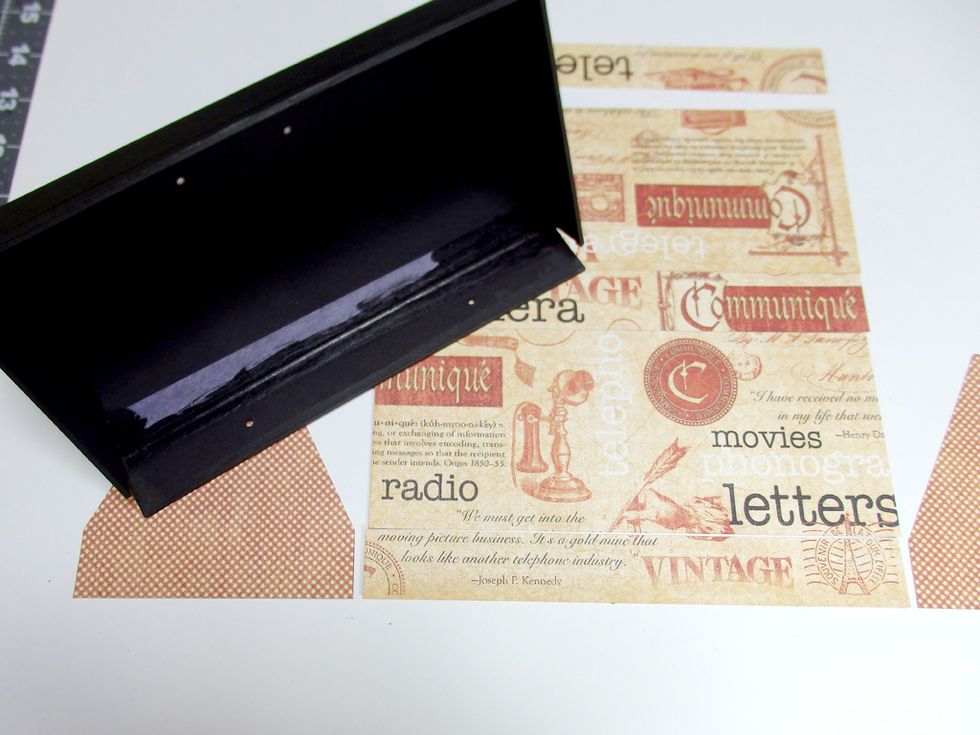 Adhere the papers
This is for the outside of house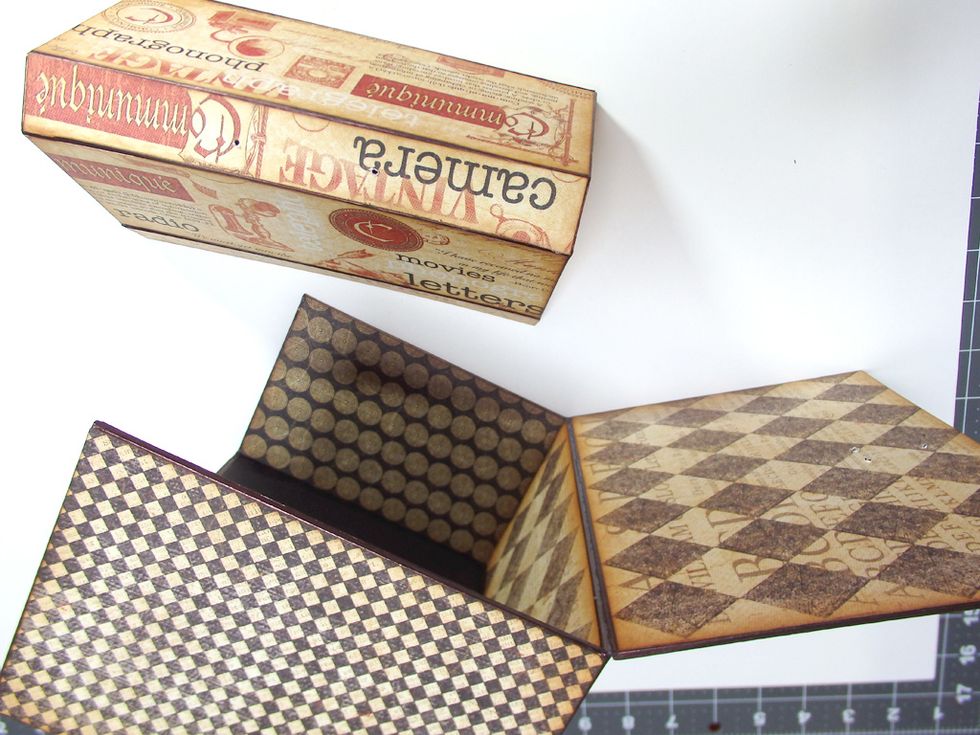 Finished all papers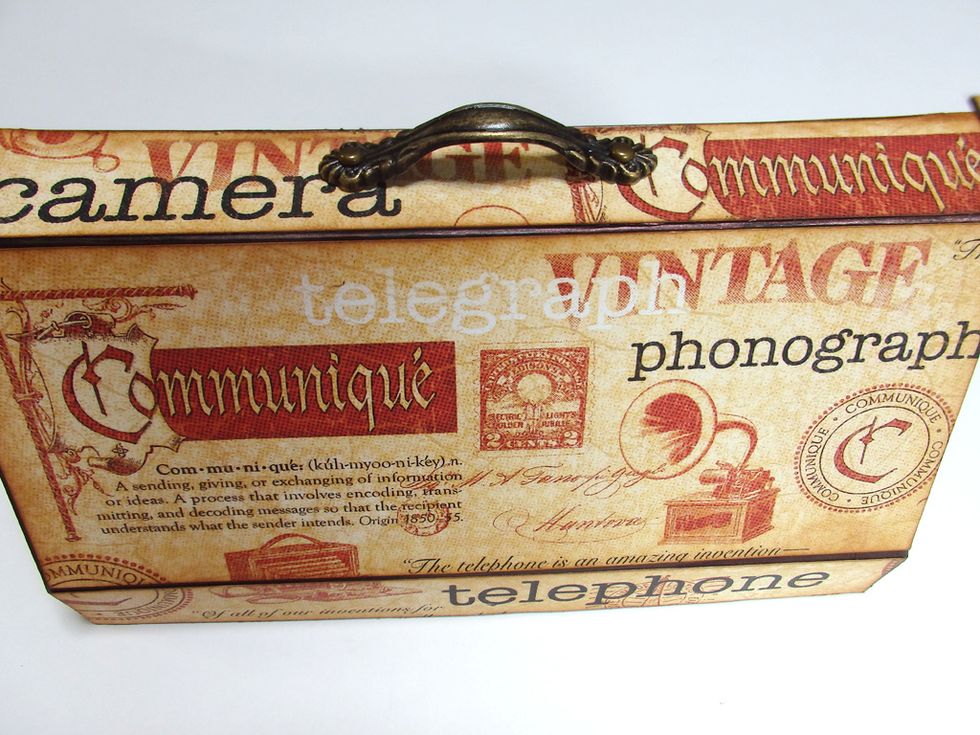 Add the Knob with brads
Inside of Roof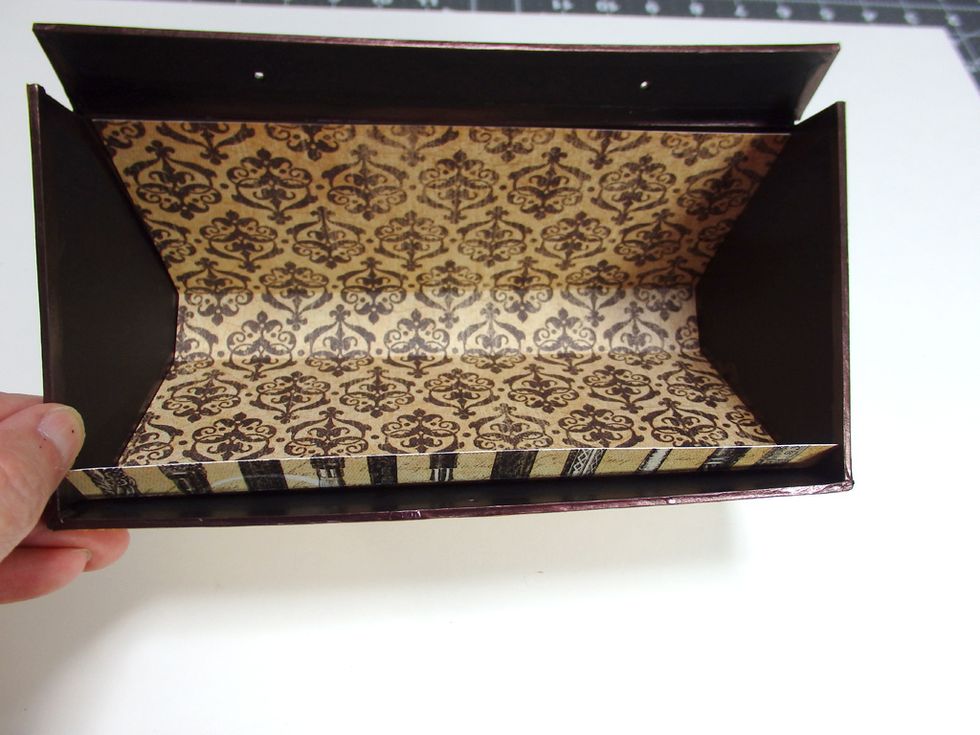 Adhere like this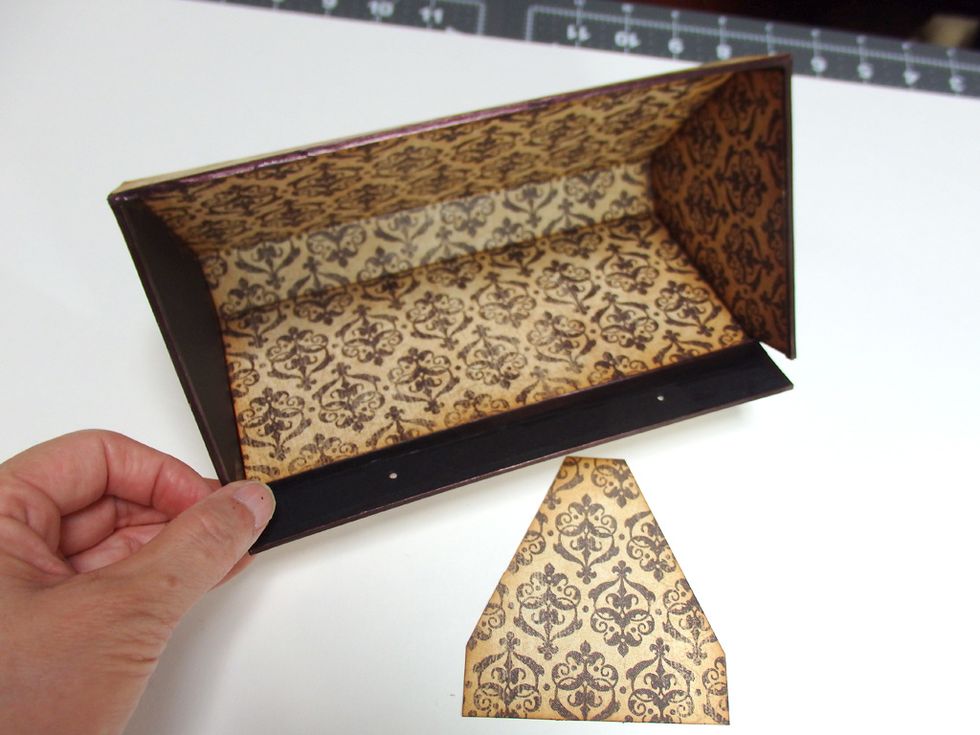 Just like this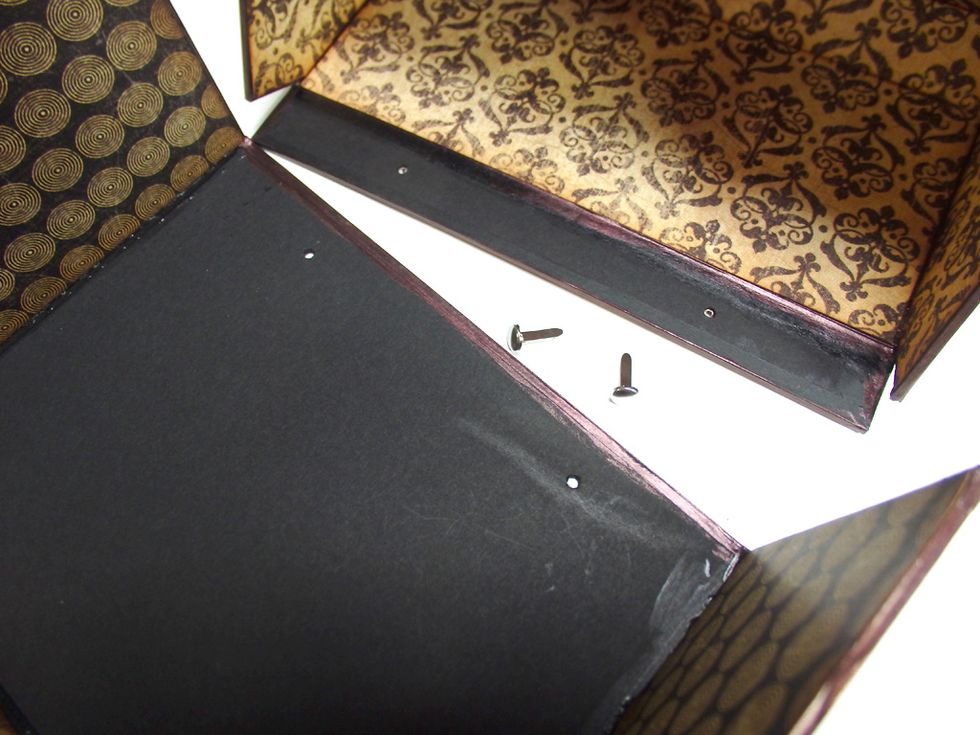 Roof to House you put together with long length Brads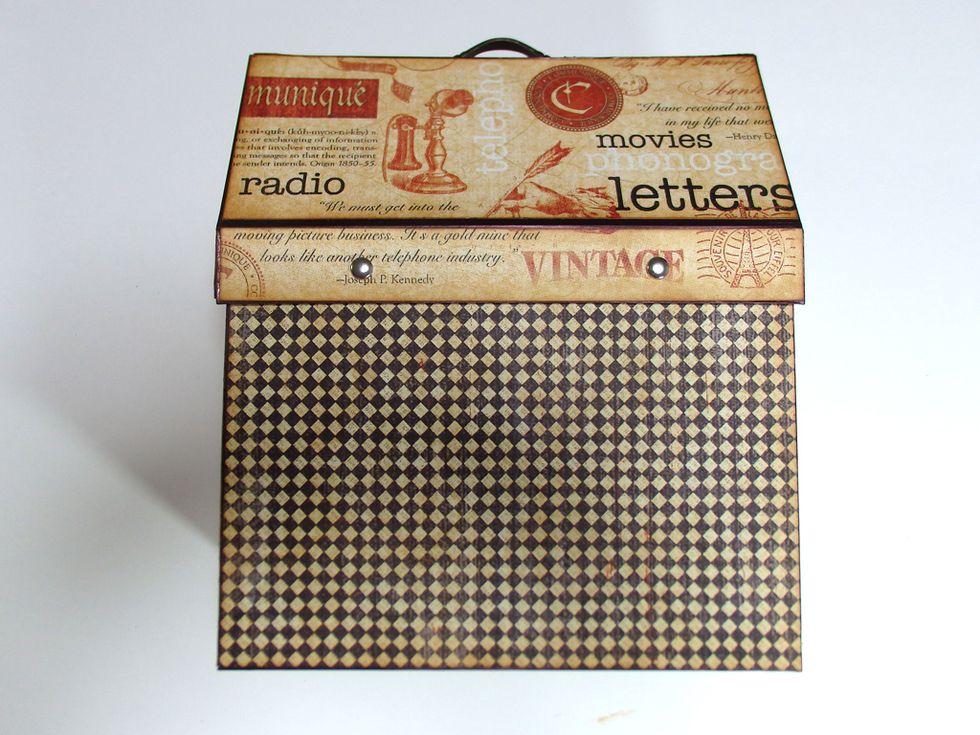 From back side just like this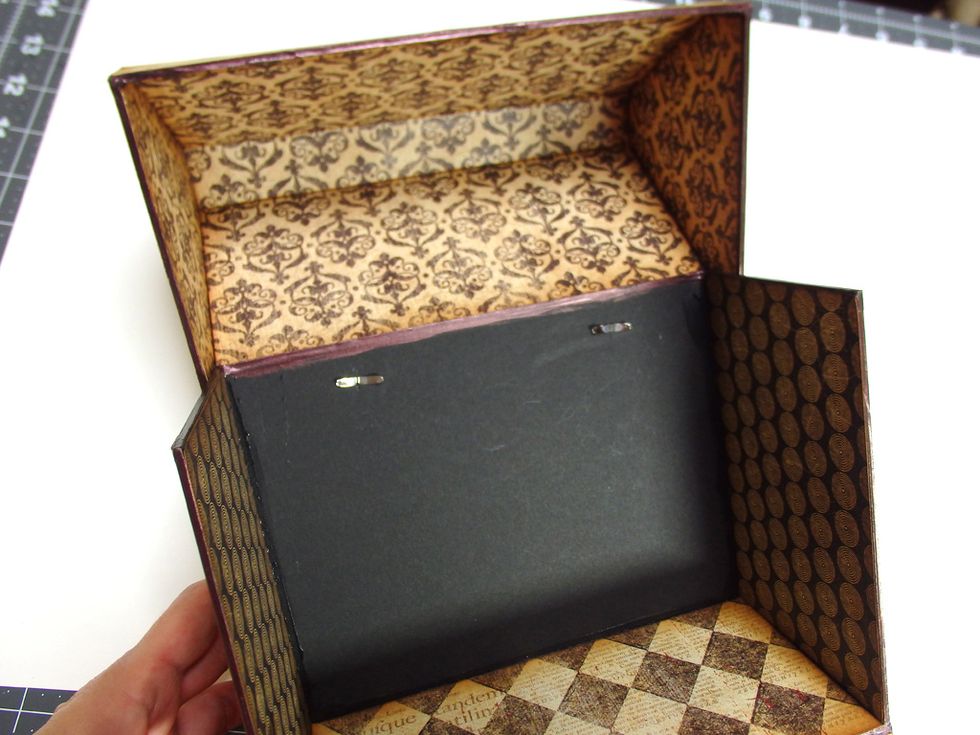 From Inside just like this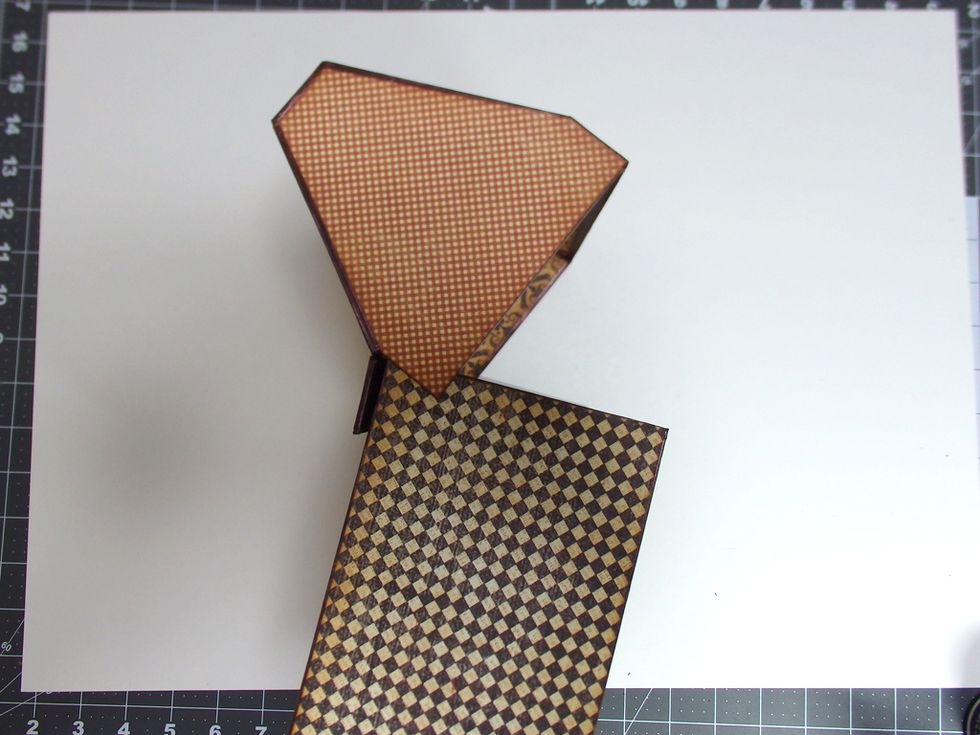 From side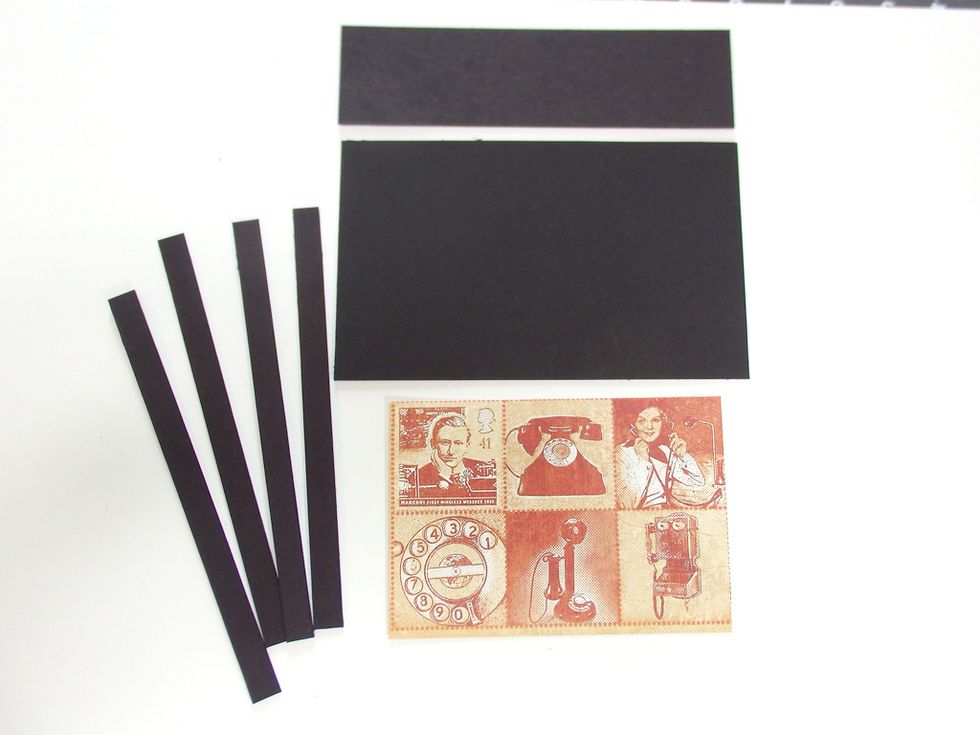 Now you make a furniture this is a Very easy Cabinet which you can make Cabinet size is 7 1/2x4 1/2' and depth of drawer is 2' also shelf's depth is 3/8'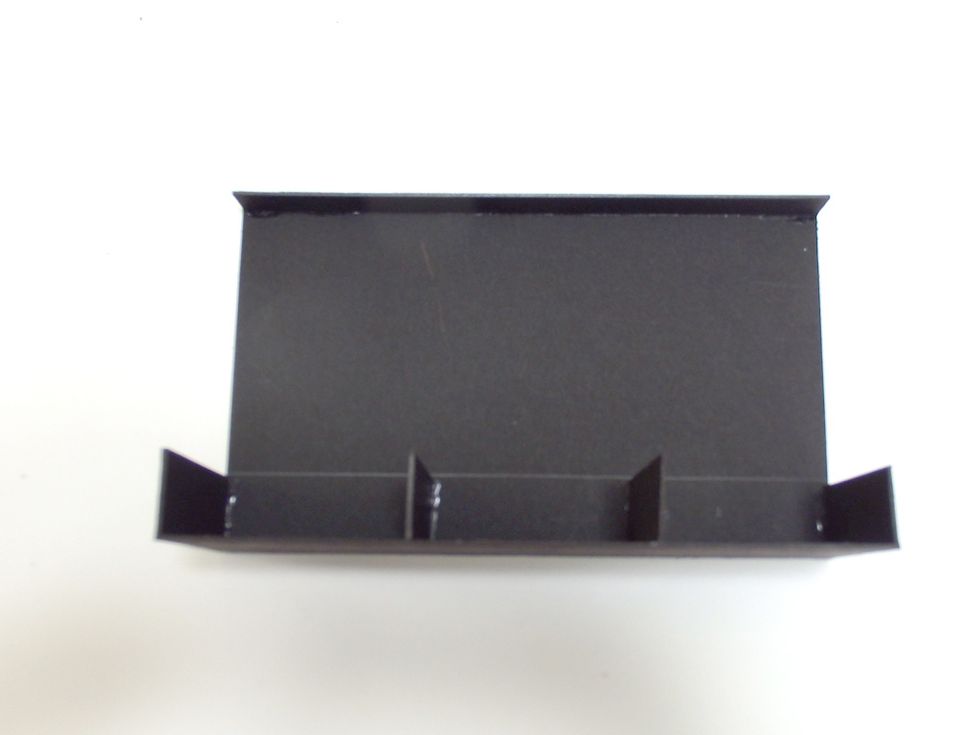 Just like this you put together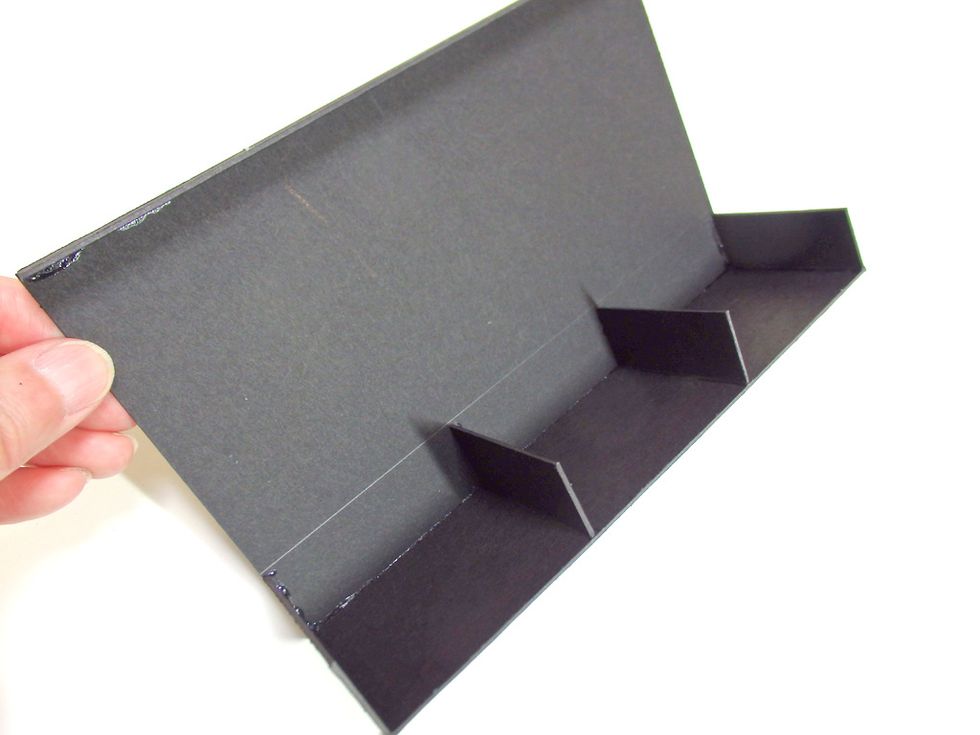 Like this
Like this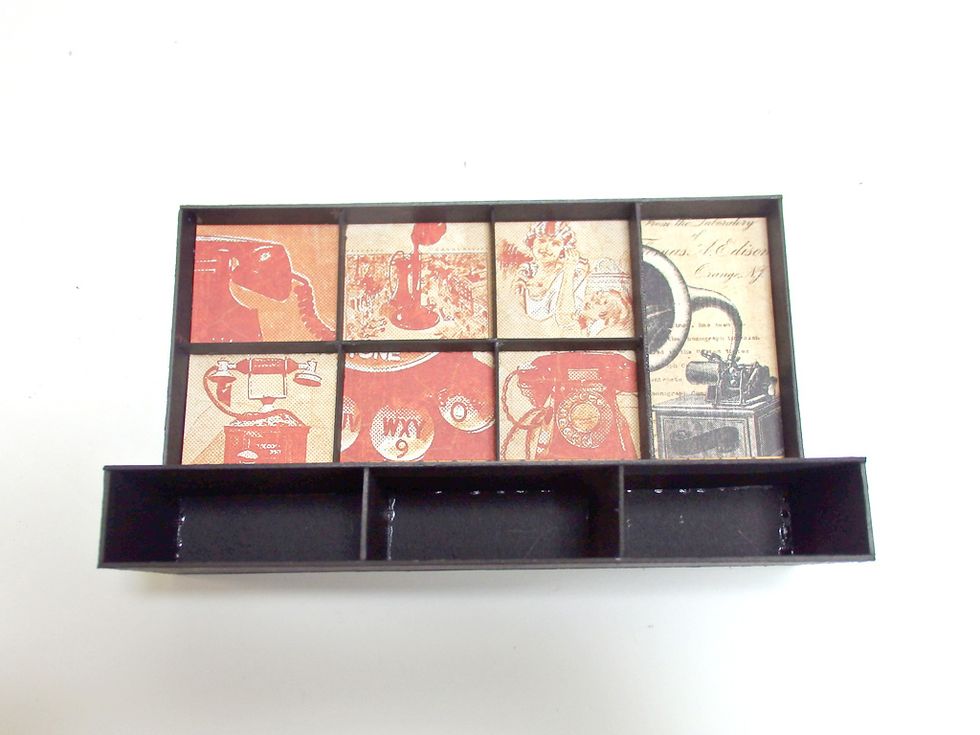 Inside of the shelves You may paste the paper first then add shelf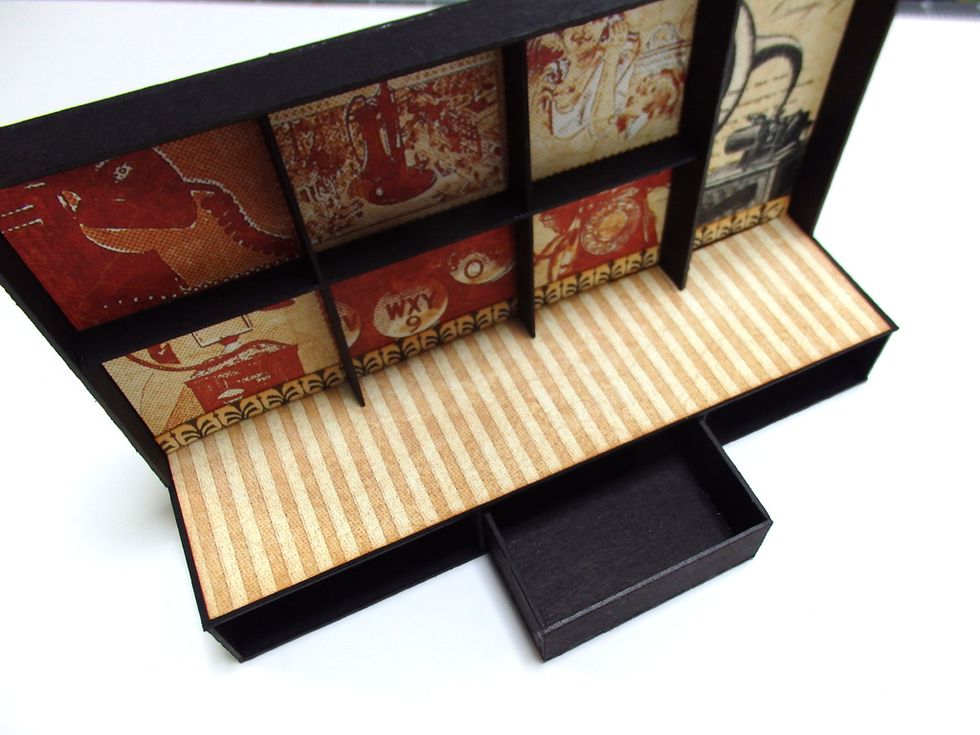 Decorate with finishing paper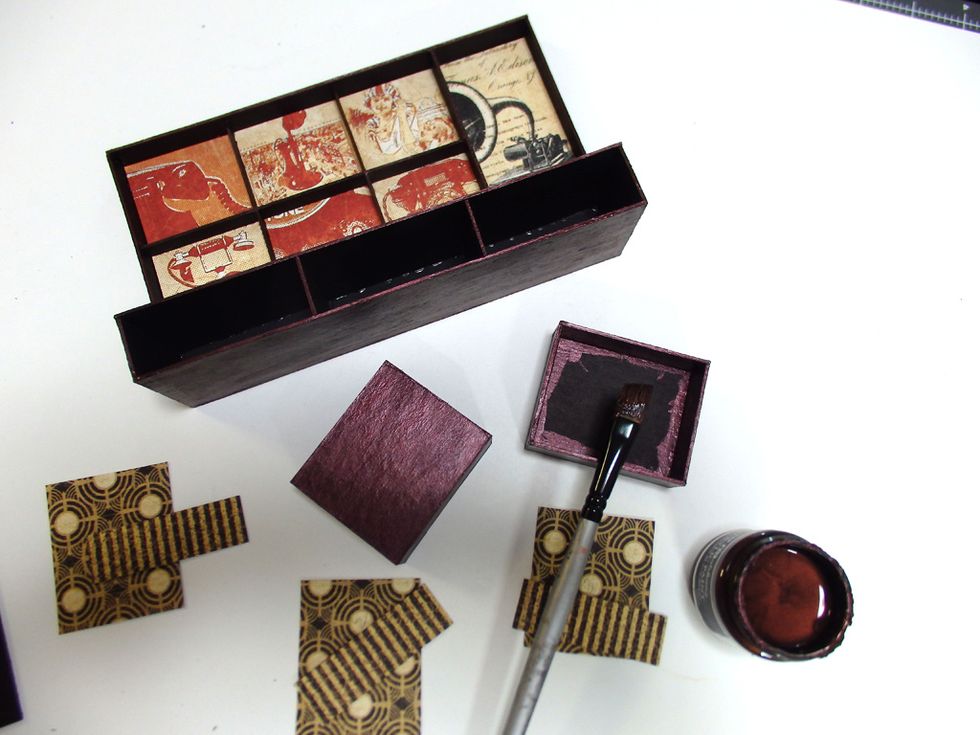 Paint with acrylic
Add this Knob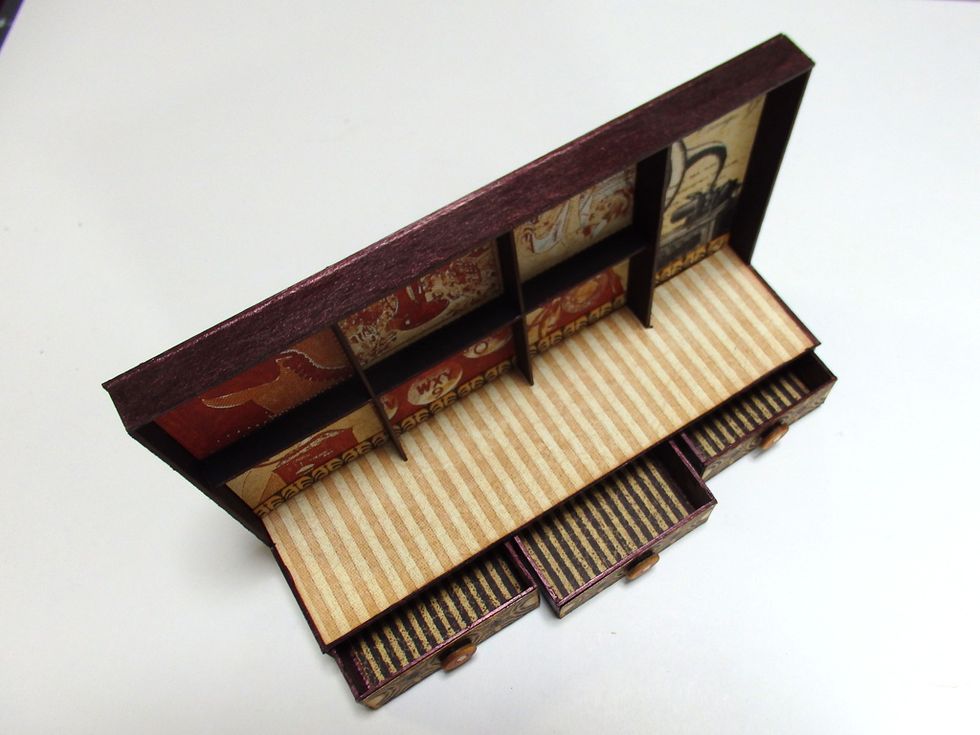 Inside of drawers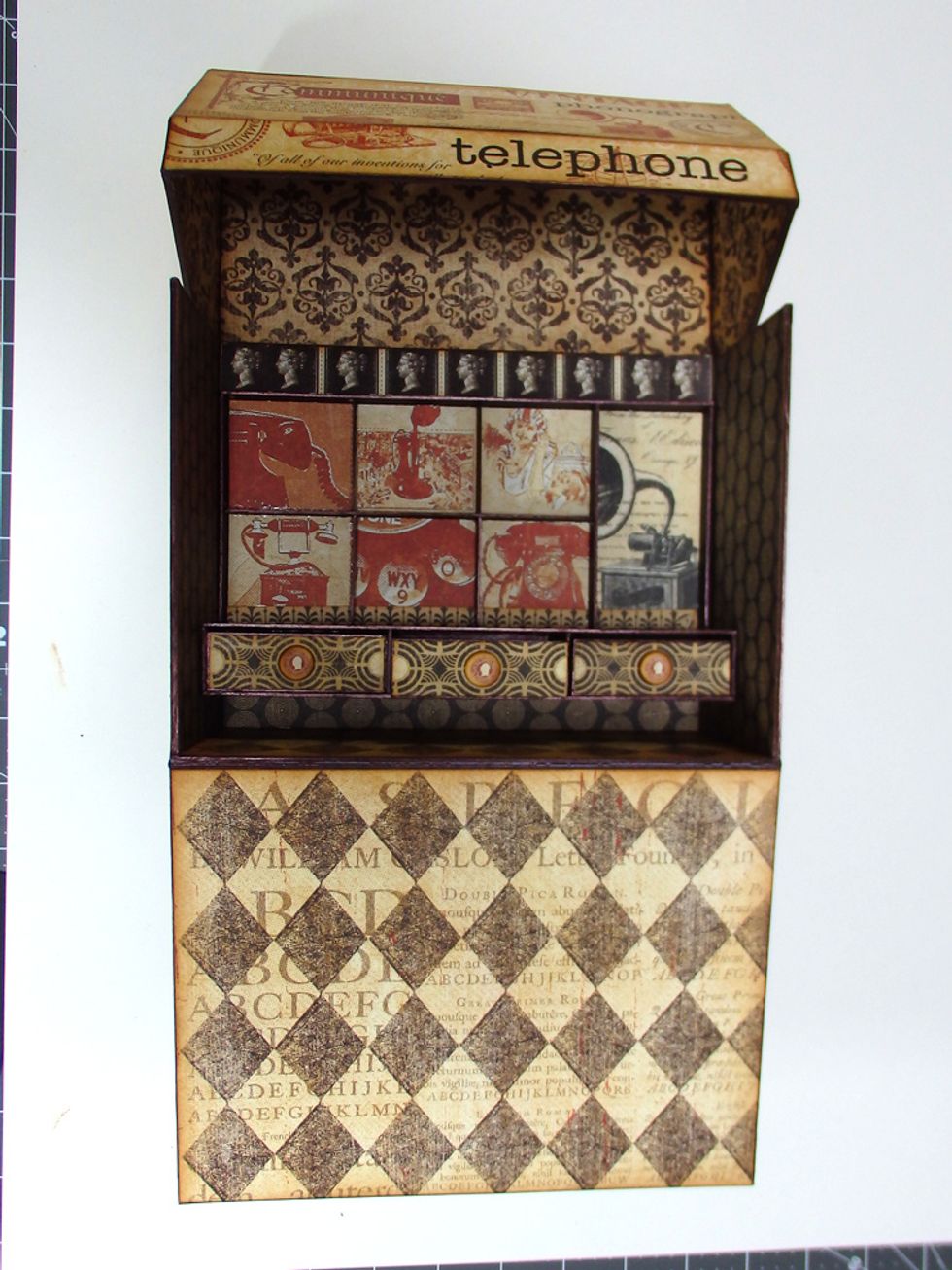 Now you finished the Base from here you decorate own way Please Enjoy!!Thank you so much!!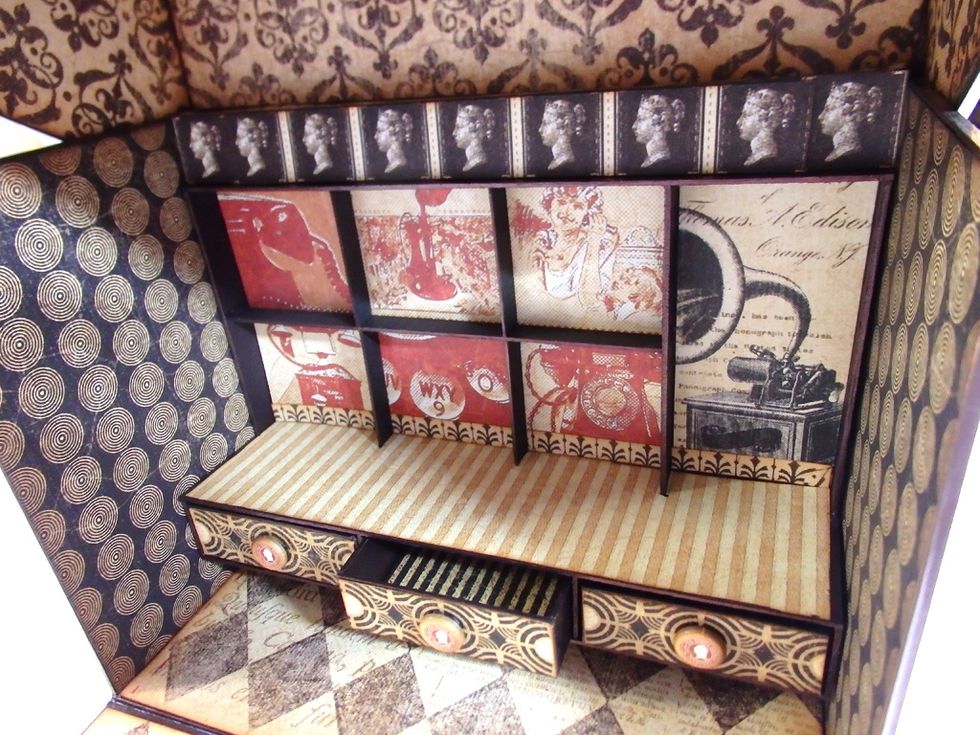 Add top of the shelf Cover the Brads with finishing paper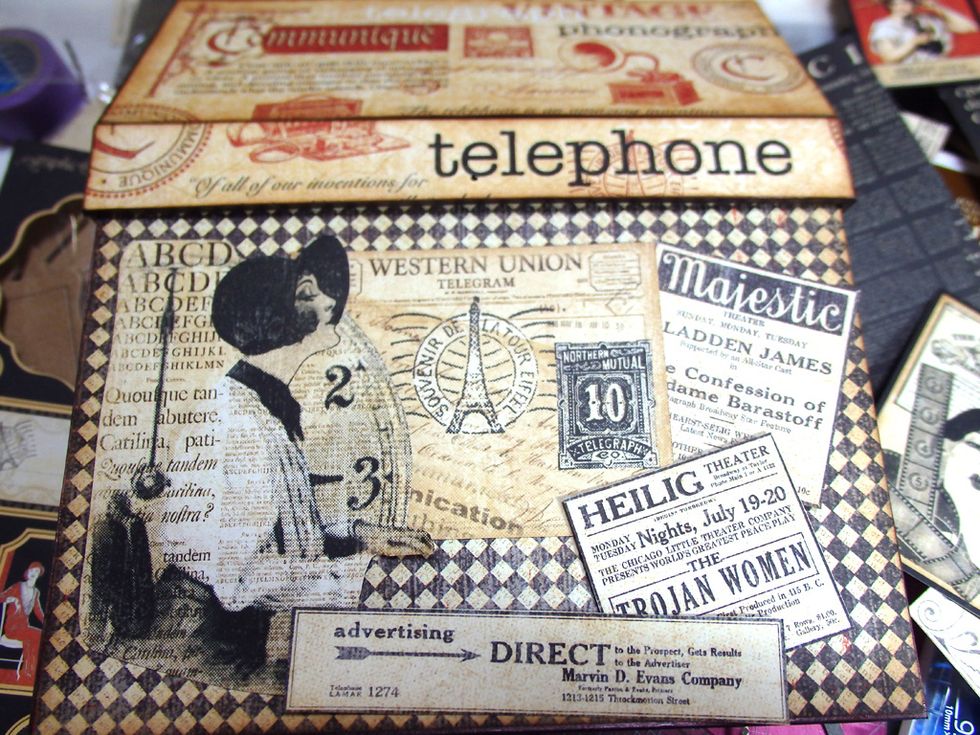 Front of house
Like this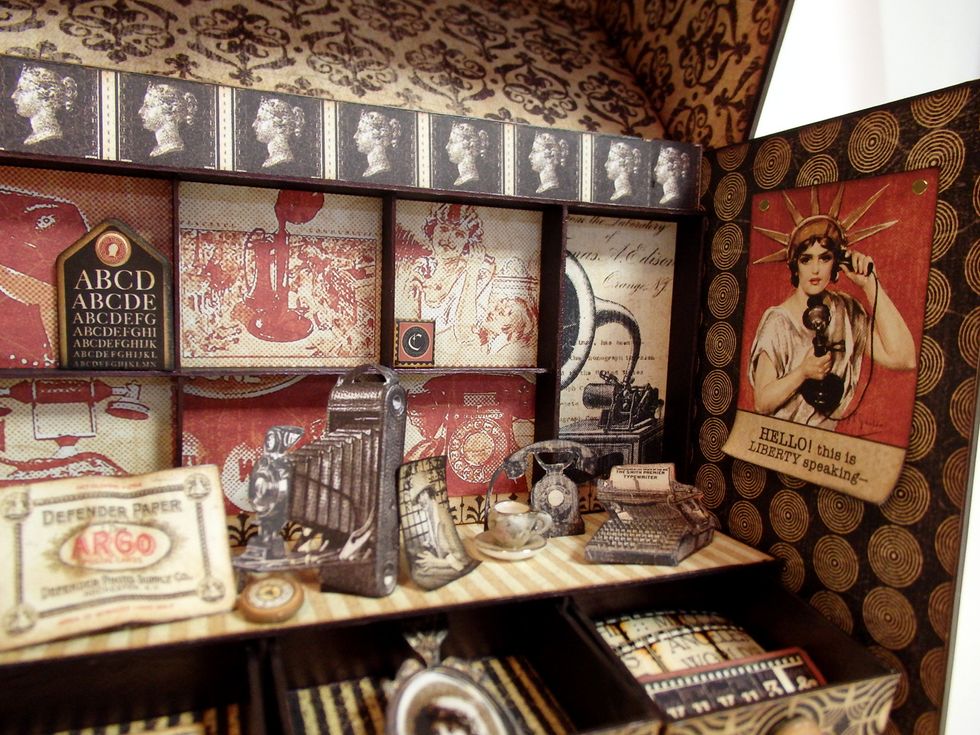 Like this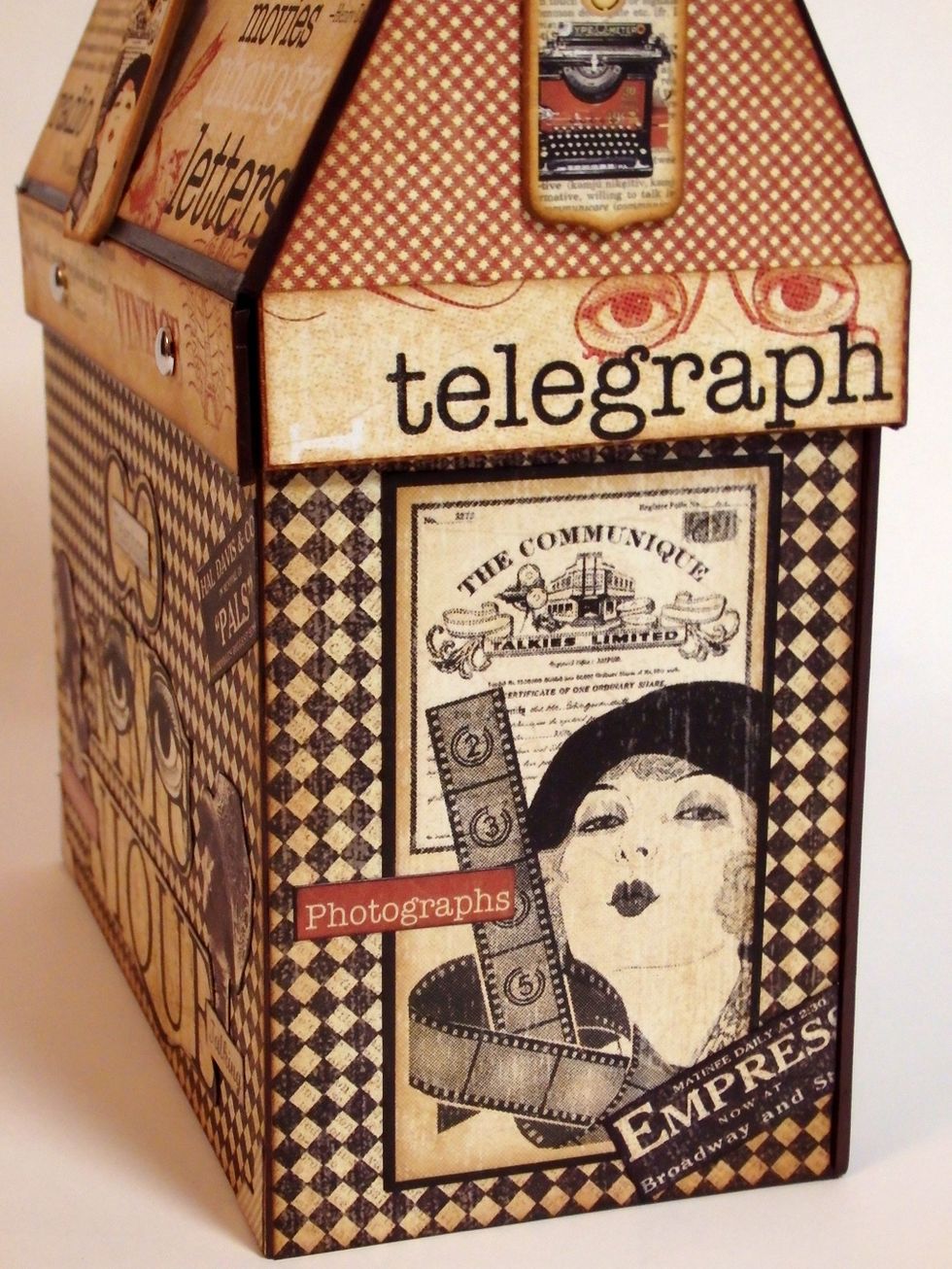 Like this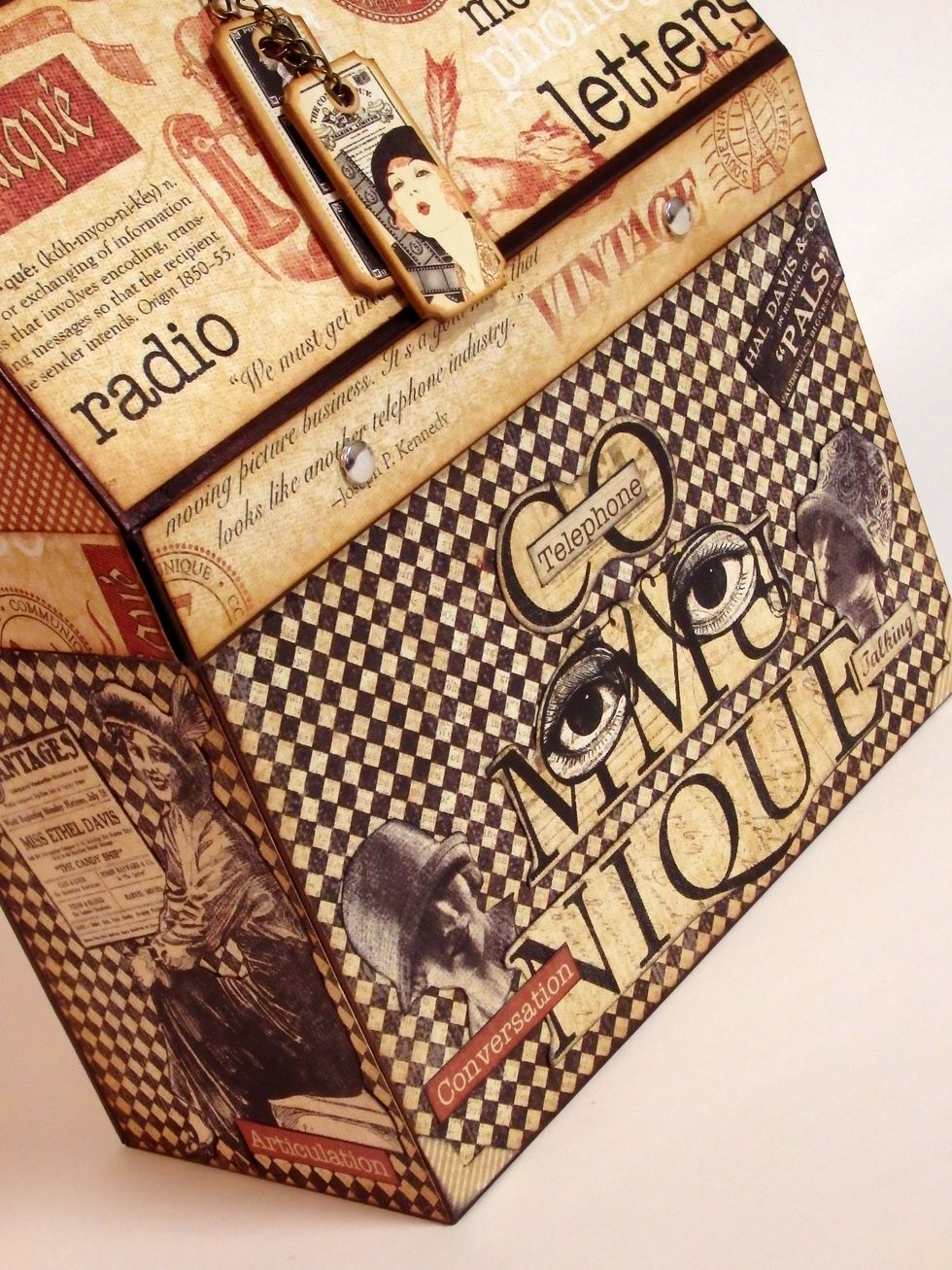 Back of the house
Side of the house Thank you so much and Please enjoy!!
2mm Chip board
Graphic 45 Communique Collection
Drawer's Knob
Acrylic Paint
Black making tape or paper tape with adhesive
Yumi Muraeda
Hello\nI love The Graphic 45 papers so all my craft is G45 products \nI hope everyone enjoy my guide \nThank you so much!!
Yokohama-shi, Kanagawa, Japan