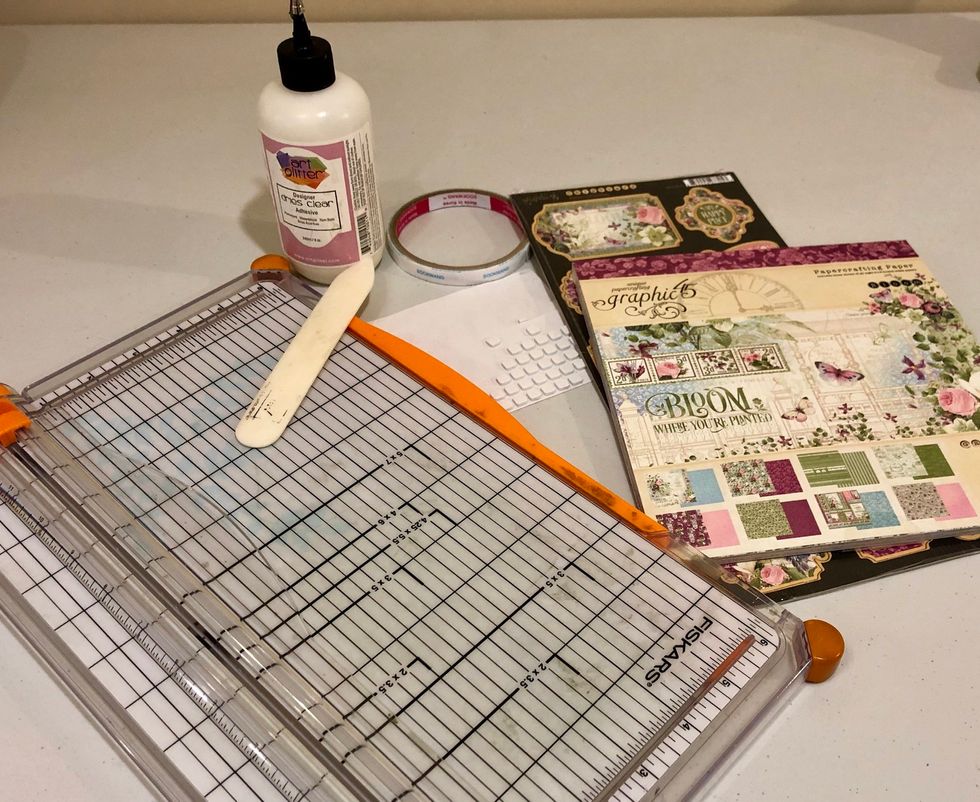 Start gathering your supplies to create your G45 Bloom POP Up Card.
Trim the Ivory Cardstock to measure 4-1/4x5-1/2 Trim the Green word print paper to measure 4-1/4x5-1/2 Trim another Ivory cardstock to measure 3x4-3/4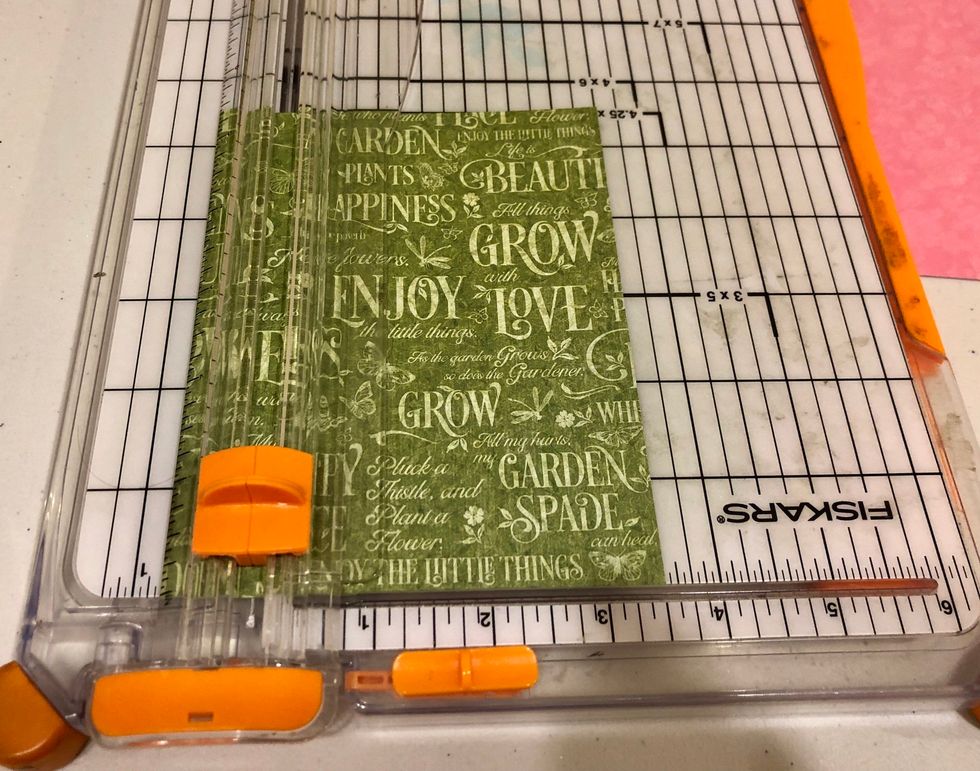 Place the green print paper into your trimmer at the 3-1/2 inch mark. Place your trimmer blade at 3/4 inch and cut up to 4-3/4.
Flip the paper around and repeat on the opposite side.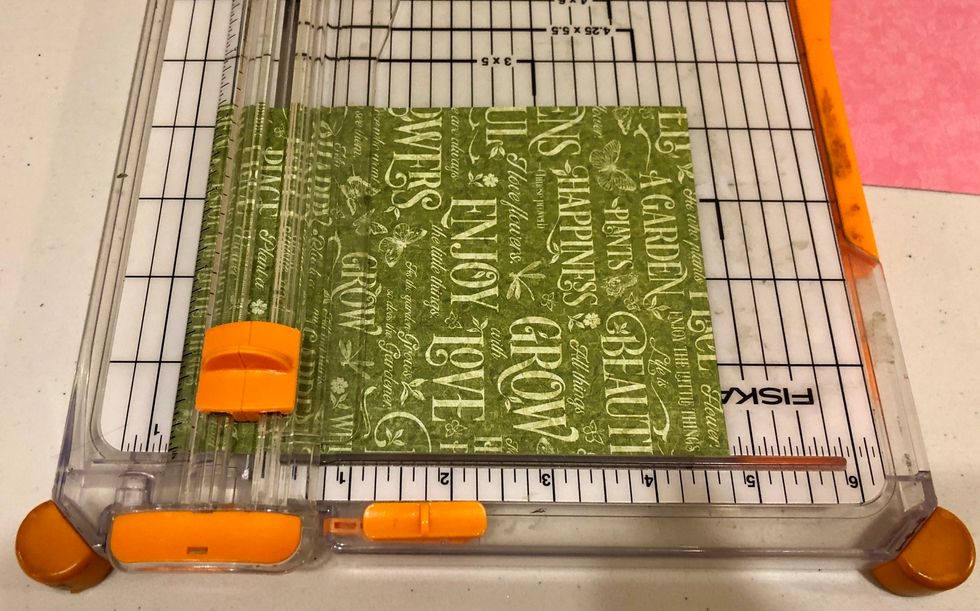 With the words right side up place the paper at 4-3/4 and use your trimmer blade to connect the two side slits.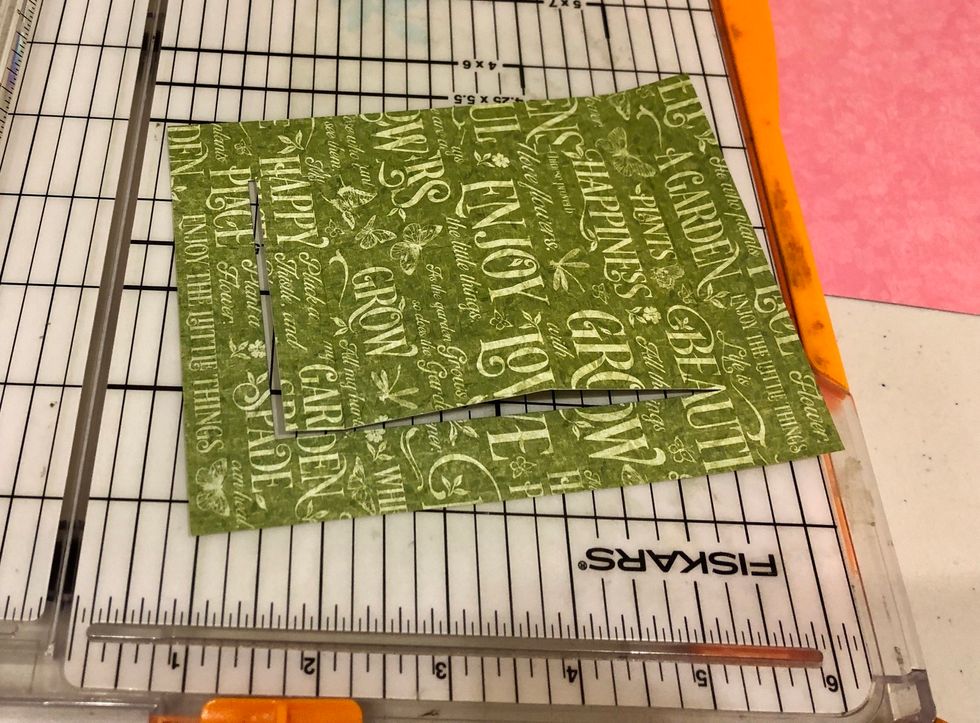 Your piece should look like this.
Place the piece in your trimmer again and use your bone folder to score from the bottom at 1-1/4, 3, and 4-3/4 scoring the flap section only.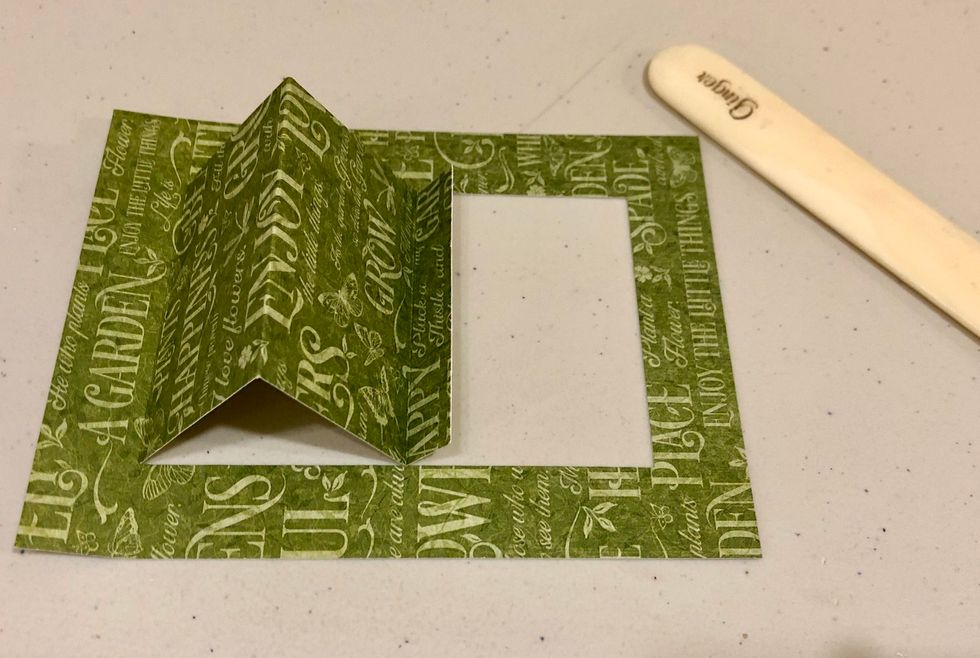 Fold along the score lines beginning at the bottom score line and score a valley fold, then a mountain fold, and the a valley fold. Your flap should look like this.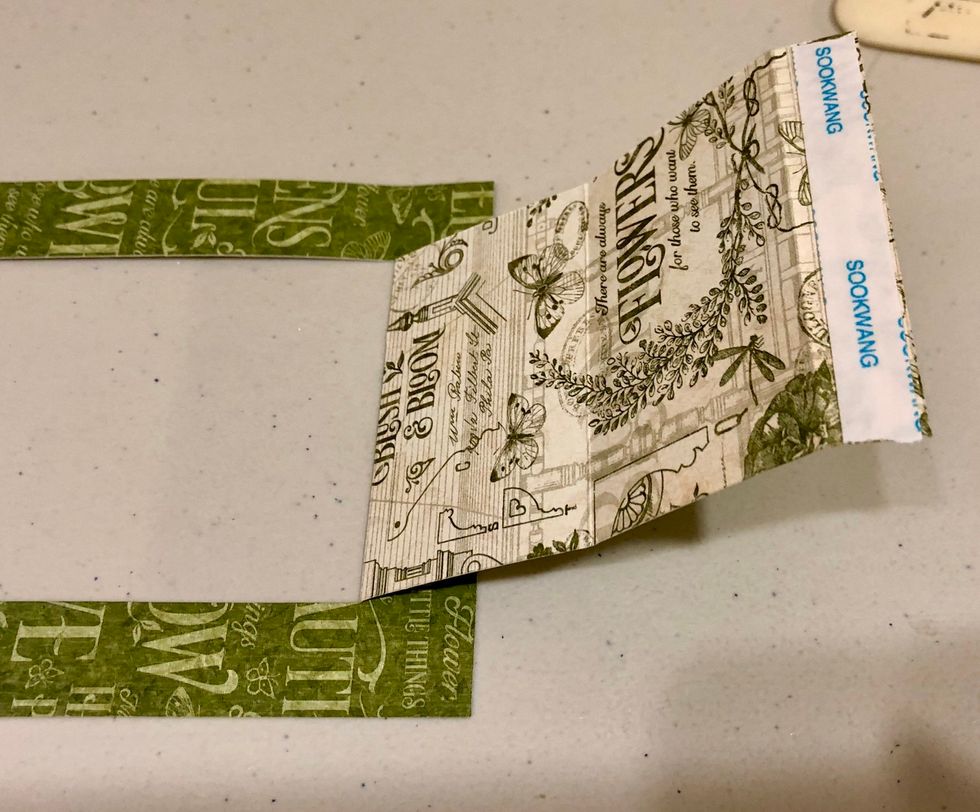 Add score tape to the back side of the first scored section of the flap as shown.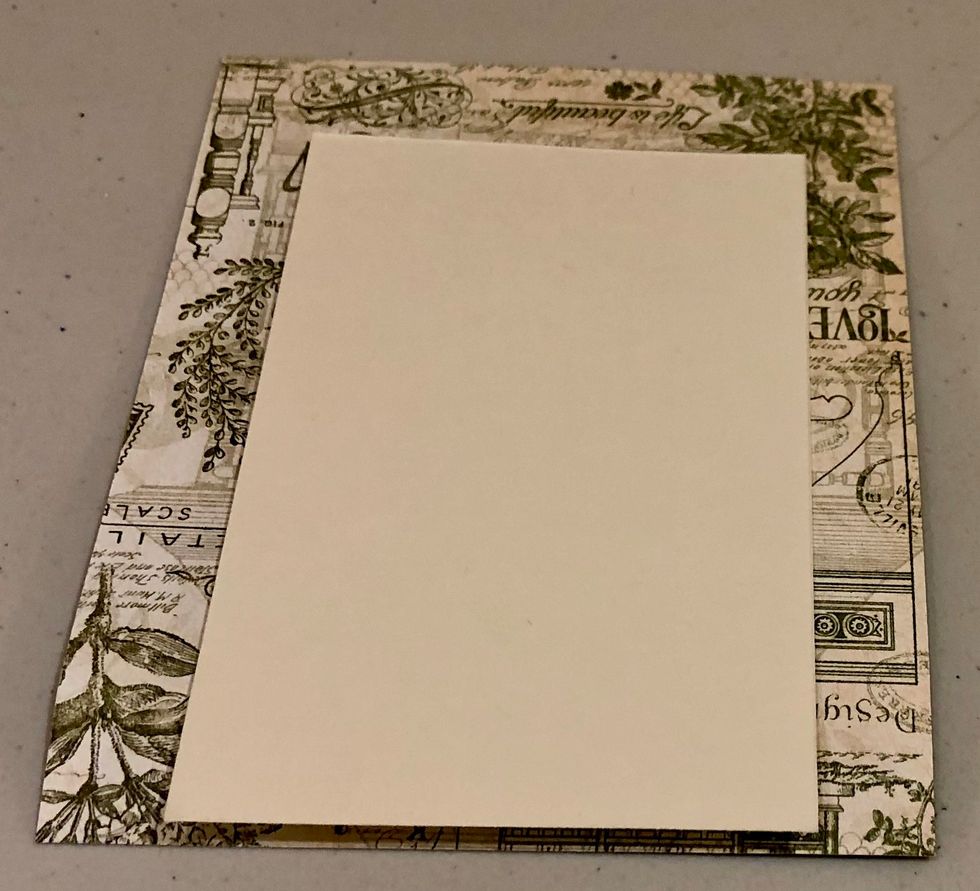 Remove the tap backing. Attach the 3x4-3/4 Ivory cardstock to the flap as shown.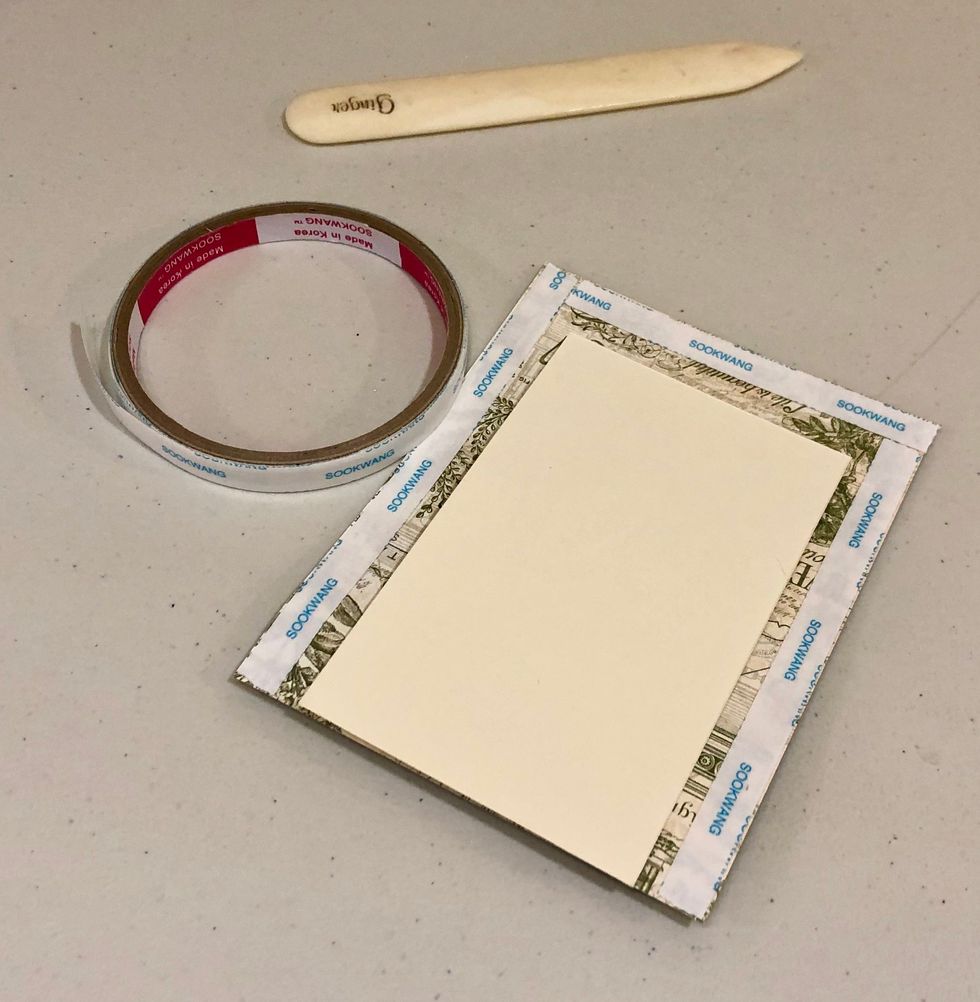 Add score tape to the back along the two sides and bottom section of the panel.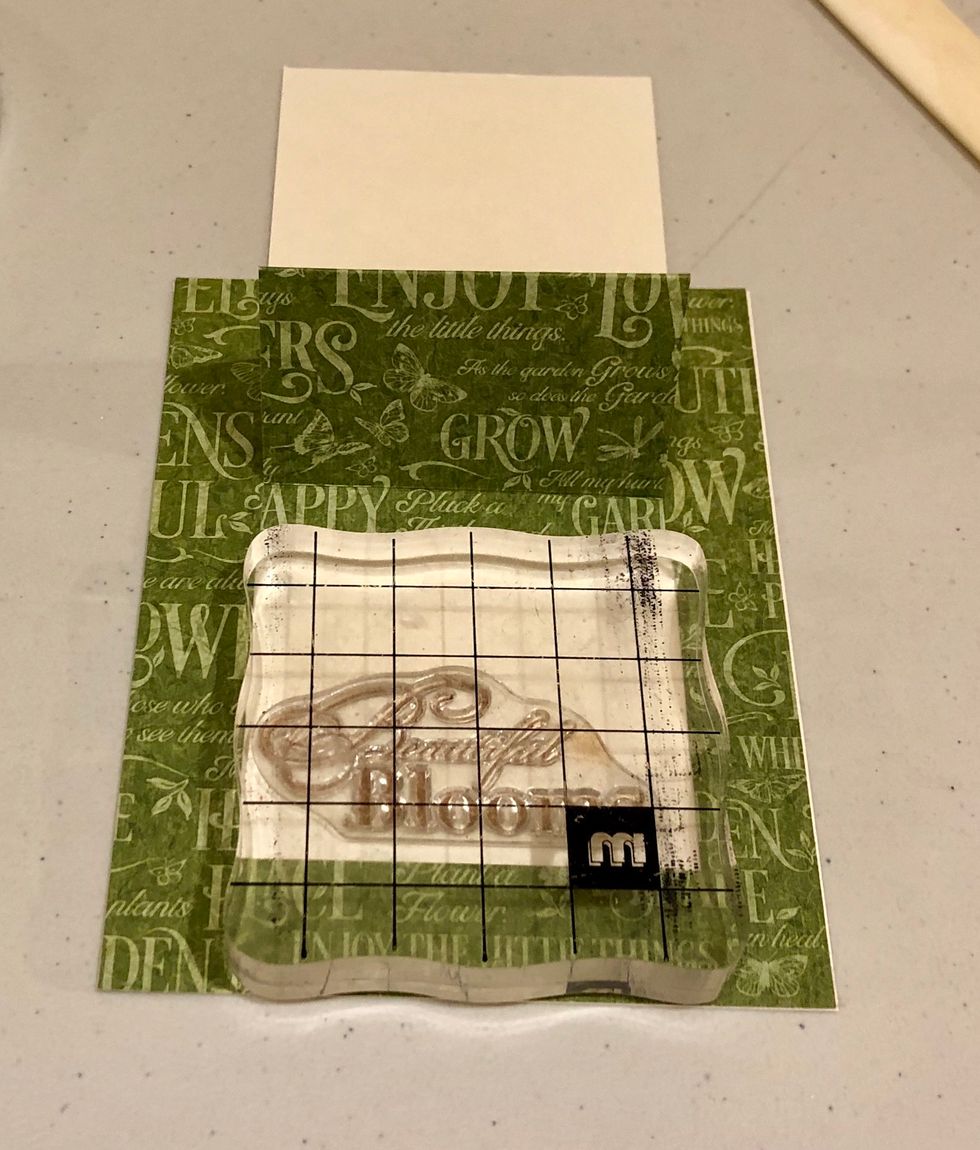 Remove the tape backing and attach the panel to the Ivory cardstock that measures 4-1/4x5-1/2. Pull the center section up and stamp a sentiment along the bottom section of the ivory piece.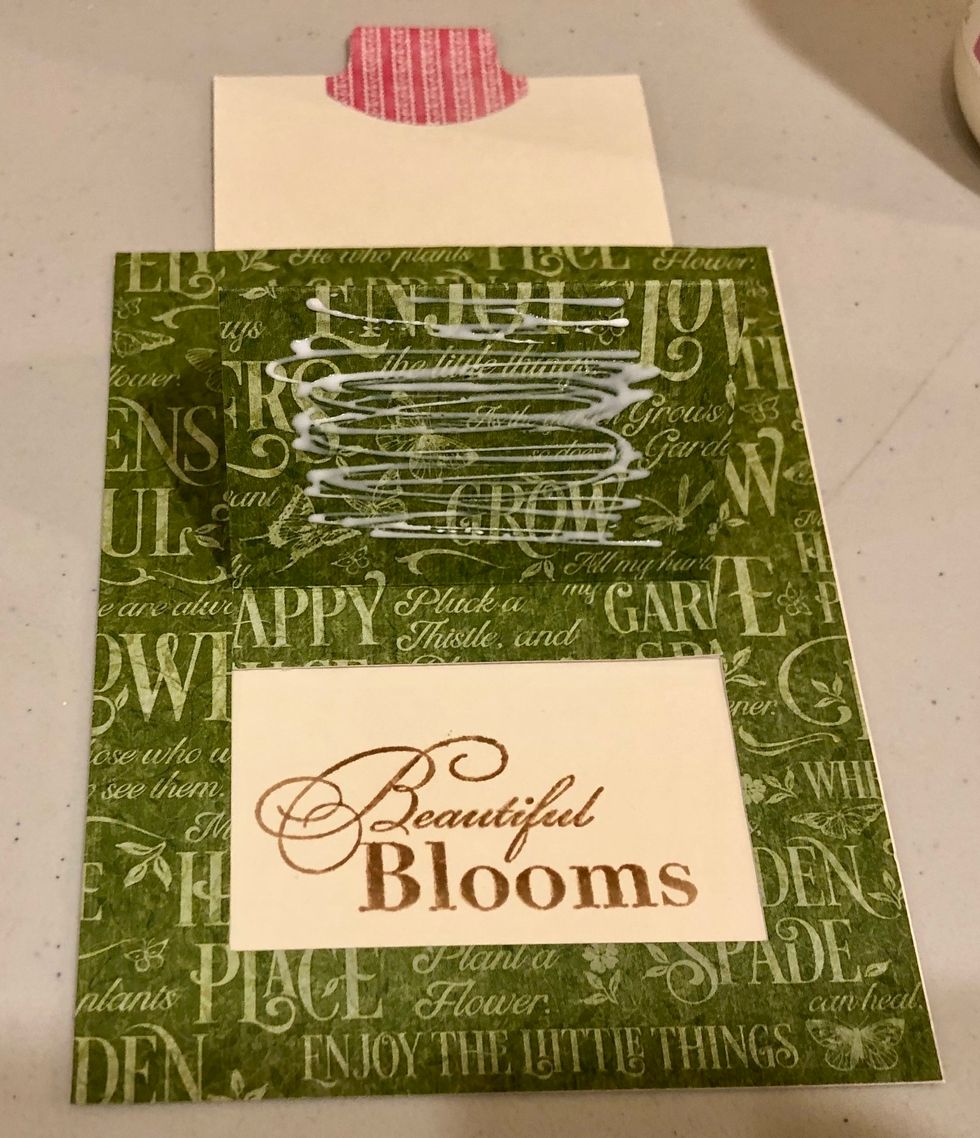 Add a tab to the top of the ivory panel and adhesive to the bottom center green section only.
Add your embellishments as shown making sure you keep the center section free.
Paper Trimmer
Bone Folder
Score Tape
Adhesive
Scissors
Graphic 45 Bloom 8x8 paper pad
Graphic 45 Bloom Chipboard
Graphic 45 Bloom 12x12 Patterns and Solids
Embellishmets