May be unfamiliar but amazingly good. Not complicated. The most difficult is to peal the the grape fruits but have a look how easy
5
With a whisk cream the yogurt. I'd you are using the Greek yogurt. It is good. If u don't have it just strain 250 g for 15 mins. Add I crushed garlic. Salt.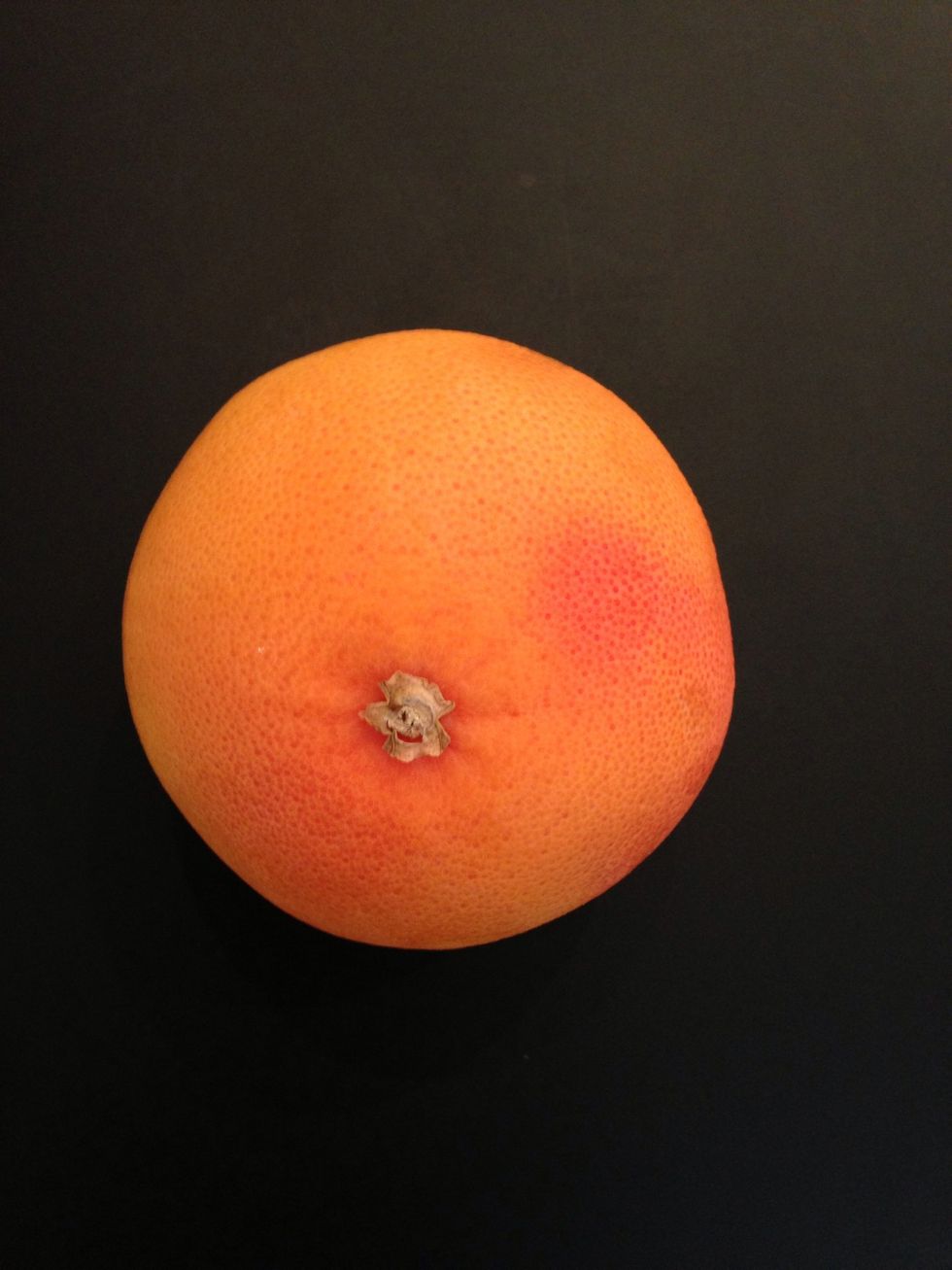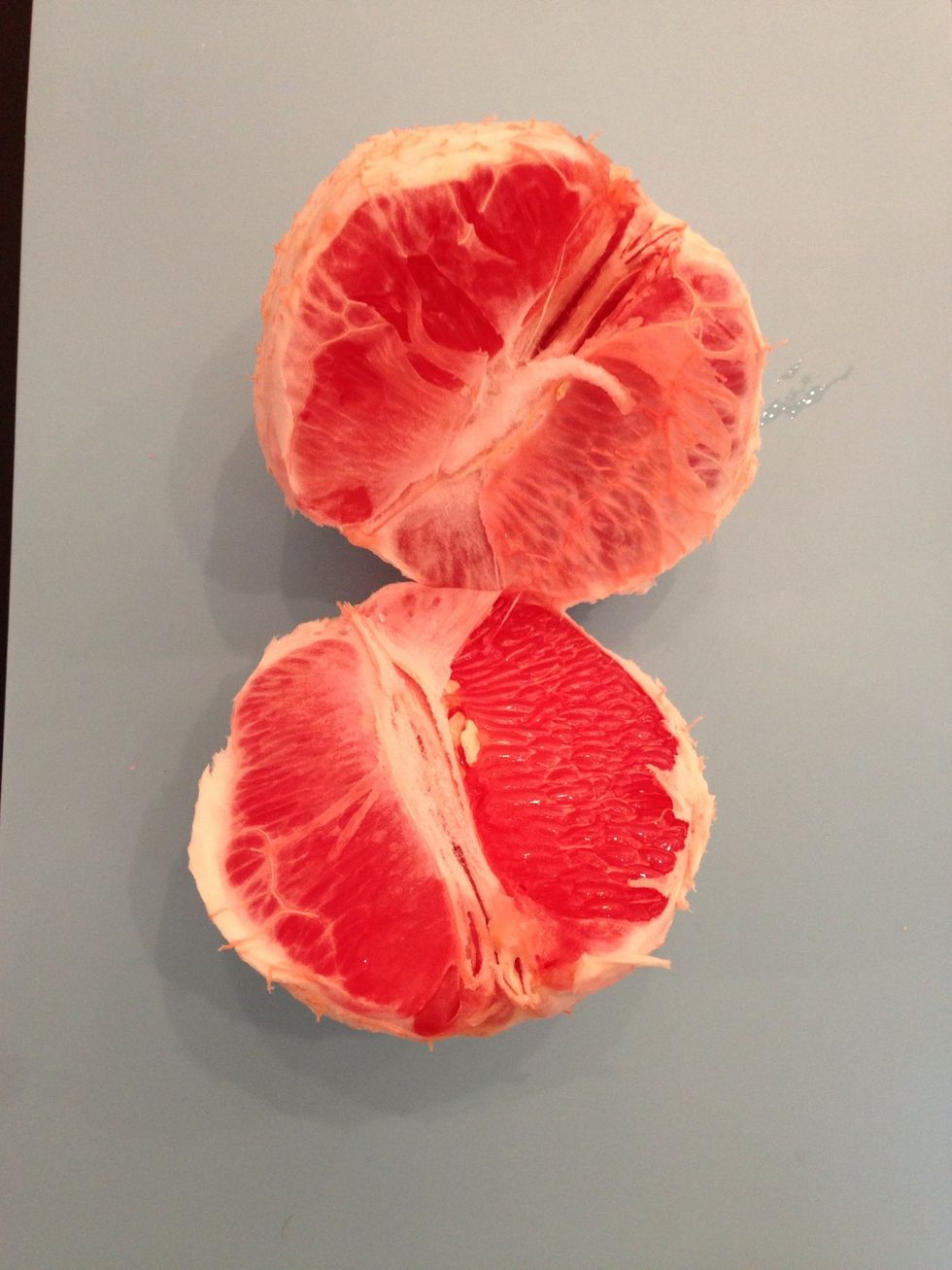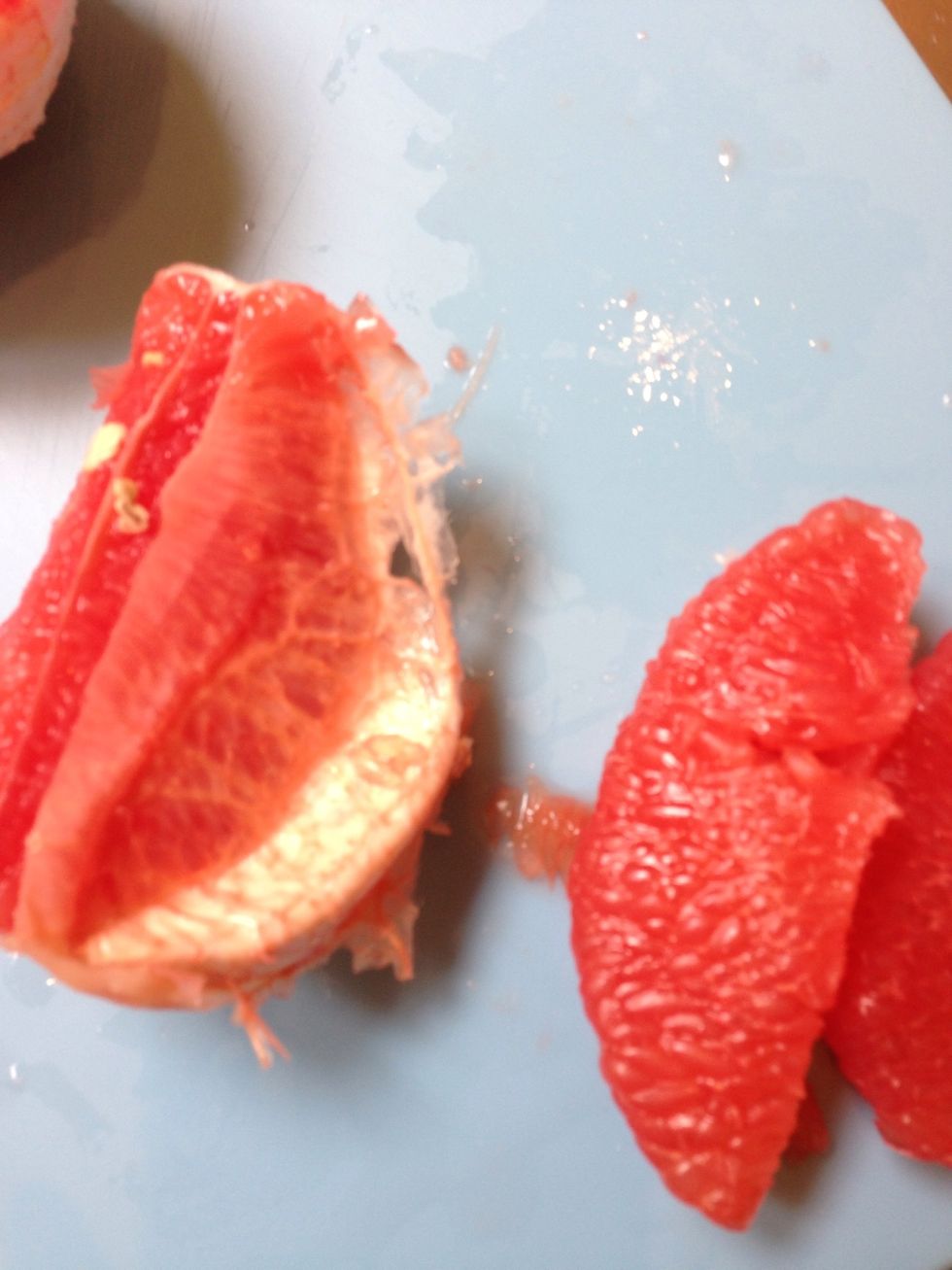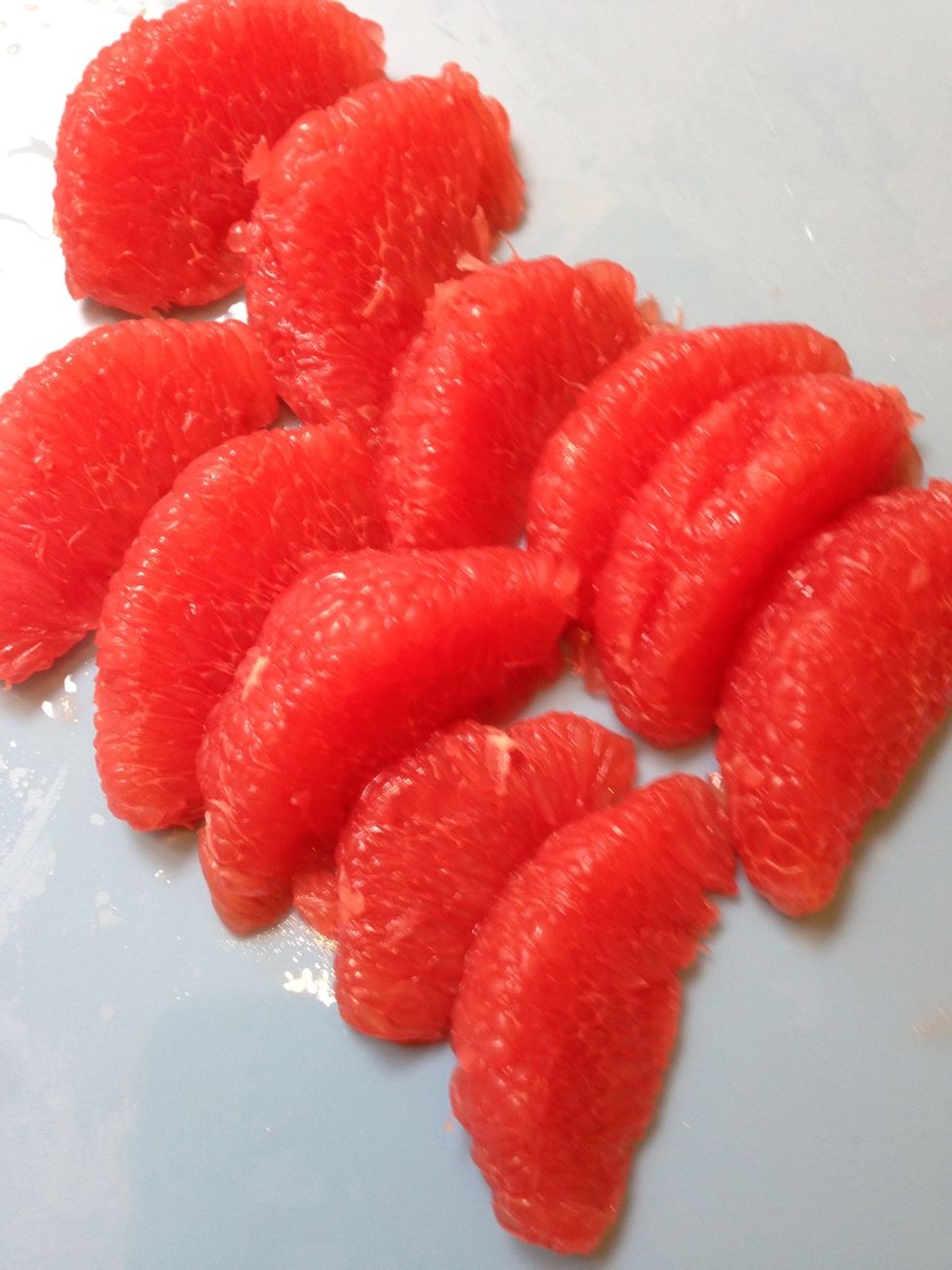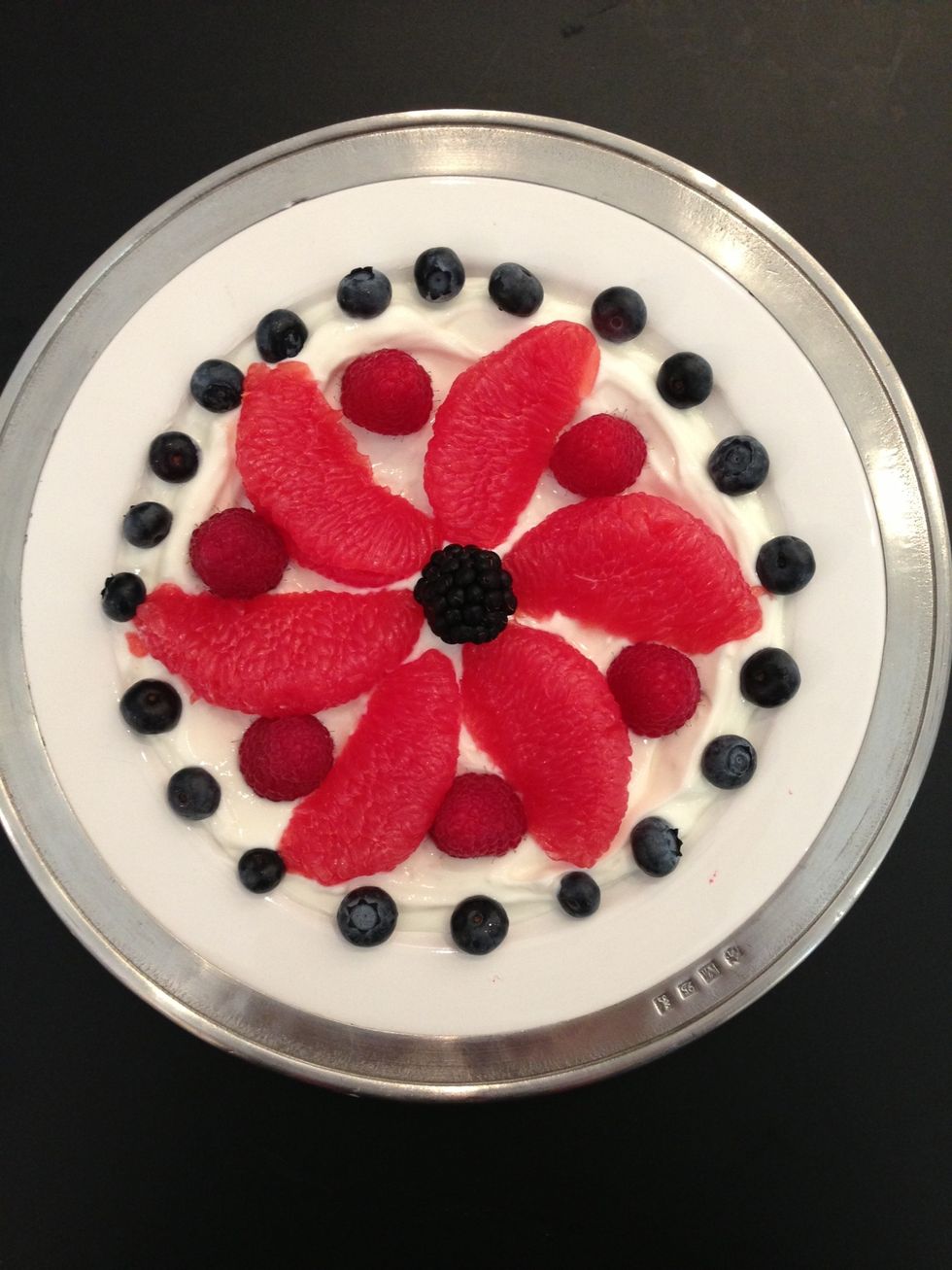 Put the yogurt in the bottom of the plate and arrange the rest of the ingredients.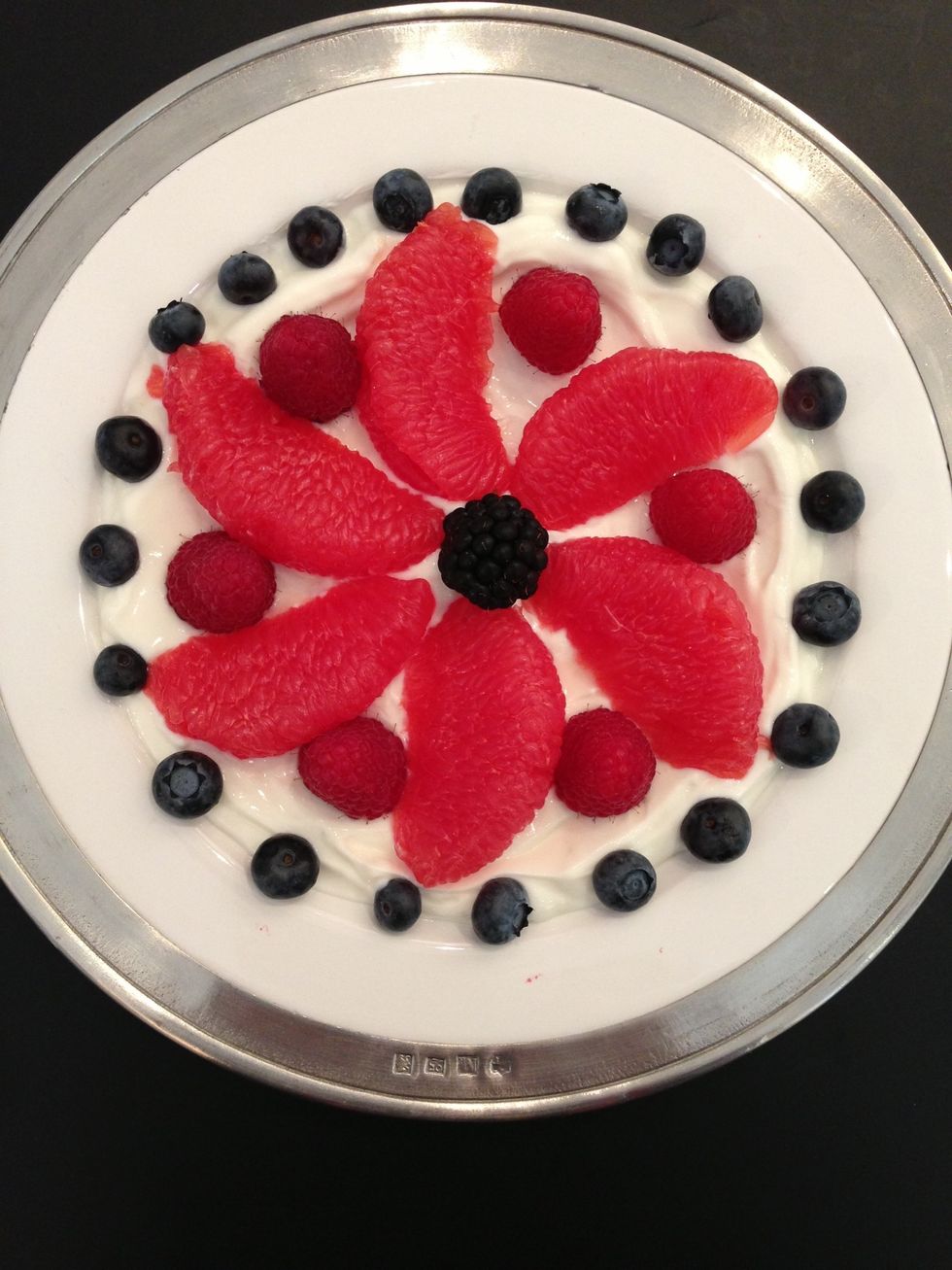 It s really a delicious summer starter for dinner. A variation would be to add sugar to your thick yogurt and serve your berries as a desert. But this is very common.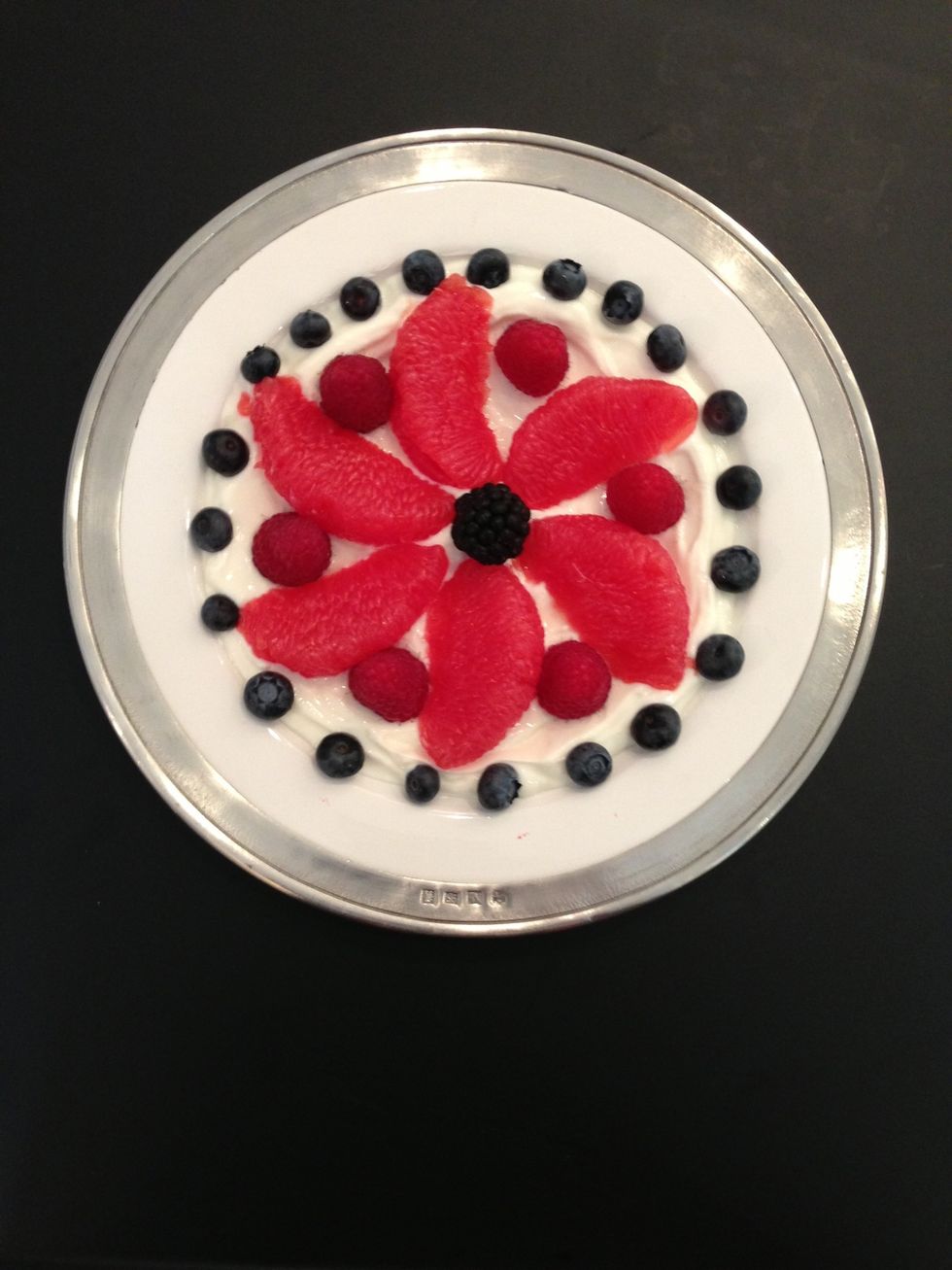 Grapefruit
Raspberry
Blueberries
Blackberries
Any berries of your choice
Yogurt creamy but not thick
Garlic
Crystal natural salt