Graduation Cards With Graphic 45 & Gypsy Soul
15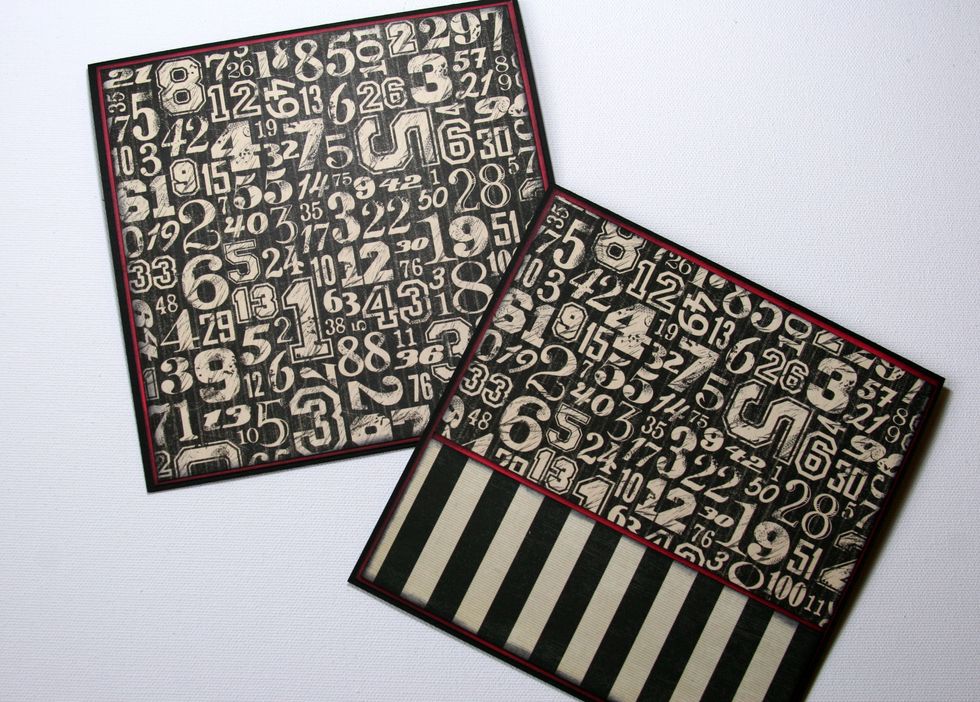 Begin with 2 sheets 6 x 12 " of black cardstock. Score at 6 " Add 5 7/8" squared red cardstock and top with 5 3/4" patterned paper. Ink all edges. Double sided tape makes this quick and easy.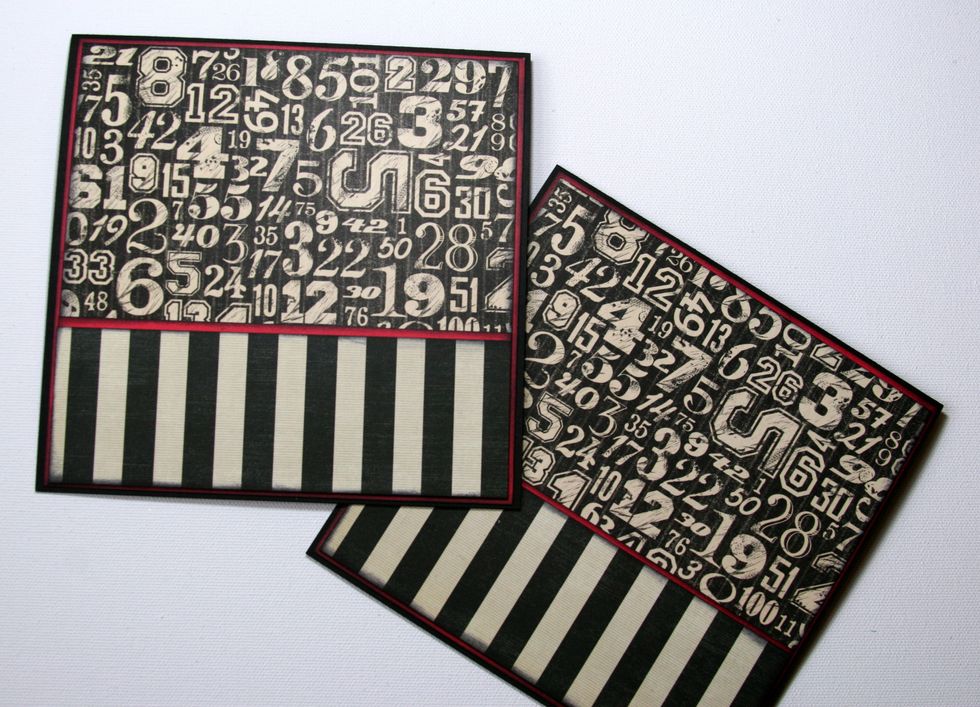 Add contrasting pattern band 2 x 5 3/4 " at the bottom with red border to separate the patterns.
Layer on banner shapes choosing papers with a smaller pattern for contrast. This is a great time to add brads before the banner shapes are attached.
Add tags.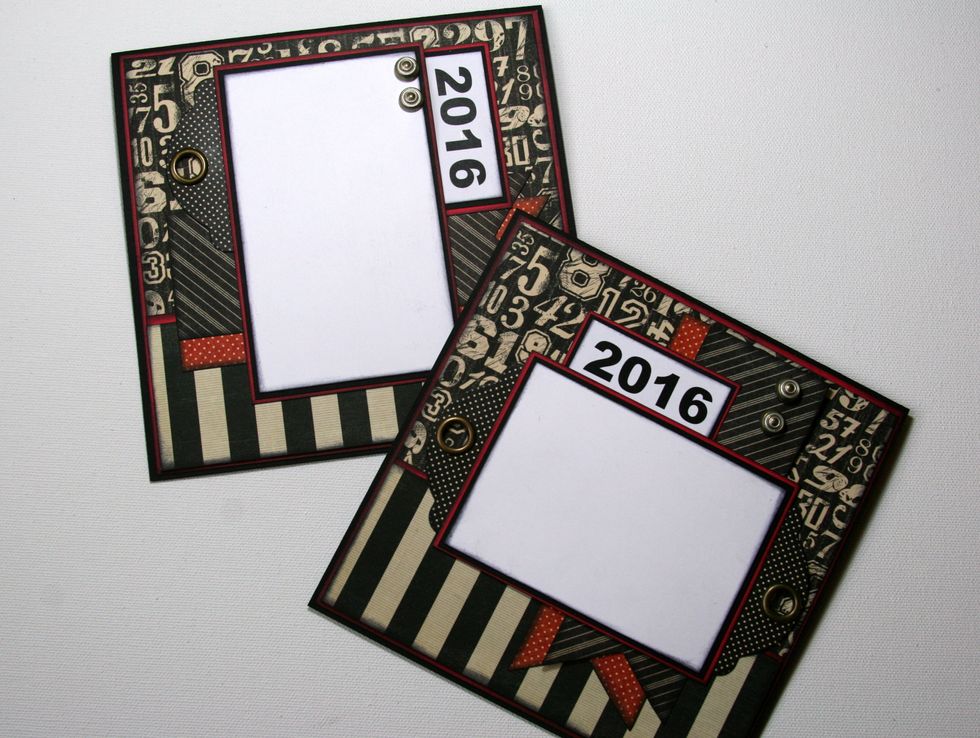 Adhere a background for the chippies. Layer school colors behind white cardstock. Don't forget to ink the edges. I've also included a graduation year.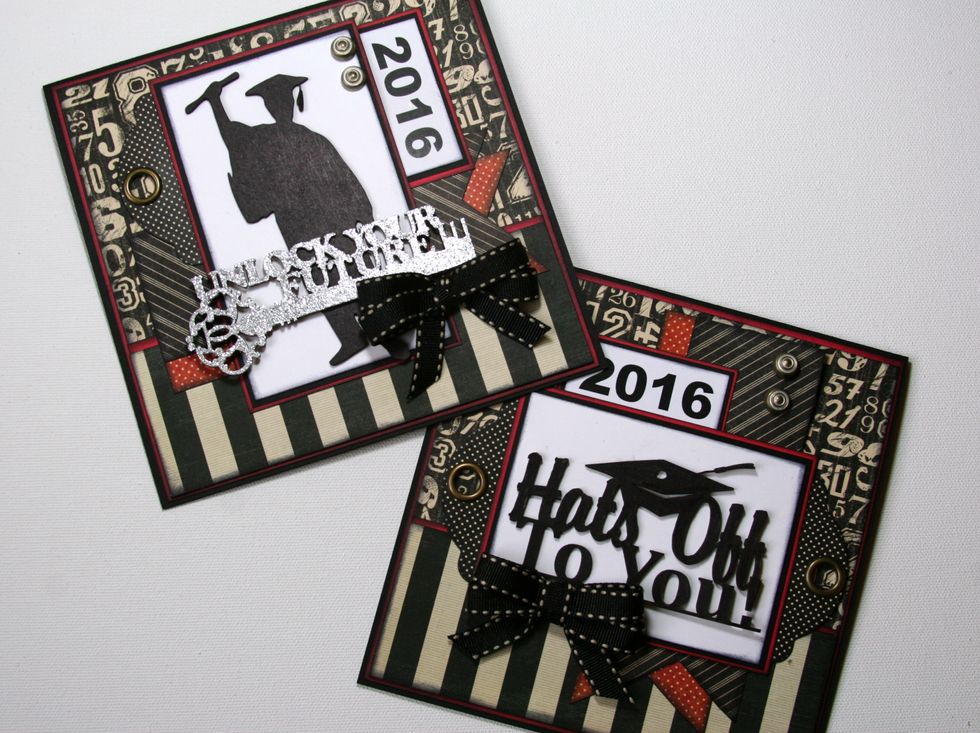 Finish the chipboard in flat black for a graphic pop. Additional chipboard was finished with silvery embossing powder which compliments the brads. Finish with small black bows.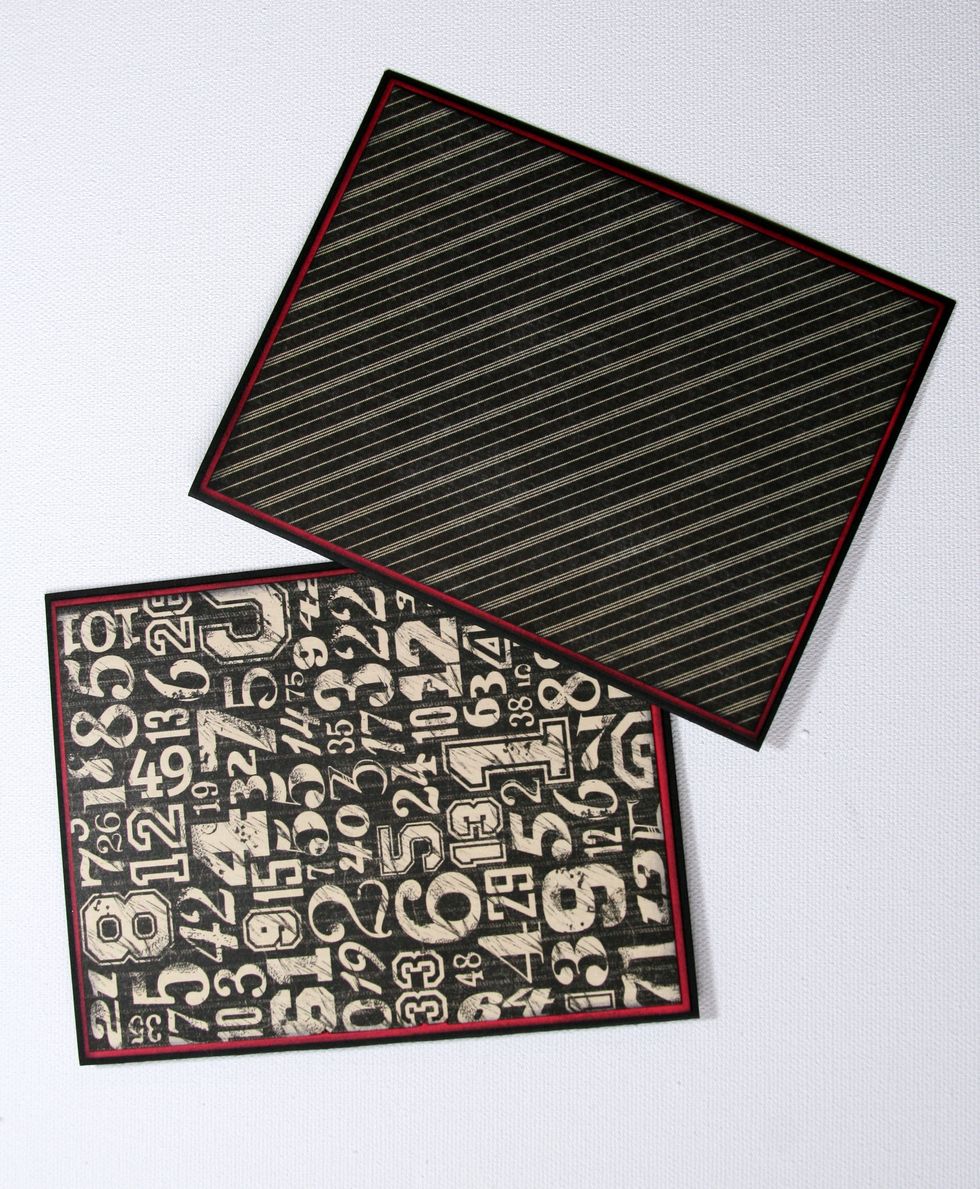 Smaller A2 sized cards begin as you did the larger cards with the finished size being 5 1/2 " x 4 1/4 " when folded. Remember to ink well and use double sided adhesive tape.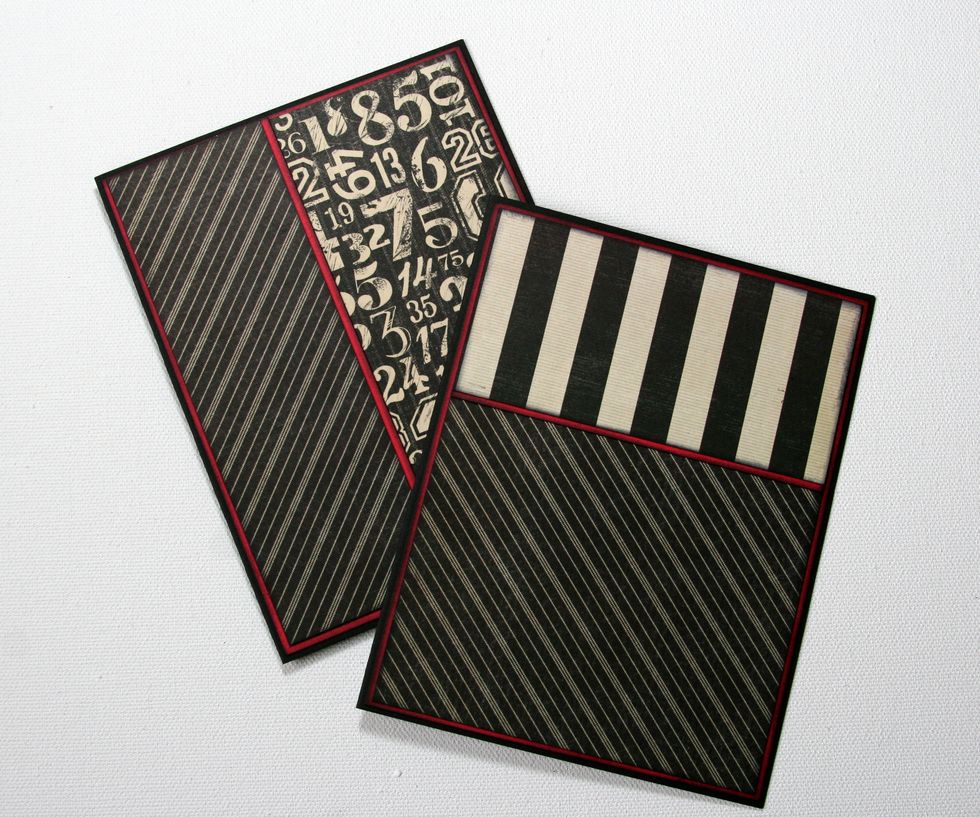 Add second pattern layer with a red border.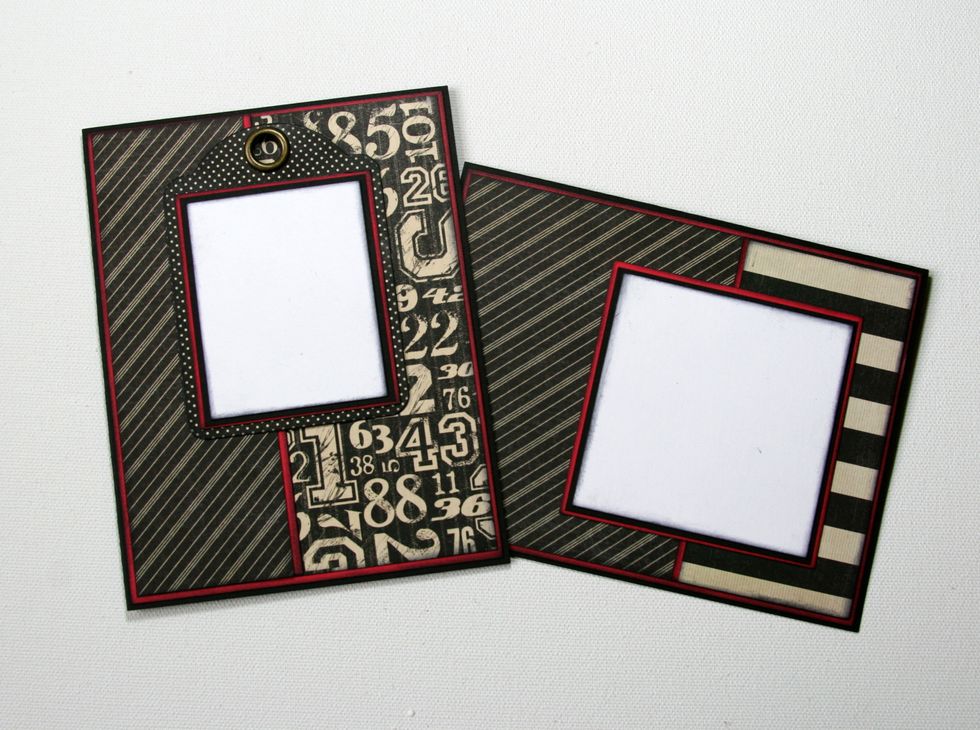 As with the first set....create a background for the chipboard by layering school colors with white cardstock. For the card on the left I added a tag before adhering to card base.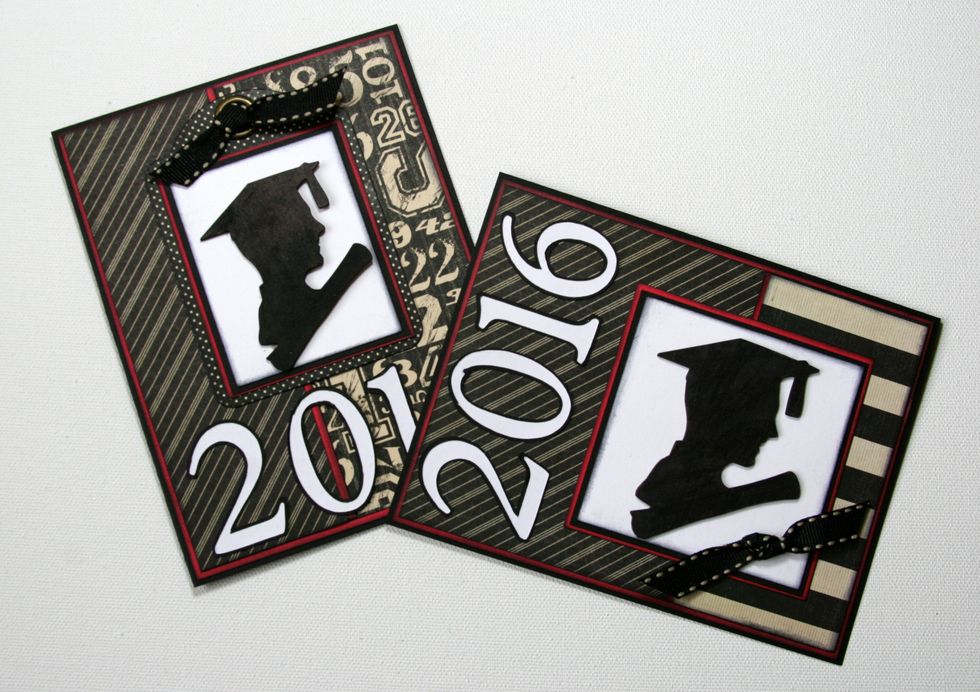 Finish these cards with additional chipboard pieces and the graduating year..this time cut with the Cricut.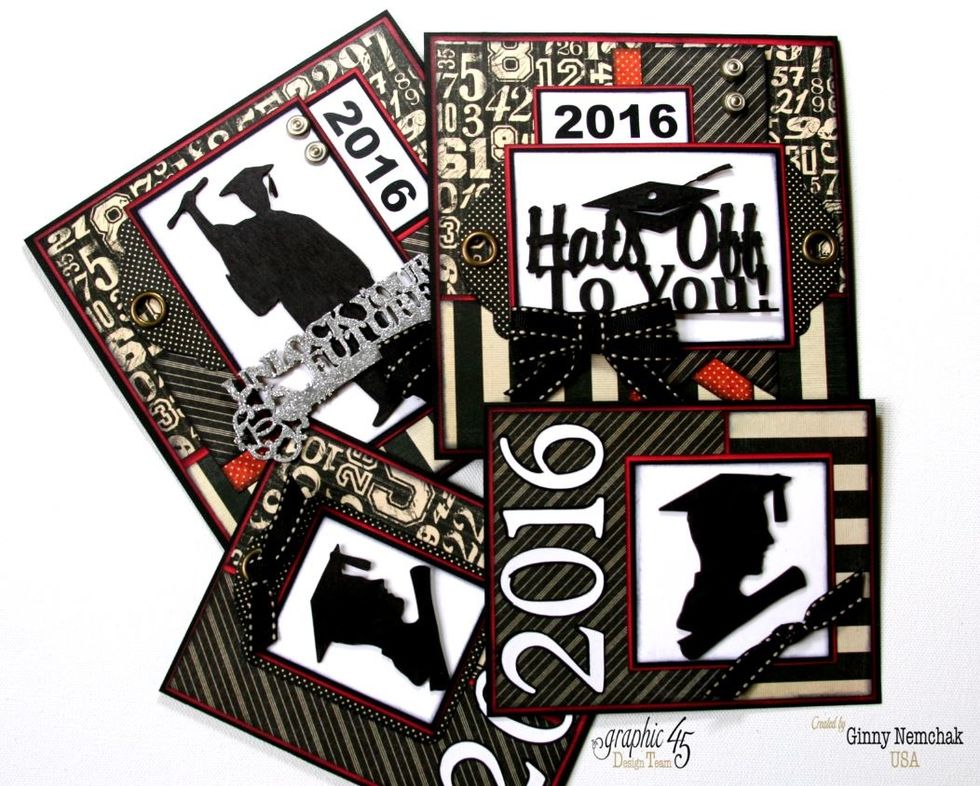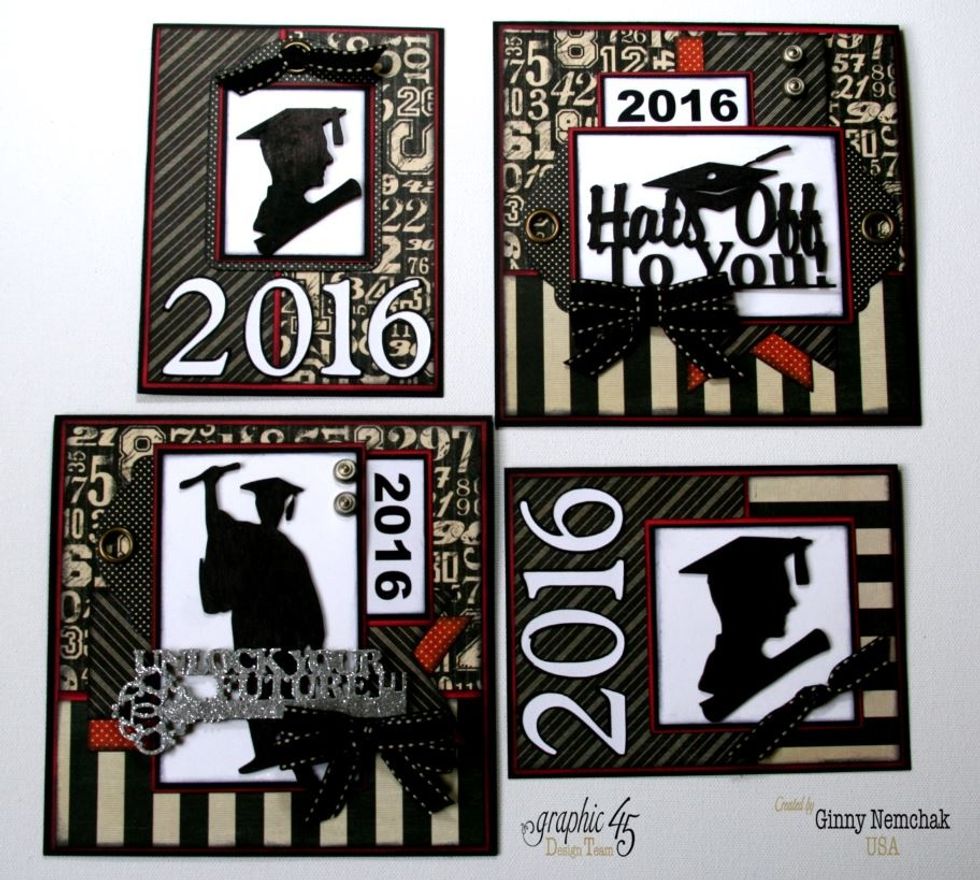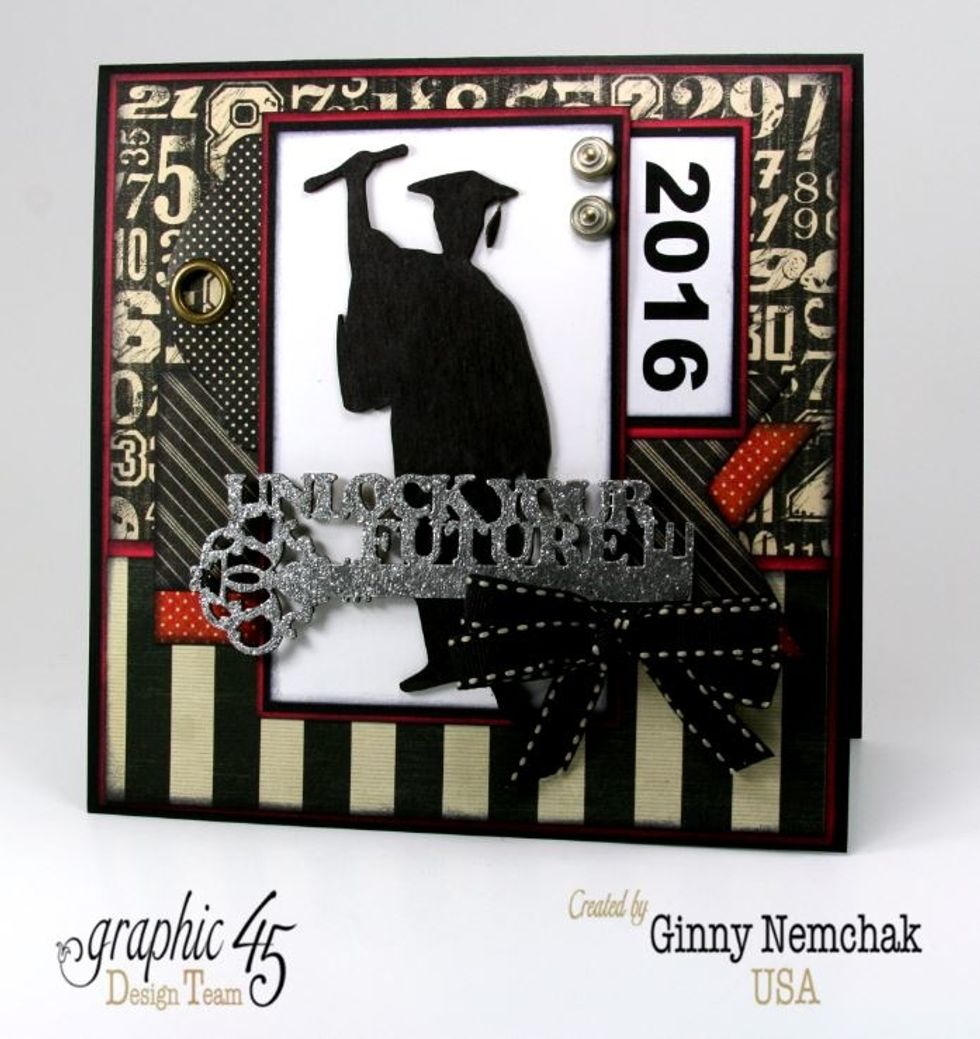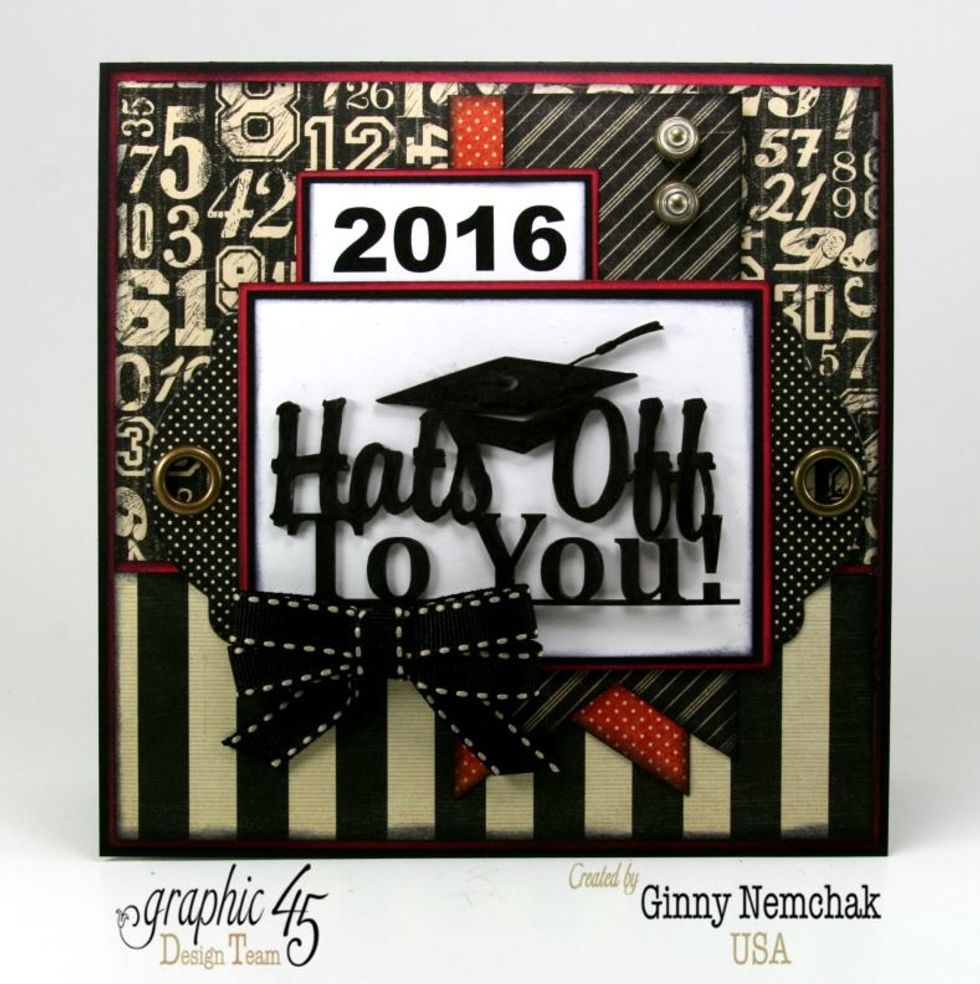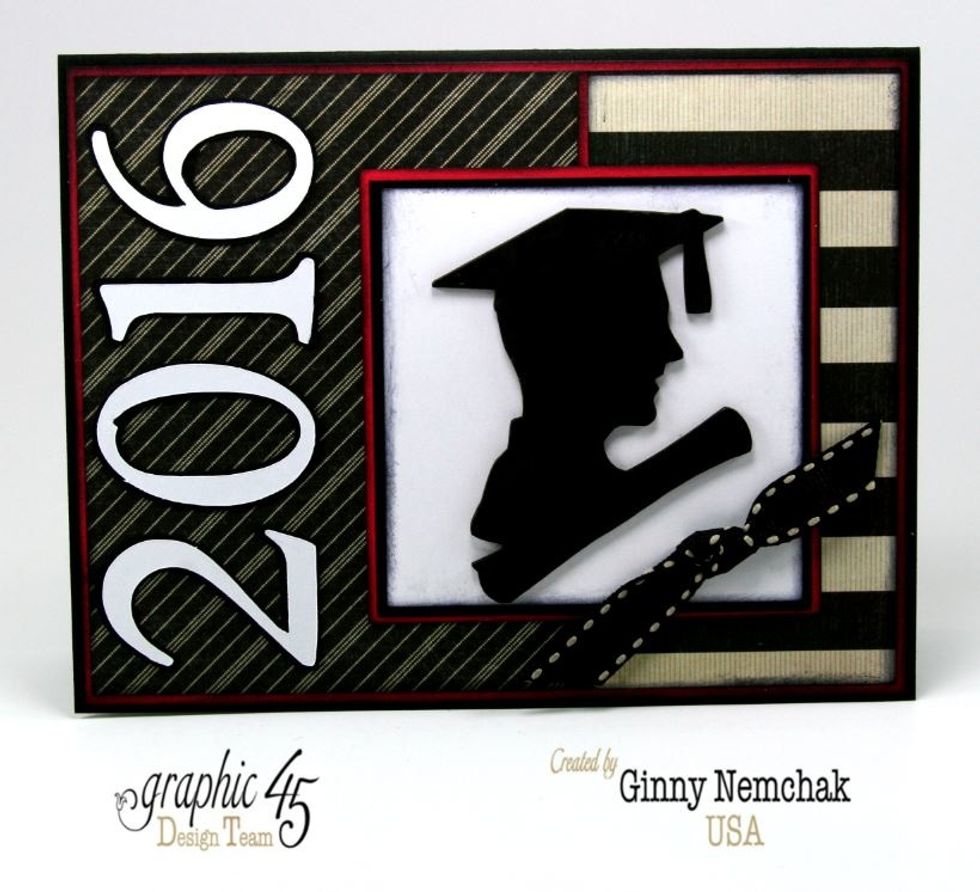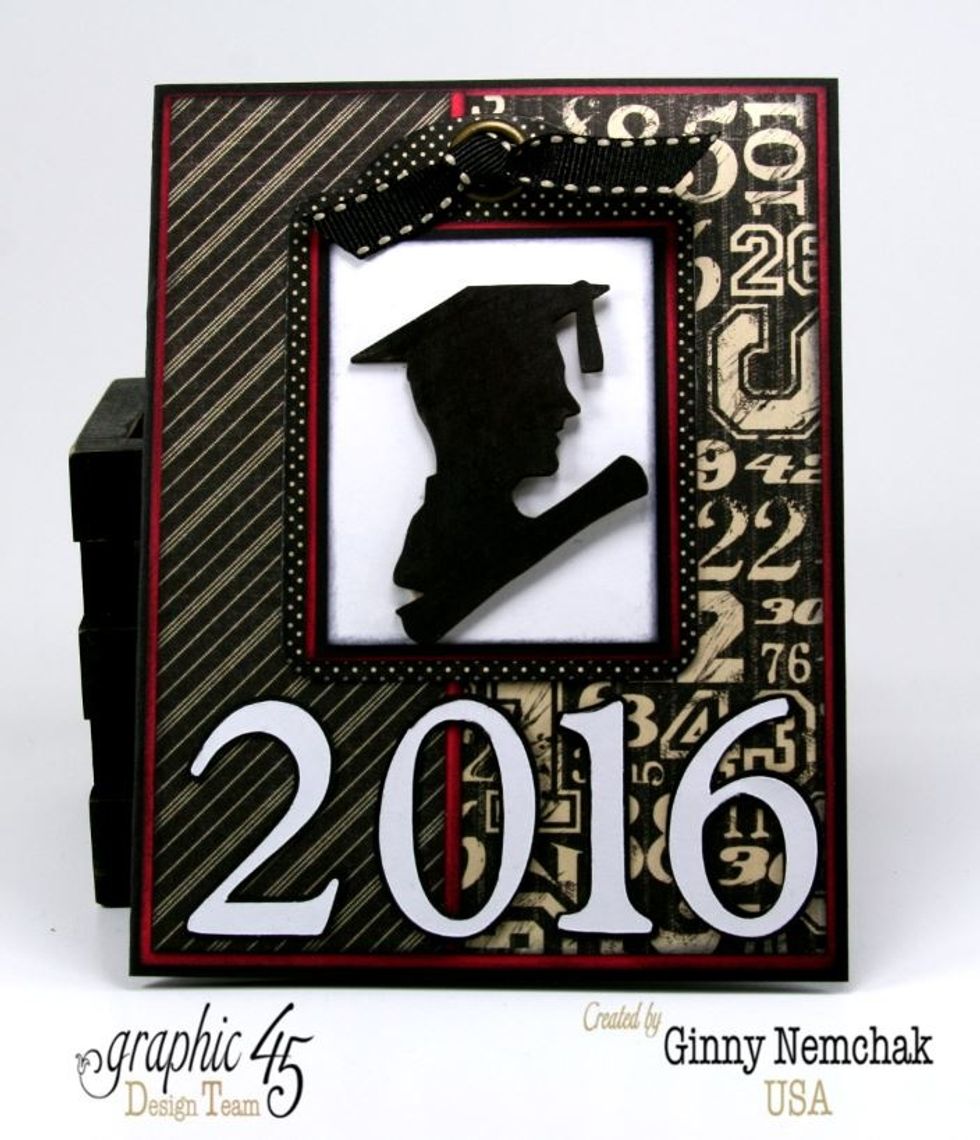 G45 Raining Cats and Dogs~ Patterns & Solids 6 x 6
Graphic 45 Good Ol' Sport~ Patterns & Solids 6 x 6
Graphic 45 Staples~ Shabby Chic Ornate Metal Brads
Graphic 45 Staples~ Alpha Banner-ATC Black
Gypsy Soul Laser Cut Chippie~Graduation Shapes Set
Black Cardstock
Red Cardstock
Distress Ink~Black Soot
Double Sided Adhesive Tape
Hot Glue