Create your free account. http://tinyurl.com/o54nw9h Check your email for password.
Camera set up for laptop: Click Example 10 ? Exam Click airplane Download plugin, hit run
Click the classes tab and trash the example class.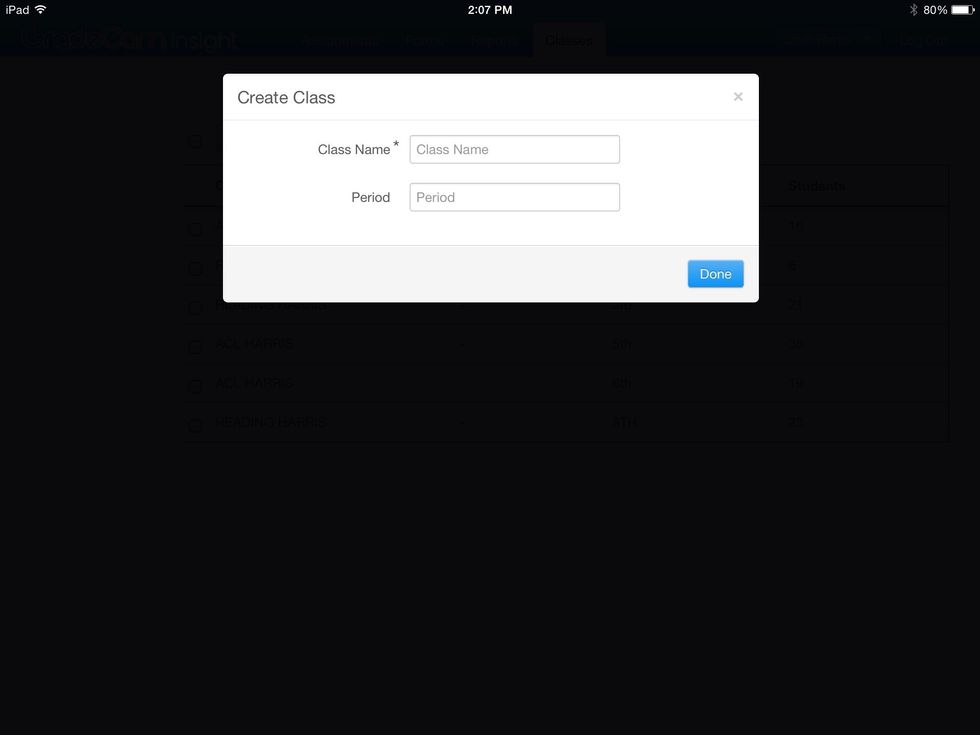 Click the blue CLASSES tab, click add class. When this screen comes up title your class "Test Drive"
Click add and begin adding our test drive students.
Please add student ID # 0001. You can give whatever name you choose. Hit create/add student. Repeat with ID numbers through 0010. These will be our test kids to scan.
Now let's begin with our handouts.
Click the export roster link in Gradespeed.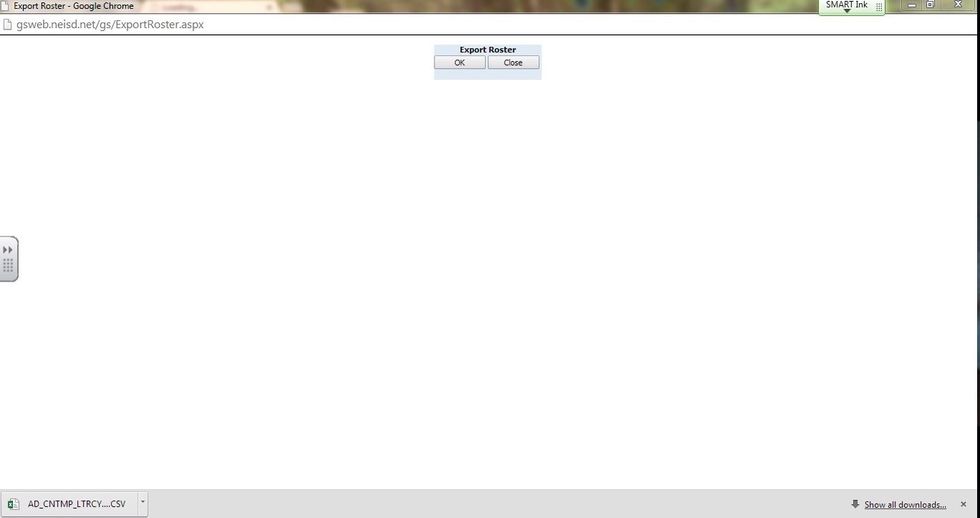 Maximize this window so you can see it download at the bottom of the page when you click ok. Repeat for all classes.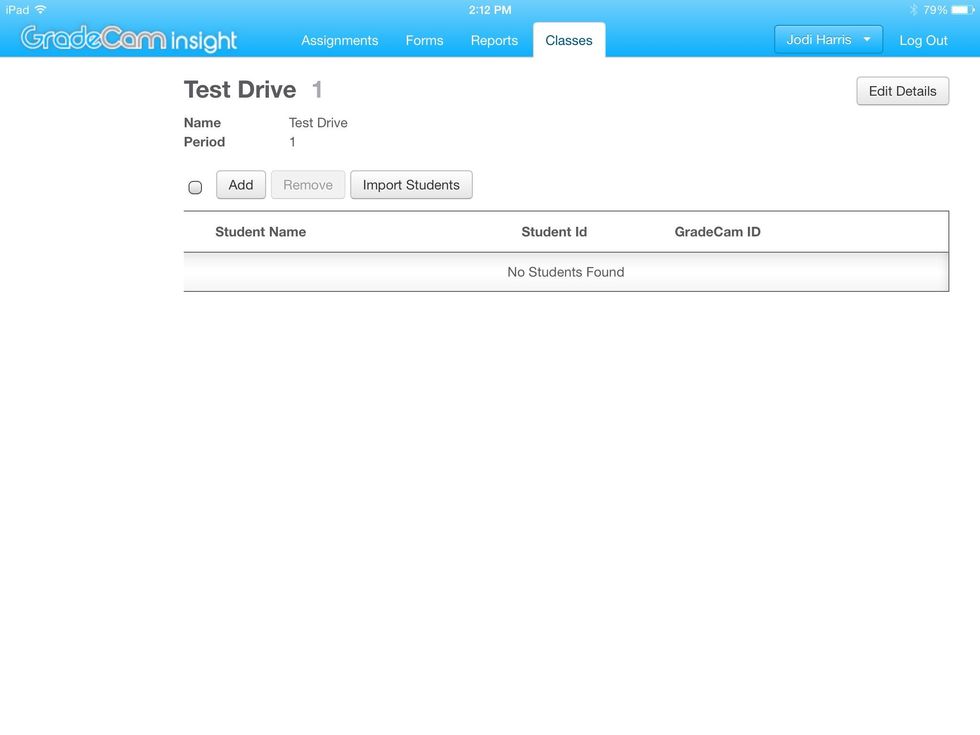 Click your class name. Click import students.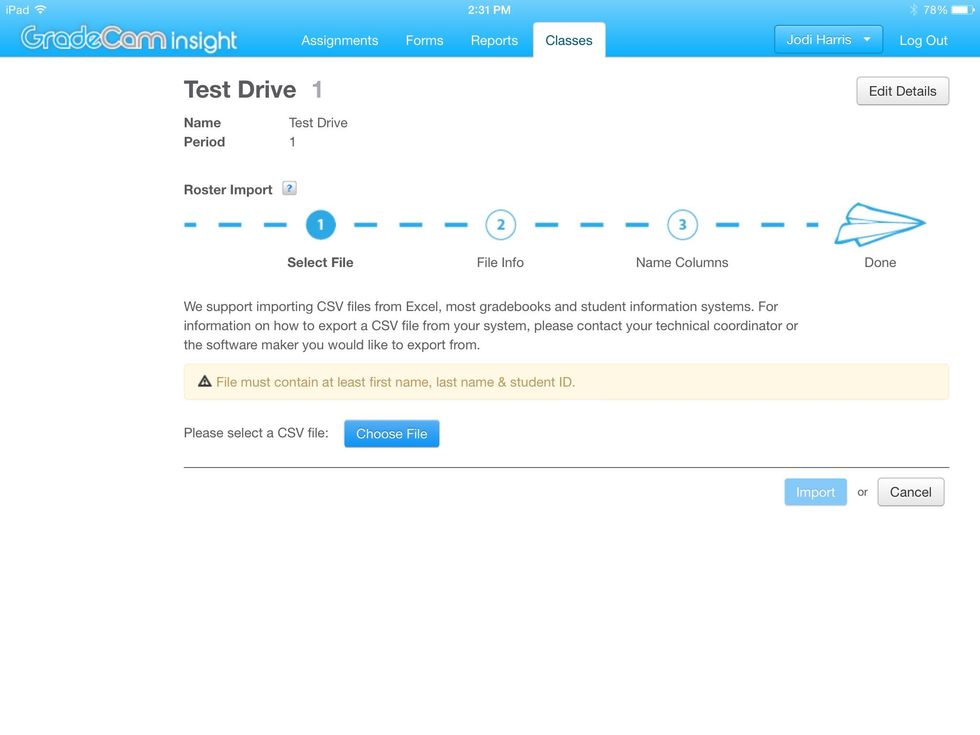 Choose the file you downloaded from Gradespeed in the downloads on your computer. Hit IMPORT. Then keep hitting next or continue until the students are uploaded. Repeat for all classes.
Click your name on the drop down settings in gradecam. Click settings.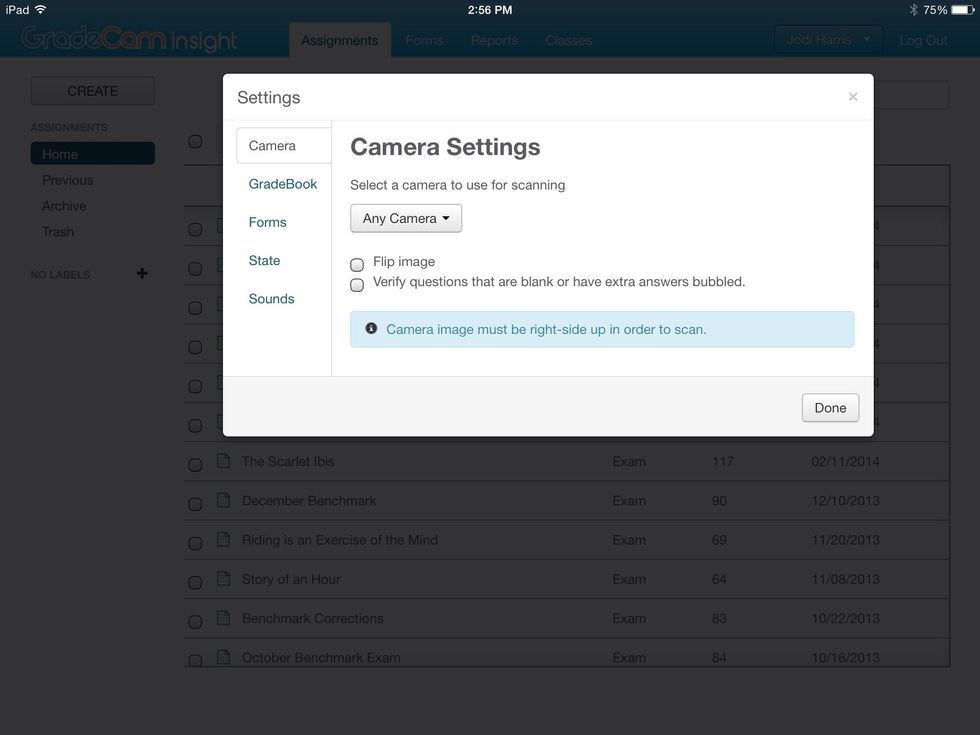 Click gradebook.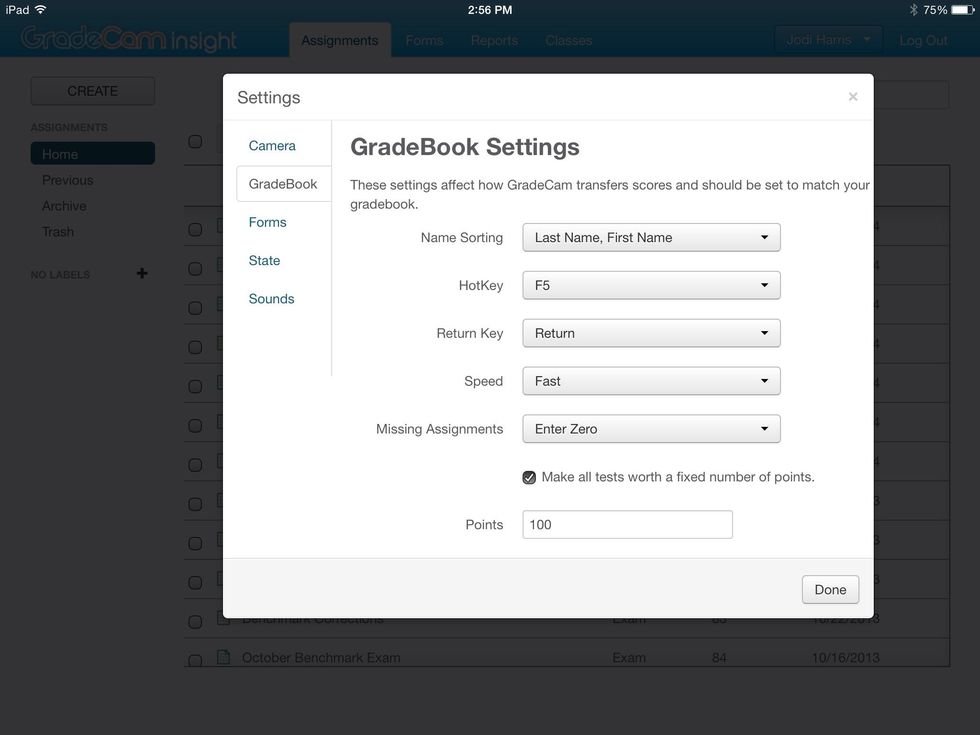 Match your settings to mine. The only two hotkeys that will work with our laptops are F1 & F5. If one doesn't work for you, try the other.
Click on the actual assignment where scores show up. Leave this window open. Then open gradespeed.

Click in the first box of the assignment and hit your hot key. Grades will import. If they do not, repeat previous step with the alternate hot key. Try this step again.
Laptop with web cam
iPad
Elmo