If you don't have Dropbox, get it. It's a life-saver for educators. Notability isn't free, but it's pretty cheap.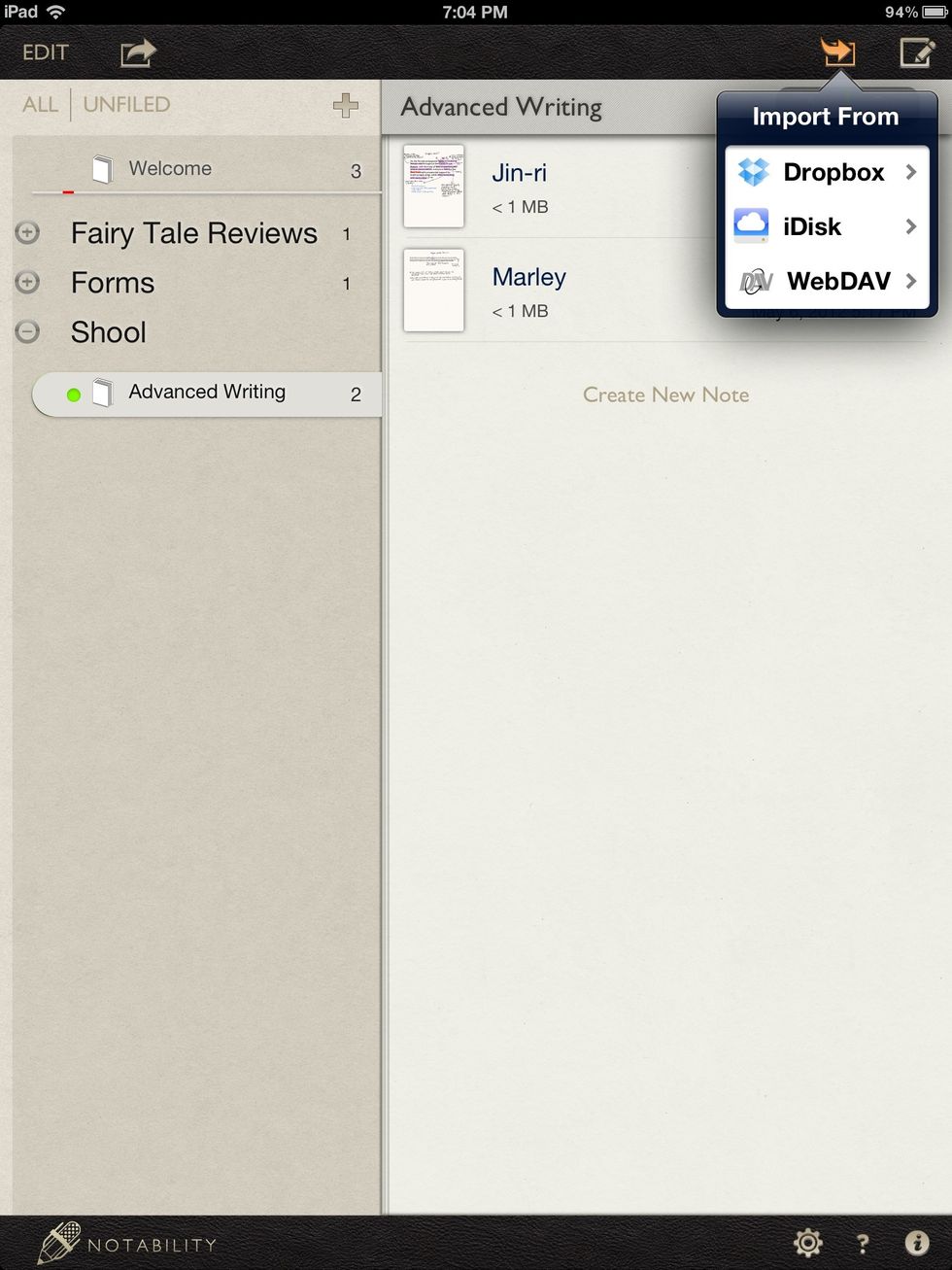 Open Notability and in the library, click one of the icons in the upper right corner to import. As you can see, you can import from iDisk or WebDAV, too.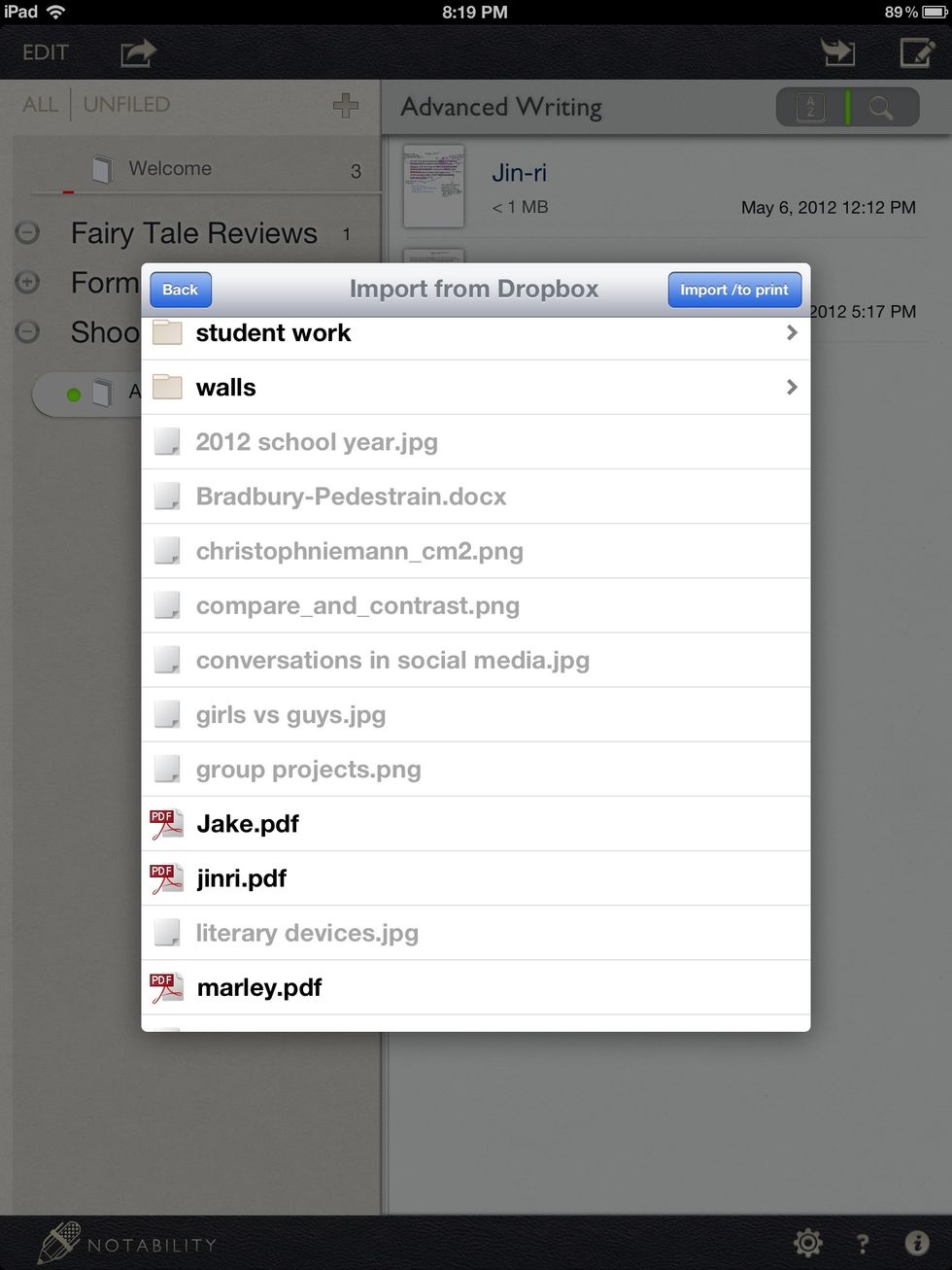 You want the student work to be saved as pdf files. Notability won't import jpgs or doc/docx files.
Click "Create new note."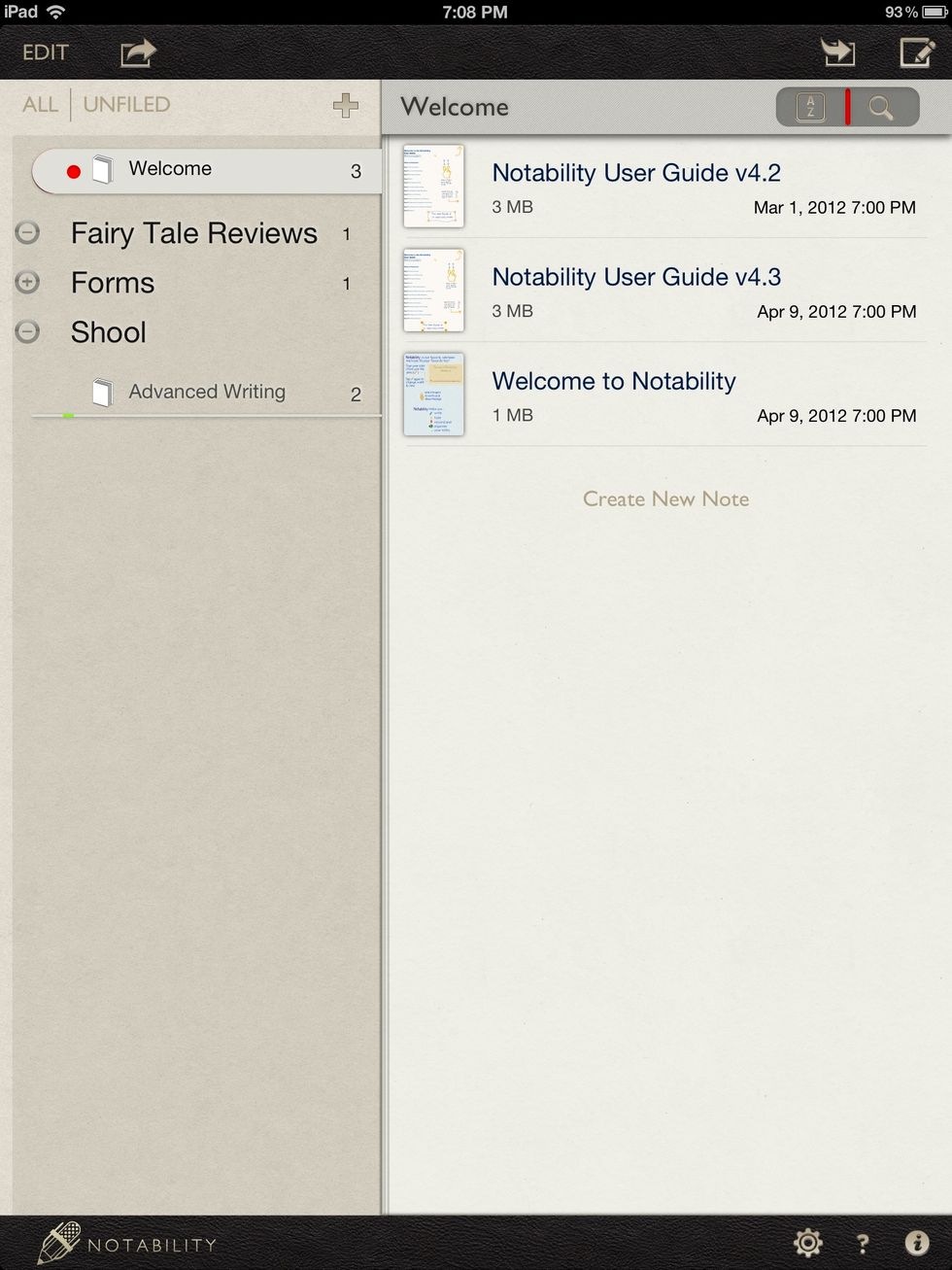 I won't say much about how to use Notability because it comes with these very thorough and easy-to-follow tutorials.
Use your stylus (or finger, I suppose) to highlight, edit, and comment. It's easiest to work with text that is double spaced and in a large font (18-pt or so).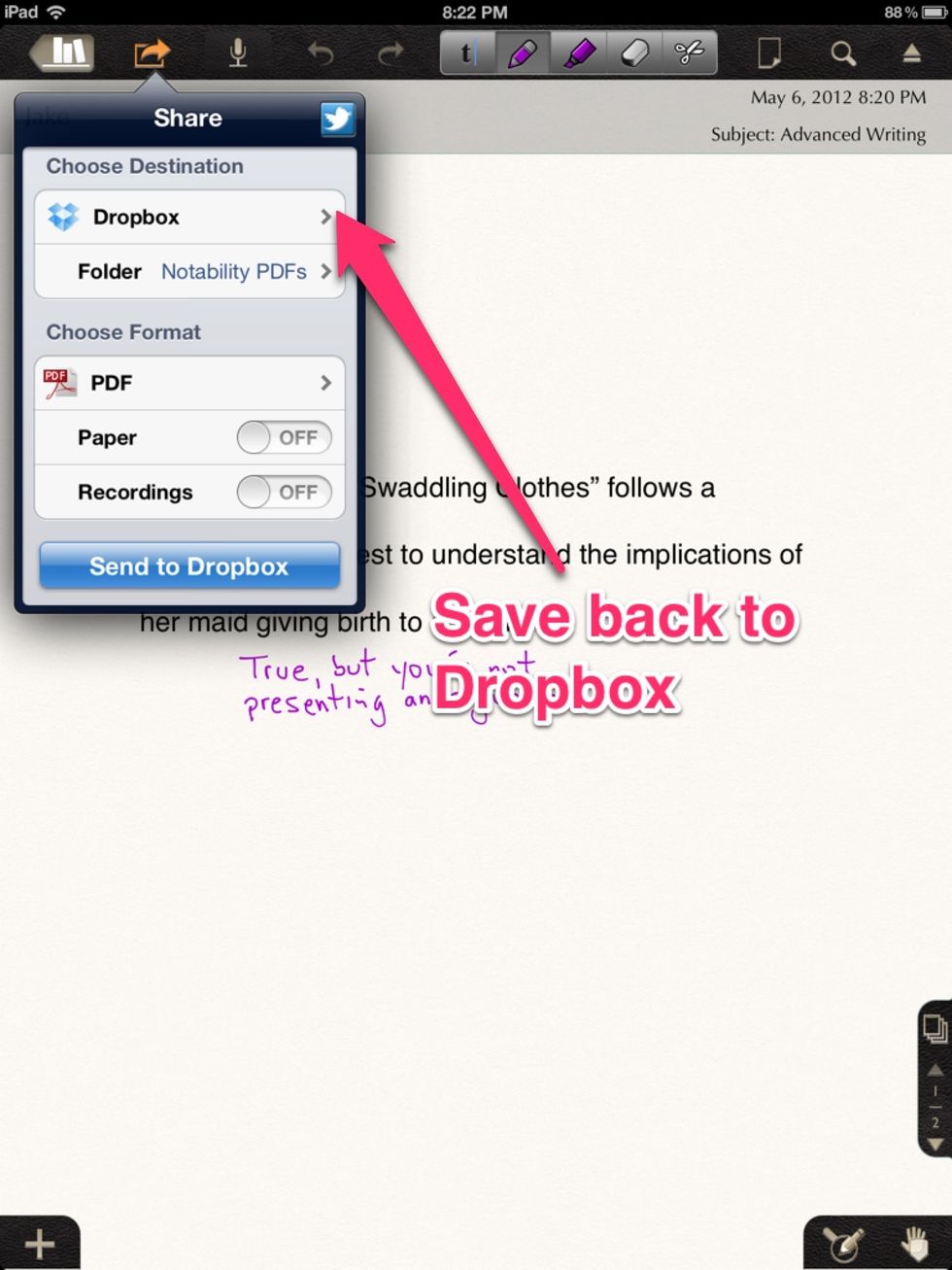 When you're done, you have a few options. Save the commented-upon work. . .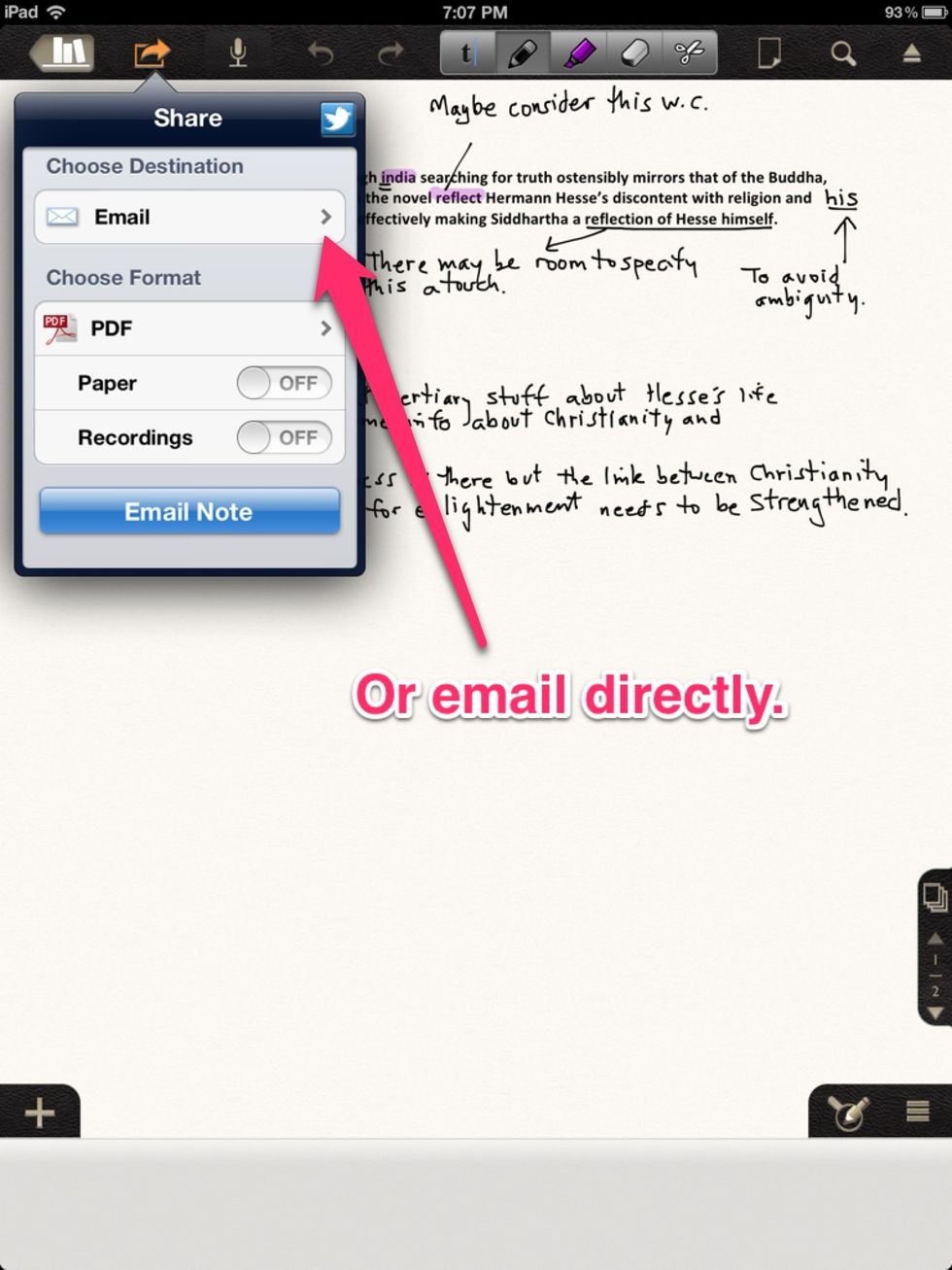 Or email it directly to the student.
Access to Dropbox
Notability app
A stylus
An iPad
Tim Storm
Teacher/writer. I like fabulist literature, working out till it hurts, and collective bargaining.