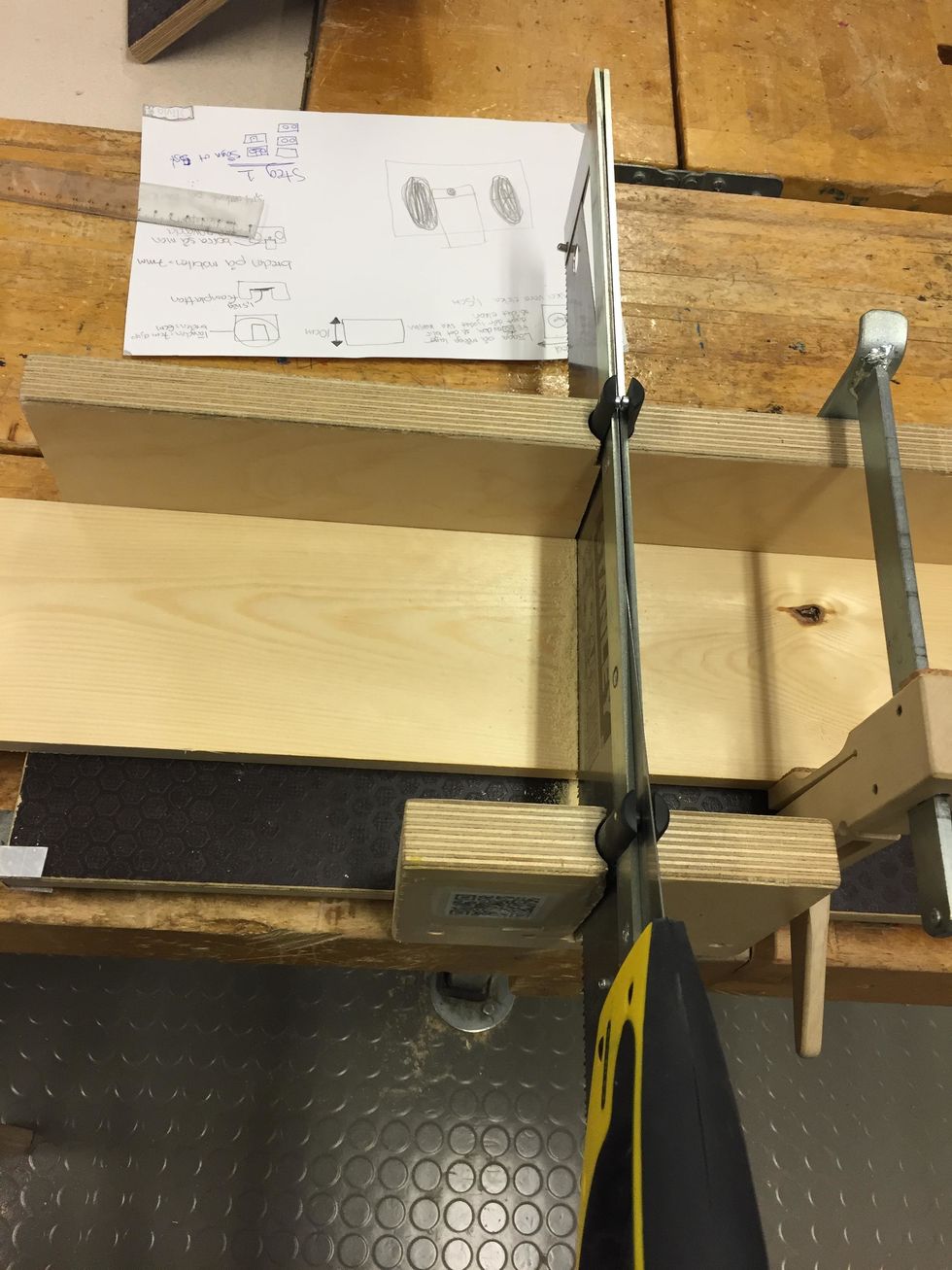 Såga ut dina delar efter de mått du mätt ut. Såga ut 4 stycken lika stora plankor så att högtalaren blir bred och stabil.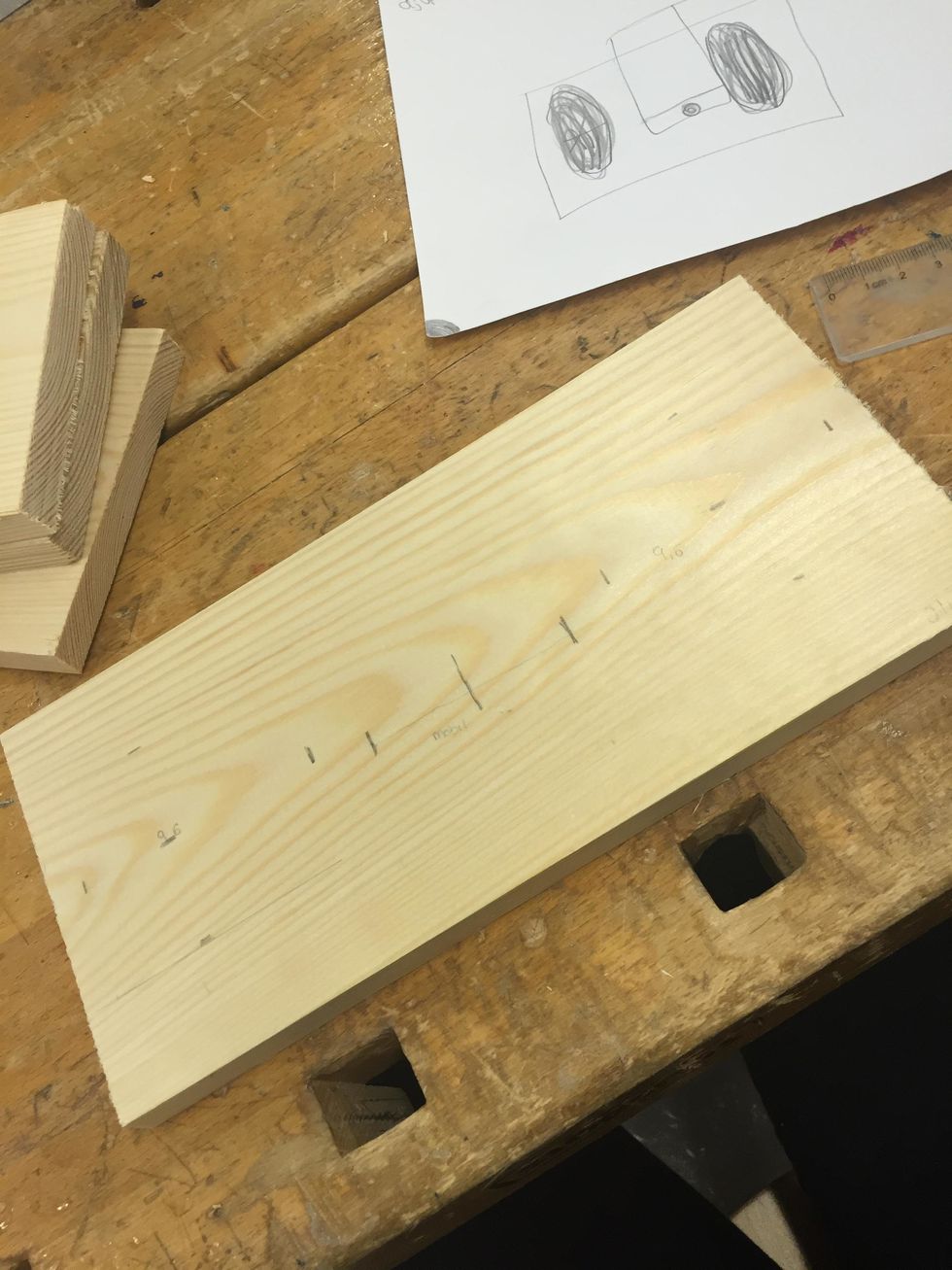 Sedan ska du mäta vart högtalarhålen ska vara och var mobilen ska sitta.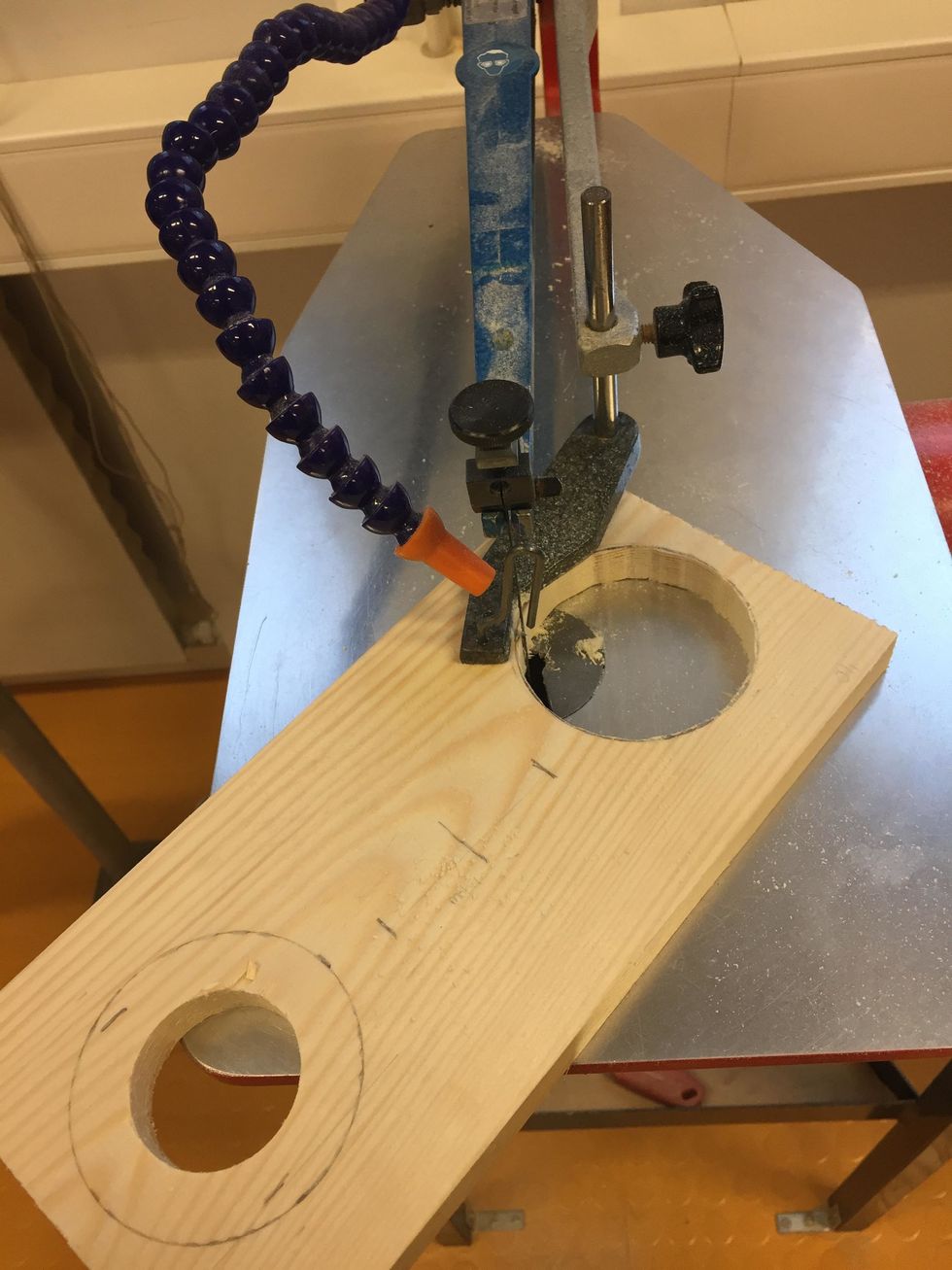 Såga ut de runda hålen inom områdena du markerat, såga ut dom med figursågen.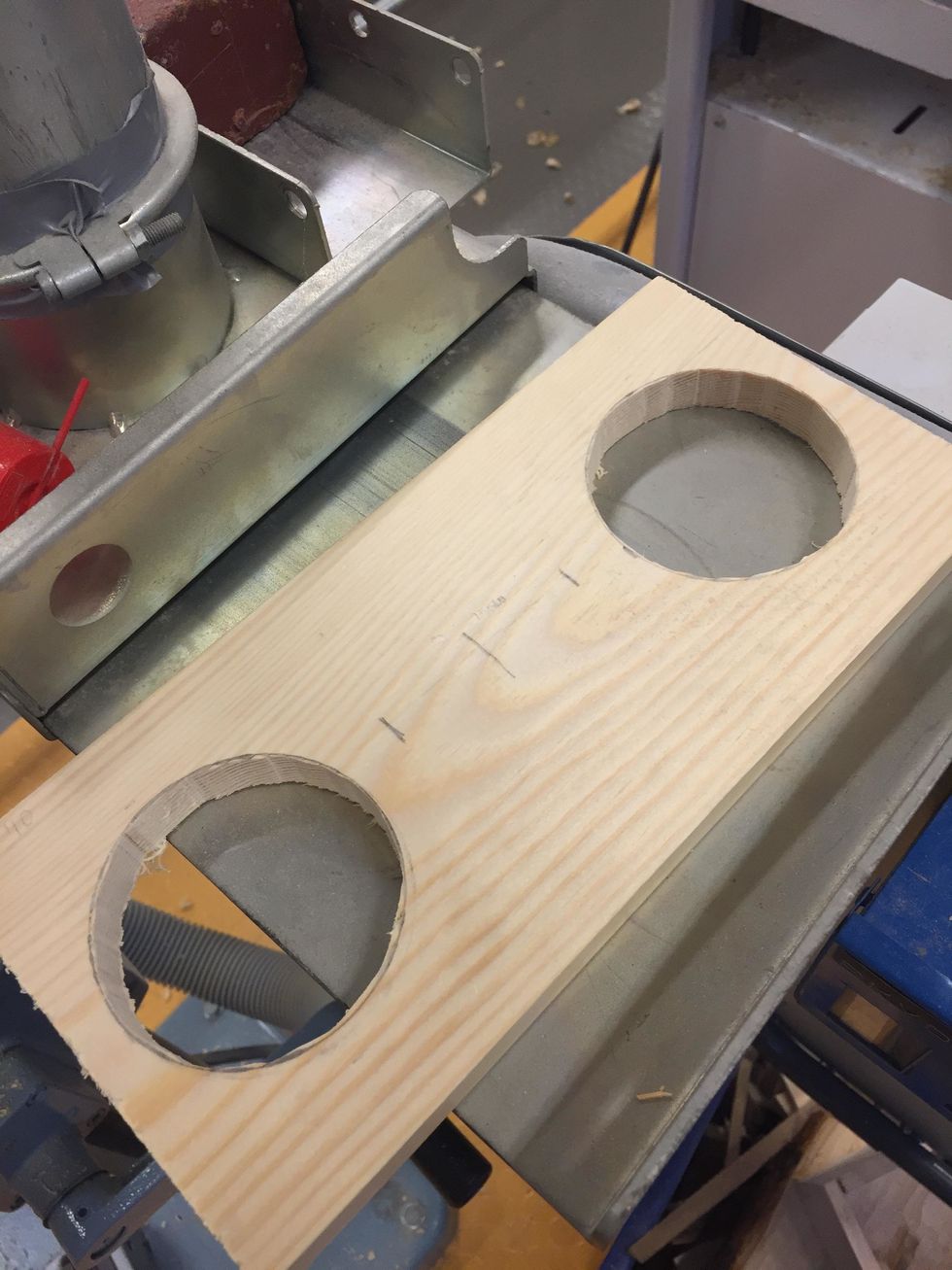 Såhär ska det se ut efter du sågat hålen.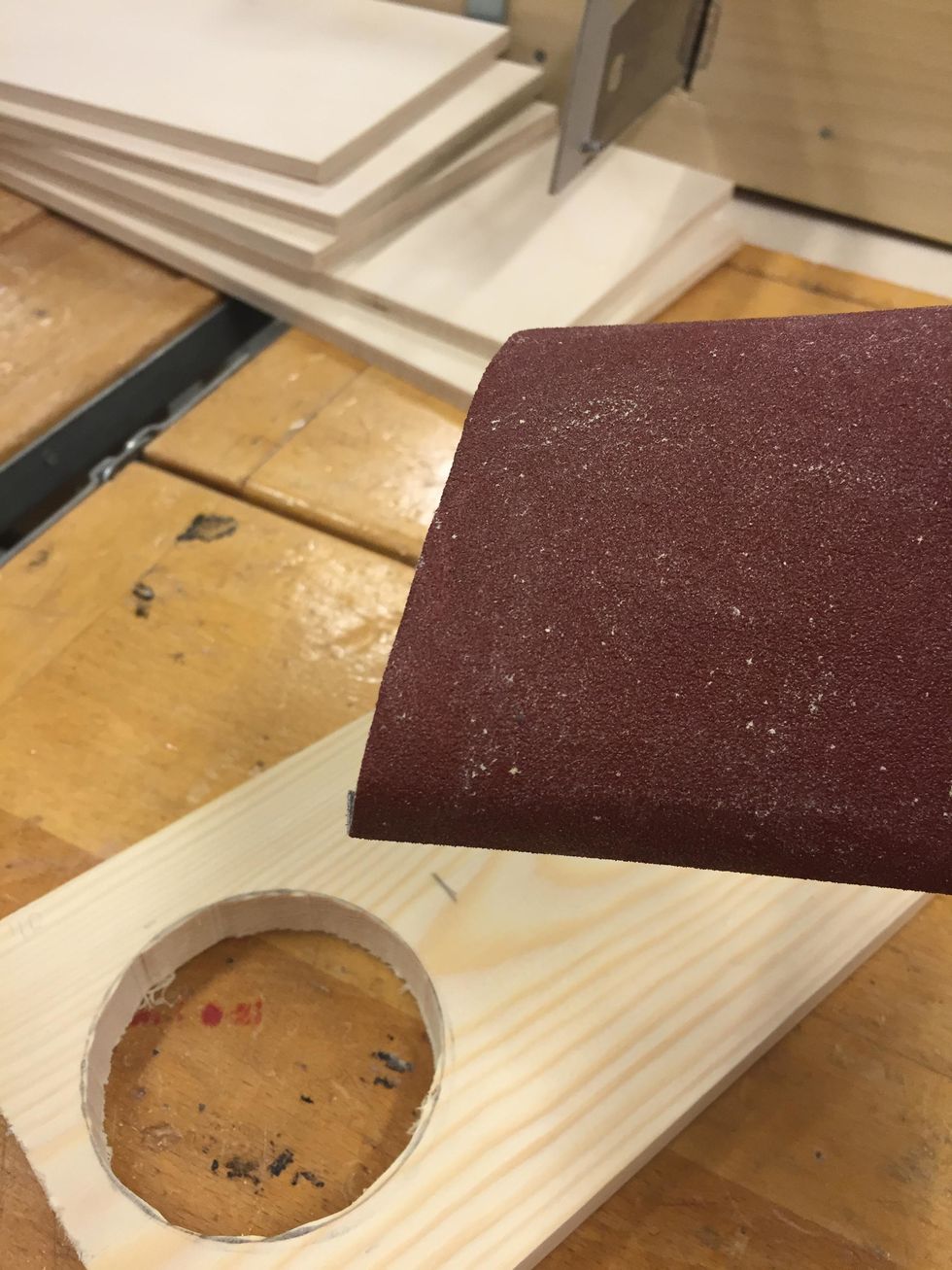 Slipa bak-framsida, inne i hålen och sidorna så att dem inte är sträva utan lena och jämna.
Använd sedan en rundfil för att göra det ännu jämnare i hålen.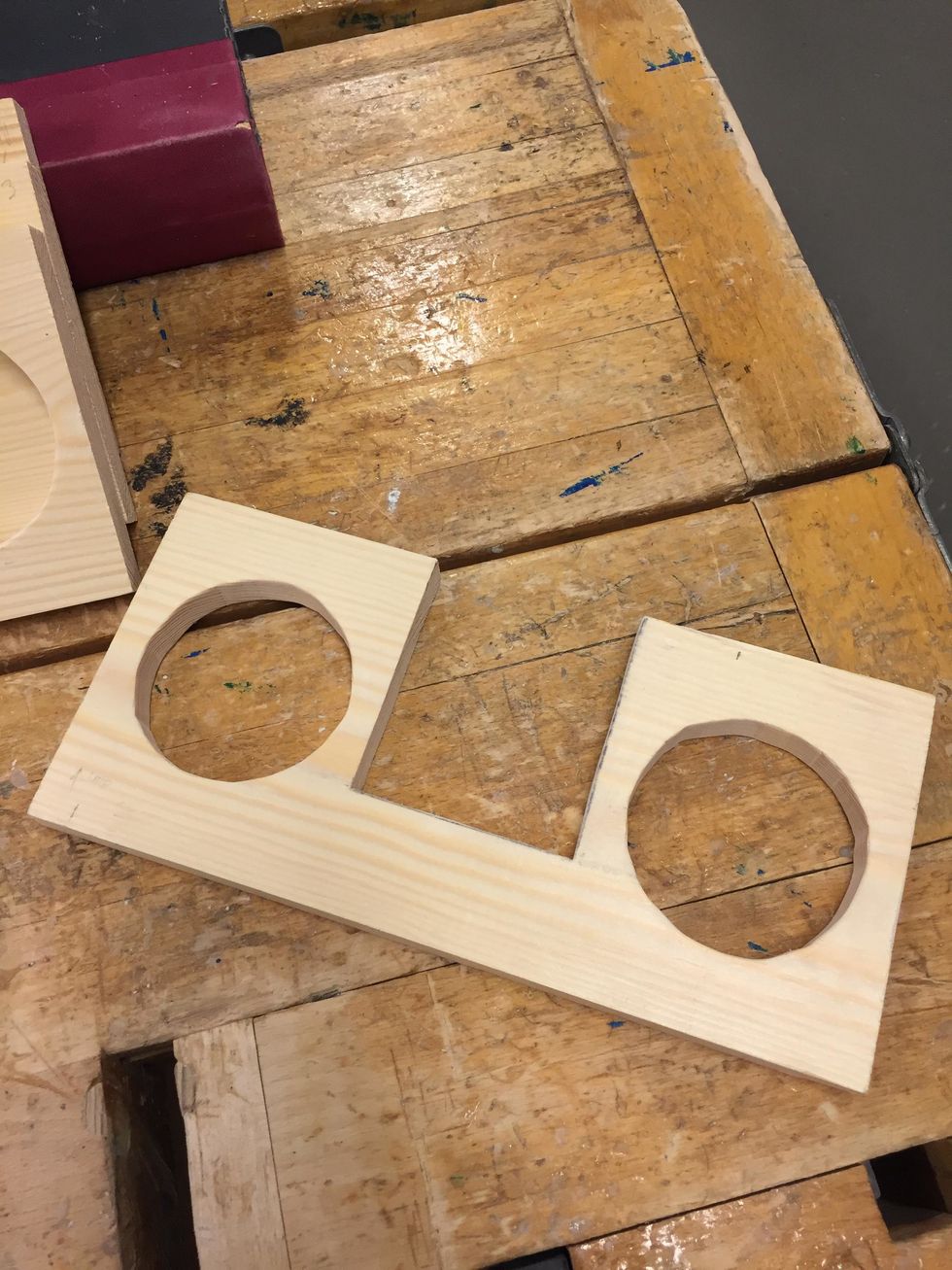 Så ska det se ut.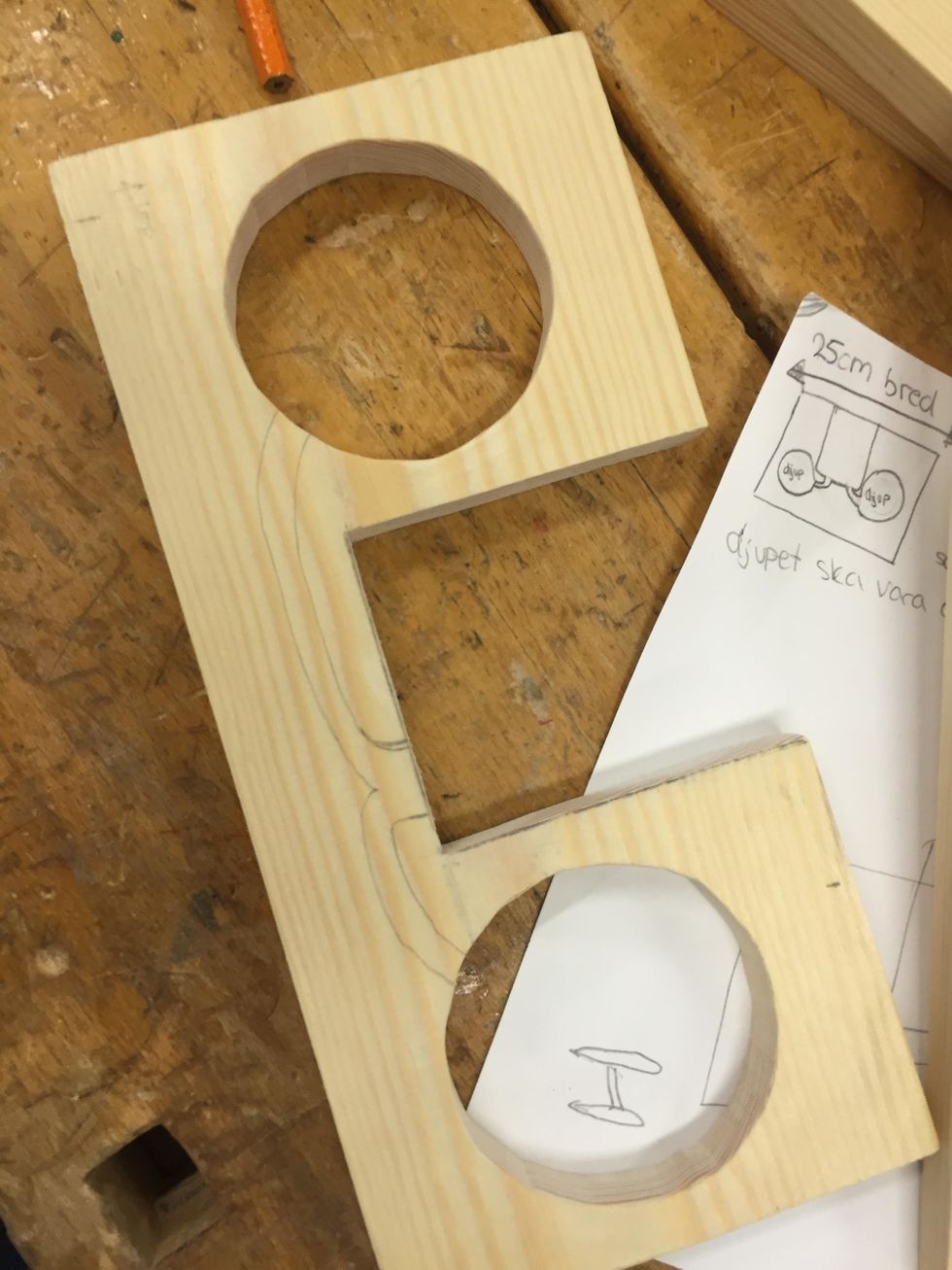 Rita sedan vart ''tunnlarna'' som för ljudet ut ska vara. Det behöver inte vara exakt, bara dem når hålen.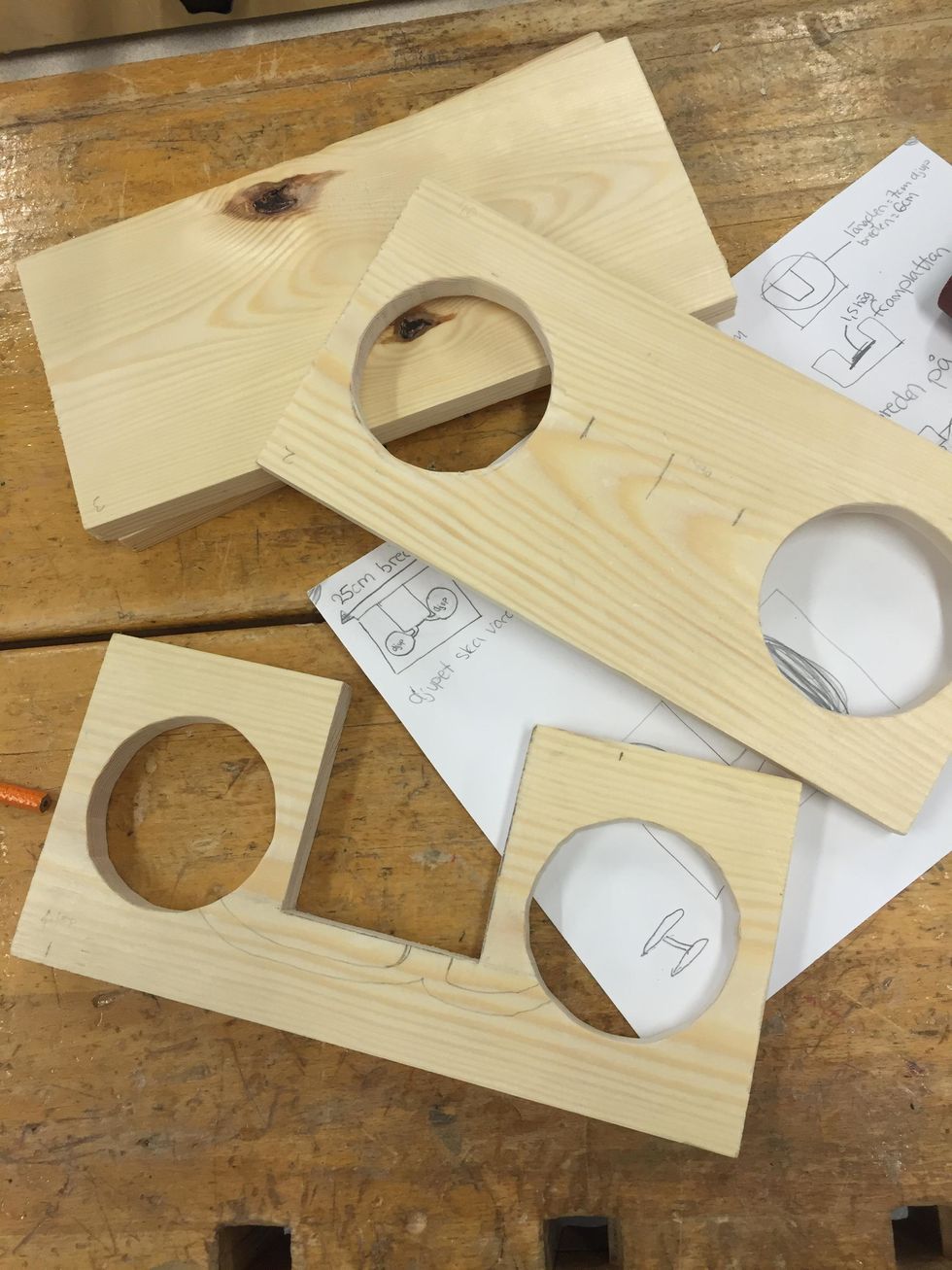 Använd sedan hålen som mall till att göra 2 likadana på en av de andra plankorna. Slipa sedan inne i hålen som du gjorde på den första plankan.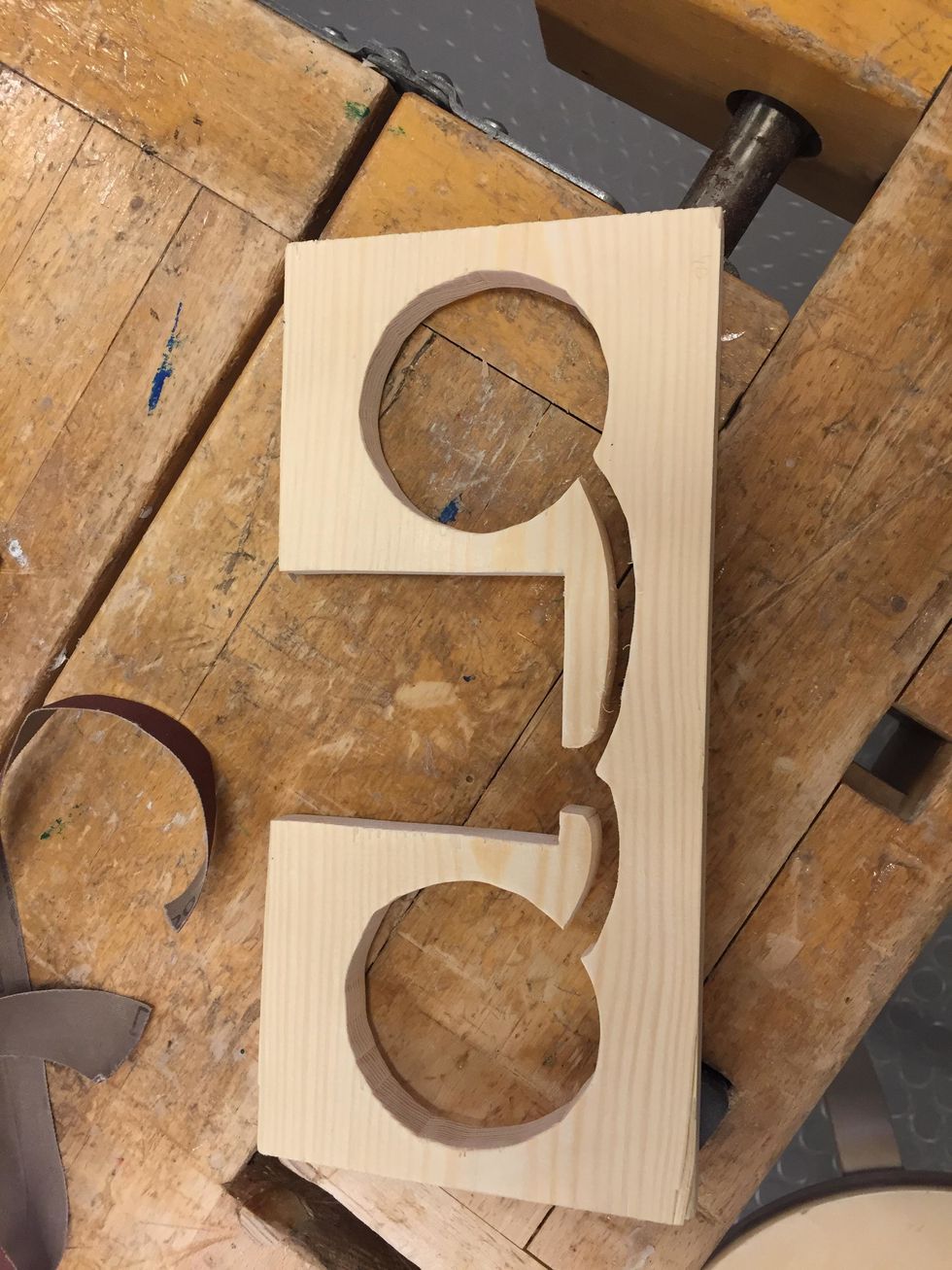 Såga ut ''tunnlarna'' med figursågen som du gjorde på planka 1.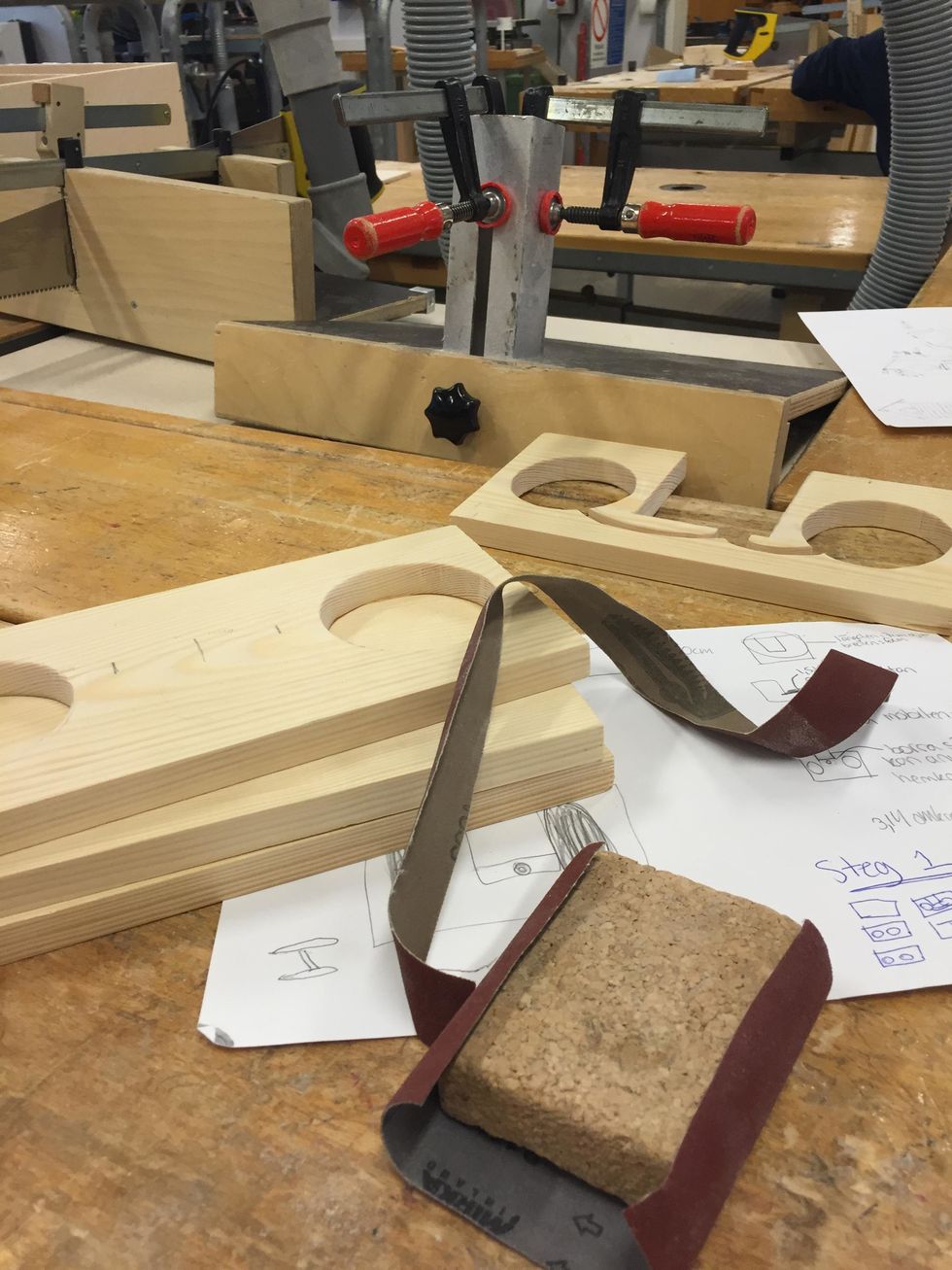 Nu ska du ha en planka med hål och tunnlar, en med hål och två utan något.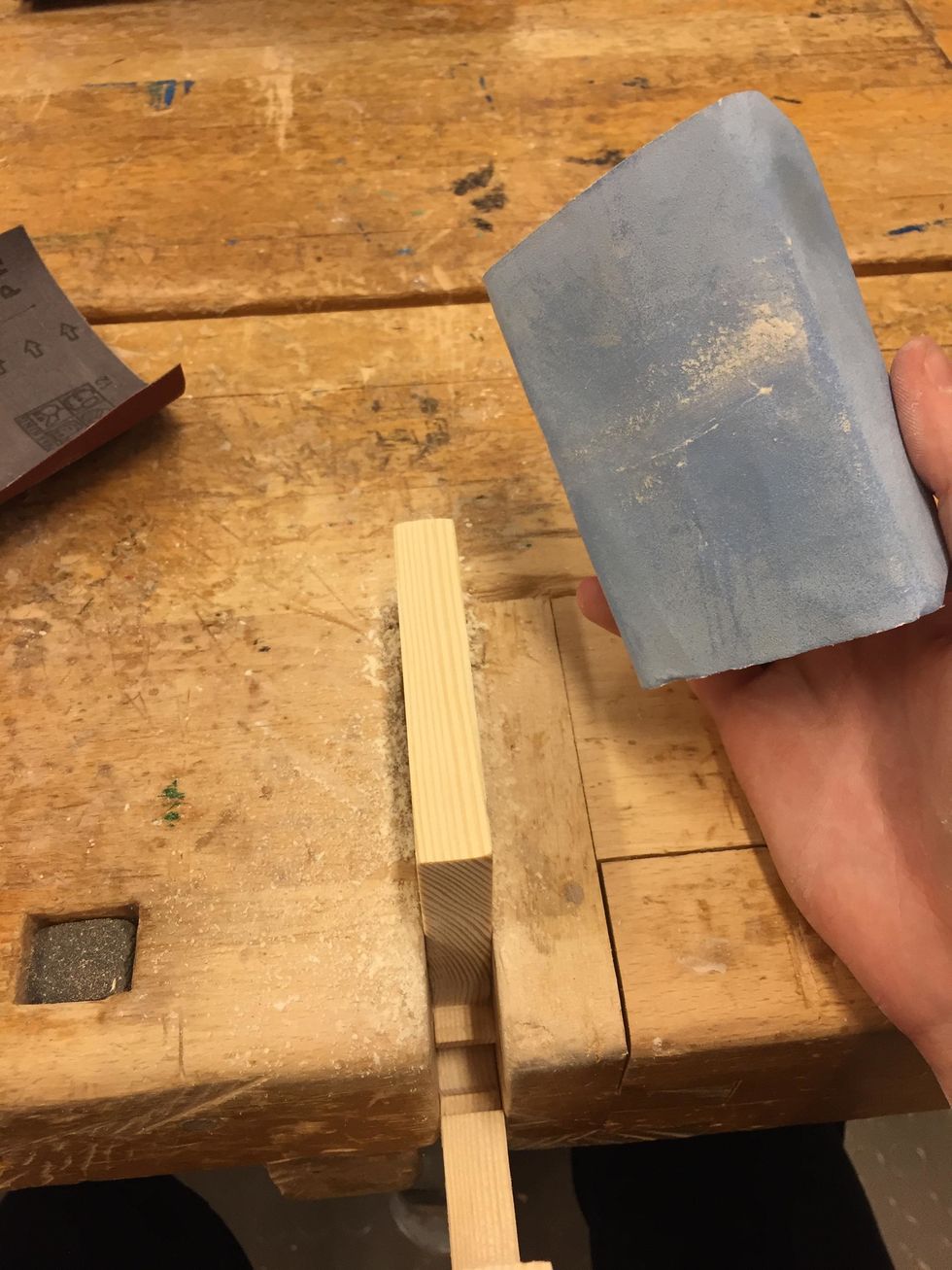 Slipa alla sidorna på alla plankorna, i tunnlarna och i hålen ännu mer så att det blir som du vill.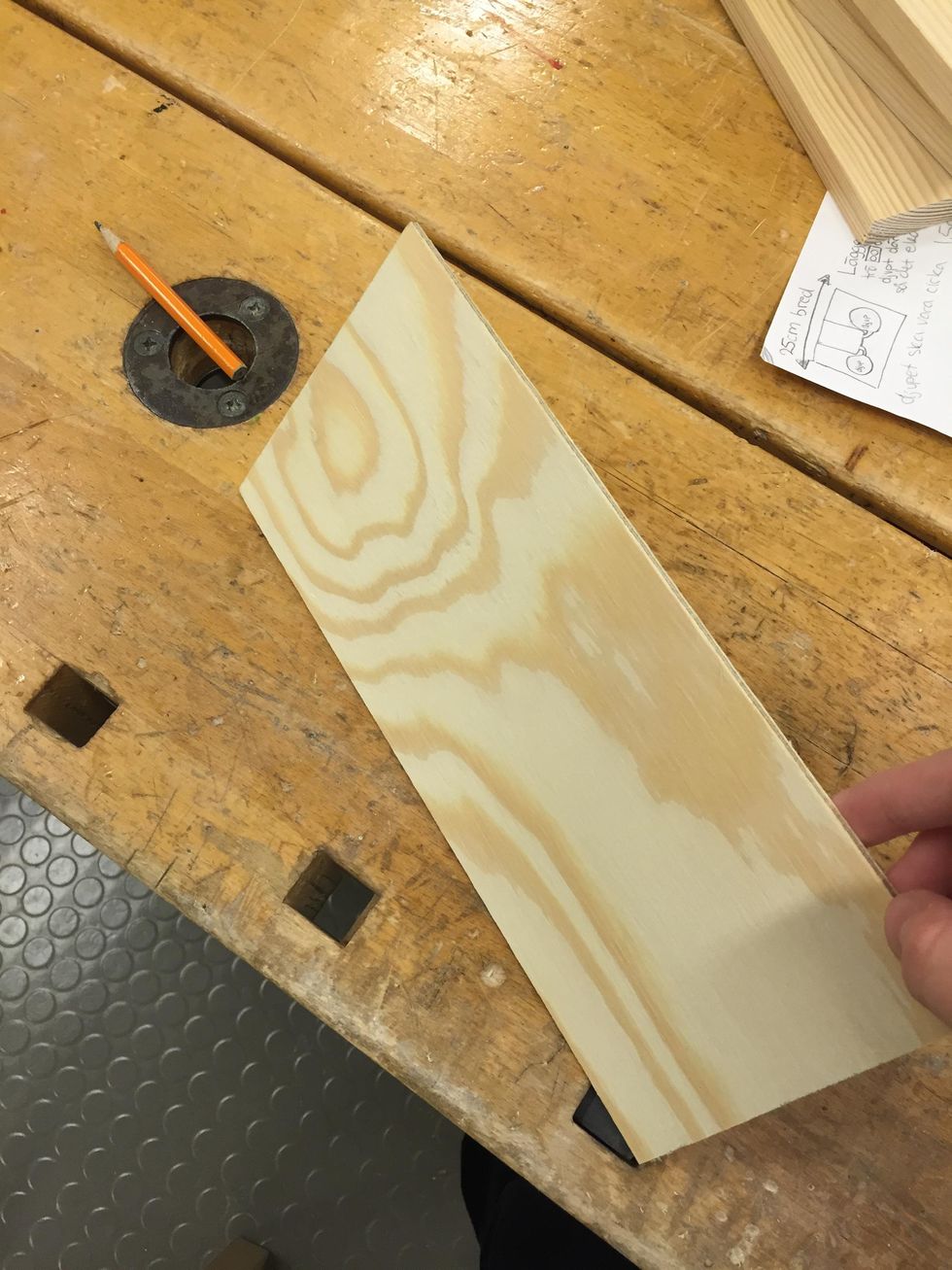 Ta en tunn planka som du ska ha först på hela högtalaren så det täcker tunnlarna, mät ut så att den har lika stora mått som de andra plankorna.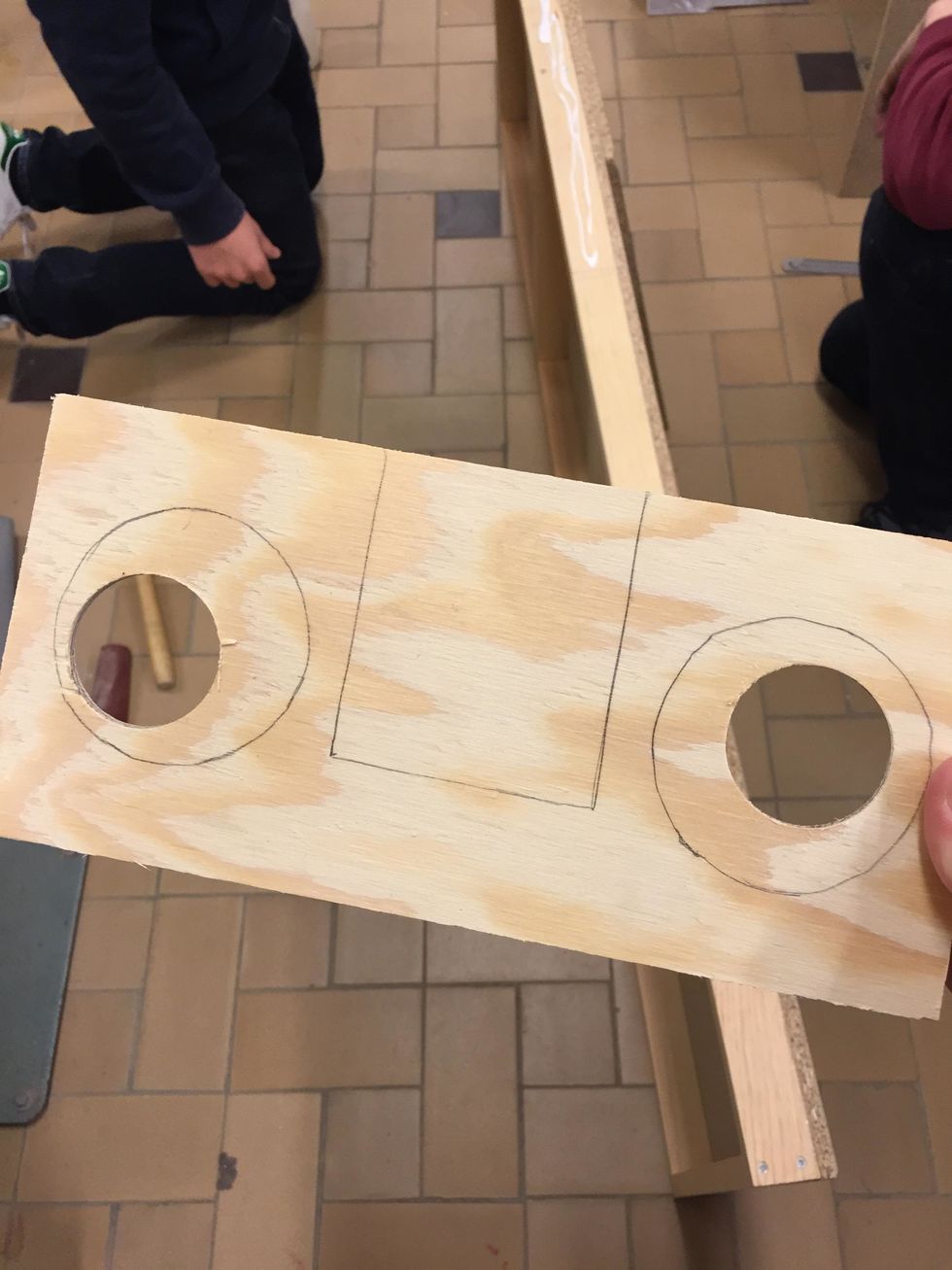 Använd de tjocka plankornas hål som mall och såga ut hålen och där mobilen sitter.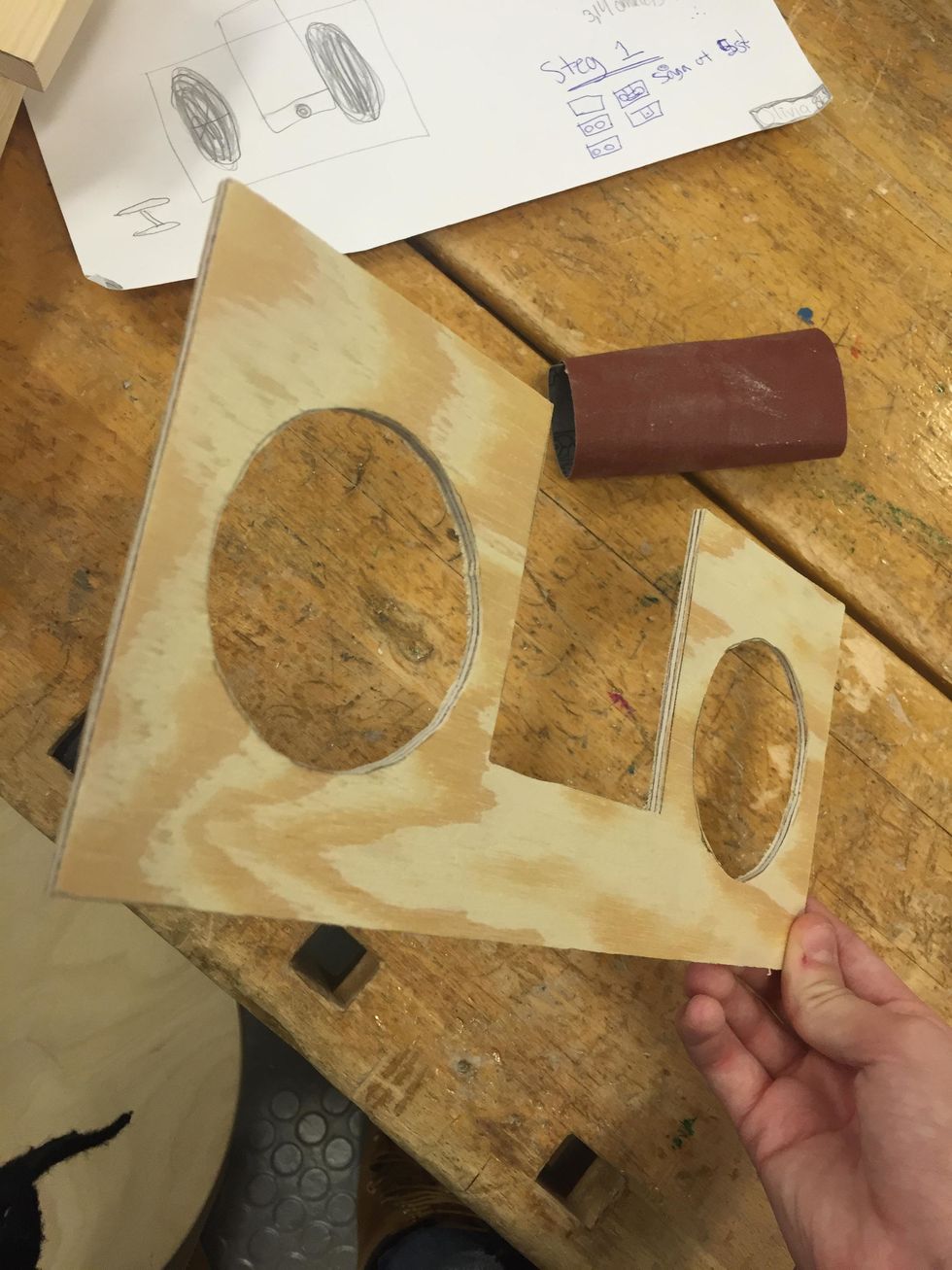 Så ska det se ut.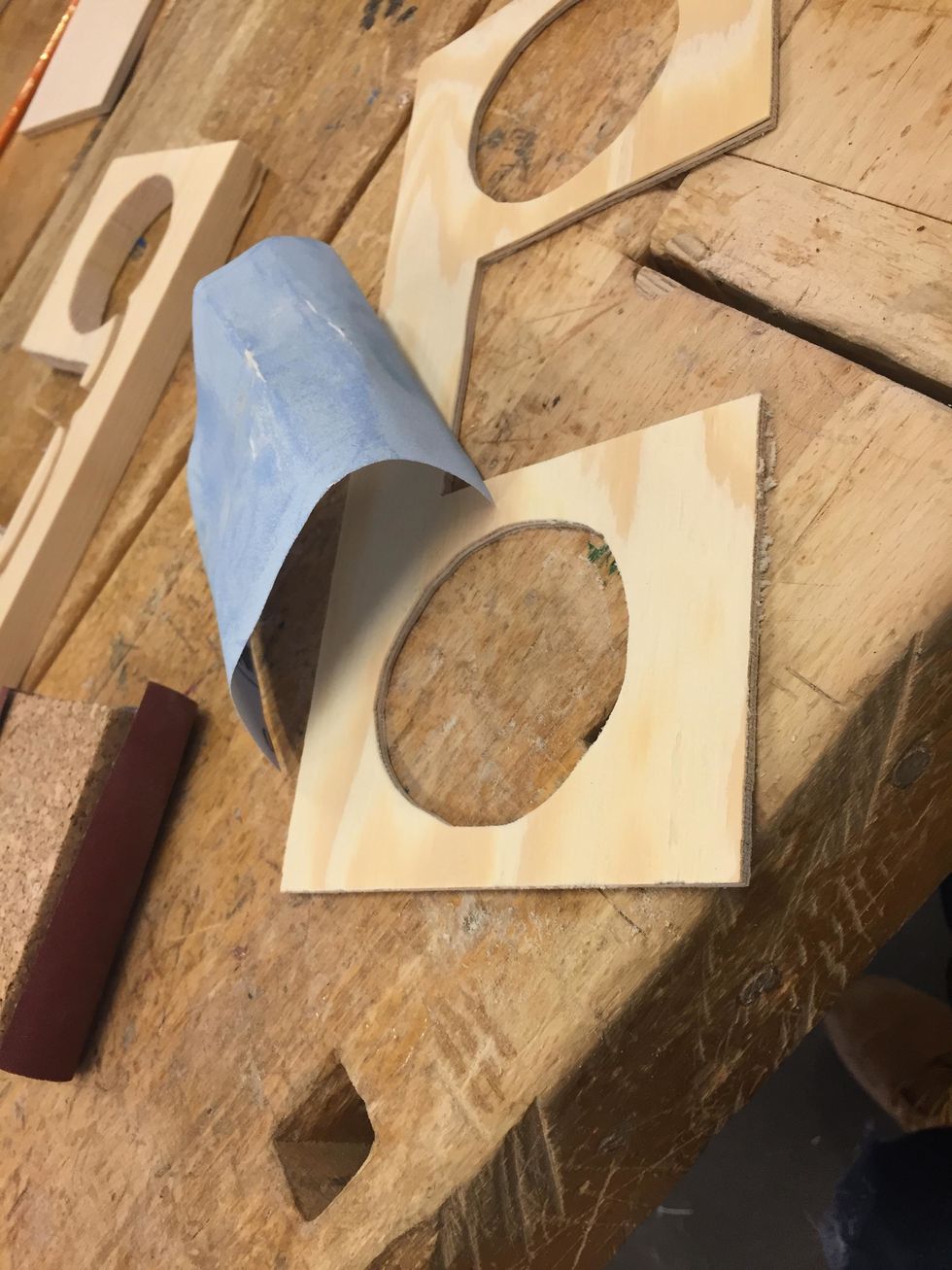 Slipa den så att den blir jämn och fin.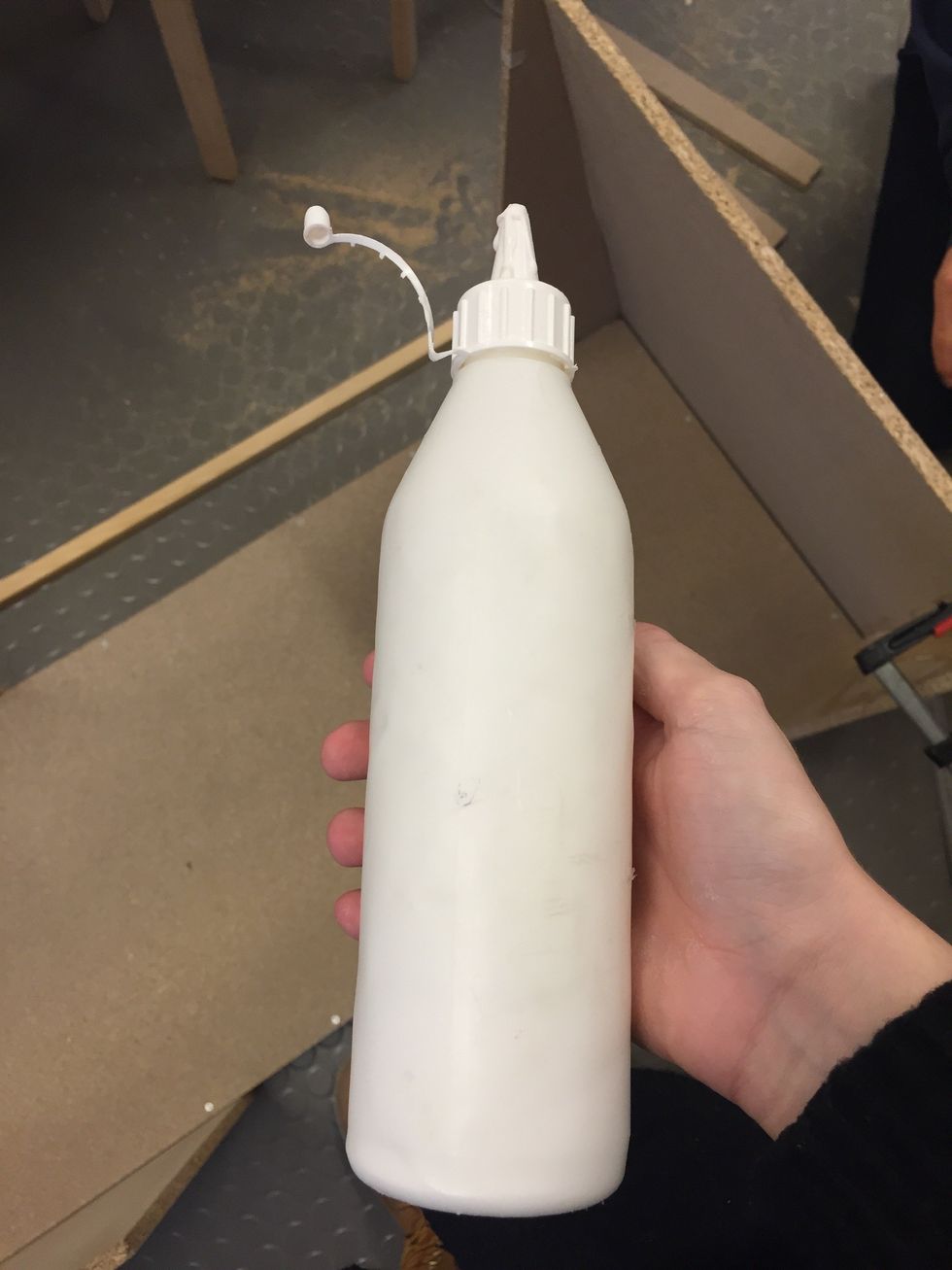 Limma ihop alla plankorna, akta så du inte limmar fast dem i fel ordning.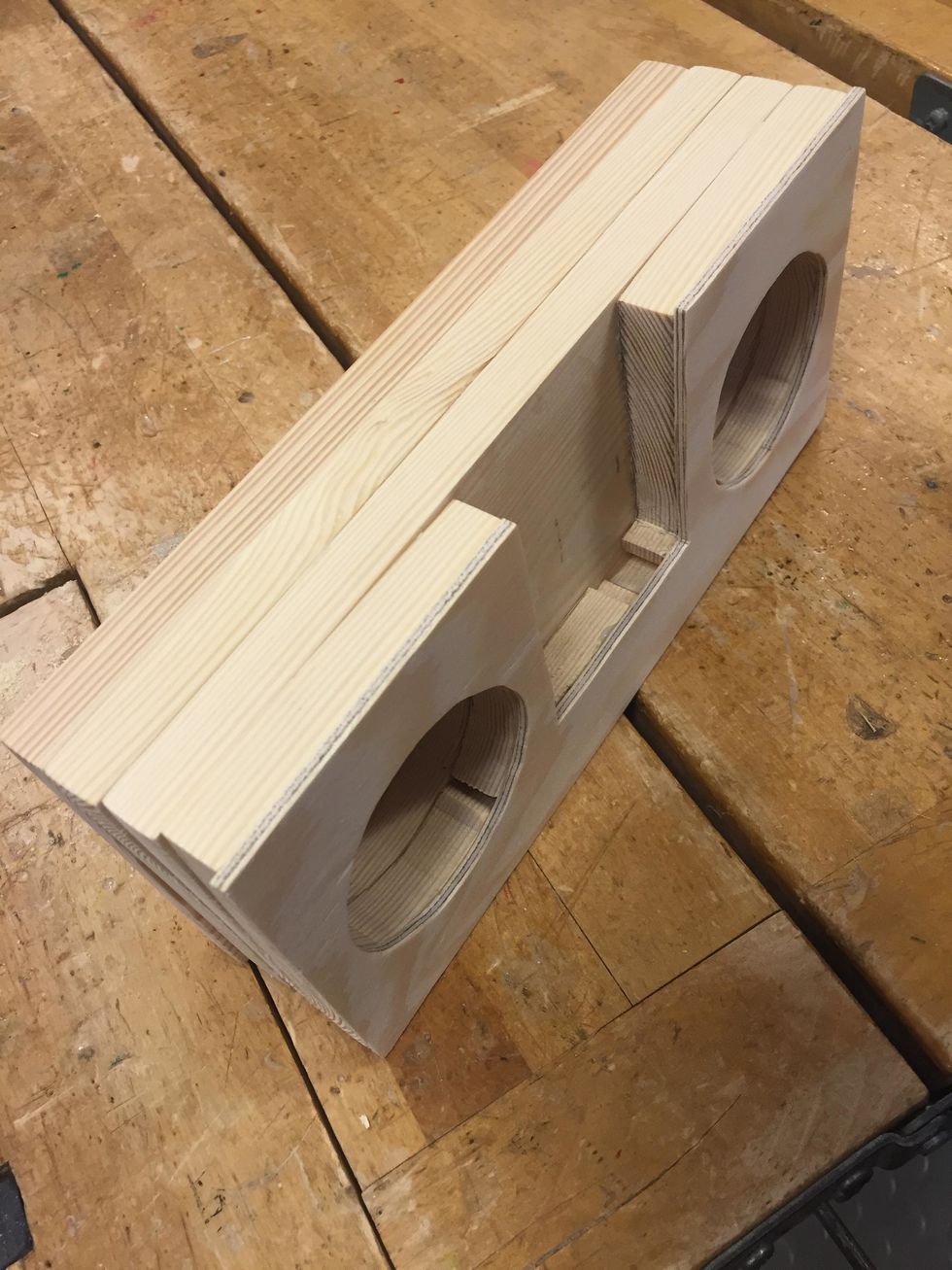 Här ser du att de 2 längst bak bara var för att göra den stabil, sen kom 2 med hål och en av dem med tunnlar sedan en tunn som skydd.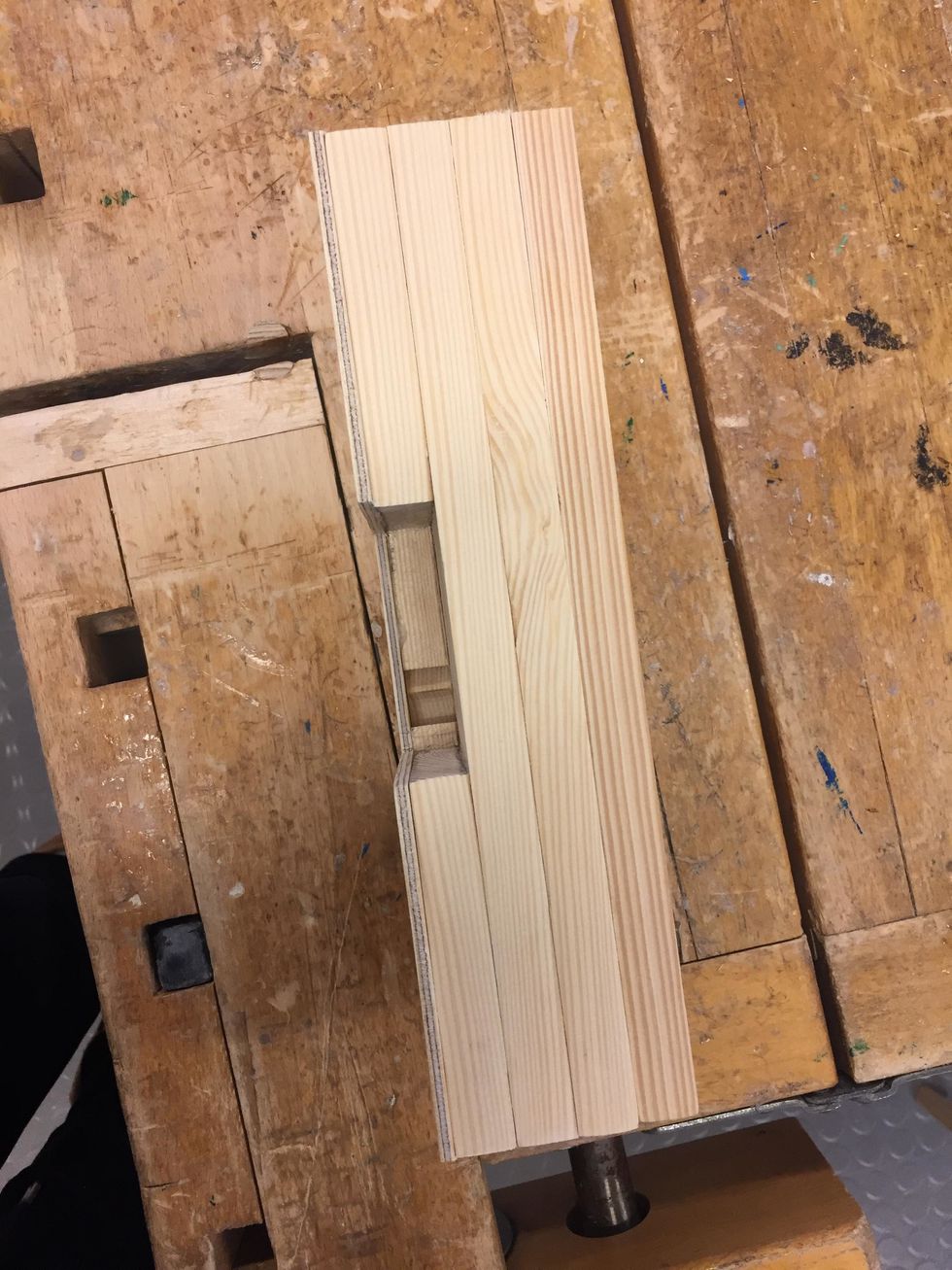 Blir det ojämnt på sidorna kan du bara använda slipmaskinen för att göra det jämnt.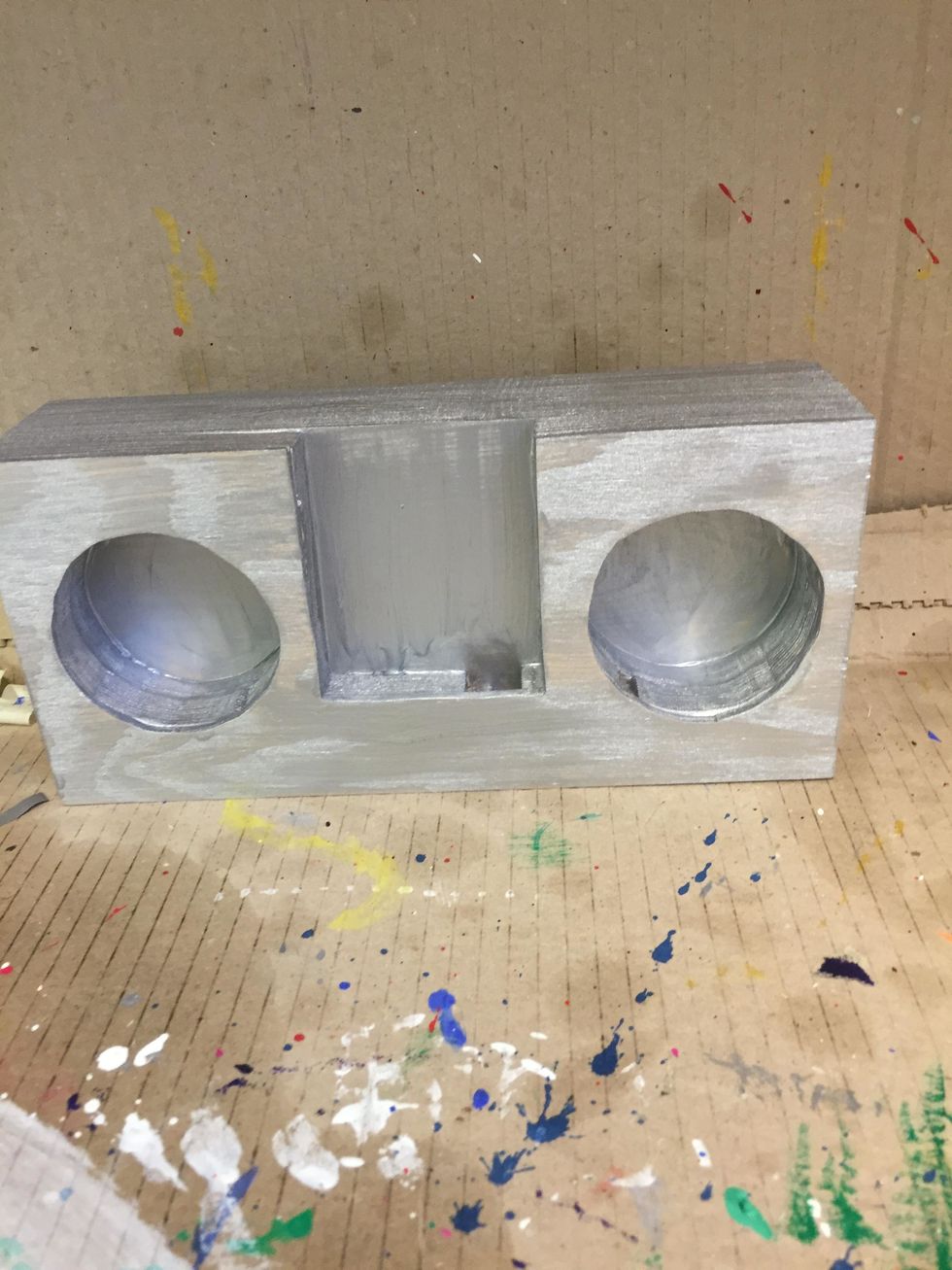 Måla sedan den i önskad färg, jag valde silver.
Slutresultatet
The creator of this guide has not included tools
Slöjden Framtidskompassen
Hej!\nHär lägger Framtdskompassens elever ut instruktioner på saker de skapat i slöjden.\nHoppas du får användning av instruktionerna.