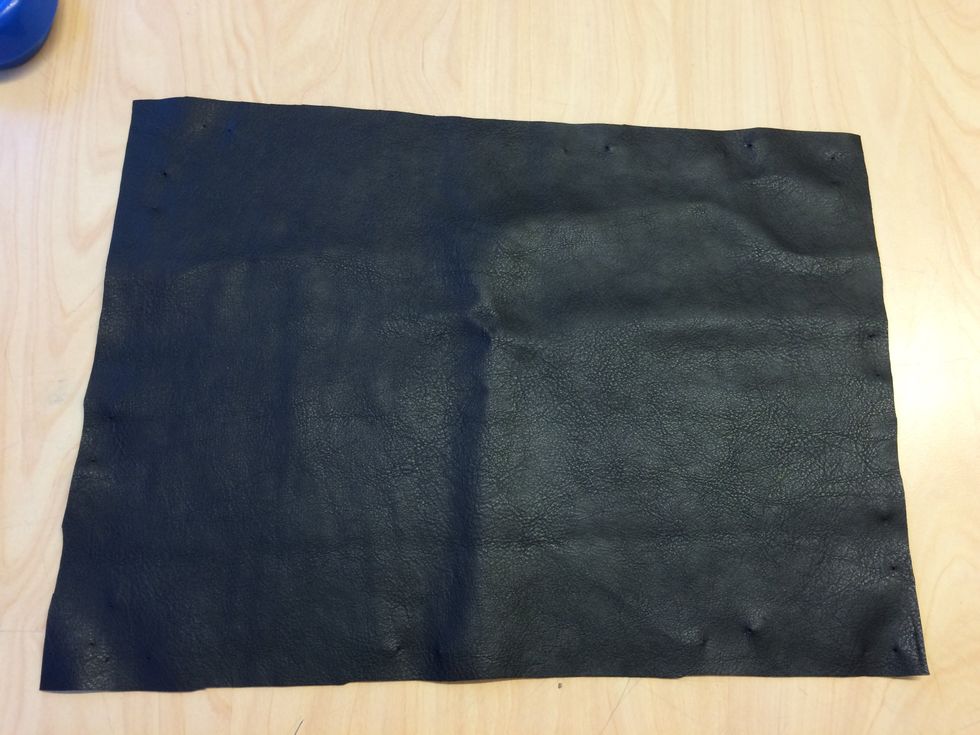 Klipp ut en svart bit konstskinn, 20x30 cm
Klipp sedan ut en till bit som är 6x35 cm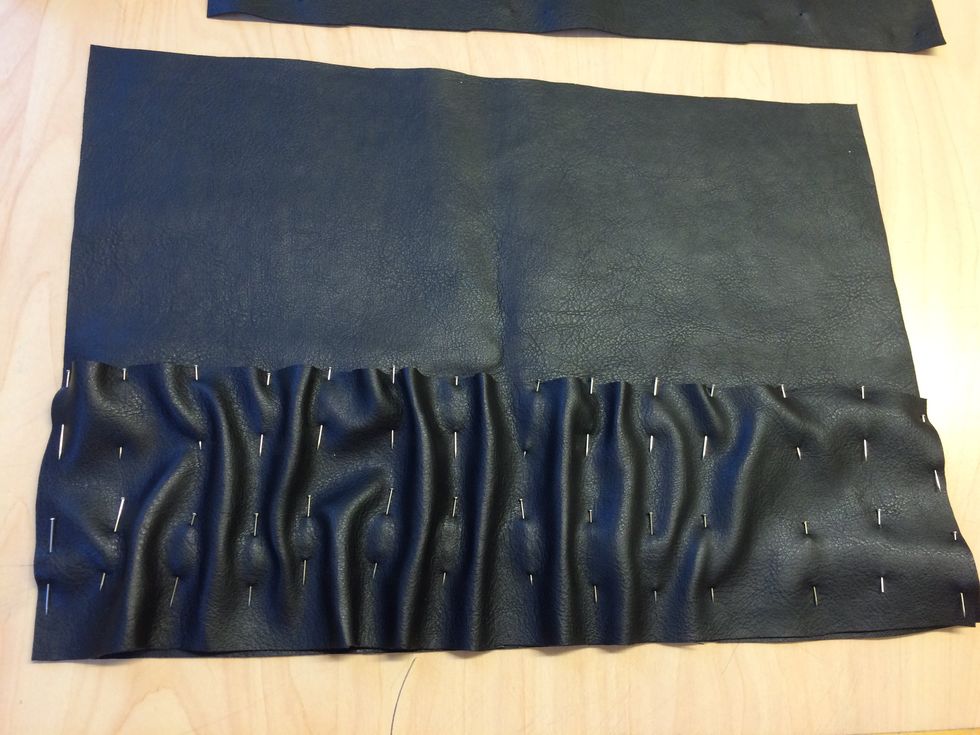 Nåla fast den lilla konstskinn biten på den stora, bilda veck mellan varje för att borstarna ska få plats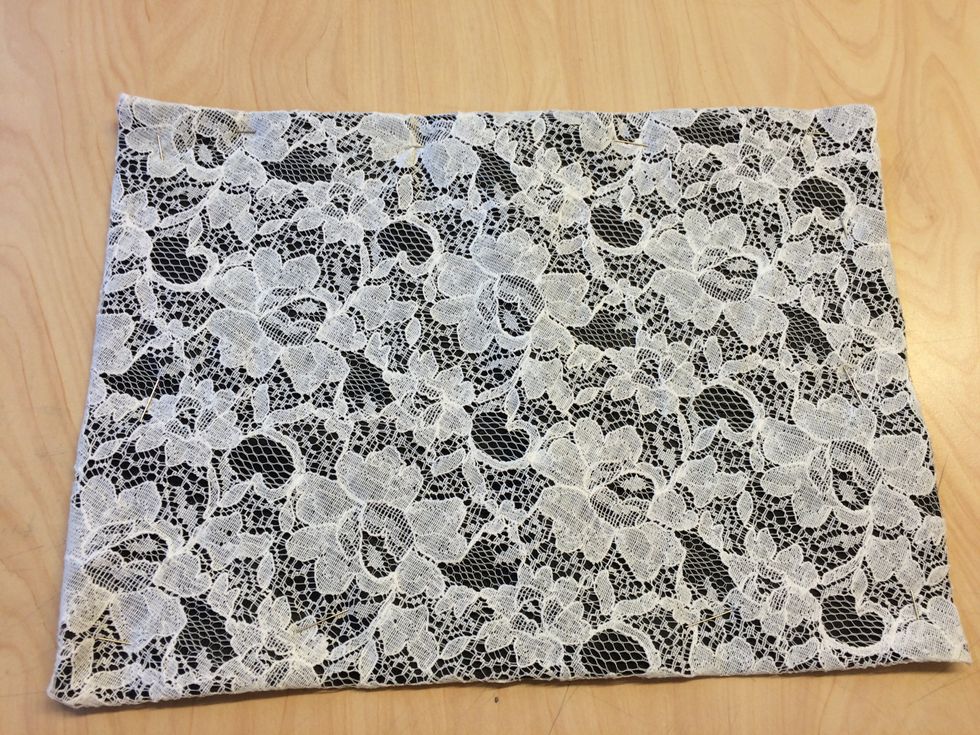 Ta den andra svarta konstskinn biten och nåla på vit spets, lite större än den svarta (bara på en sida)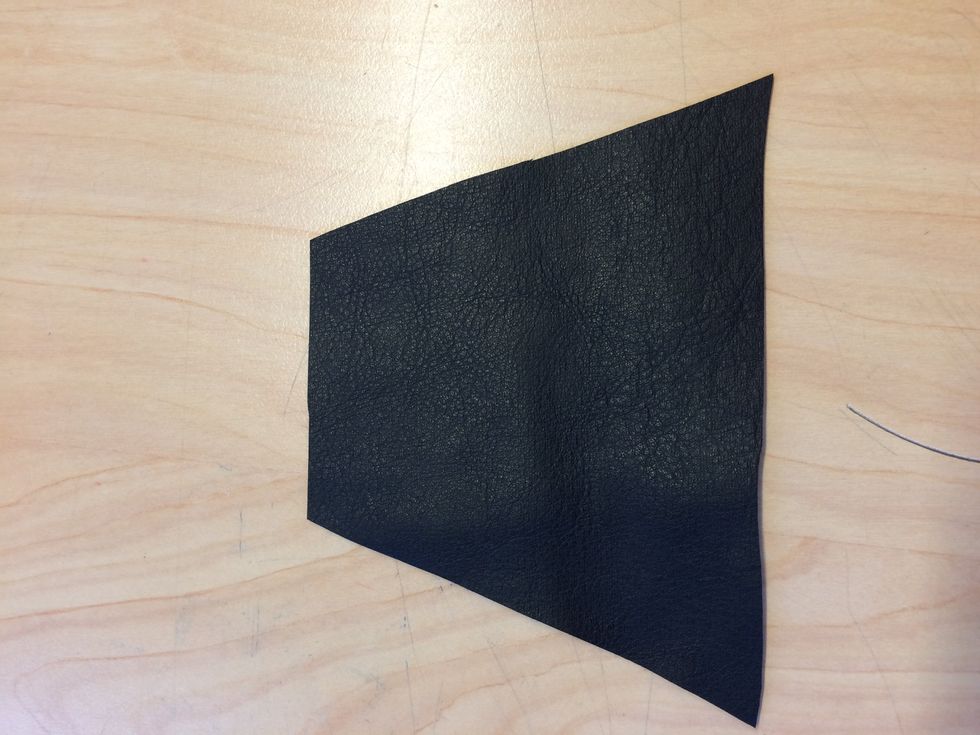 Klipp ut en bit till som är 9,5x6 cm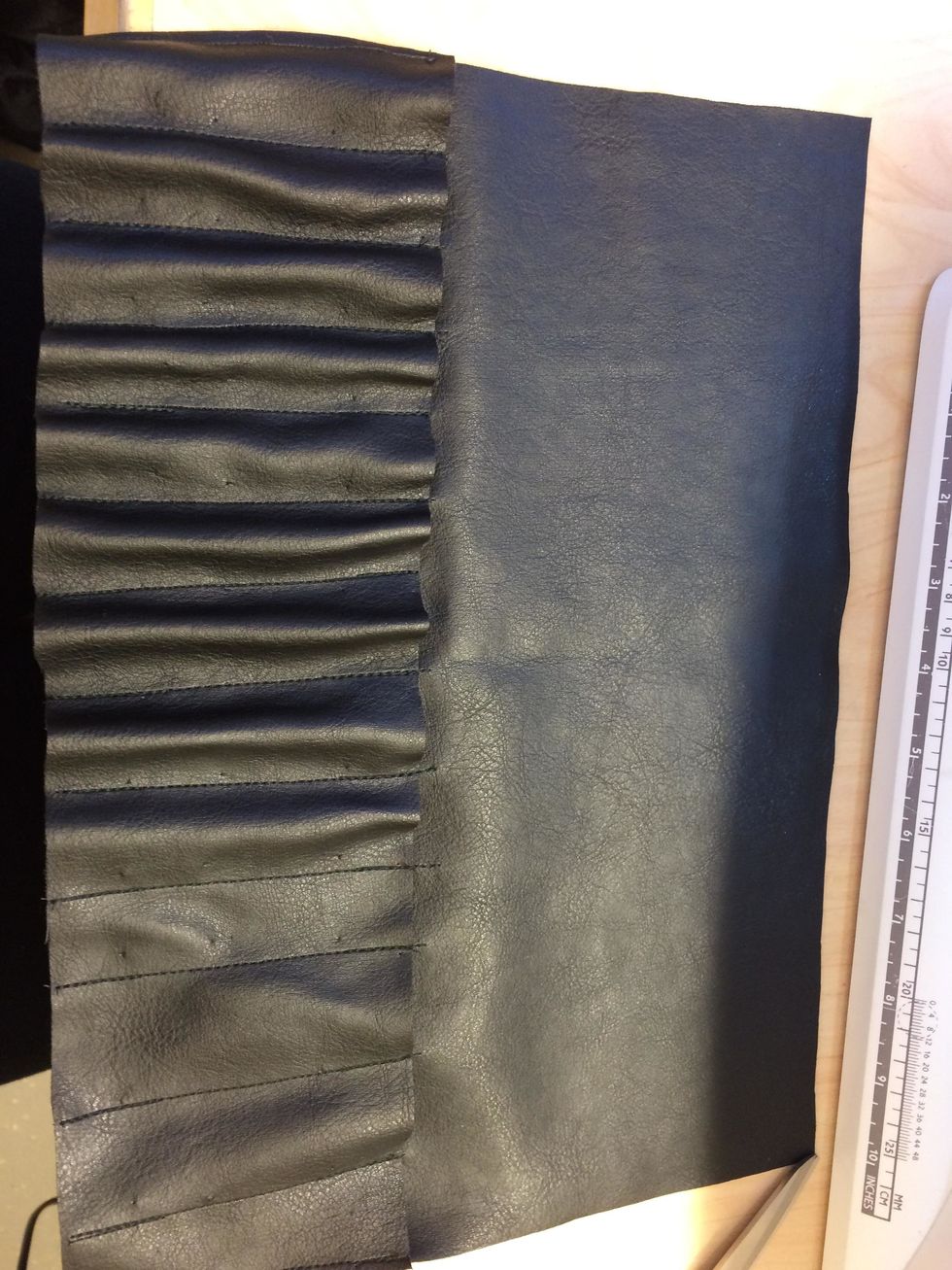 Sy i vecken med raksöm där vi satte nålarna så att borstar får plats mellan. Sy också längst ner så dom inte trillar ut (gör inget att det blir snett)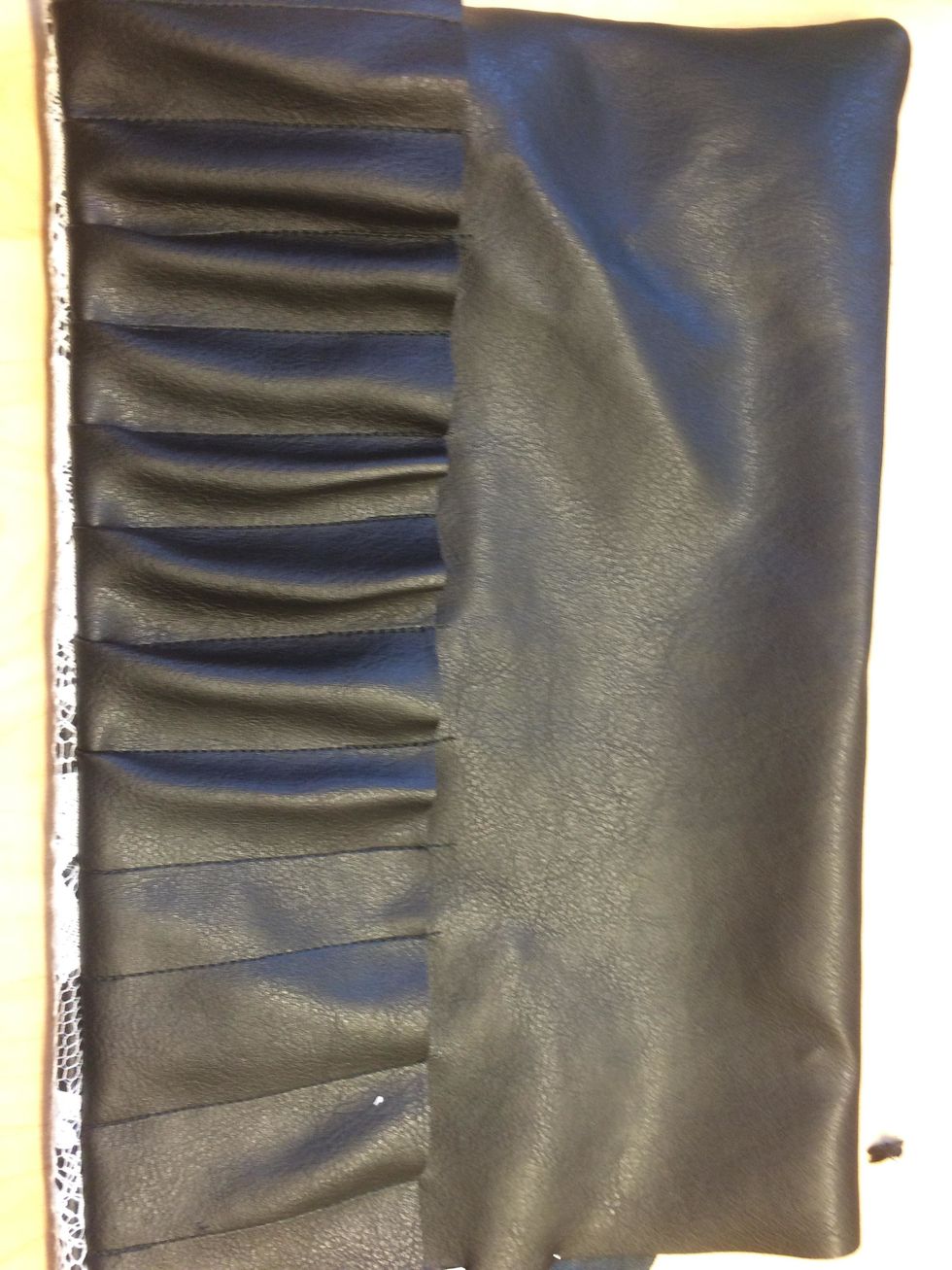 Vänd den ut och in så den är på rätt håll.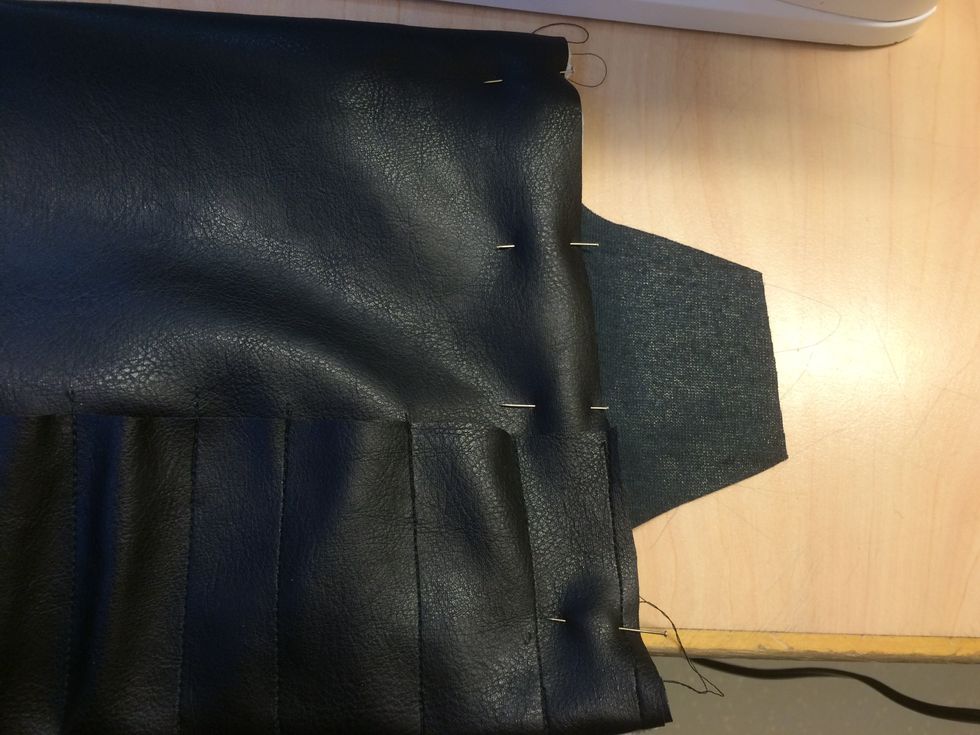 Nåla fast knäppningen och resten av den sidan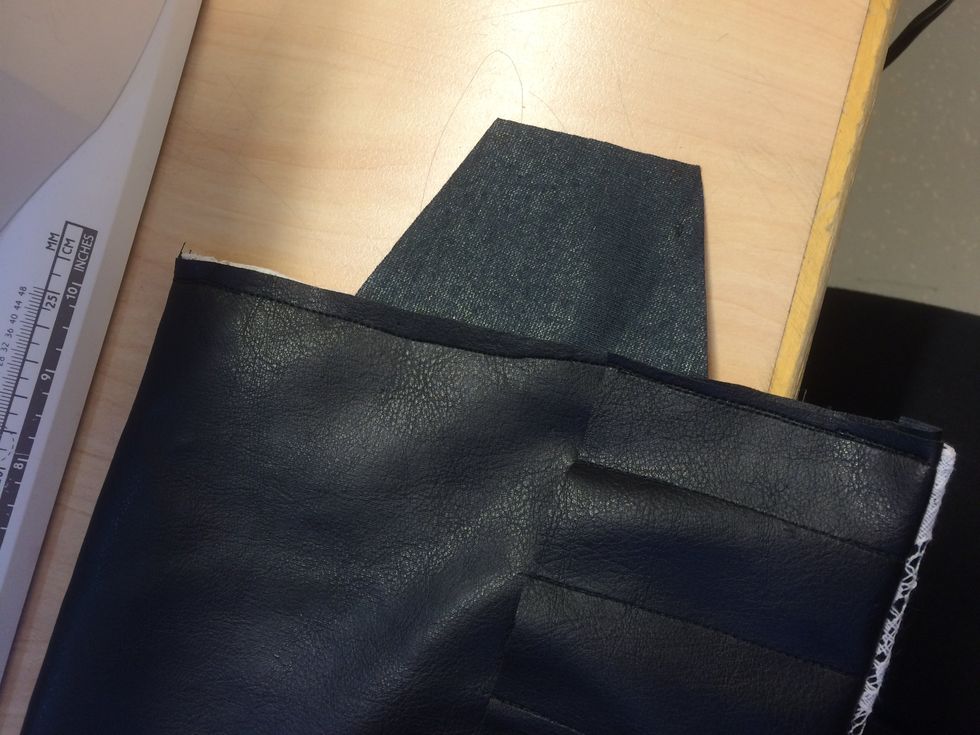 Sy fast med raksöm, men ta det försiktigt nere vid den förra sömmen så att inte den hållaren blir för liten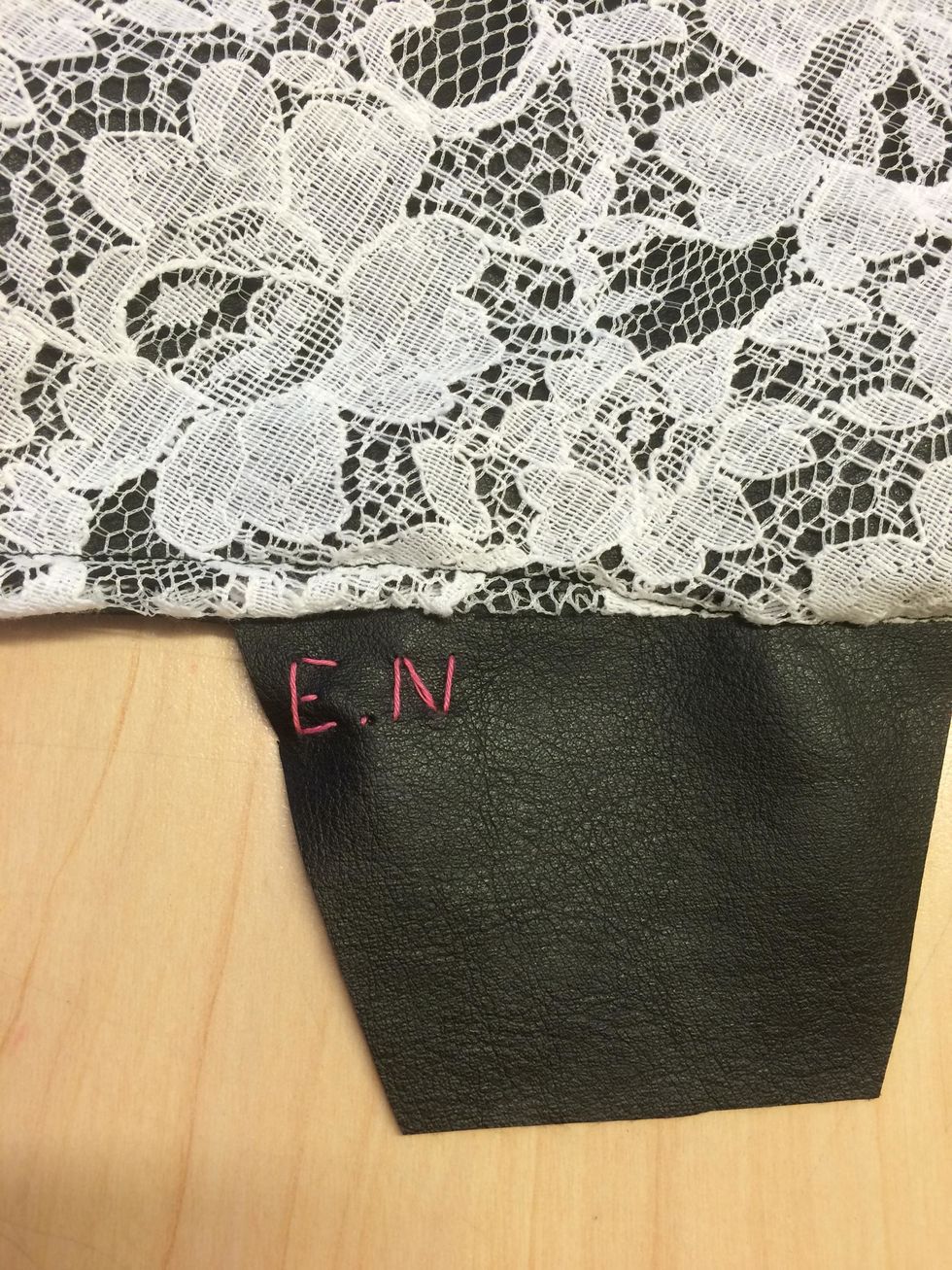 Sen sydde jag in mina initialer men här kan man göra något personligt för att veta att detta är din.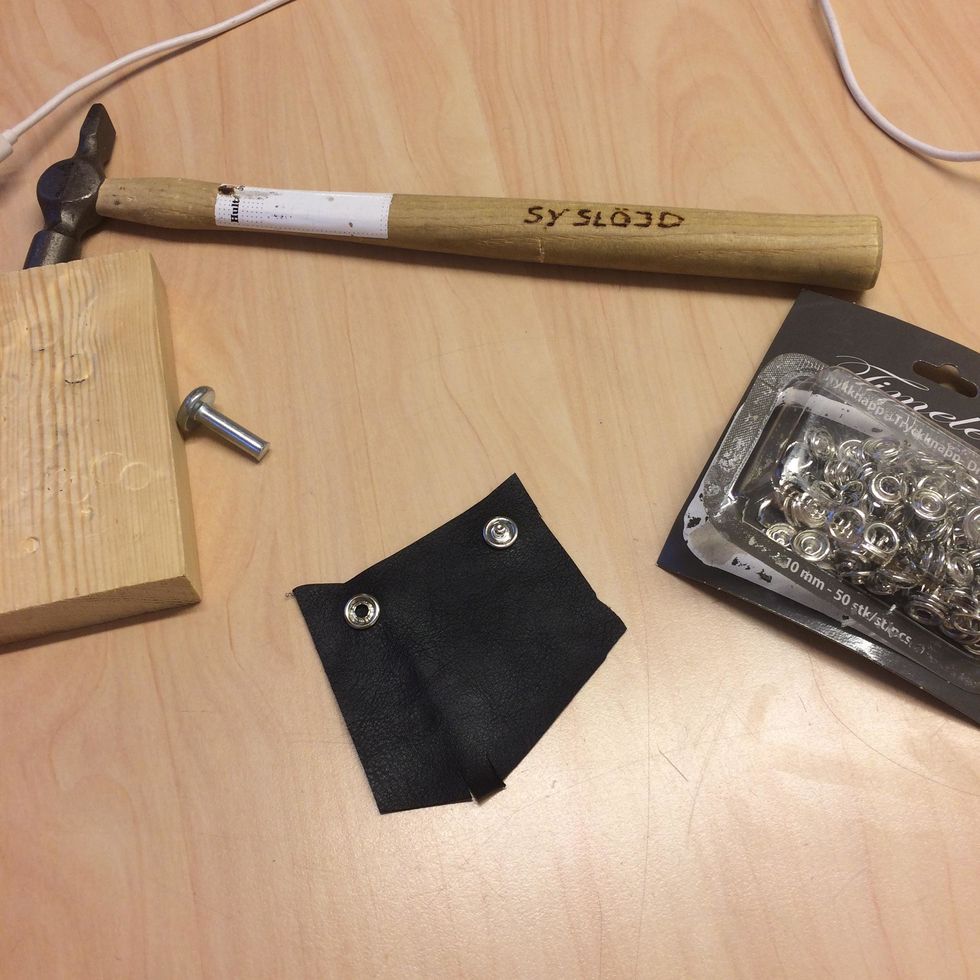 Efter det tog jag och provade att sätta på knappar på en annan bit tyg för att inte förstöra min necessär. Jag använder det där uppe på bilden. Följ instruktionerna som finns med.
Jag satte fast 2 stycken tryckknappar på knäppningen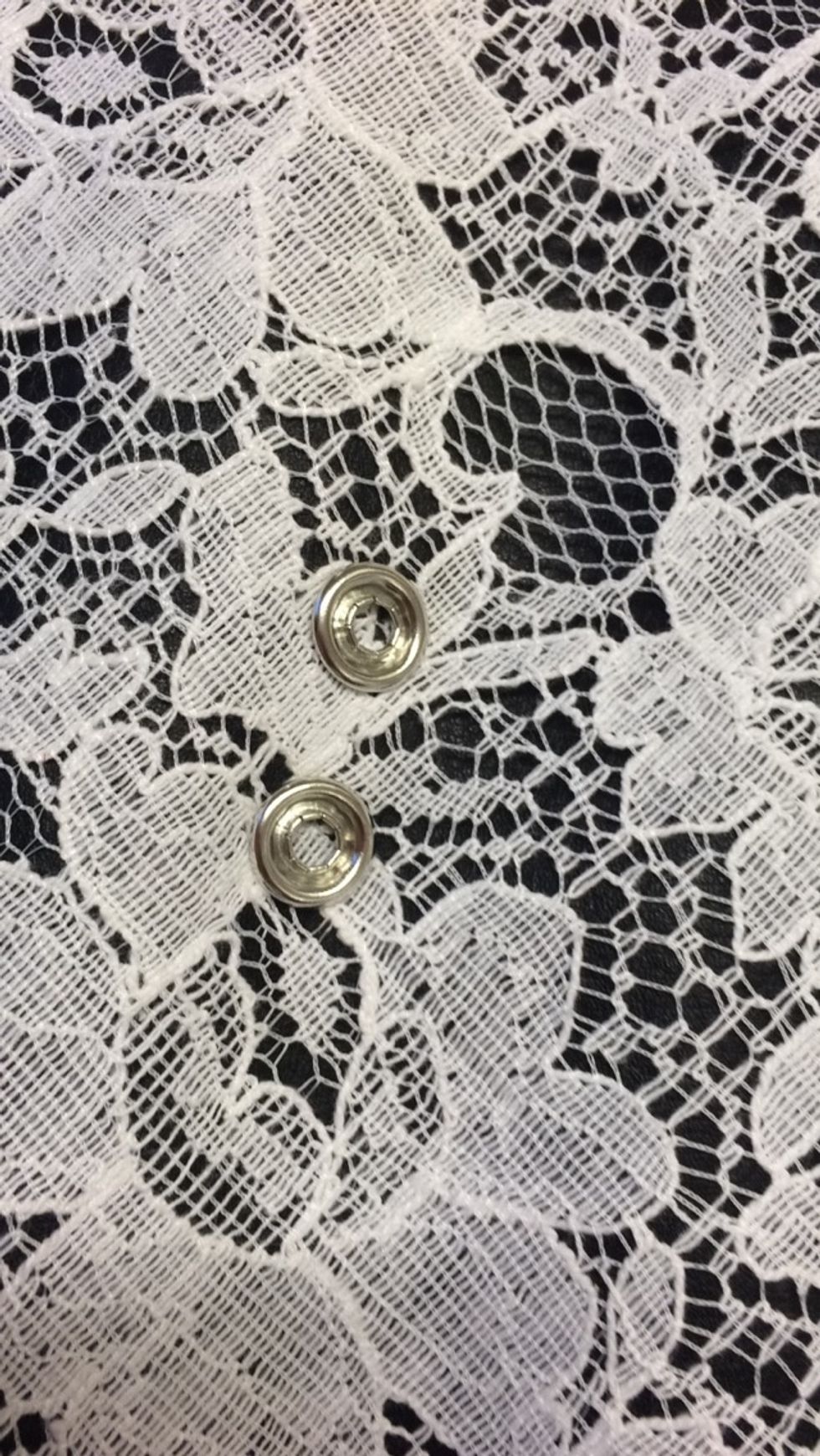 och 2 på utsidan så man kan rulla ihop den och stänga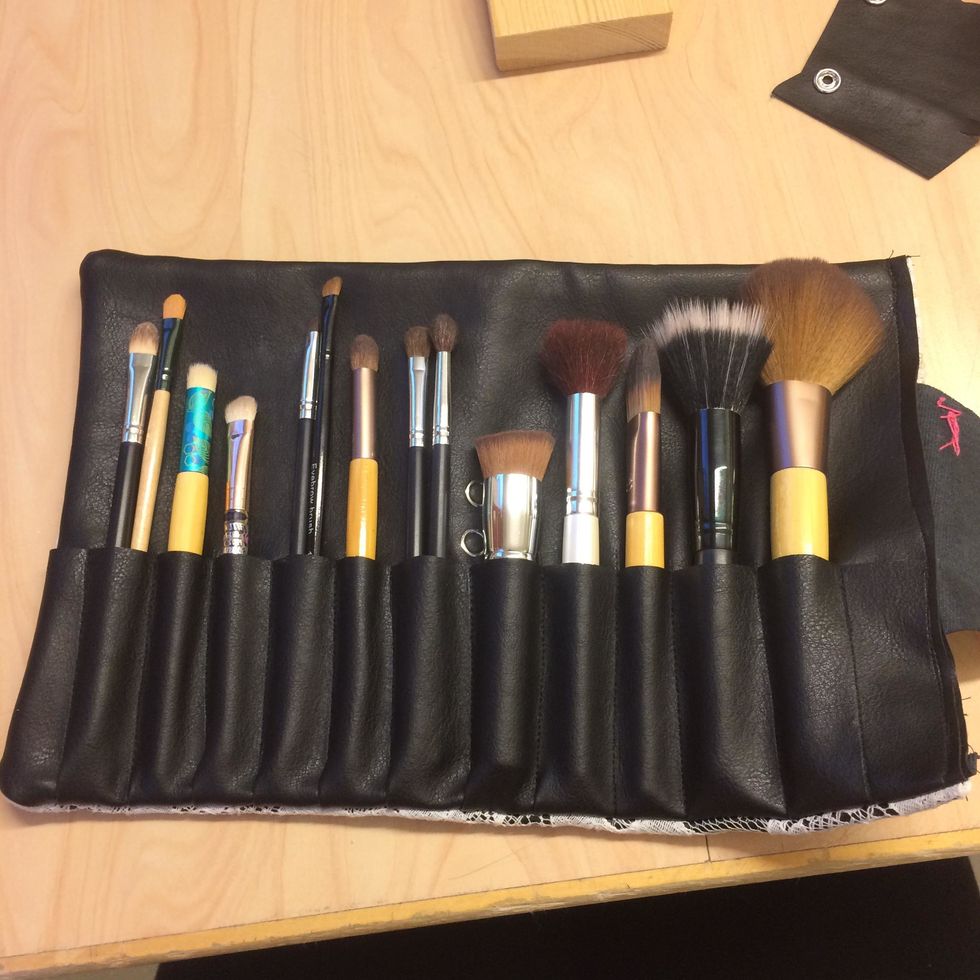 Nu är du klar, såhär är resultatet på insidan
resultatet på utsidan
The creator of this guide has not included tools
Slöjden Framtidskompassen
Hej!\nHär lägger Framtdskompassens elever ut instruktioner på saker de skapat i slöjden.\nHoppas du får användning av instruktionerna.