Hi everyone :-) Here is a tutorial on this 6 x 4 card made with the beautiful and colorful Good OL Sport collection from Graphic 45. Picture of the finish card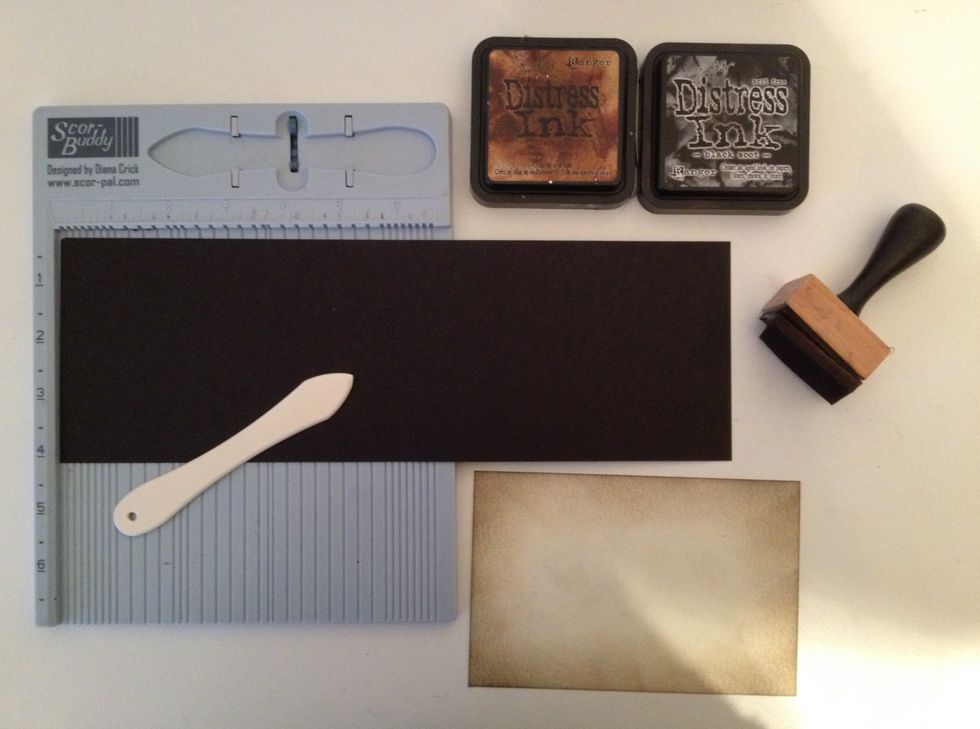 Start with 12 x 4 black cardstock and score at 6 Cream cardstock 5 3/4 x 3 3/4 and distress with black soot and vintage photo.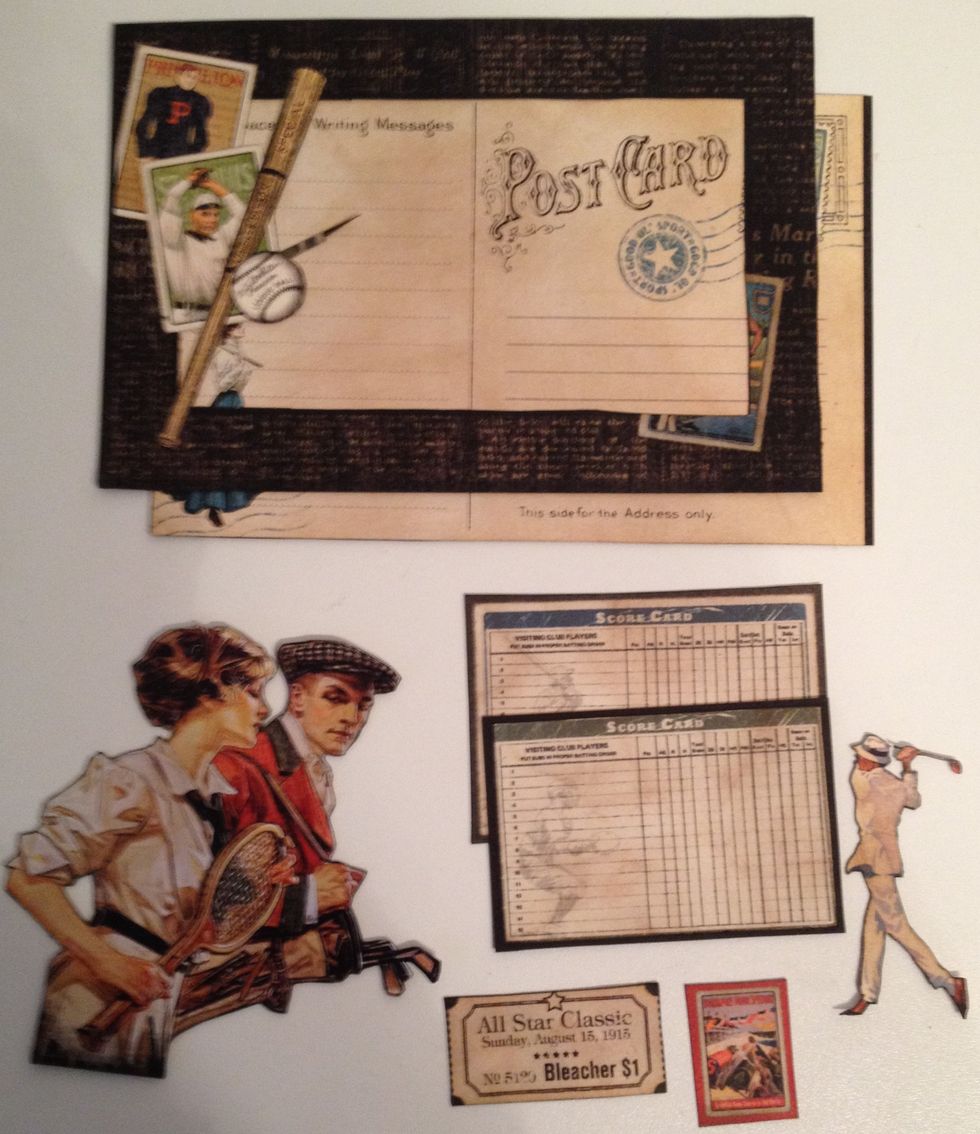 Cut out the frame and glue over the postcard and cut around. Some suggestions for decor.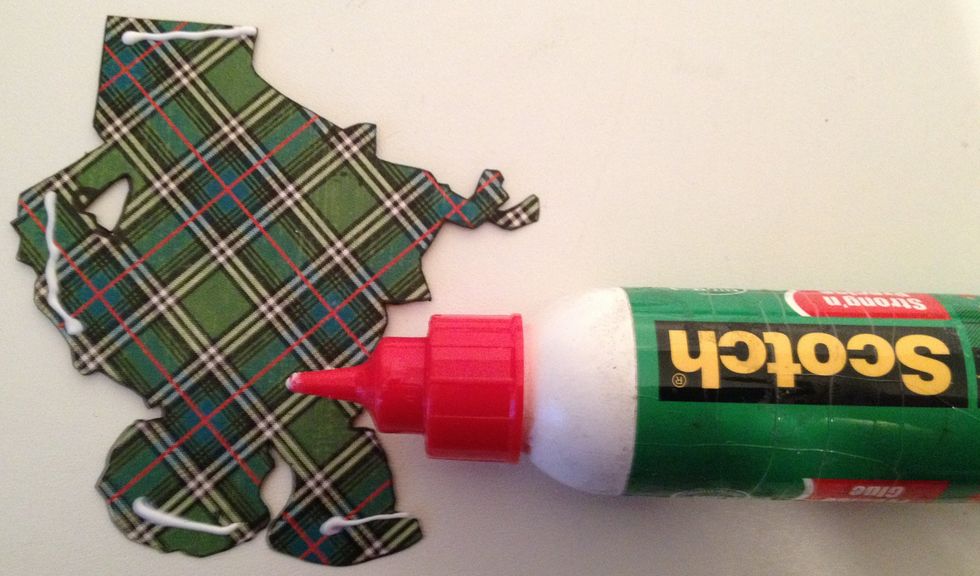 Glue on the bottom, top and left side so the cards can slide under.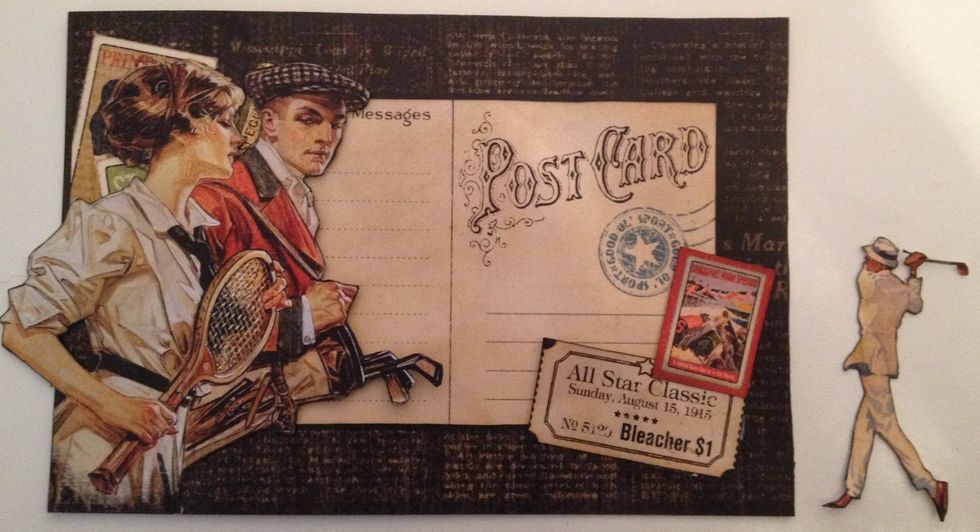 Glue on a ticket and a little stamp just on the sides and place the golf player over.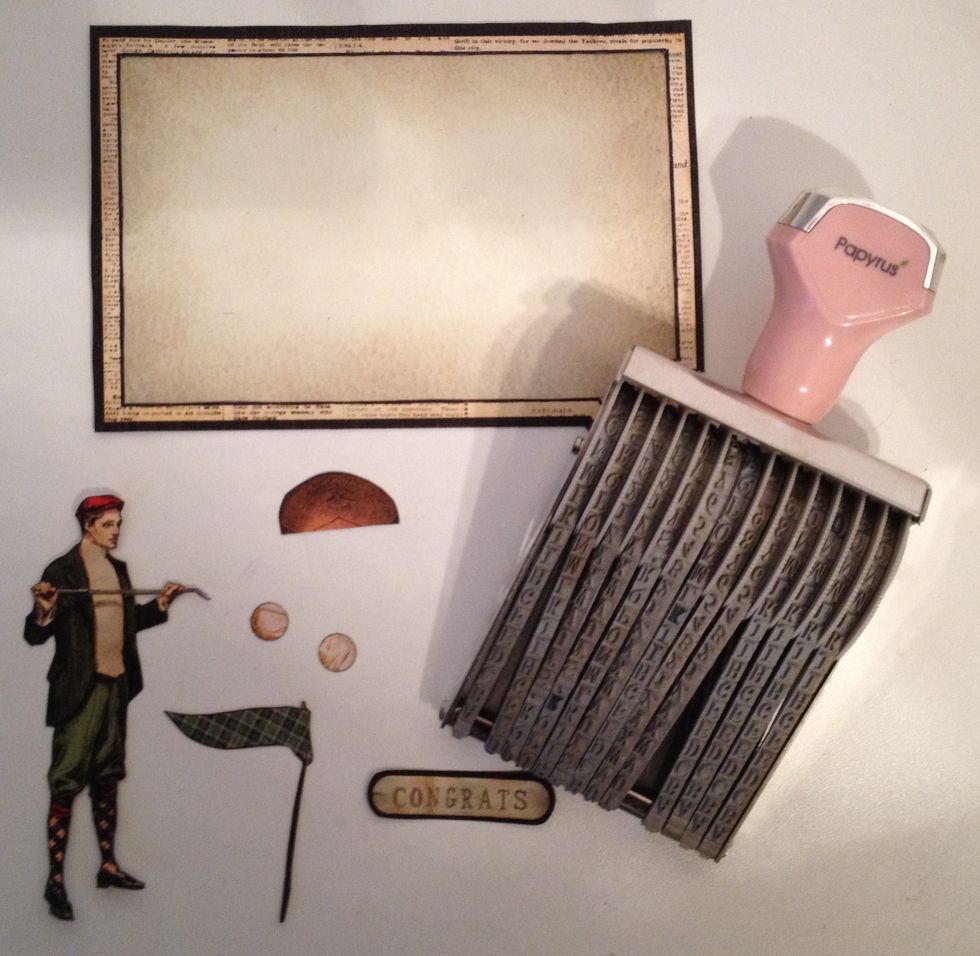 Some suggestions for the inside. The stamp is from papyrus and I love that I can stamp the words I need :-)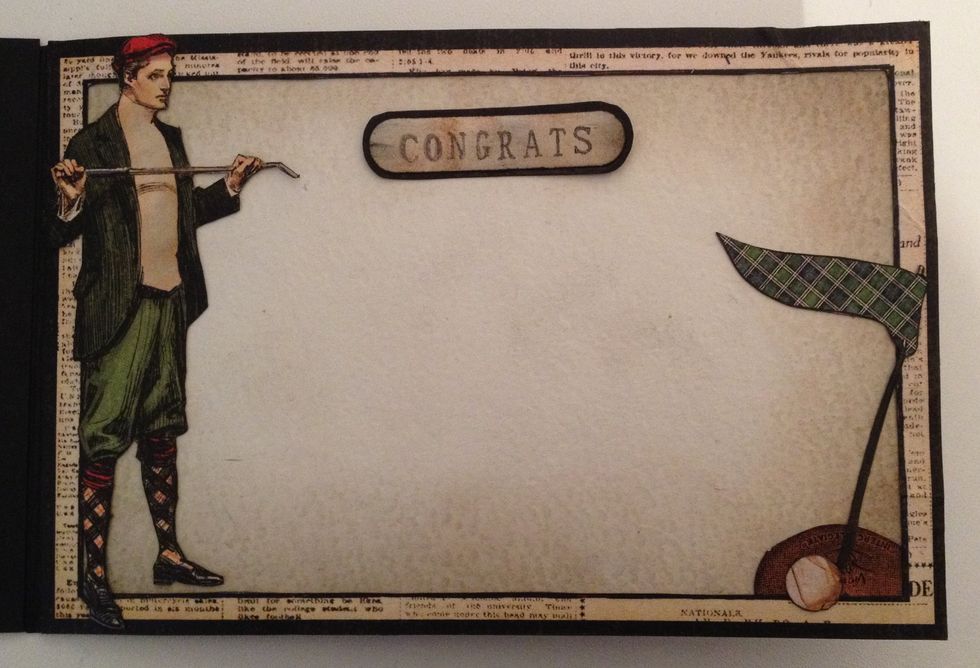 Glued the golf player only in top, bottom and left side so I can slide something under. May be a gift card.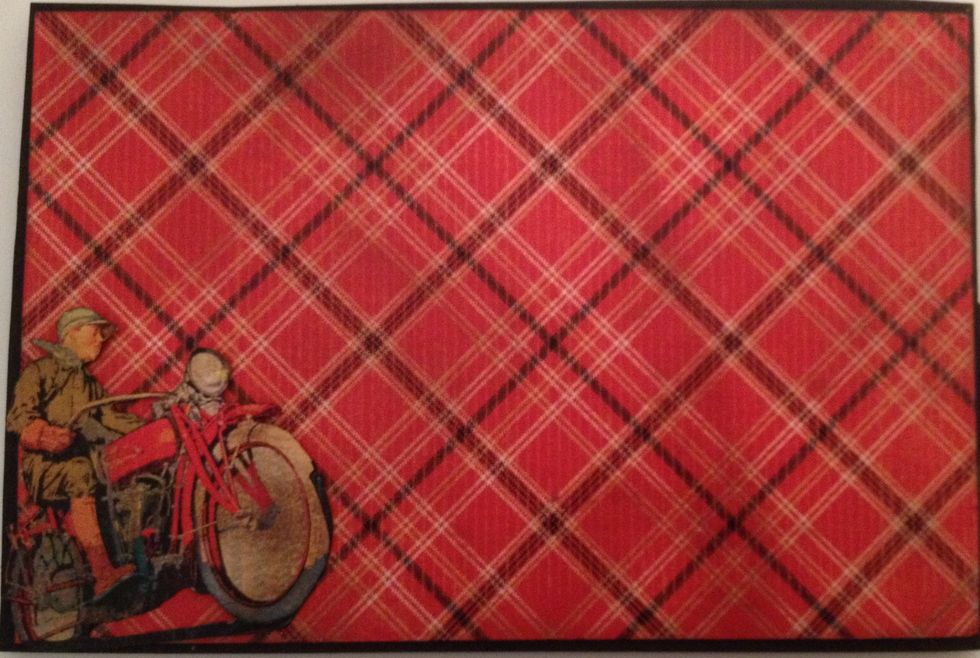 Also decorated the backside to finish the card up.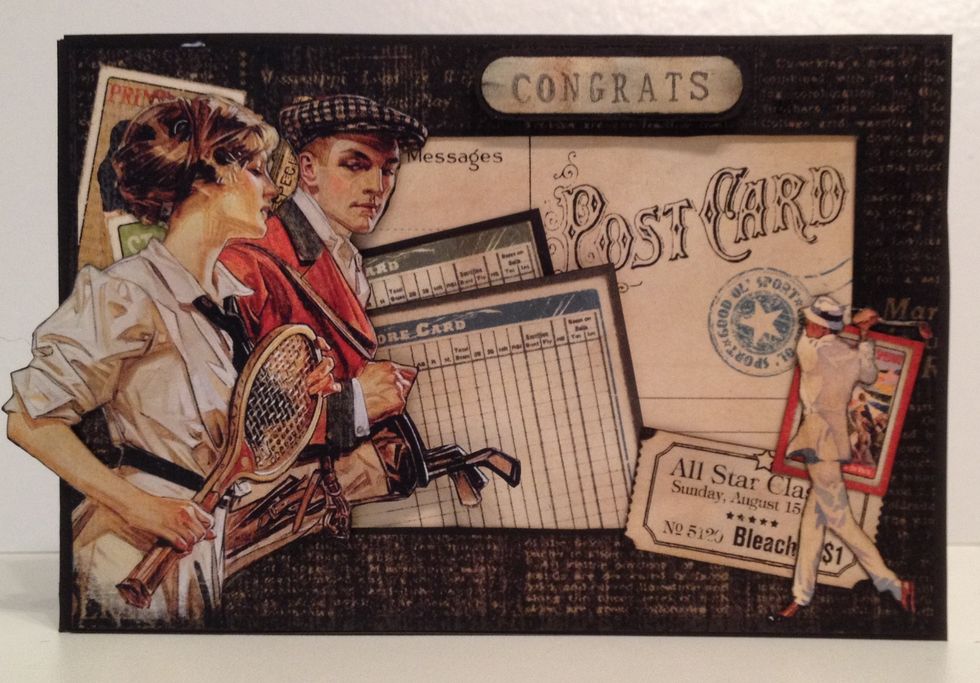 Decided to have the congrats in front and pop it up with 3D foam. Hope this was helpful and have fun creating :-) Hugs, Anne
Good Ol Sport collection, .
Scor buddy, glue,black and cram cardstock
. Distress ink,3D foam and stamp tool