And a sprinkle of crunchy prosciutto...
21
Prepare your ingredient....sausage can be an added only if you like...add in step 10 making little pieces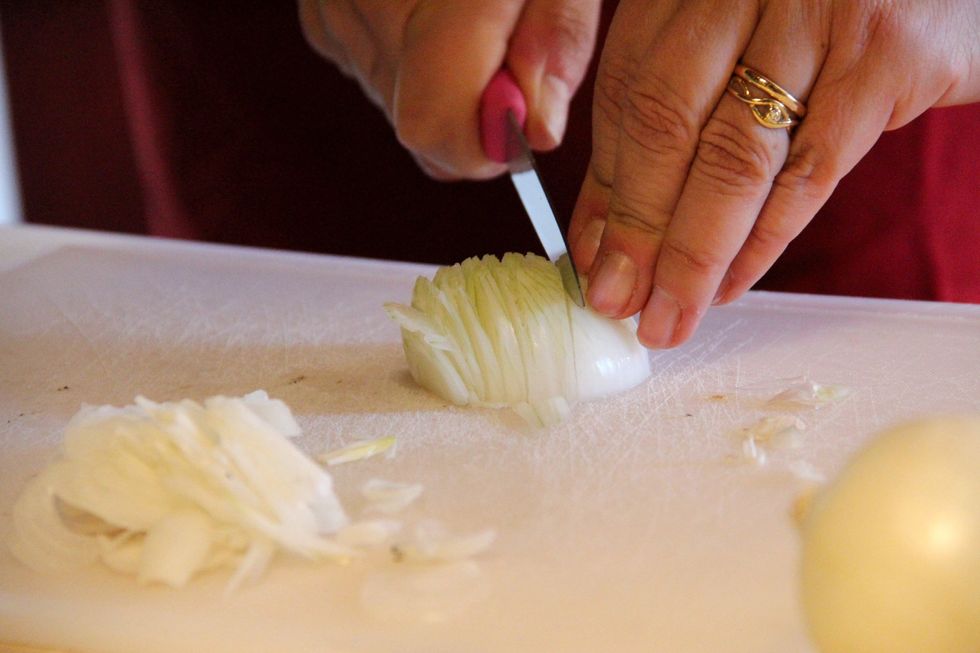 Chop your white onions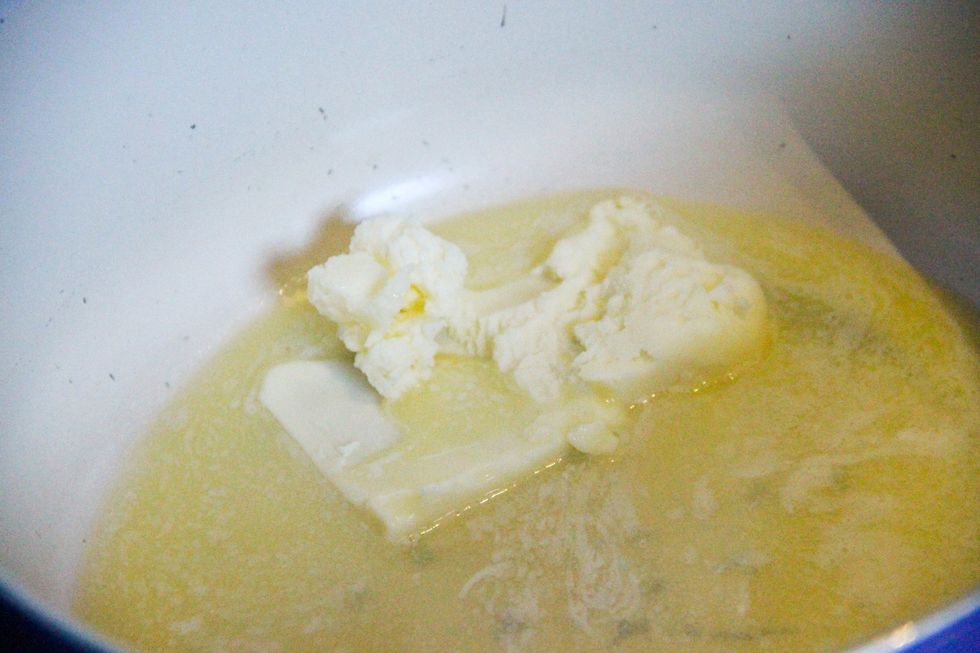 Melt butter in pot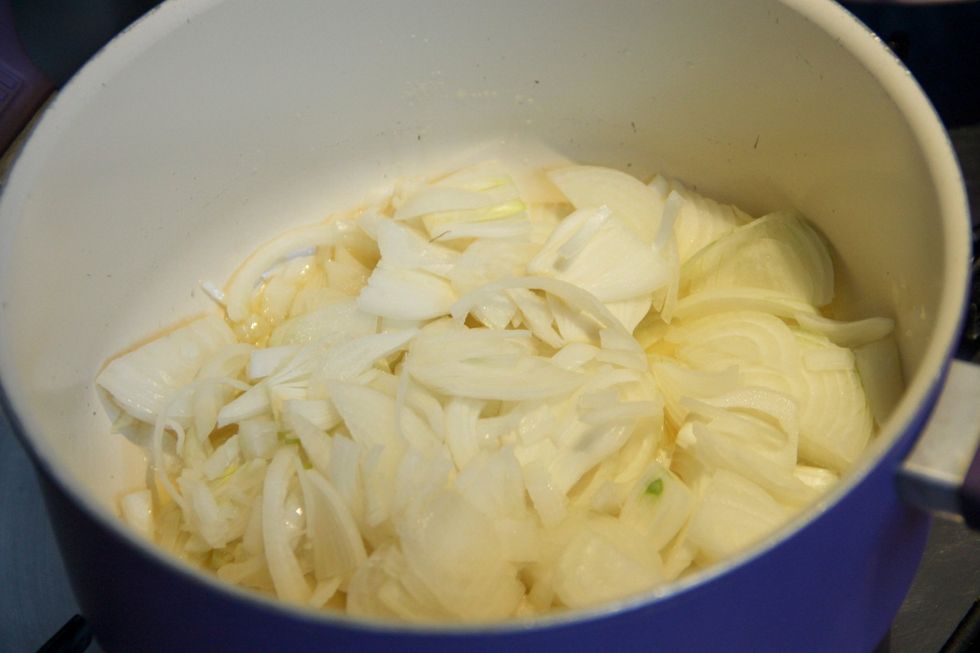 Add your chopped onions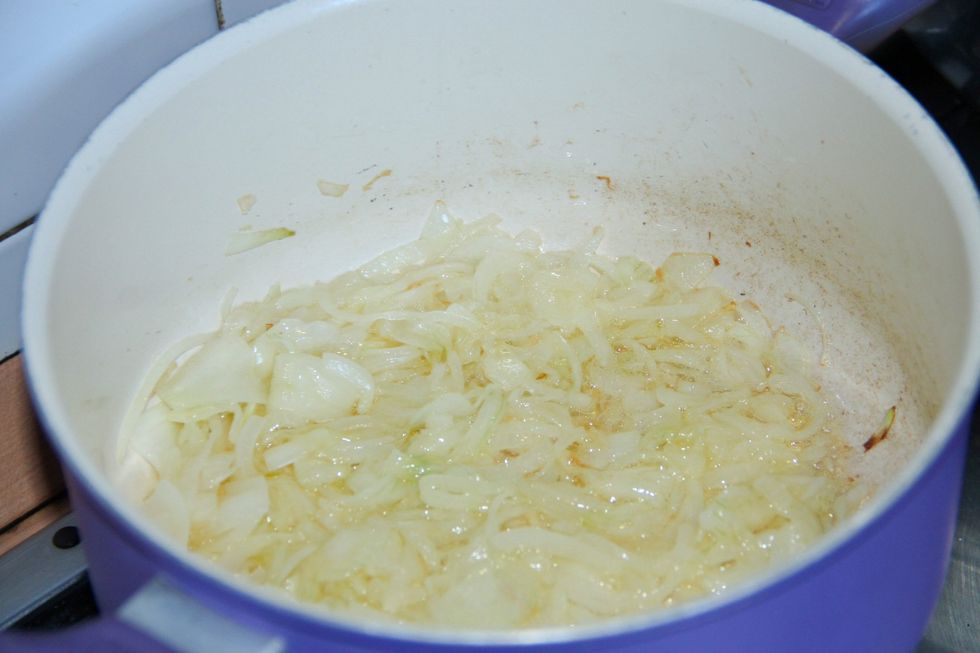 Sauté in low flame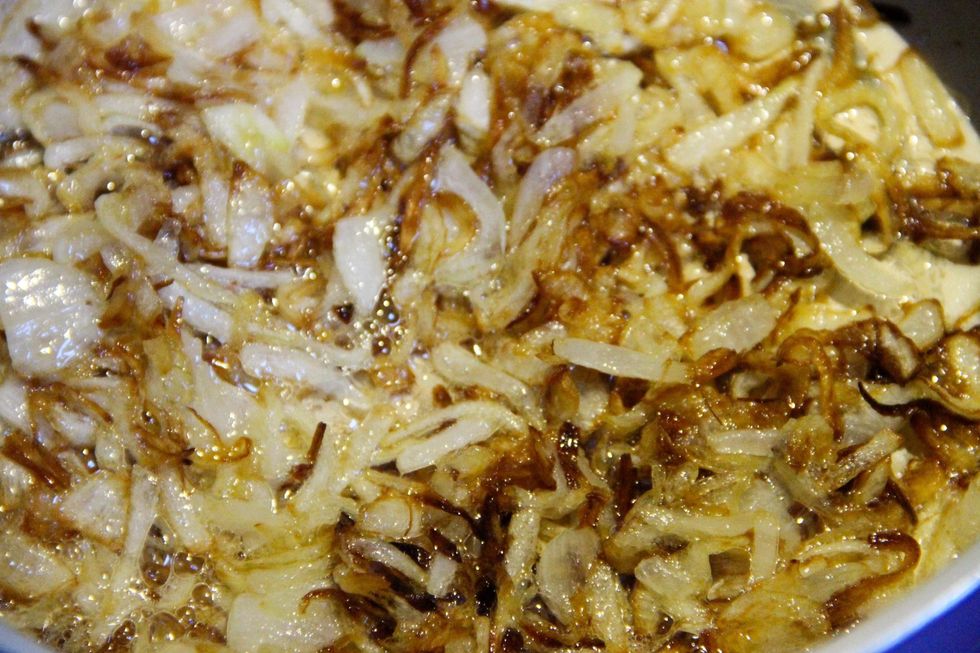 When start become brown start adding a little milk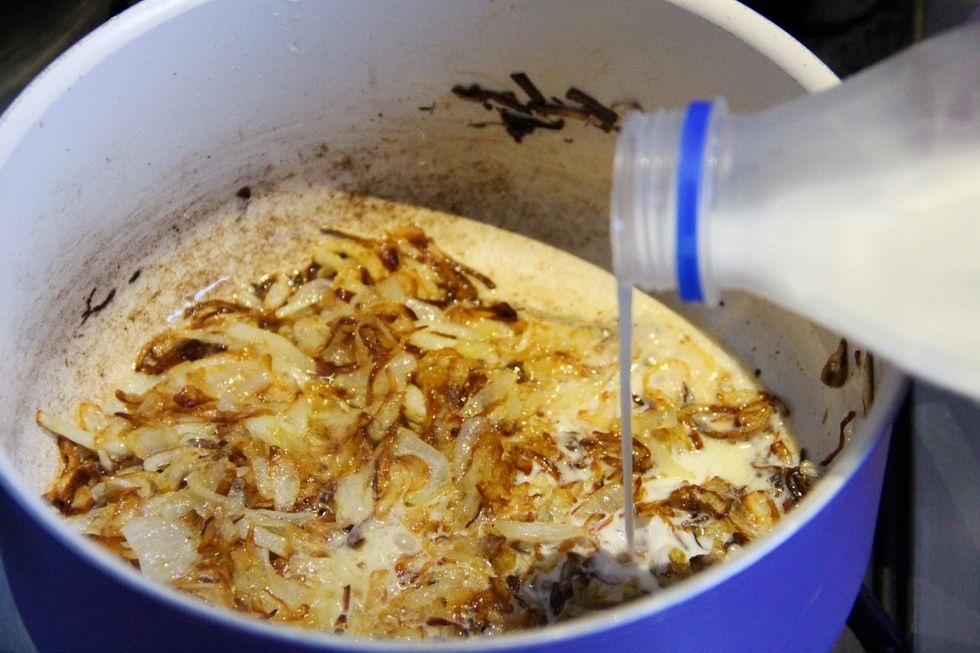 Will continue adding till we get a nice brown color.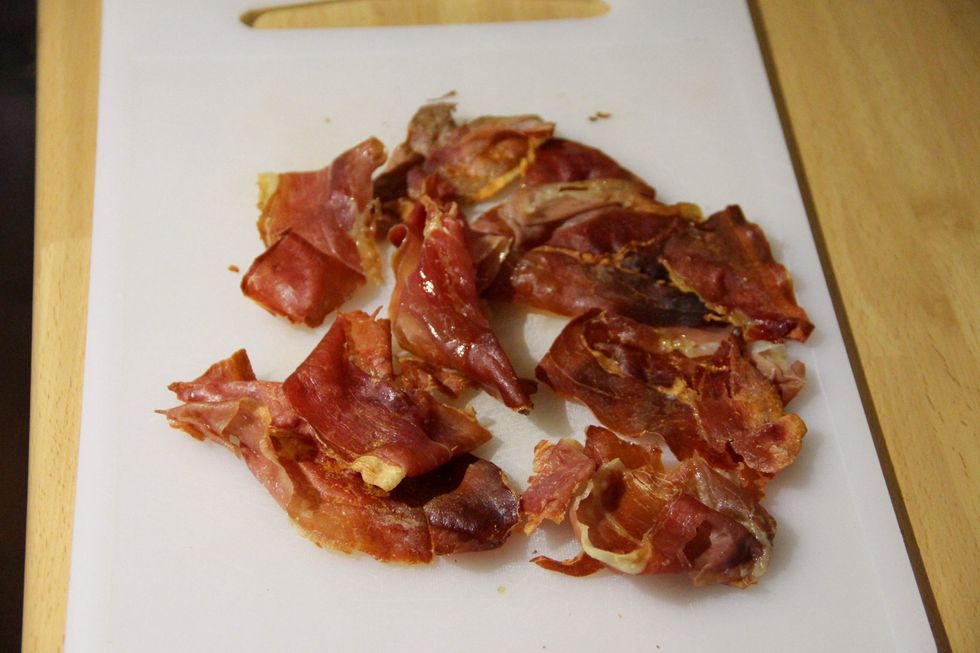 Meanwhile put in oven your prosciutto slices till they get crispy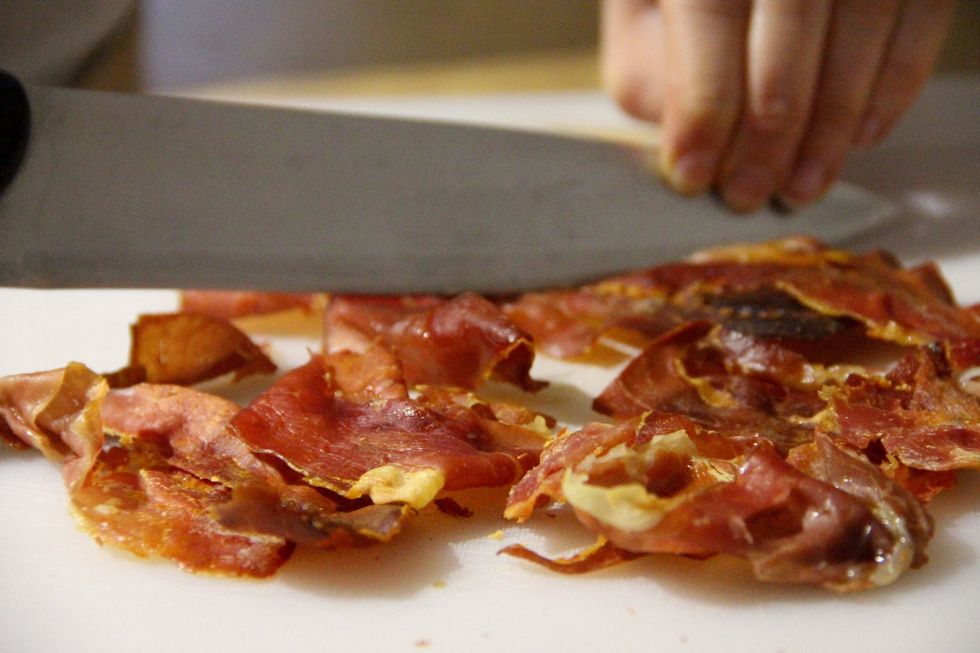 Chop them up
Your onion cream should start looking like this...here you can dd some bits of sausage if you like...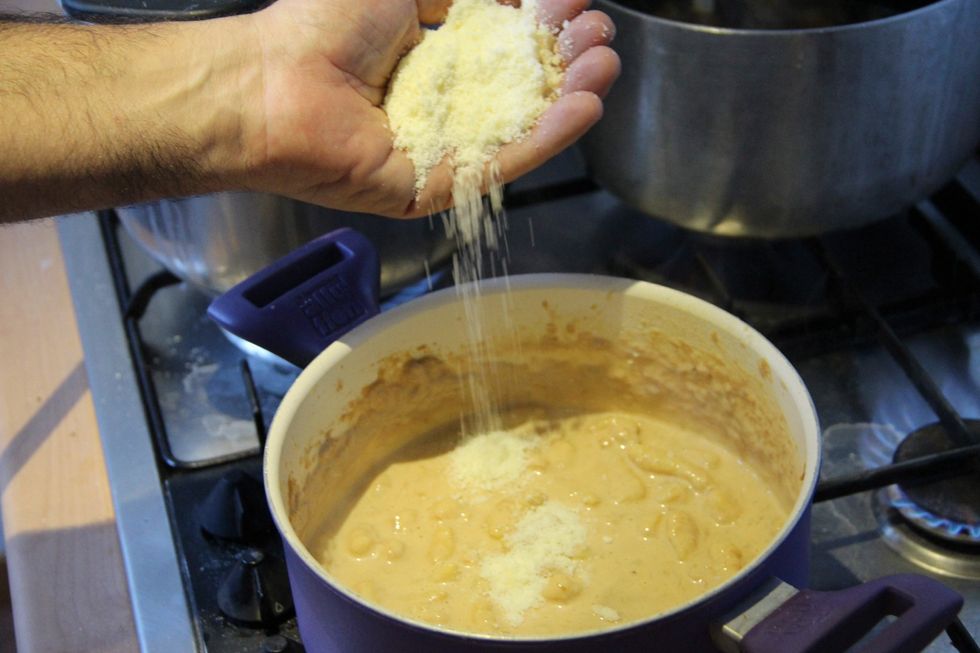 Add parmesan cheese and mix together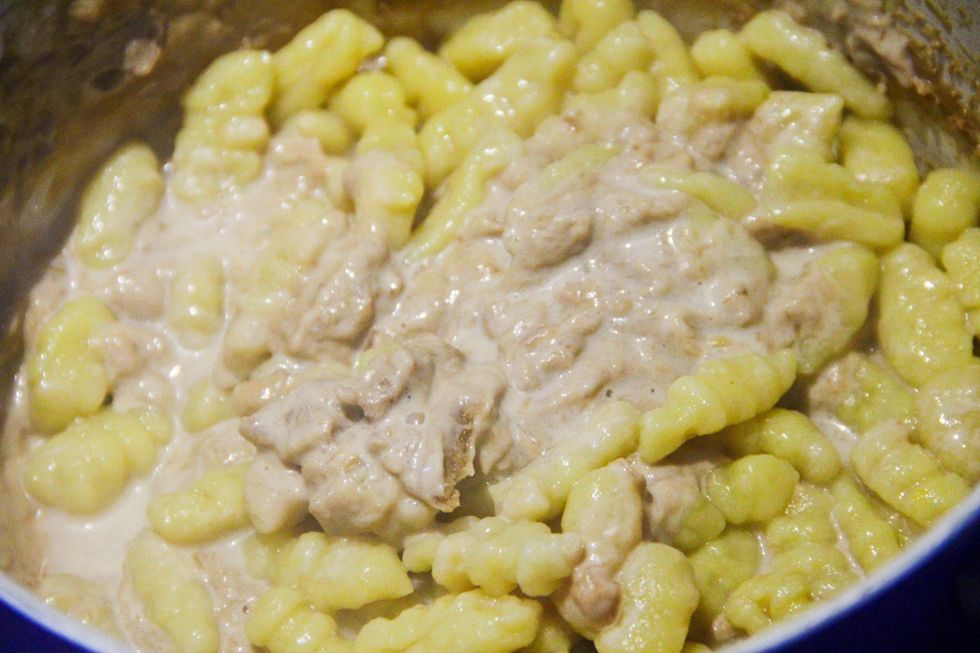 Now get your cooked gnocchi in your pot. Remember to check how to make gnocchi guide. When cooking gnocchi put in boiling salted water till they float. 2/3 minutes...mix all well together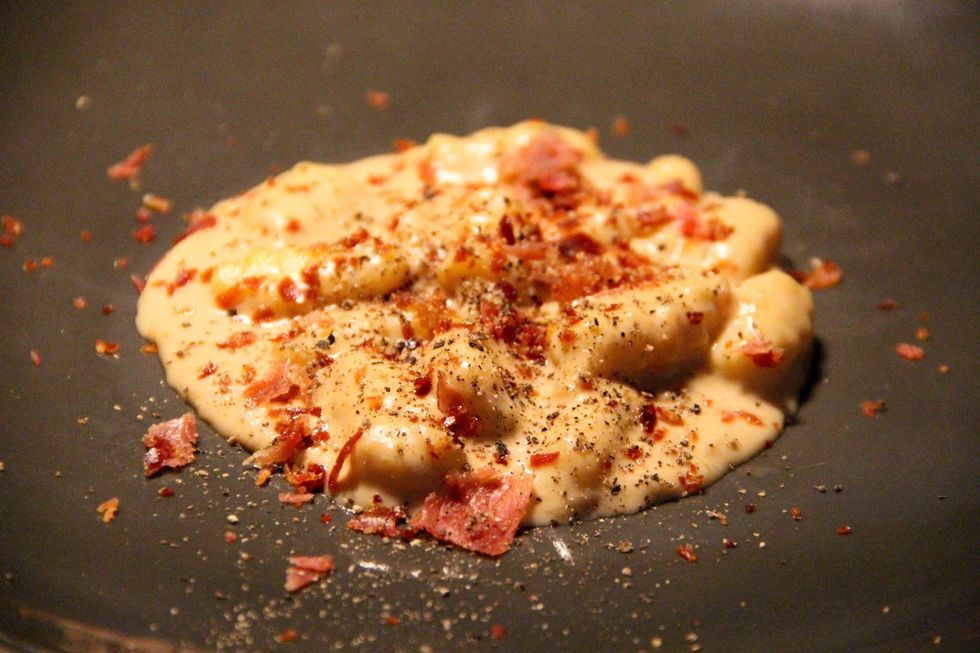 Sprinkle your chopped prosciutto bits...buon appetito
2.0 White onions
1.0c Milk
1.0 Pork sausage
1.0 Butter
100.0g Fresh gnocchi (check guide for gnocchi)
2.0 Slices of prosciutto
Fabio Bongianni
Fabiolous Cooking Day is a course designed by Fabio Bongianni putting together Italian food and Italian culture.