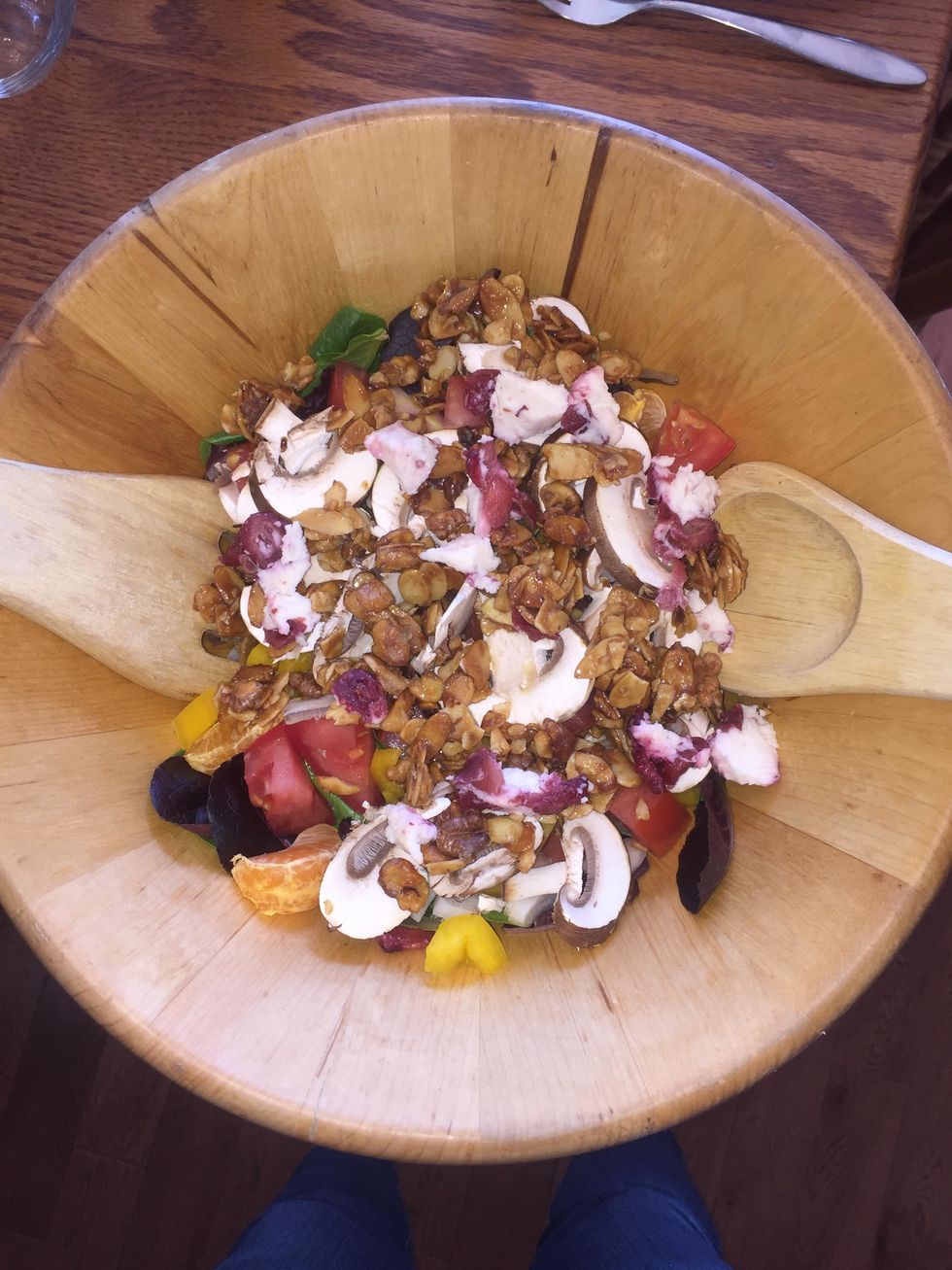 Appetizer- salad- place baby spinach into a bowl and toss diced tomatoes, mushrooms, onions and tangerine into the bowl. Then top with pieces of cranberry goat cheese and caramelized almonds/ pecans.
Ham (2 inch thick center cut). Place ham in a roasting pan. Sprinkle garlic powder, rosemary, pure maple syrup, and granny smith apple wedges over ham. Keep in oven for 2 hours at 340.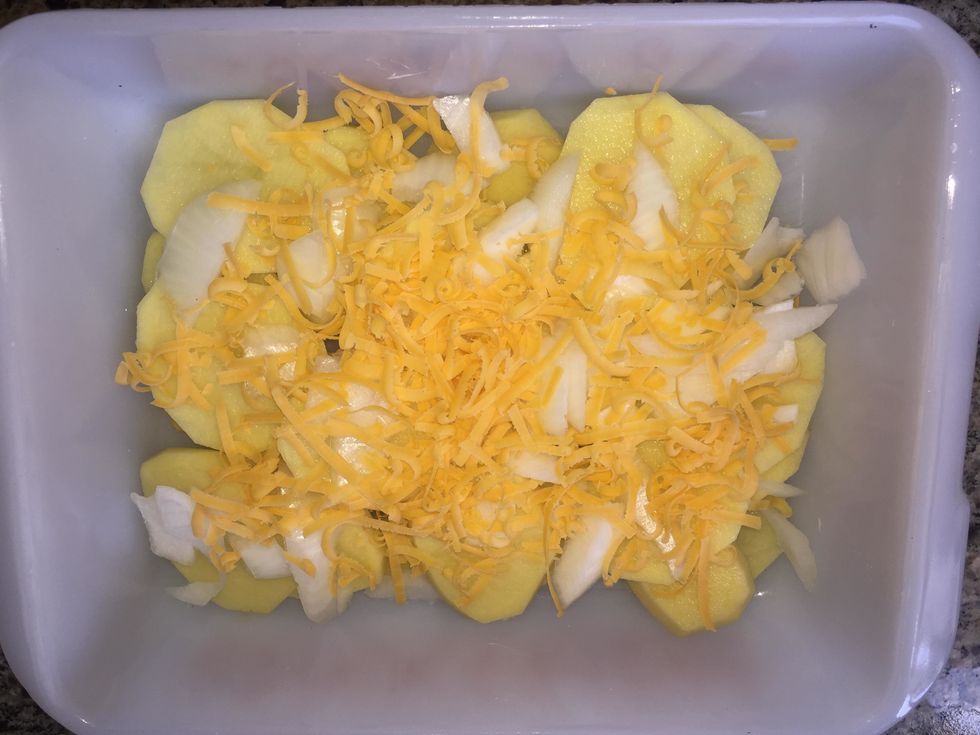 #1Scalloped potatoes- Peel 5 Yukon golds and then thinly slice them. Cover the bottom of the dish with them, then a layer of onions, followed by a layer of grate cheese. Repeat until dish is full.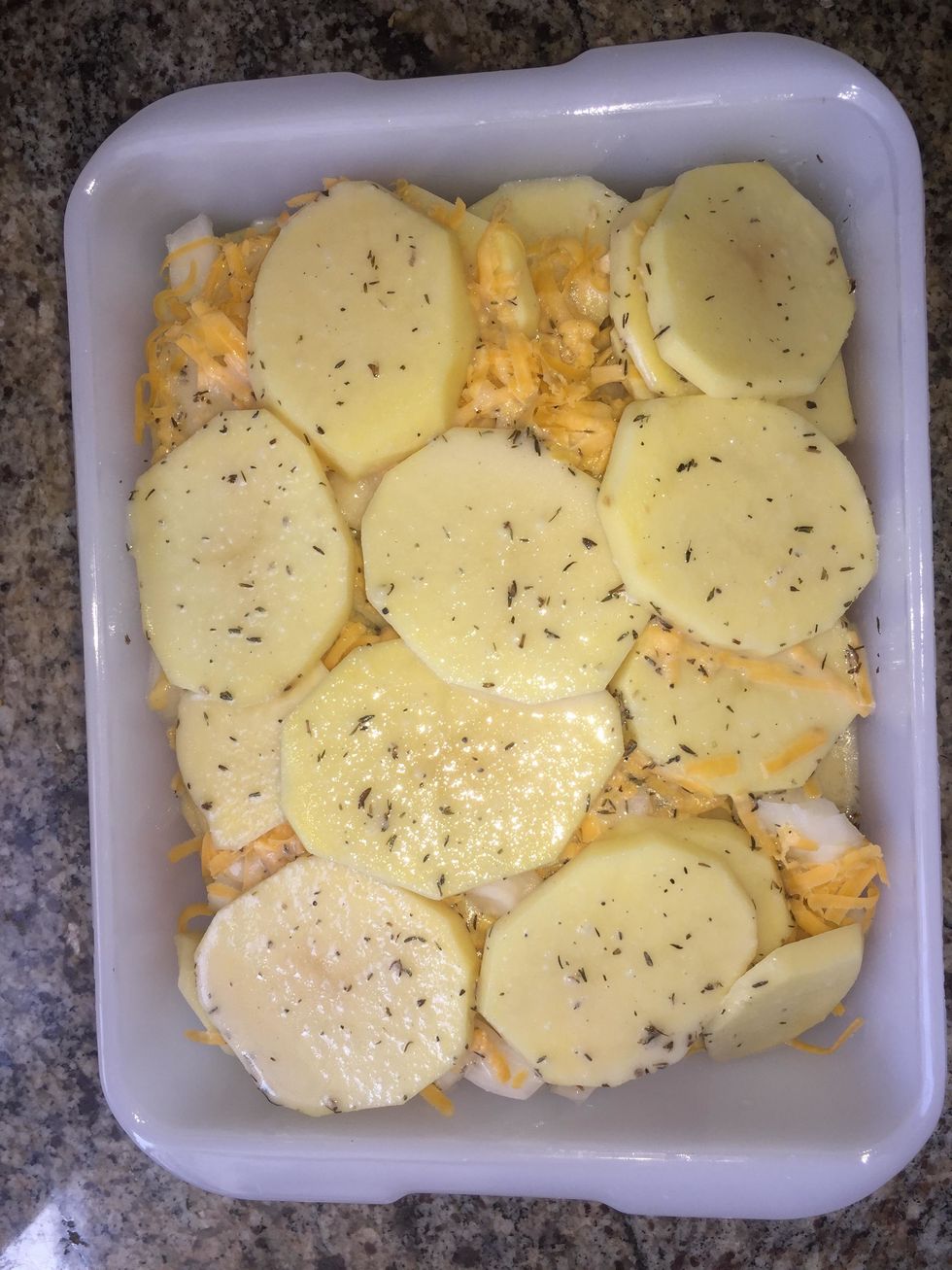 #2- Place butter, minced garlic,pepper, salt, thyme into a pot. Add corn starch to melted butter. Thicken, pour the almond milk in and stir for 1min. Pour onto dish evenly and place covered in oven.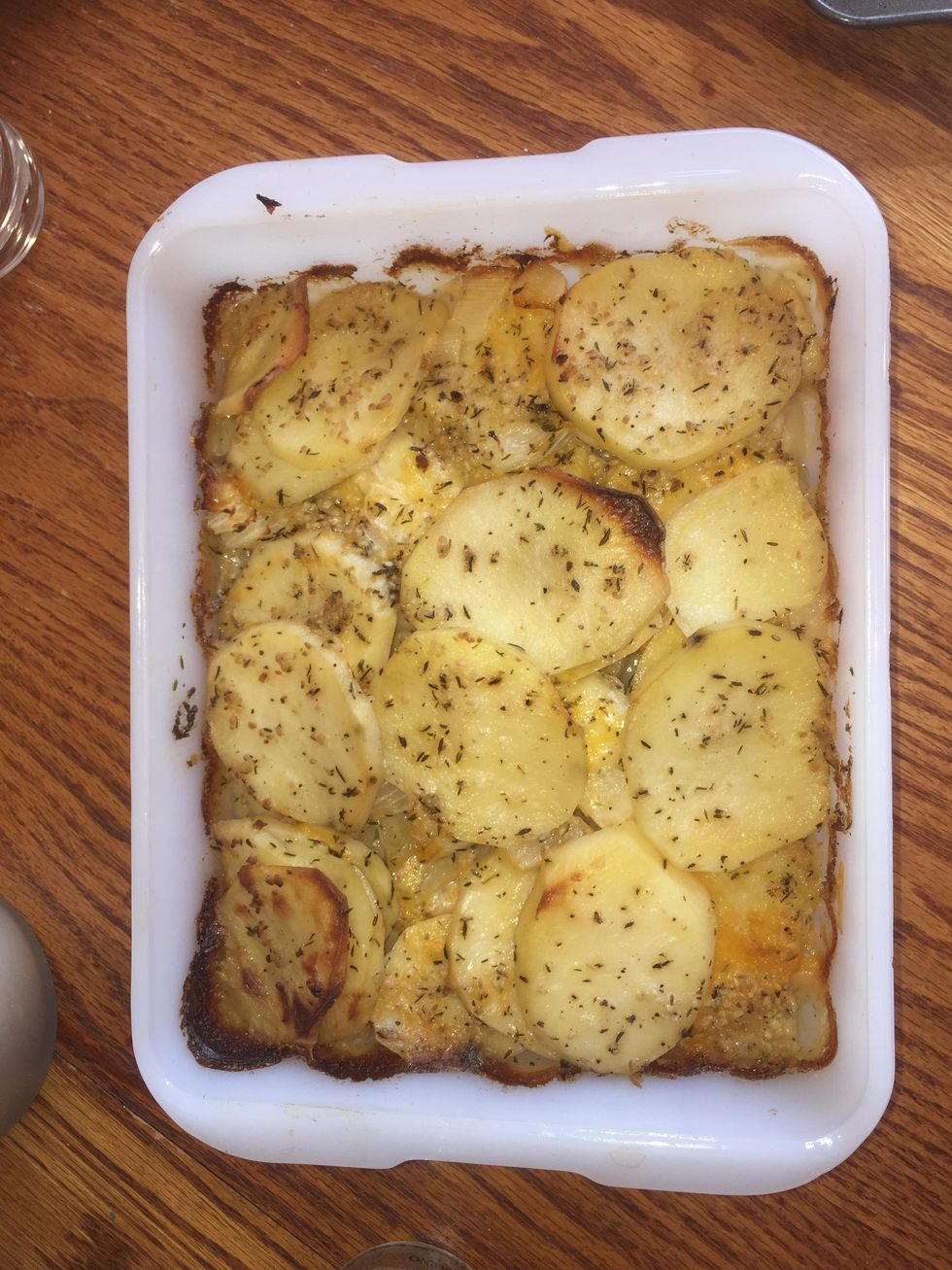 Lastly place in oven at 325, covered for the first 40 min then uncovered for the last 40 min. This allows the scallop to crispin up on the outside.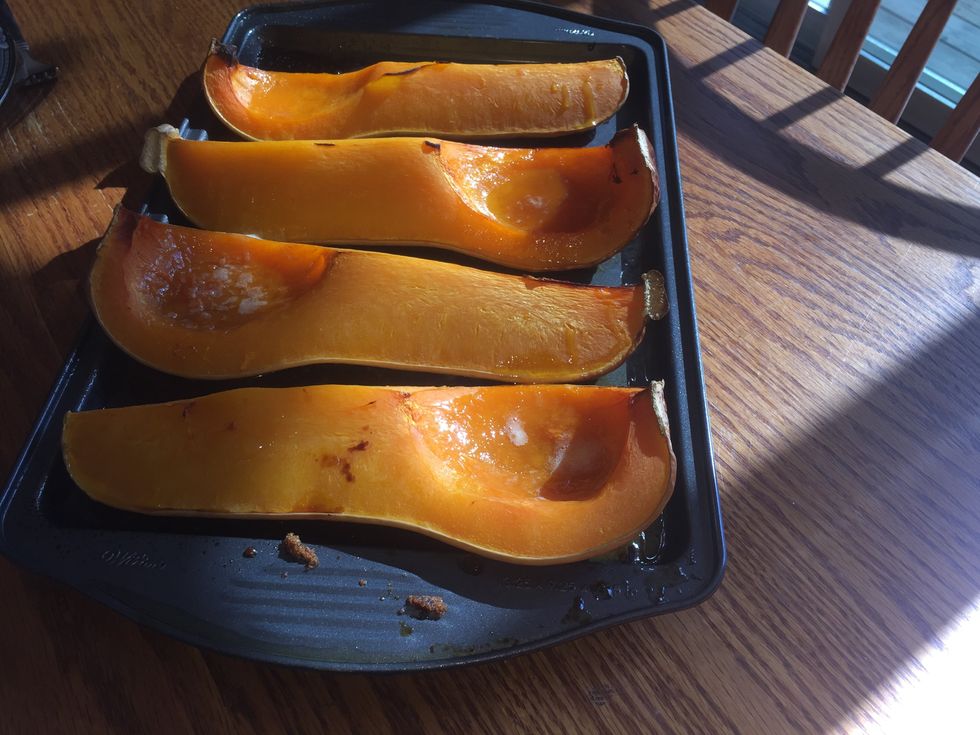 Squash- cut into quarters and place on cookie sheet. Then place butter, brown sugar, and maple sugar onto each piece of squash. Then cover in tinfoil and place in oven for 40 minutes at 325.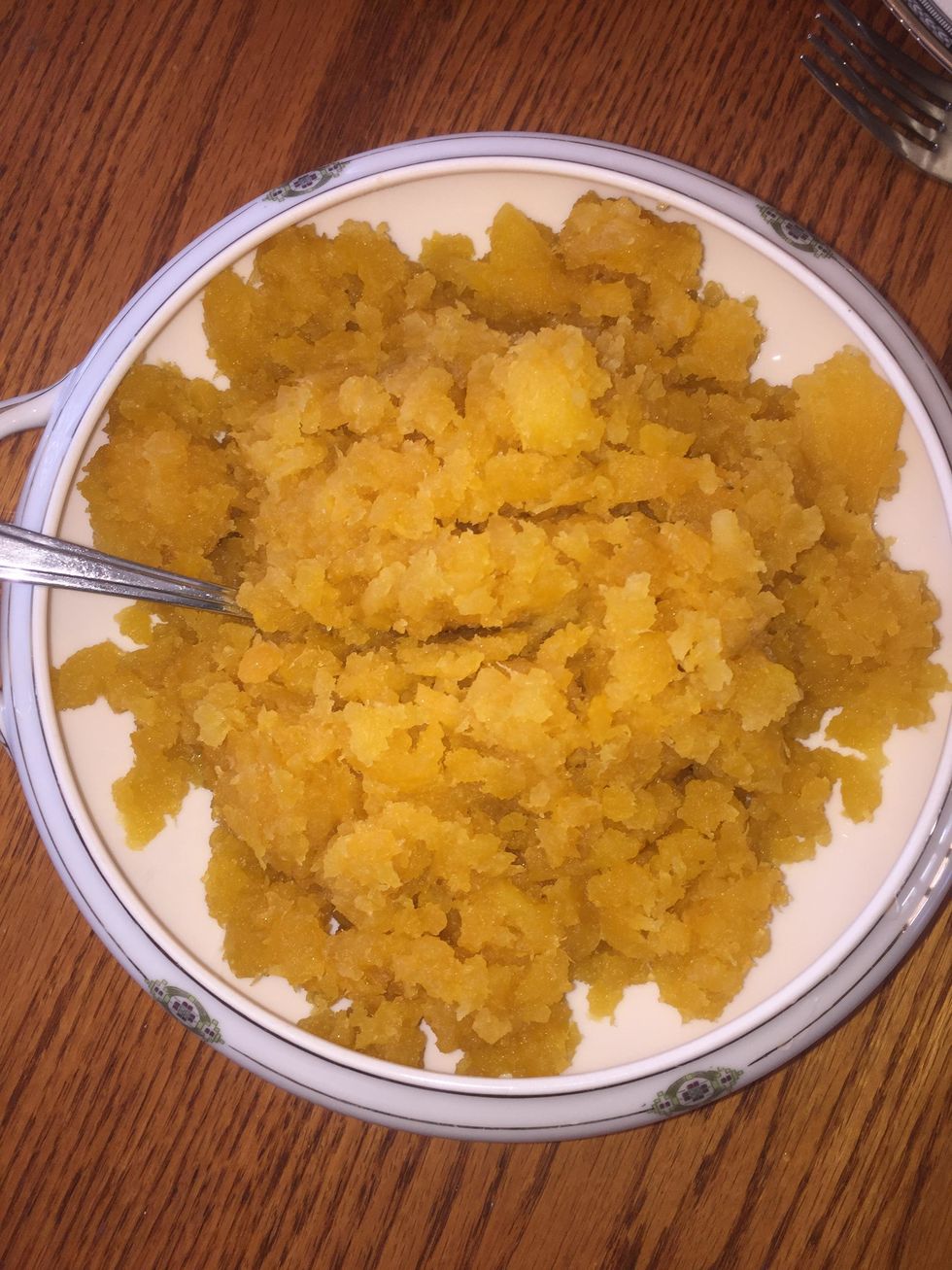 Turnip- peel the skin off the turnip and cut the inside up into cubes. Then boiling until the cubes are tender (about 40min). Then, drain water and mash it with brown sugar and butter.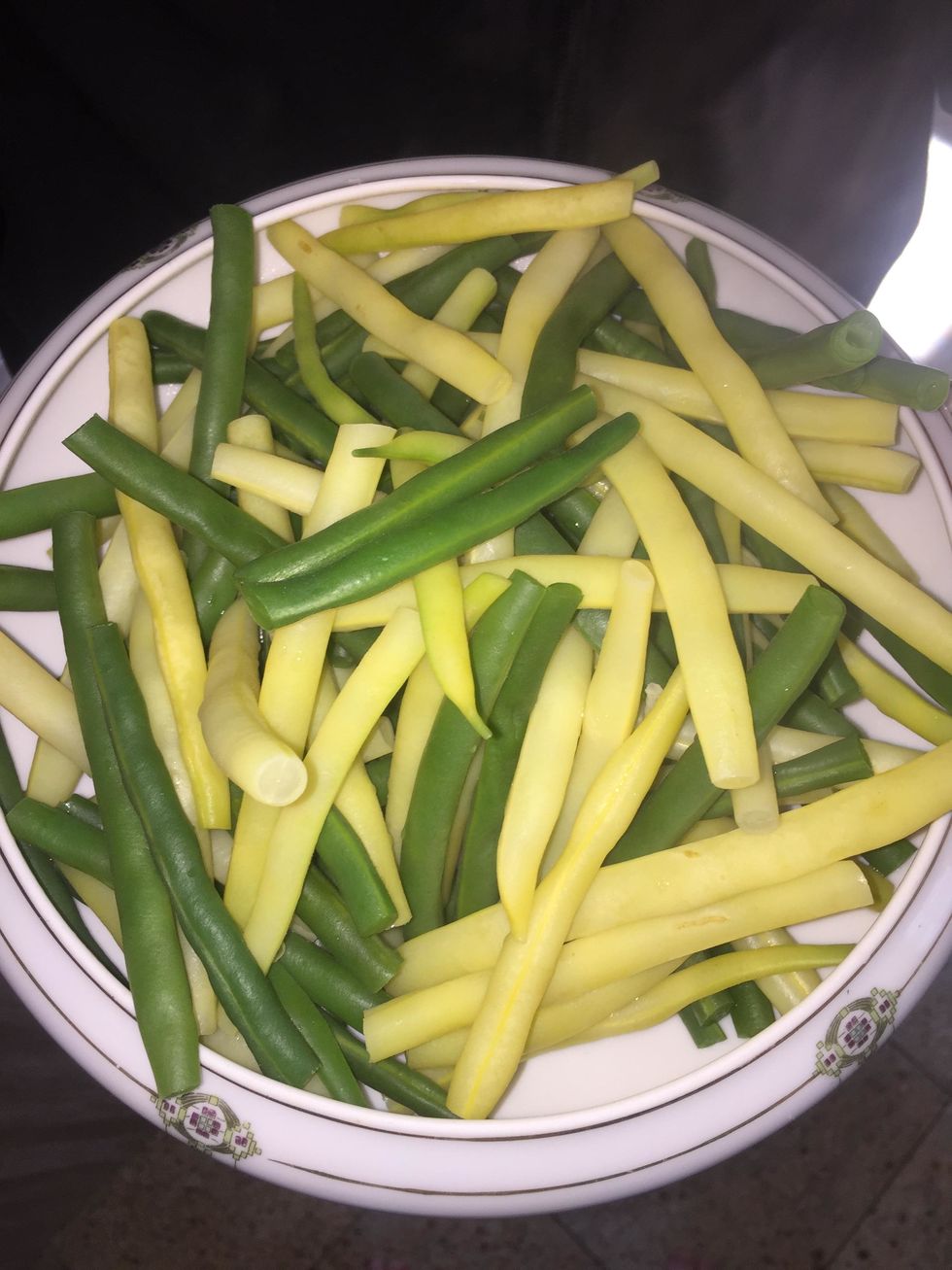 String Beans- stem all the beans and wash. Then place them into a pot of water that is already boiling, and contains salt. Leave them in the water for 5 minutes then drain and serve.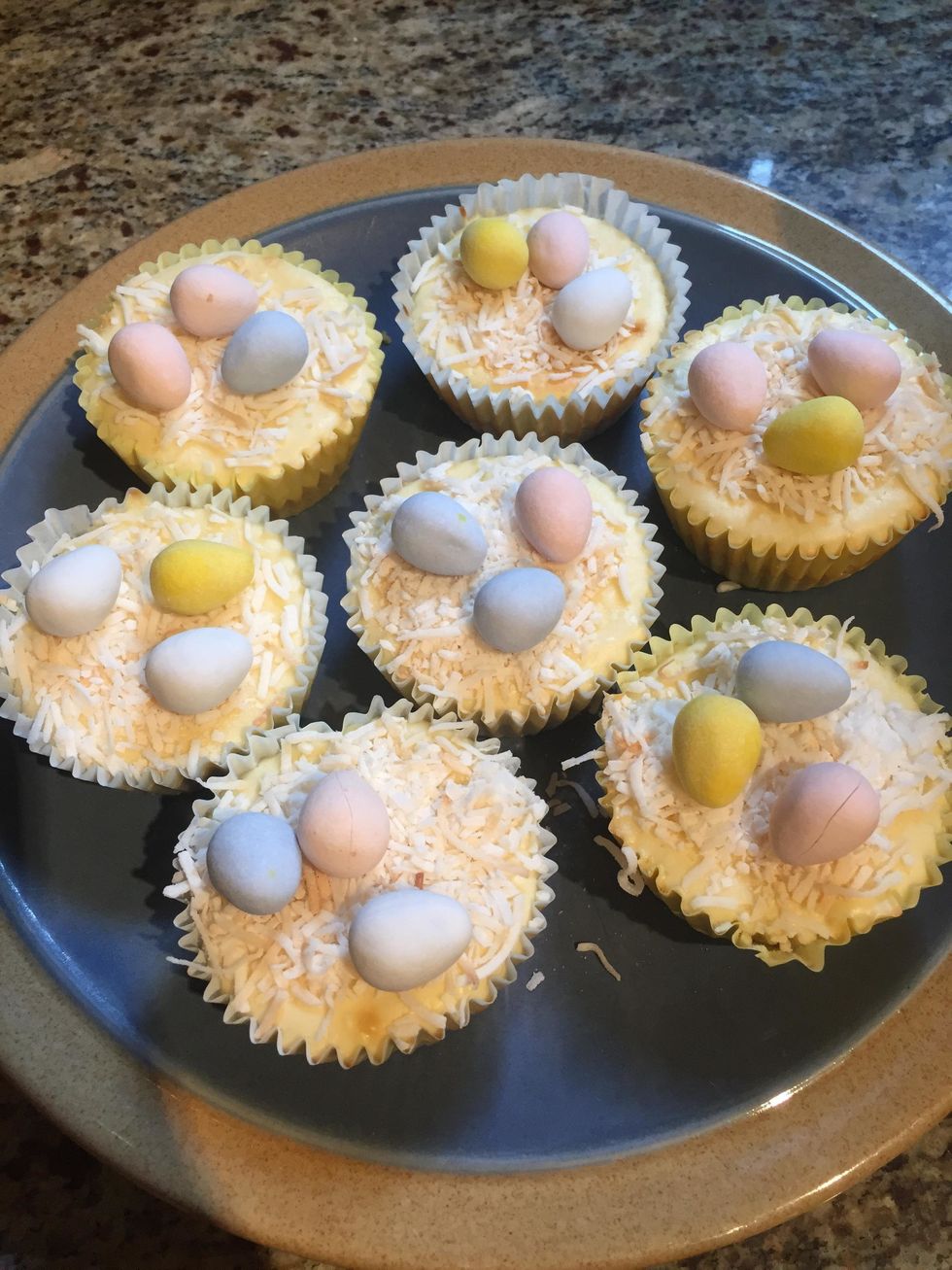 Dessert- cheesecake cupcakes- smooth no crust vanilla cheesecake topped with baked coconut and mini eggs
4.0c baby spinach (appetizer)
1.0 onions (appetizer)
1.0 tomato (appetizer)
2.0 tangerine (appetizer)
4.0oz cranberry goat cheese (appetizer)
1/4c caramelized almonds/ pecans (appetizer)
6.0 mushrooms (appetizer)
1.0tsp garlic powder (ham)
1.0tsp rosemerry (ham)
1/2c maple syrup (ham)
1.0 granny smith apple (ham)
10.0 yukon gold (scalloped potatoes)
3/4c cheese (scalloped potatoes)
1.0 onion (scalloped potatoes)
1/2c butter (scalloped potatoes)
1/2tsp minced garlic (scalloped potatoes)
1/2tsp thyme (scalloped potatoes)
1.0pch salt (scalloped potatoes)
2.0pch pepper (scalloped potatoes)
2.0Tbsp corn starch (scalloped potatoes)
1/2c Almond milk (scalloped potatoes)
4.0Tbsp brown sugar (squash)
4.0Tbsp butter (squash)
1/8c maple syrup (squash)
2.0Tbsp brown sugar (turnip)
2.0Tbsp butter (turnip)
1.0 turnip
1.0 butternut squash
1.5c green string beans
1.5c yellow string beans
2.0pch salt (string beans)
40.0 mini eggs (dessert)
1/2c baked coconut
6.0lb Center cut of ham