DIY Glitter. Princess, diva, sparkle... Any way you want to put it, we love shoes. Want glitter or to fix up an old pair...
40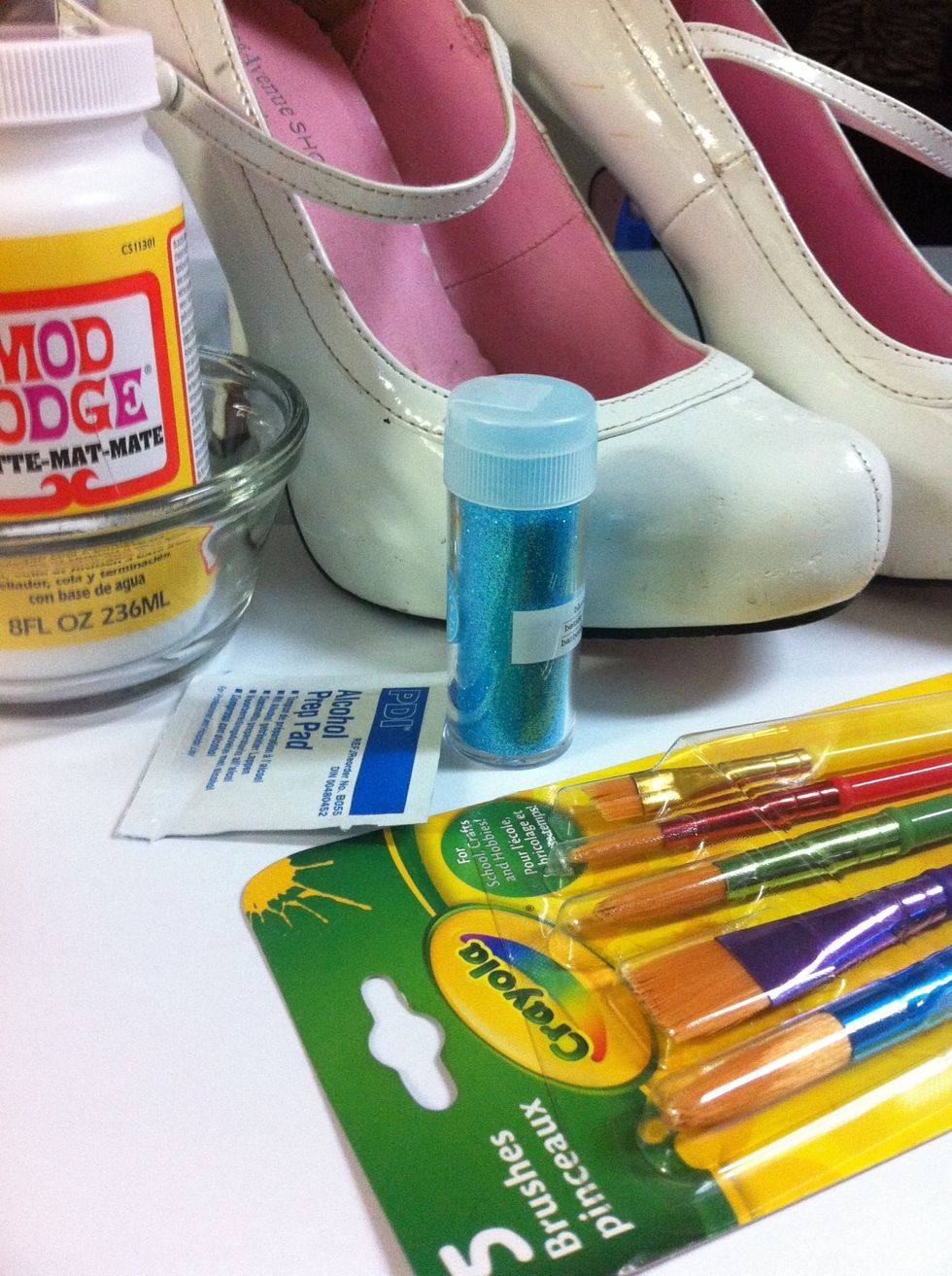 Supplies to sparkle your old shoes, or maybe a new to you pair. You may want to lay down a garbage bag, old sheet or some news paper to protect your work space. As well as an old shirt!
I am using some cheap crayola paint brushes. I used 3 throughout this. One for the glitter glue mix, one for the edges and a dry one to dust stray glitters off the shoes.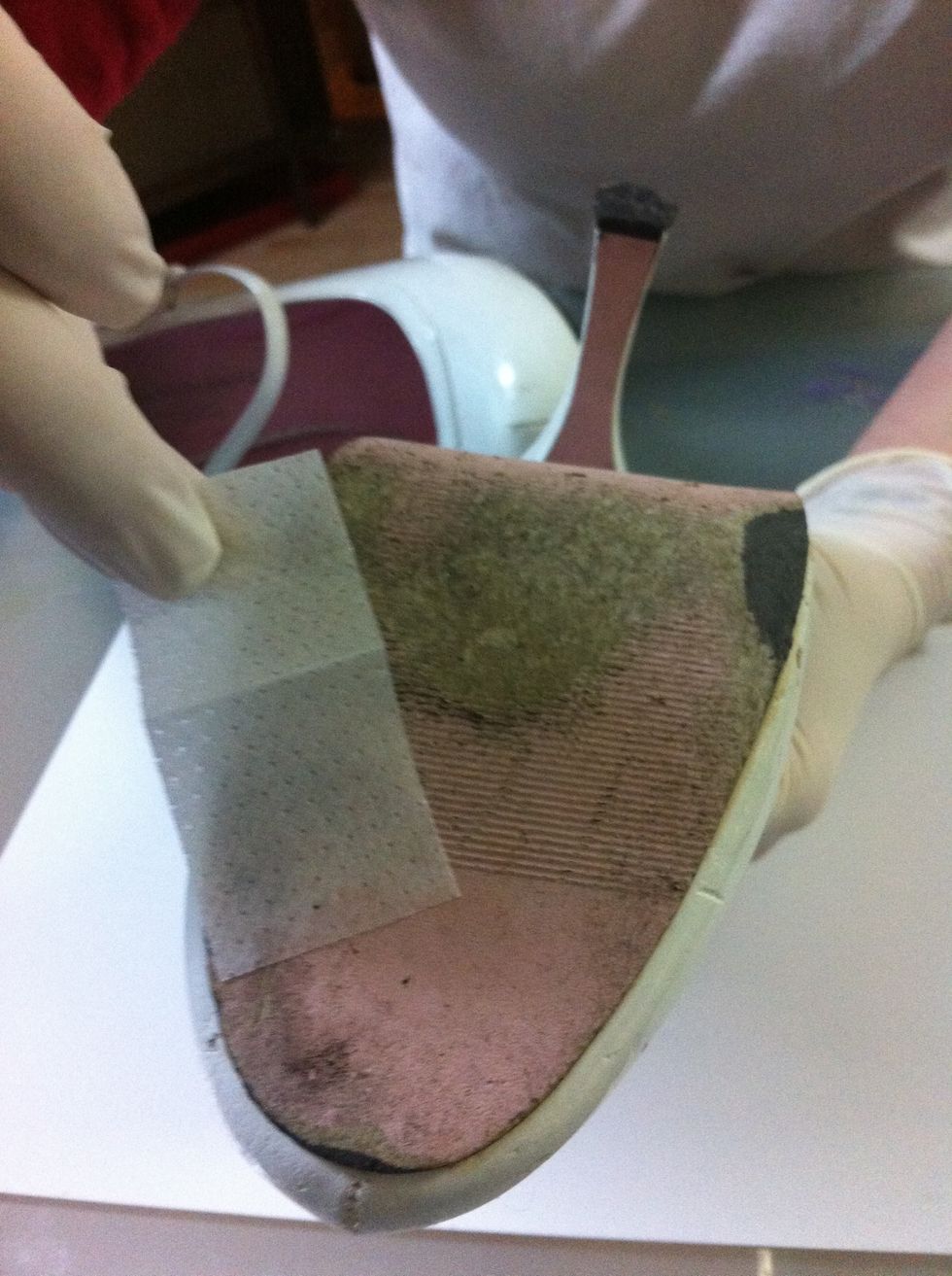 Clean bottom of your heels very good, I used alcohol to finish off (and let that dry). As you can see mine are well worn. Magic erasers, dish soap are also good to use here.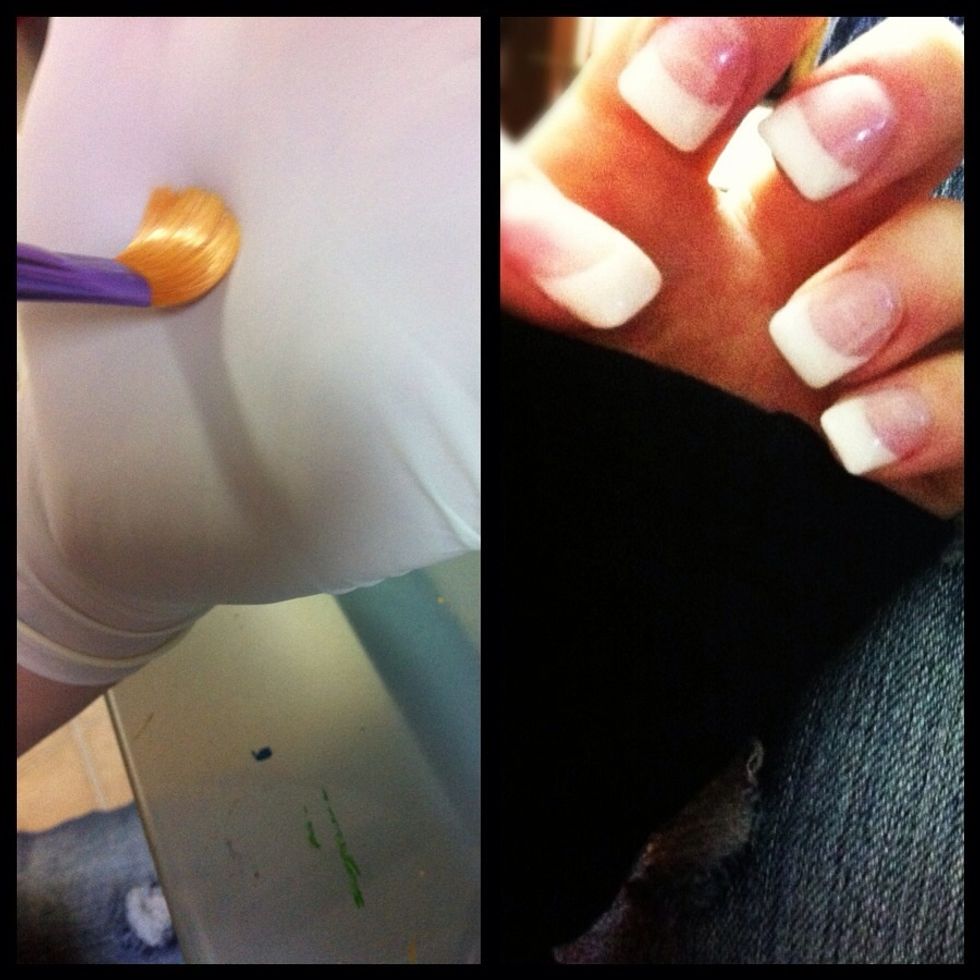 If using a paintbrush; Gently bend or flex paintbrush to make sure it isn't stiff at all. I am using latex gloves since my nails are marvellous.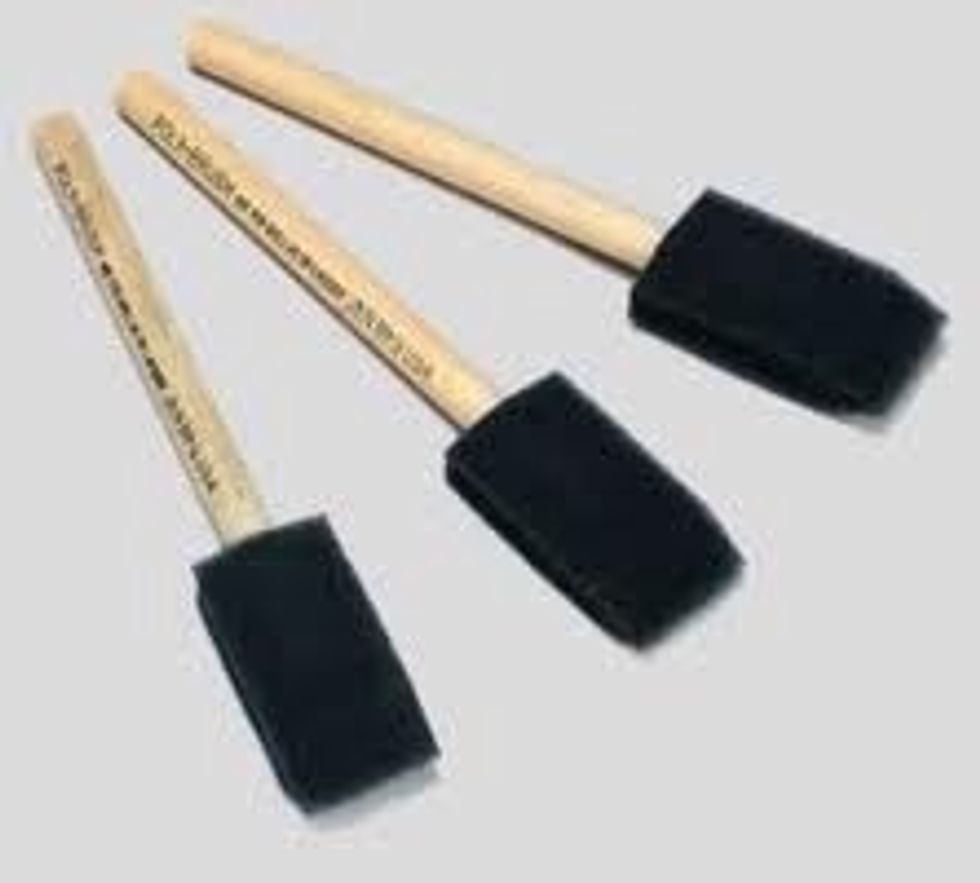 Alternatively you can use a sponge brush. Some people may find this easier to be able to evenly distribute everything.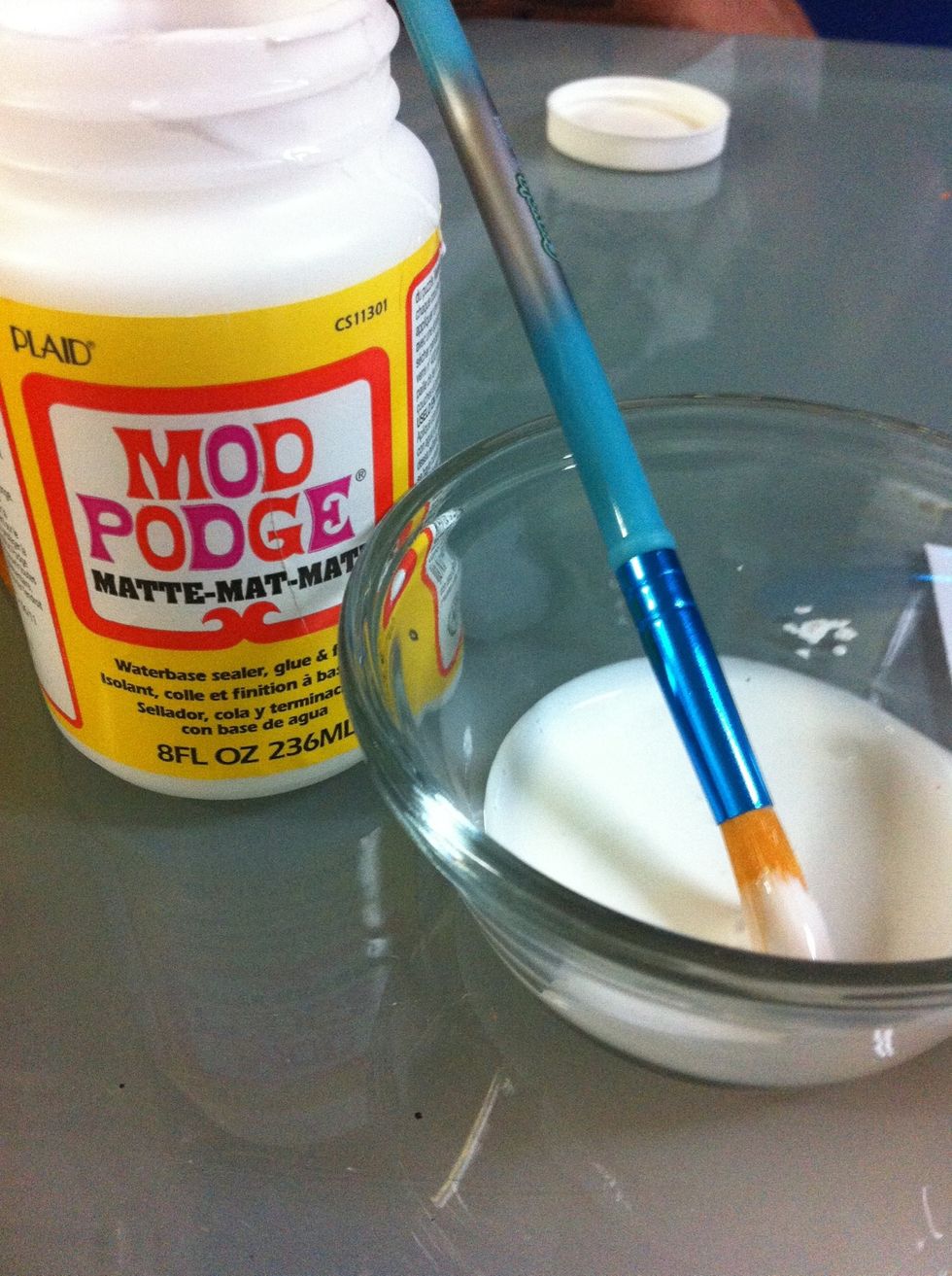 Mod podge in a dish. Try to use something you can throw out later or that isn't too important, it can prove difficult to clean. This is a dish already dedicated to crafting
You can use a plate, paper plate or dish, tupperware container, pallet, cup, plastic cup, really anything you wish so long as you can mix!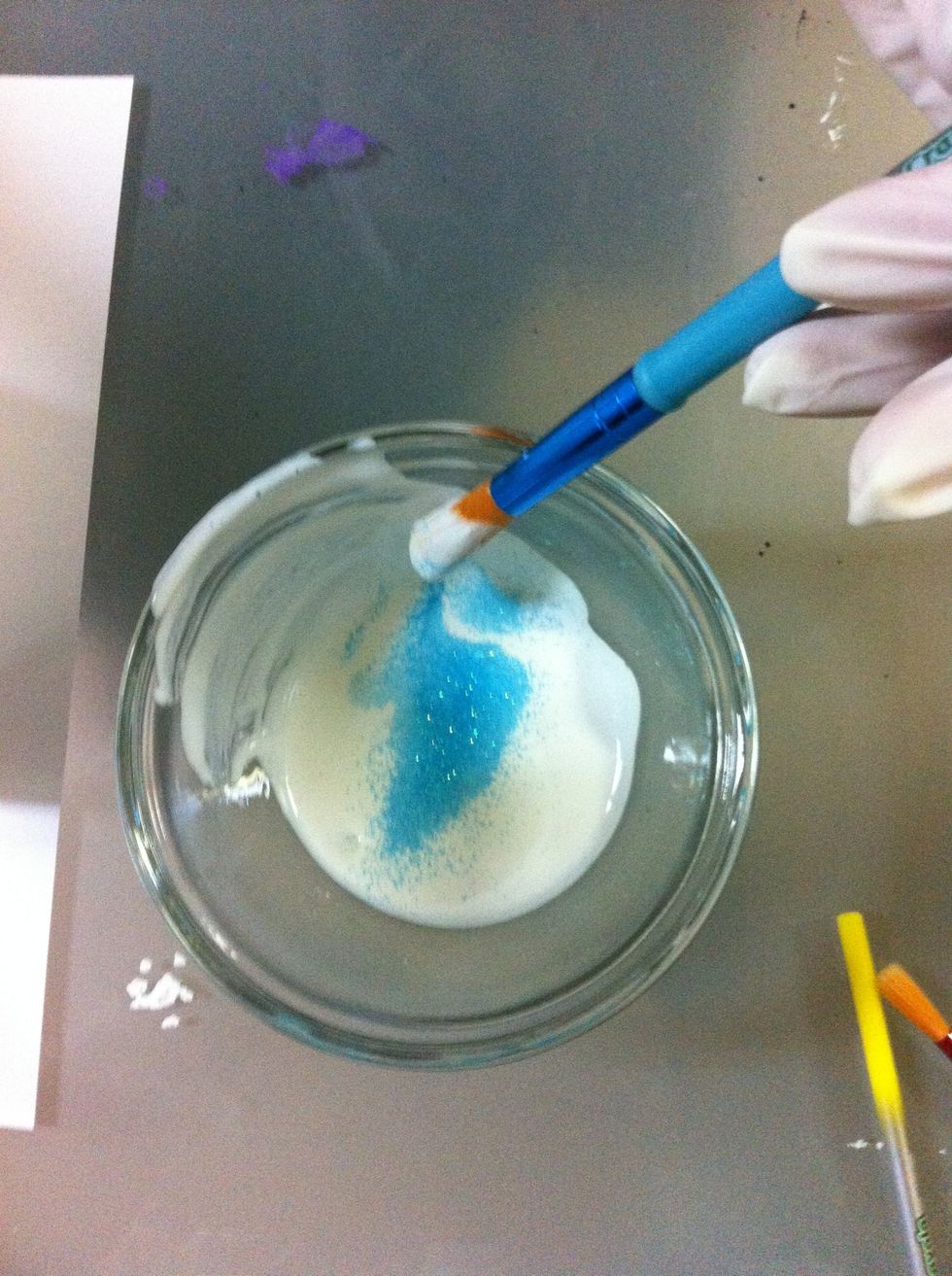 Pour in glitter and mix
Glittery mix. It's up to you how much you want to mix. Too "thin" won't have as much of a solid coverage while very glitter heavy will be more difficult to spread and work with.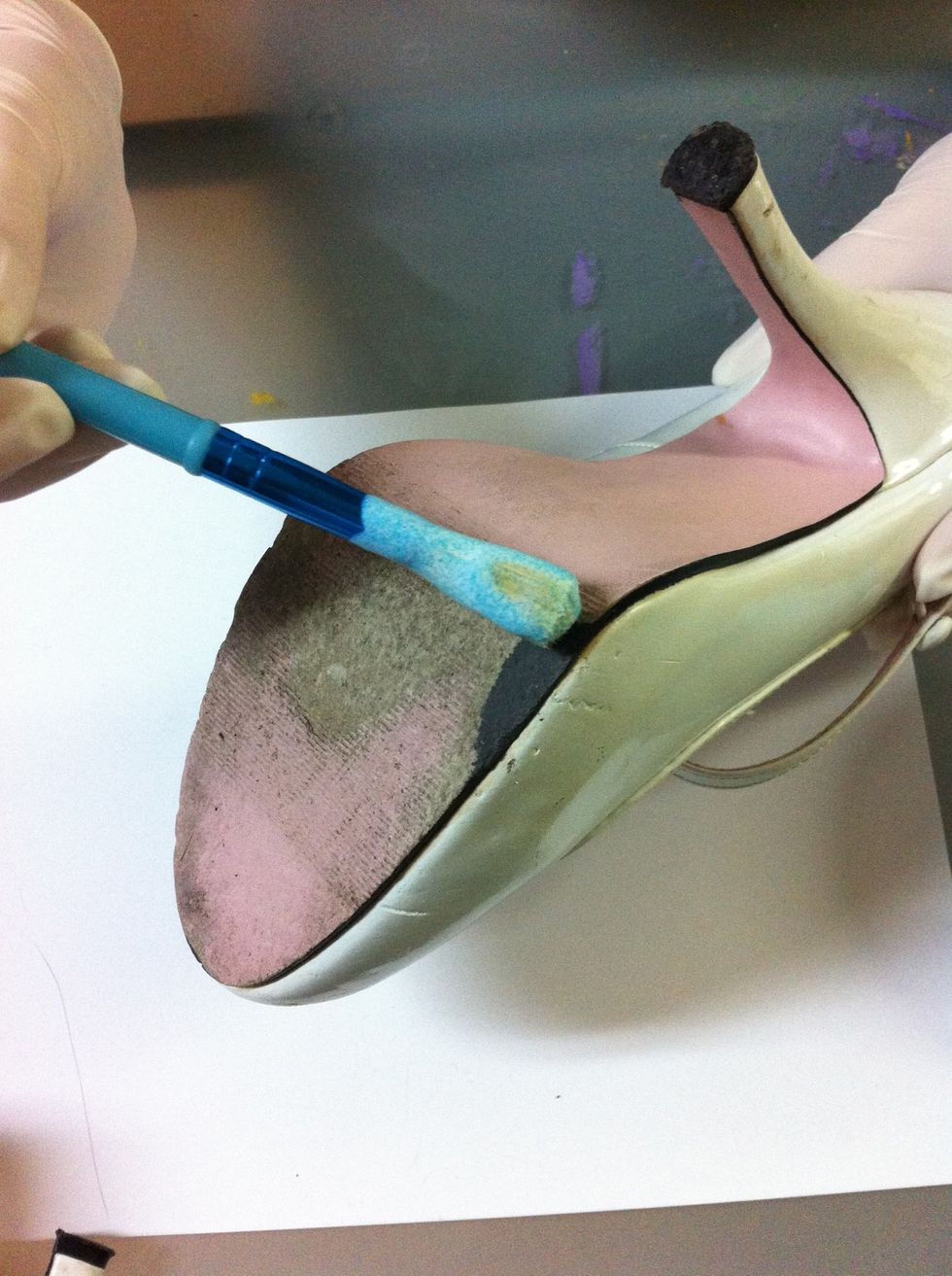 Paint!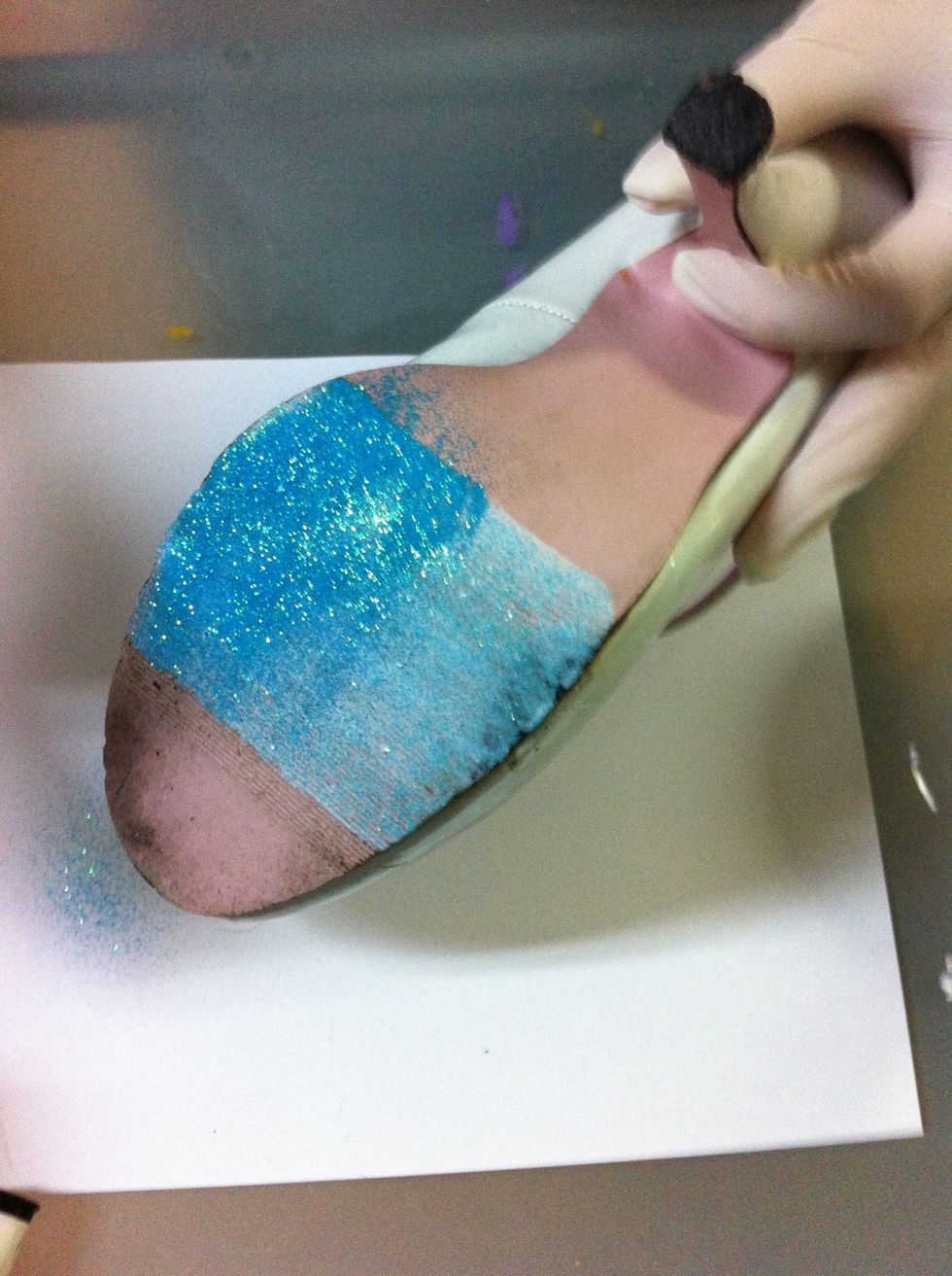 And then glitter on top of that (just straight up glitter). You can see the difference between the glitter mix and mix with glitter on top here.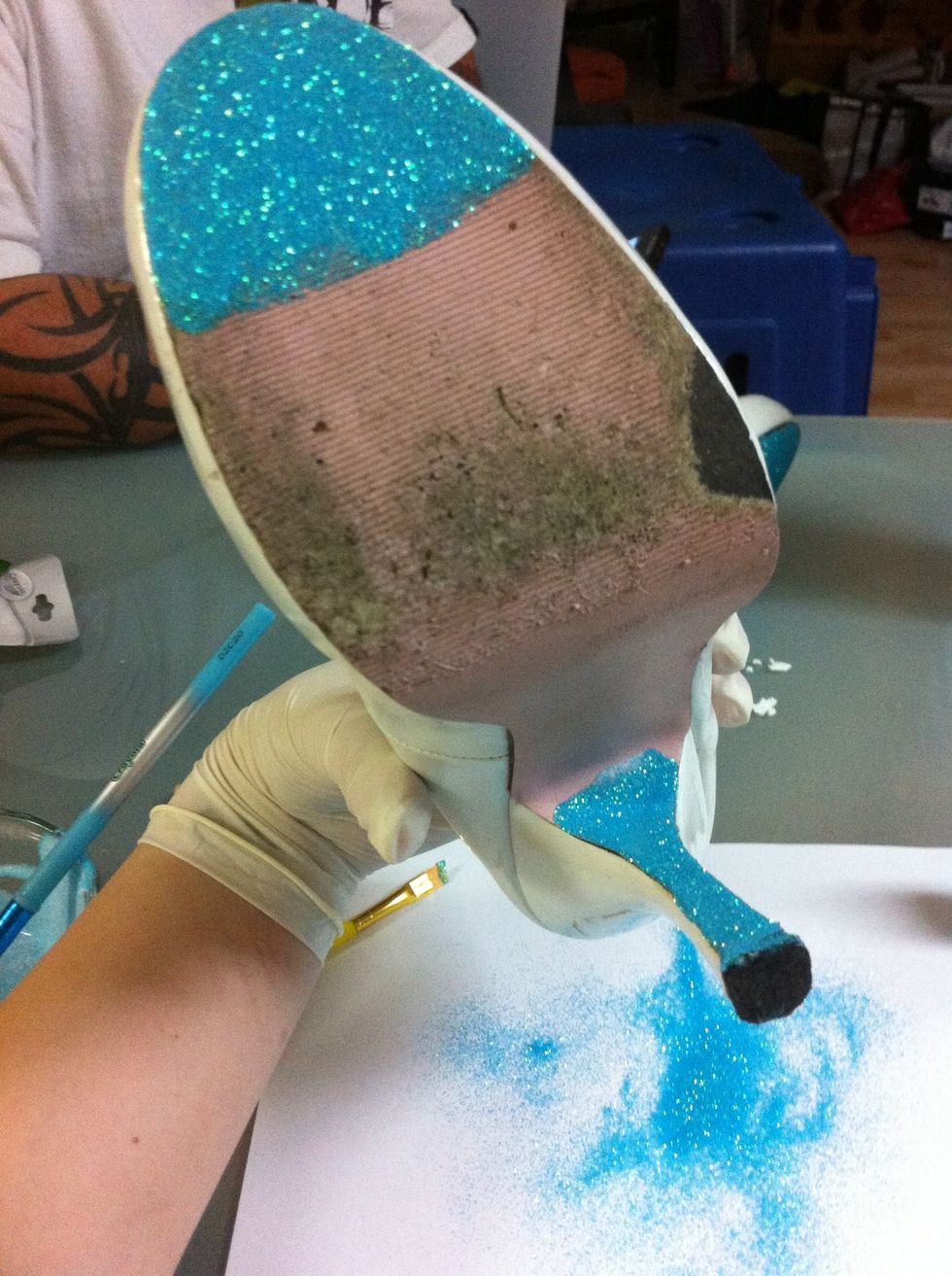 I found doing the back of the heel first the easiest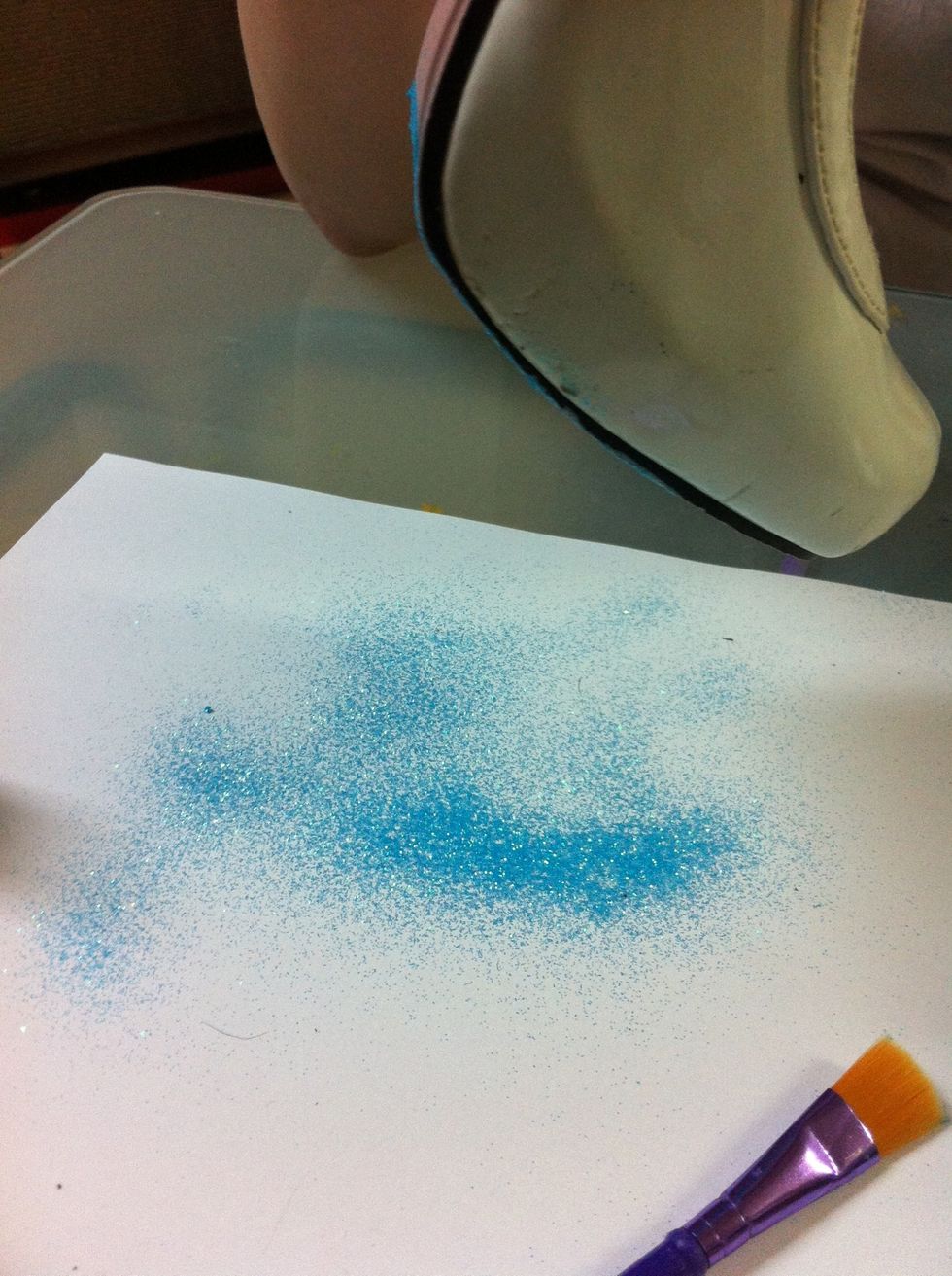 Shake and tap your heel to get off the excess glitter, onto a paper, you can rebottle and keep using it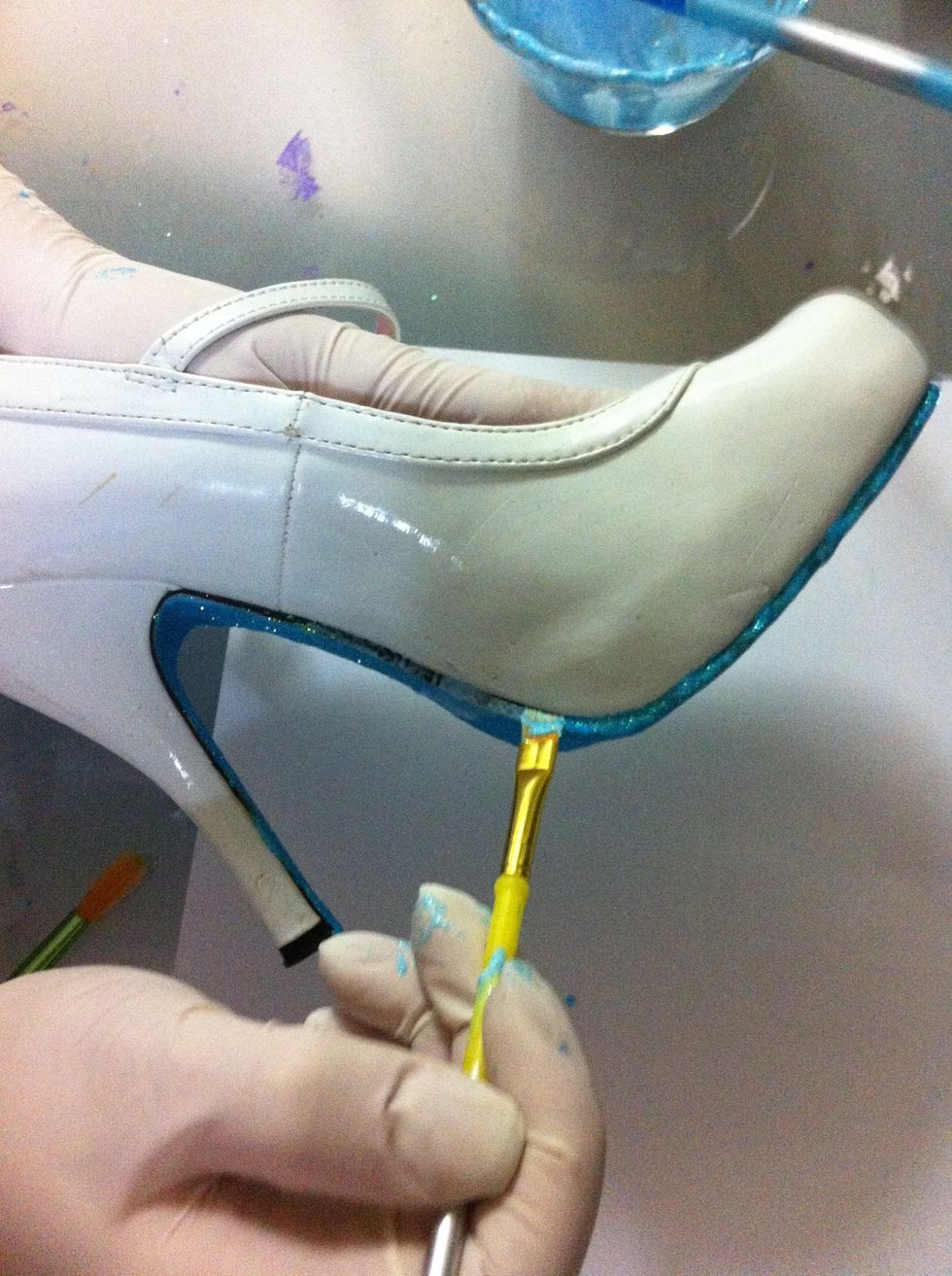 I painted the edge, you could also tape around (this was bloody tedious)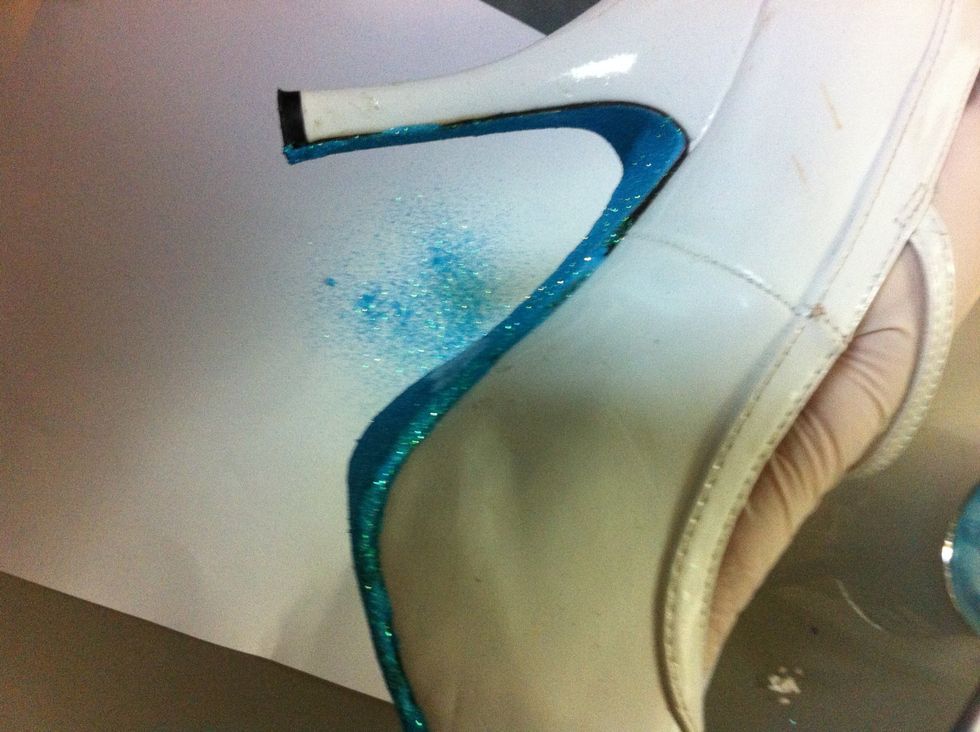 Glitter on to mod podge glitter mix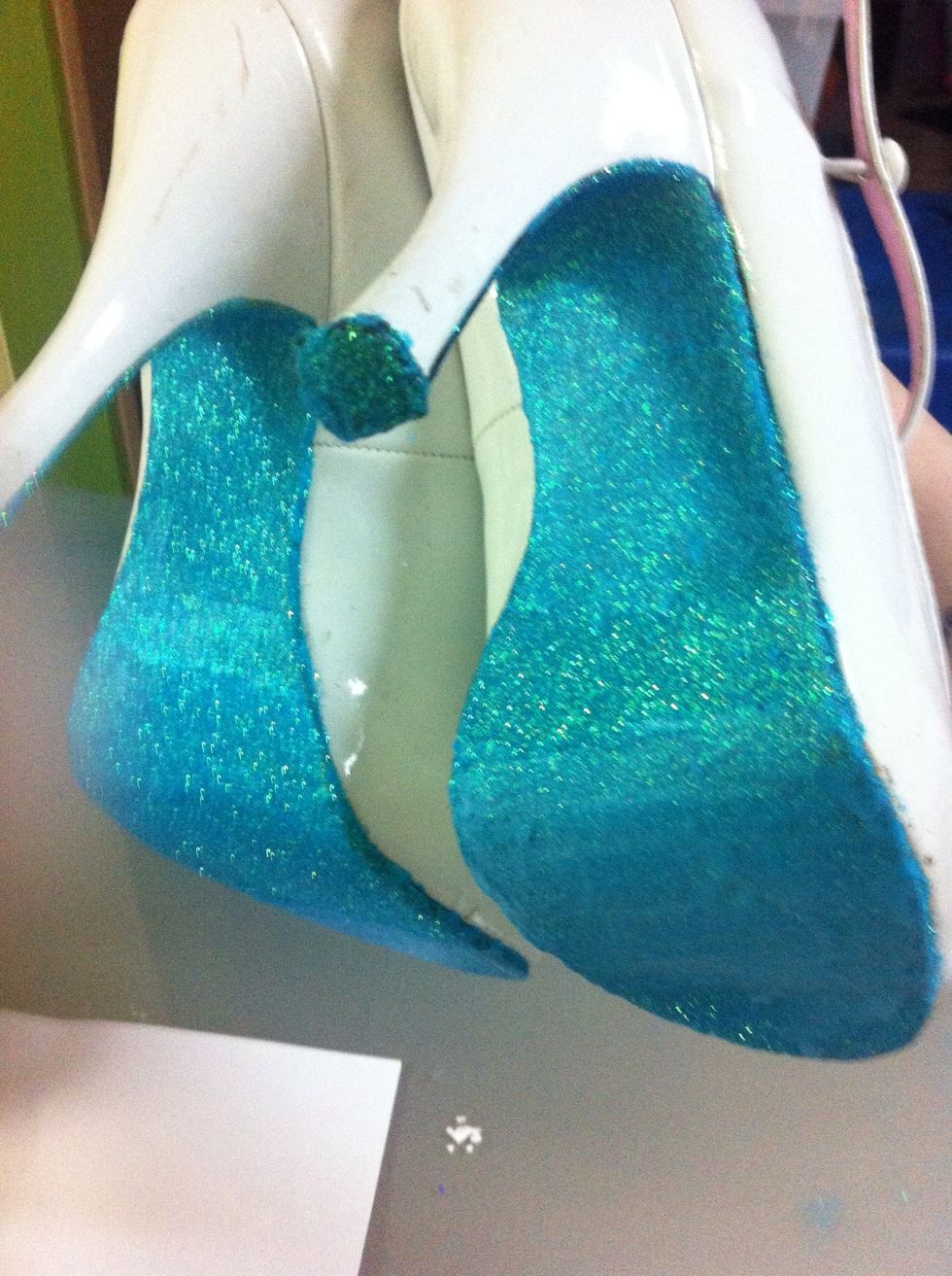 All covered & now to thoroughly dry. I left them over night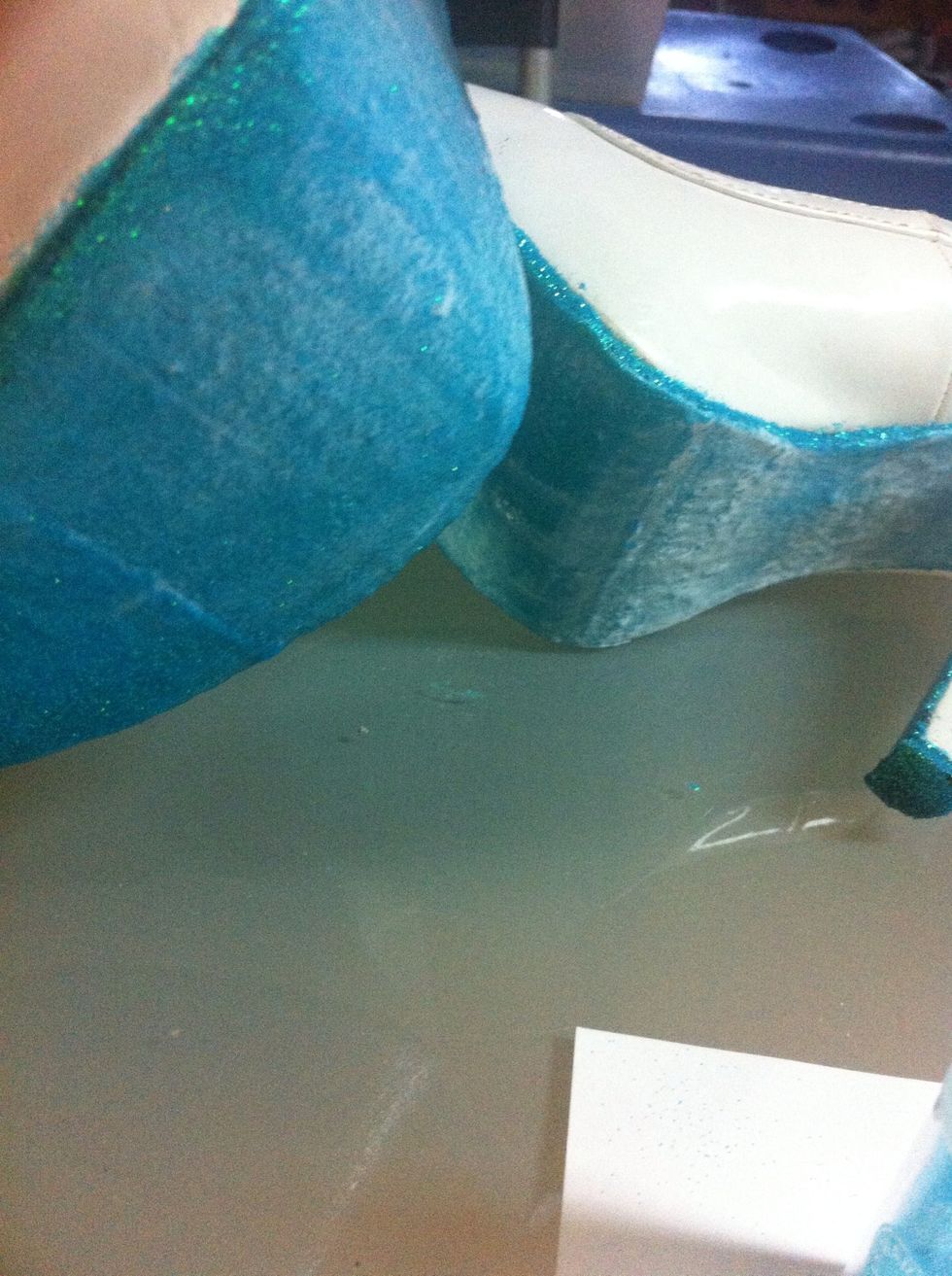 Day 2 - lay on a layer of mod podge and again leave to dry well. You can also even out or fix spots that maybe aren't glitterfied enough. You can also purchase a spray "seal"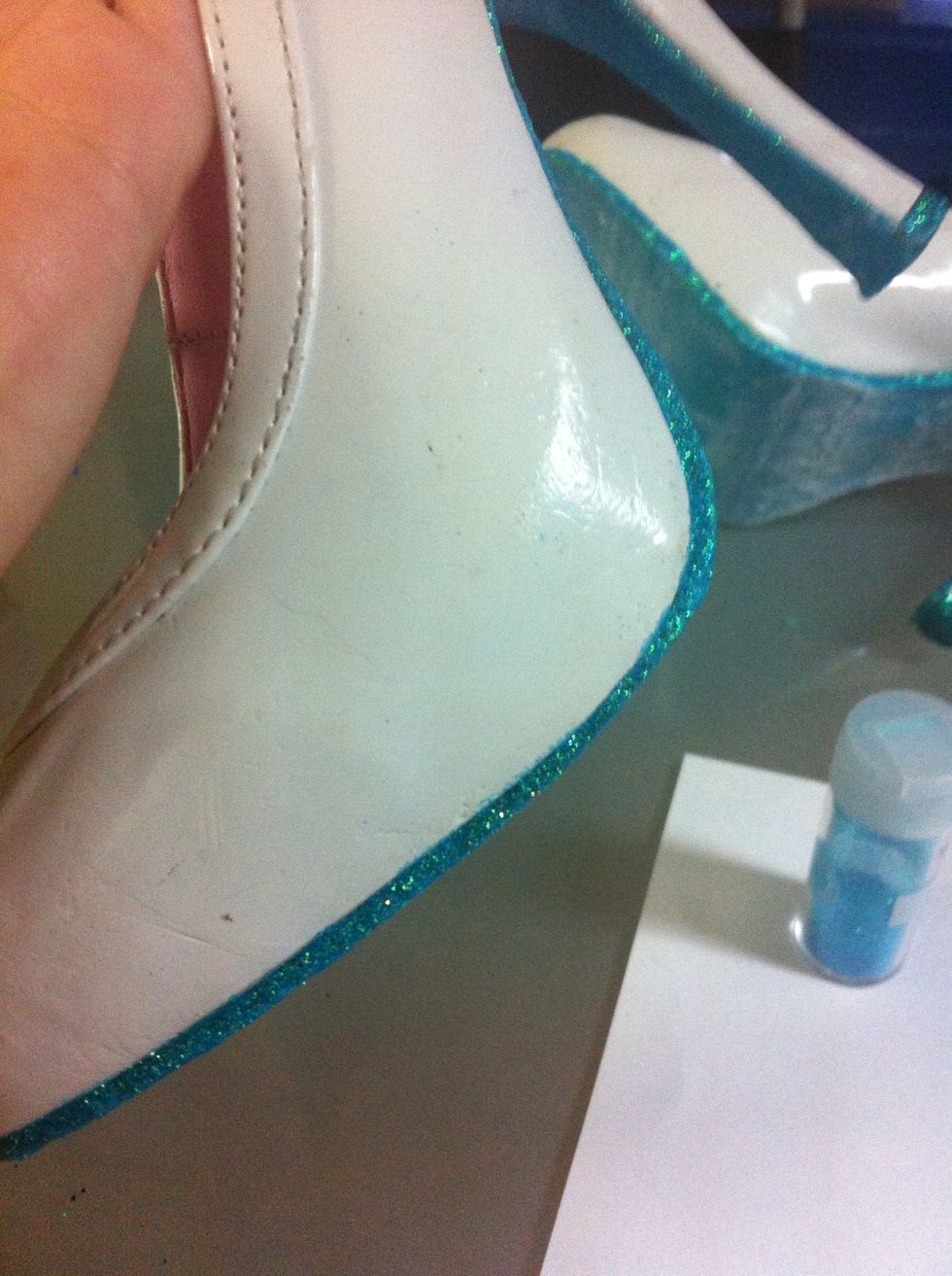 I redid the little edge it looks a lot better than the first time around
If you find yet another layer necessary just make sure that each coat is entirely dry before adding another. Before wearing rub the bottoms or scuff on a sidewalk a little. Go make your world shine!
Enjoy your awesome new glitter <3
Fine glitter
Mod podge
High heels
Paint brush or sponge brush
Dish For mixing
Cleaning stuff
Piece of paper