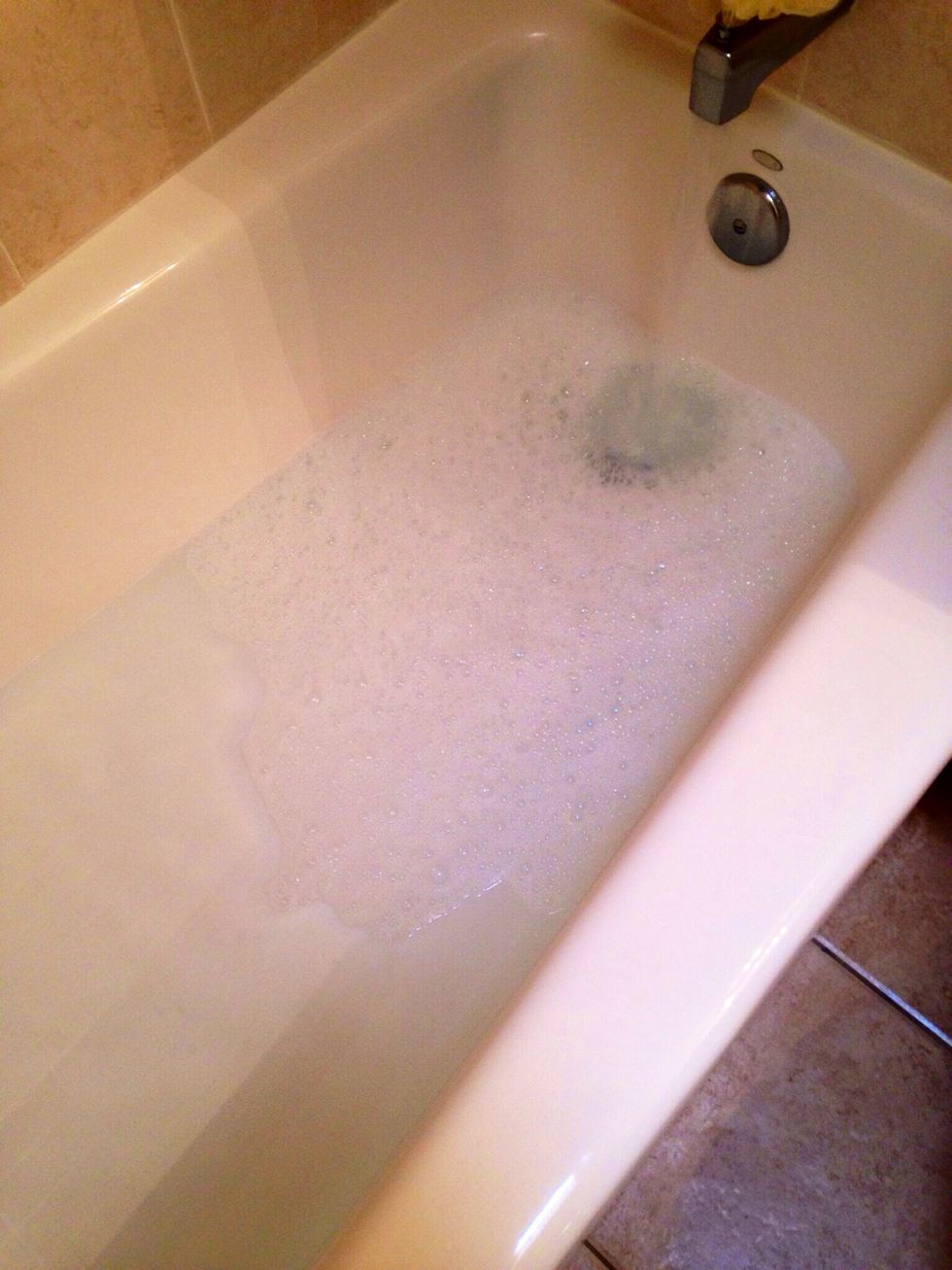 Fill your bath up with warm water. Make sure it's the perfect temperature and height of water. The water shouldn't go above there chest.
While the bath is running, put some of your dog shampoo into the water so it starts bubbling up. This will wash there paws and legs for you!
If your dog has long hair, brush it before he/she goes in. Now you want to take off there collars. Put your dogs into the water!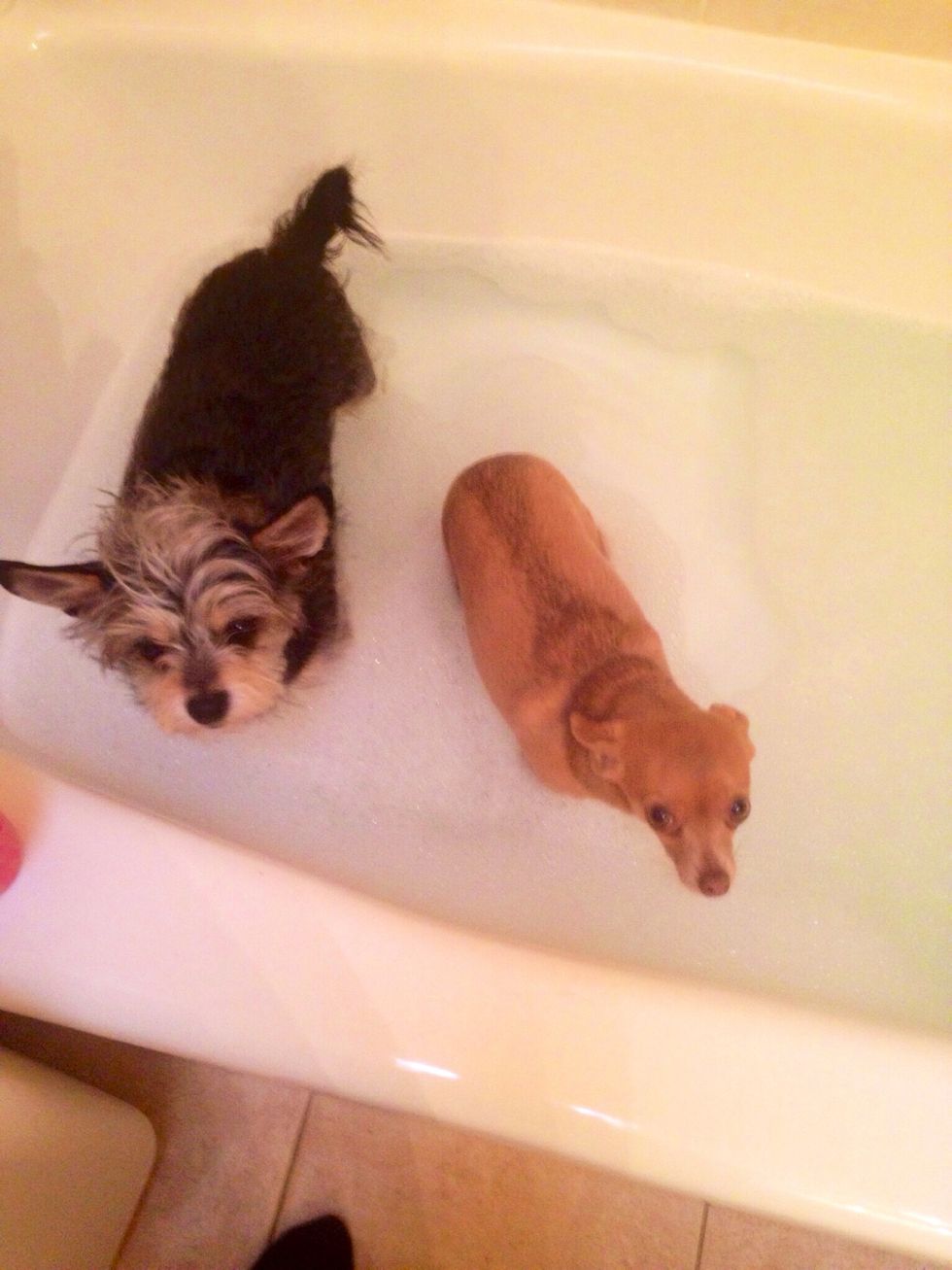 Start getting them wet with your cup
Just get there bodies wet for now. Put soap on there bodies
Soap. Wait a minute or so....Now you want to rinse VERY good! If you don't, your dogs skin will be VERY itchy!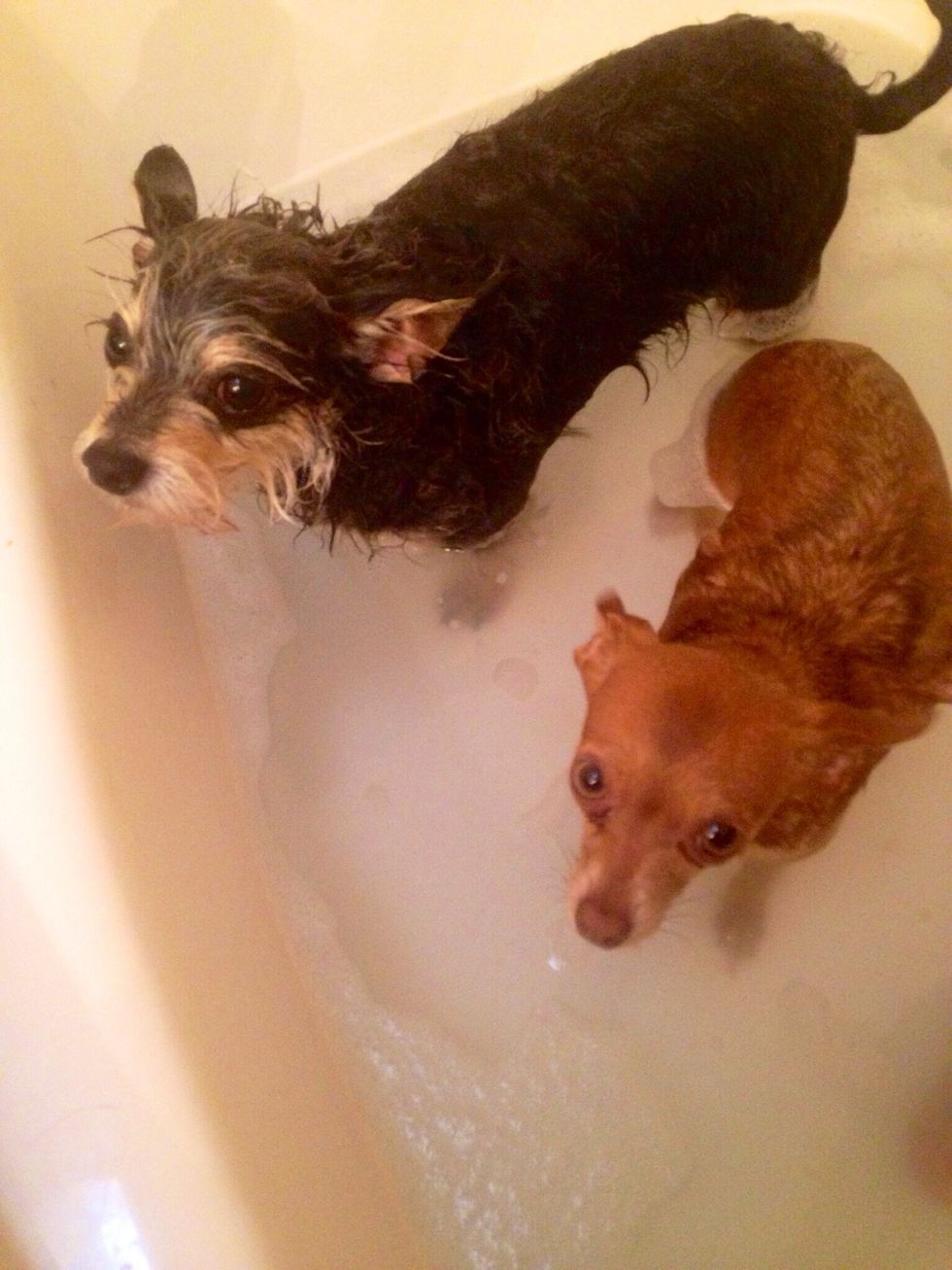 Now get there faces wet, but be very gentle! They get scared with there faces. Obviously, don't get any water in there eyes. Do the same as body, and put soap on their faces and rinse VERY good!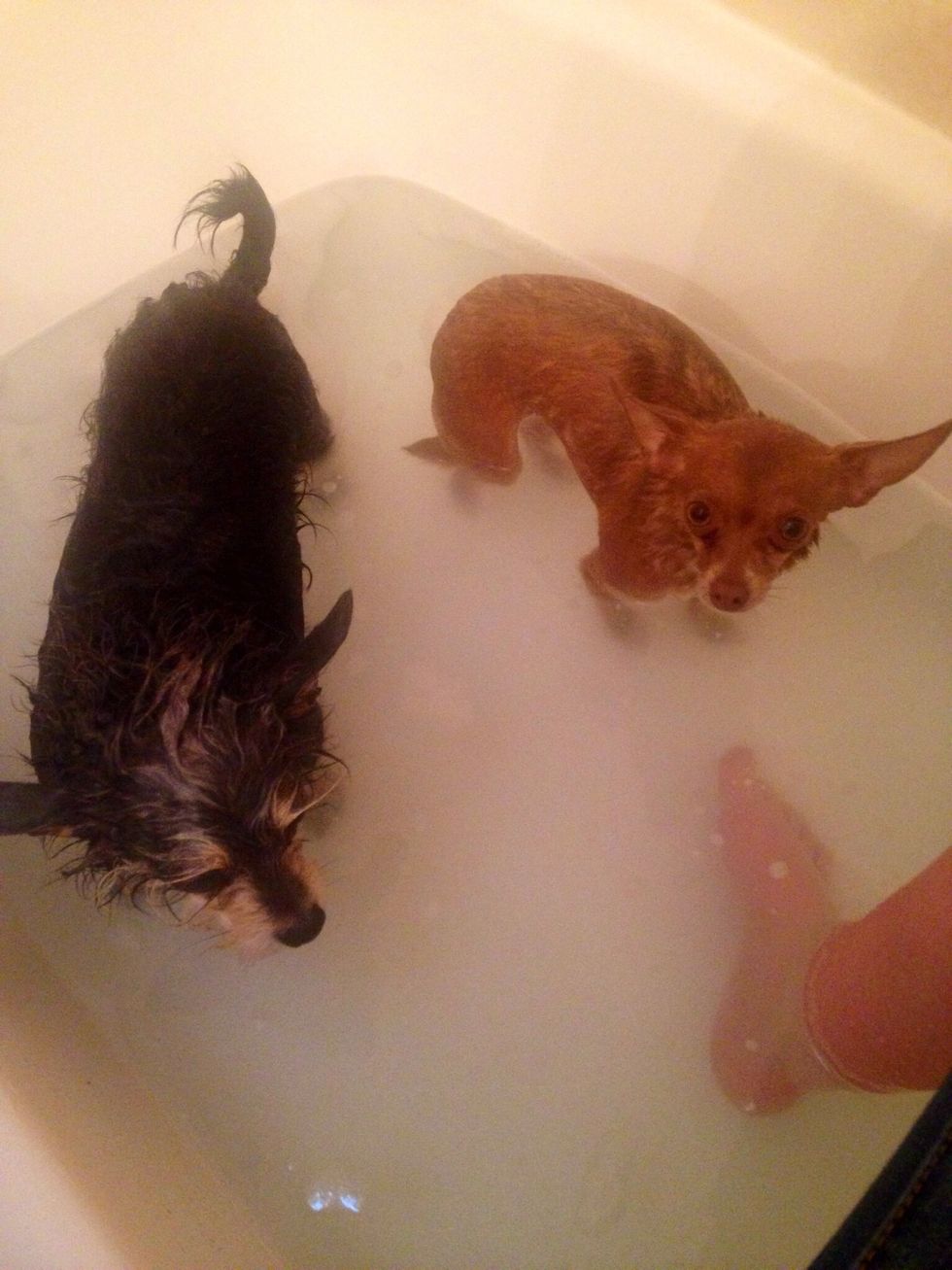 Done!! Take em out and dry them!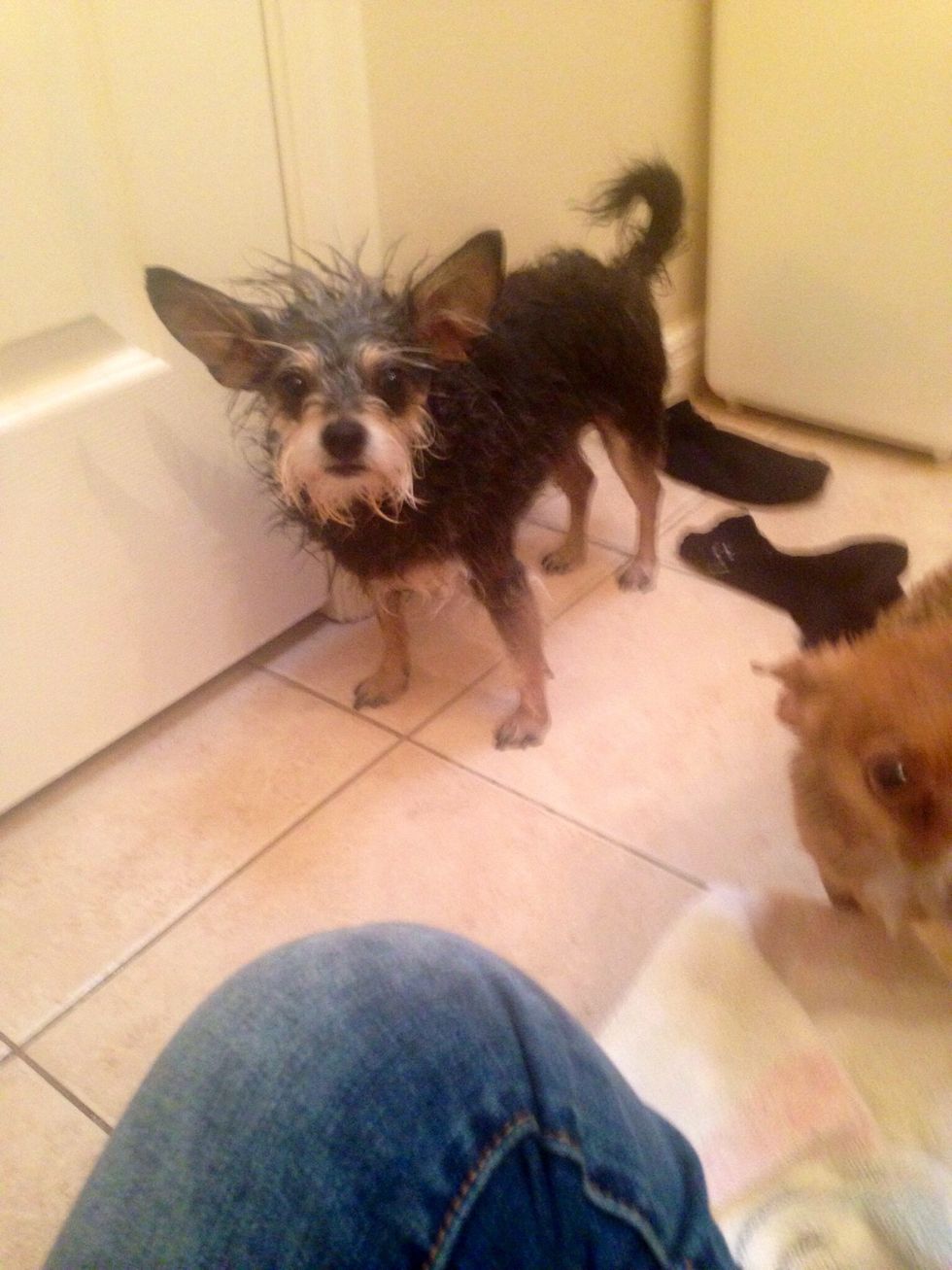 Haha!
Give them some treats once there out!! THEYLL GET CRAZY!!!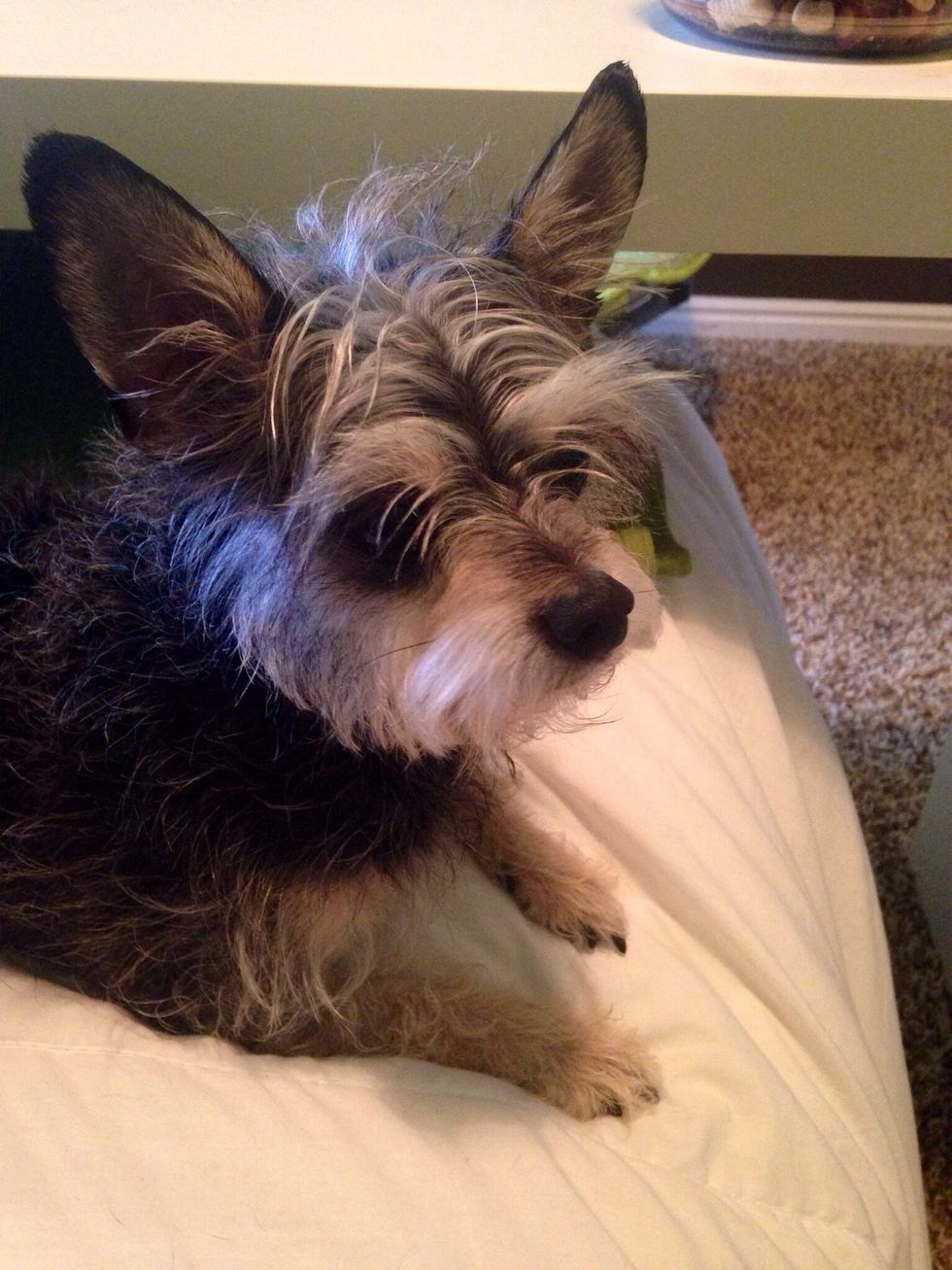 Wow...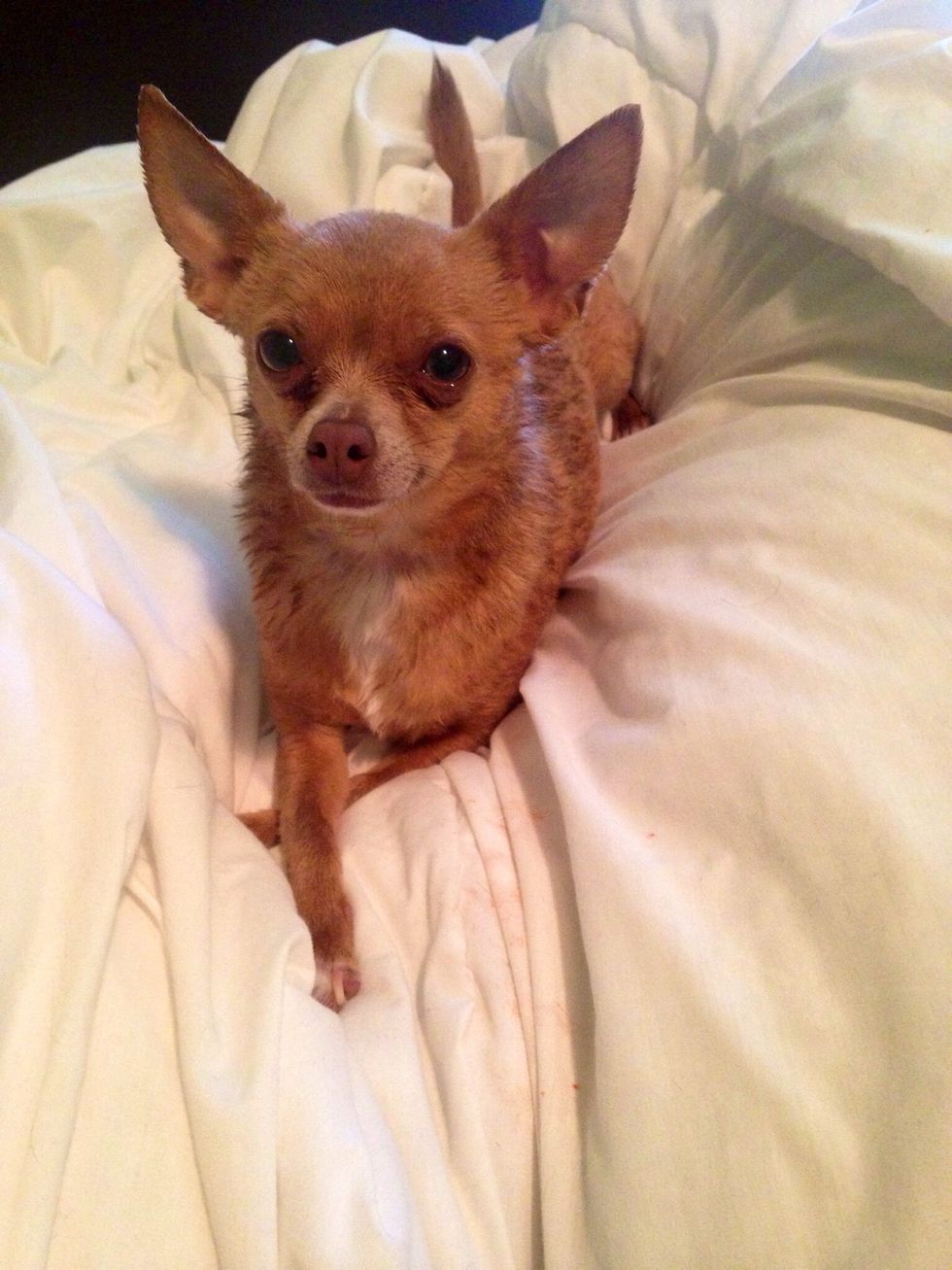 ...
Get them all warmed up, and dry! And there ya go!🐶
Towel
Dog Shampoo
A brush if your dog has long hair
Cup
Treats