I start on old dirty hair, and use water to help me finger detangle.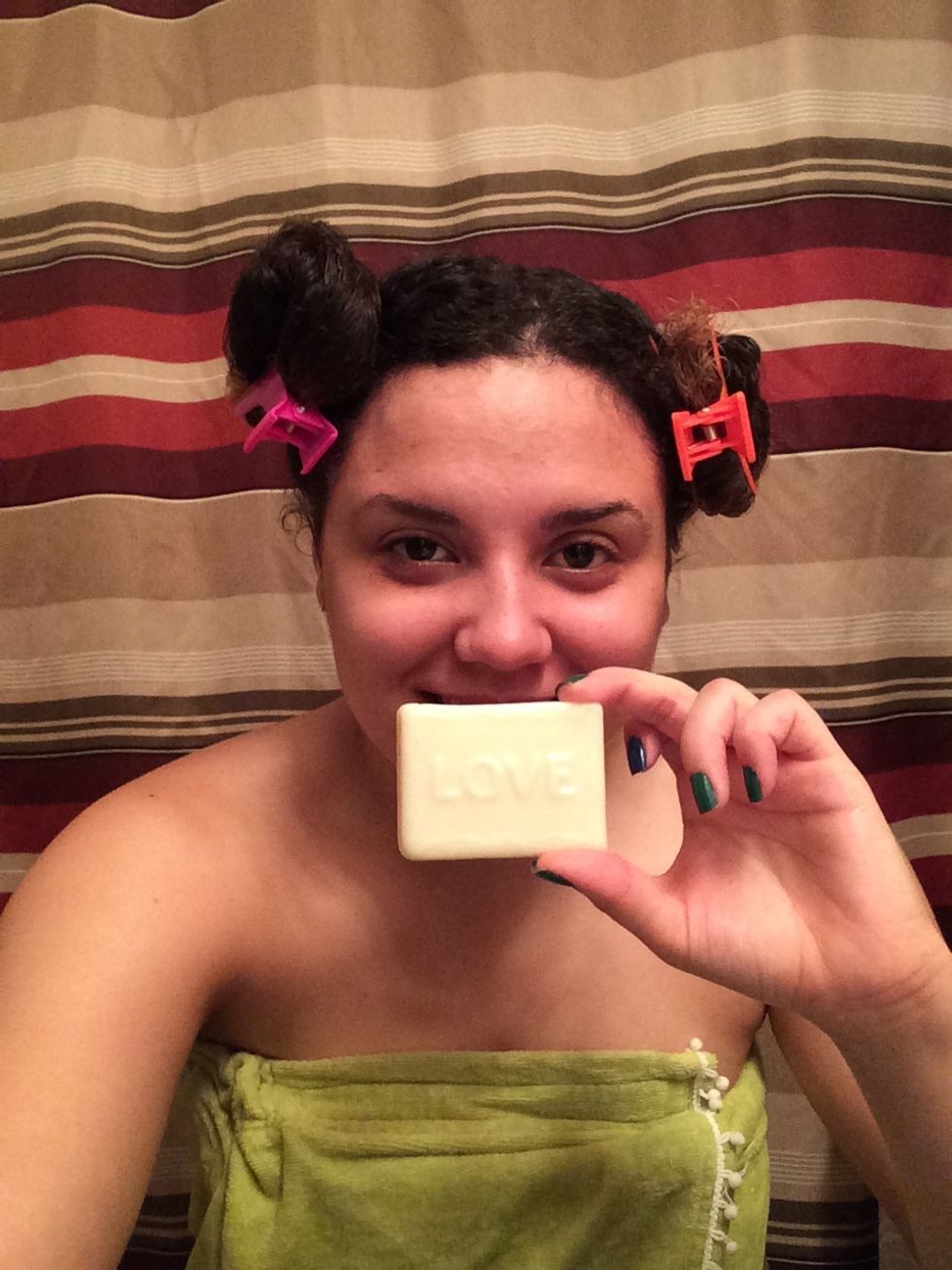 Time to wash and condition your hair. Keep your hair in the four different sections throughout this process to avoid unnecessary tangling.
After cleansing and conditioning your hair, apply your leave in and whatever moisturizer you like. If you use any type of gel you would use it at this point.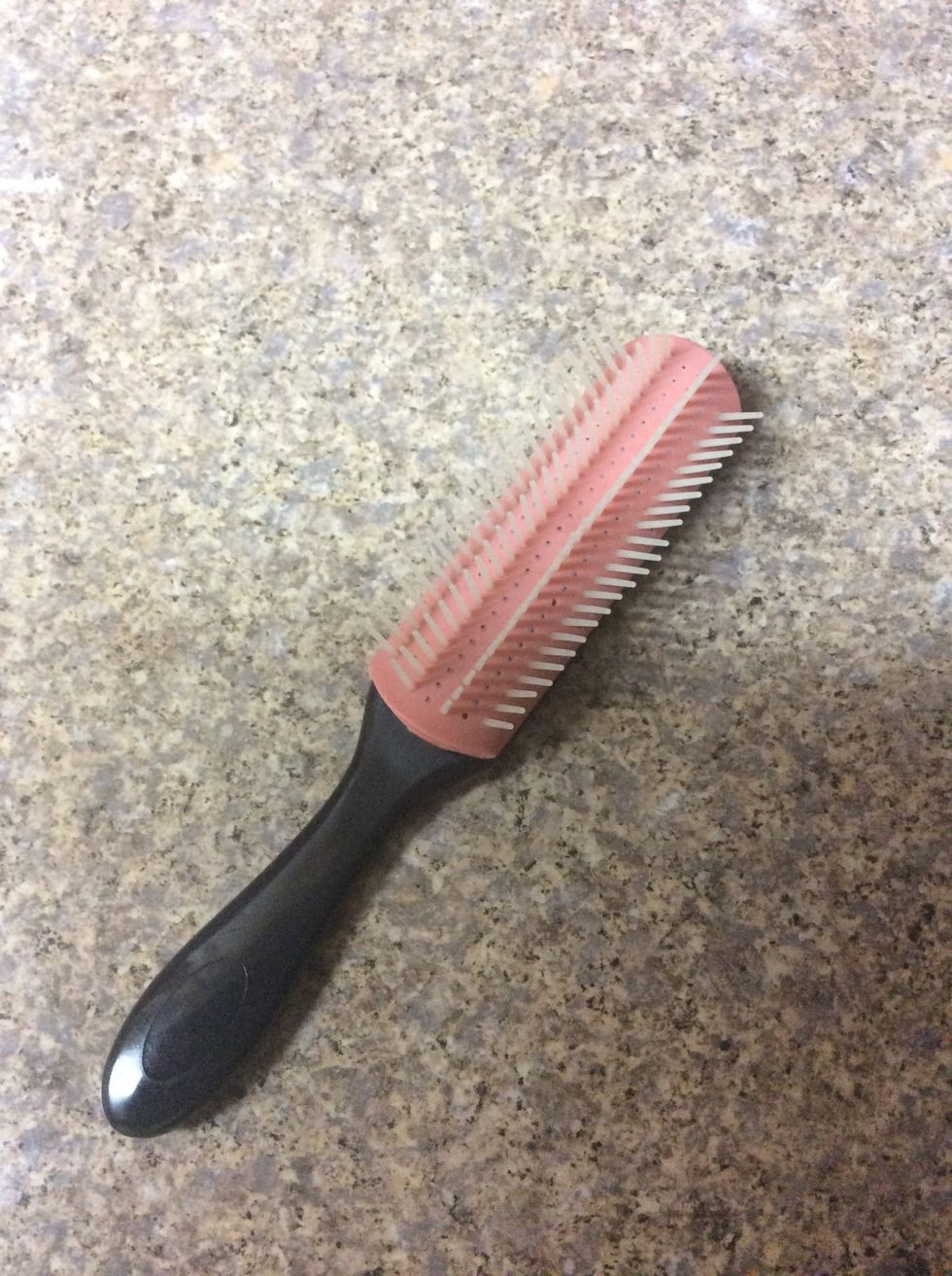 This is a picture of the brush I use, it's Sally's version of a Denman brush. I removed 5 of its 9 rows of teeth a few years ago because I felt they were overkill for my hair, but this is not vital.
All done! Now the most important thing to remember is to not touch your hair from this moment until it is dry or it will frizz up. Just let it air dry.
Spray bottle
Leave in conditioner
Moisturizer
Wide tooth comb
Denman or paddle brush