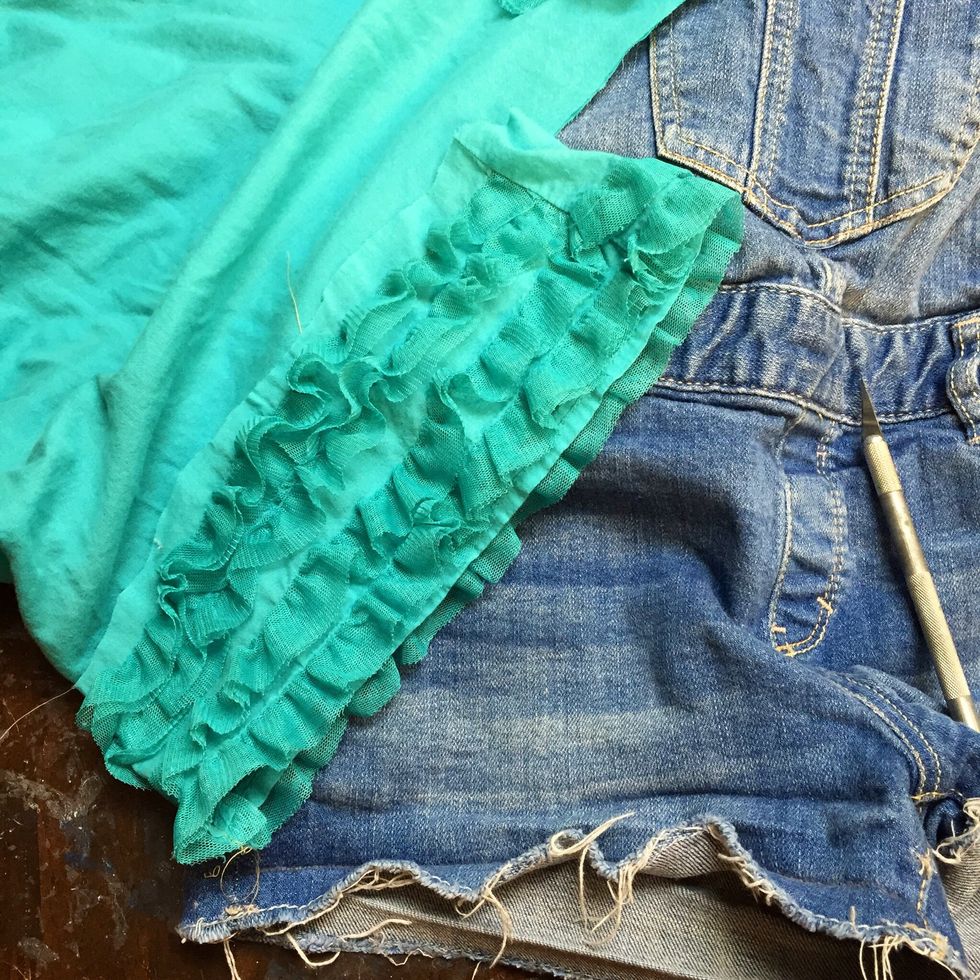 Cut the Ruffles of an old dress to add to the hem of too short pants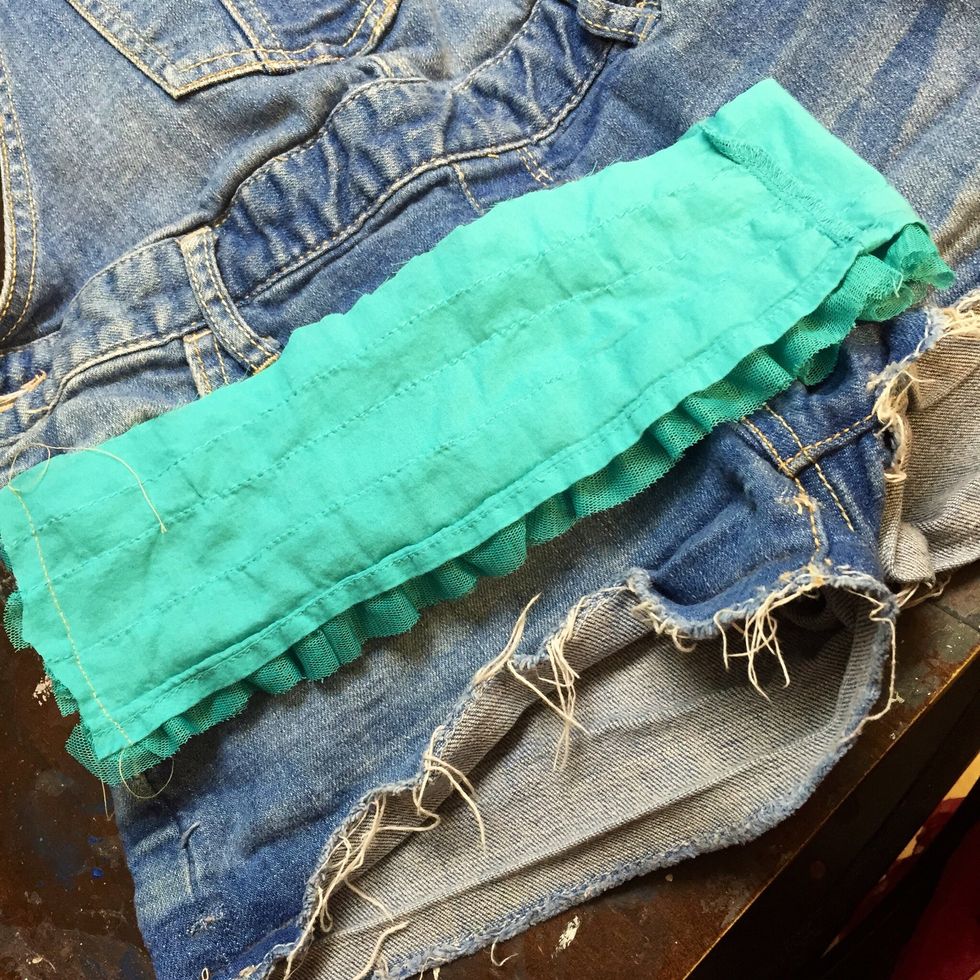 Sew the sides after measuring the with of your shorts hem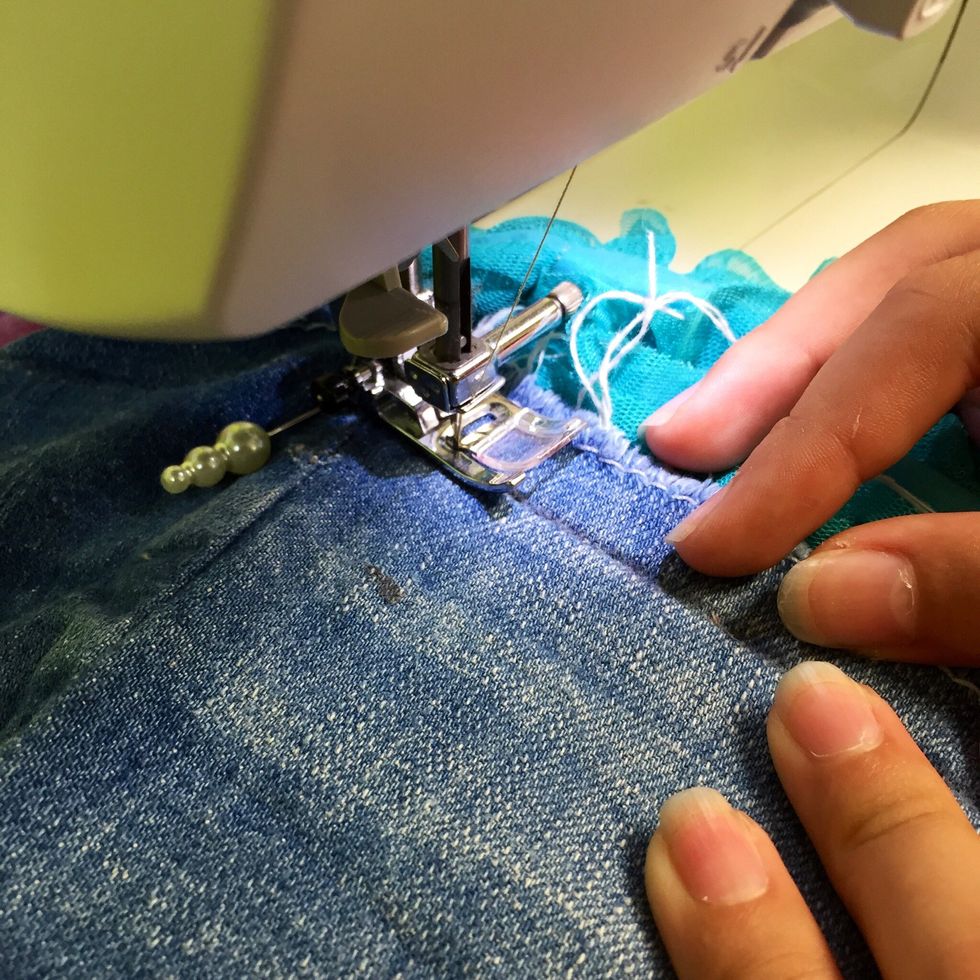 You are now ready to stitch them!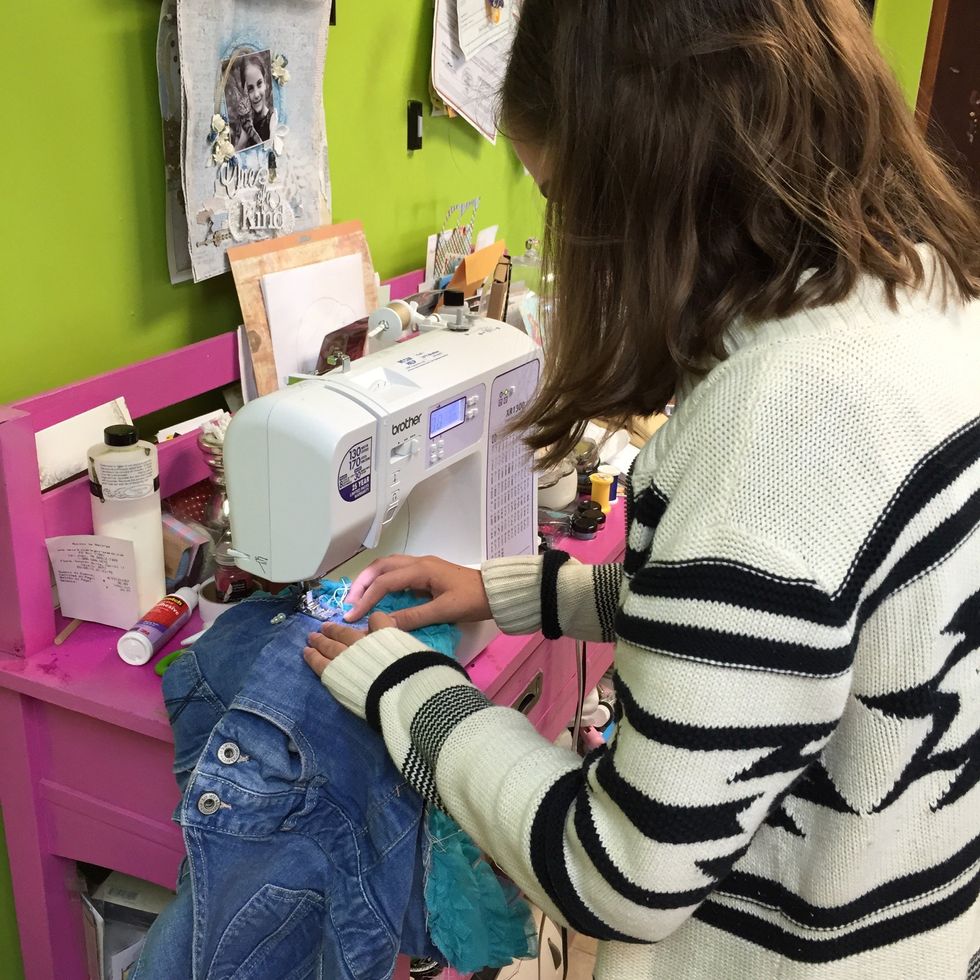 Share this moment with your daughter. It's a great time to teach them a new skill!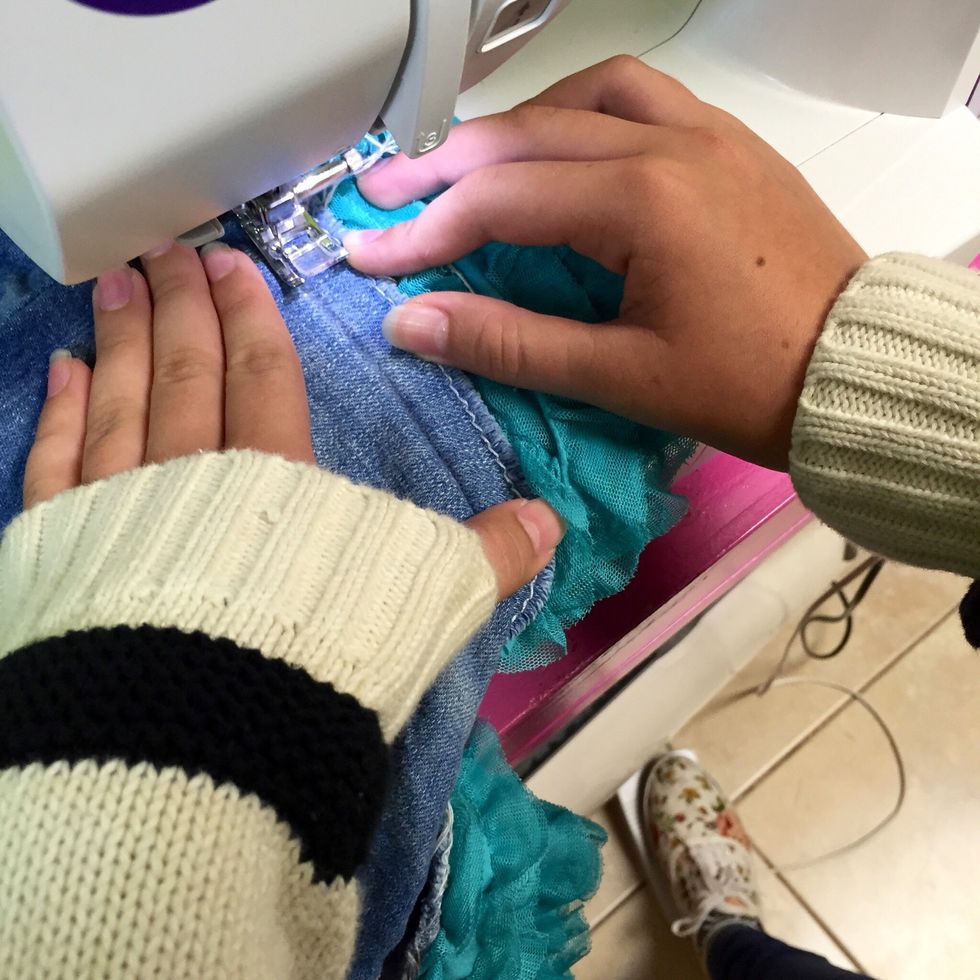 Little hands at work!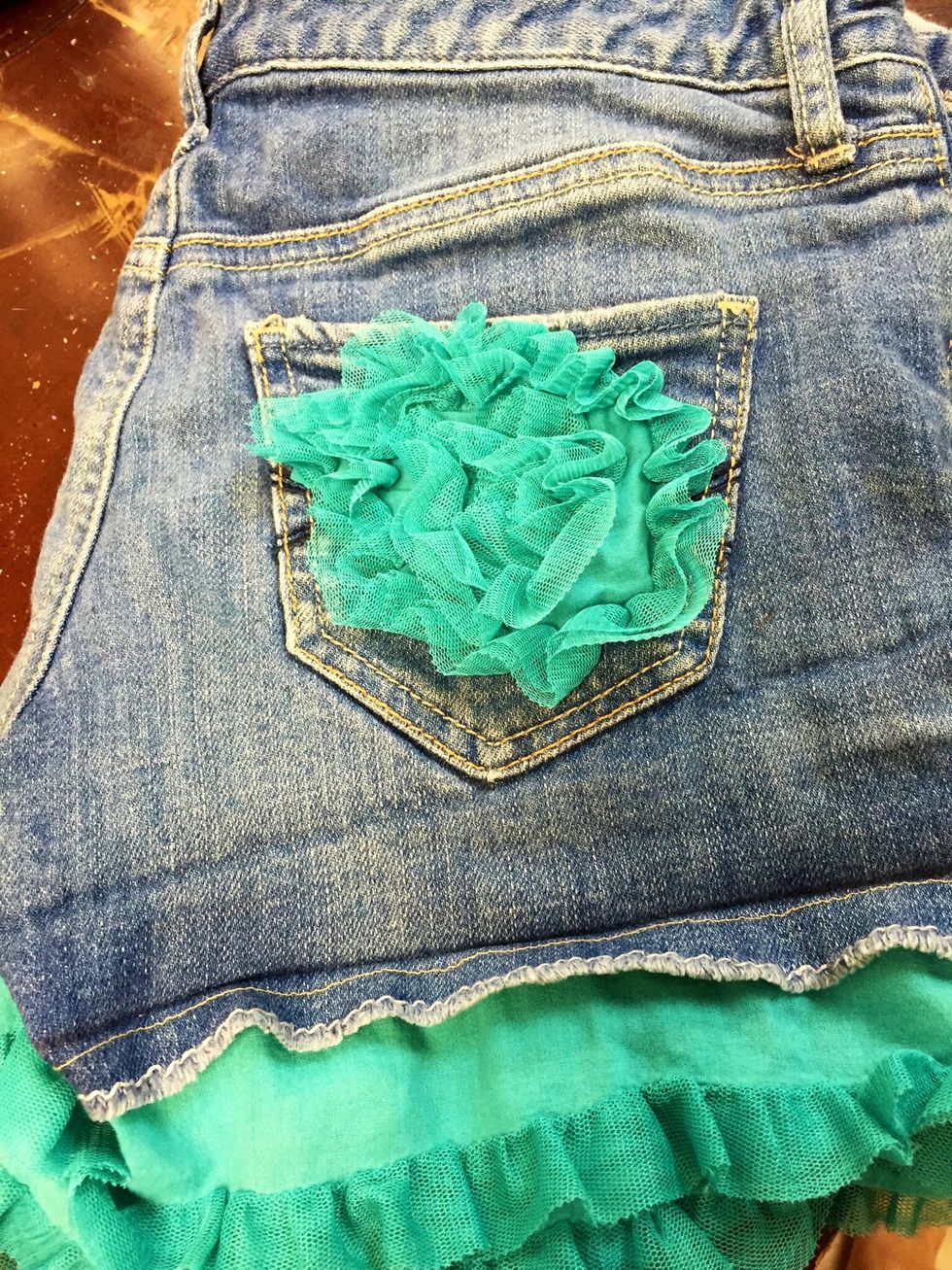 The old dress had some tulle rosettes and we decided to embellish the overalls to make a new style! You can hand stitch these details!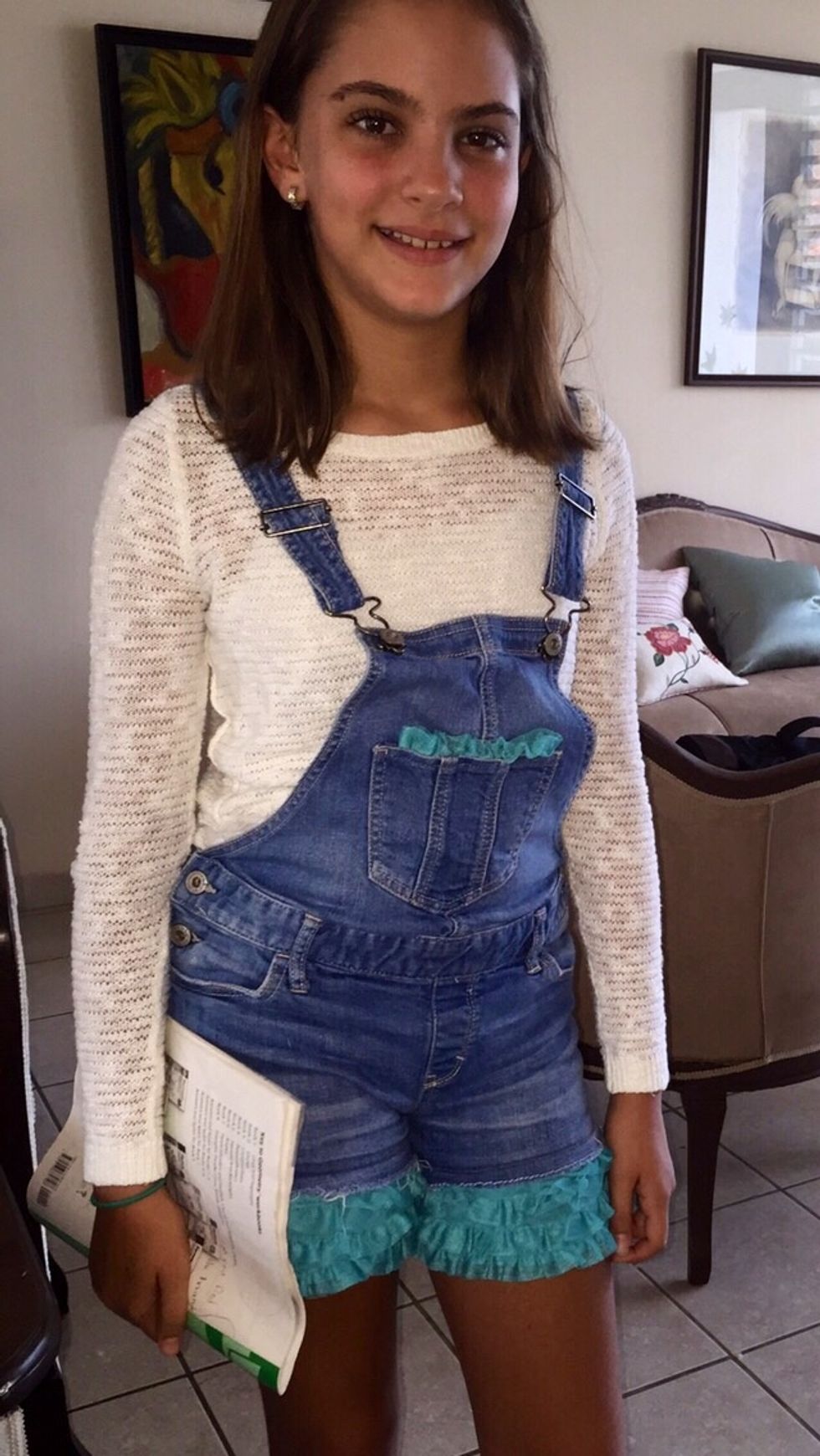 And now you are ready to wear them!
Pair of overgrown short overalls
Recycled little girl dress for tulle ruffles
Scissors
Sewing machine
Thread
Milagros C Rivera
Entrepreneur, mixed media artist, scrapbooker, jewelry maker, random stitcher and lover of all things pretty!