This is how I brightened my desk and made it a but more "me" have seen this done with an old map which looks awesome too :)
27
I began by painting my desk with a basecoat. I am unsure what it was called but its special paint to prep lacquered wood for actual paint.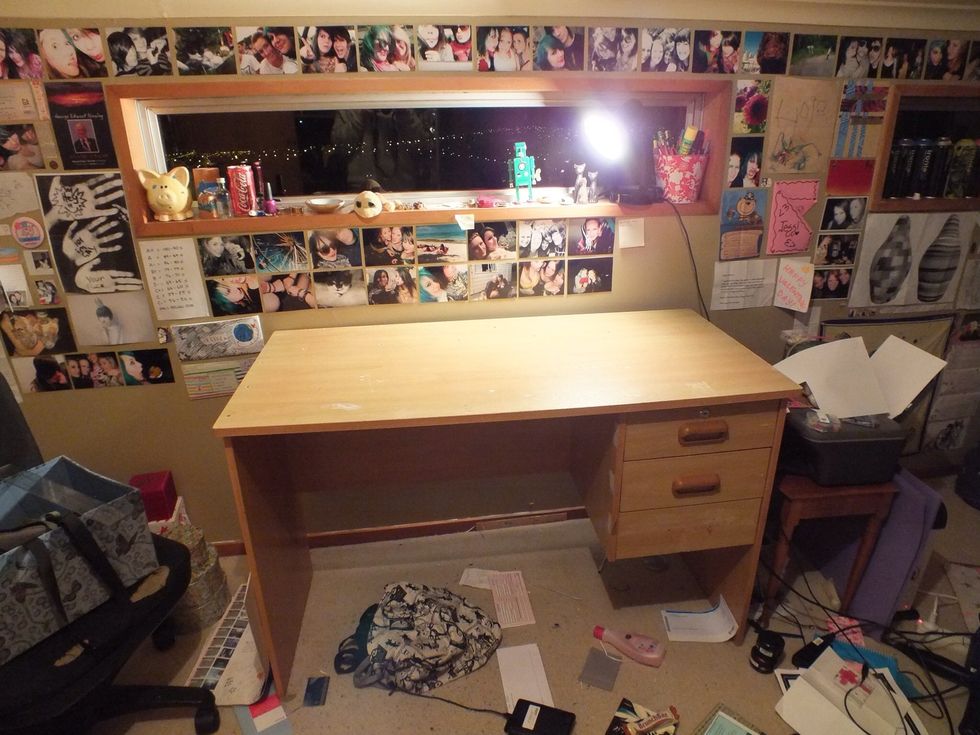 Desk before.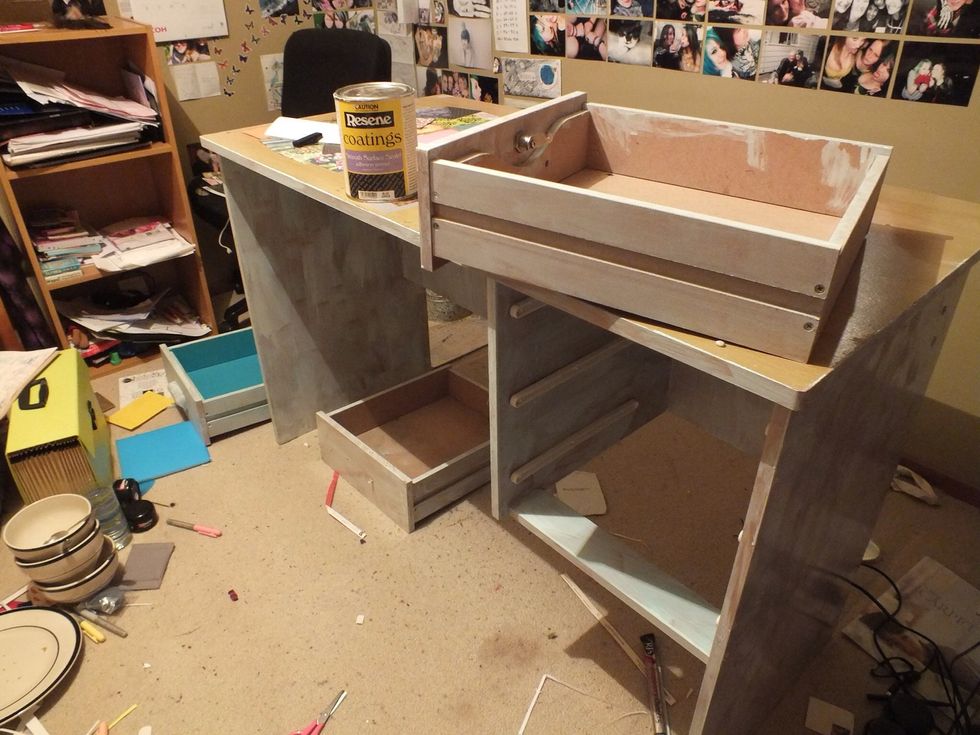 Painting the prepcoat.
I measured the top of my desk and worked out a plan and measurements for my design. Then I began cutting out the paper squares. I also began painting.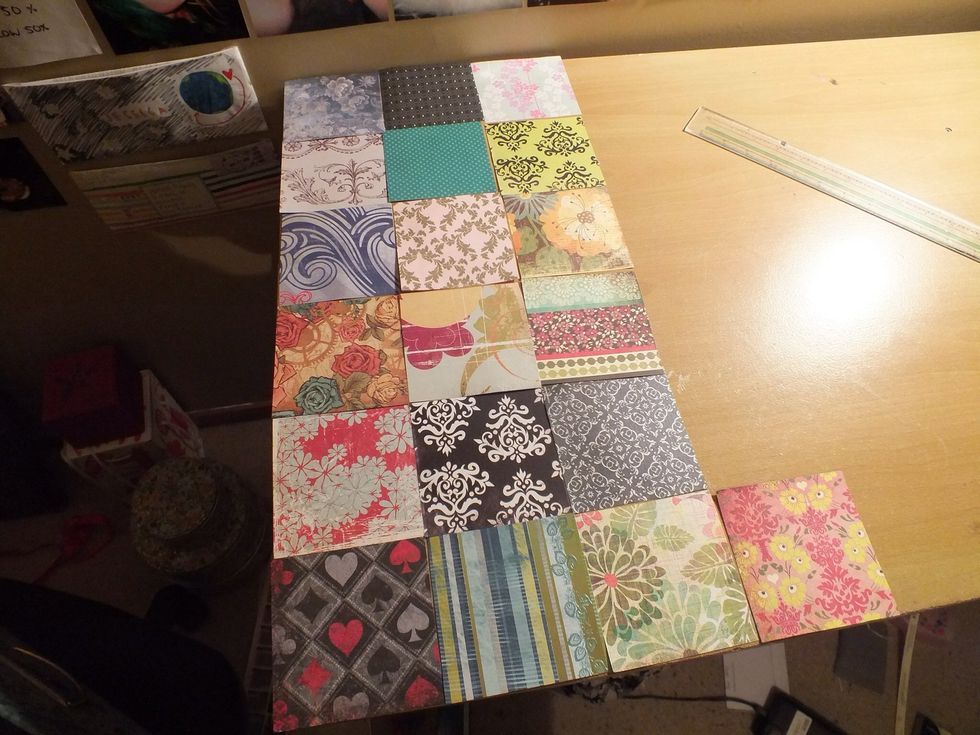 Squares of scrapbook paper.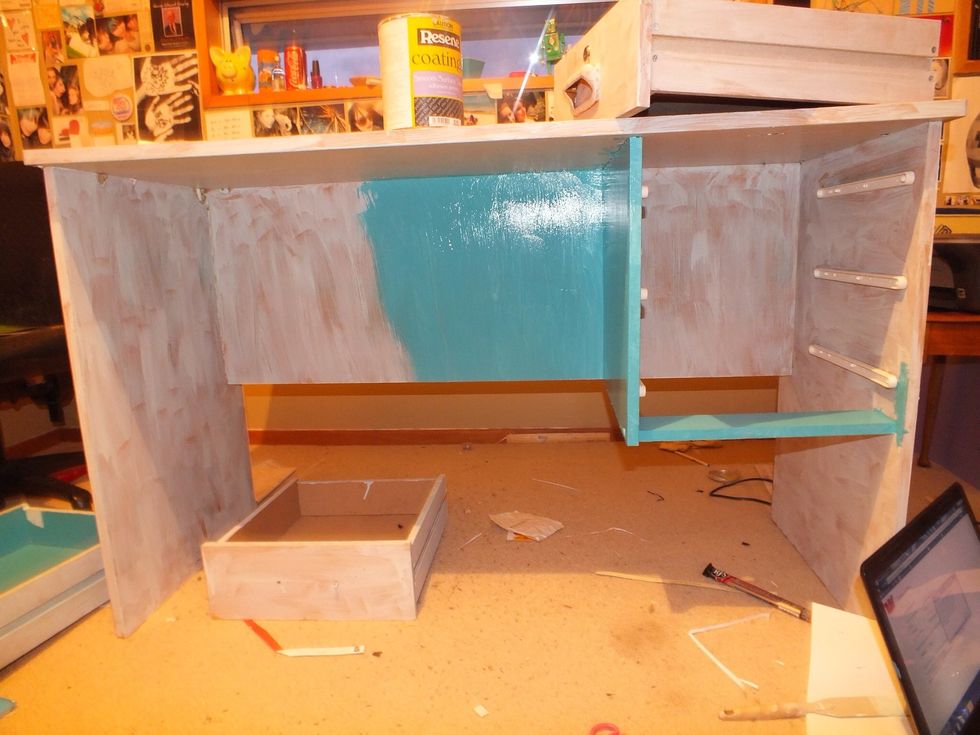 Painting the desk. I used normal house paint and went to the paint shop and bought testers.
When the desk was fully painted and dry I began sticking the paper squares on the top. This was done by painting the desk with craft glue. I used a paintbrush for even coverage.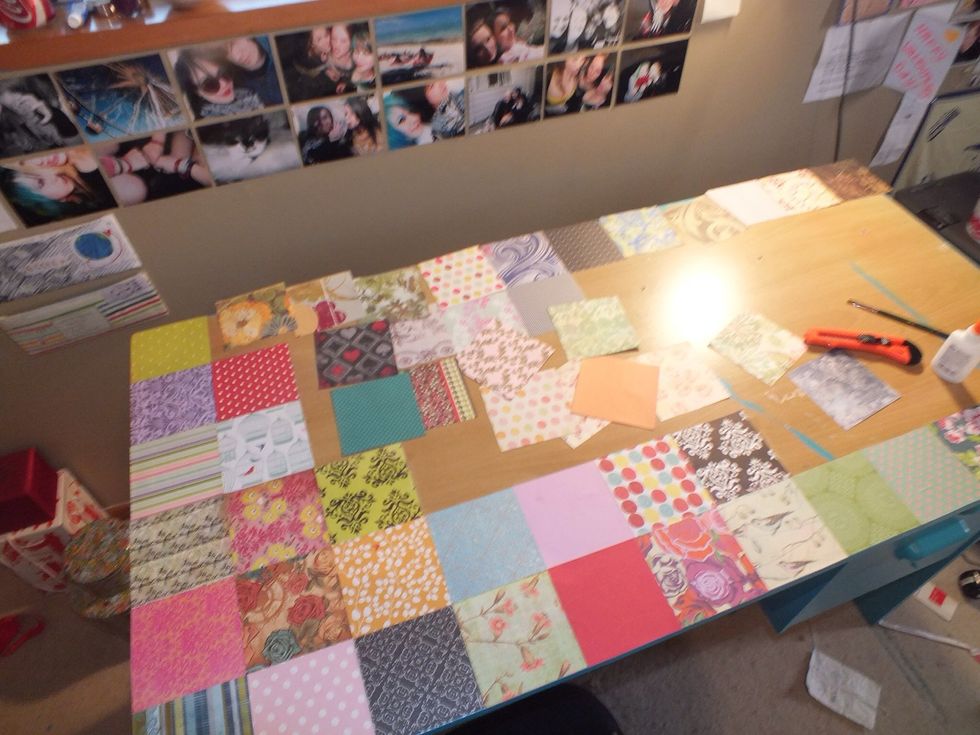 Sticking squares down.
Once all glued down I then painted a thin layer if modpodge over all the squares. This creates a varnish. I did this maybe 4 times for extra protection. I also used a varnish spray after this.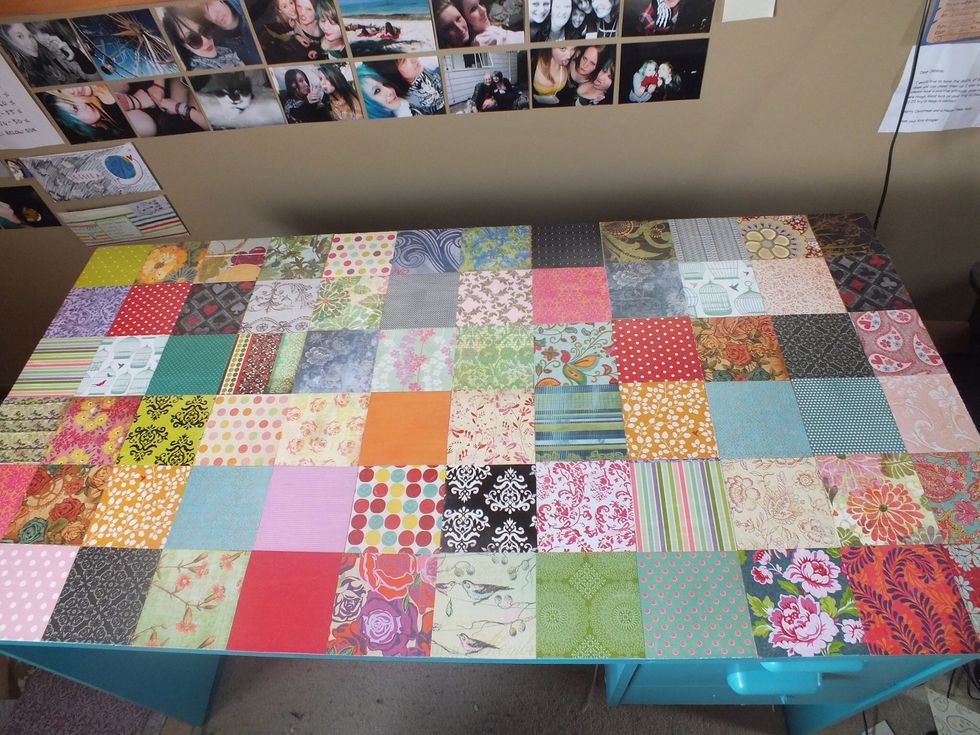 Finished product! Tabletop.
Finished product!
Mod Podge (I used Matte)
Craft glue
Paintbrush
House paint
Variety of scrapbook paper
Autumn Moonflower
Crafty projects are my main hobby. I love creating awesome things for my house or as gifts for people. I also like taking photos and enjoy baking too.