Muse Prep: Consider if any extra seedling materials from small kits to use for another sewing option to supplement. If not, can also show how to weave friendship bracelet or use cross stich heart
There are many varieties of textile art- from needlework, knitting and embroidery to quilts and macrame.
Textile materials (like cotton and wool) come from farming, herding and working the Earth, just like food does.
We need to conserve raw materials. One way to do this is to make use of fabric scraps.
Felt: A non-woven fabric from wool, hair/fur, sometimes manufactured fibers.Ideal for most craft projects. Sateen-fm yarns with low luster, e.g. cotton. Soft, smooth. Subtle luster.
What tools will you use? 1. Foam Base 2. Felt Pieces 3. Adornments (eyes, bows) 4. Fabric scraps 5. Stylus. Not all textile arts require sewing. Exs: Weaving, crochet, plushcrafting.
Make a mini plush figurine Use stylus and rouching/gathering techniques by pushing small fabric scraps into a foam form to create a stuffed animal.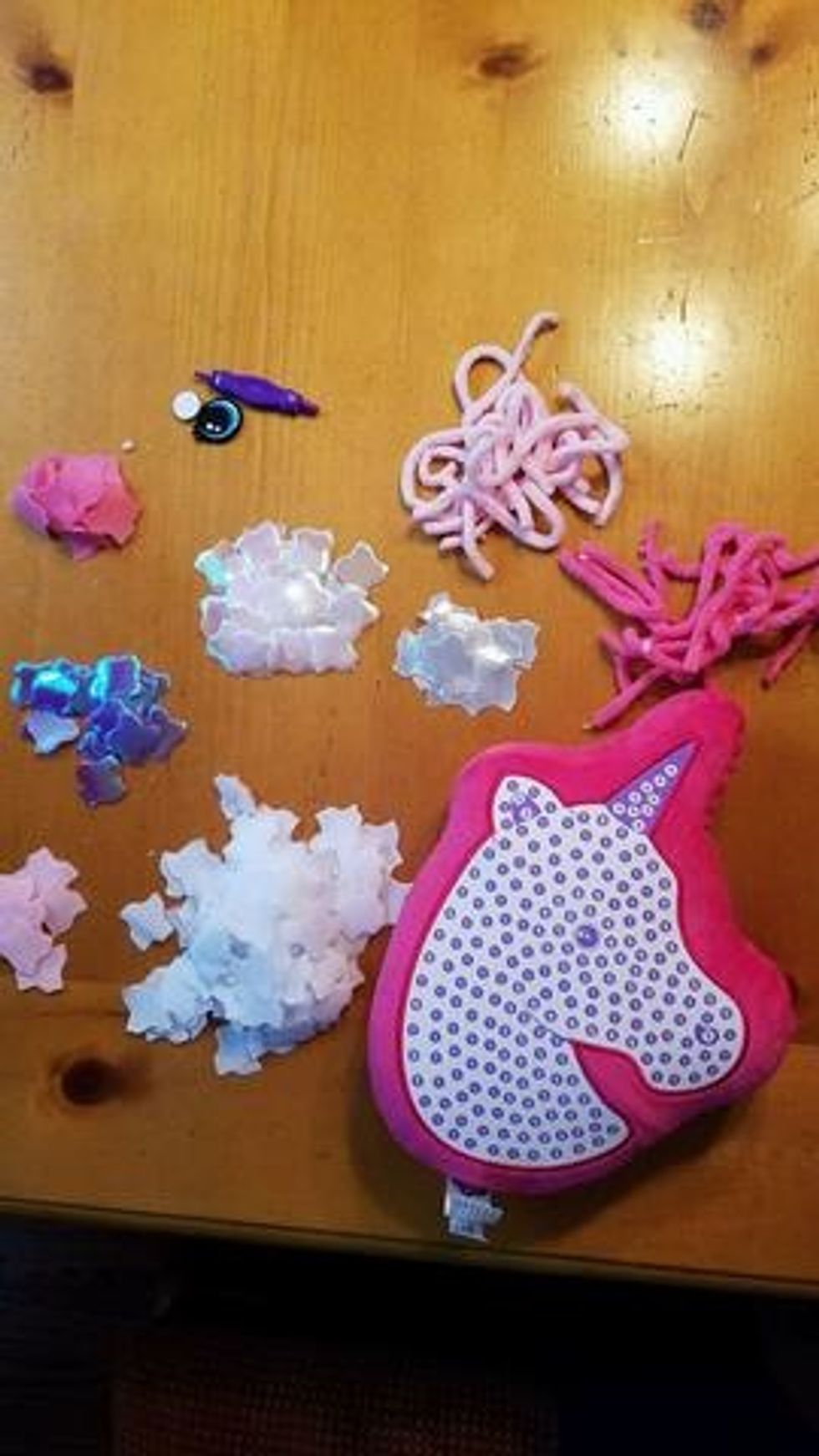 Separate your materials into colors for easiest selection.
Be sure to keep track of the eyes, bows ears or tails , as they can be easily lost.
Use the stylus to push the fabric piece into the base. The material will crumple up and create a ruffle effect. You may follow the color pattern on the legend or create your own pattern
Will your stuffed animal be for everyday use or for a special occassion?
Now that you know this technique, try another project with fabric scraps and foam. Perhaps a fabric rag wreath?
The creator of this guide has not included tools