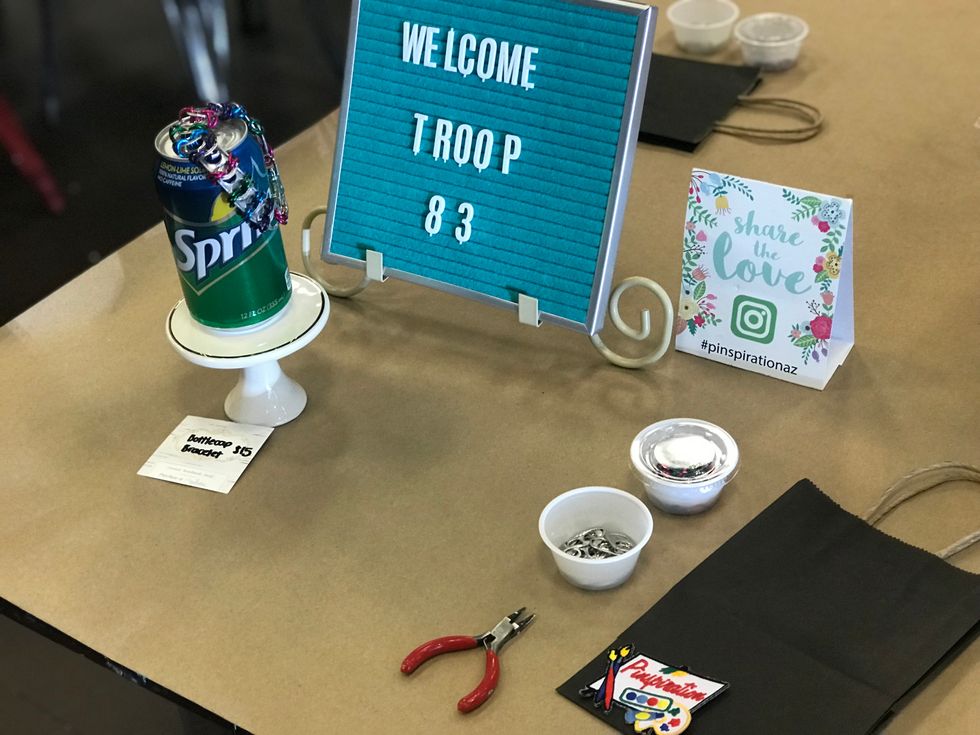 Muse Prep: Set up for bag decorating. Use small bags. The scouts will make their bracelets for themselves or as a gift. Put out welcome sign and completed sample.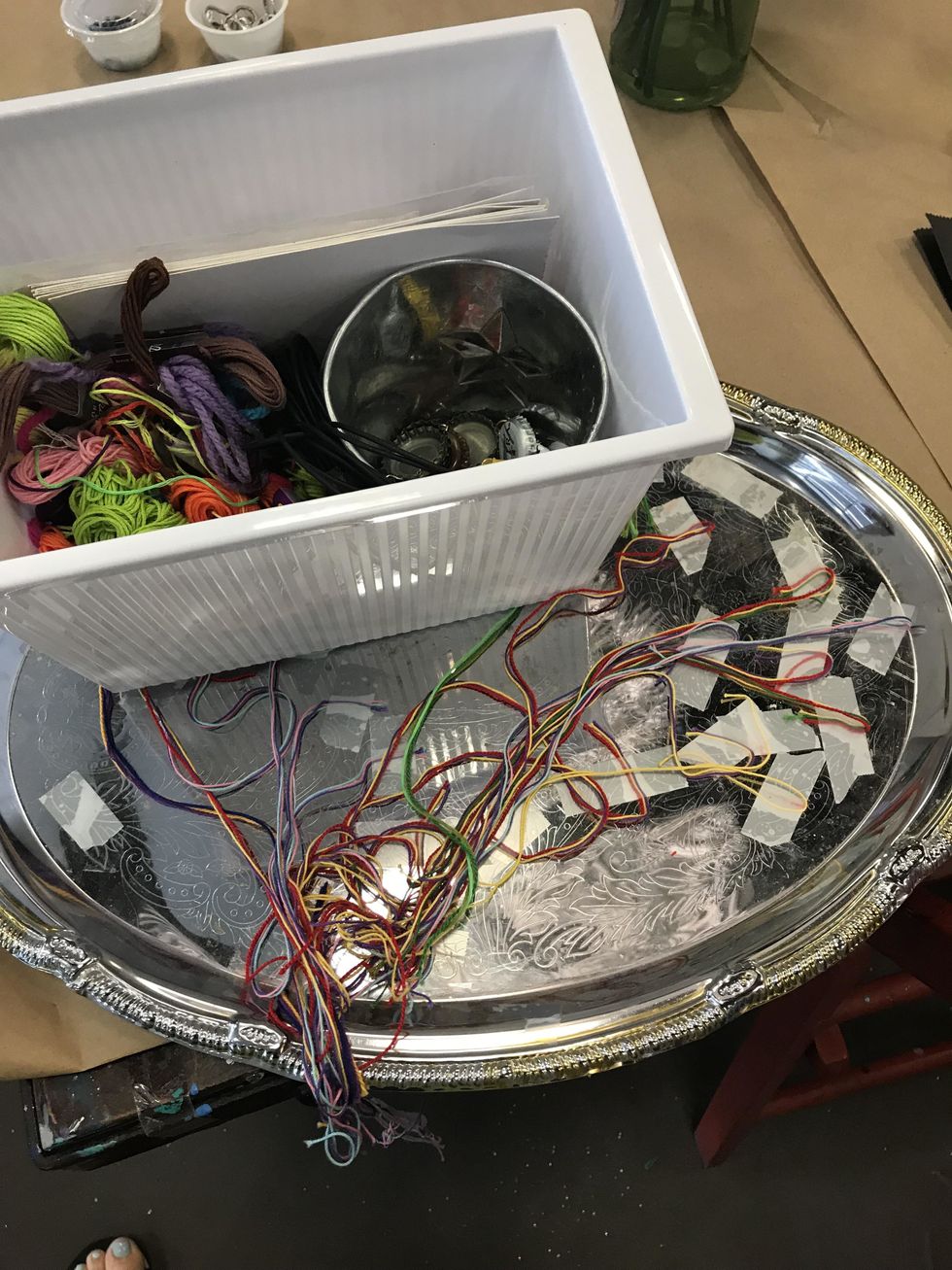 Muse Prep 2: Have friendship bracelets, beading with pipe cleaners, bottle cap necklaces or snap bracelets jewelry supplemental projects available for early finishers. The timing shoudl be one hour.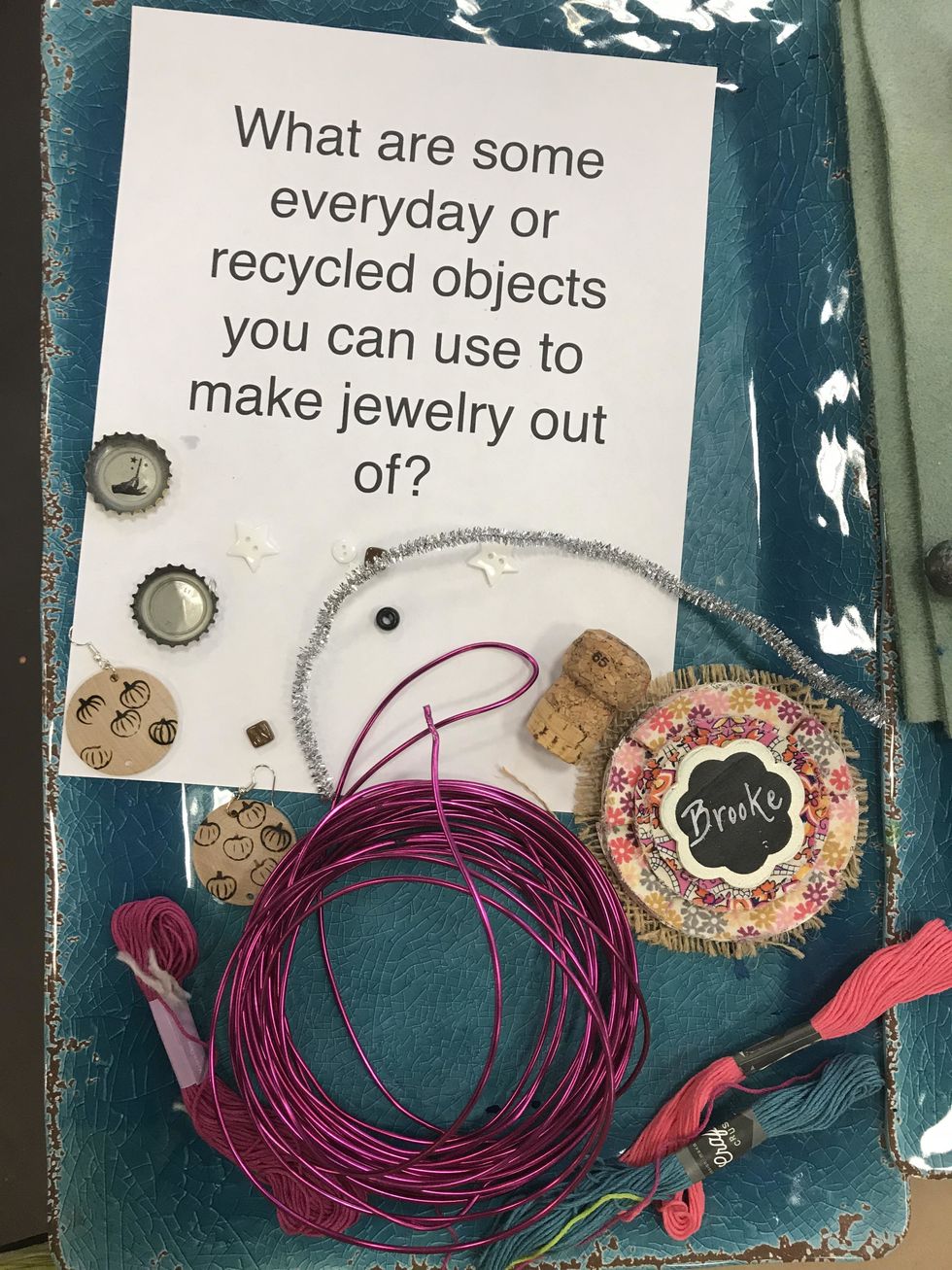 Muse Prep Three- Gather two trays. One one tray, put out everyday objects that we can use to make jewelry- soda tab, bottle cap, sea shell, embroidery thread, beads, twine, buttons, etc.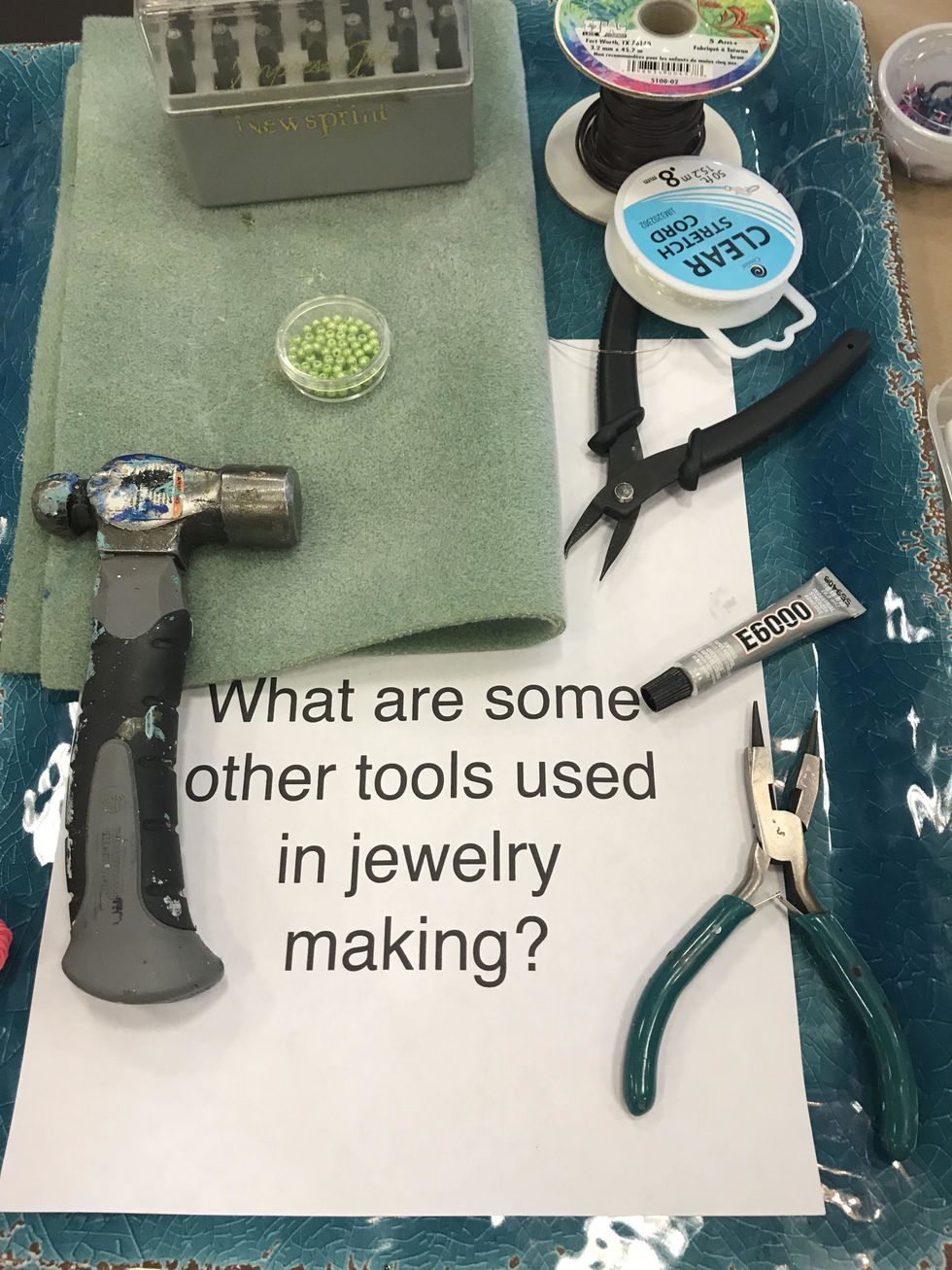 Muse Prep Four: Gather miscel. jewelry tools on a tray- pliers, wire cutters, jewelry hammer, jewelry glue, stretch cording, beads, beading mat, etc.
Activity One: Make a gift bag to take your jewelry home in!
Activity Two: Discuss with the scouts what are some everyday objects we can make jewelry from? What are some tools used in jewelry making? Show them the trays.
Activity Three: Make a soda tab bracelet.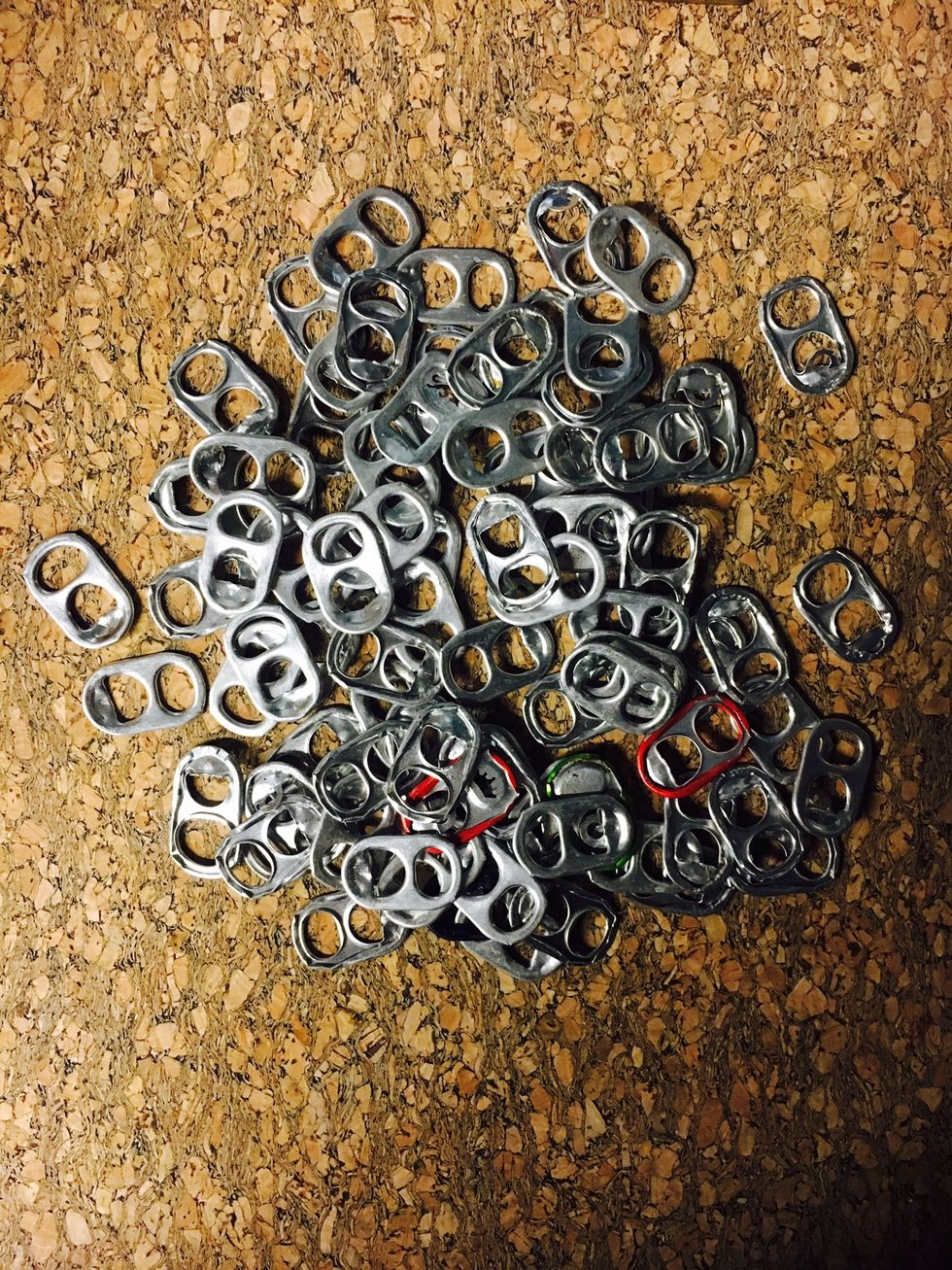 First you want to make sure you have enough (14-16) soda can tabs, that you'll need in order to make sure that your Bracelet will fit comfortably around your wrist.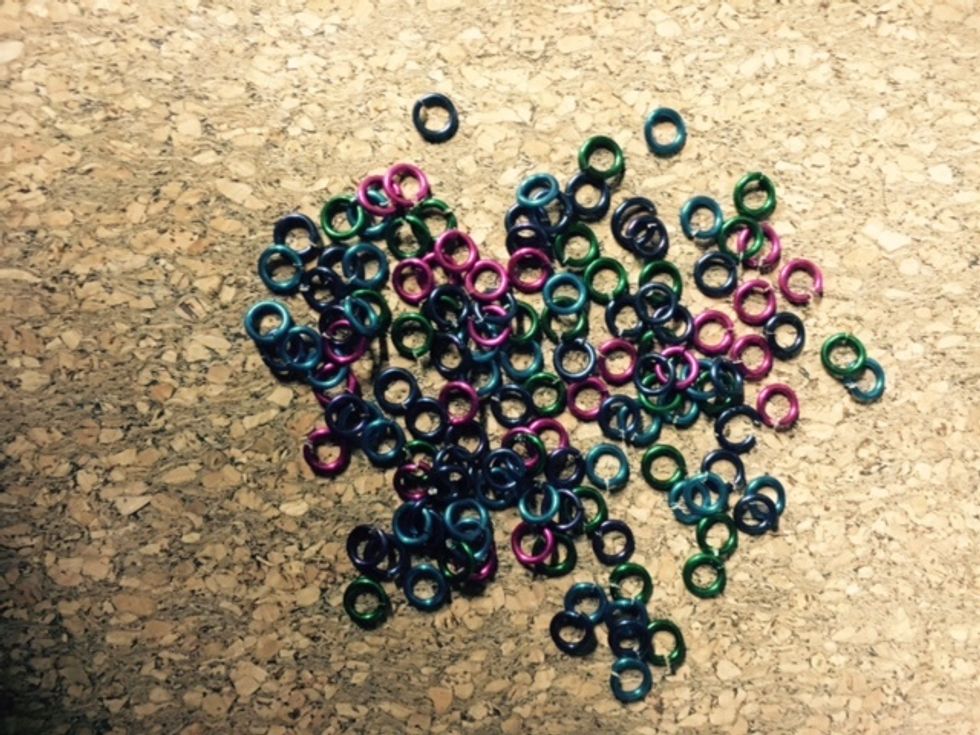 Next you'll need a small handful of jump rings that you'll use to connect your soda tabs.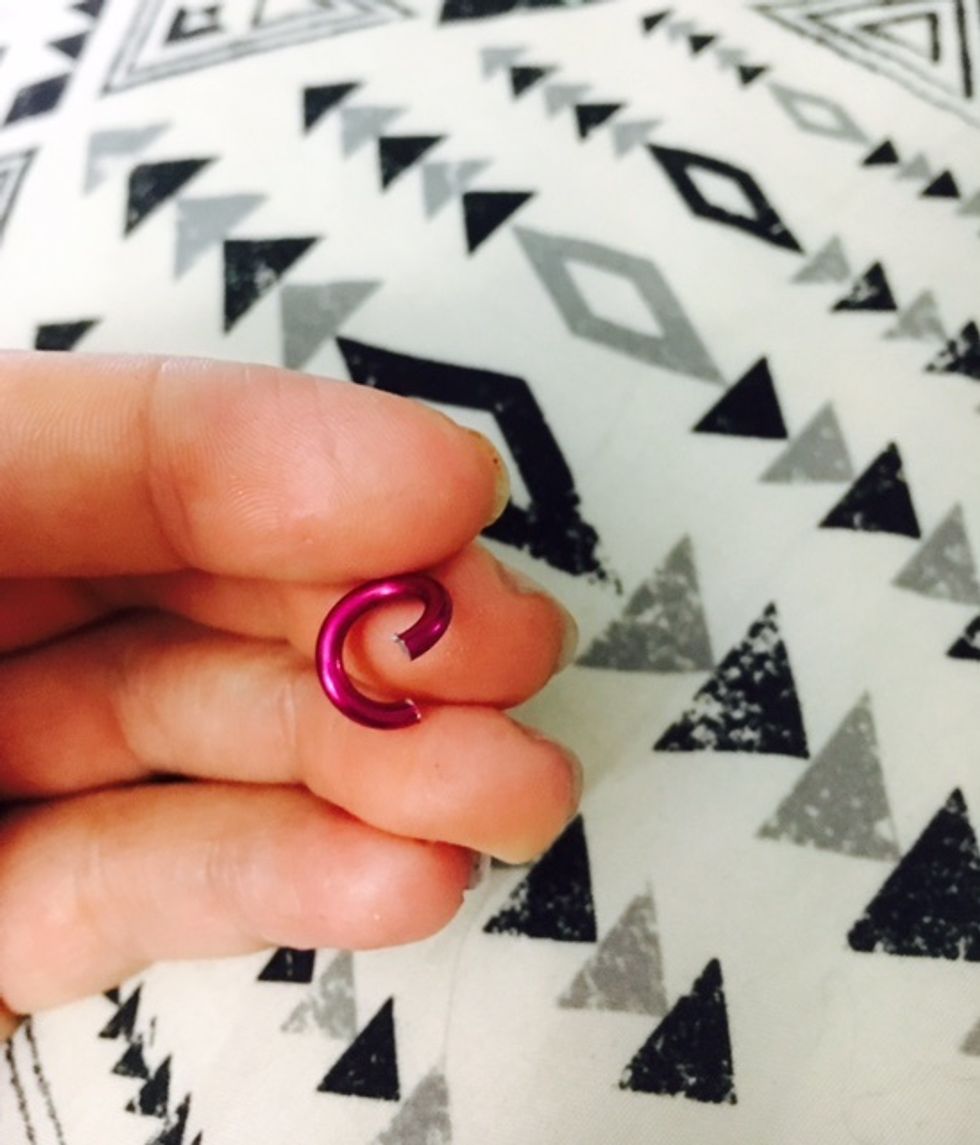 You will then pull your Jump Rings apart at an angle. (Do not go straight away from where they connect it will be more difficult)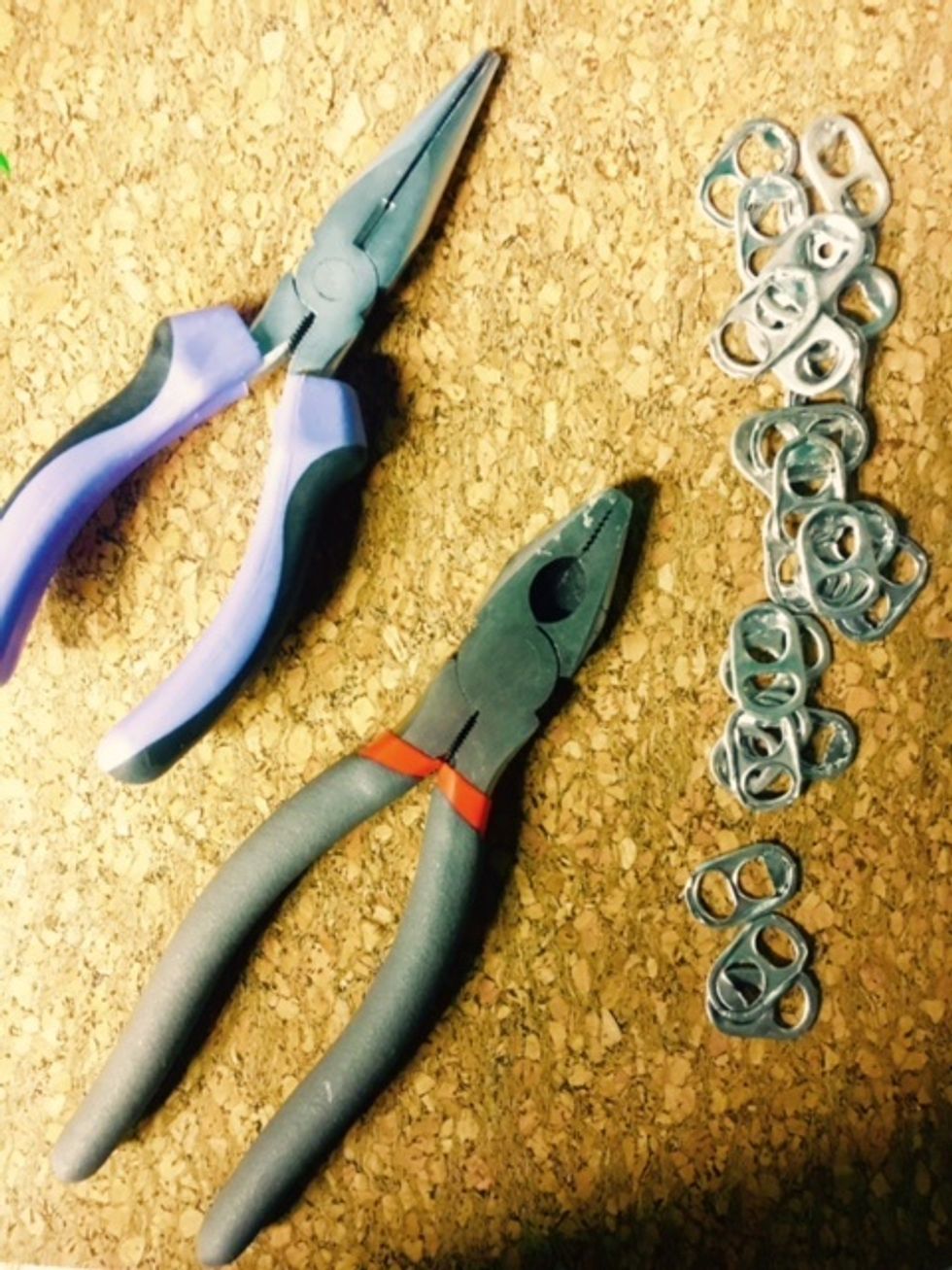 If pliers are given they can be also used, but they are not necessary.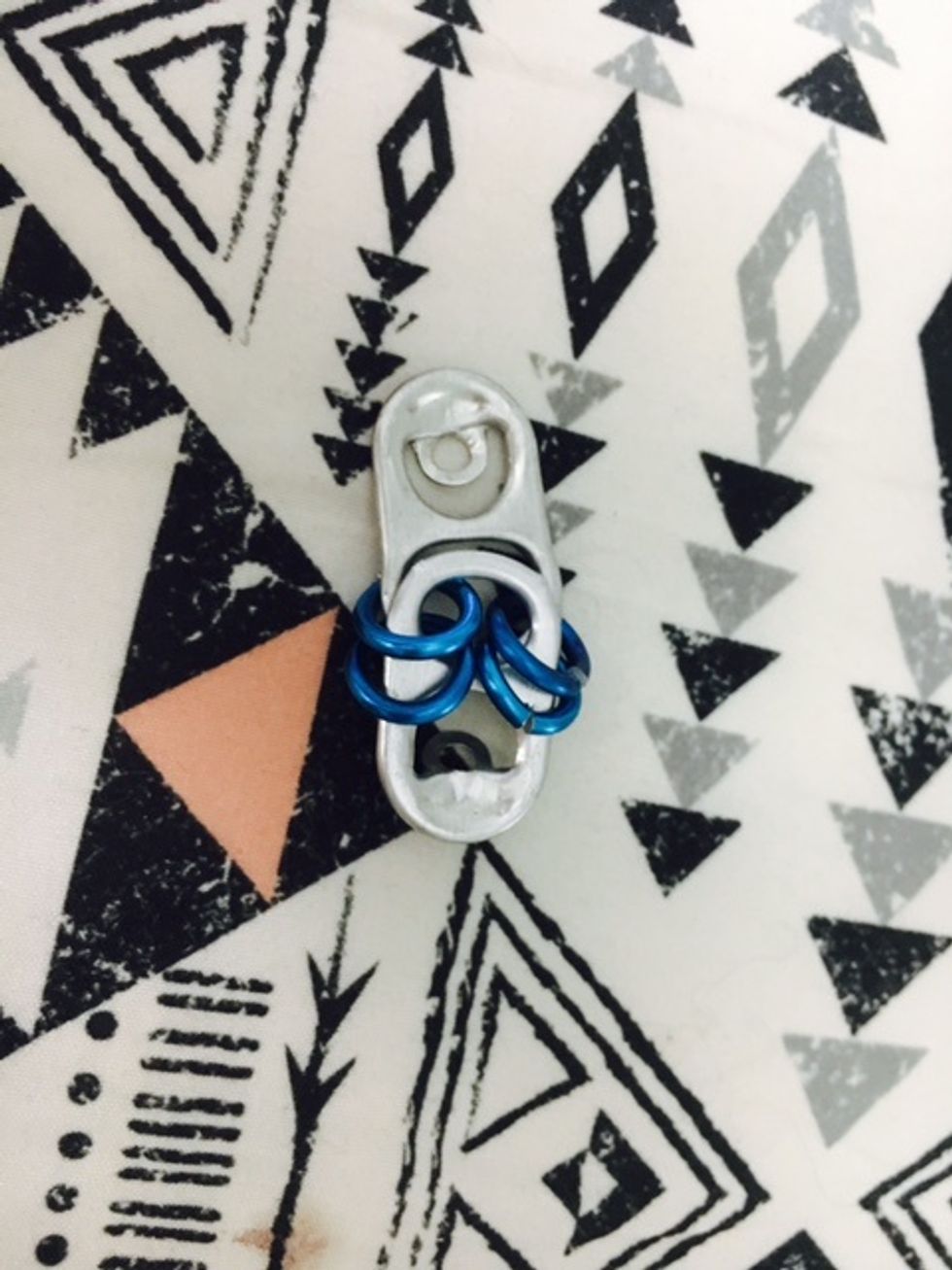 You will need to place two jump rings on both sides of your tabs as shown in image above.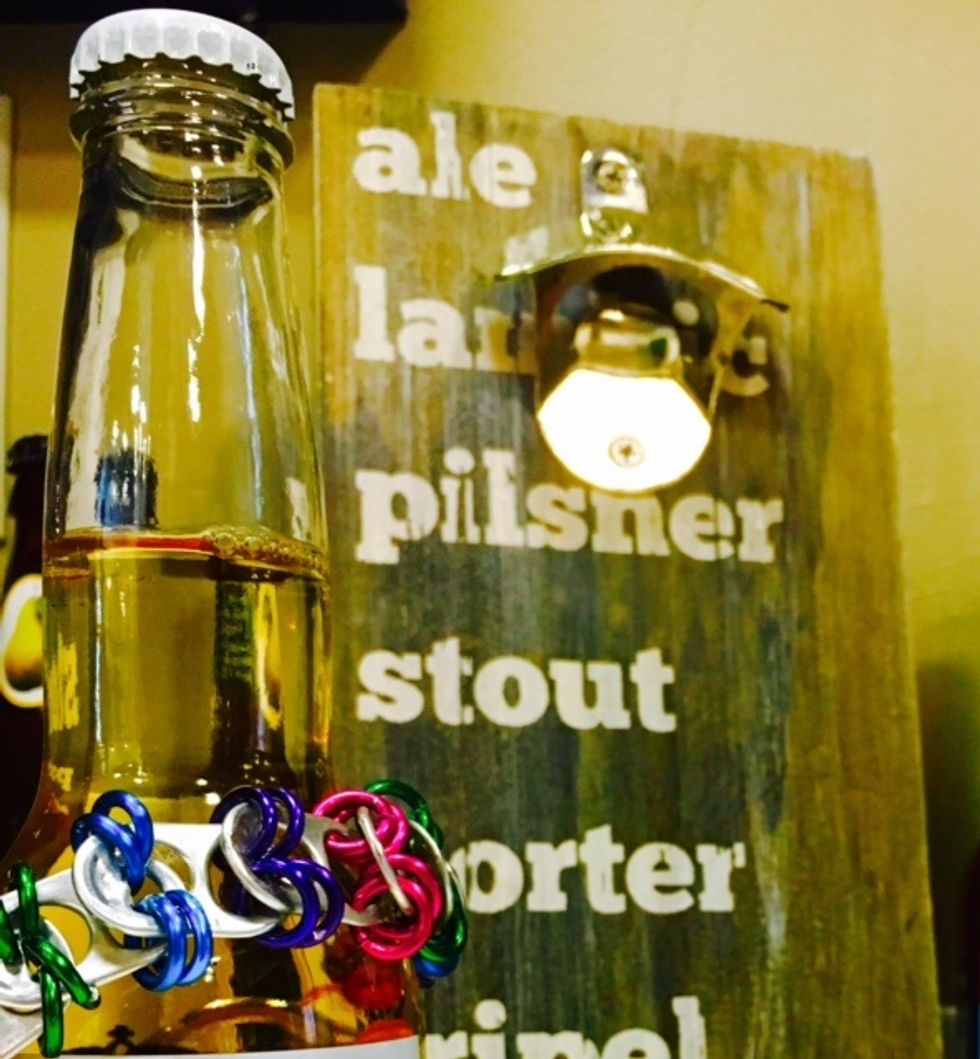 Once you have the Jump rings on both sides and the tabs have already been pinched back closed, you will continue adding rings & tabs until you get the desired length of your bracelet.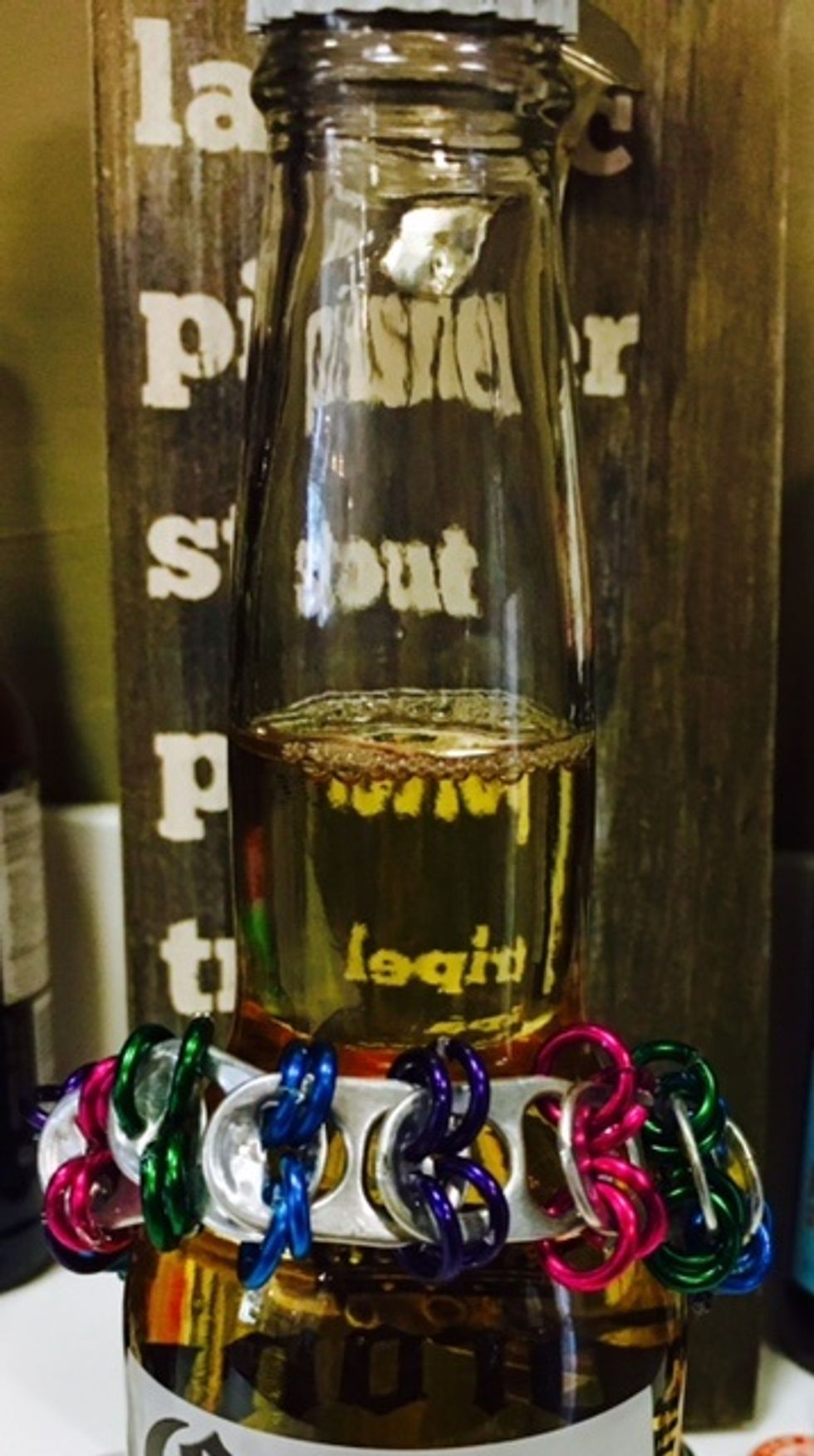 You can choose any color Jump Rings to make your bracelet pop with colors.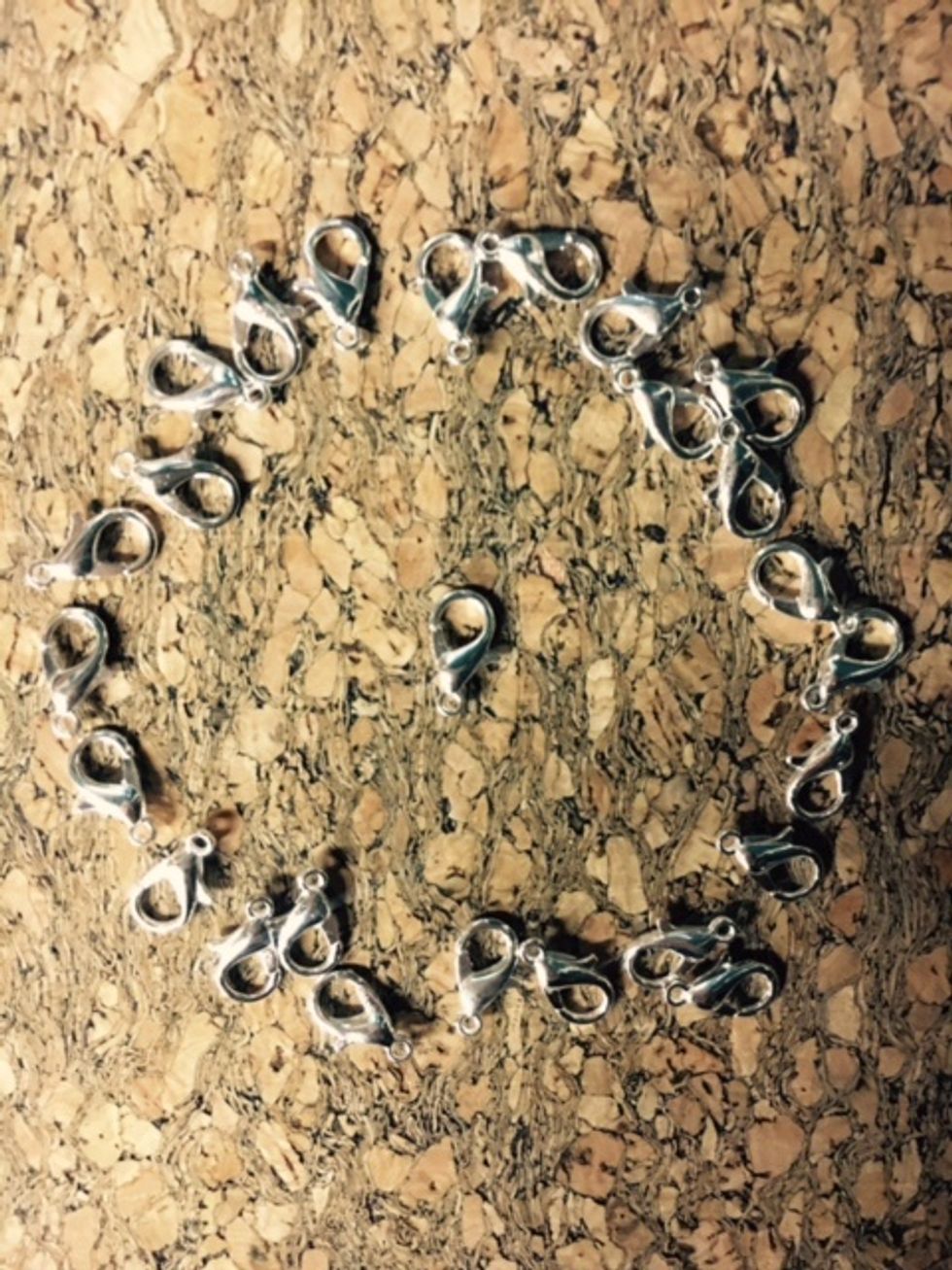 After you have all your Rings & Tabs completely on, you will then add your Lobster Hook onto the end to connect your Bracelet. Keep in mind at the end of your bracelet you will want a ring to do this.
This is how your clasped ends will look once your jump ring at end of your bracelet is hooked to your lobster claw and it's all connected.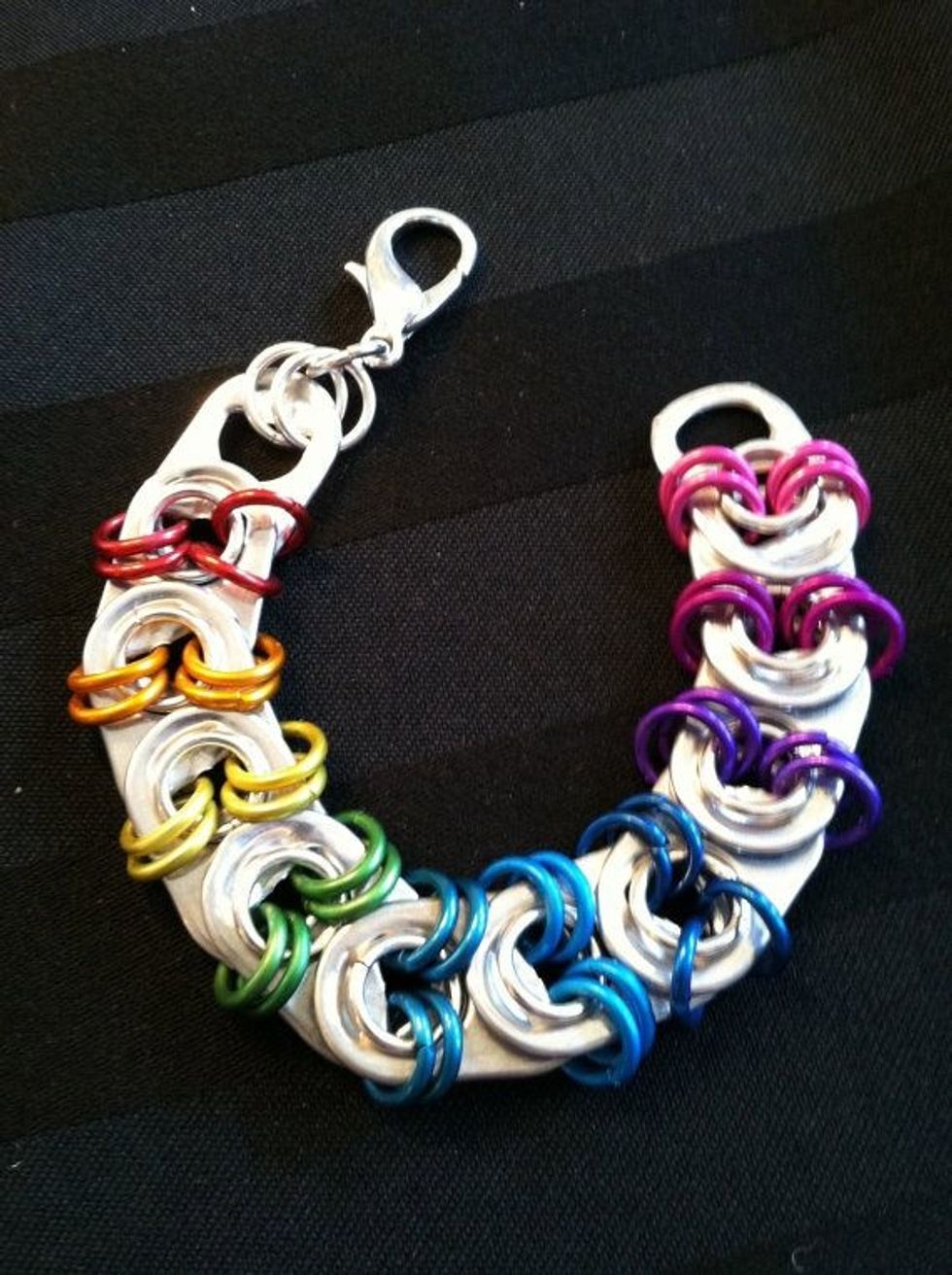 How your Bracelet will Look Finished!! GREAT JOB!!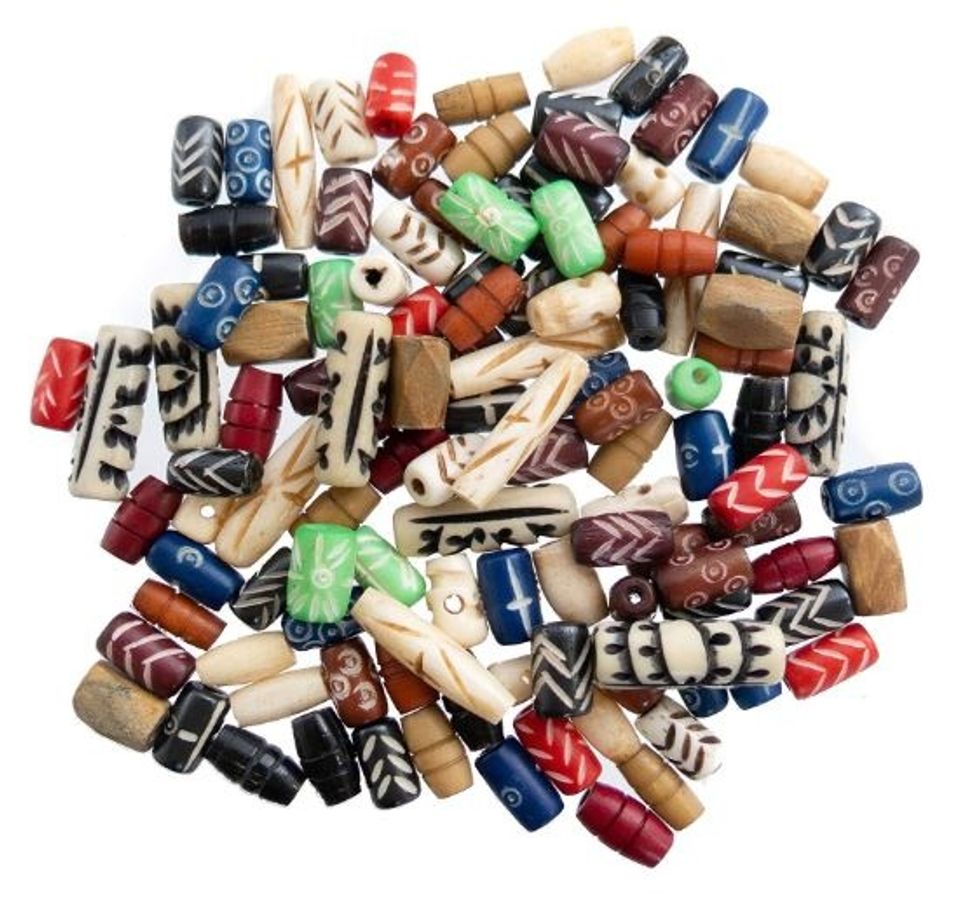 Finally, each scout will pick a bone bead to string on a necklace. Great for Native American, African, Tribal, Indian, Theme Creations in Jewelry. They were carved by hand.
10.0 Jump Rings
1.0 Pliers (Can use Hands instead)
16.0 Beer Can Tabs
1.0 Lobster Claw Hook