This can work on short, or long nails, and you really don't need any tools, besides your nail polish, and topcoat
24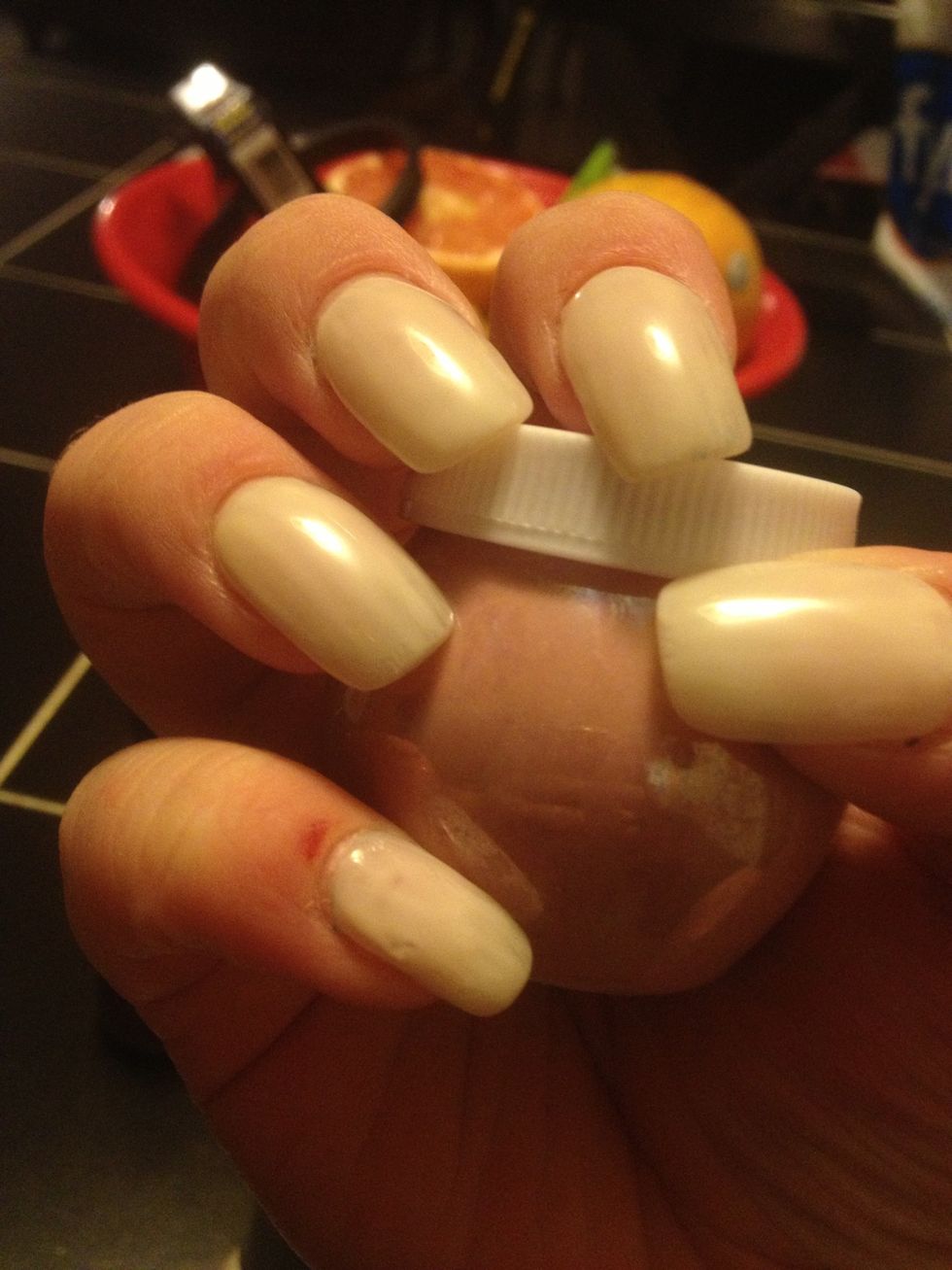 Start with a nude or beige base color.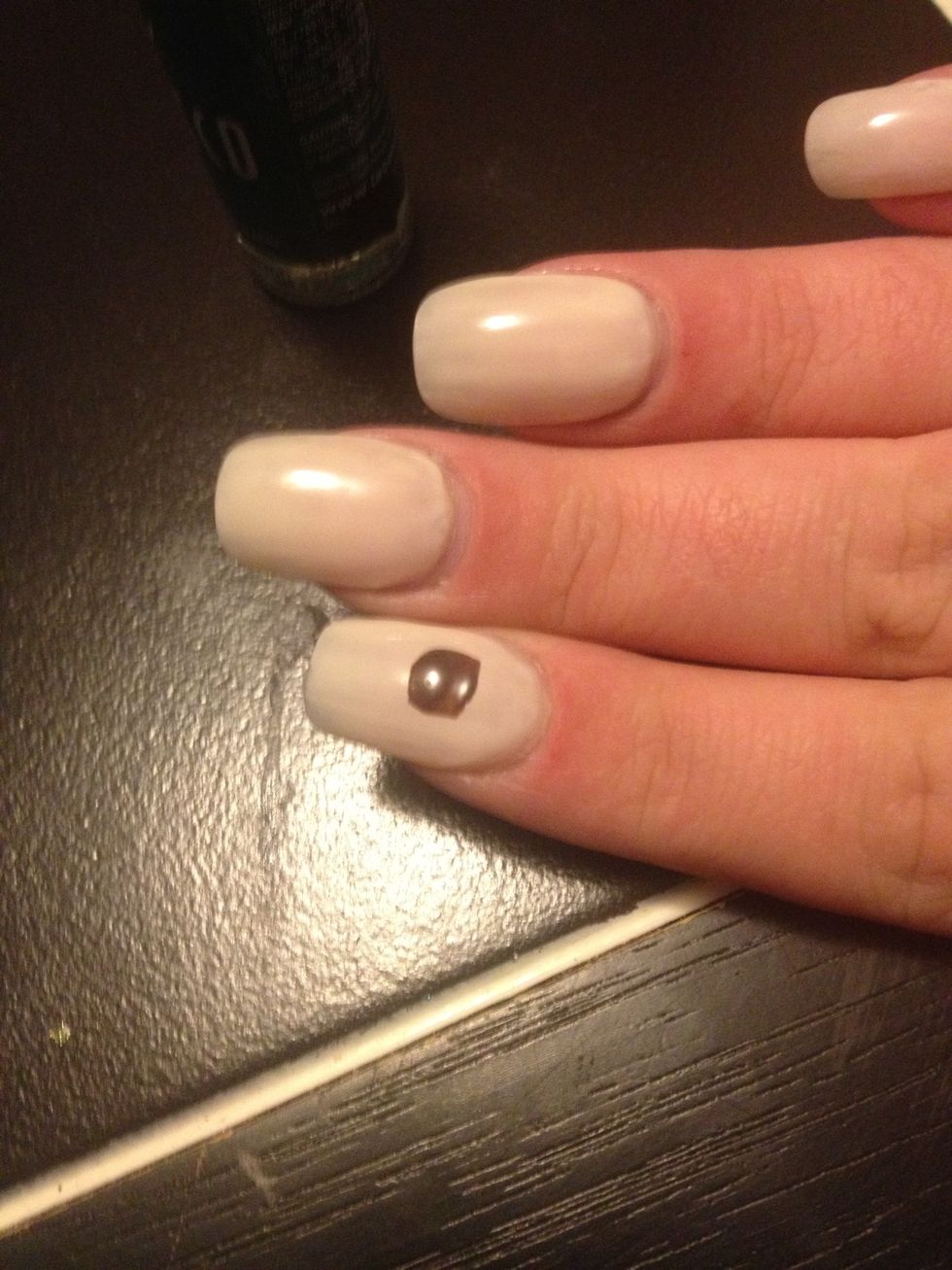 Use the brush that comes in your polish. (Make sure you have enough polish in the brush) And simply lie it on the nail. It may take a few tries, but it's quite simple once you get it.
Now when you add your first spot, start somewhere in the middle, and work your way out. Create your next spot, making sure you are fitting the spots in together.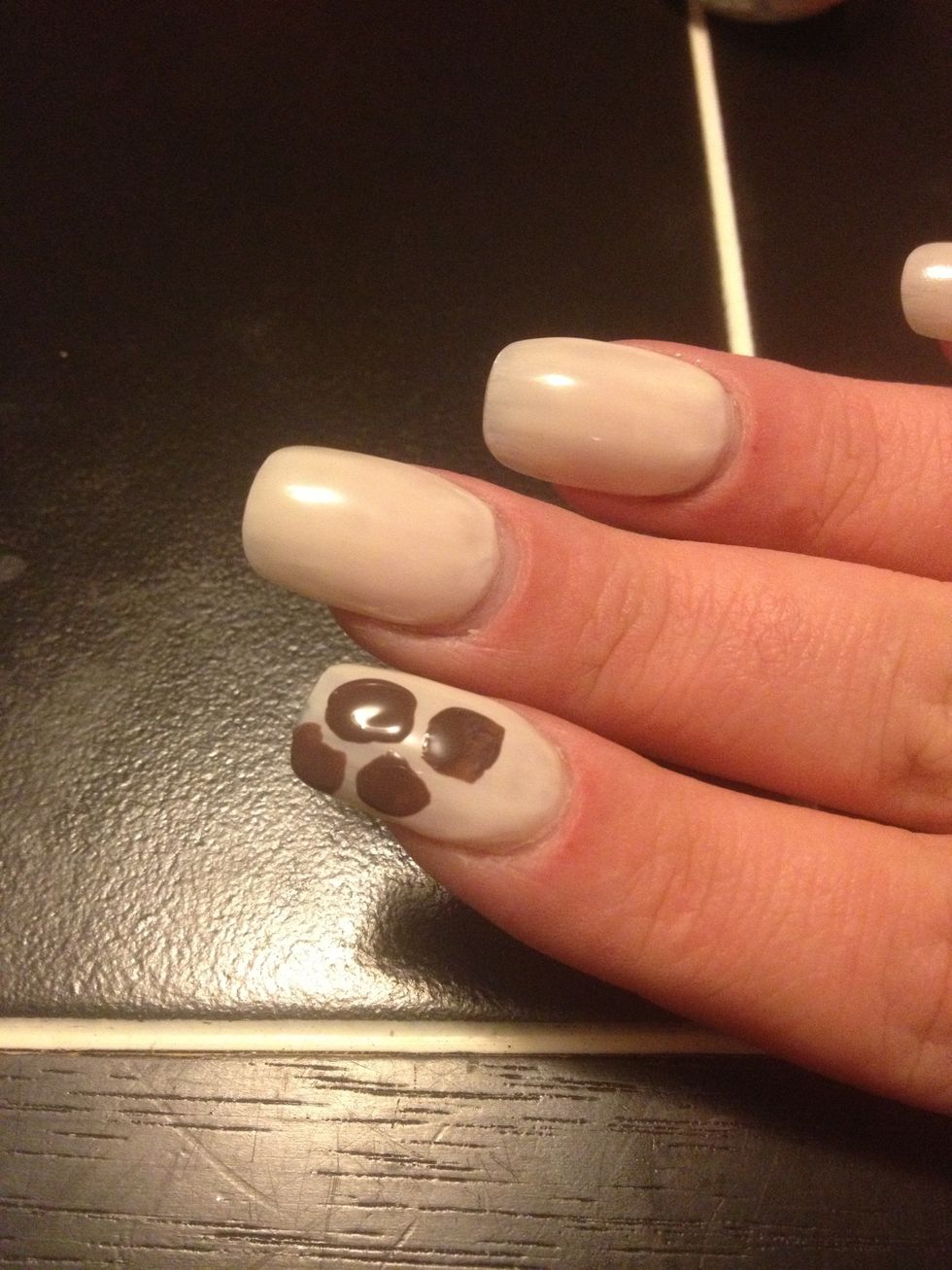 Like so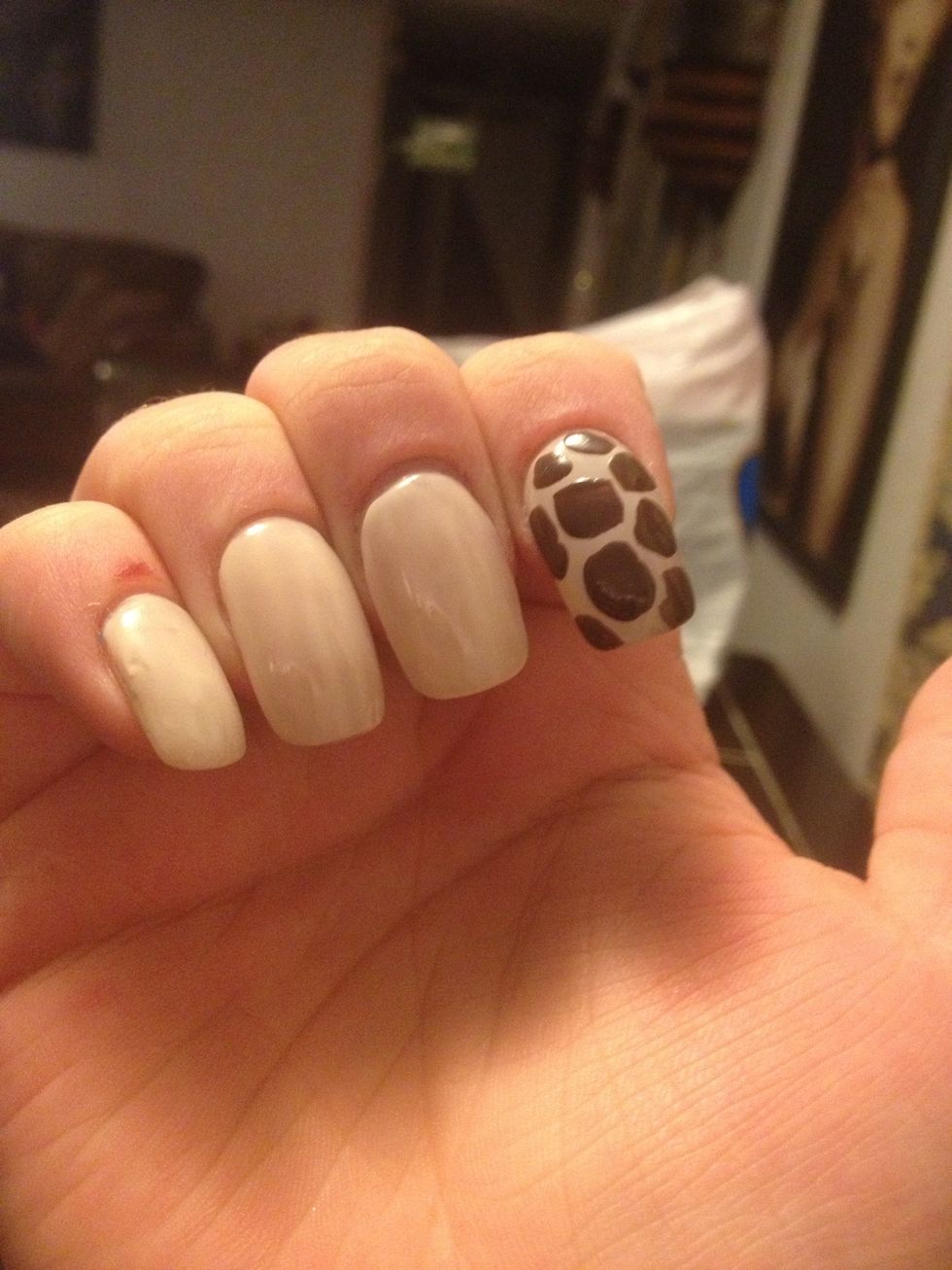 Finished nail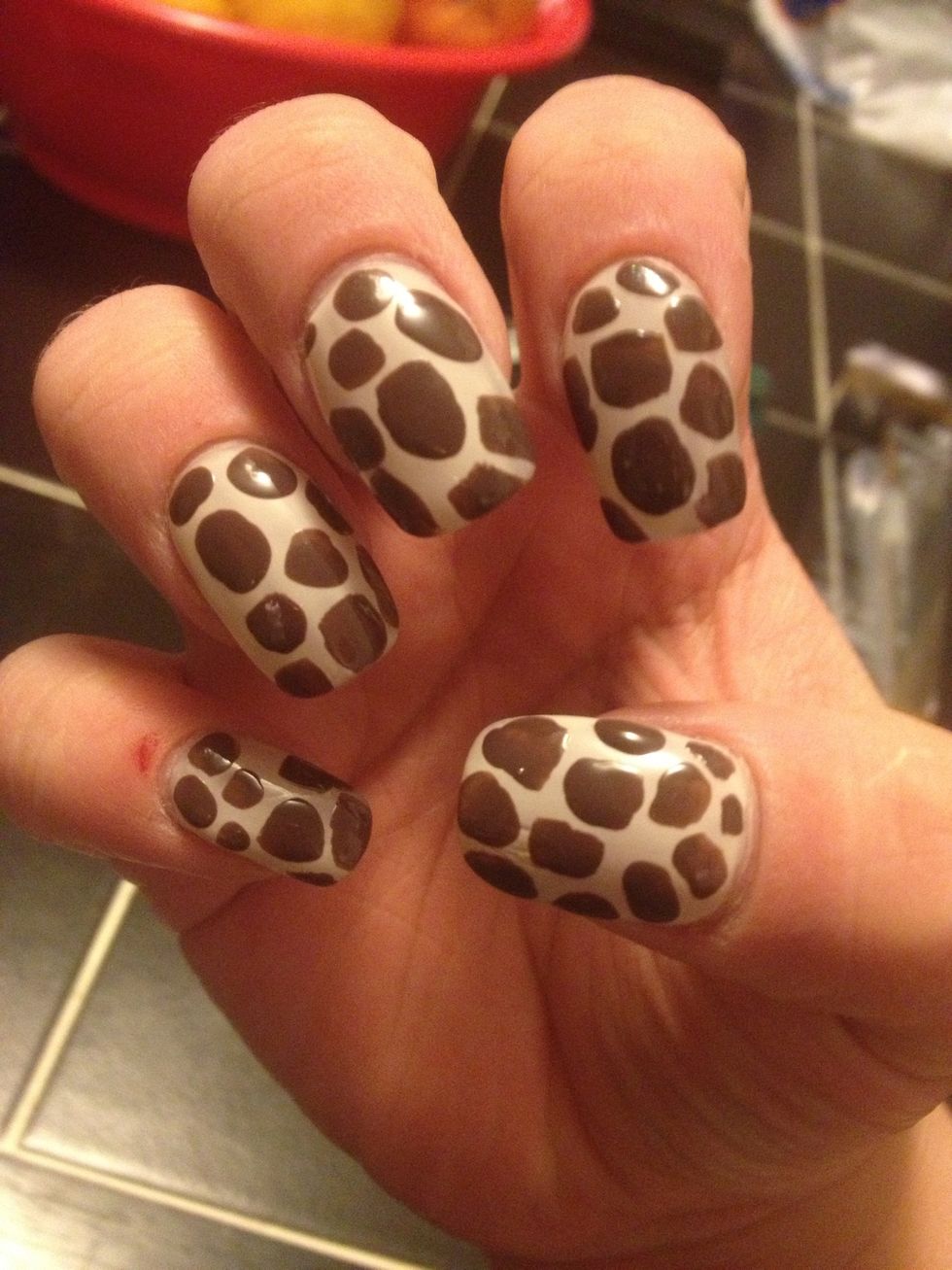 Finished hand.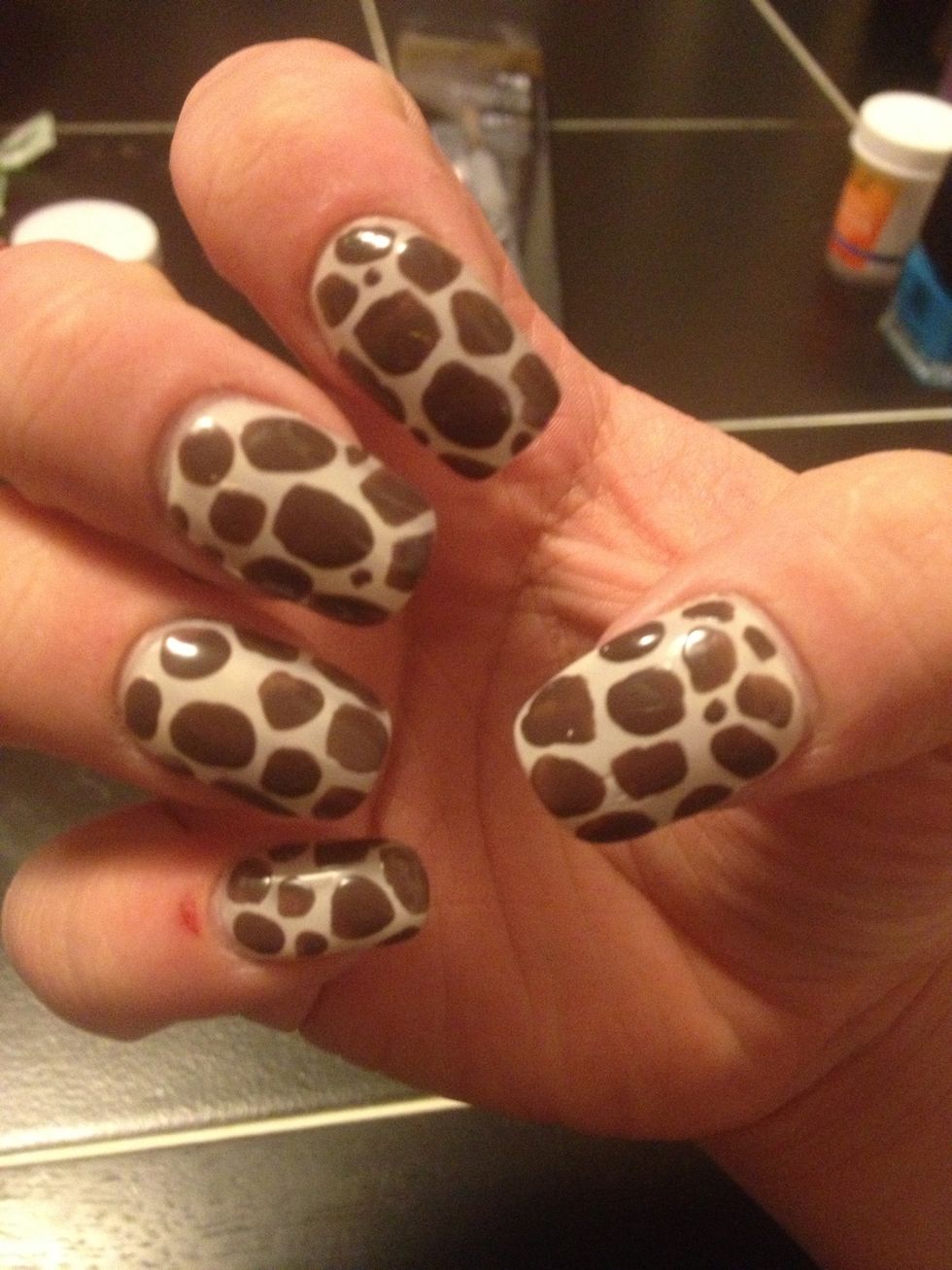 You may take a detail brush and fix any mistakes, or to make spots in bare areas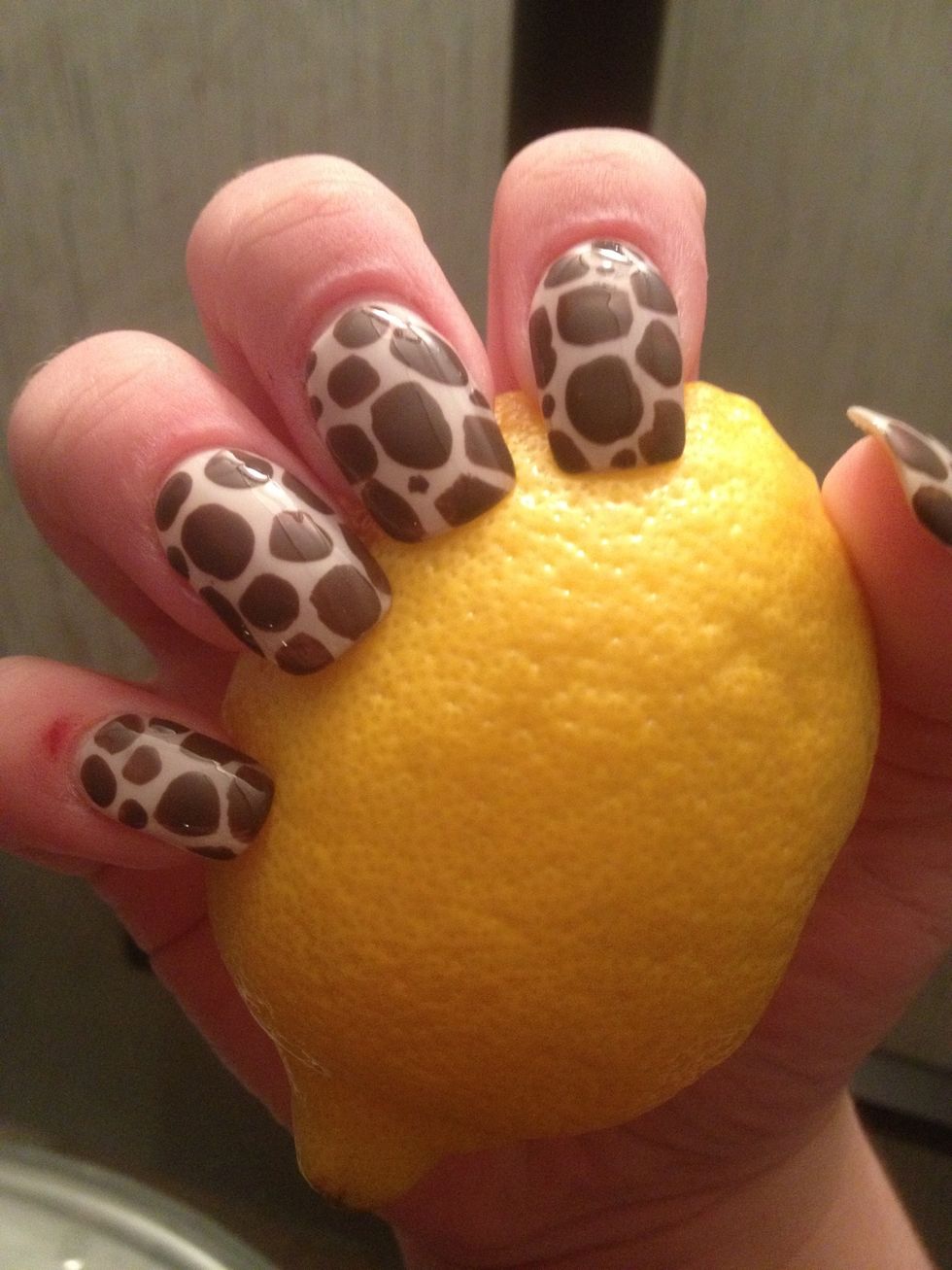 Add your topcoat, and you're done!
The creator of this guide has not included tools
Fabulocity By Jessica
Follow my Instagram @fabulocitynails\n\nPlease feel free to request designs and ask questions.