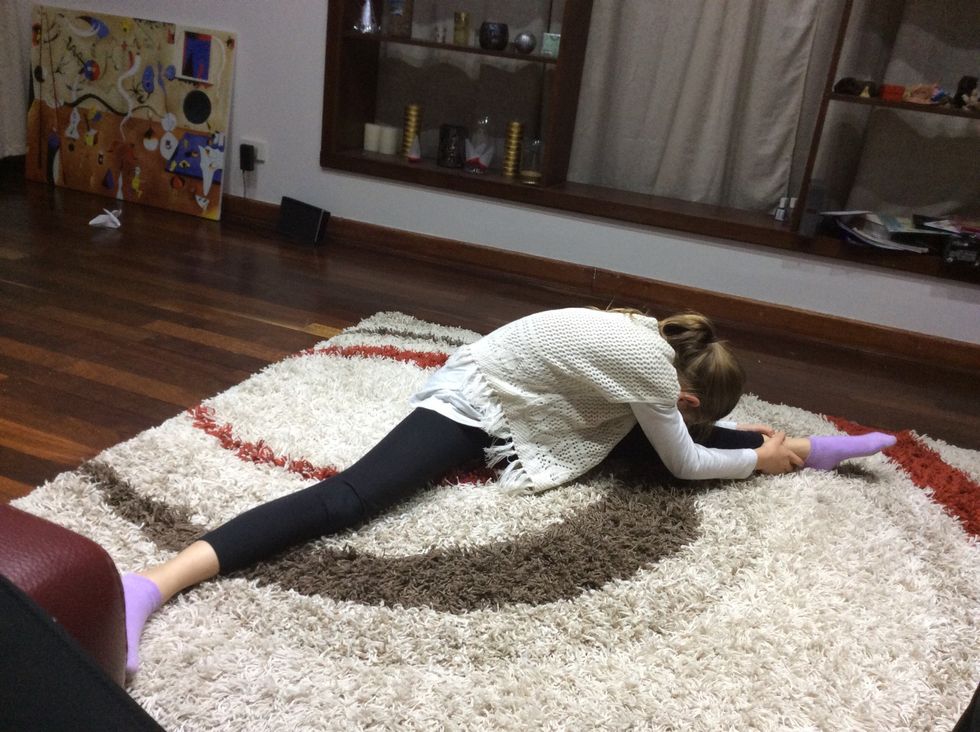 Sit in a straddle and try get your nose to touch you knee and do that to both legs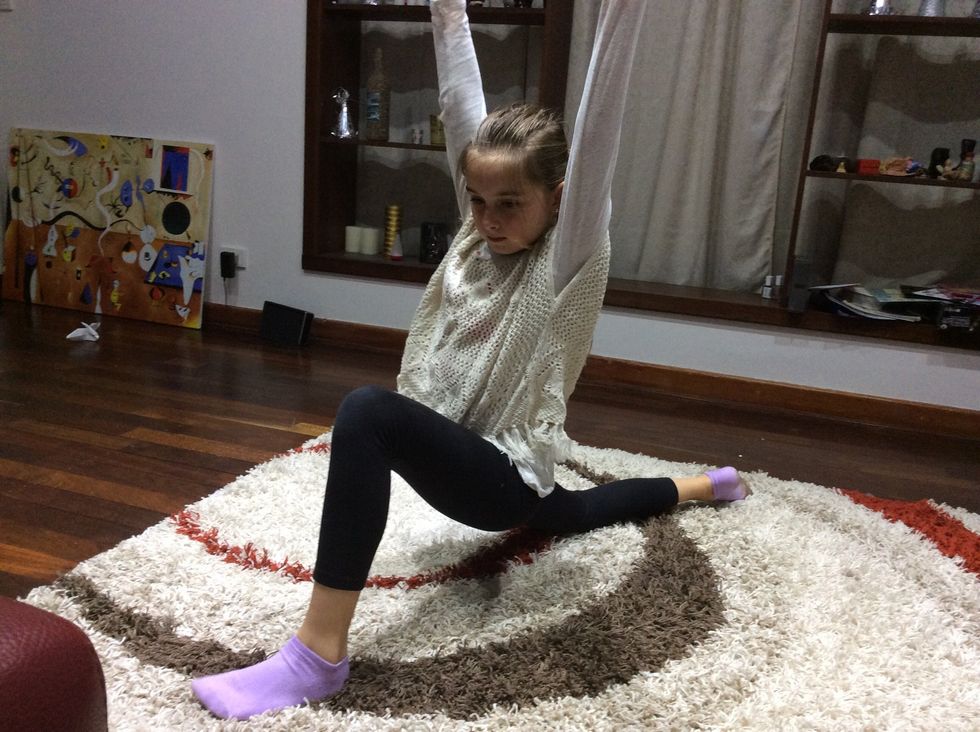 Now do a lunge to both legs TIP: if you hold your hands up it will help stretch more so if you want to get you splits a little more quicker it would be recommended but is optional!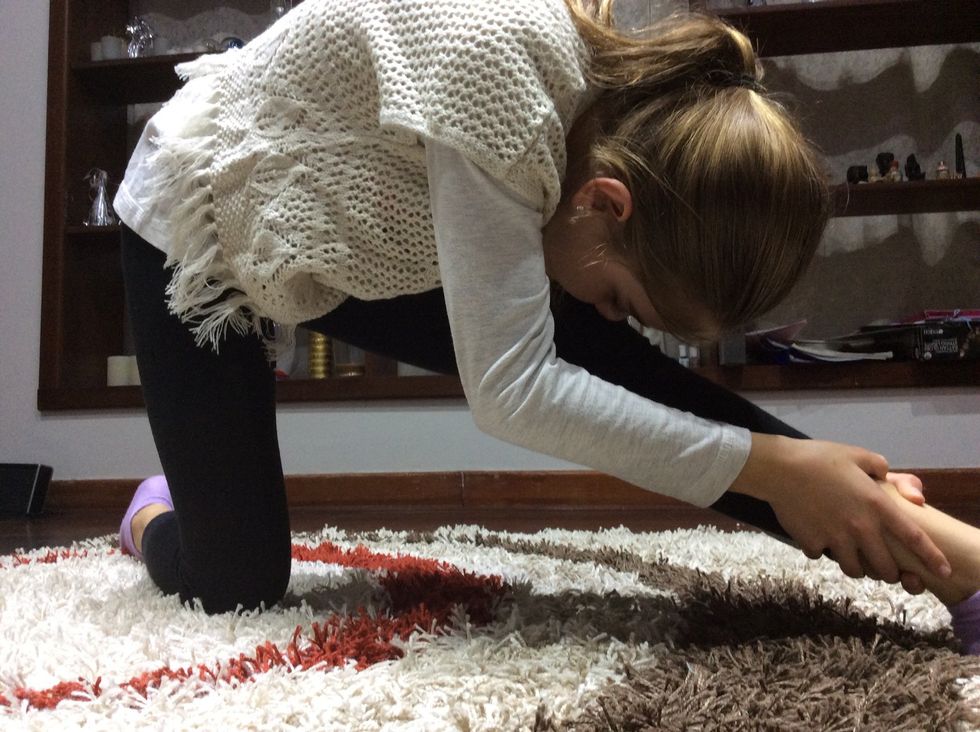 Now you want to put one leg down and try get your nose again to touch your knee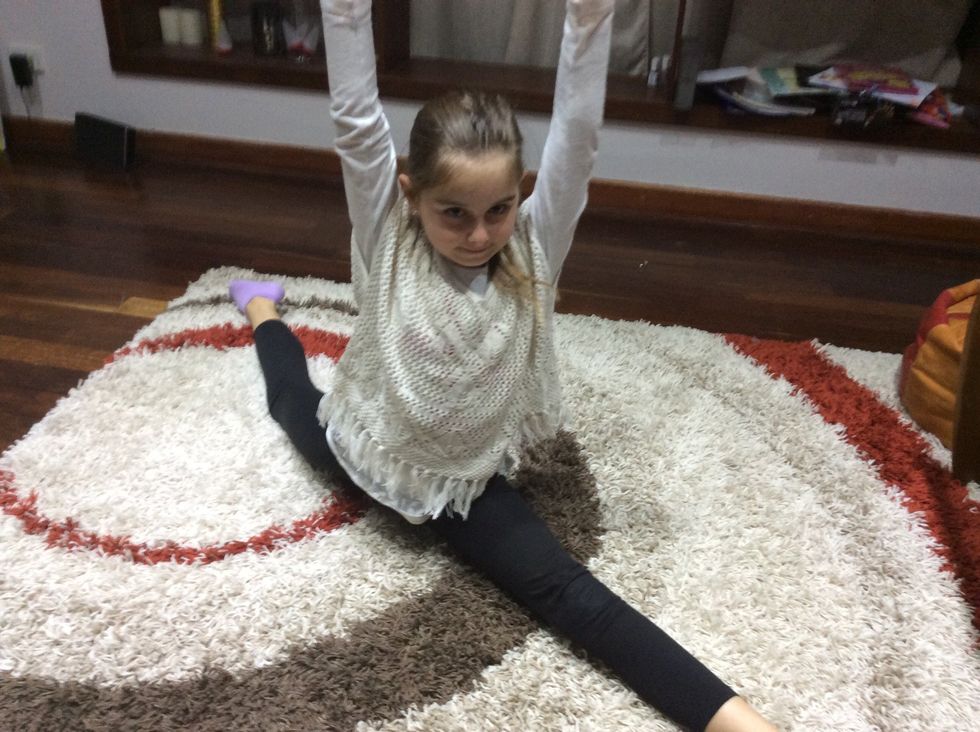 After a couple of days you should be able to do the splits but if not don't worry! Keep trying and don't give up!
2.0 Legs
1.0 friend *optional