I have a bad knee so I wear a brace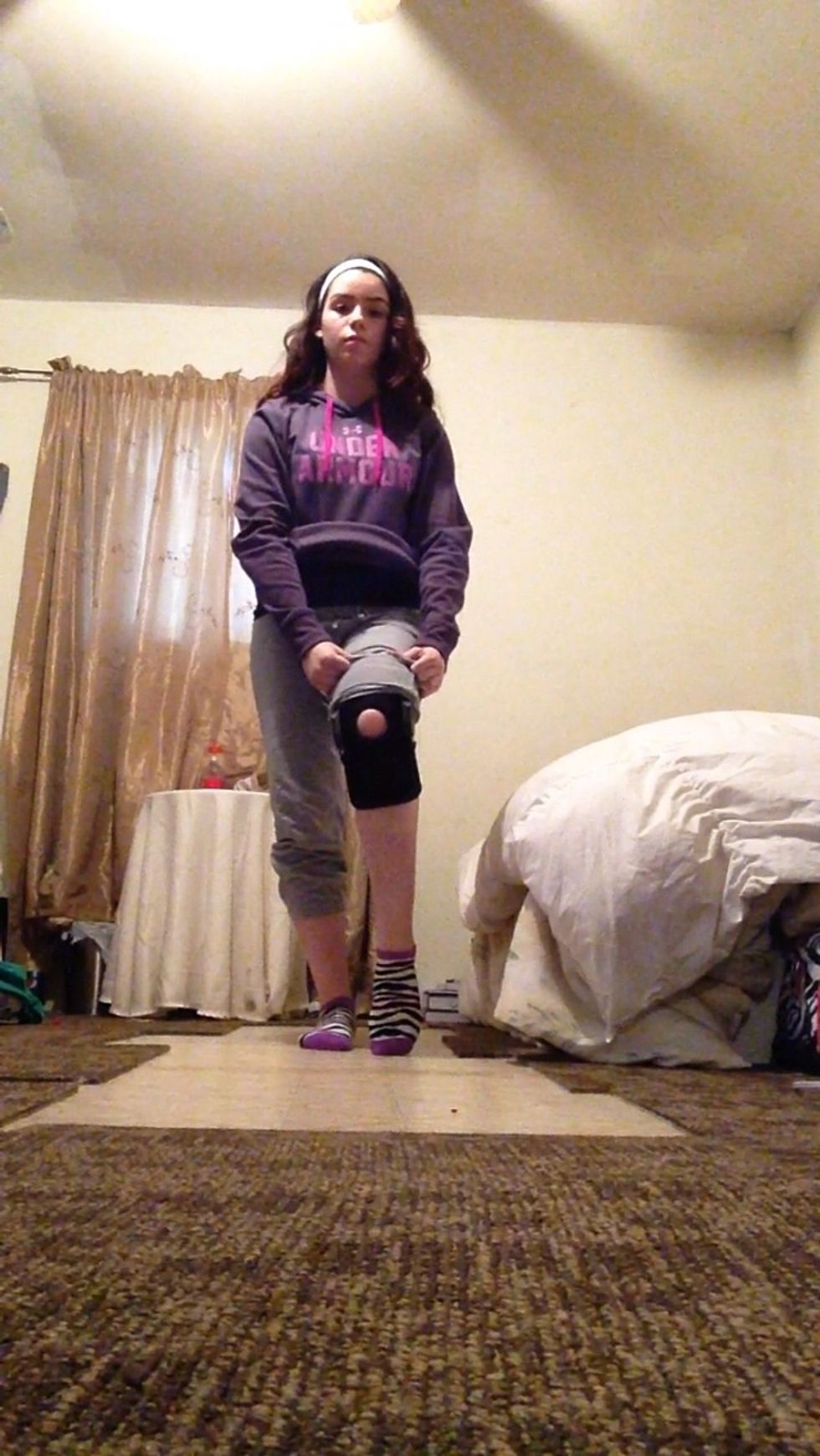 If you have a bad knee and don't have a brave find a small pillow and put it under your knee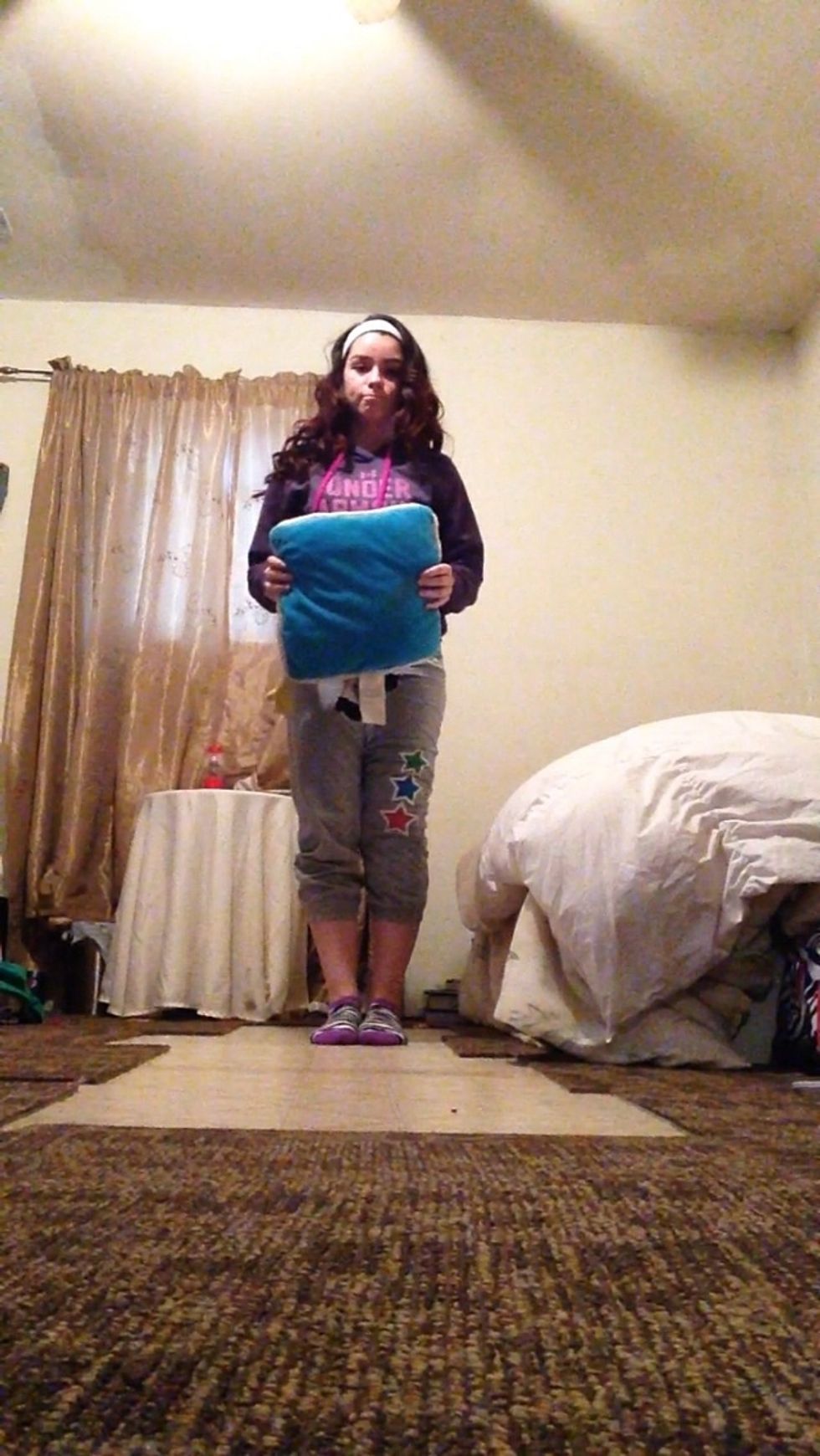 First stretch by bending down to touch your toes. Hold for 15 seconds ( this is no problem for me so I grab the back of my legs and pull)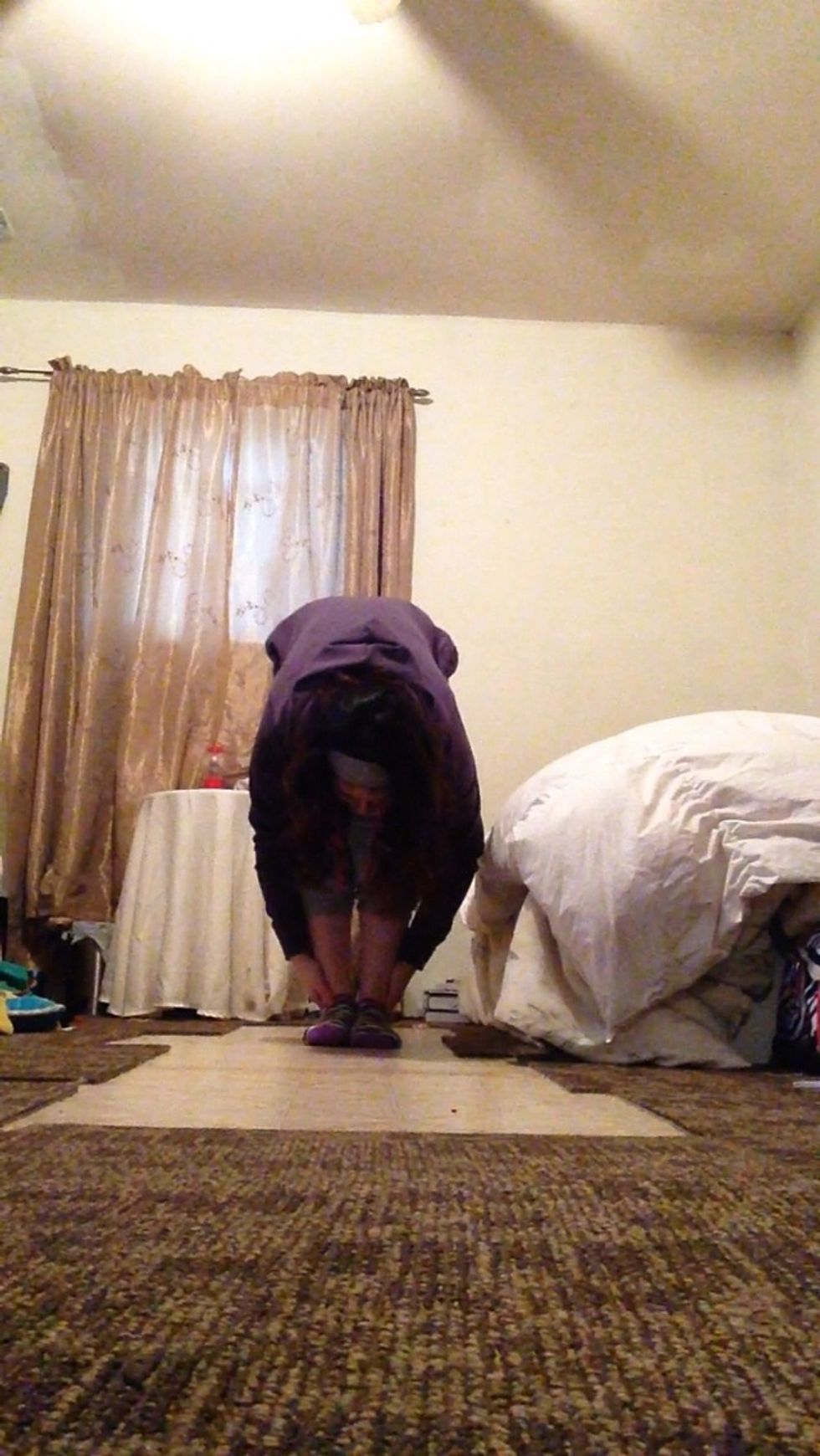 Next spread your legs apart your feet should be on either side of your shoulders.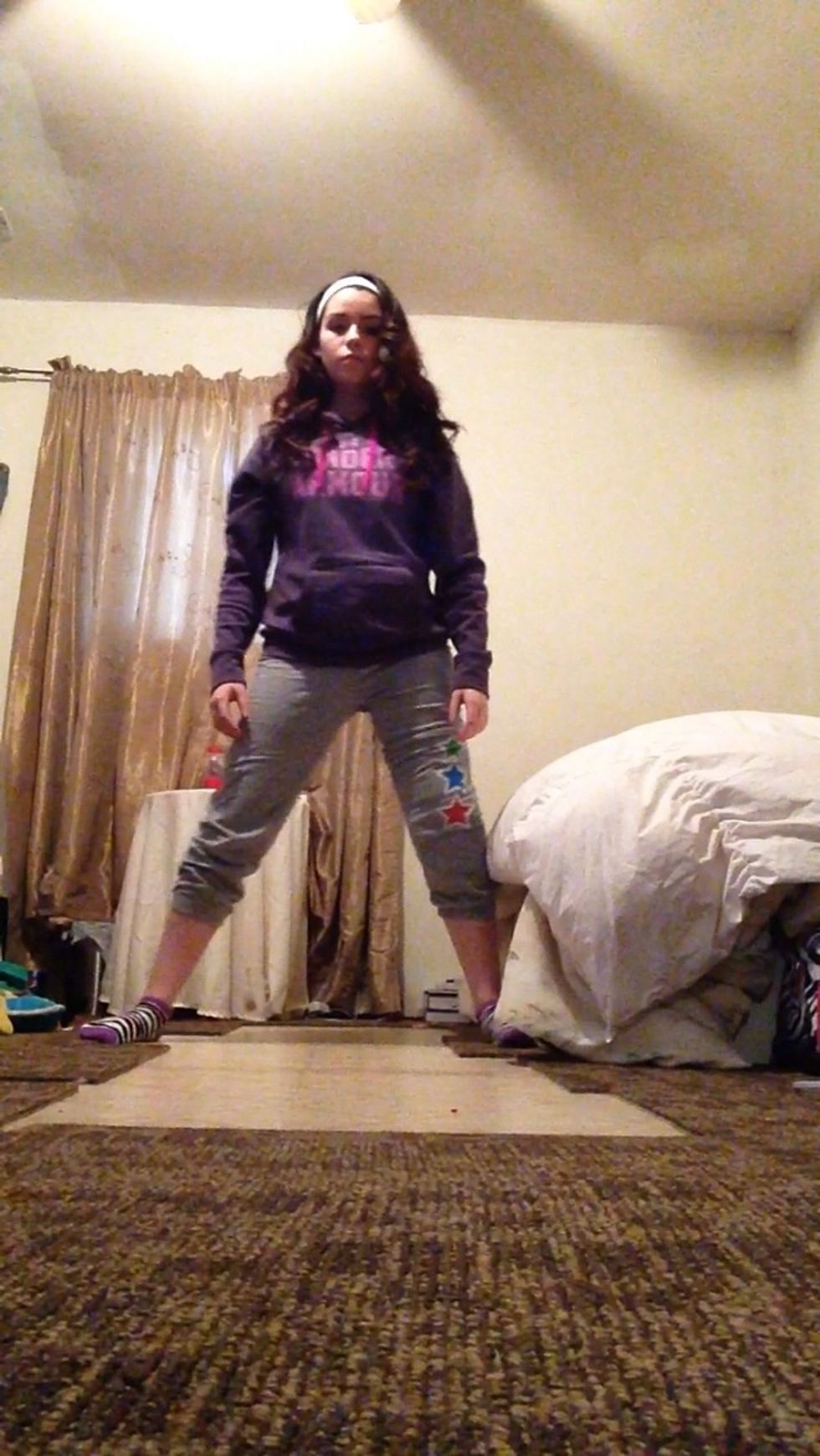 Bend down, grab your leg, and pull! Hold this for 15 seconds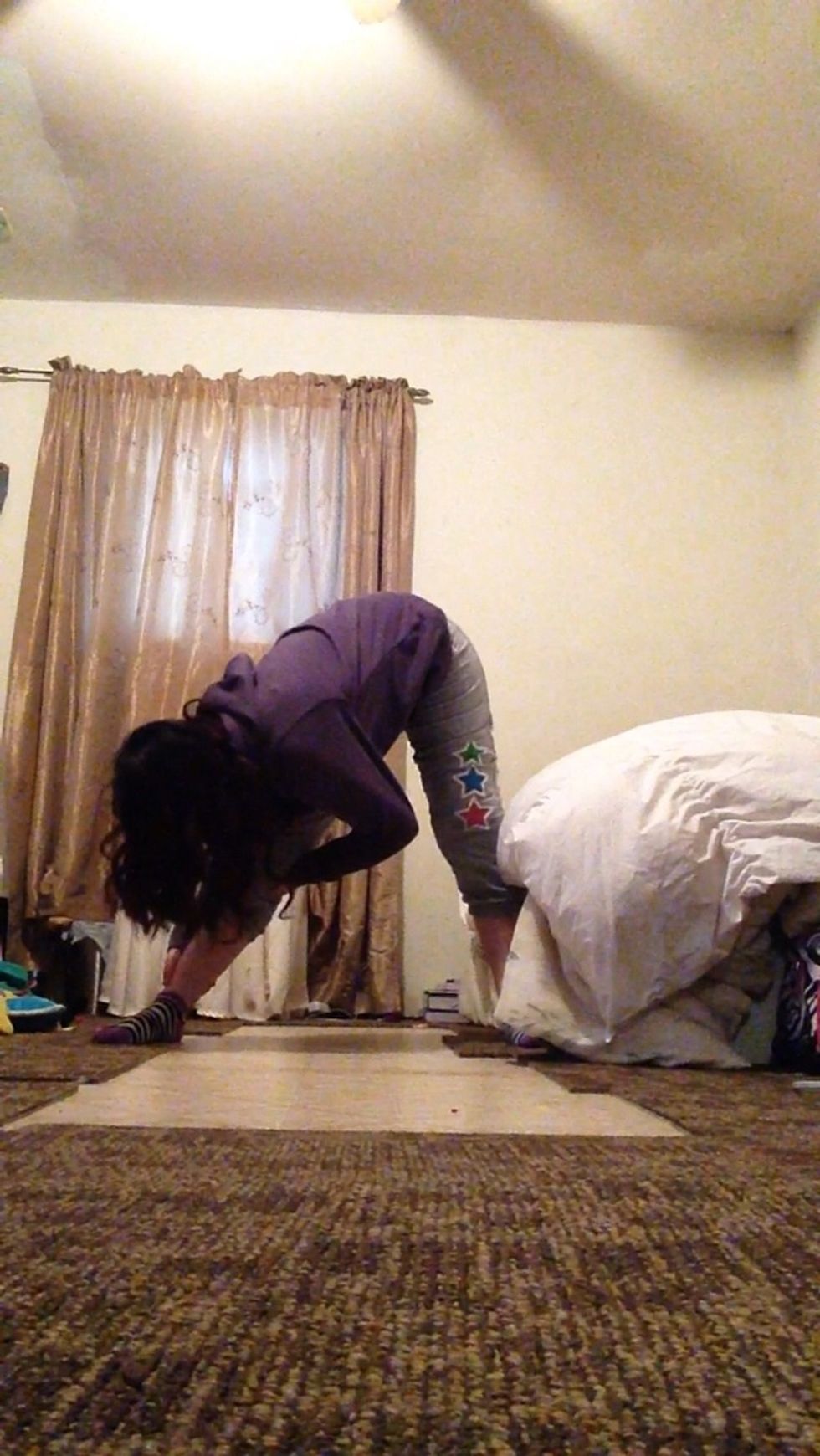 Do the same to the other side Hold all stretches for 15 seconds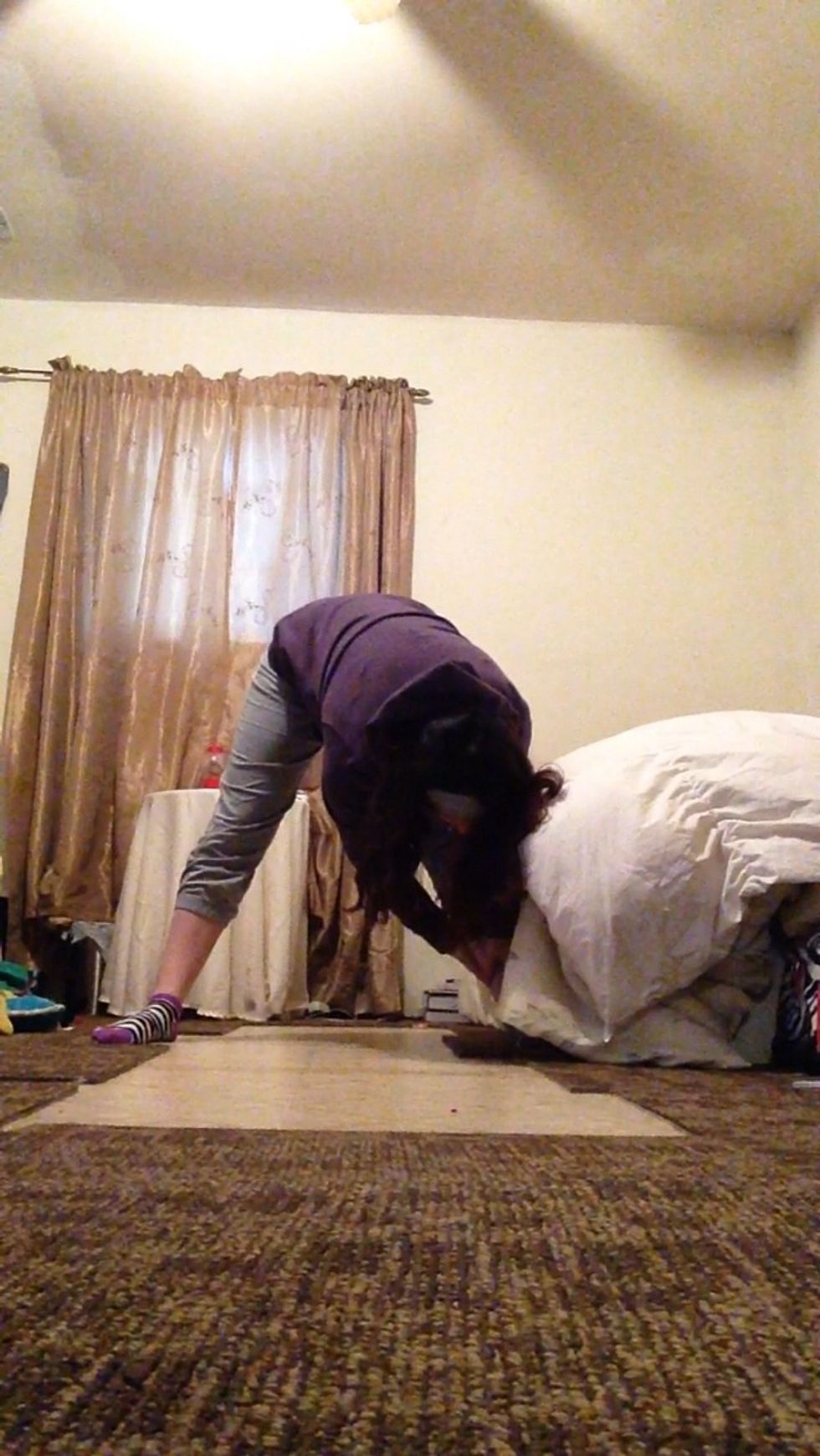 Put your right leg in a 90 degree angle and your back leg in a 130 degree angle. (in other words back leg with your shin on the ground and your thigh in a diagonal towards your hips)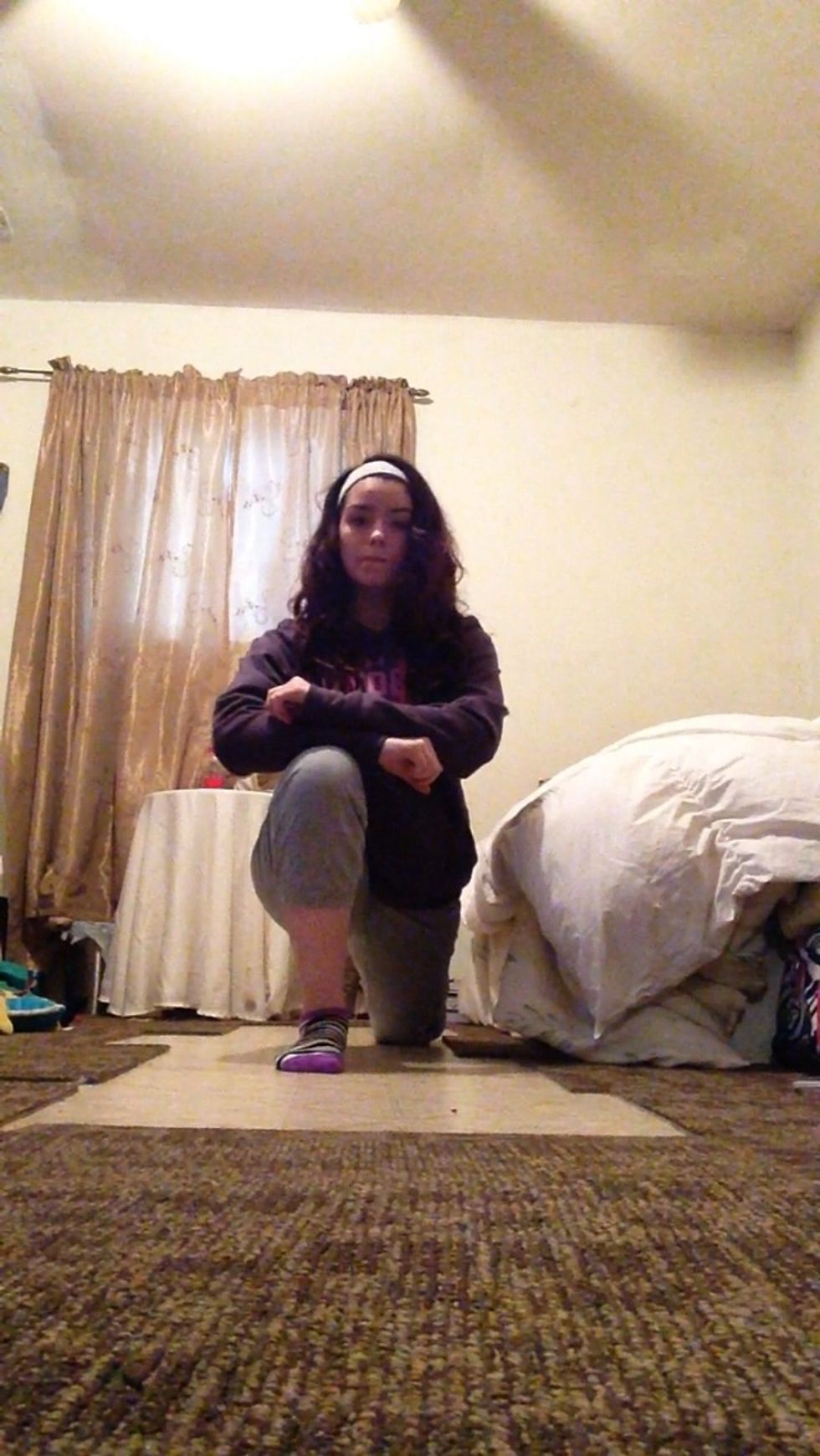 Stay in the position from 7 and just bend backwards, this stretched your back and thigh of your back leg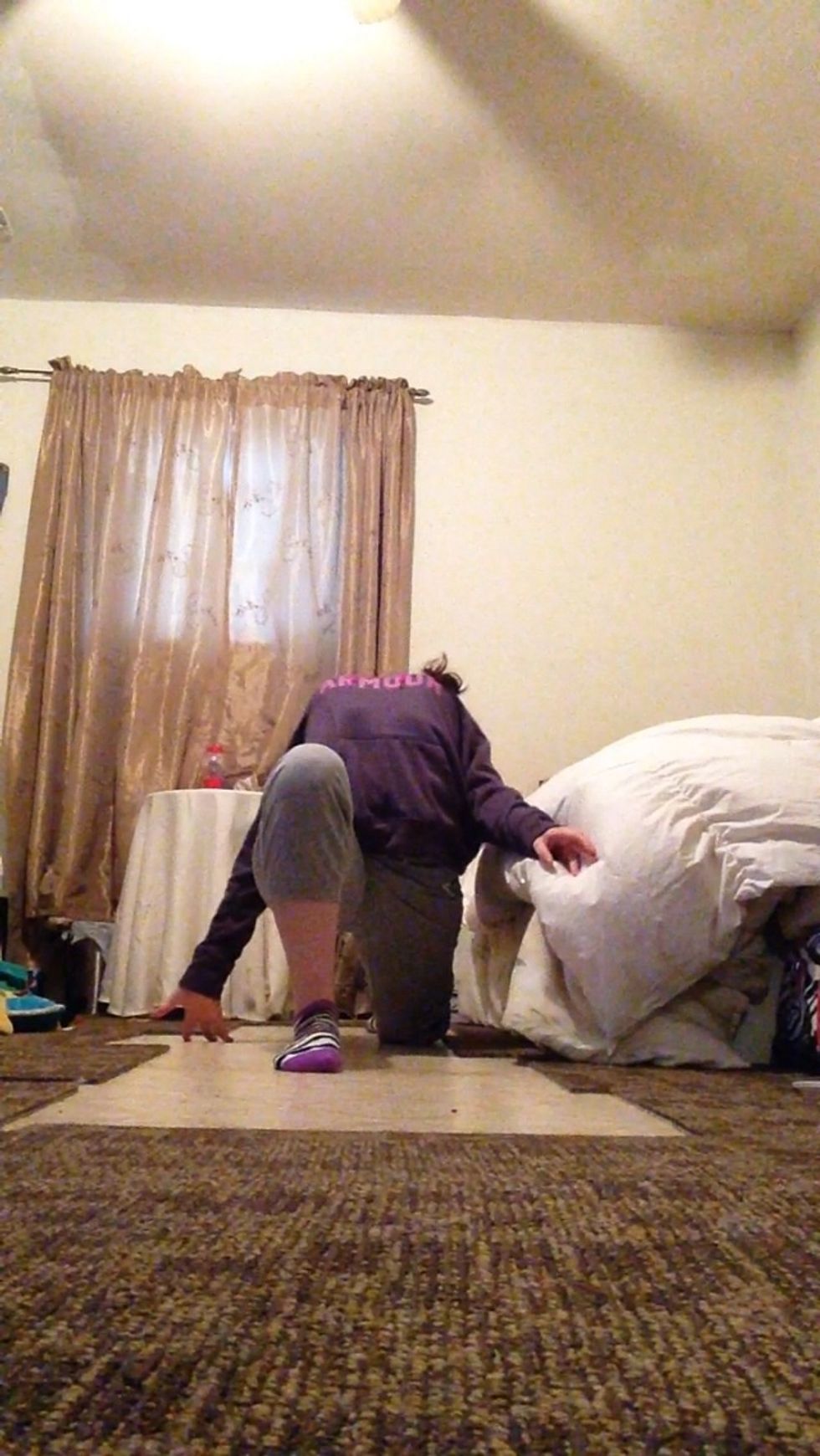 Make your back leg in a 90 degree angle and straighten your front leg. KEEP YOUR TOES POINTED!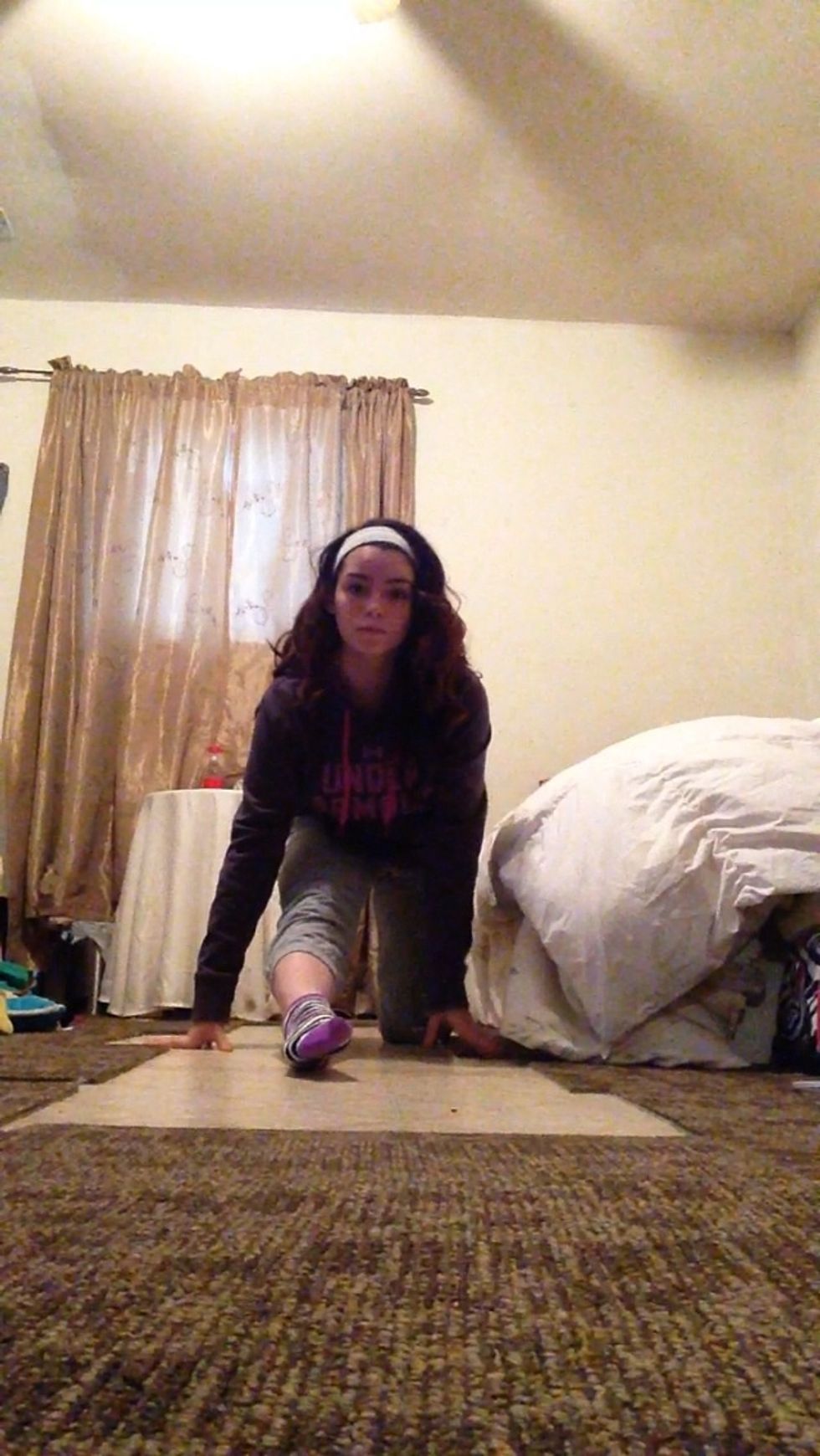 Go back to the position in step 7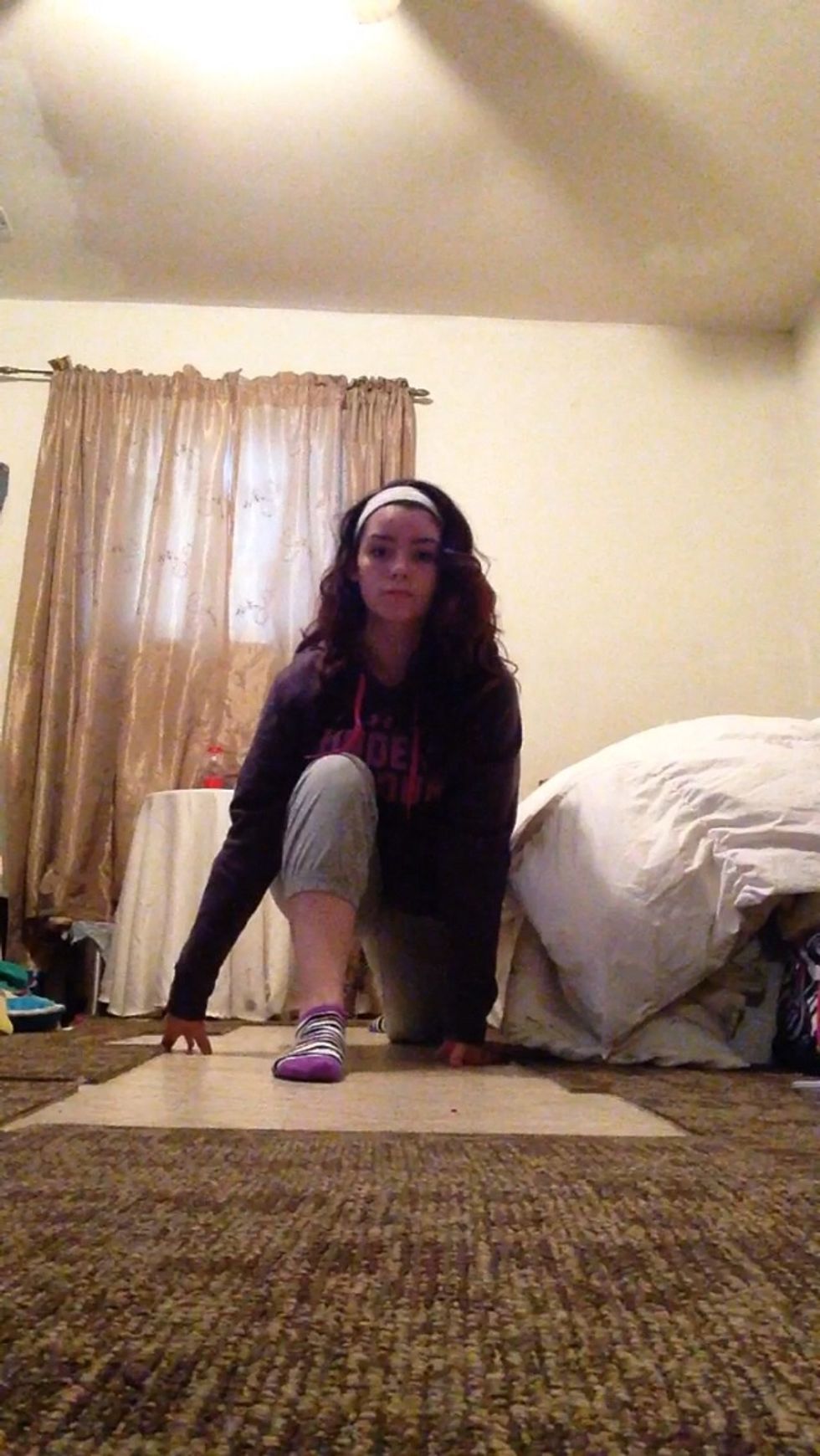 Slide into your splits. Make sure your hips are squared, and your knee and top of your foot are facing down and not to the side.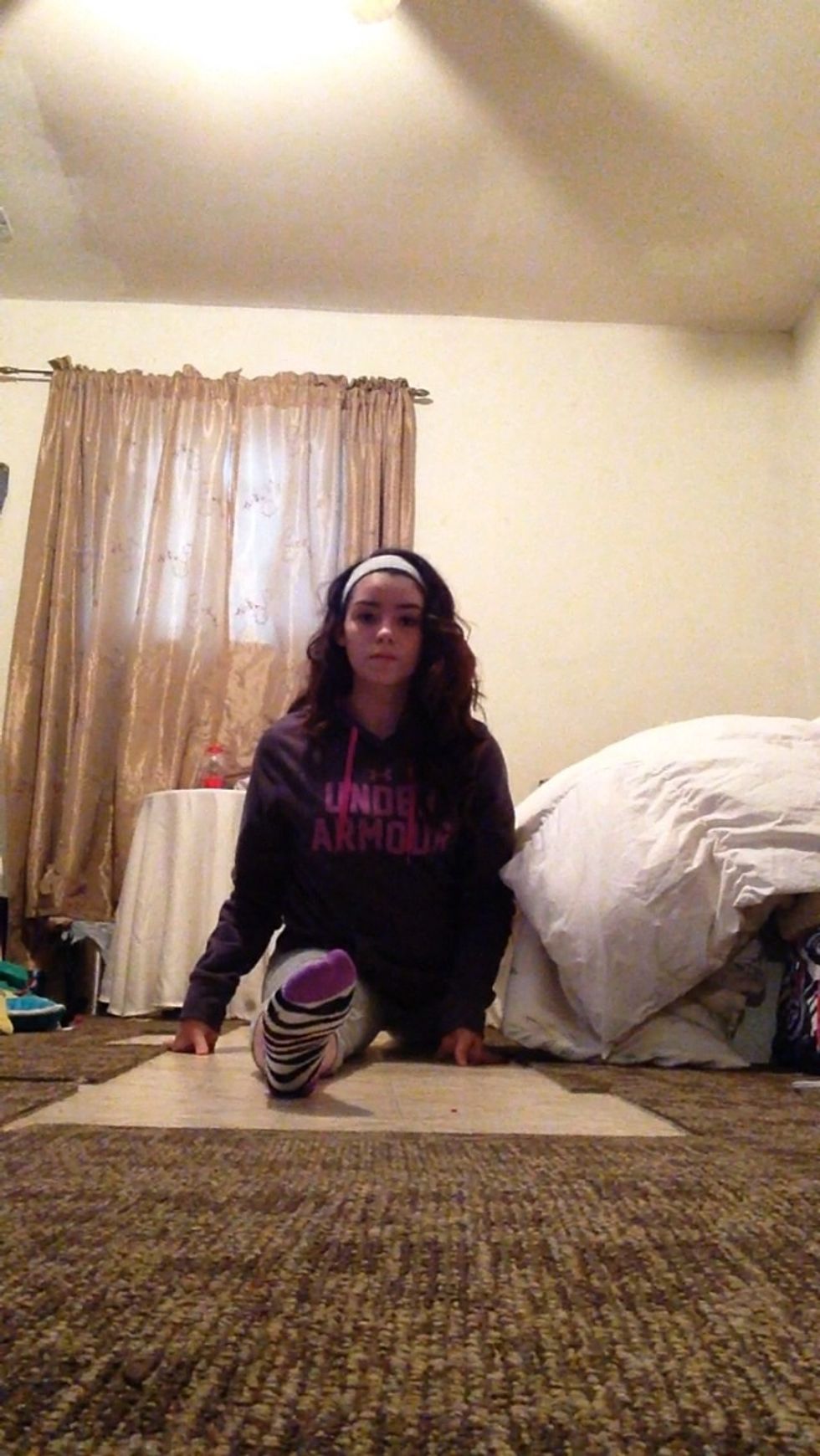 Click on the picture and zoom out. These are the same stretches just from a different angle. Step 7
Step 8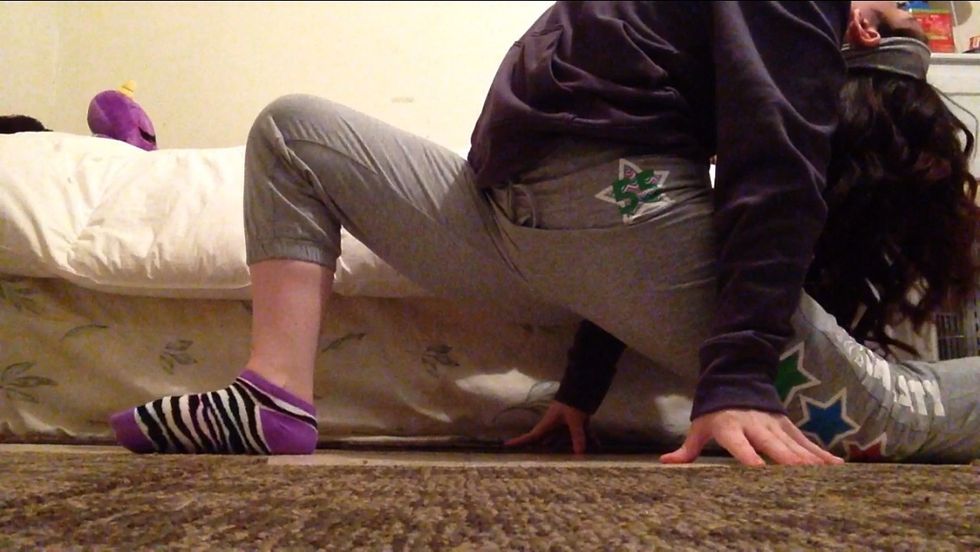 Step 9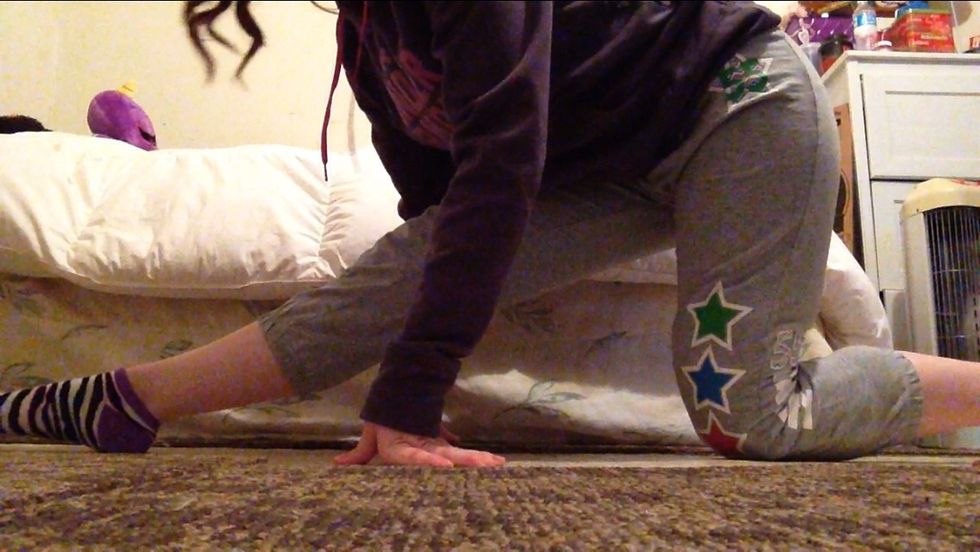 Step 10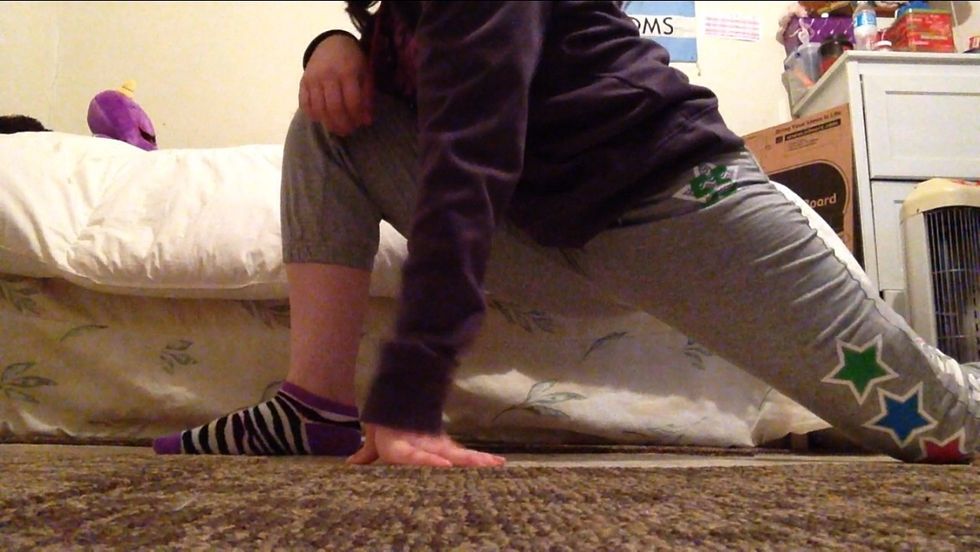 Splits. Look my hips are squared and I'm facing forward. Never turn sideways.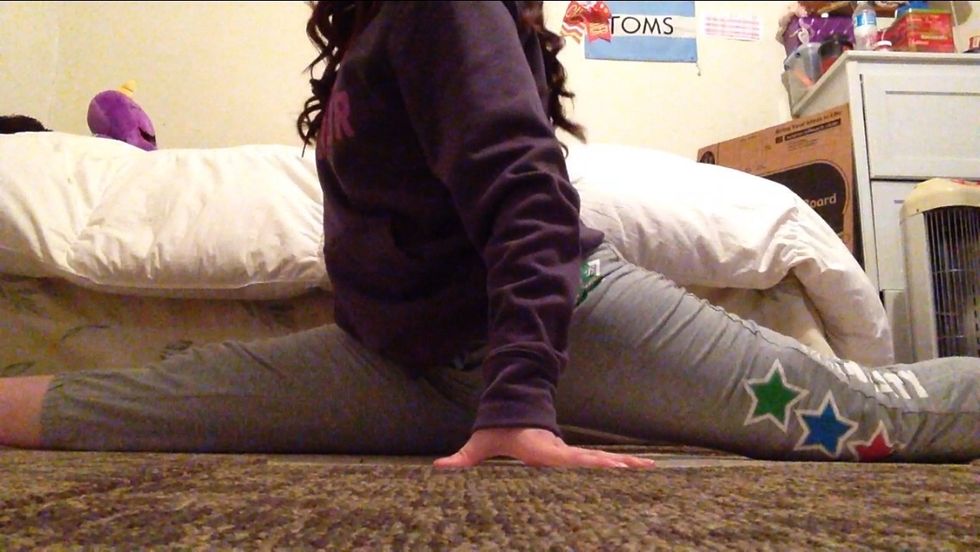 Splits again.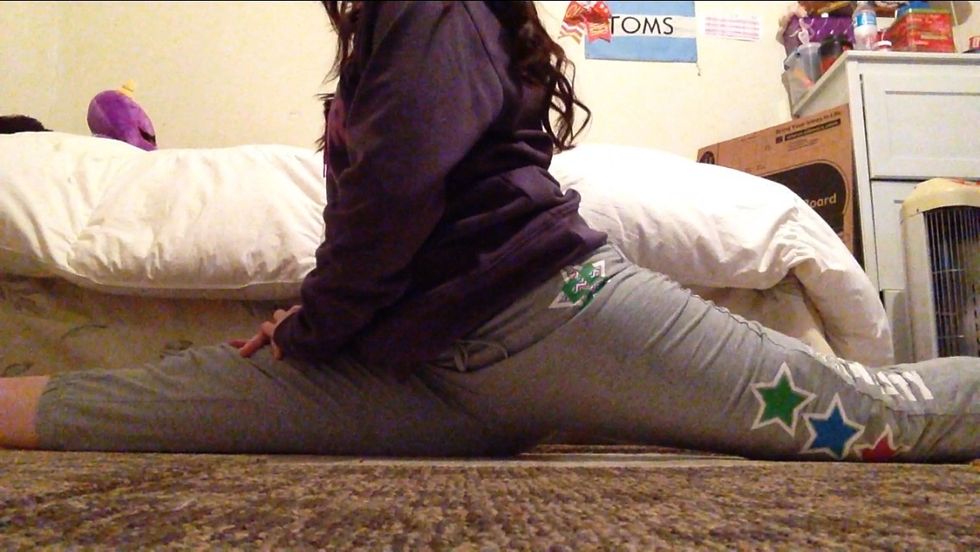 This is where a lot of people (especially beginners) go wrong. Your knee and top of your foot have to be facing down and your chest has to be facing forward.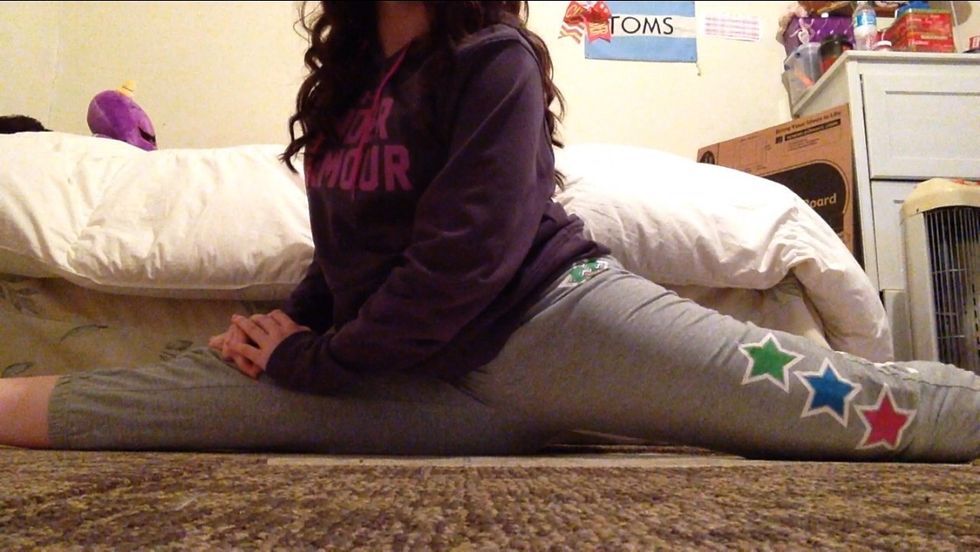 Another picture of it wrong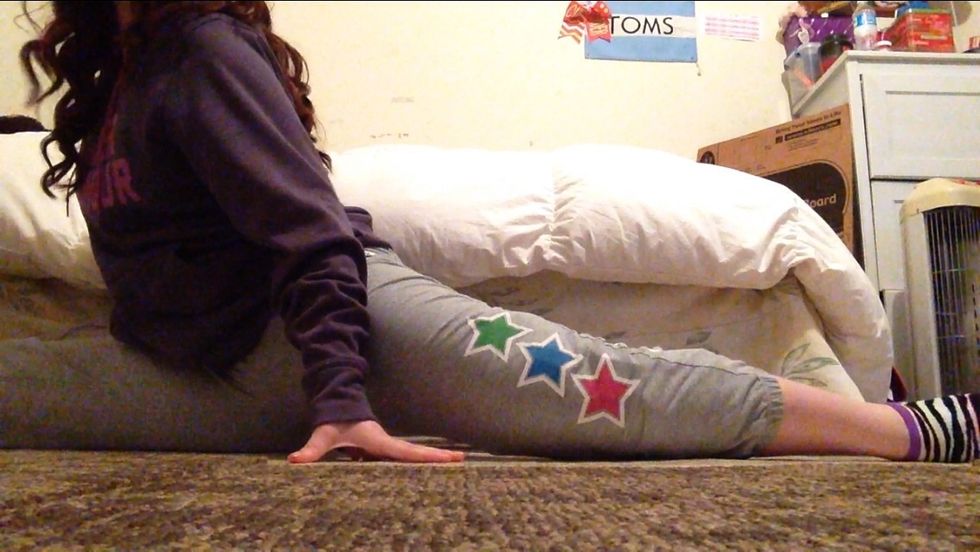 Correct way! Remember to hold all of these stretches for 15 seconds and when done with the first leg start over from step 7 with the other leg!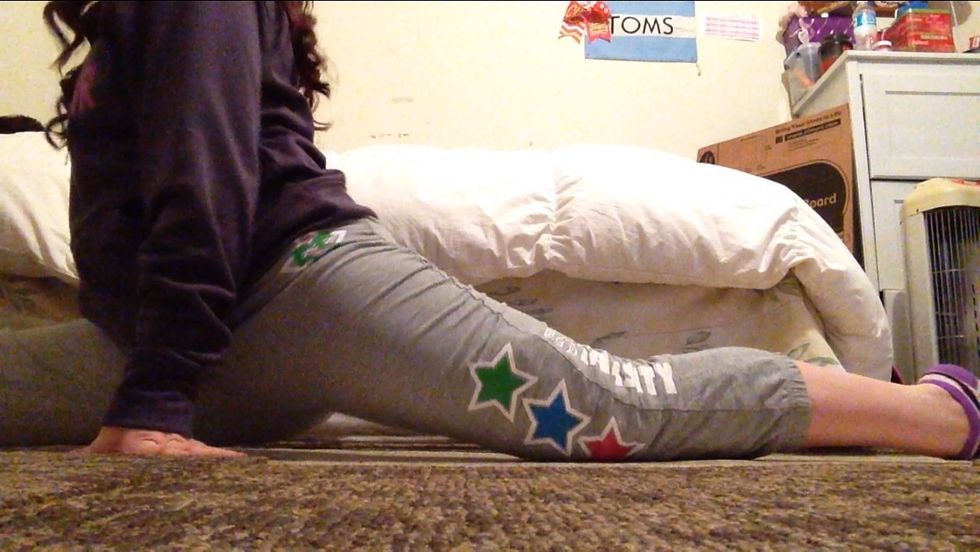 Pillow (for bad knee)
Brace (for bad knee)
Something to hold onto for balance