To train a rabbit to do tricks can be VERY time taking,but it's possible! Rabbits are smart and can do things you wouldn't believe.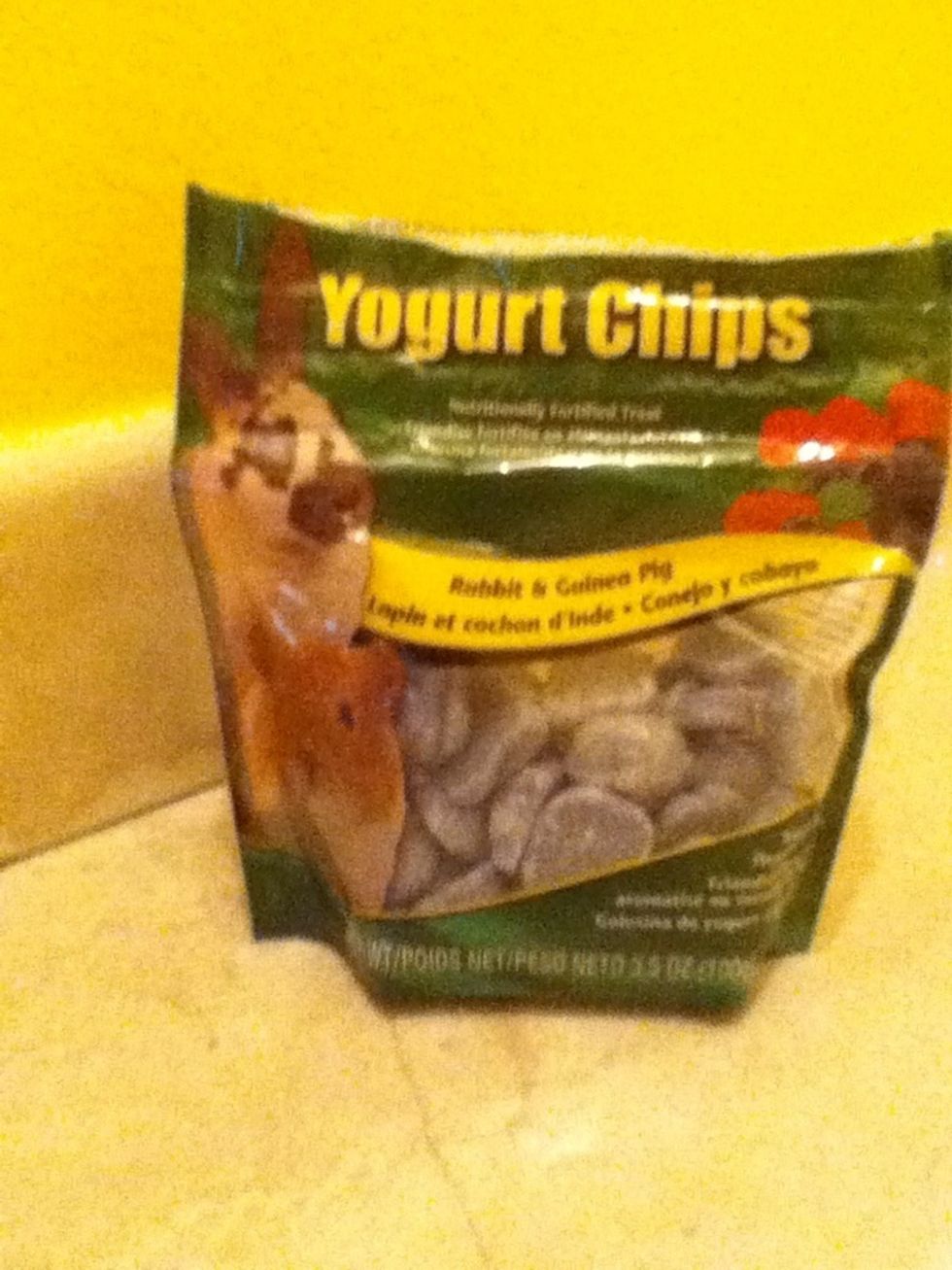 First,you want to take your rabbits favorite treat...my rabbit Thumper loves banana,grapes,and tomato but I'll use yogurt chips for these tricks.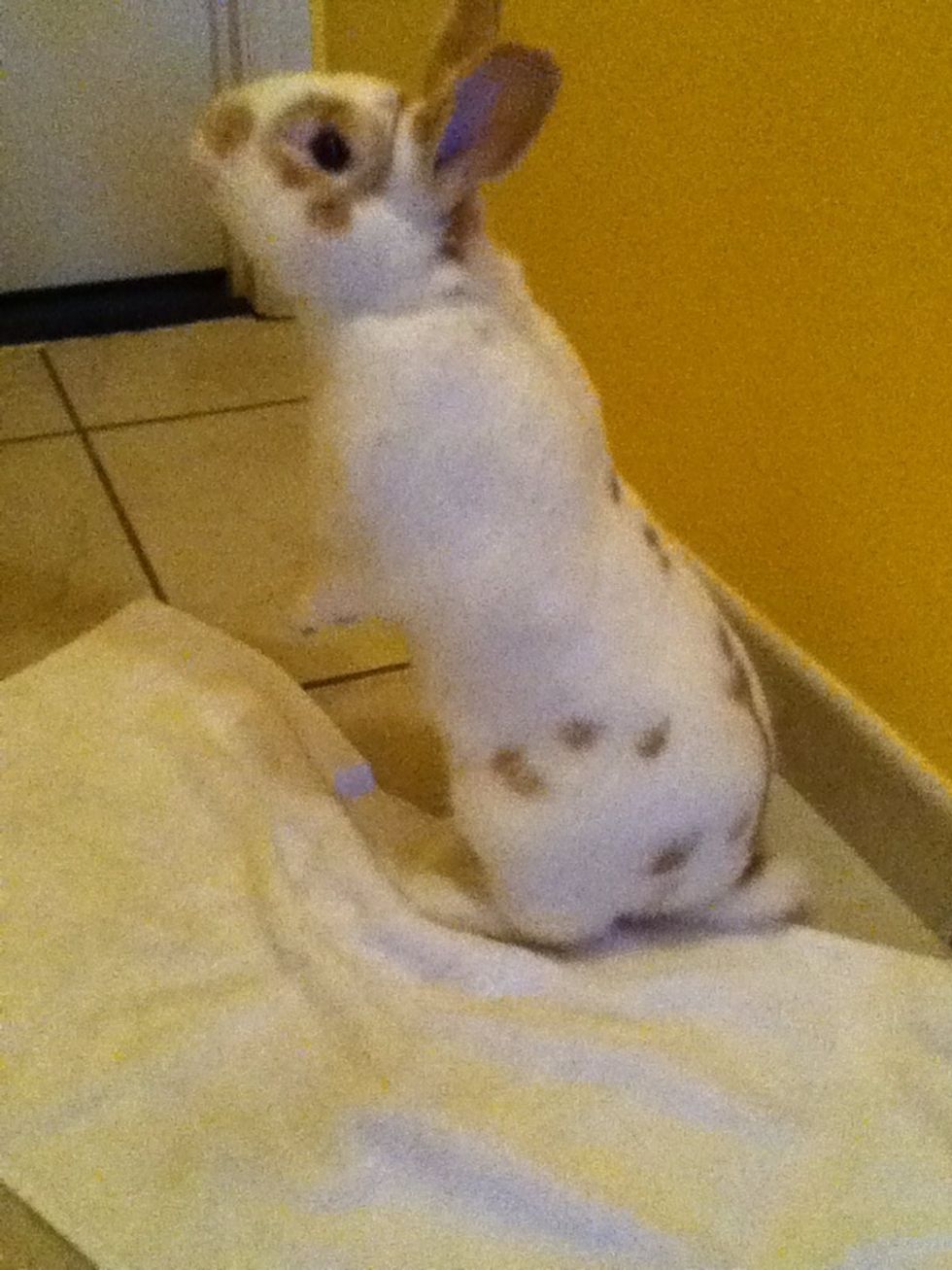 For this trick you want to be holding the treat in one hand and have them take a sniff or a bite so they get a taste and want to cooperate with you.(sorry about the picture, click for a better view)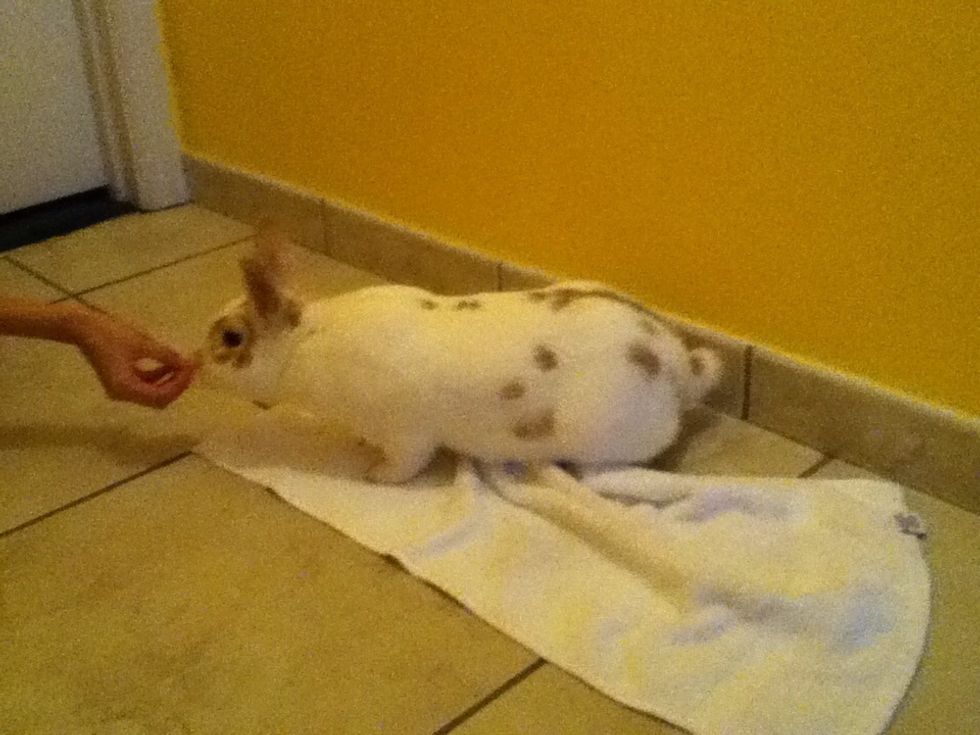 For this trick (follow you) you want to kind of wave the treat in front of him to get his attention then make them follow you to get it.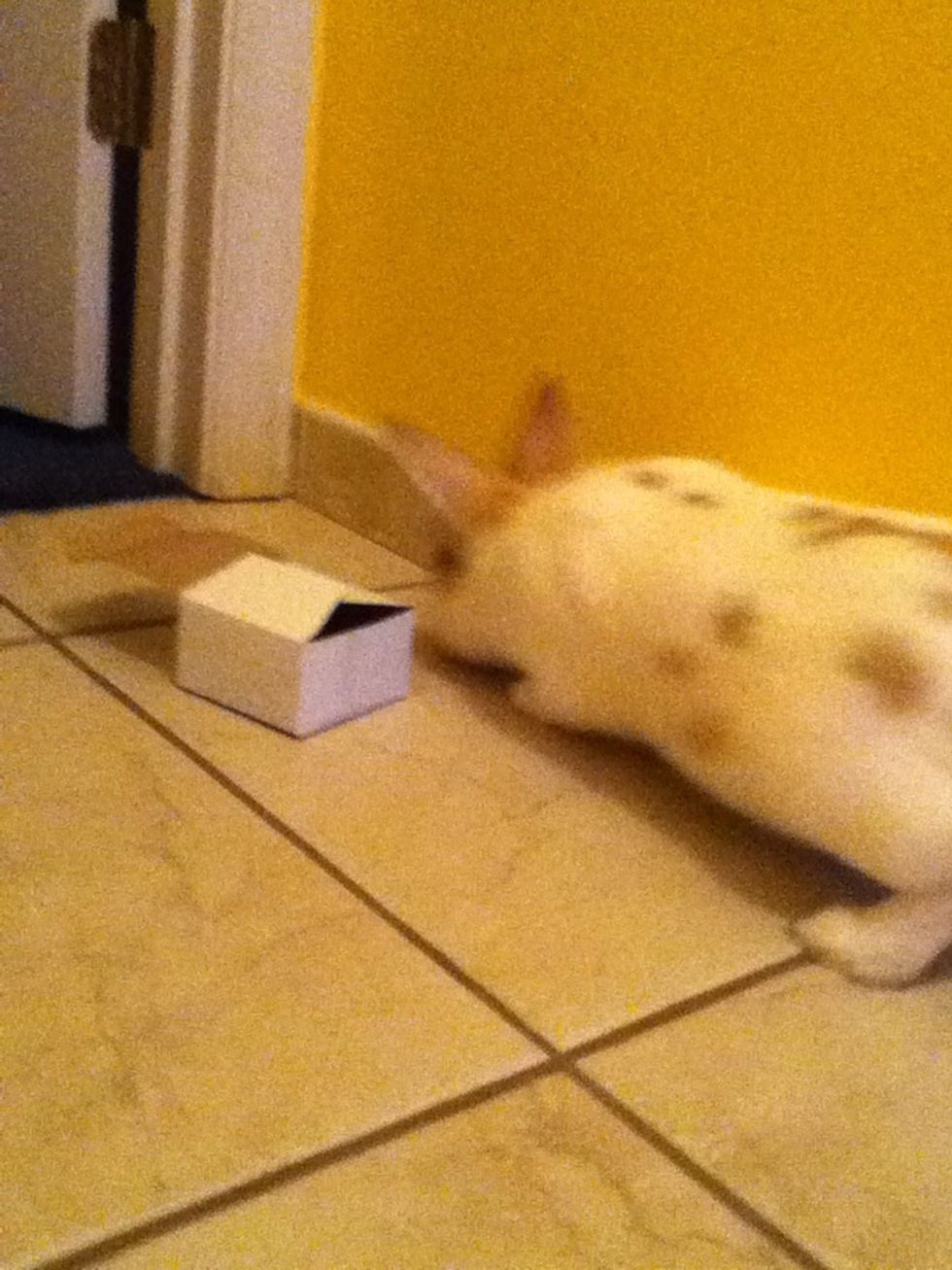 For this other trick (find the hidden treats in box) you want to hide a treat in the box and semi close it so the rabbit can sniff it's way to the box.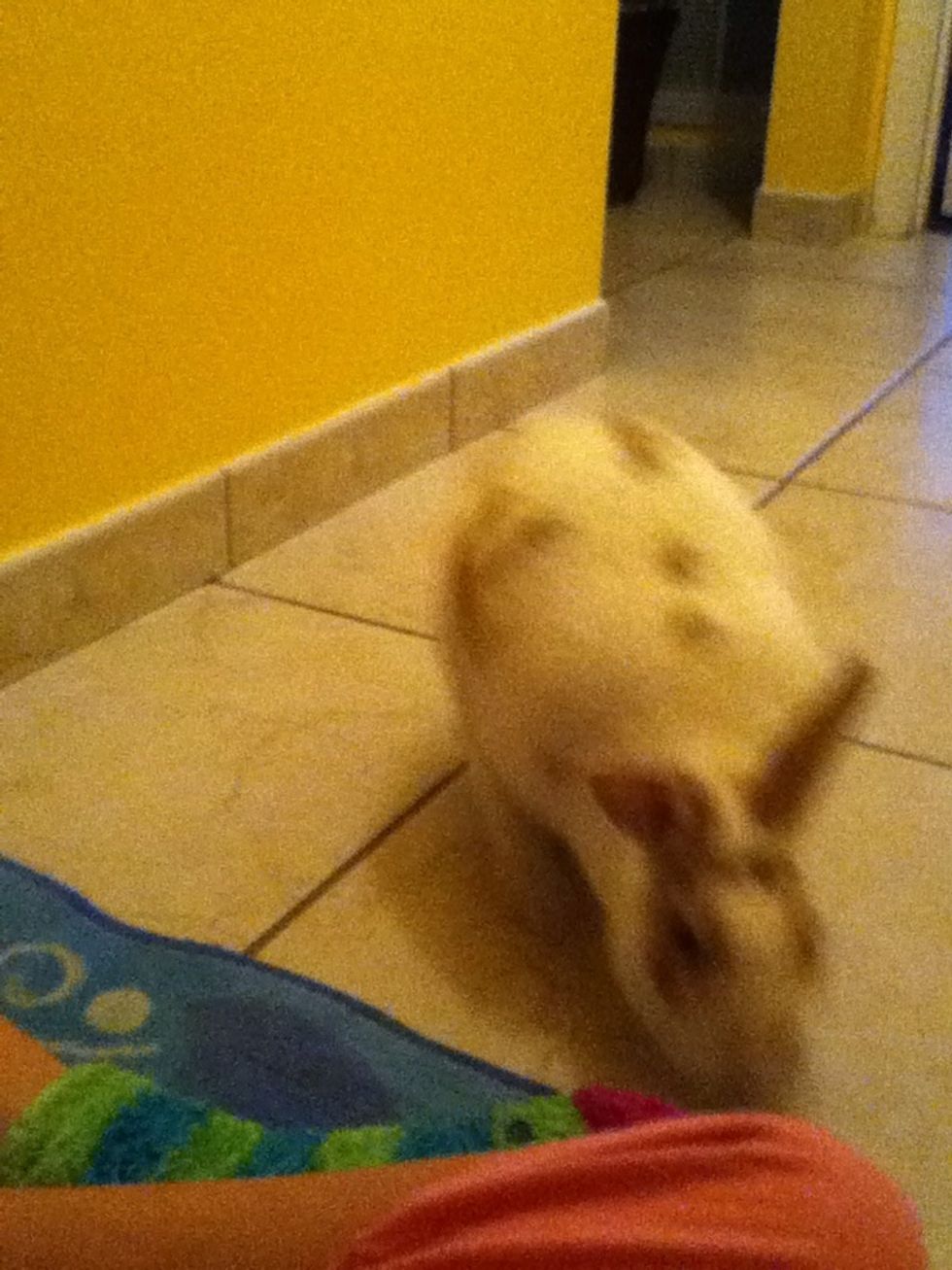 For this last trick (jump on your lap) you need to master step 4 and then just call him/her by their name!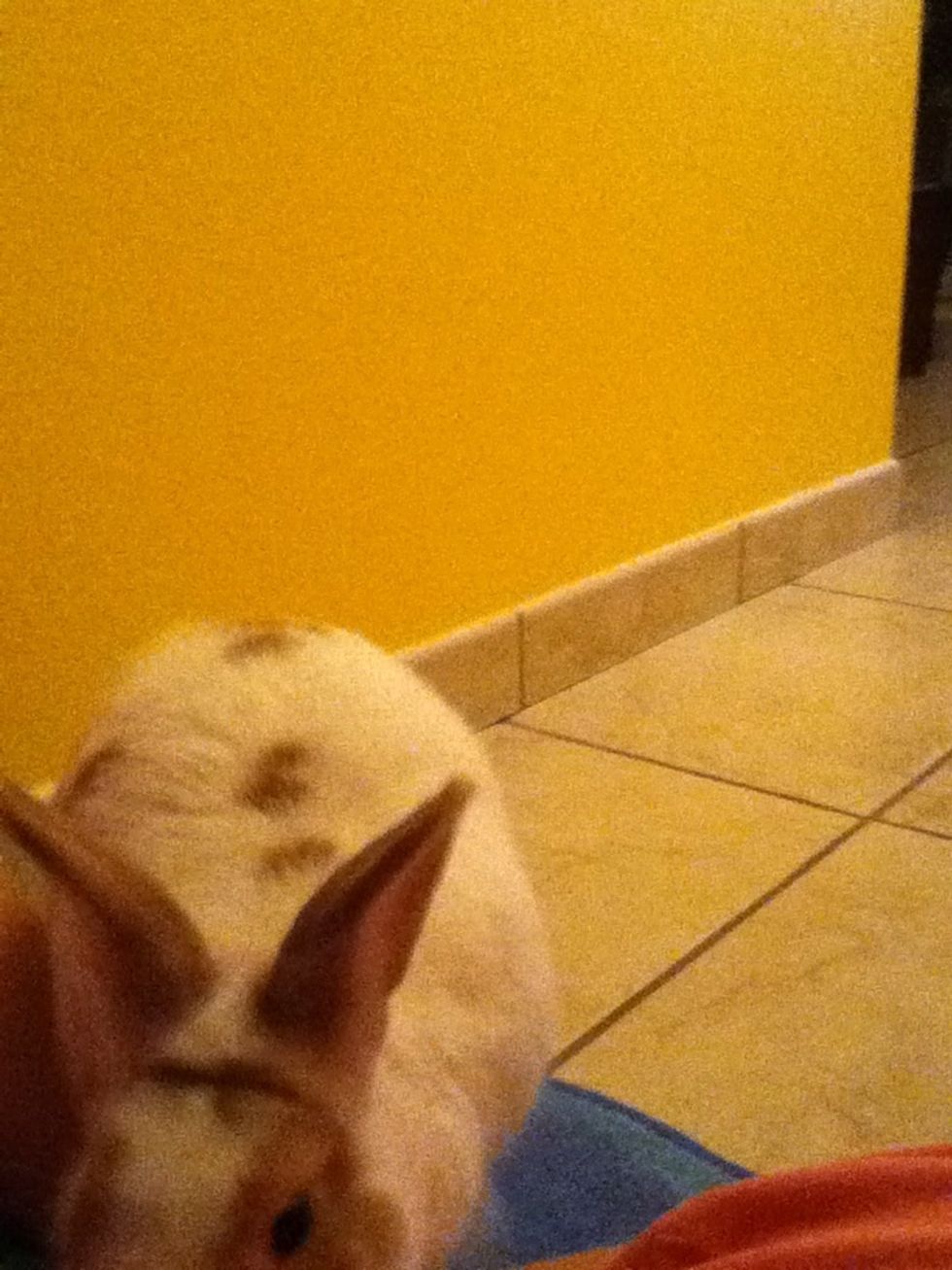 Taa-Daa! Hope you liked this guide.Please make sure you like,comment,and or follow (:
Want me to make more guides on rabbits? If you do then please comment what you would like my next guide to be on.